Welcome to Thailand.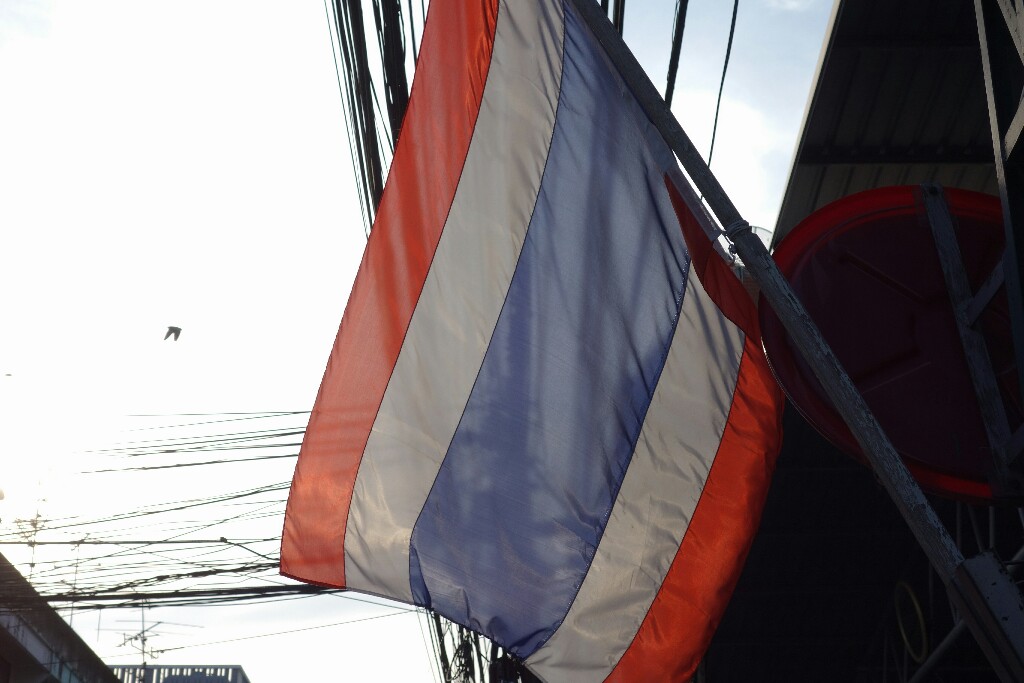 The airplane flies a distance of exactly 4000 km from Almaty to Bangkok. Crazy how big China is. It would take a few month to cycle this way, the airplane needs just some hours.
We arrive in the morning, an organized taxi is waiting for us and brings us into the city, to Supawan School, where we meet Supaporn from warmshowers, who has a room for cyclists in the old school guesthouse.
Our room is wooden and very nice, just too many, mosquitoes seem to live here as well.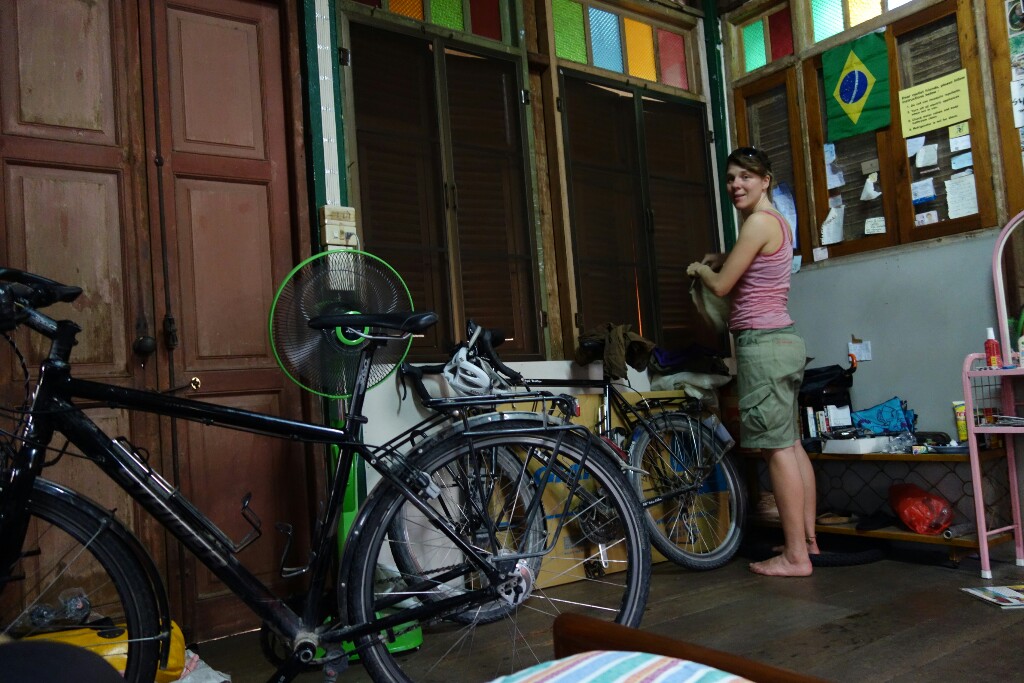 The humid heat is a stifling heat. The first nights are not easy for us. We come from wintery Kazakhstan with freezing temperatures, and now it's 30-35 degrees with high humidity.
One of the first things we notice, is how chaotic the cables are laid here. It seems like everyone has his own electricity cable.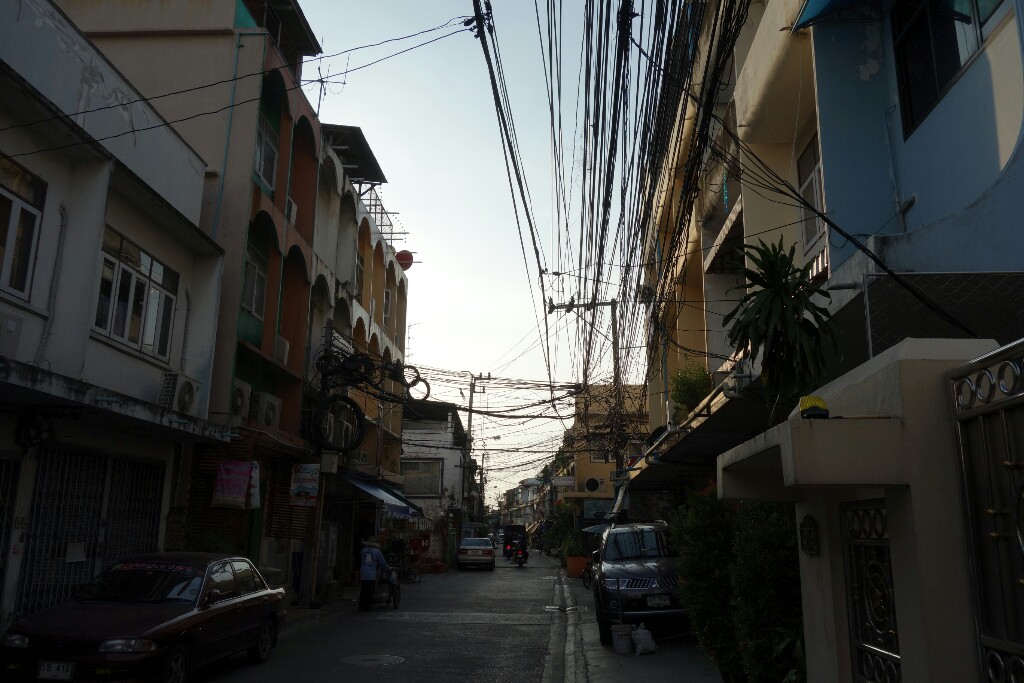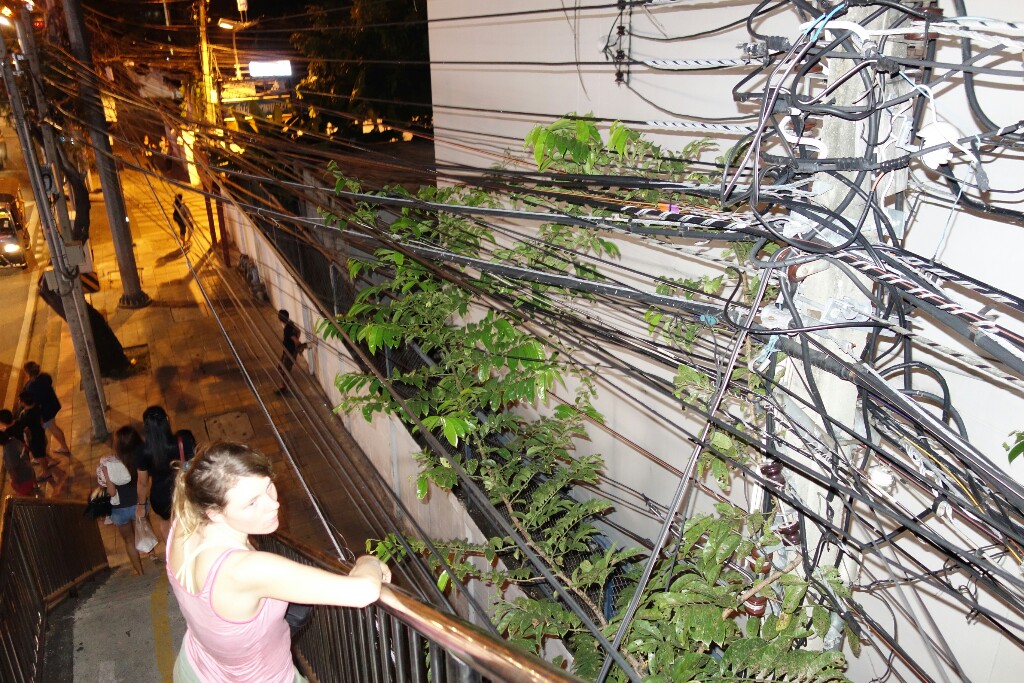 Going out for a meal is really cheap and easy in Bangkok. Every second house is a place to eat. I don't mean restaurants, but garages, kitchens, simply someone who has a pan and can cook.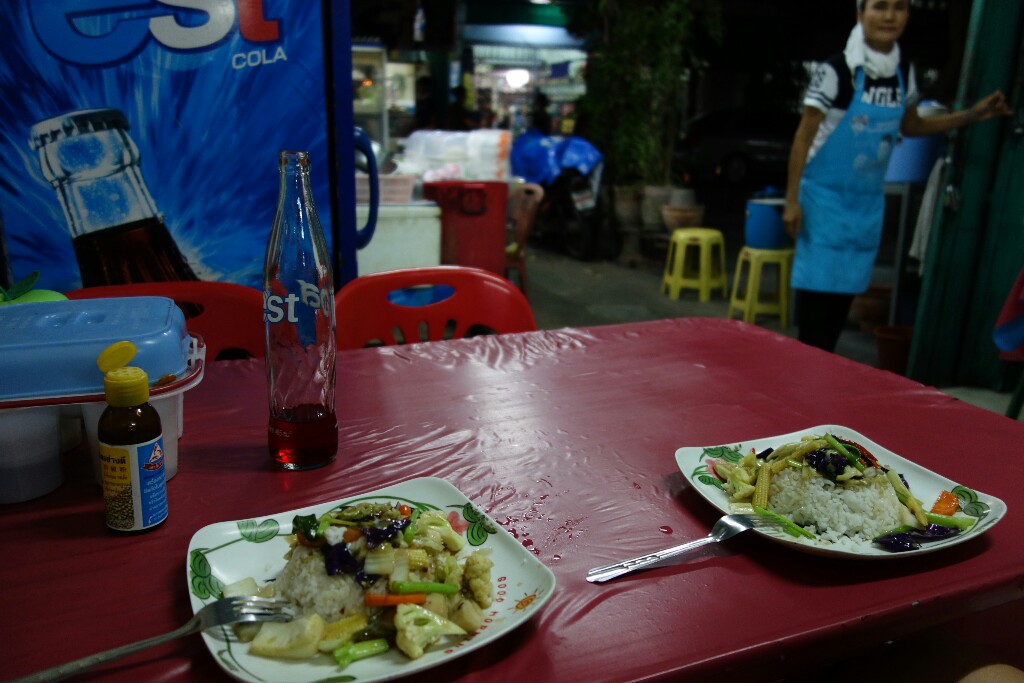 The markets are interesting with a lot new stuff to try.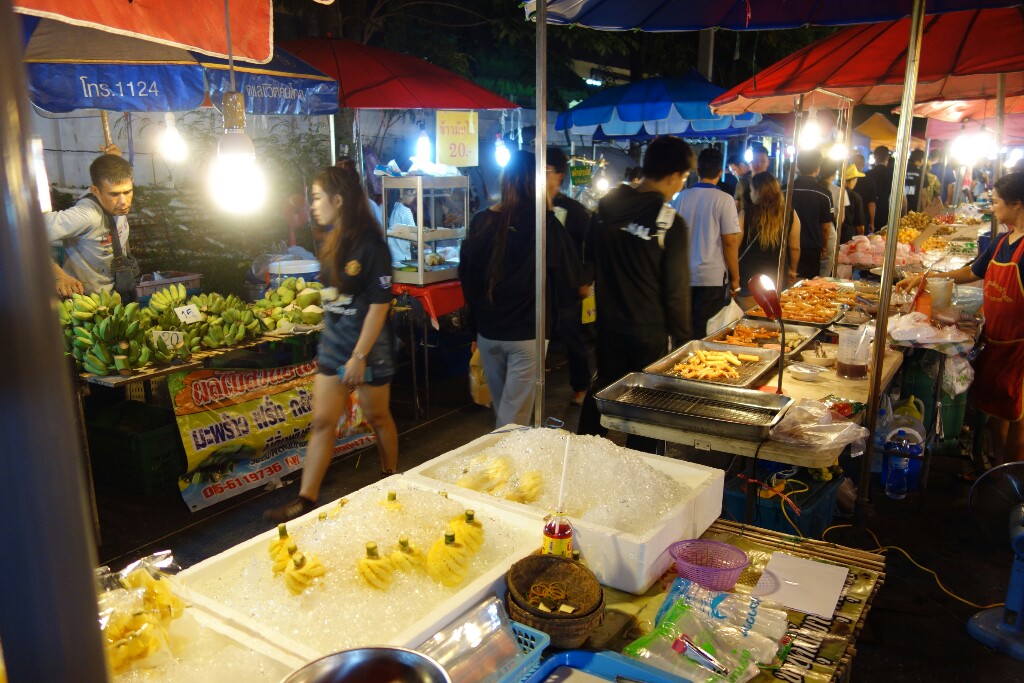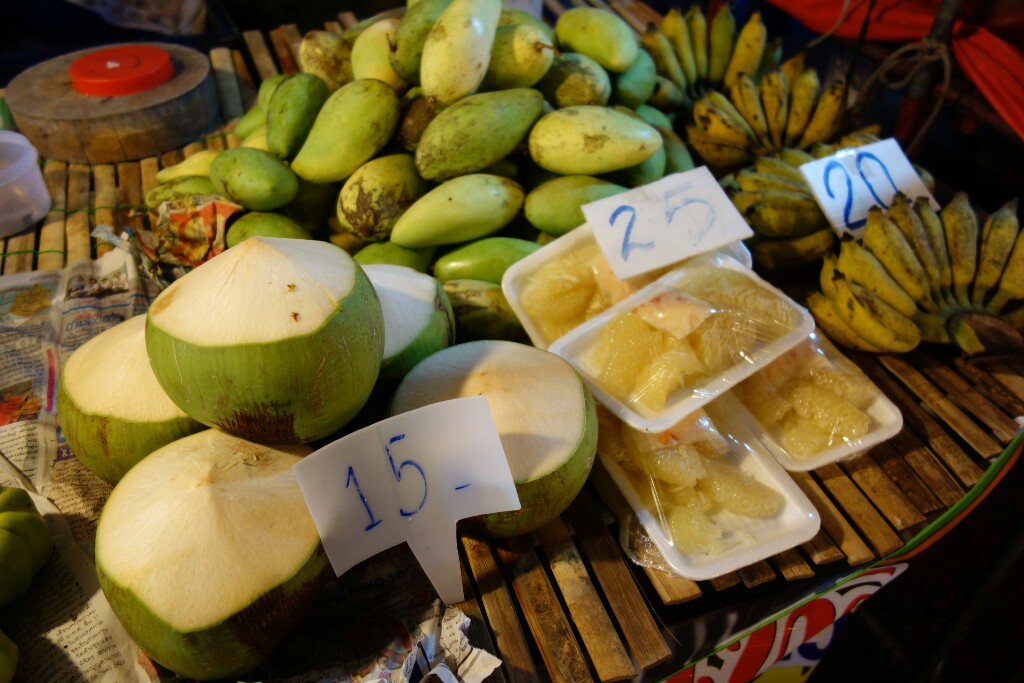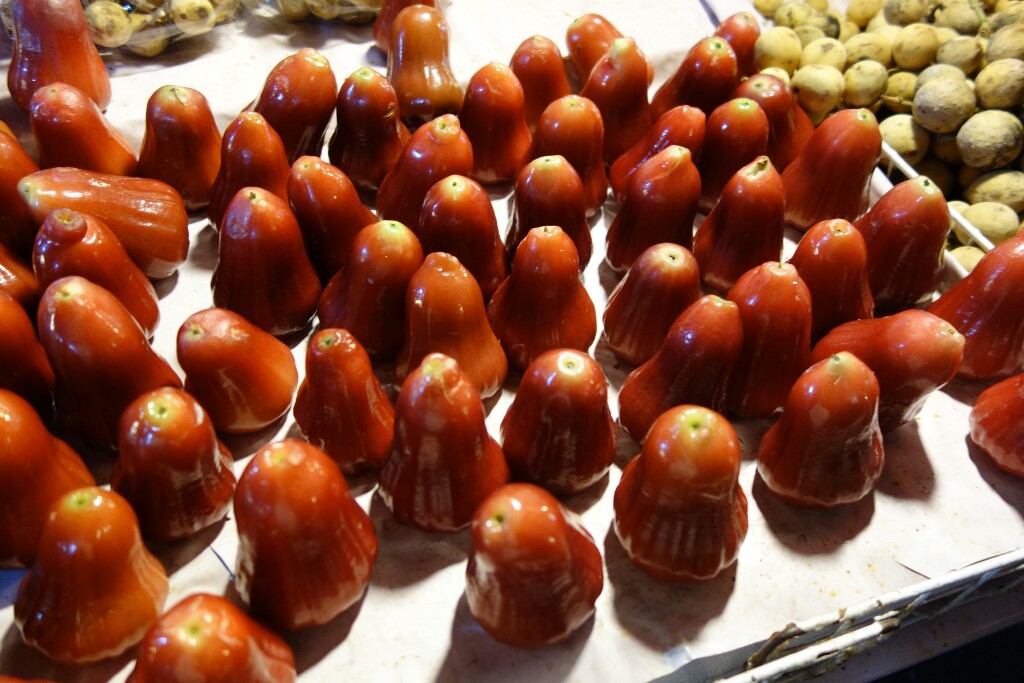 On Sunday our host Supaporn shows us nice places in Bangkok. She is about 70 years old and cycles in Bangkok. Kudos! Alone she wouldn't dare it, but with a friend Chang Wang and us she feels safe.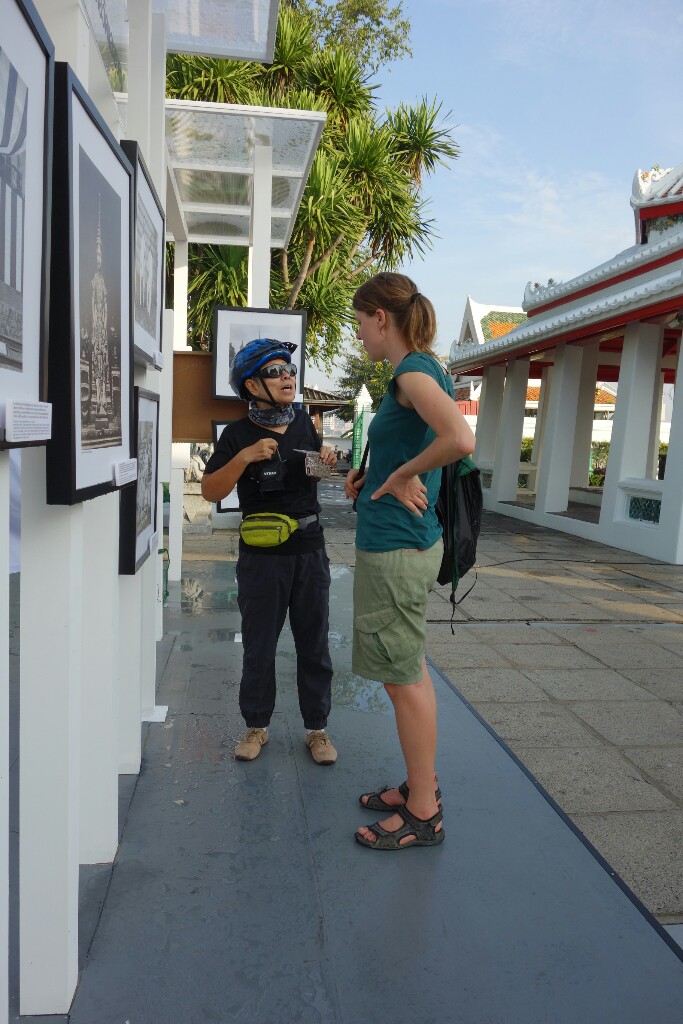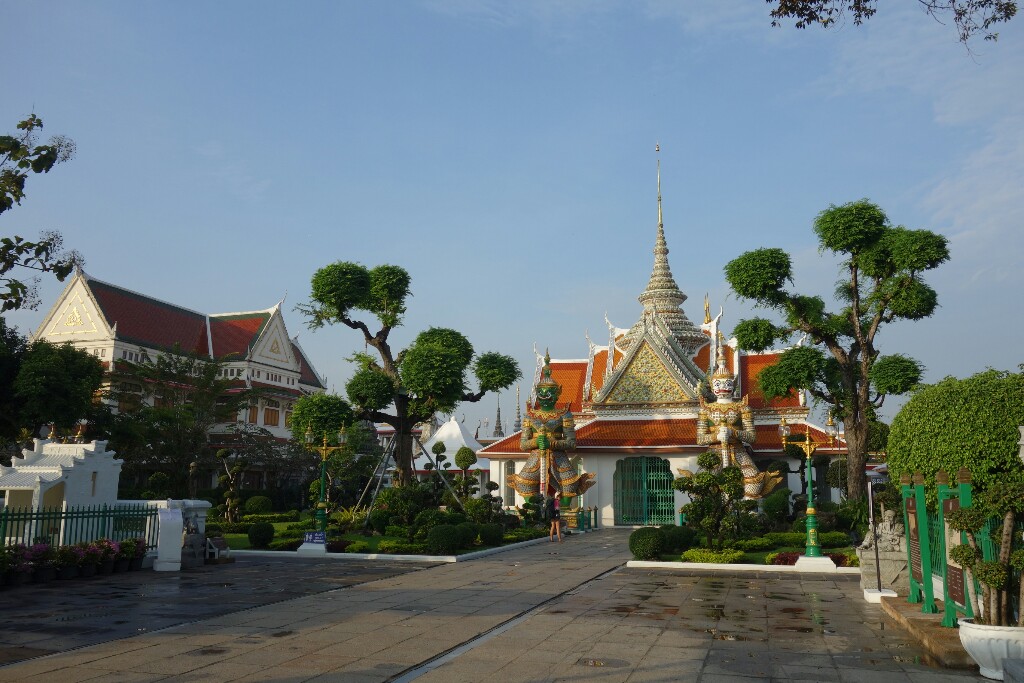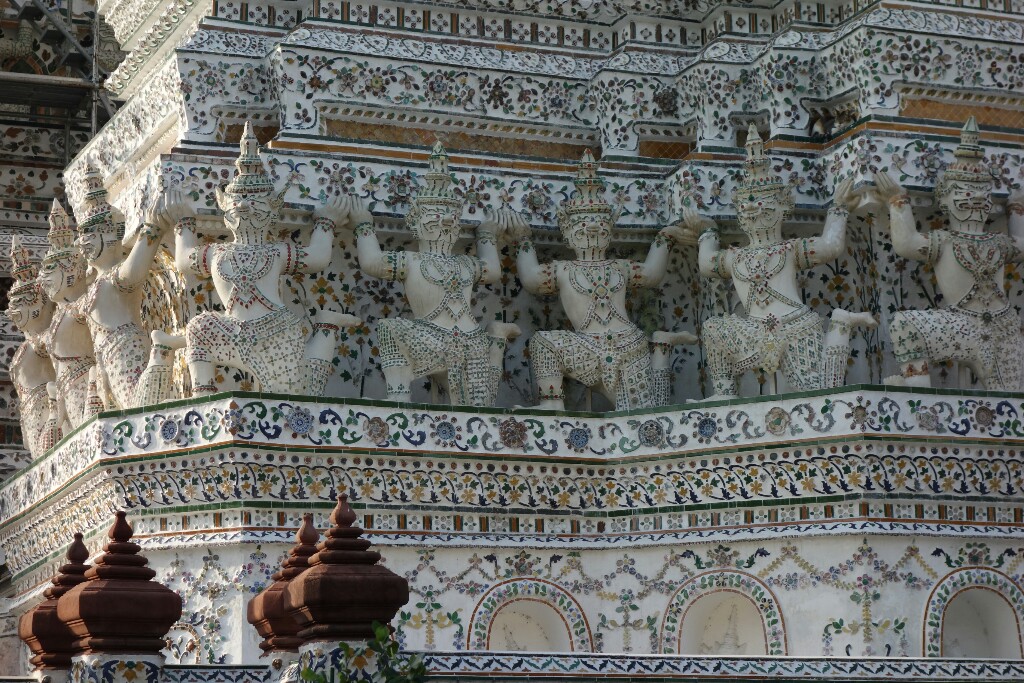 A small ferryboat brings us to the other side of the Chao Phraya River.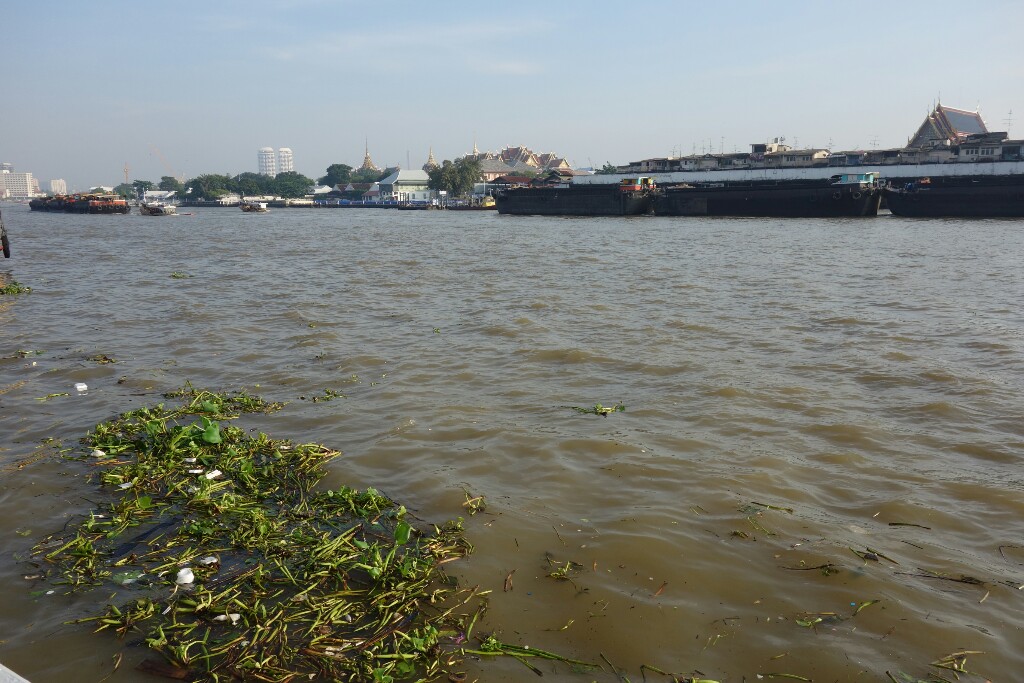 After we had some good vegetarian food Supaporn takes a taxi back home and Chang Wang shows us more sights of Bangkok.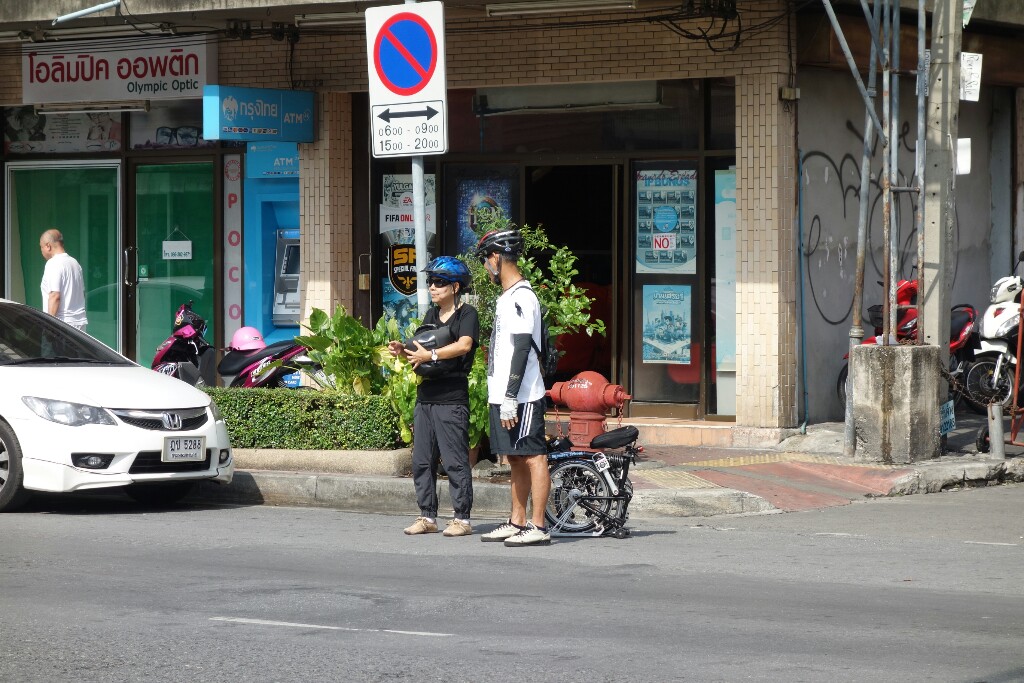 The view from the Golden Mountain with a gilded pagoda.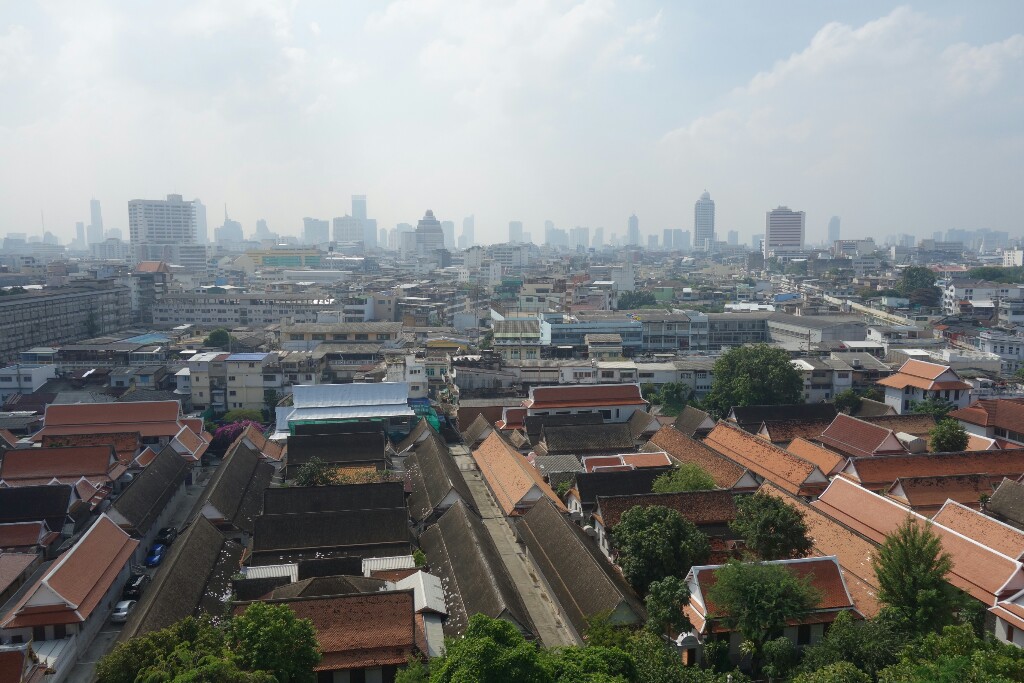 The Golden Buddha. The statue is completely made from massive gold and weighs five and a half tons.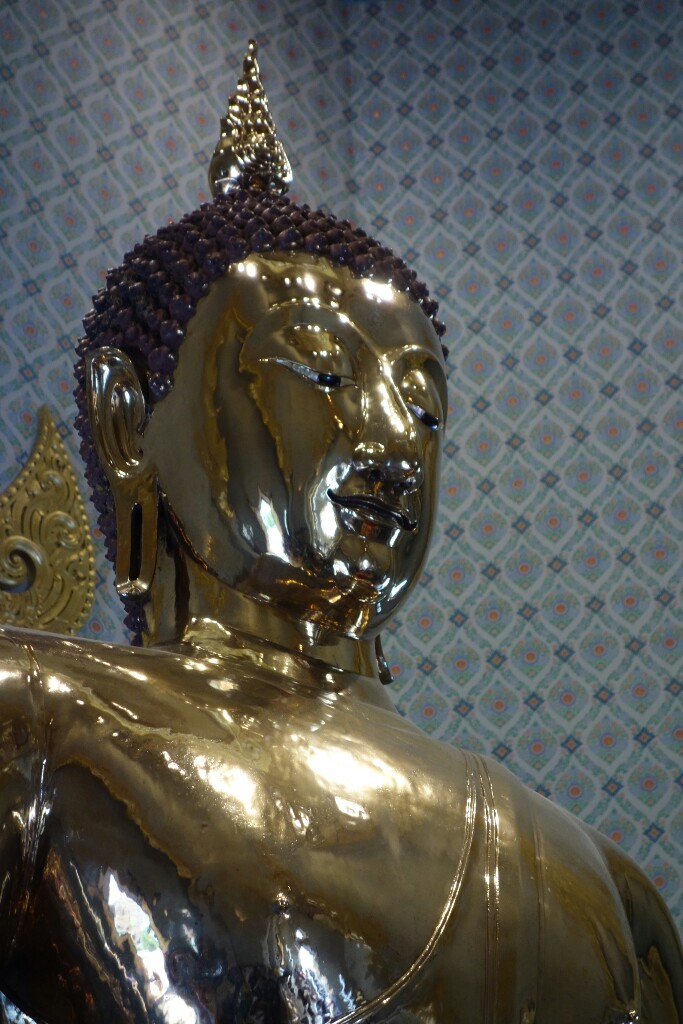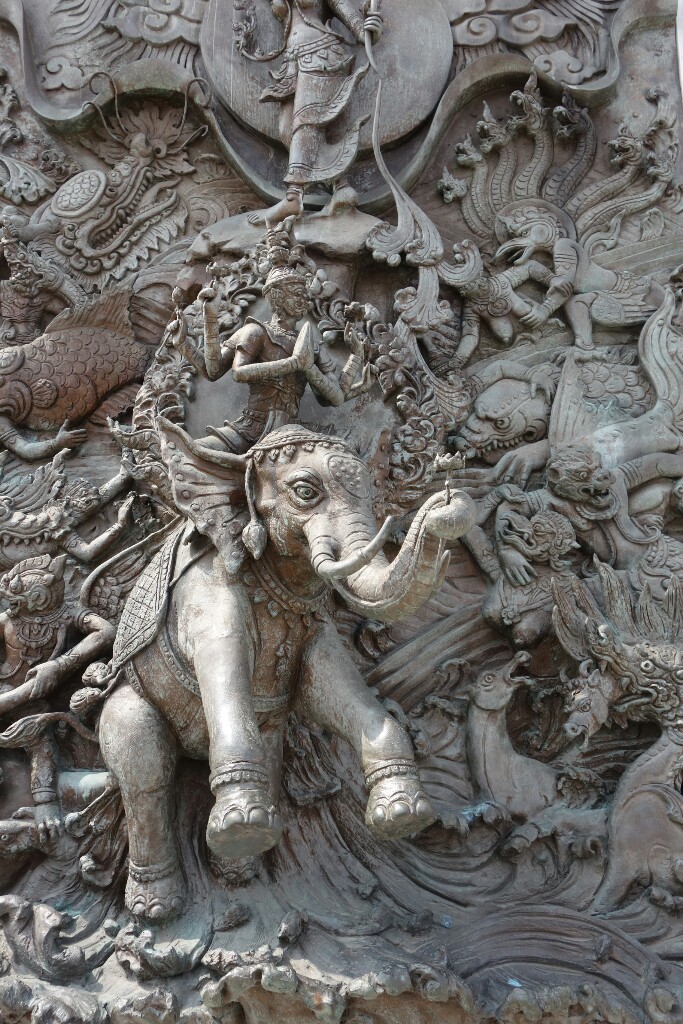 We cycle through China Town.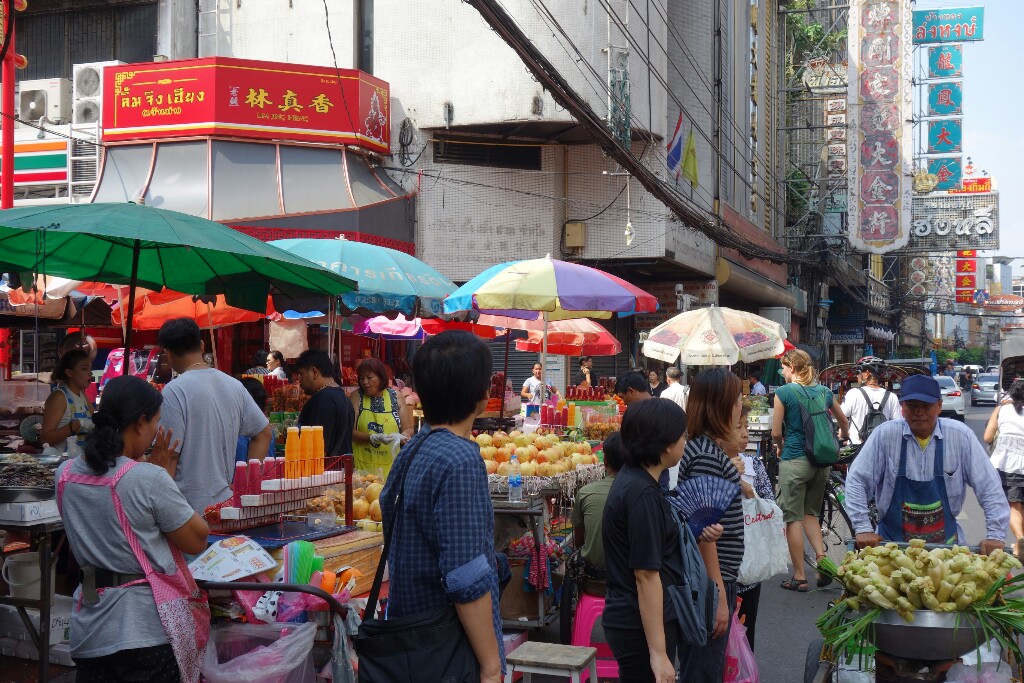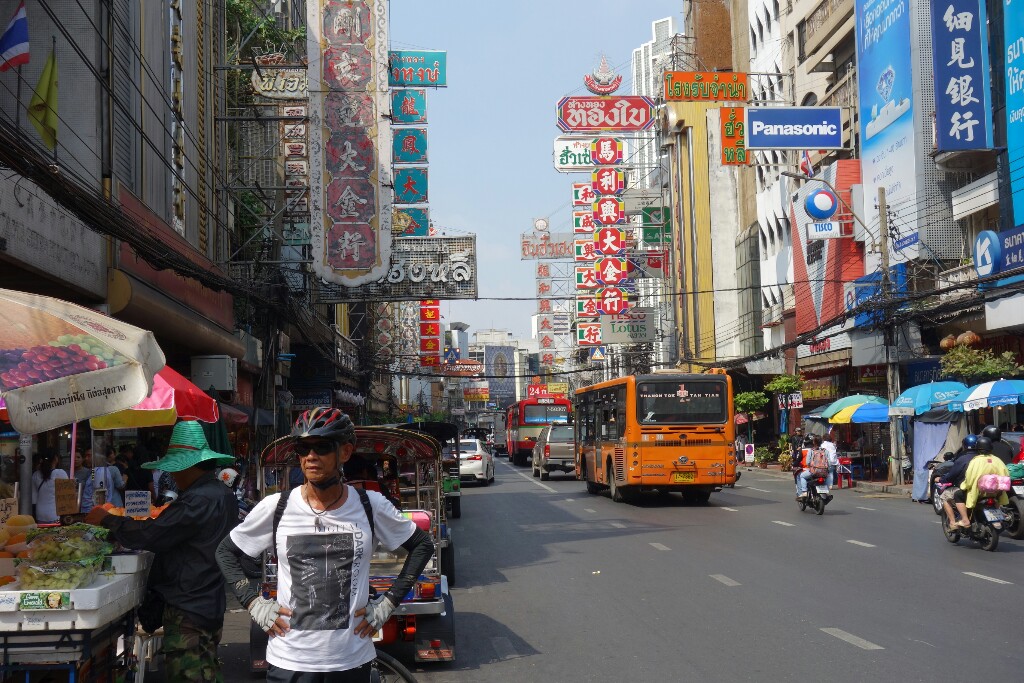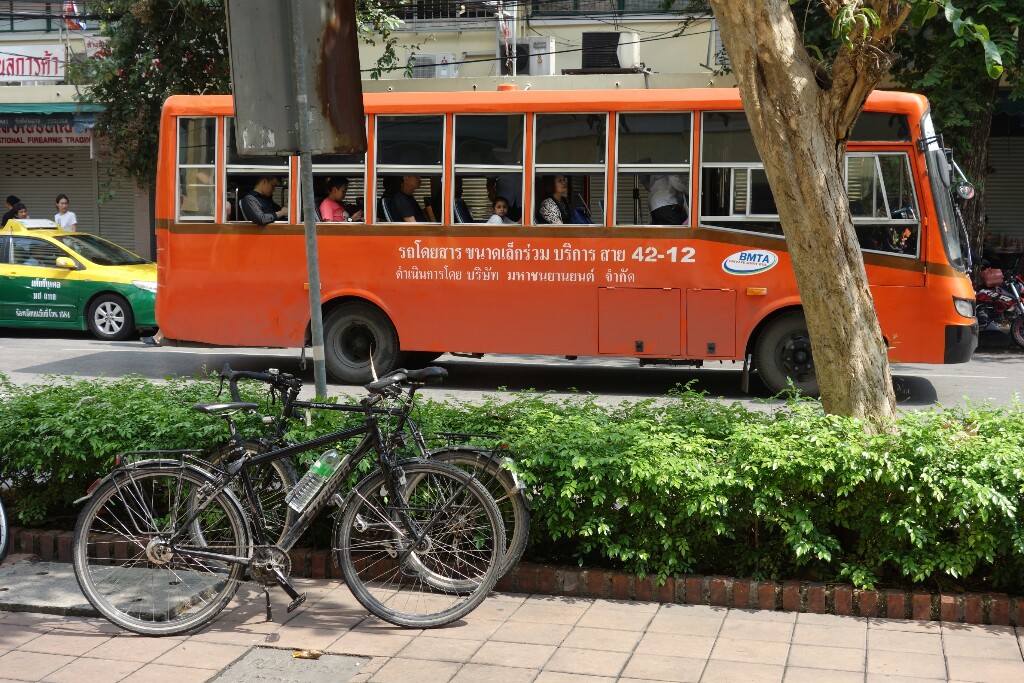 At last we go to see the thrones they carry(/ied) the king around. Just some weeks ago Thailand's king, Rama IX., died. The national mourning should be for one year. To show their condolences a lot of people wear just black and white.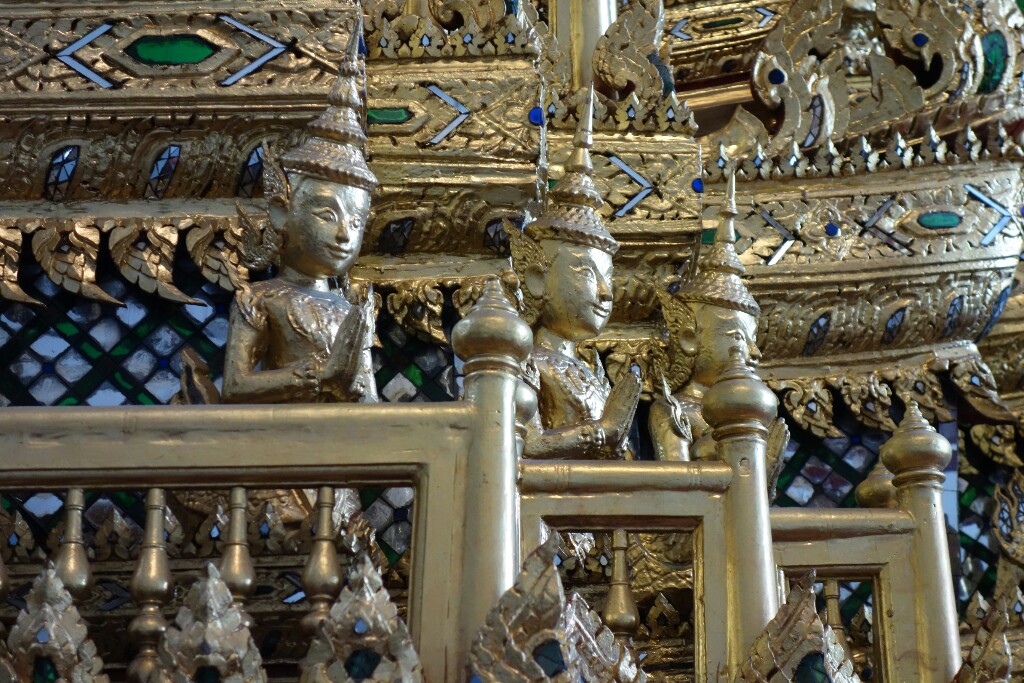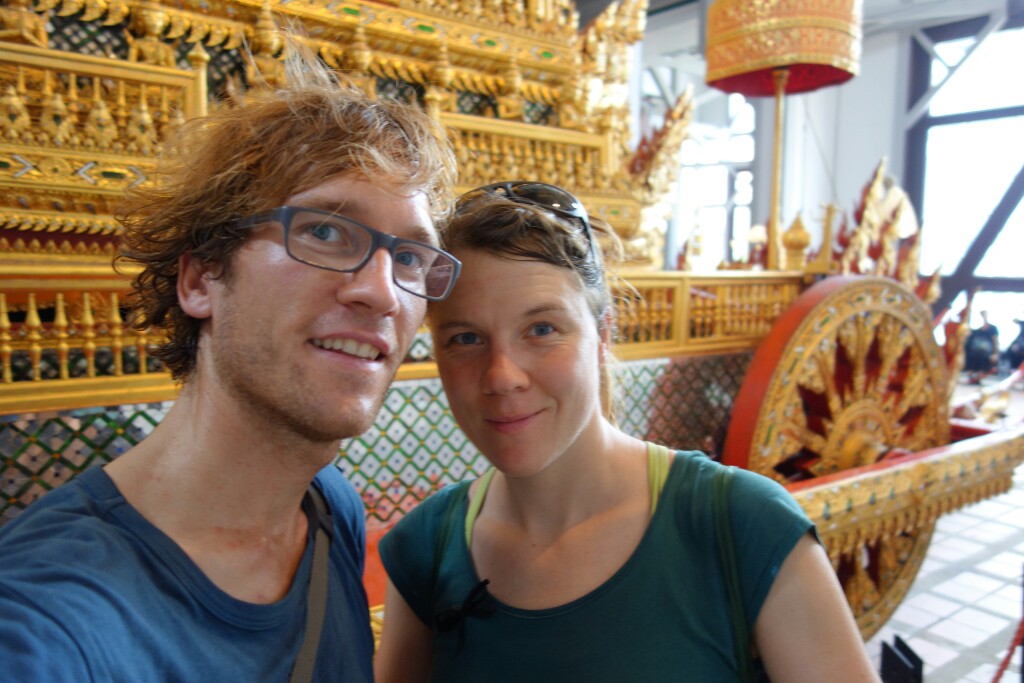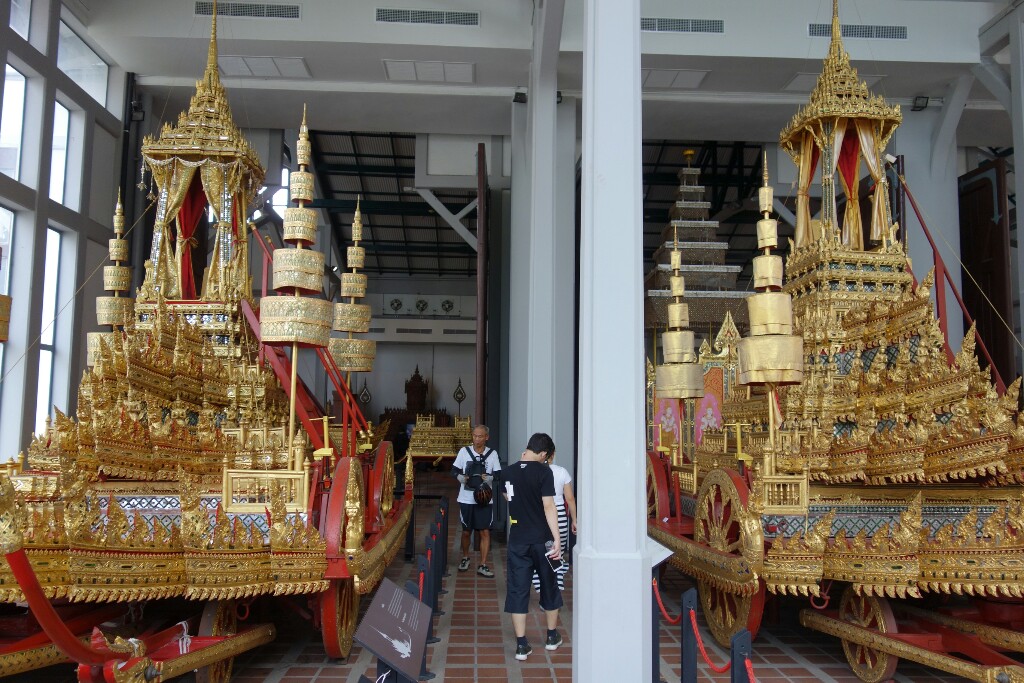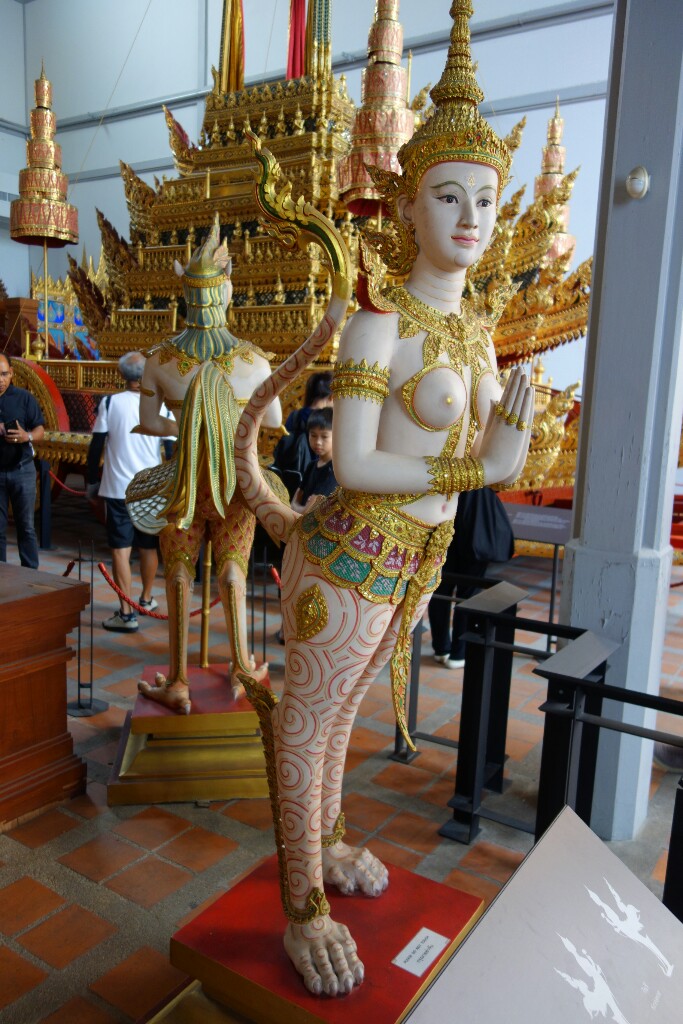 After this long sightseeing day Chang Wang invites us for a coffee to his home.
To check the Rohloff we go to the BokBokBike shop. We enjoy an ingenious downpour.
In Thailand is left-hand traffic. Bangkok is a huge city with a lot of traffic, but we feel quite ok cycling around. There are so many motorized two-wheeler, and they fit through everywhere; You can't imagine that.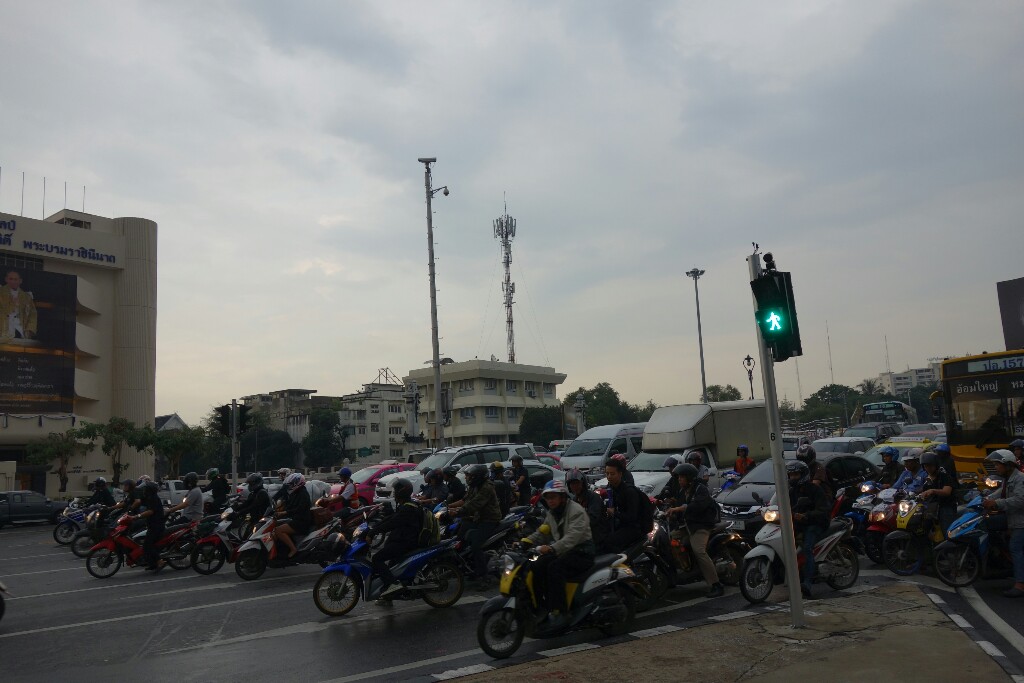 Once again we take the ferry to go home to our nice wooden room.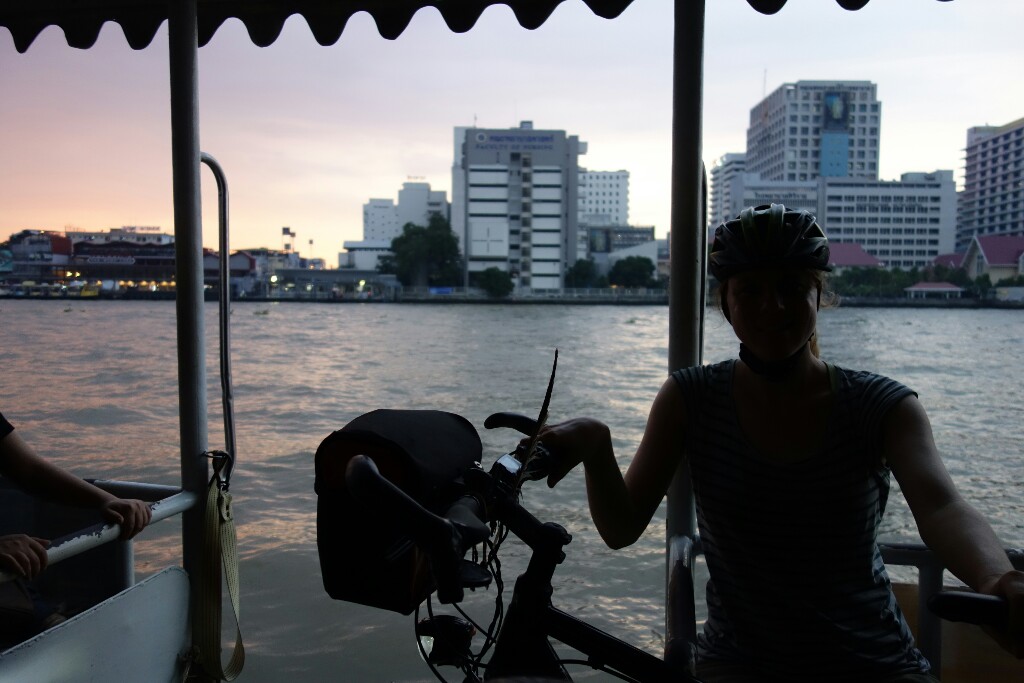 The Supawan School has a kindergarten as well and we are invited to do some small teaching. The children are very cute and behave extraordinary well.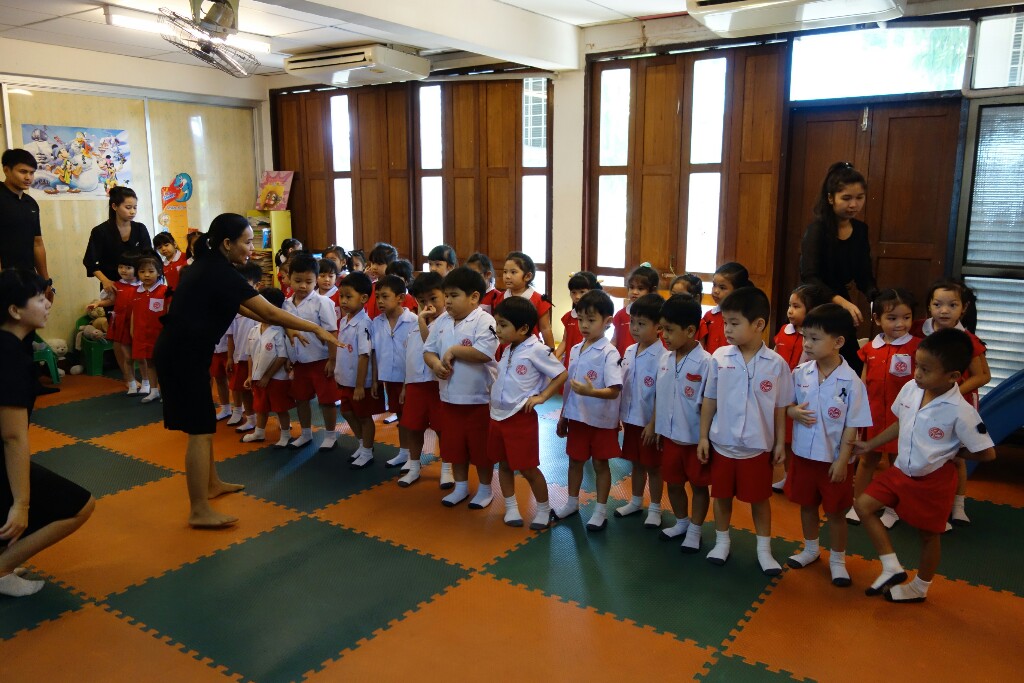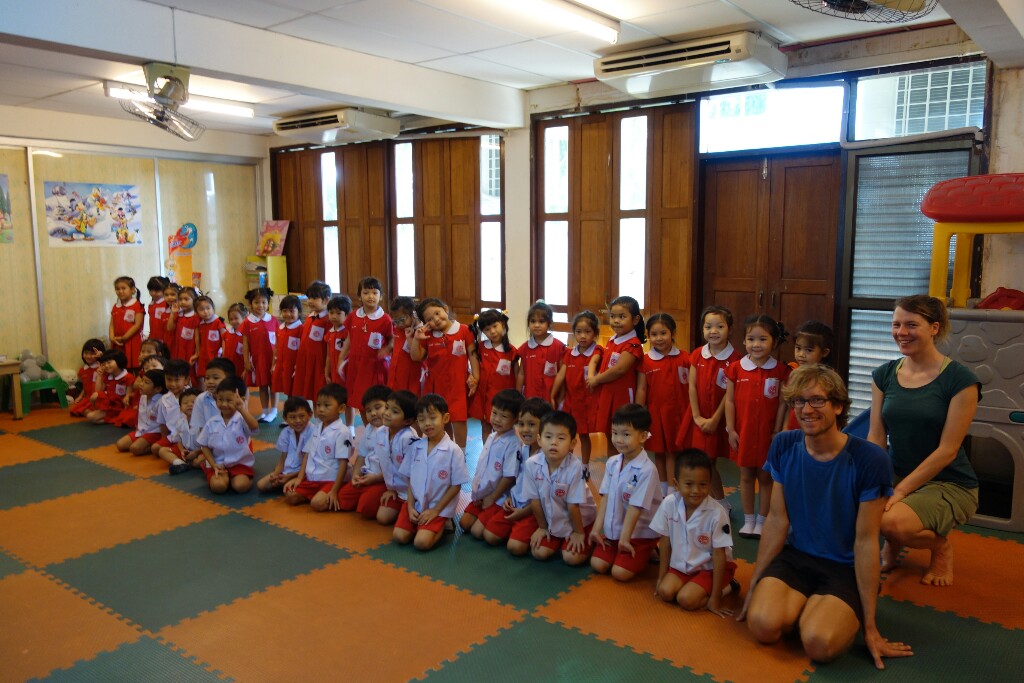 The next day we go to see an traditional puppet theatre.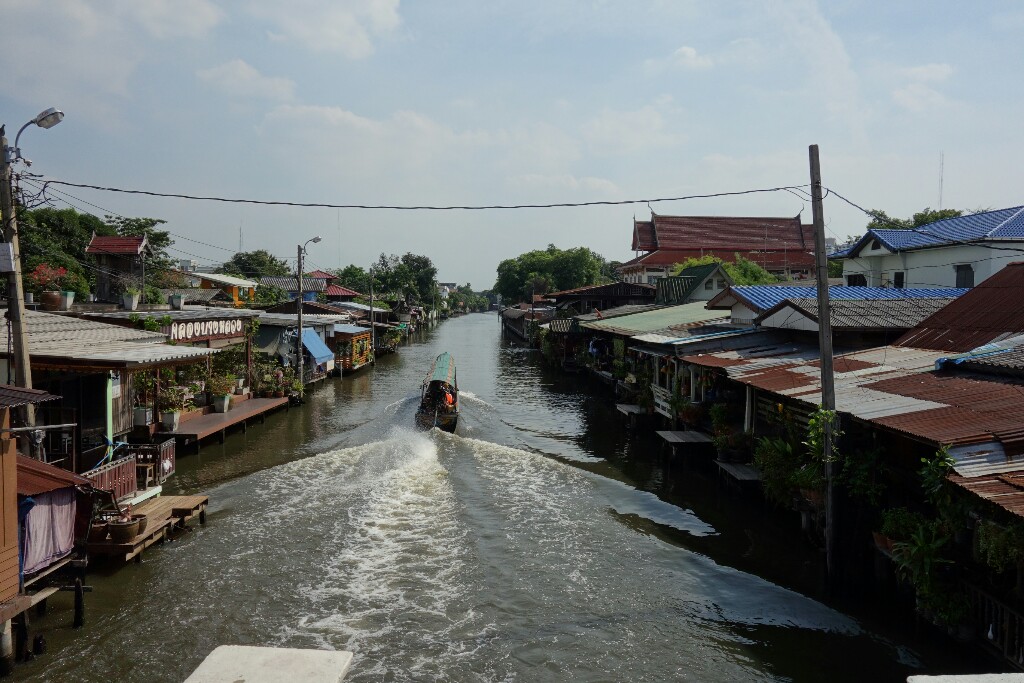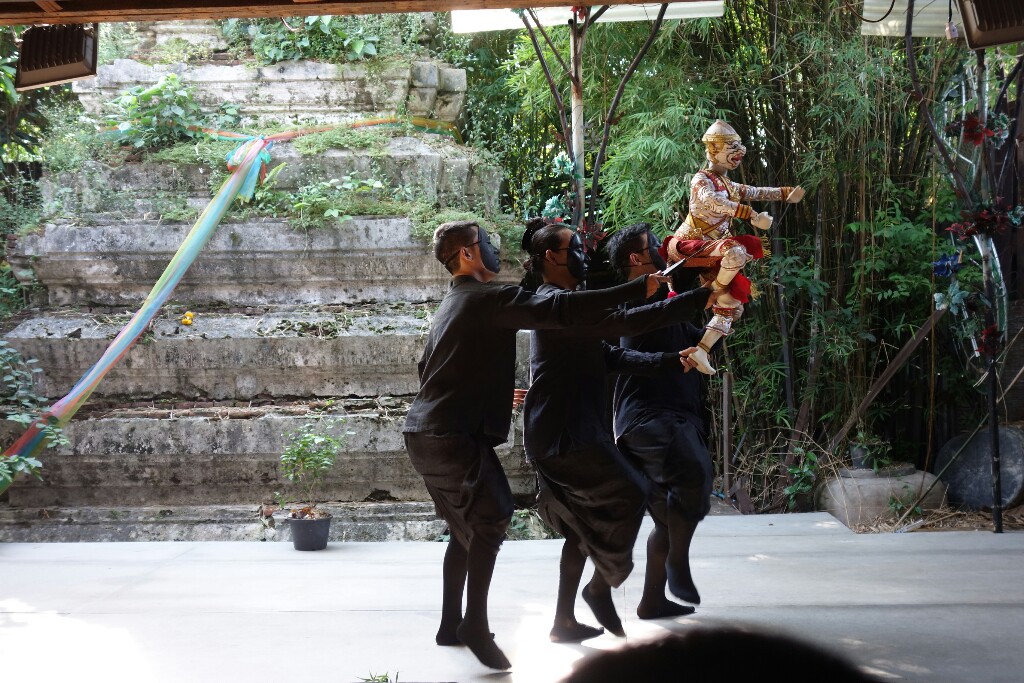 The whole fix.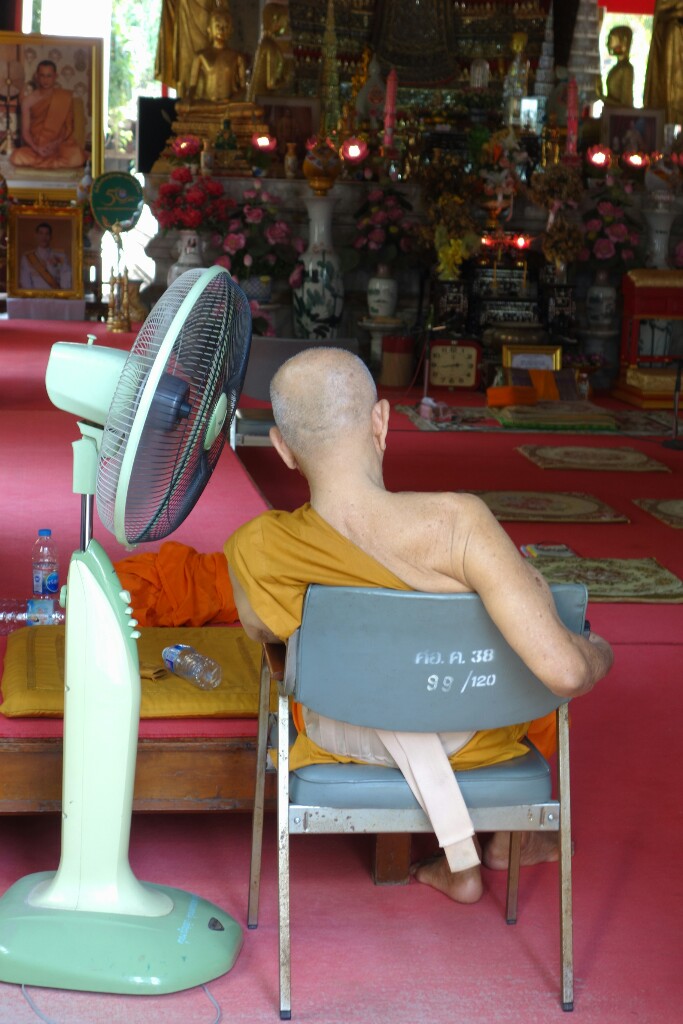 The theatre is located nice at a channel.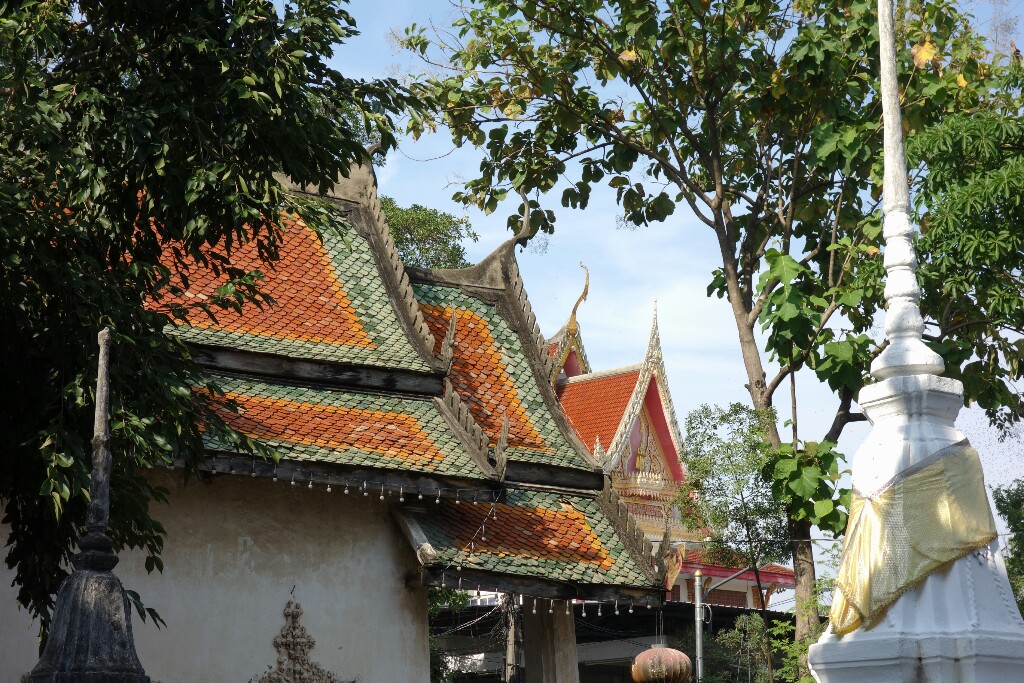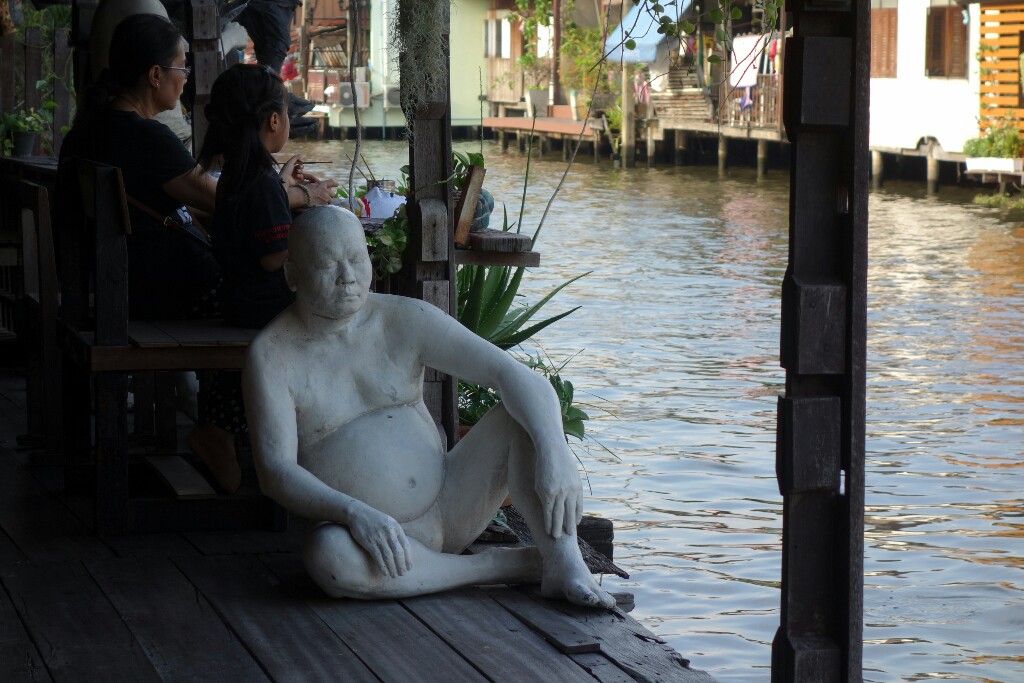 Impressions on our way to eat dinner. Chang means elephant.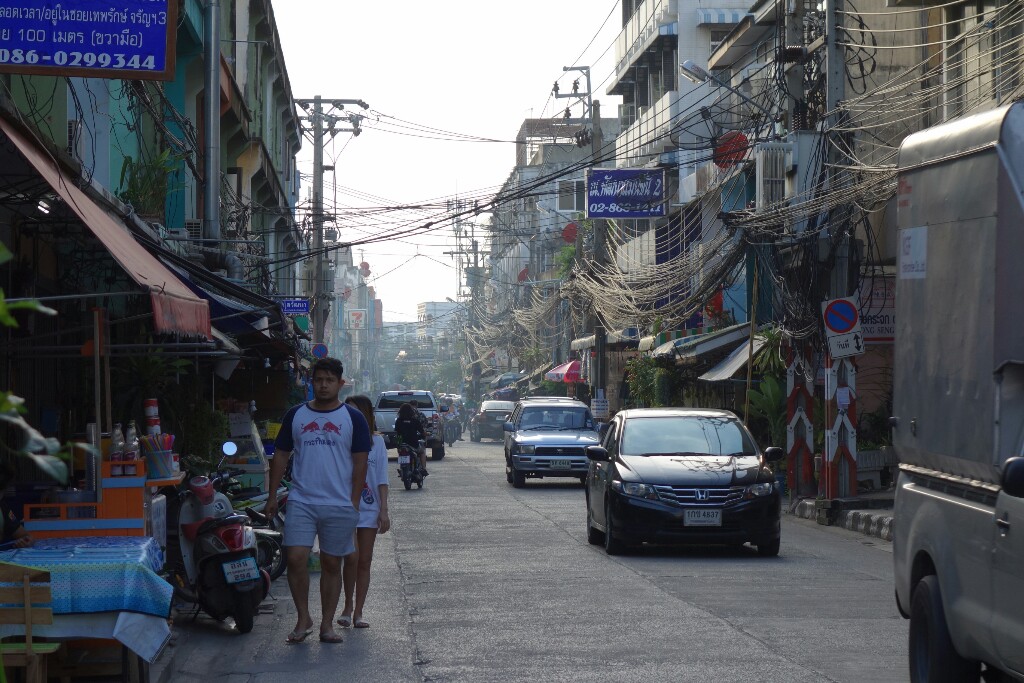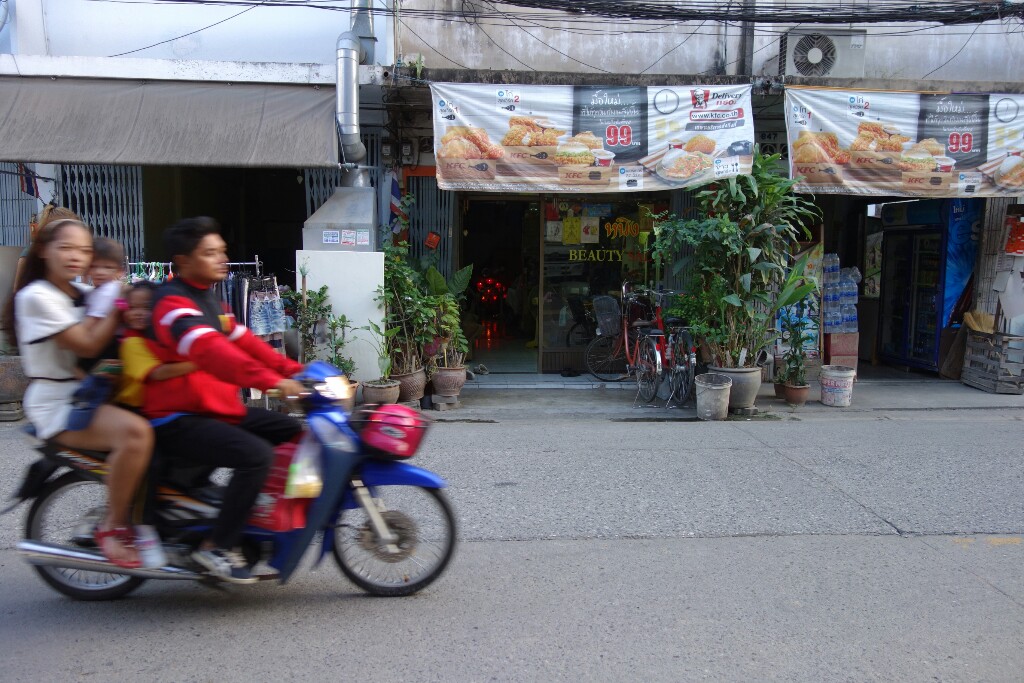 We visit the Lumpini Park. Taking a paddle boat we see so many nice gigantic lizards.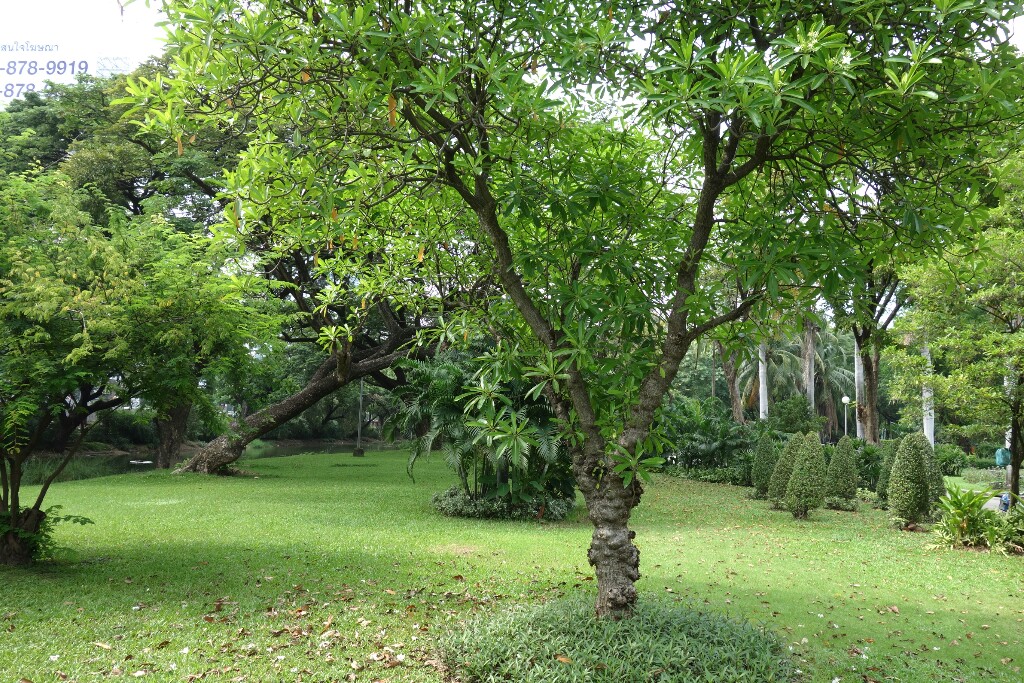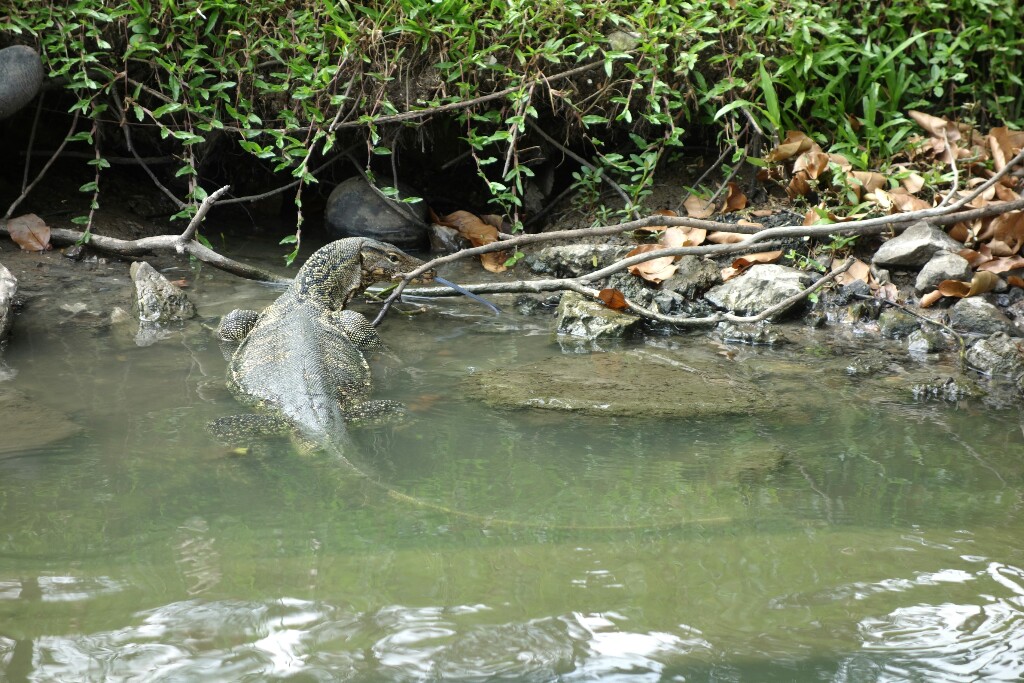 Later we go to a vegetarian restaurant, where we meet a blond girl. Somehow we start talking and it turns out to be, that Teresa comes from a neighbouring village of mine. How small the world is.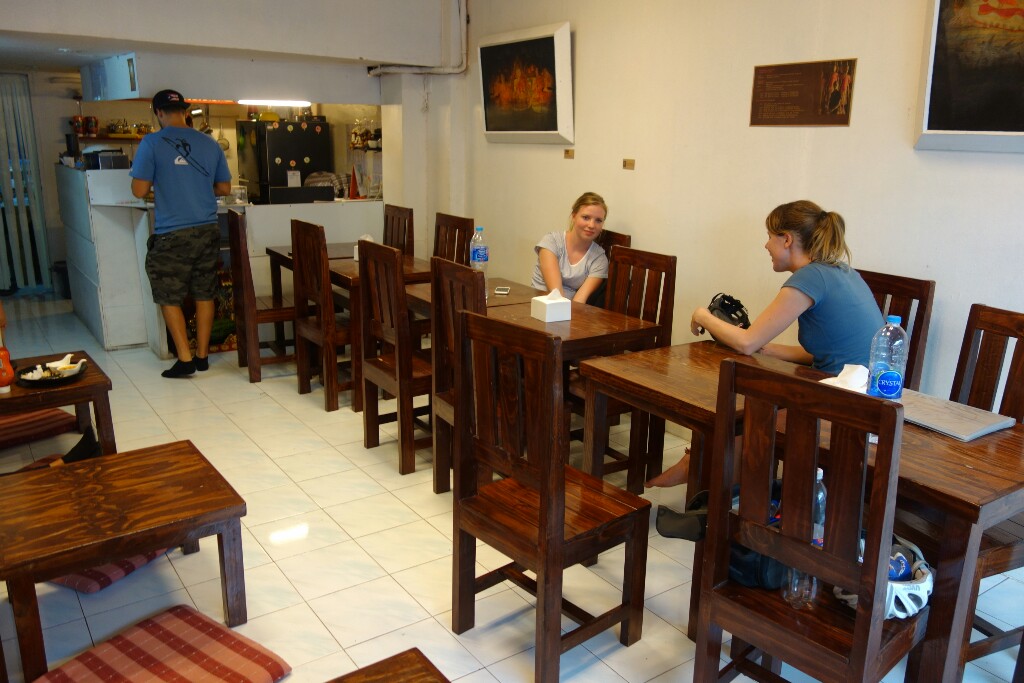 One of our favorite desserts. Coconut milk fried in this pan. Very delicious. 😋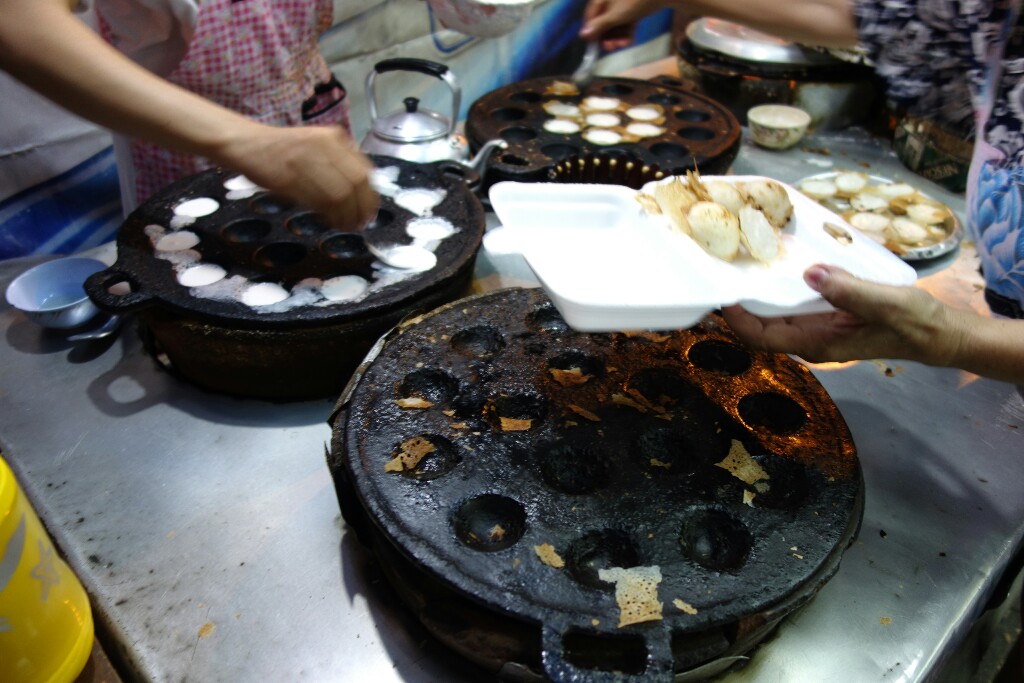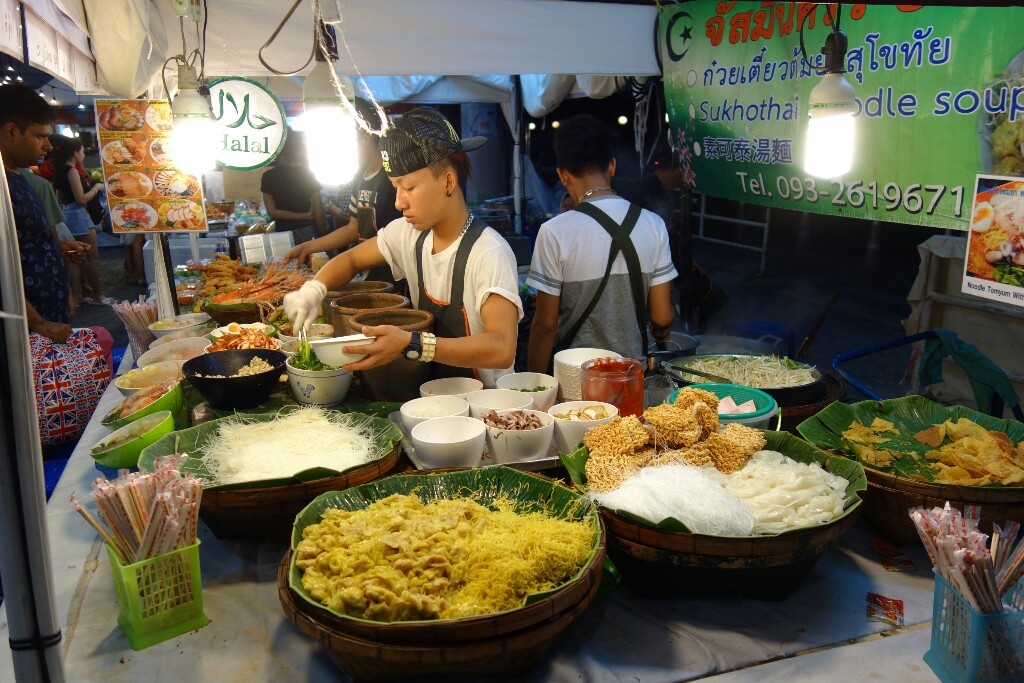 One week in Bangkok rushes past a way too fast. But we want to start cycling again. Just in the last moment (the morning we leave) we manage to go to the tropical hospital to get some standby medication for the case of emergency of malaria. (Seems to be the best solution for long term traveler, and gives you a bit more time to find a hospital in case of symptoms.)