Asking for some oil for our chains in a small bicycle shop.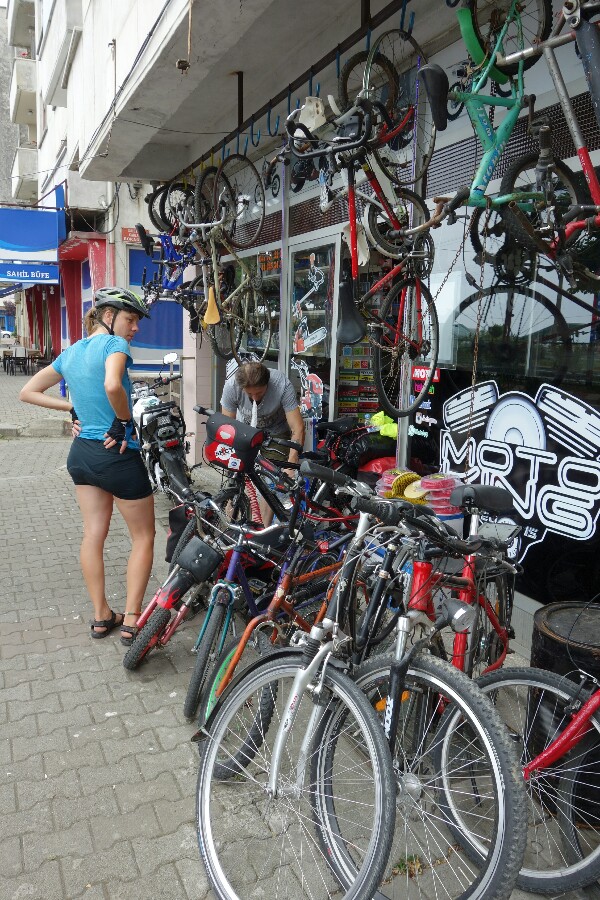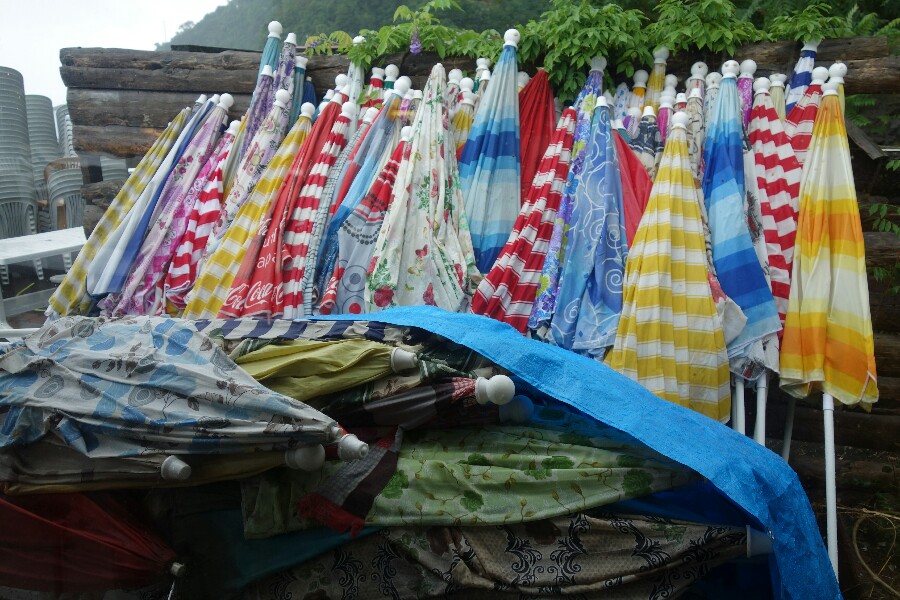 In Trabzon we stayed at Gökhans (green shirt) flat, he was the best Couchsurfer we could imagine. At the same time he had another surfer, Mucheba from Germany. All four of us had a really good time together. Because of a storm, there was a blackout, so we had one evening without electricity. Gökhan played the guitar amazingly and we sang together.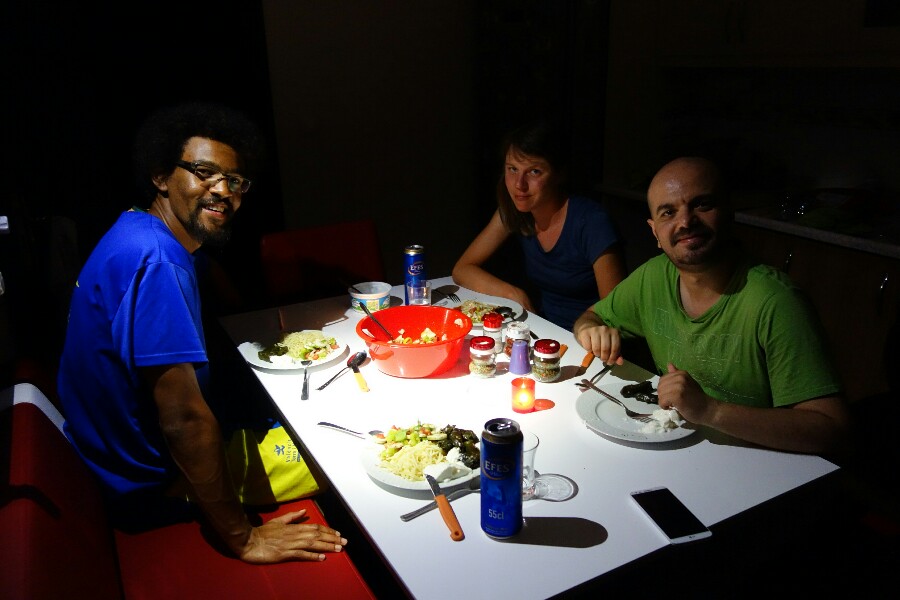 The next day we visited the old church (Aya Sofia) of Trabzon.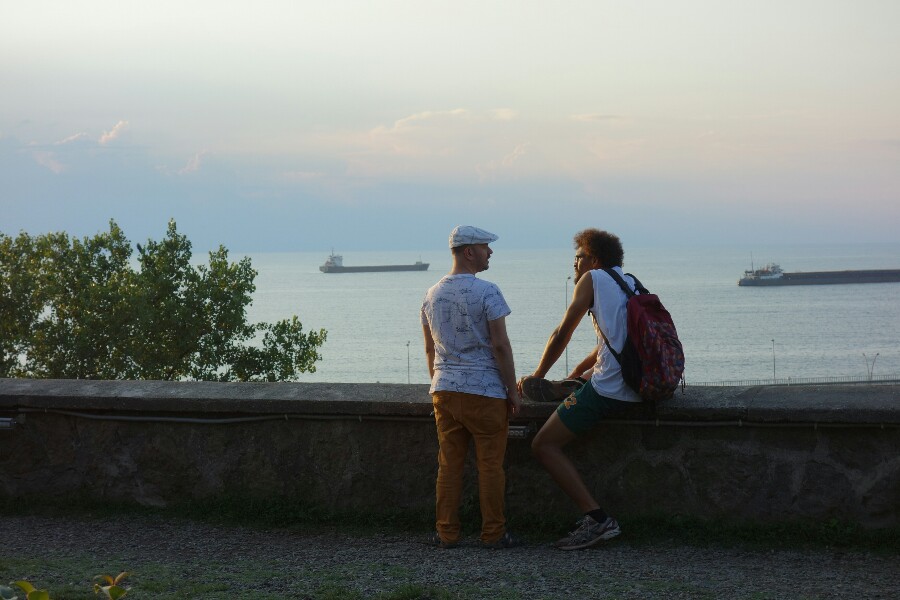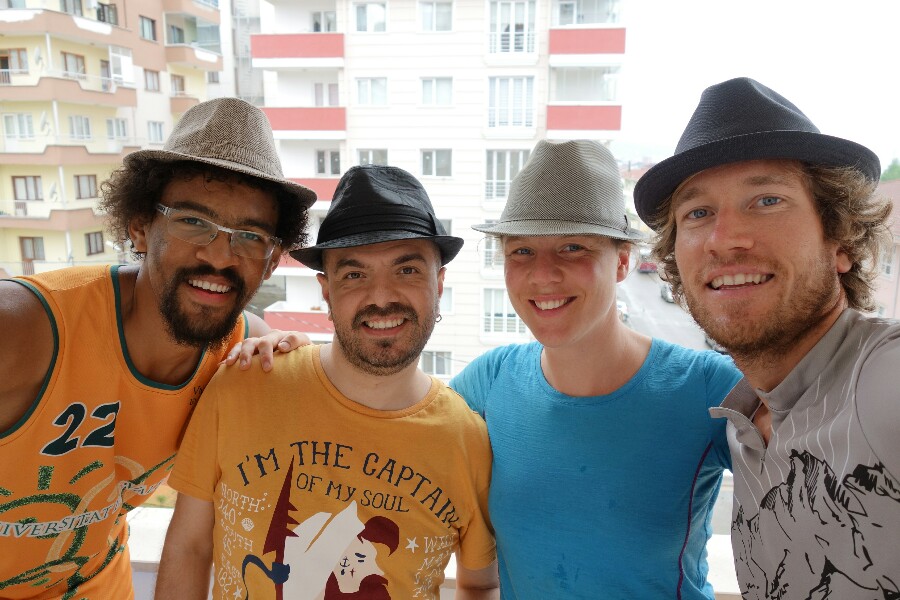 Camping beside a mosque.
Watermelon watermelon watermelon… (listen to: Watermelon – Tom Rosenthal https://m.youtube.com/watch?v=4dAy9u0_9nM)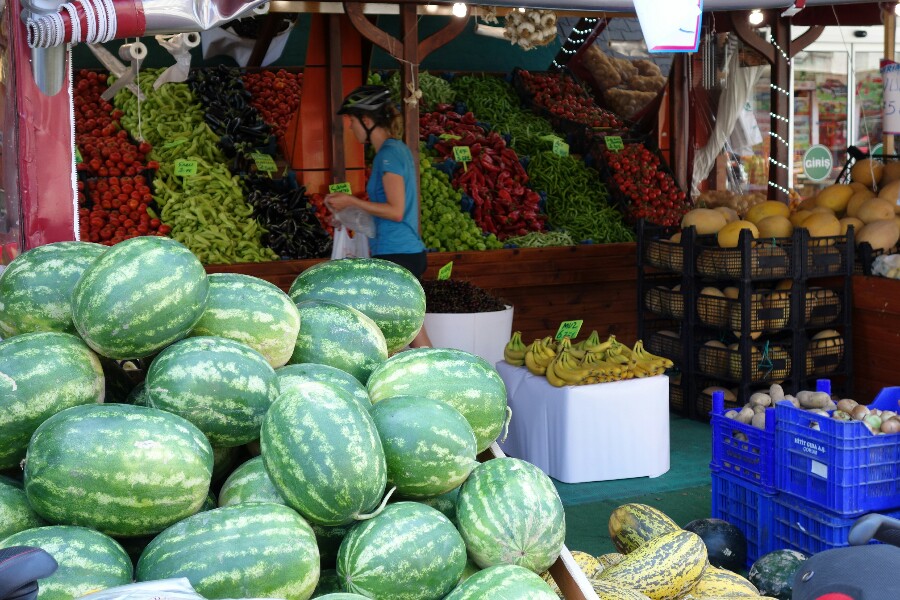 It was possible to avoid some tunnels, but therefore we had to cycle wrong-way against the traffic.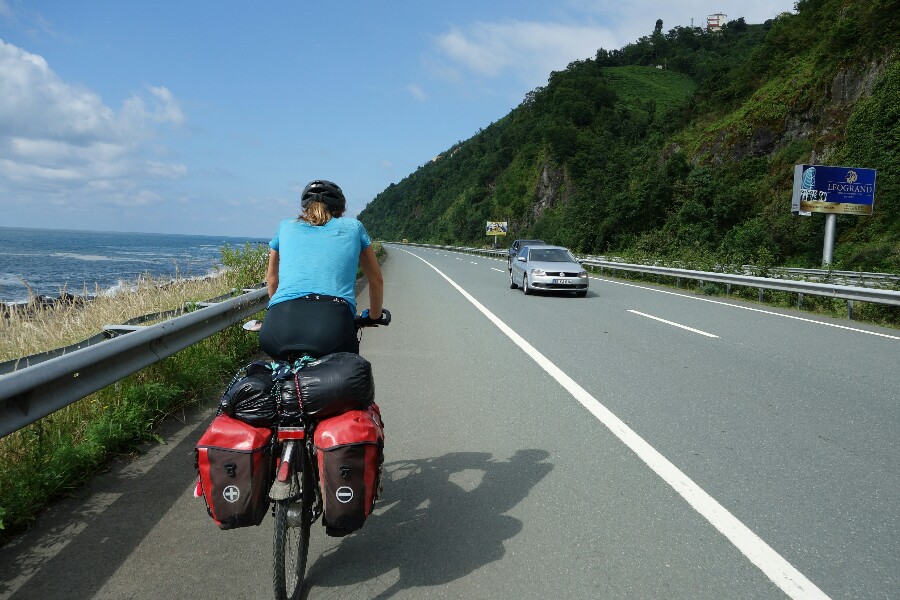 One mosque in the mountainous çay area.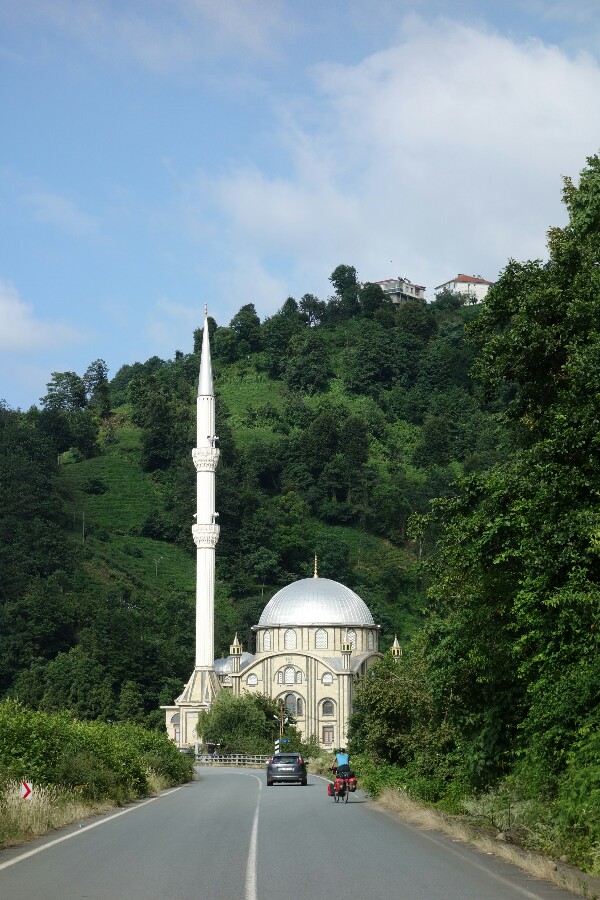 This is çay/black tea, everyone drinks it everywhere, every time.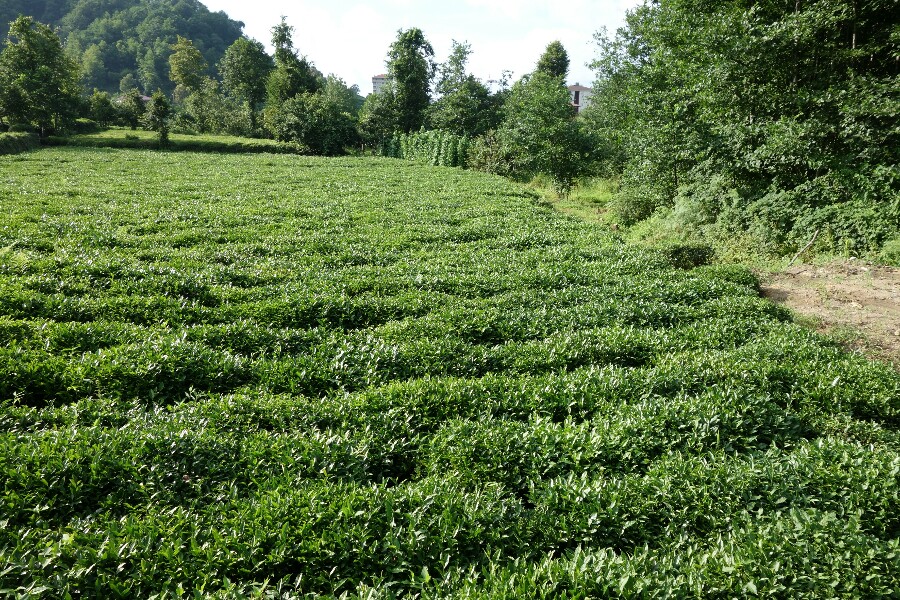 And the new çay factory.
Two days after Trabzon we met Gökhan and Mucheba again. We visited Gökhan in his home town near Pazar.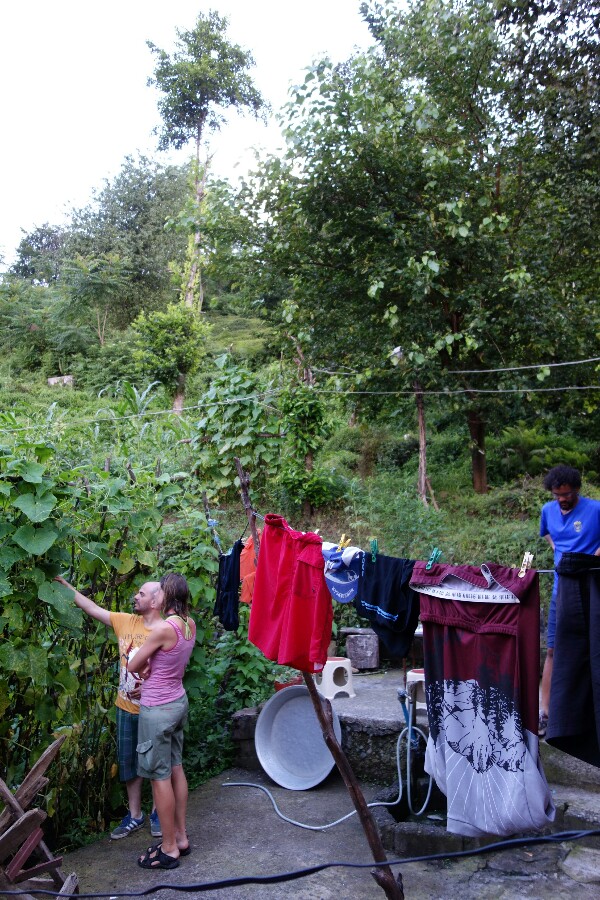 Old stable for cows.
Saying goodbye a second time.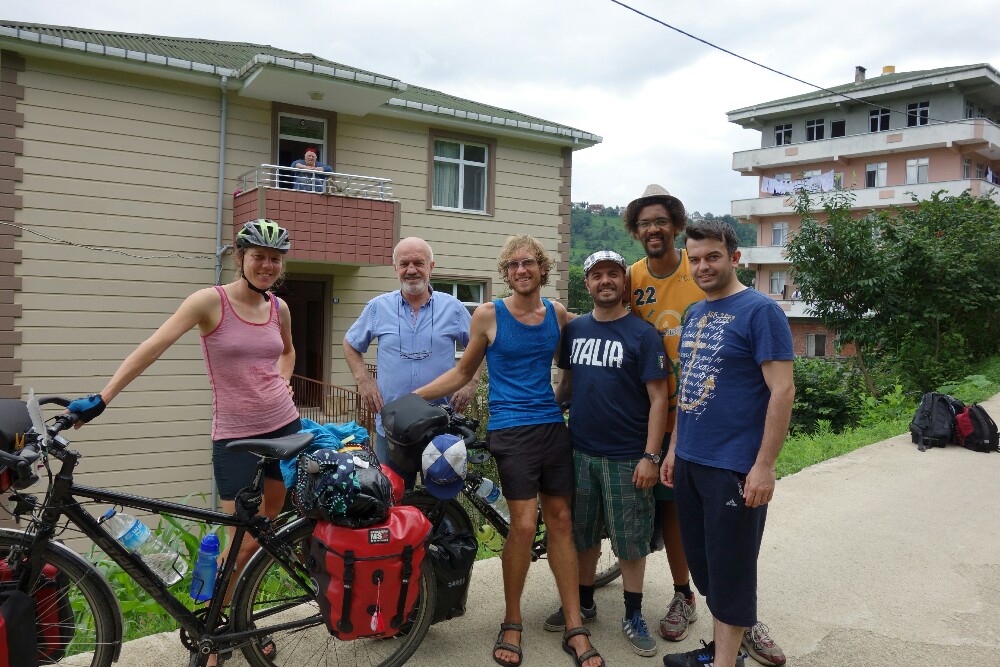 Bad weather. 😉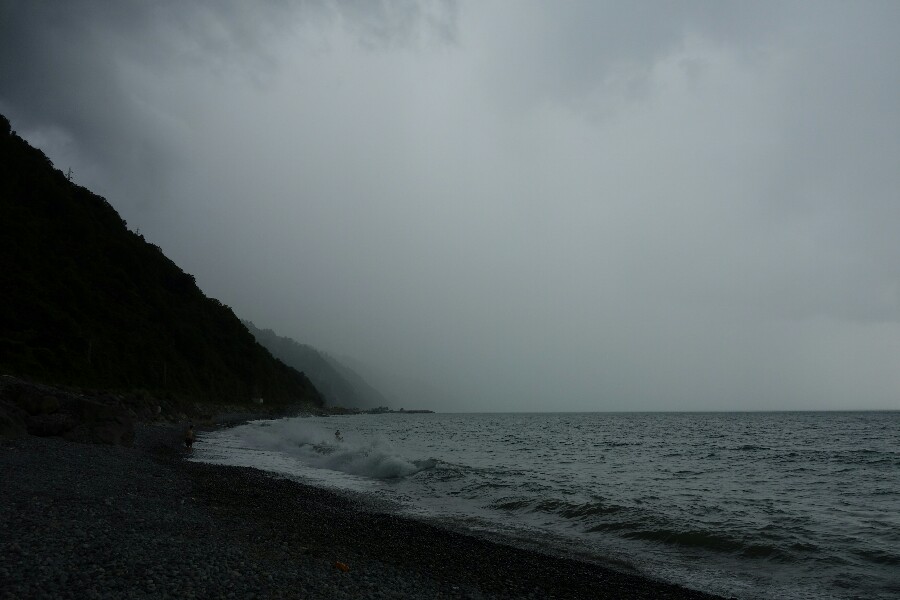 Sometimes we could use the old road, but here we had to carry our bikes over the obstacles.
Our last night in Turkey we stayed at a camping place between the Black Sea and the highway. This big and very friendly family invited us for dinner!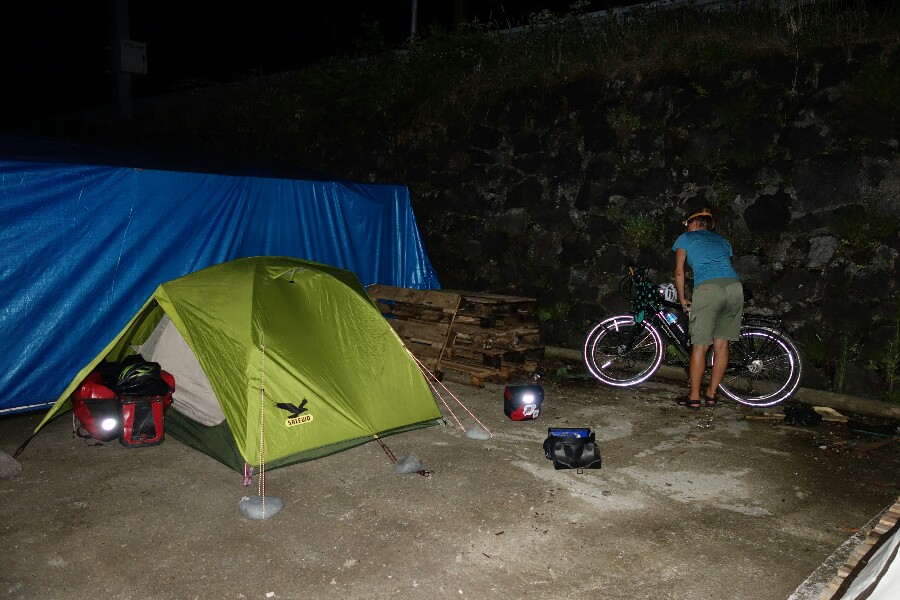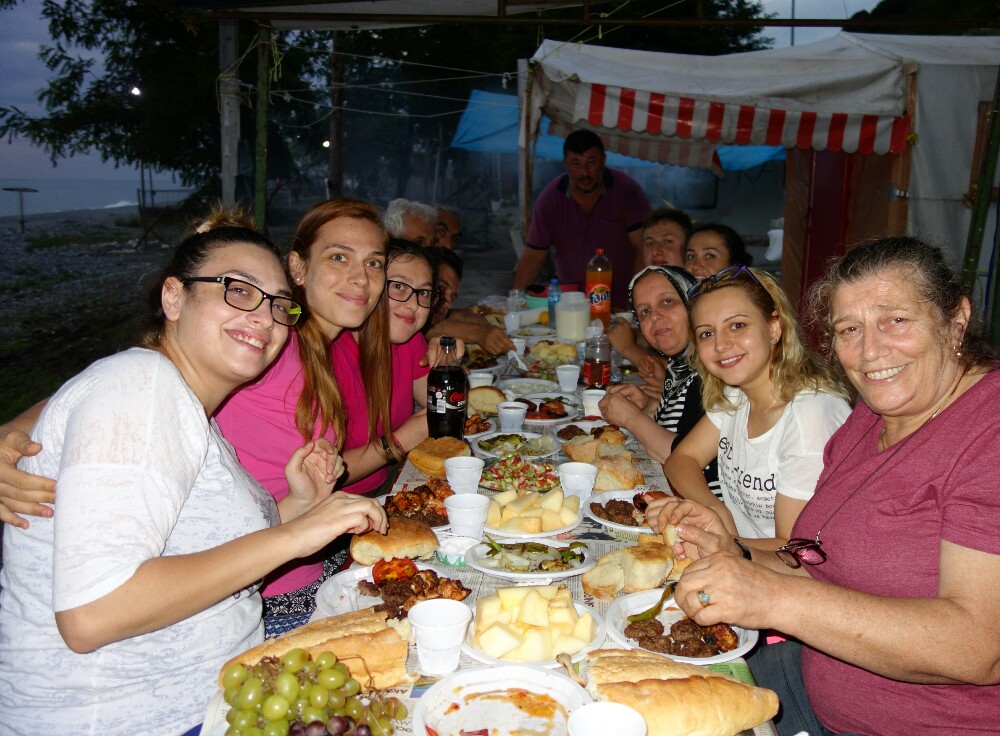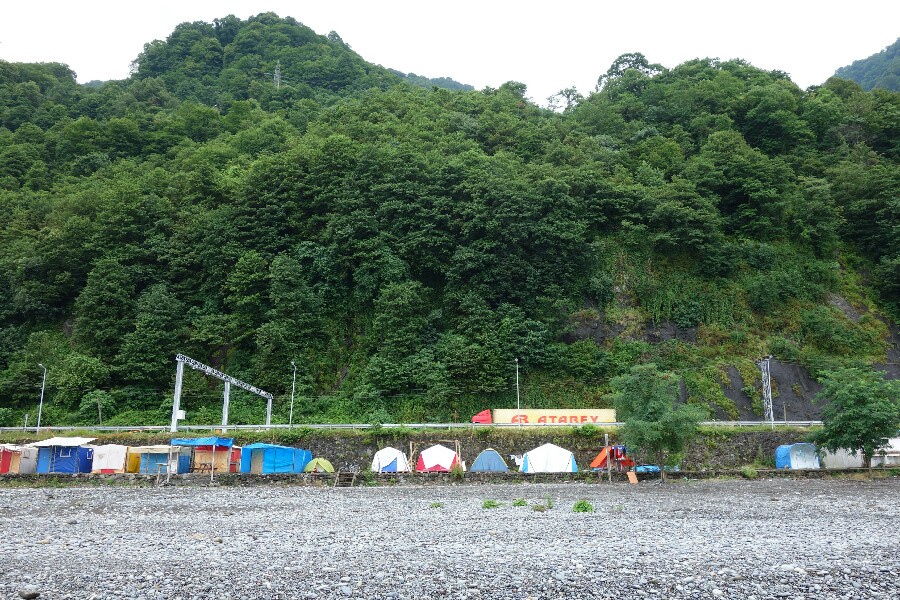 One last lizard in Turkey.