Welcome to Uzbekistan. The first flag is the Uzbek one.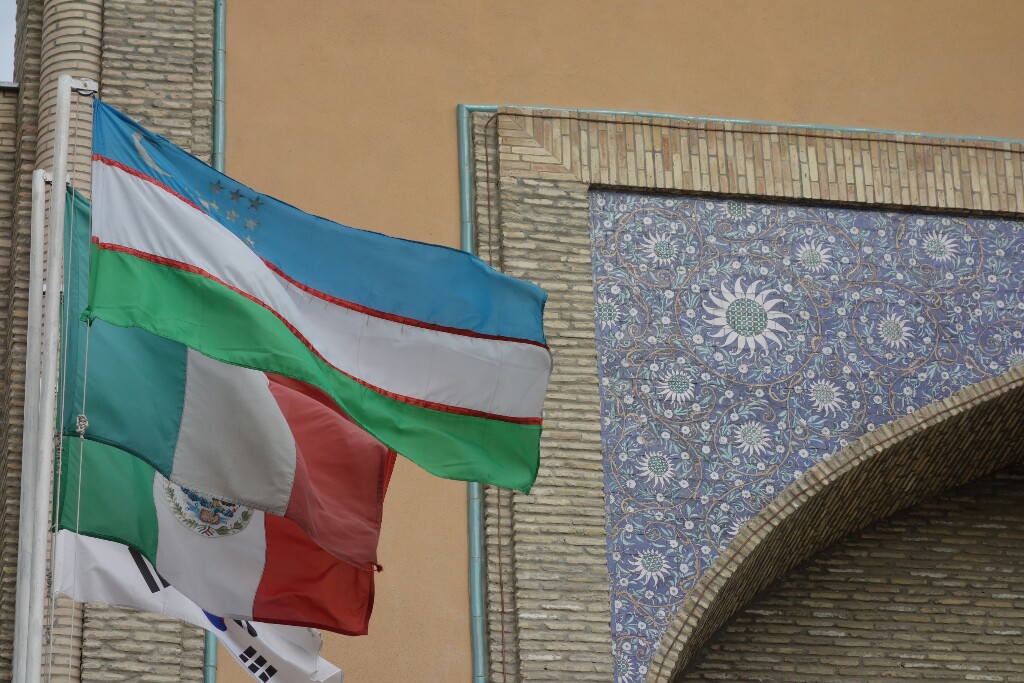 As usual I don't take pictures at the border, for security reasons. Just some hundred meters after the border clearance we see the nice sign with big distances of cities far away. At this time we don't know exactly where we will go. Dushanbe, the capital of Tajikistan is on the way to the Pamir Highway, which we unfortunately can't cycle anymore at this time of the year. But Bishkek (the capital of Kyrgyzstan) and Almaty are on our way.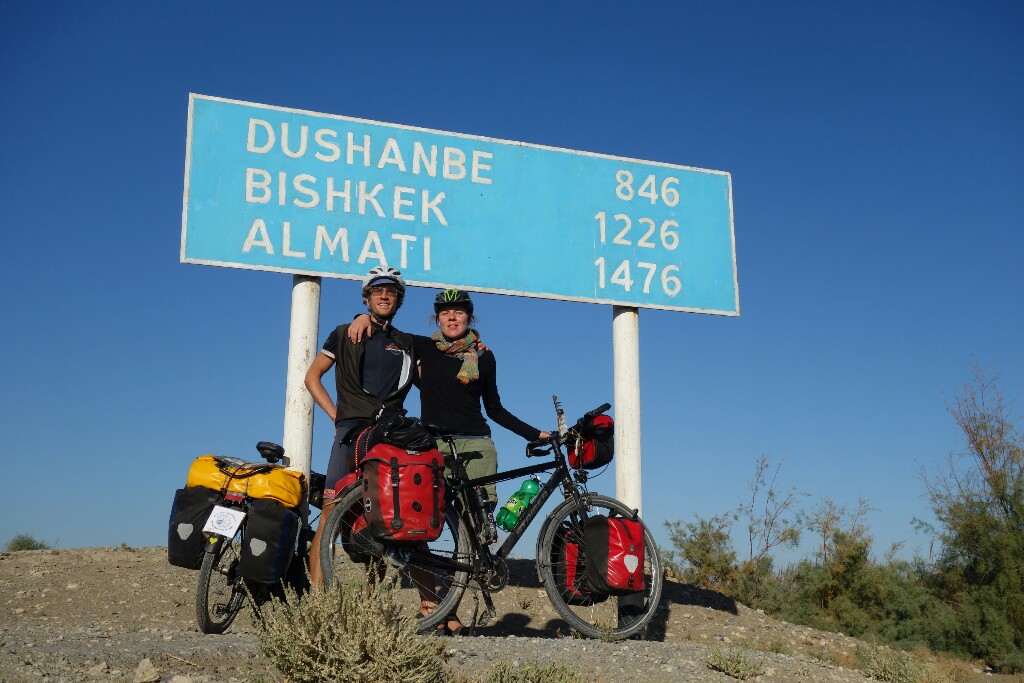 Our first night in Uzbekistan we stay at quite a nice place, which wasn't easy to find.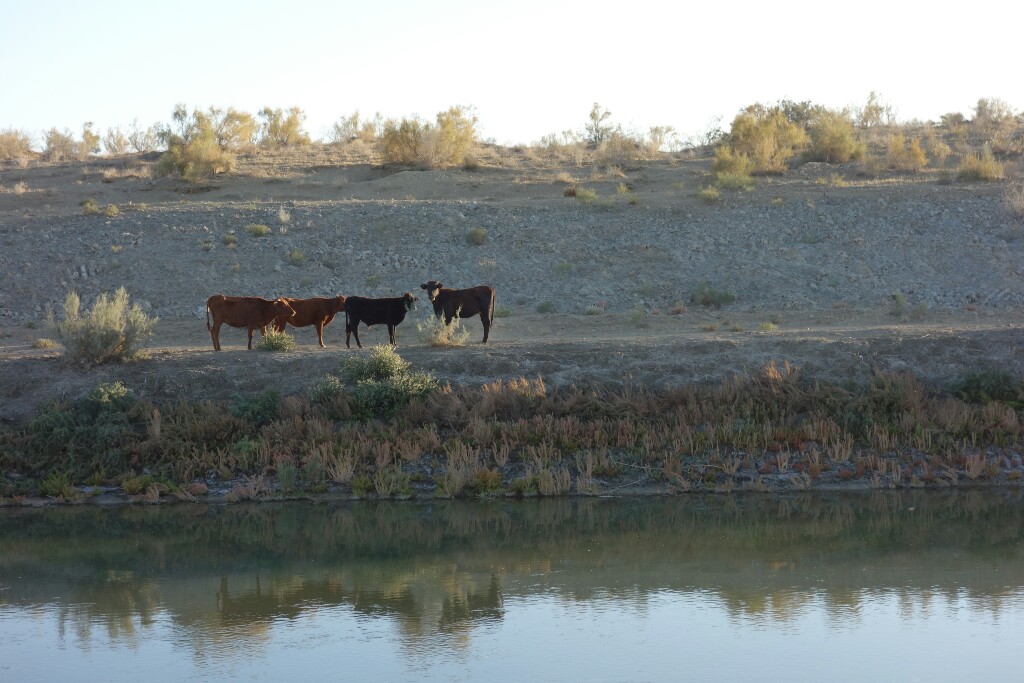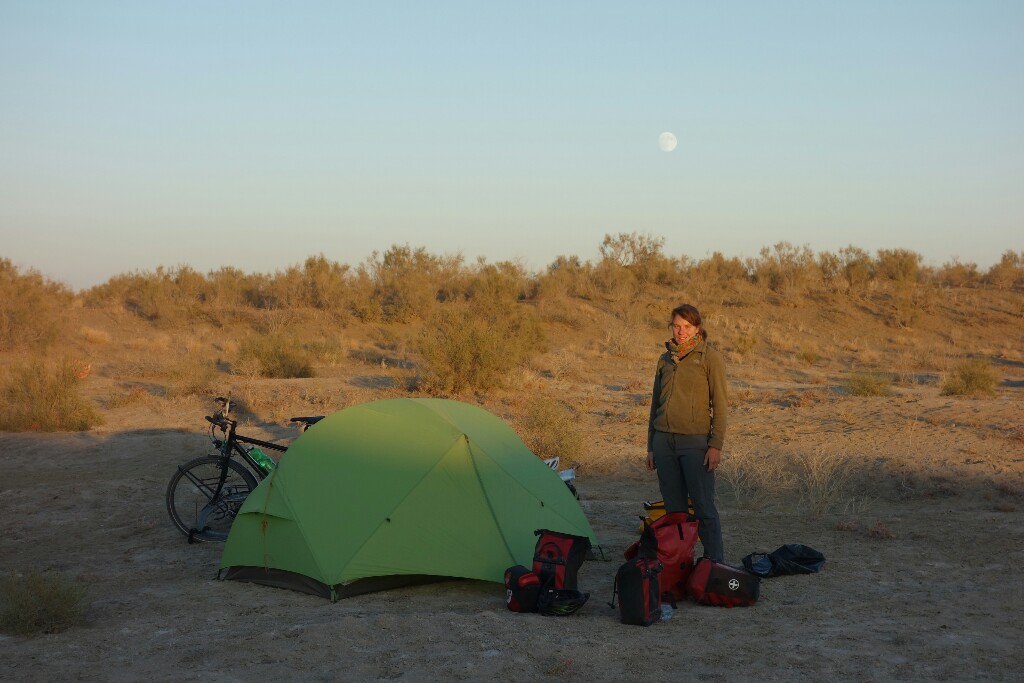 Lunch break with the chef/waiter. It may look delicious, but it is only cold pasta with oil.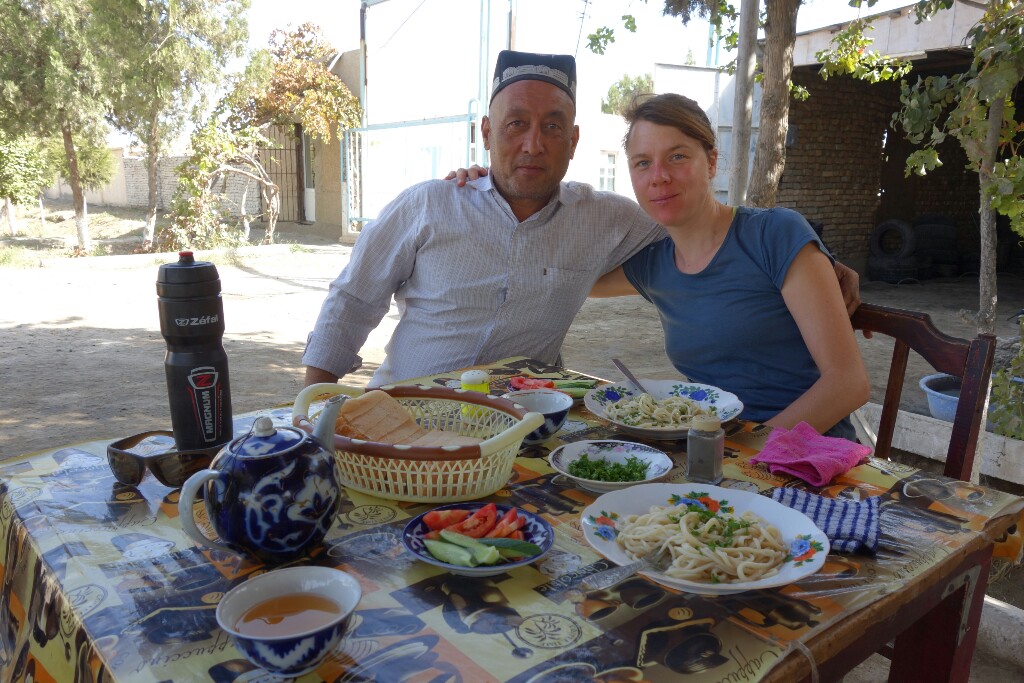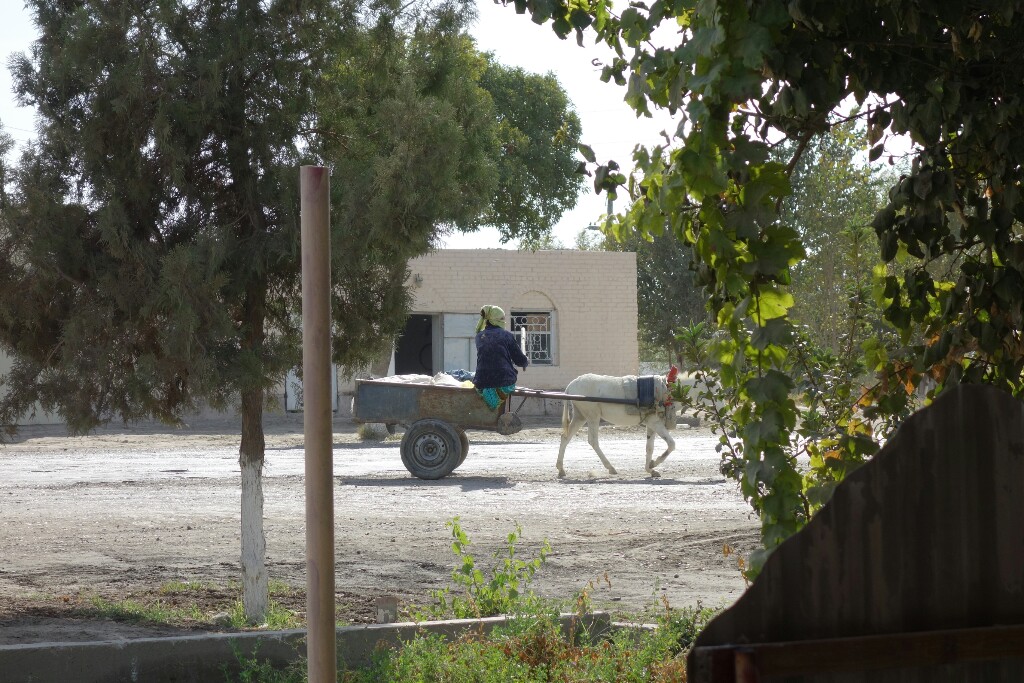 At the second day we arrive in Bukhara, one of the oldest preserved Persian towns. The currency in Uzbekistan is Som. 1$ is about 6500 Som. This is 500000 Som, it really looks more than it is.
At night we walk to the old town, and although there isn't much light we are impressed by the huge old buildings.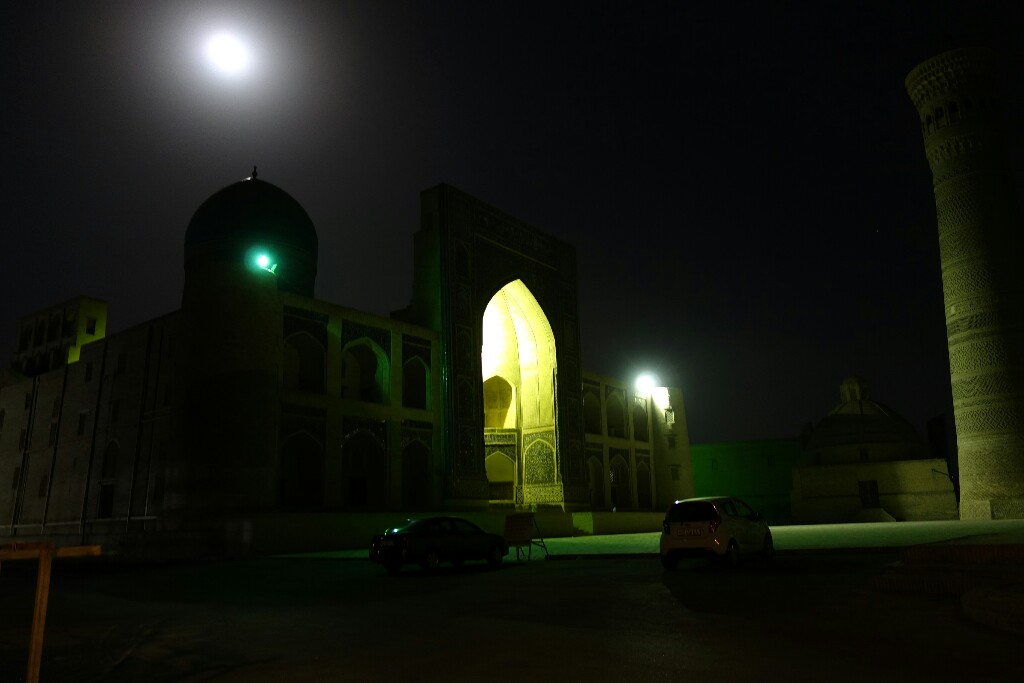 The next day we go sightseeing at daylight. Beautiful Bukhara.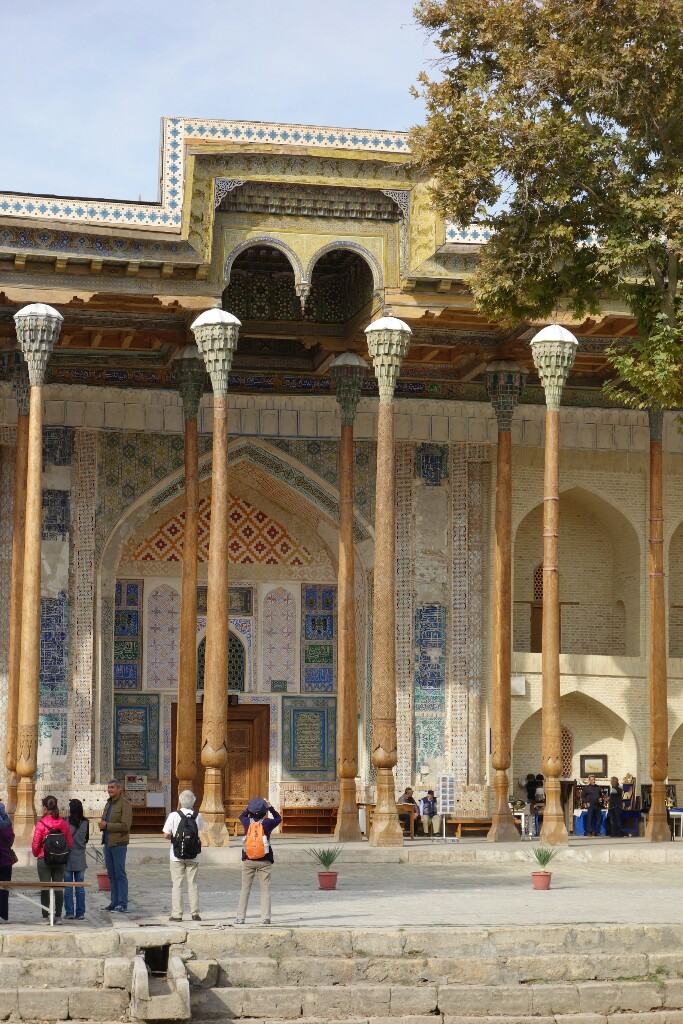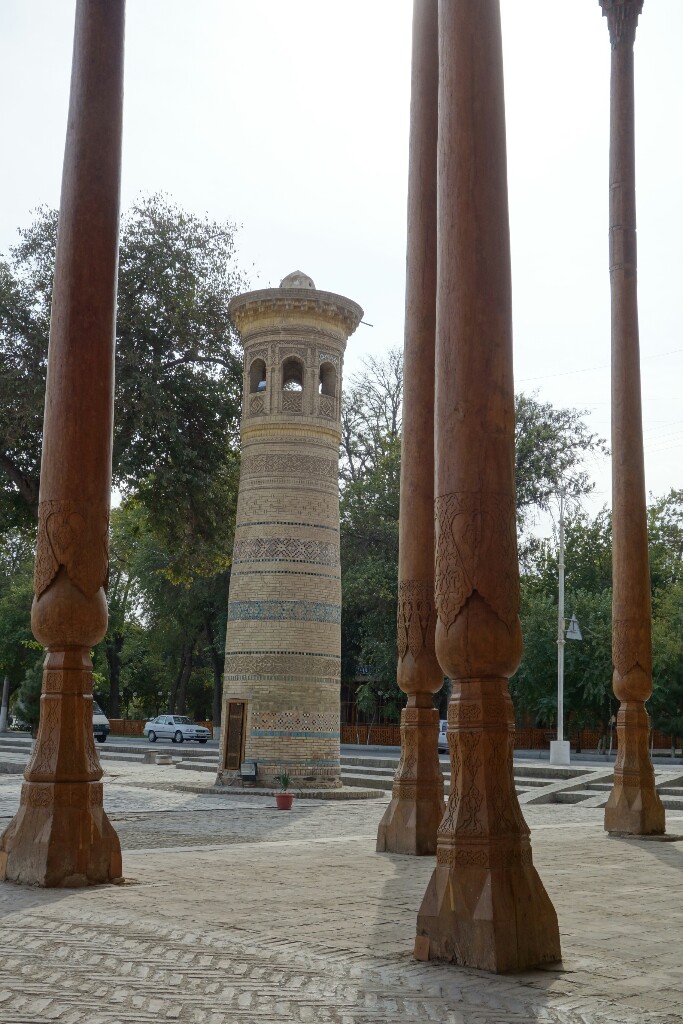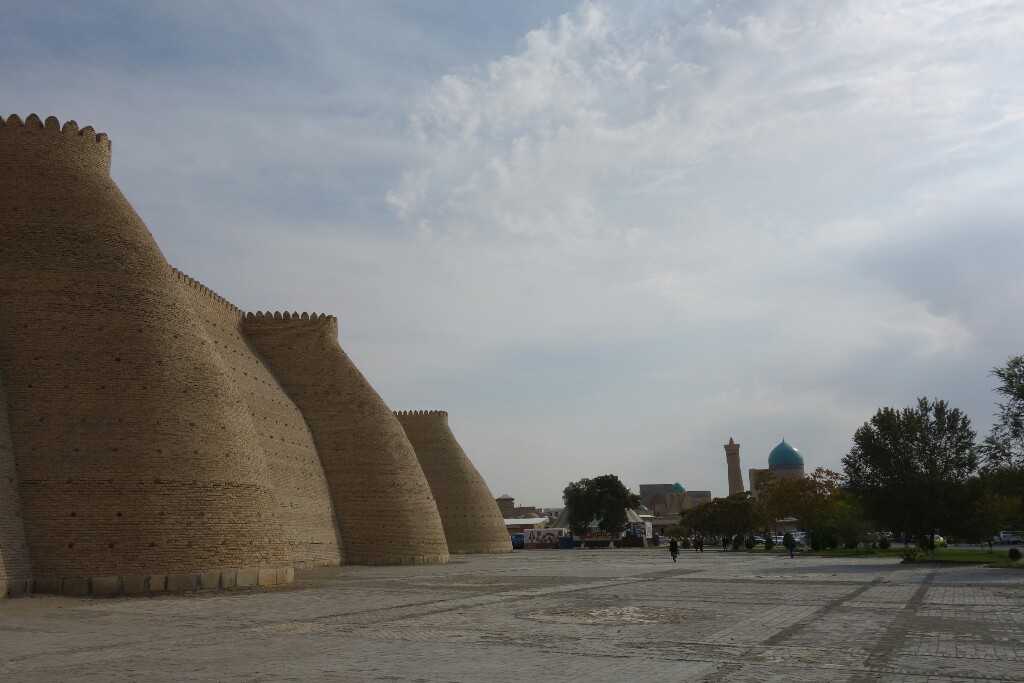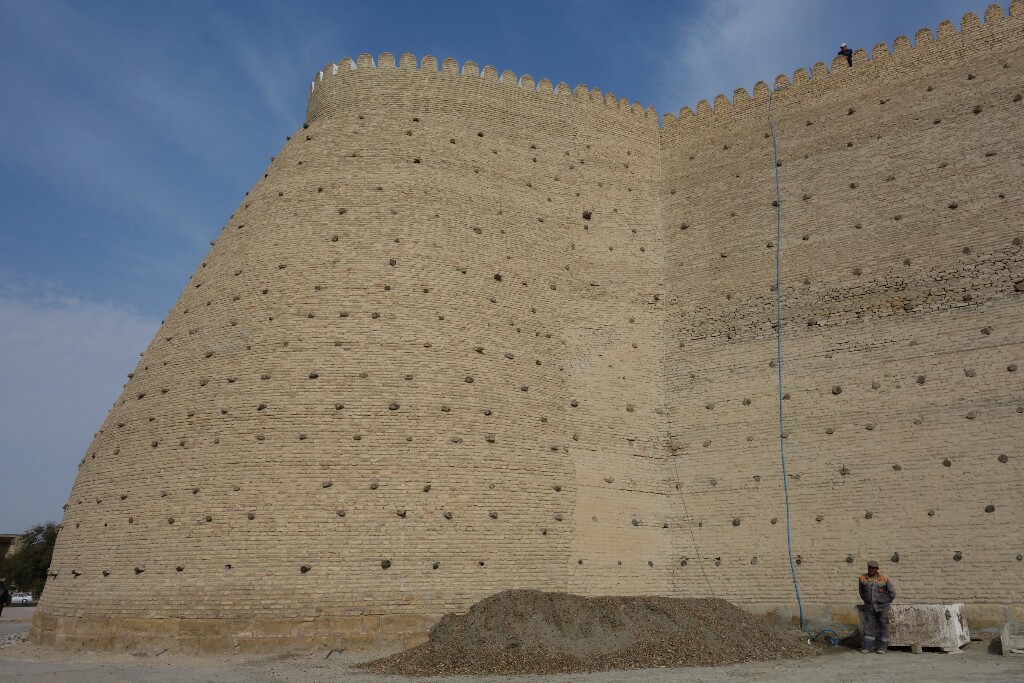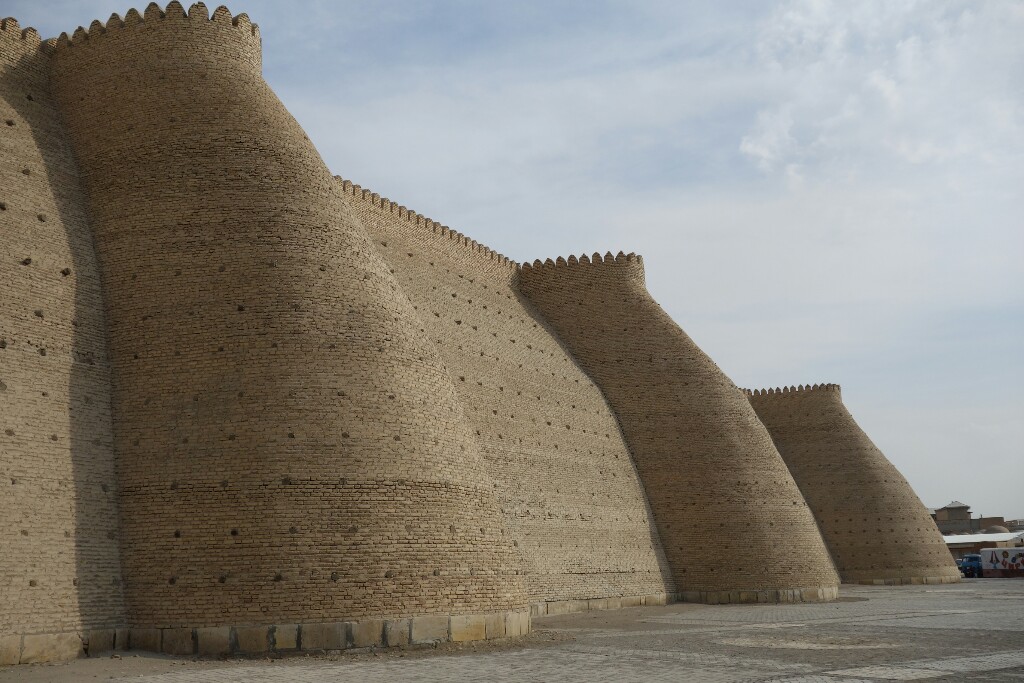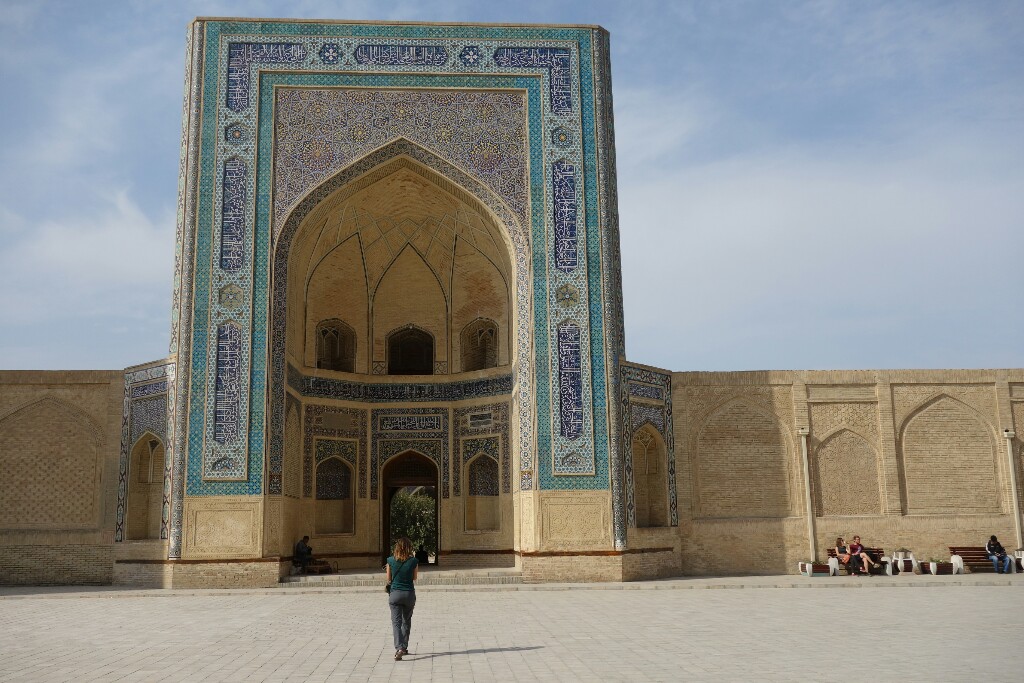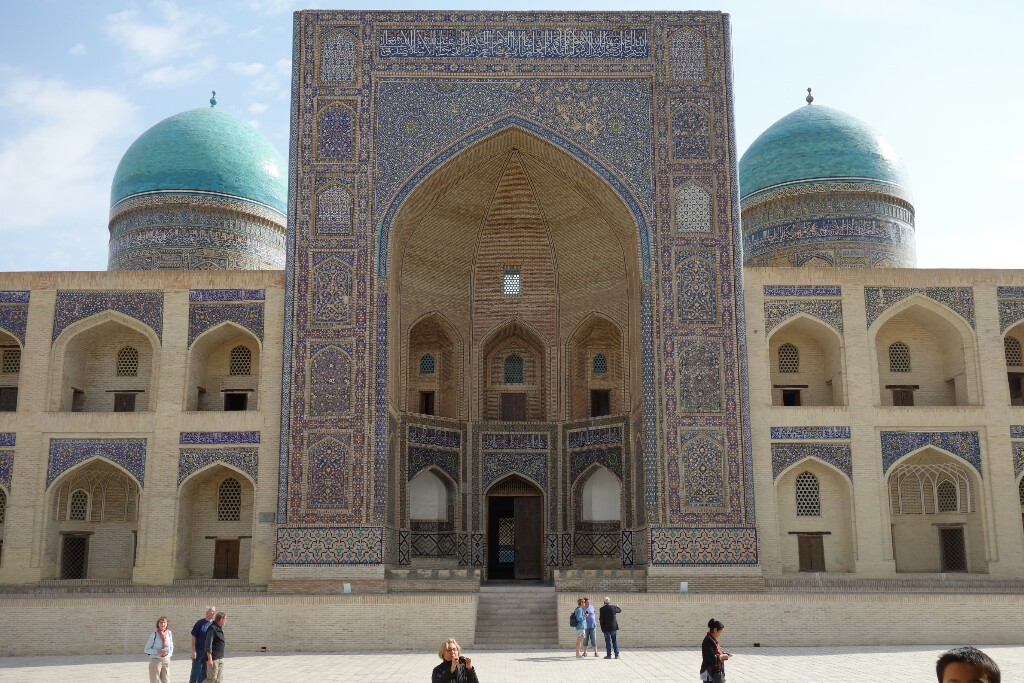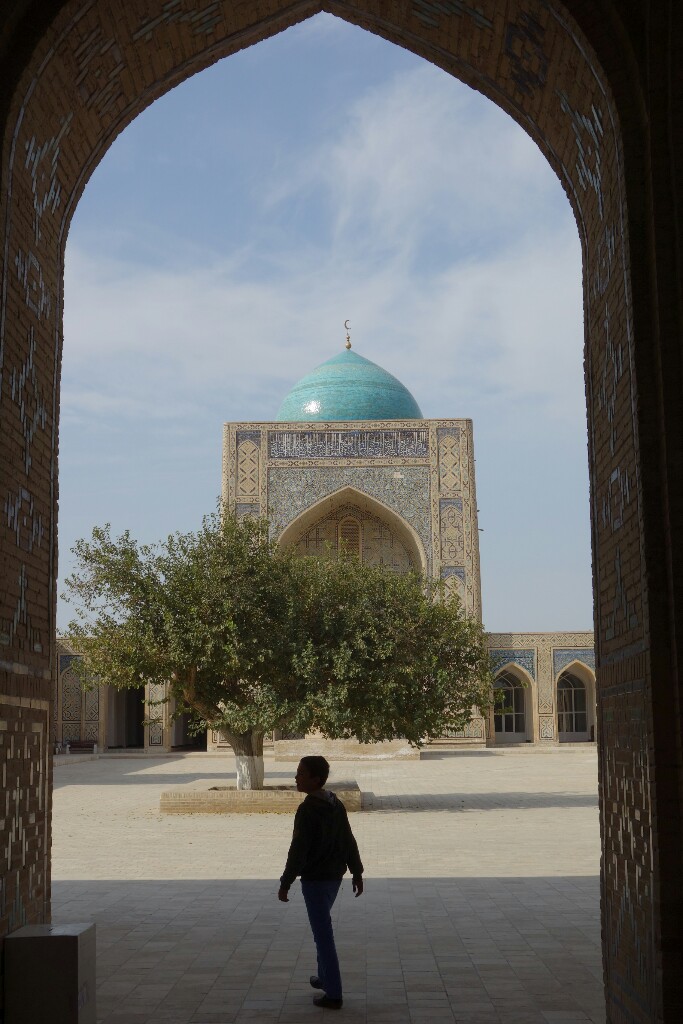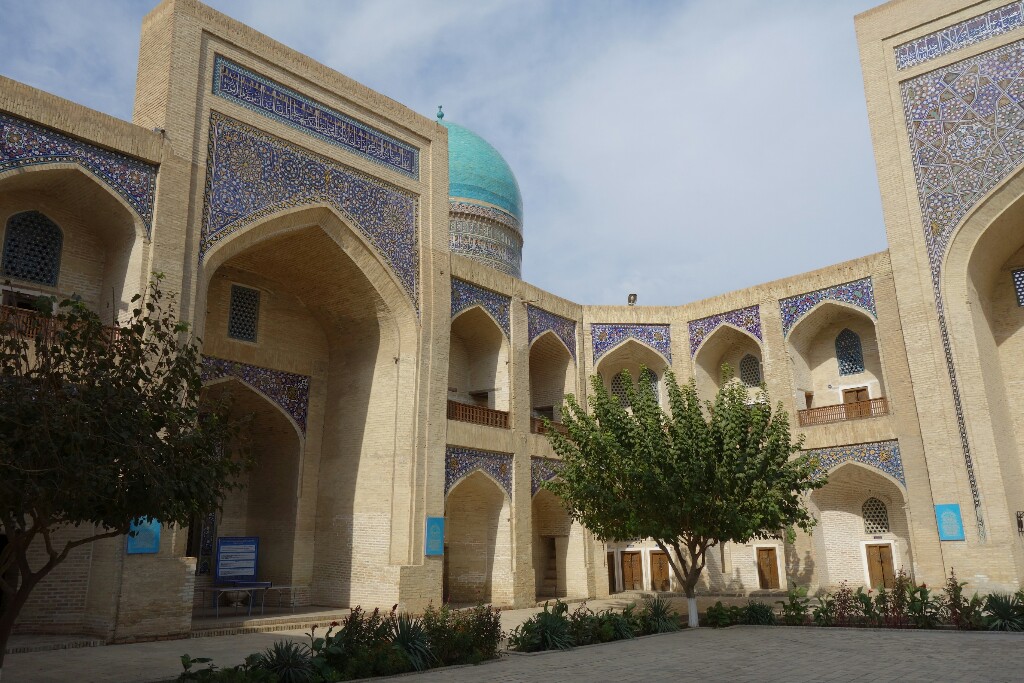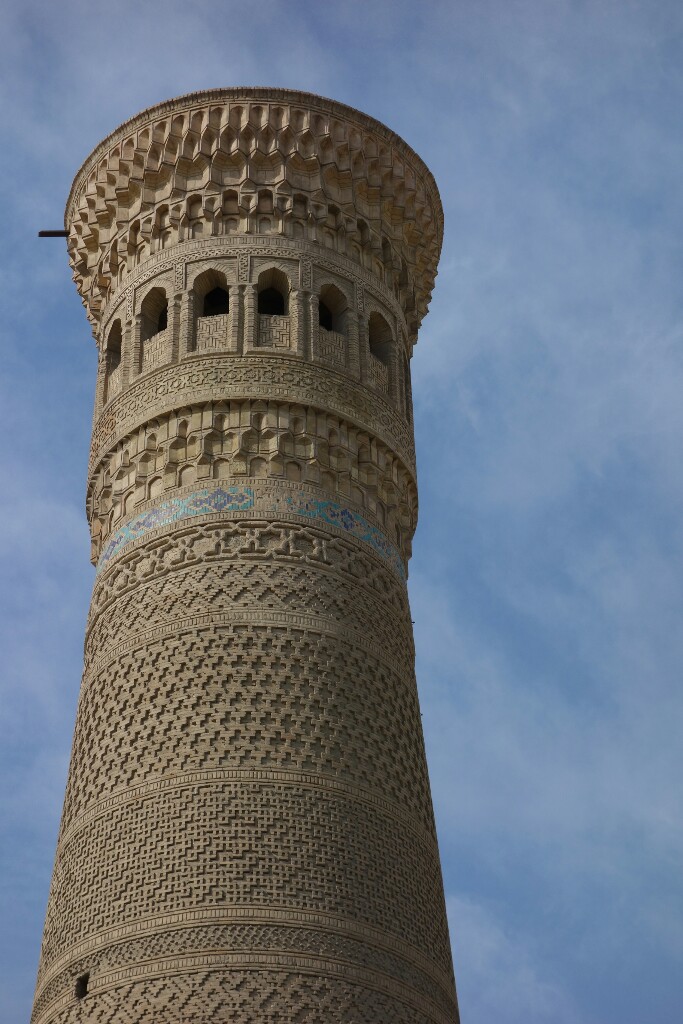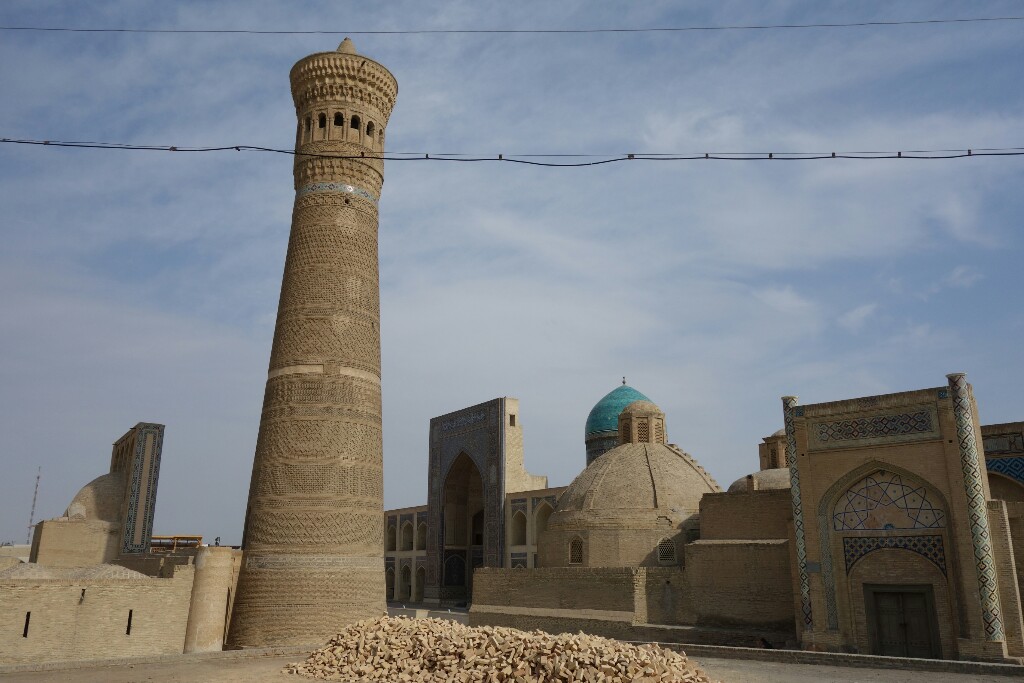 We meet two other cyclists at the ATM, they are French and cycle from Bishkek to Tehran and maybe Oman.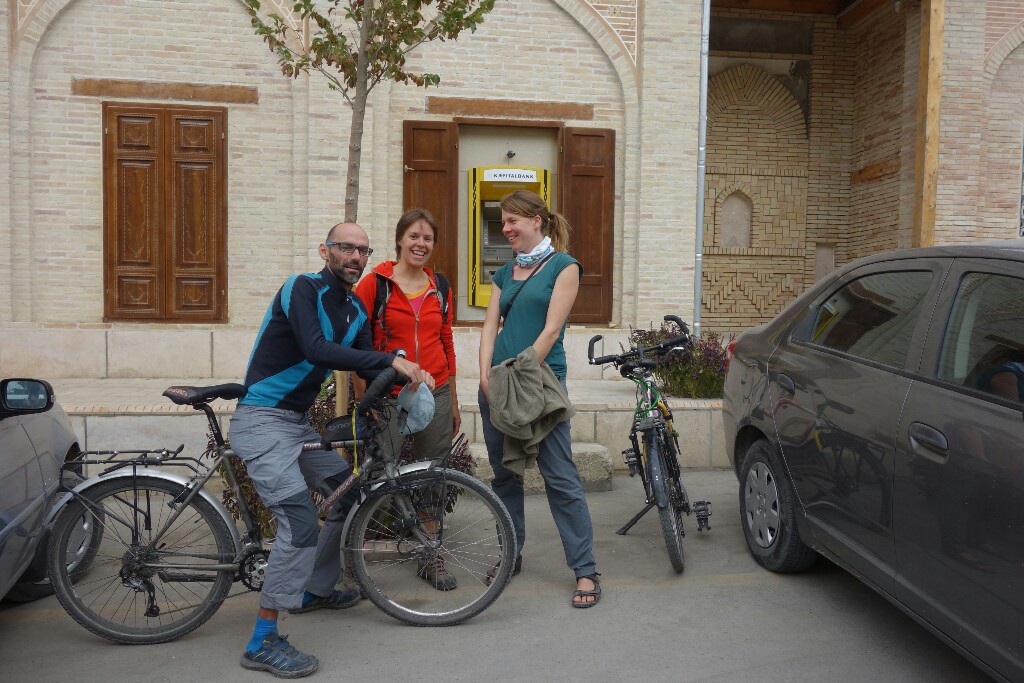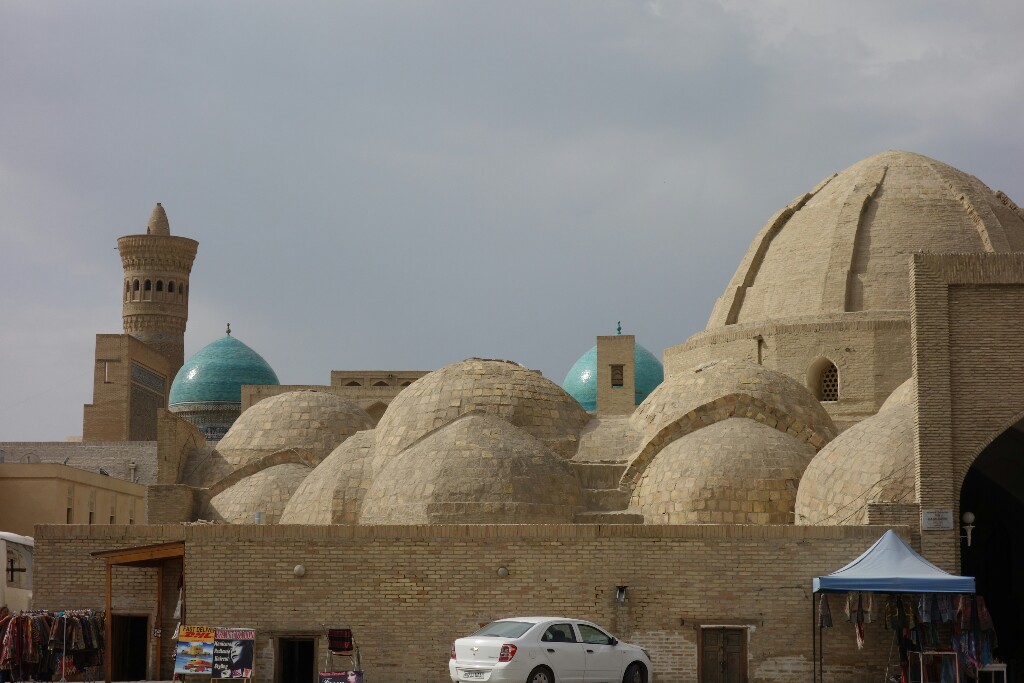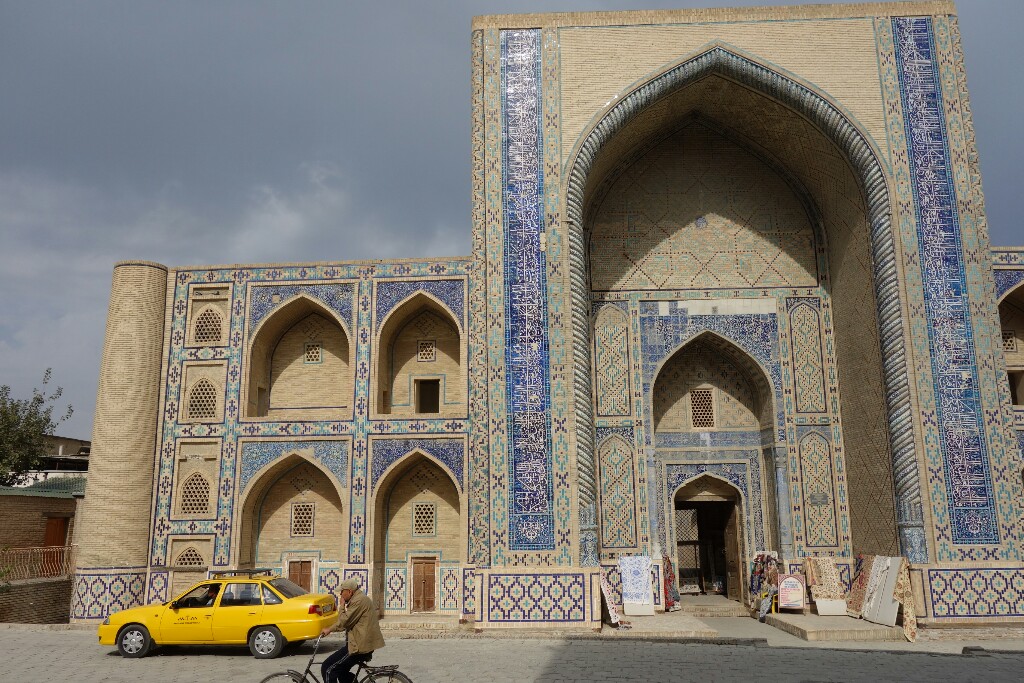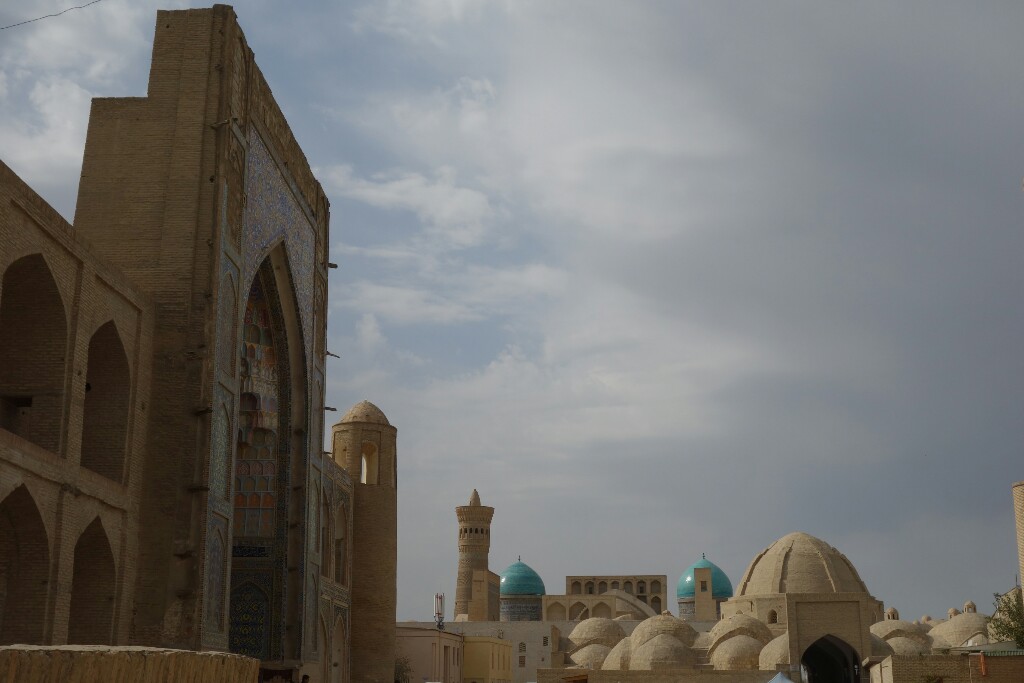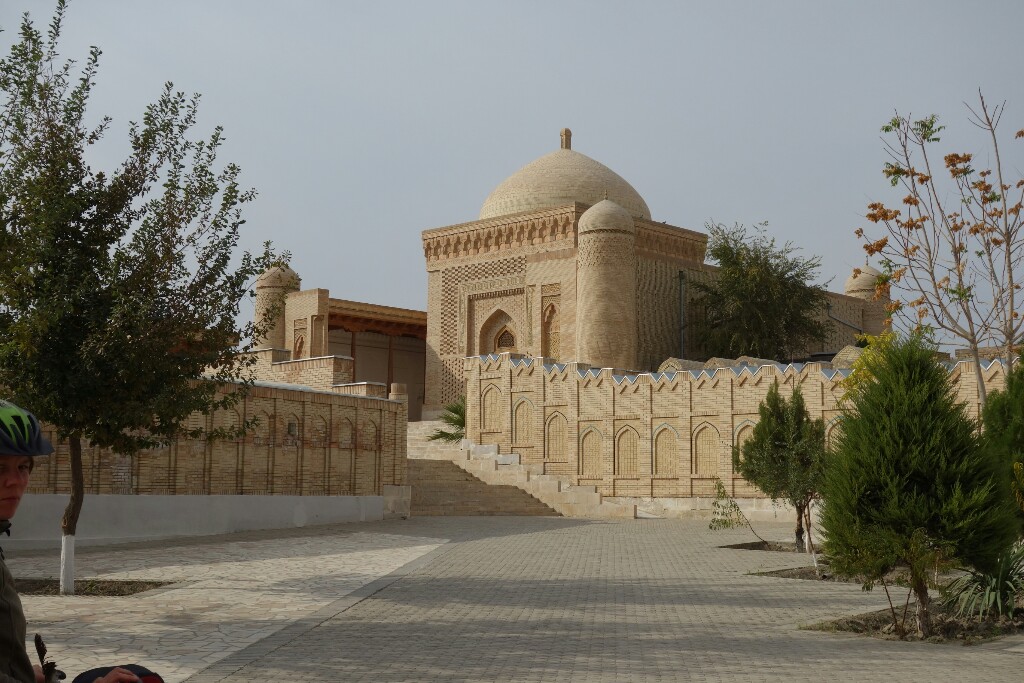 In the afternoon we pack our bikes and leave the city.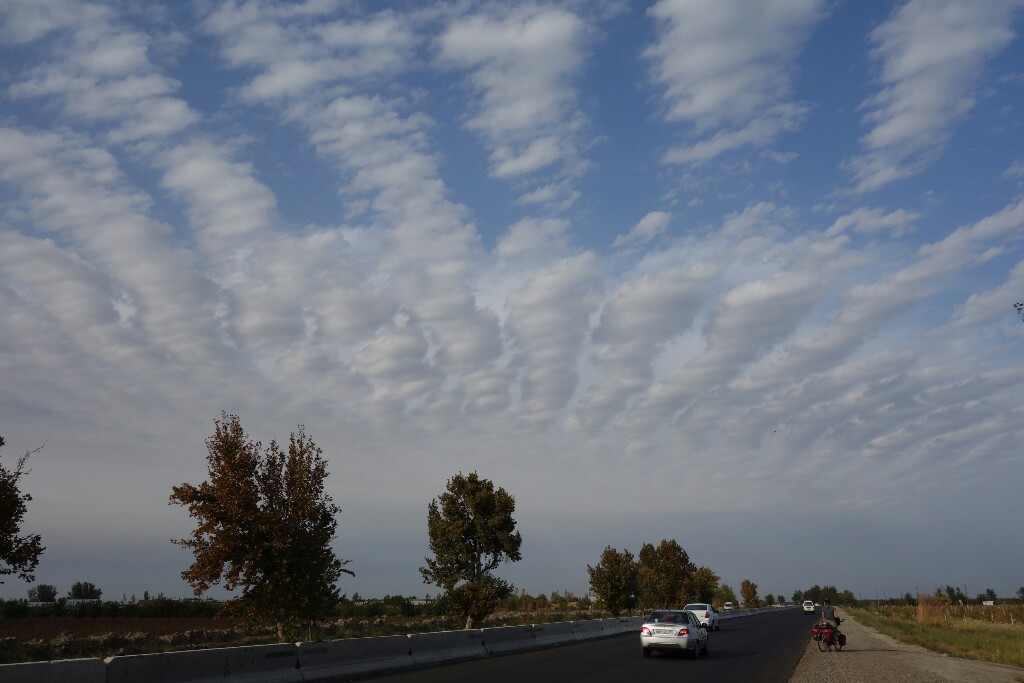 We don't get far. Uzbekistan is very difficult for wild camping, there are more or less only cotton fields. Uzbekistan is the world's largest cotton exporter. We ask a man, who whistled after us and end up with a nice family. The mother speaks German.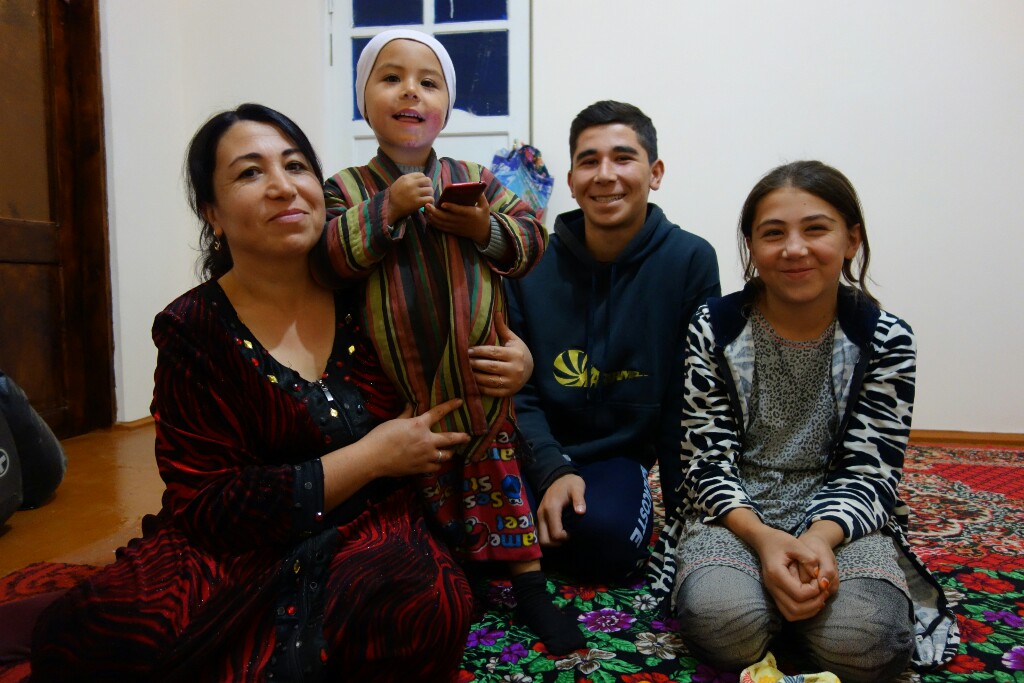 A lot of times we speak to people on the road. He has the same way for some kilometers, while cycling he opens his plastic bag and shows me his passport, ok why not.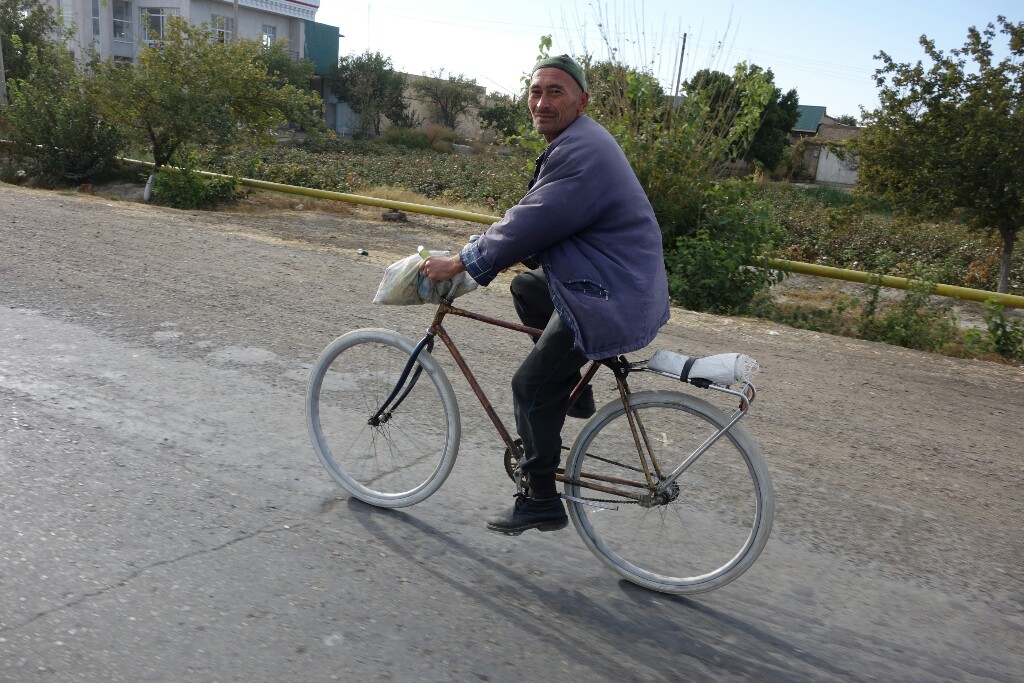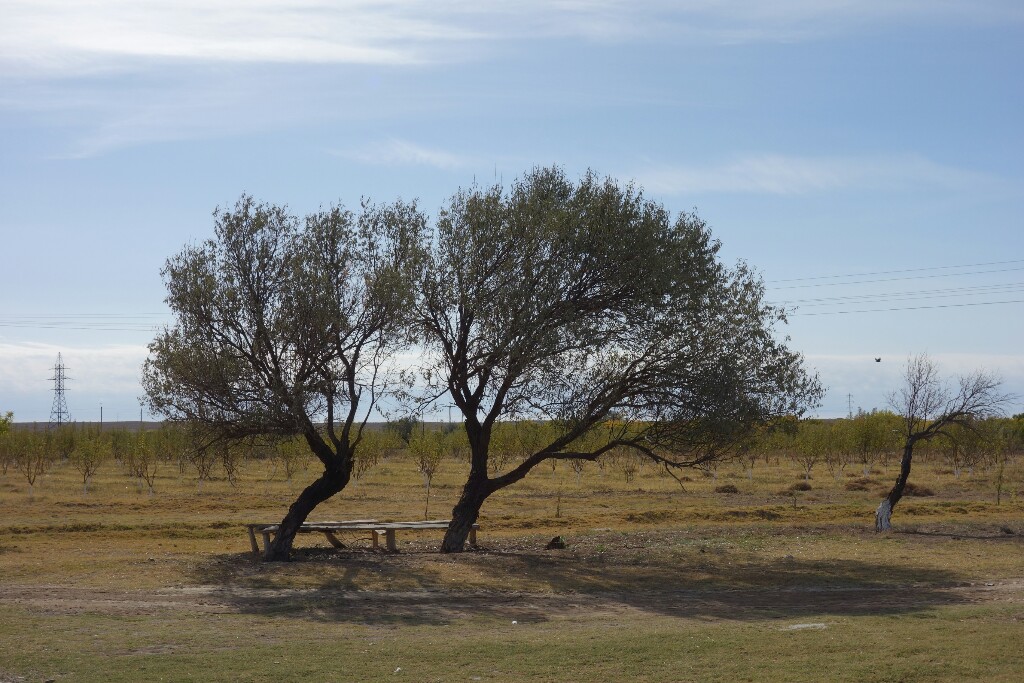 Melon break.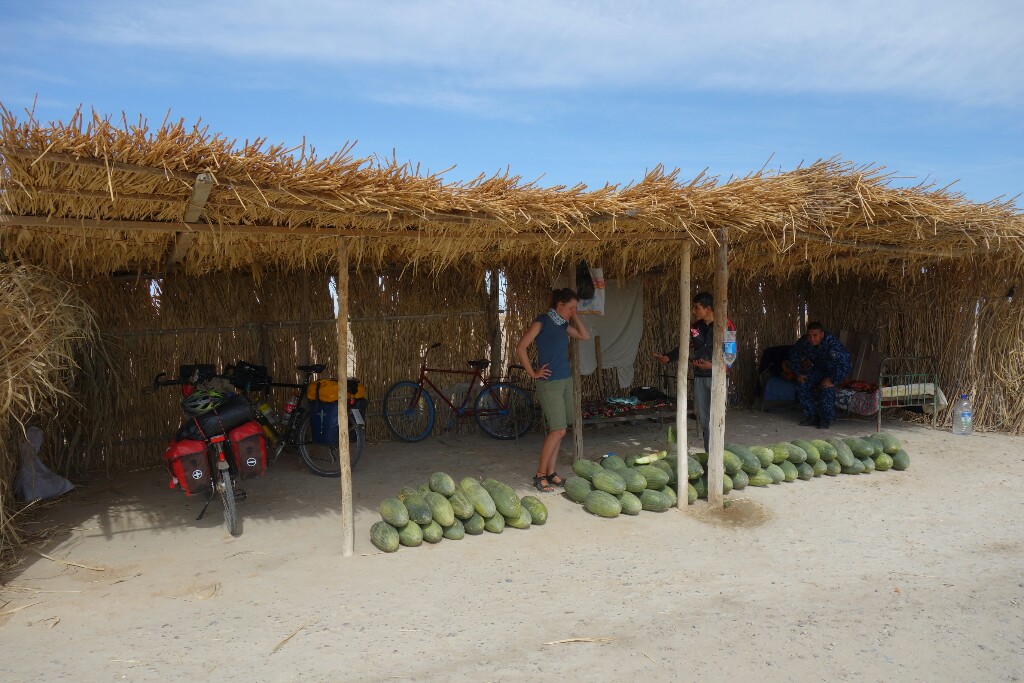 This is an old water reservoir near a destroyed caravanserai.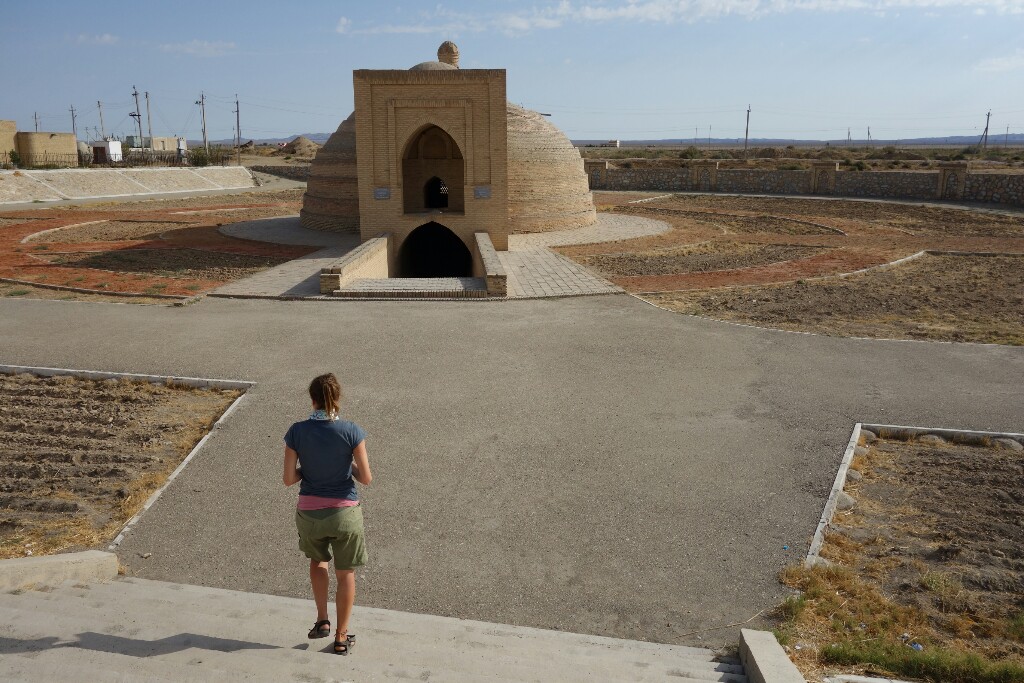 An older, beautiful and very friendly looking woman hosted us for one night.