Welcome to Armenia.
After the border we saw a lot of people selling peaches at the roadside. Some of them gave us peaches, so in the end we had about 20 peaches. At night we were camping between peachtree gardens.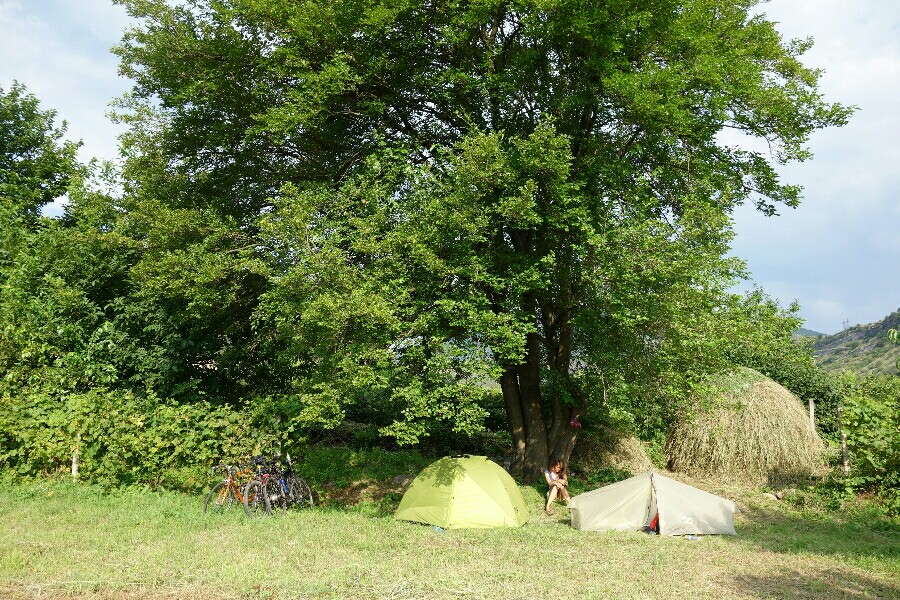 The next day we made a small extra way, 3 km uphill in midday heat, but it was worse it. We visited the Akhtala Monastery from the 10th century, the priest told us, it is the oldest one with frescos in Armenia.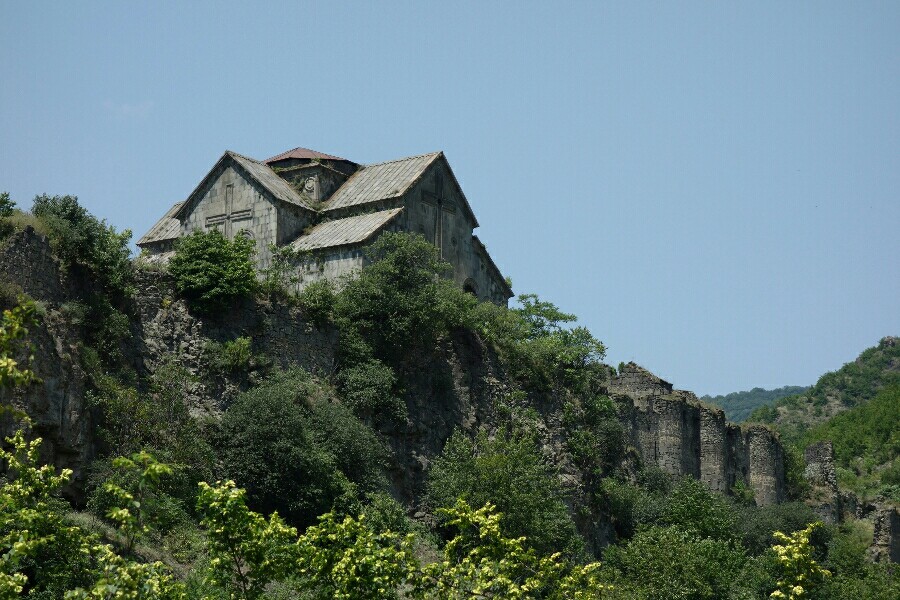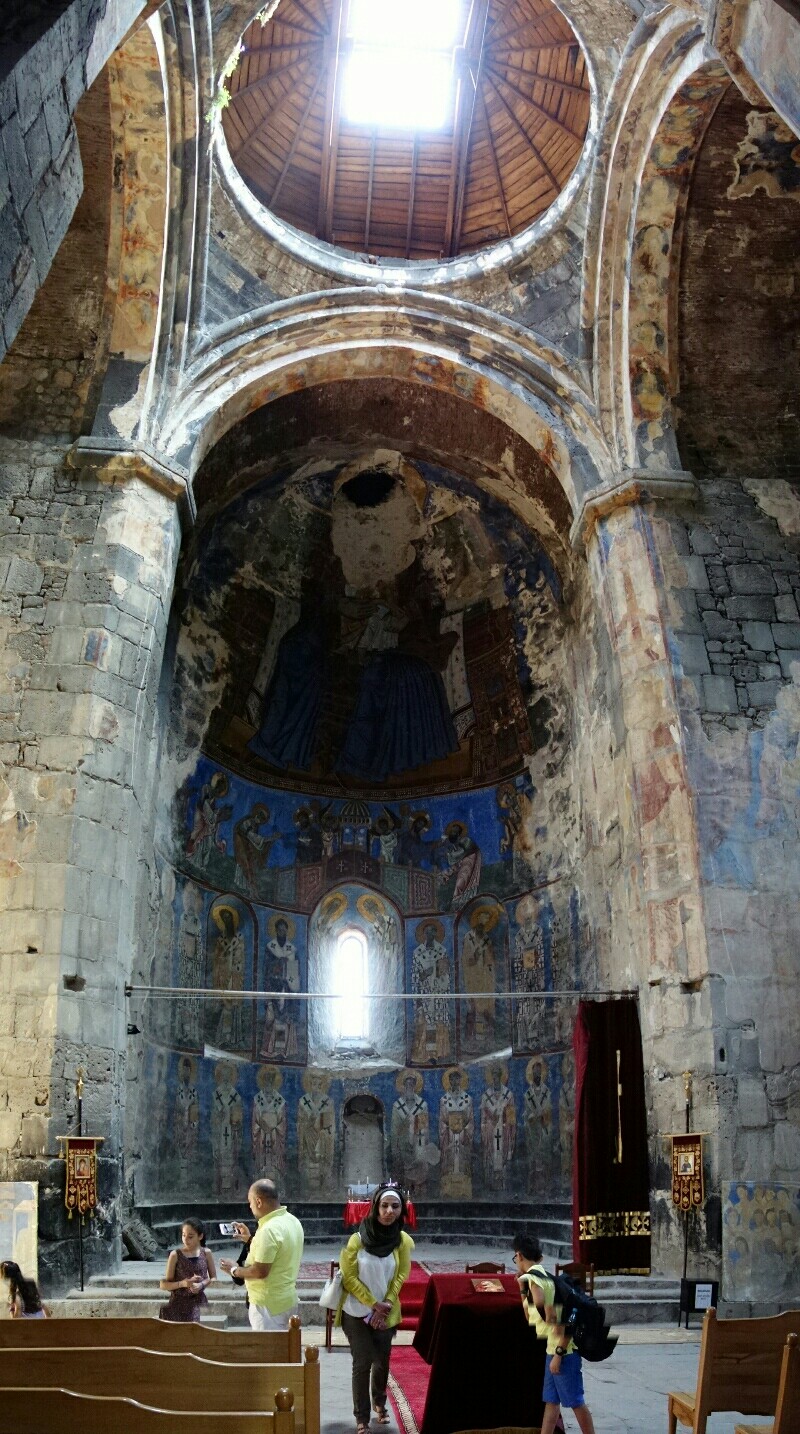 In Tumanjan we could campe on the soccer and basketball field.
In Alaverdi we had to take a break because of heavy rain.
We see a lot of busses with gas bottles on the roof.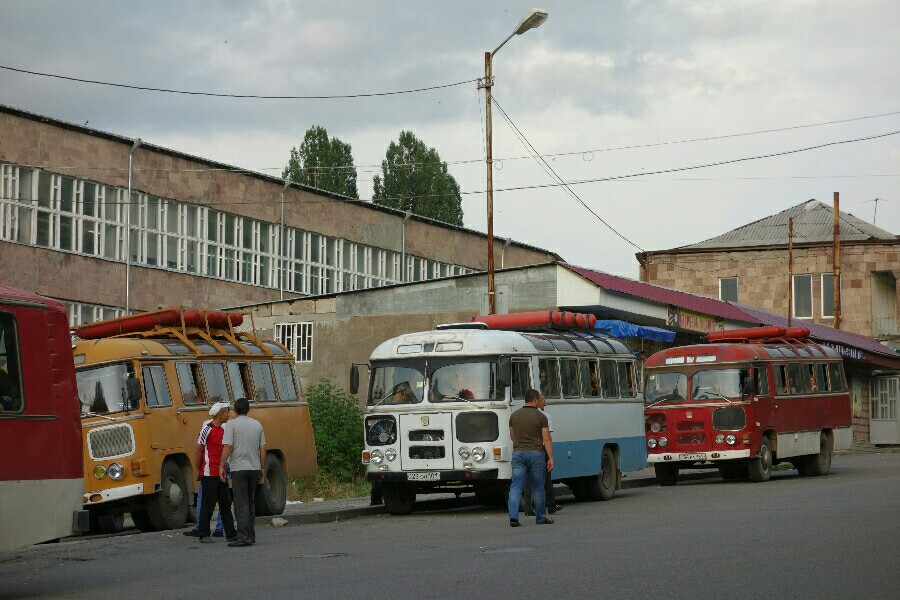 Catching the sunset.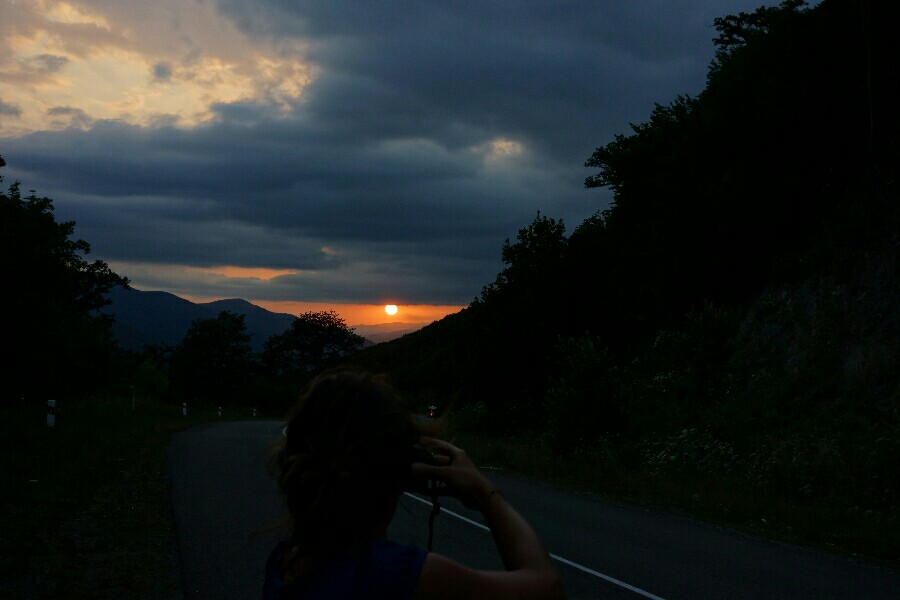 This evening/night was the worst of our journey so far. Actually we had found a nice meadow for our tents, but when we started to built up the tents one man came and invited us to his house. First we thought no, but then he said rain will come and the sky didn't look friendly at all. So we said yes to our first invitation in Armenia. Pushing our bicycles steep uphill we followed him to his house. He was a poor cow farmer, who lives with his wife and with his son in a humble house. We had food on our own, but we weren't allowed to eat it. They served us their homemade food.
Johanna and me tasted from the butter, Karin didn't. That was our failure. The night was horrible, we had pain, couldn't sleep and had to throw up several times. 🙁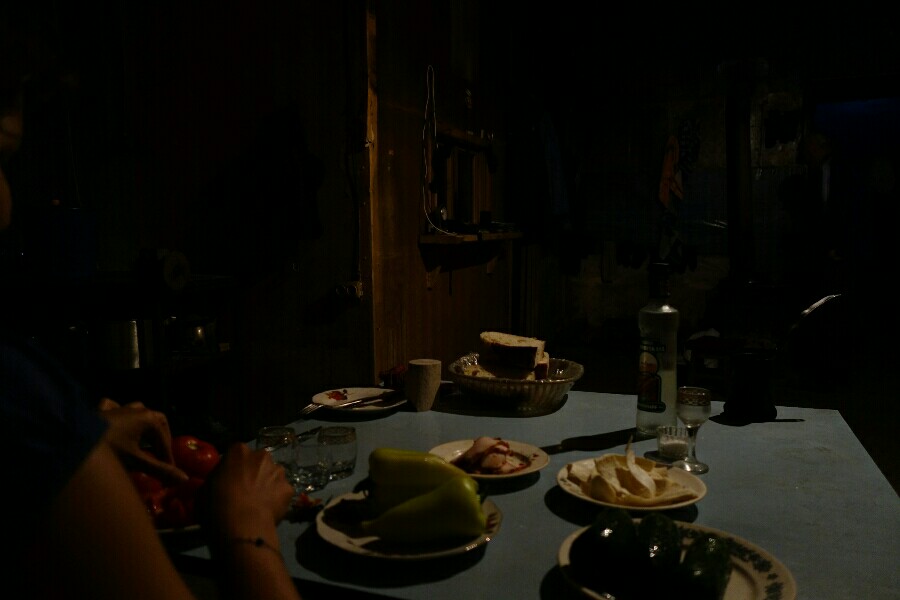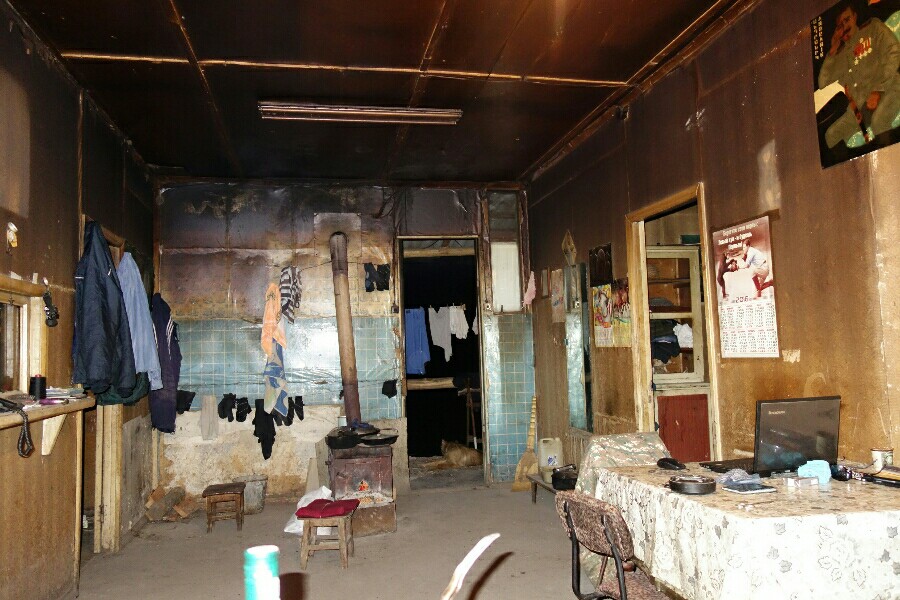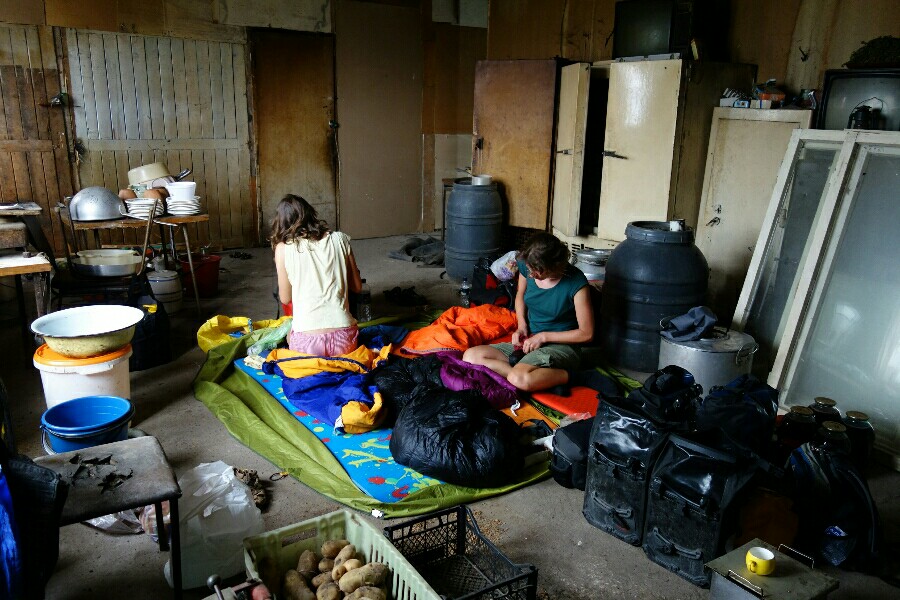 A very nice and useful memorial.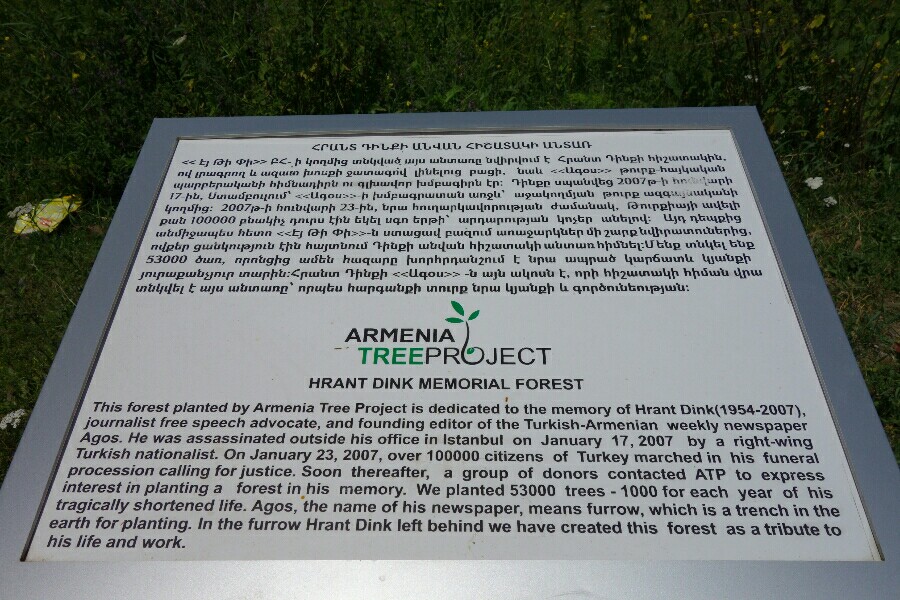 On the road up to the Sevan pass you find springs and corn seller everywhere. It's very tasty.
Via the the old road it's possible to avoid the tunnel, which is perfect for cyclists. It was just a 200m extra climbing without traffic and additionally a really nice road and landscape.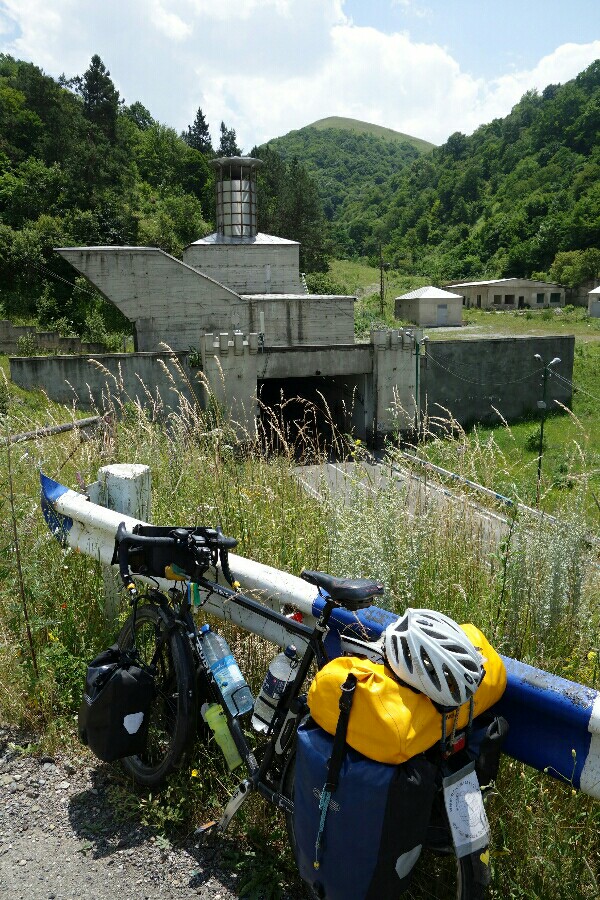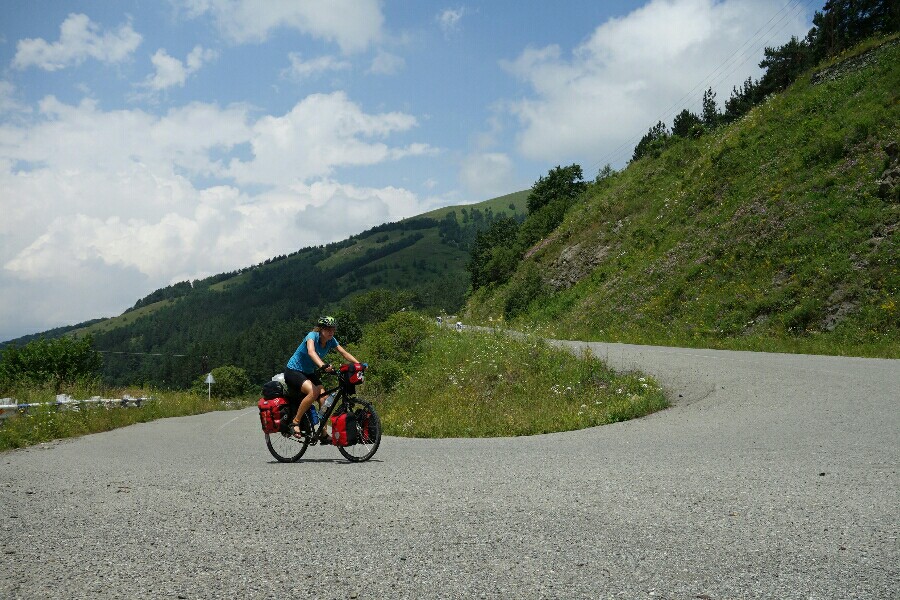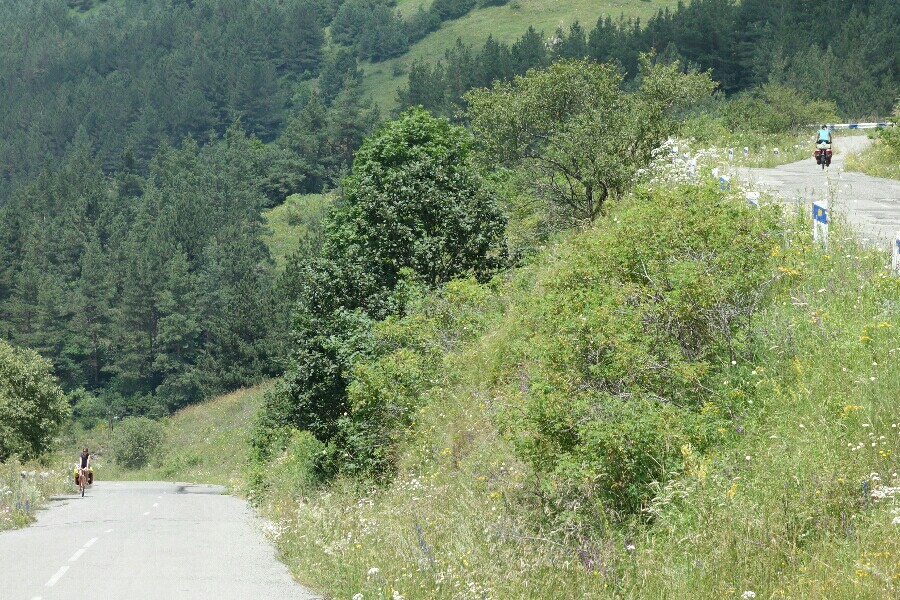 On top of Sevan Pass (2114m) with the view to Lake Sevan.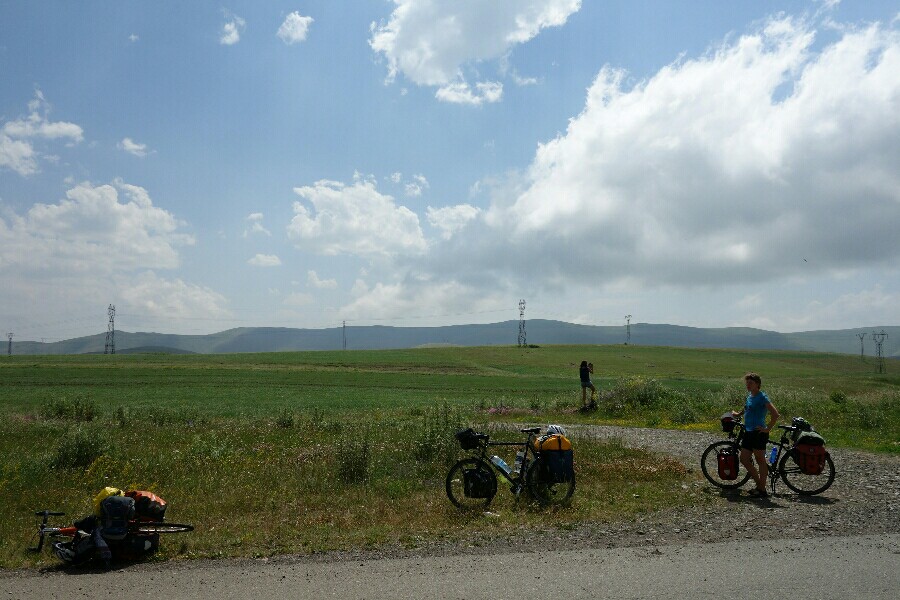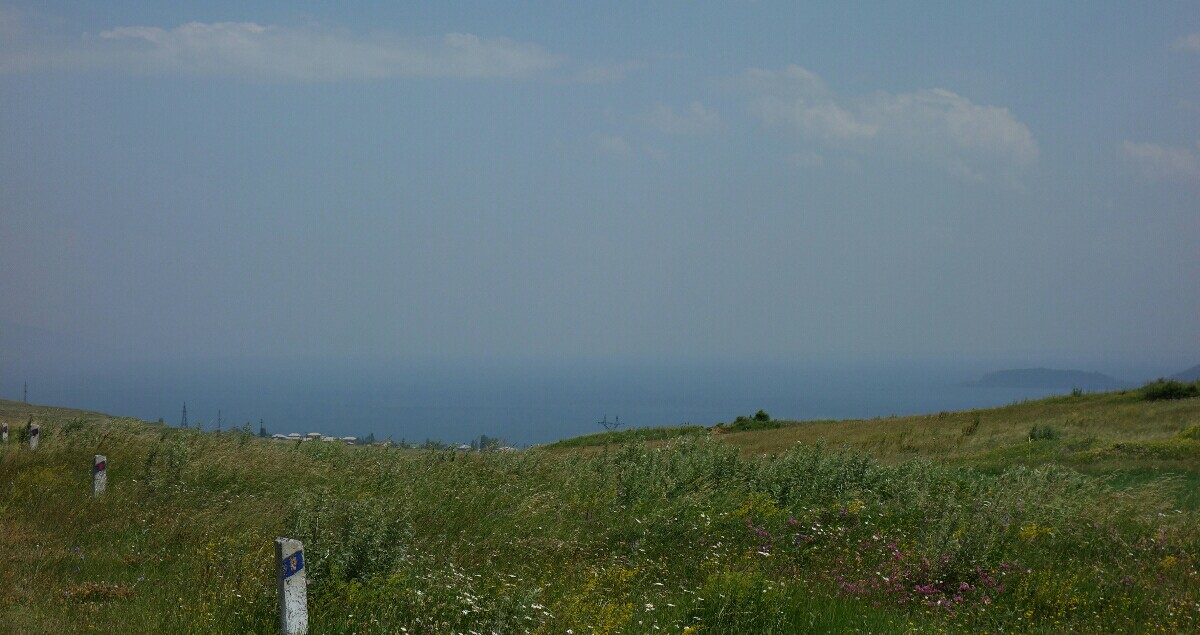 Lake Sevan is 1900 m above sealevel and on of the biggest high mountain lakes of the world. But today the wind didn't invite us for swimming.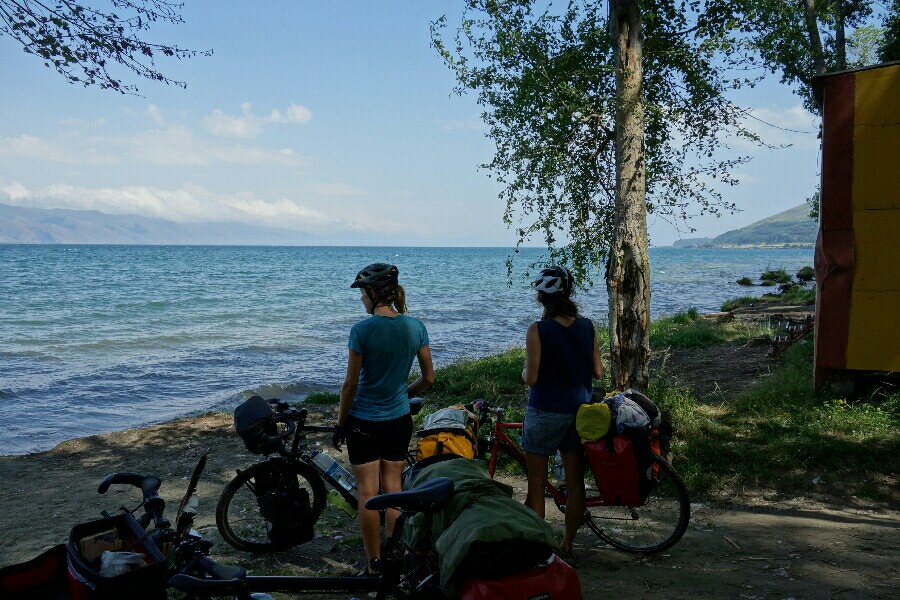 Rusty old caterpillar to sell.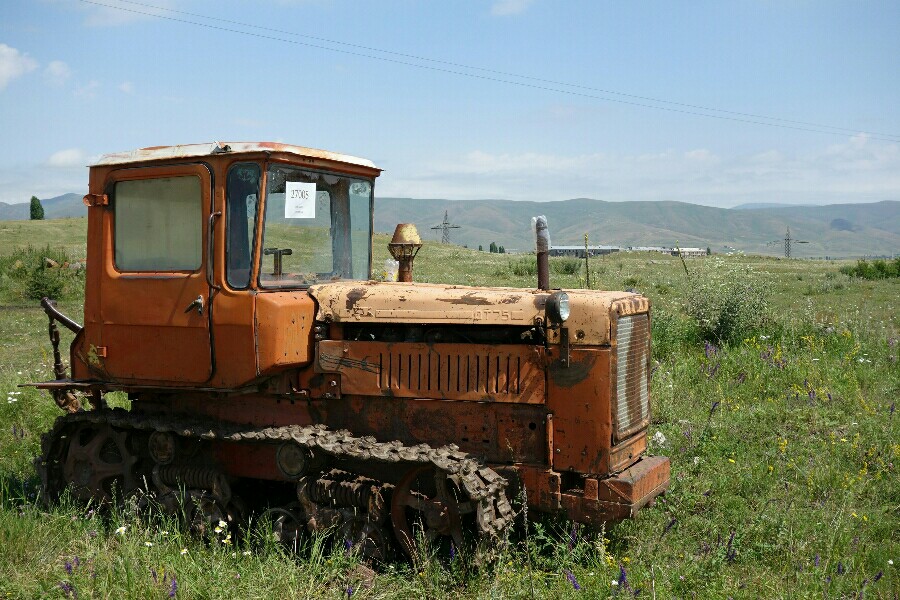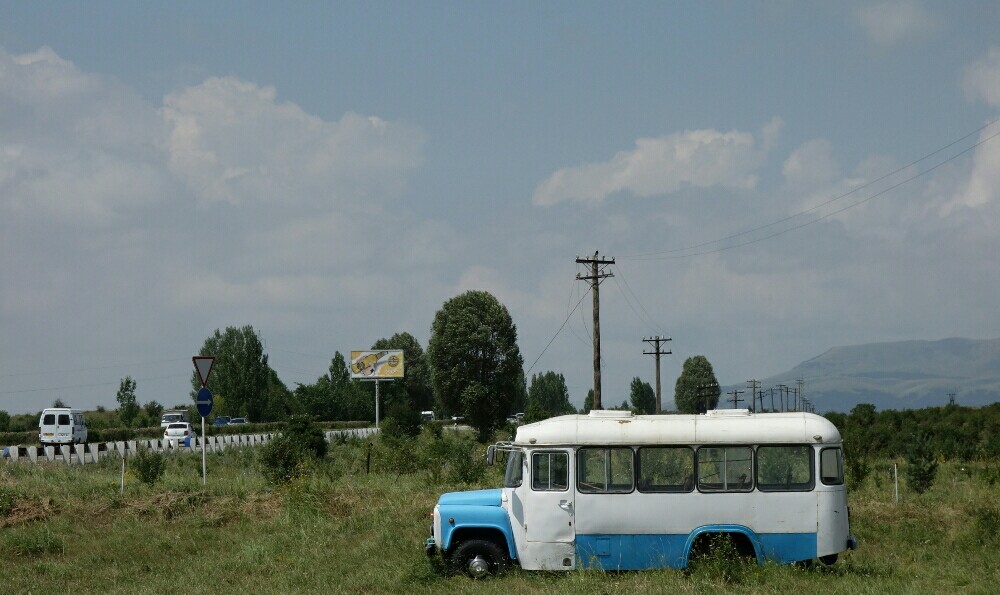 From Sevan to Yerevan we took the easiest road, the M4, again a highway, we felt like in Turkey at the Black Sea after Sinop. But the traffic was fine and we had a extra sidelane.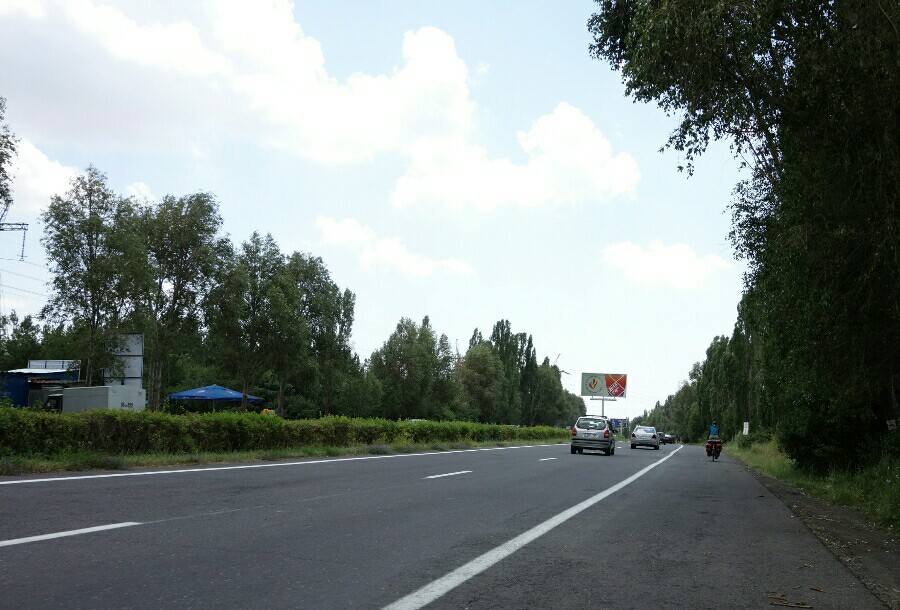 Ja auch in Yerevan gibt's den DAV! 😉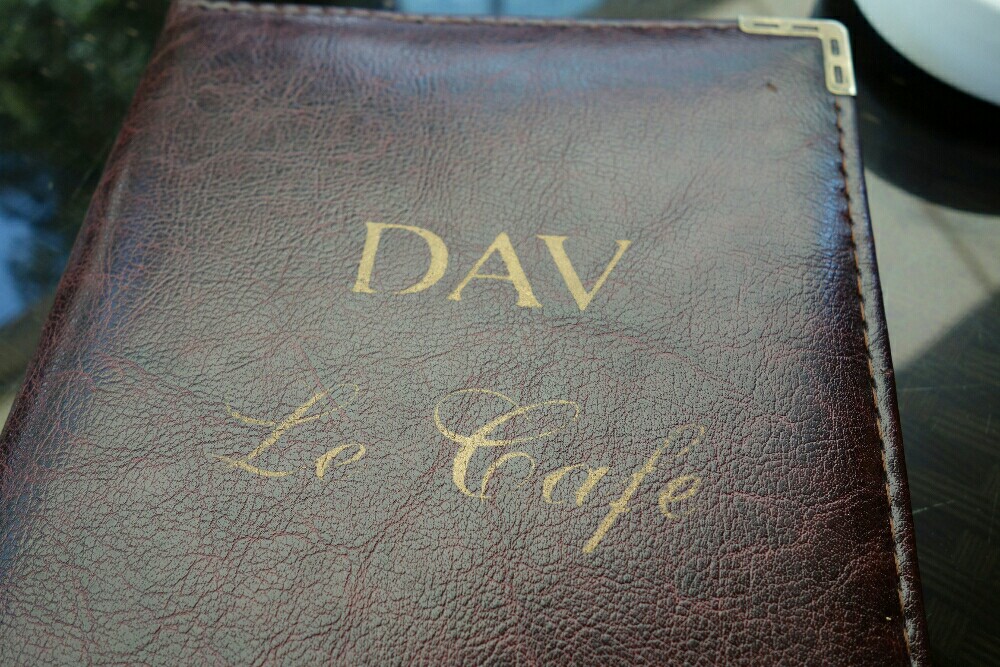 After two short but nice weeks my sister Karin left us again, and went back home to Porto. ?