One two three. Somewhere between Akhalkalaki and Ninotsminda. The heavy headwind and the bad road were exhausting for us.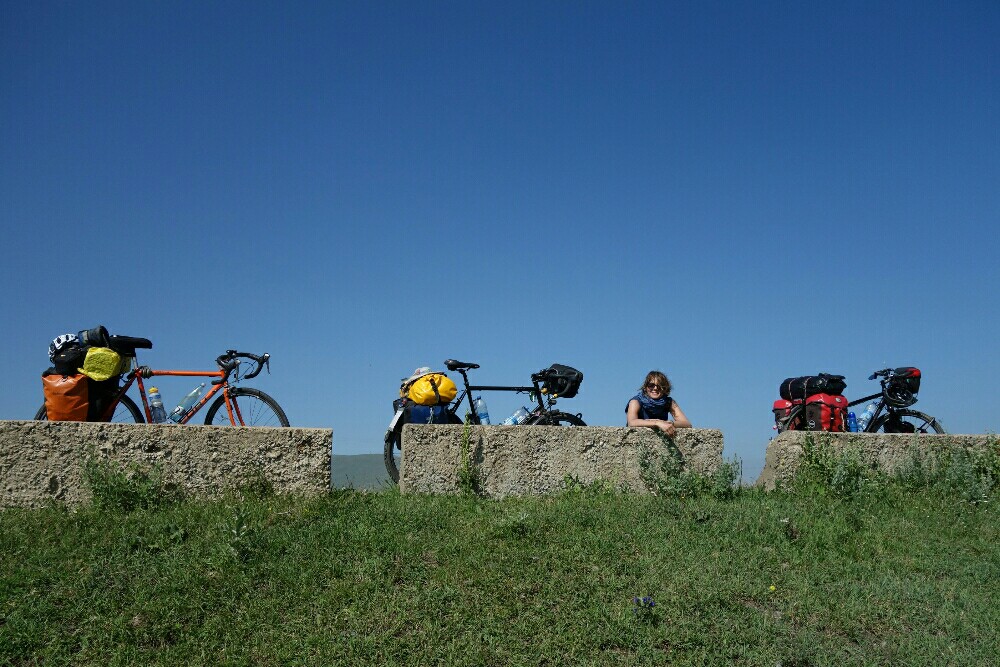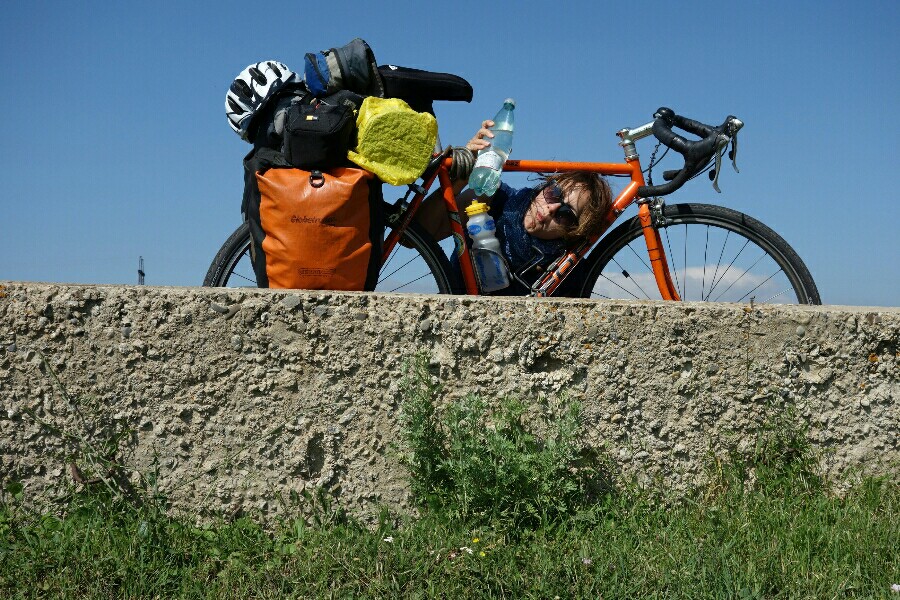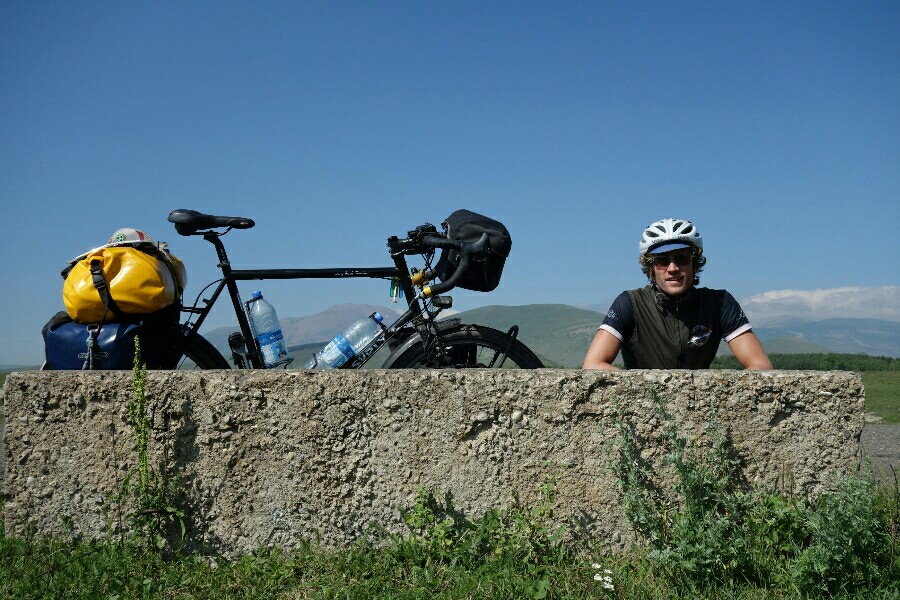 After Ninotsminda the road was better, but it got cold suddenly and the wind was still really strong. We found this little church, which was our shelter for the night.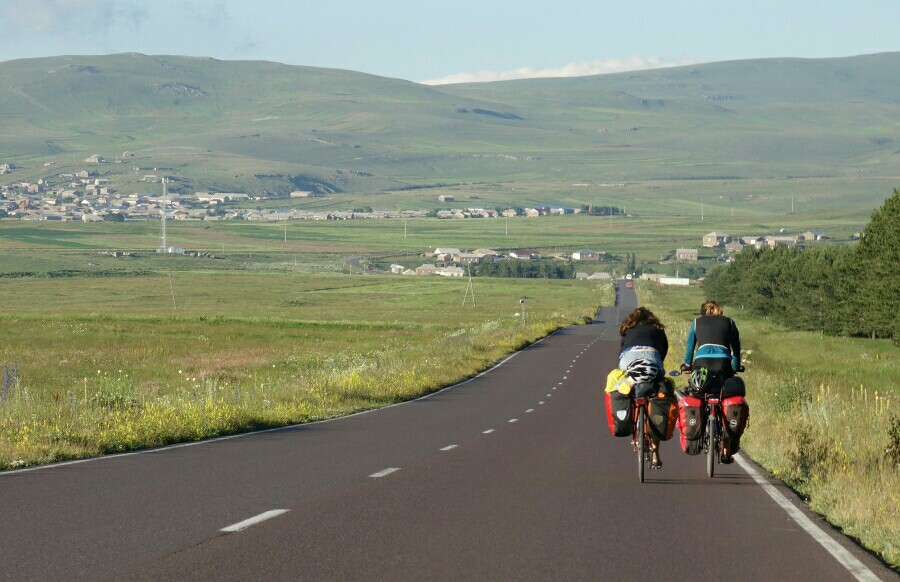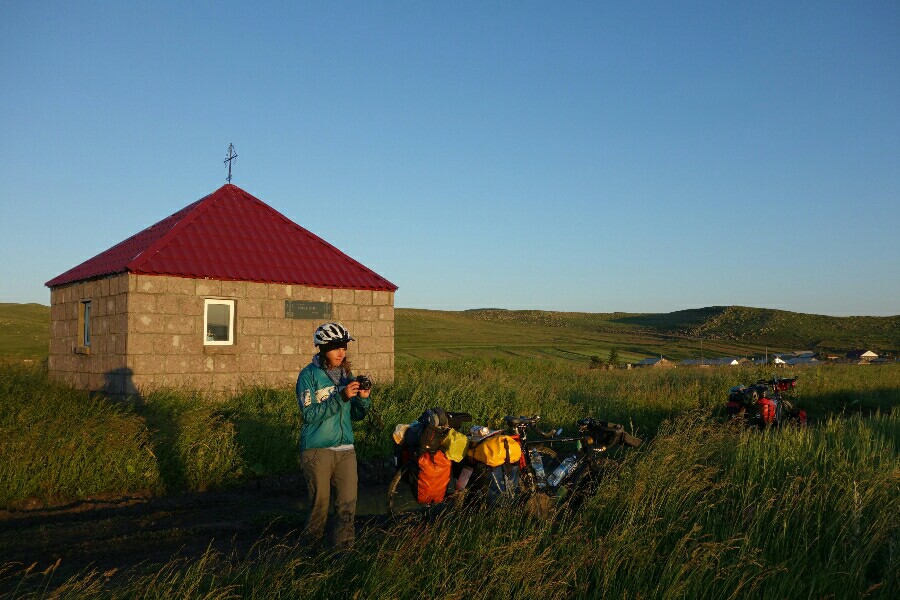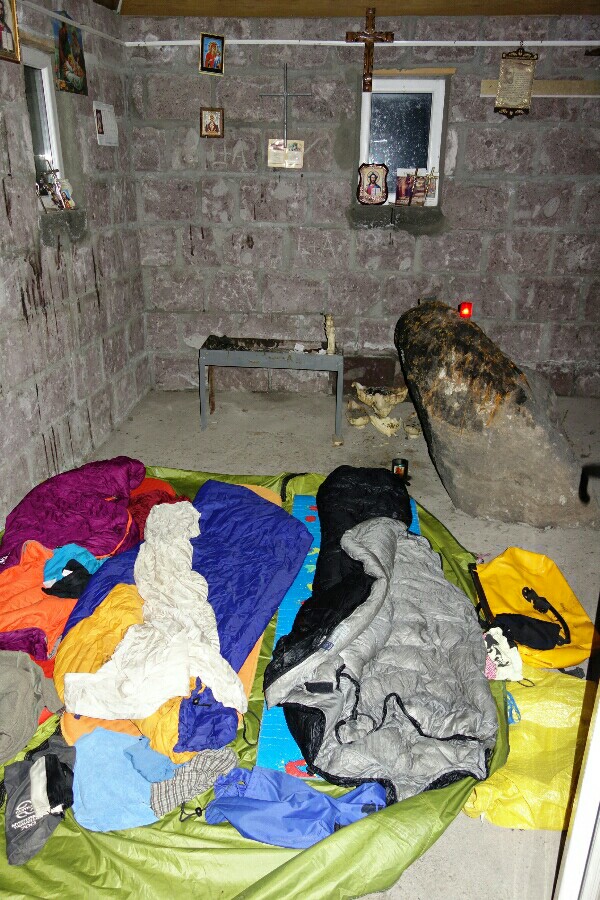 Eventually we saw a shepherd again.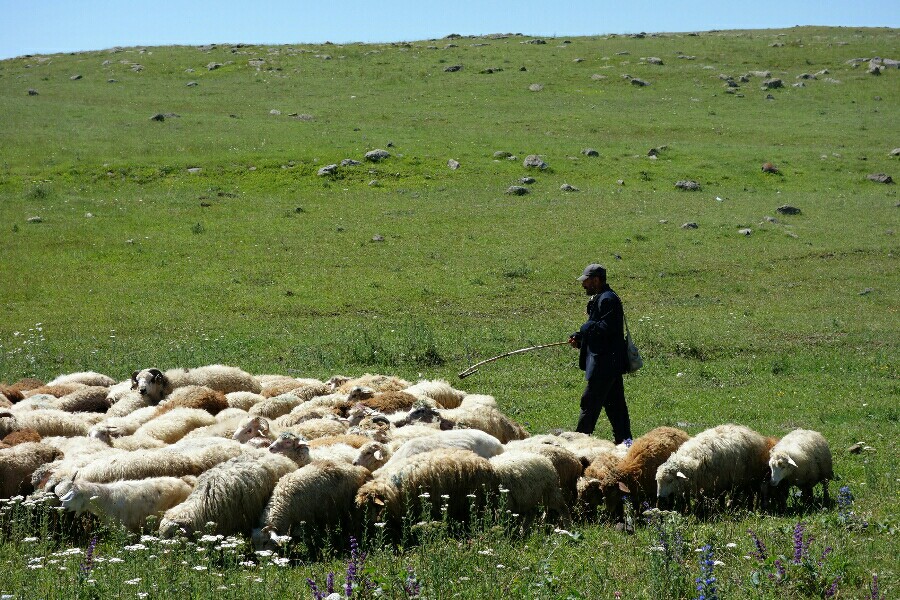 The first lake on our road to Tbilisi.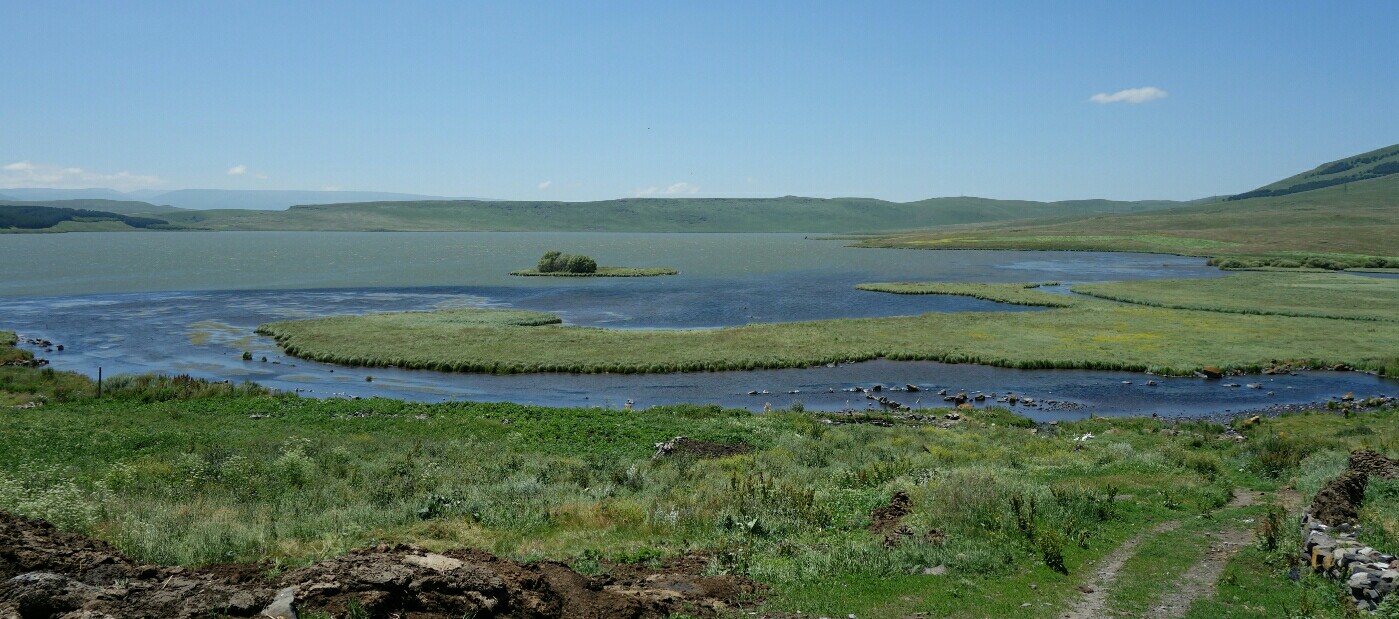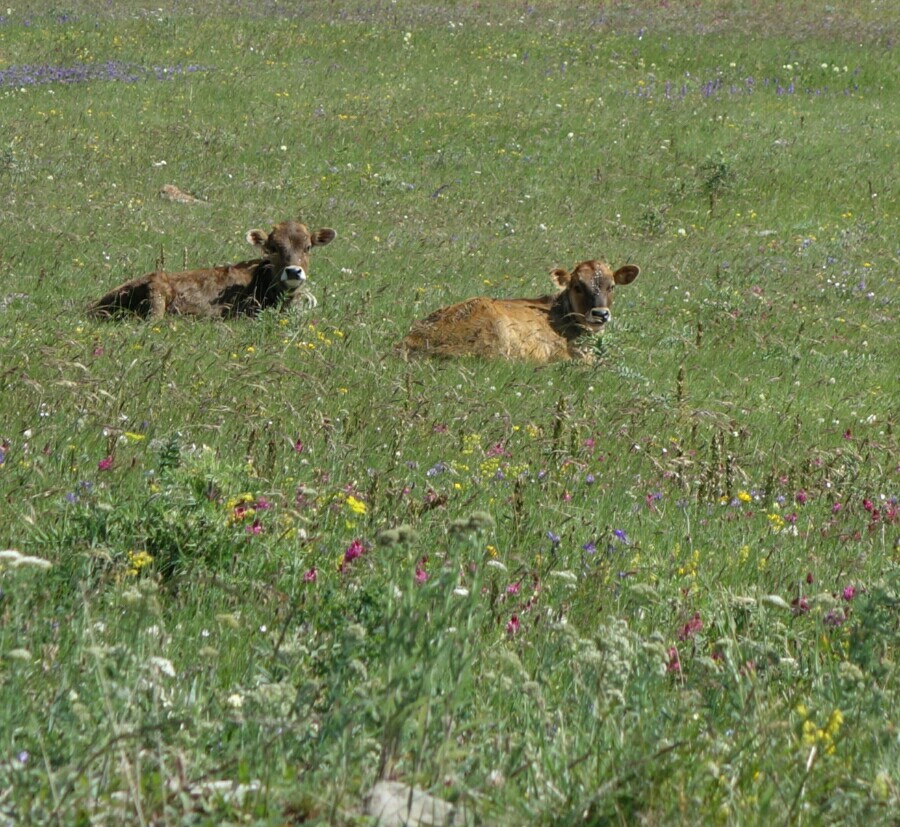 At lunch near Paravani Lake we met two Italian cyclists. Sergio cycles with a drone on his back and makes some cool movies. Sergio Borroni on YouTube.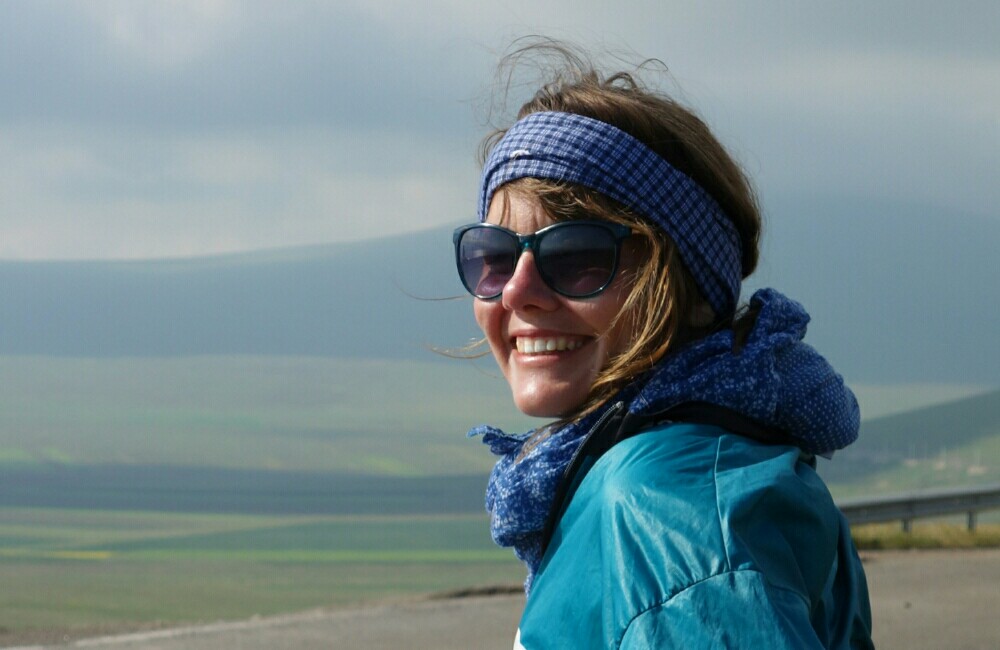 Glad and lucky on the top, almost 2200m above sea level.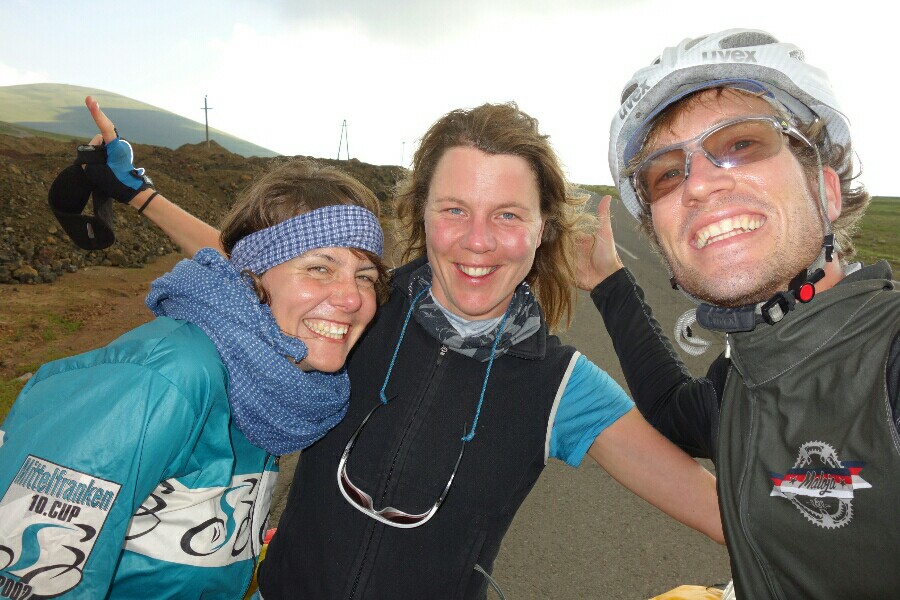 Very nice children, Johanna shows the picture, which she took of them.
Cows on their way home.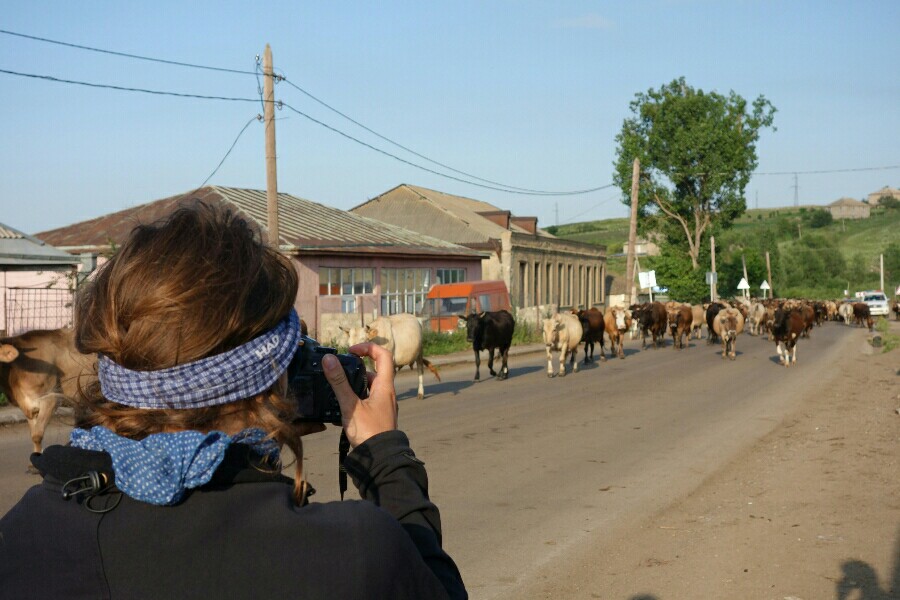 We had a beautiful camp at Tsalka Lake.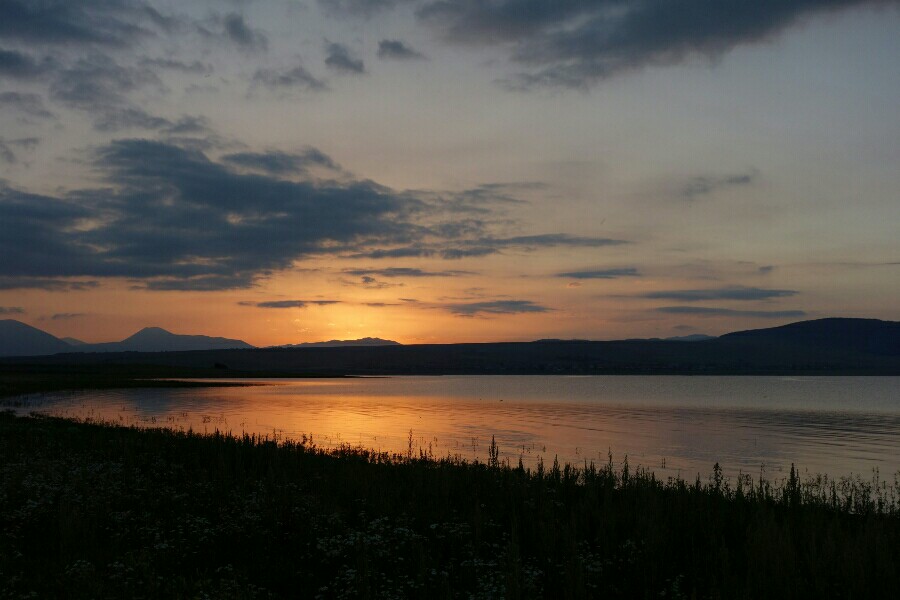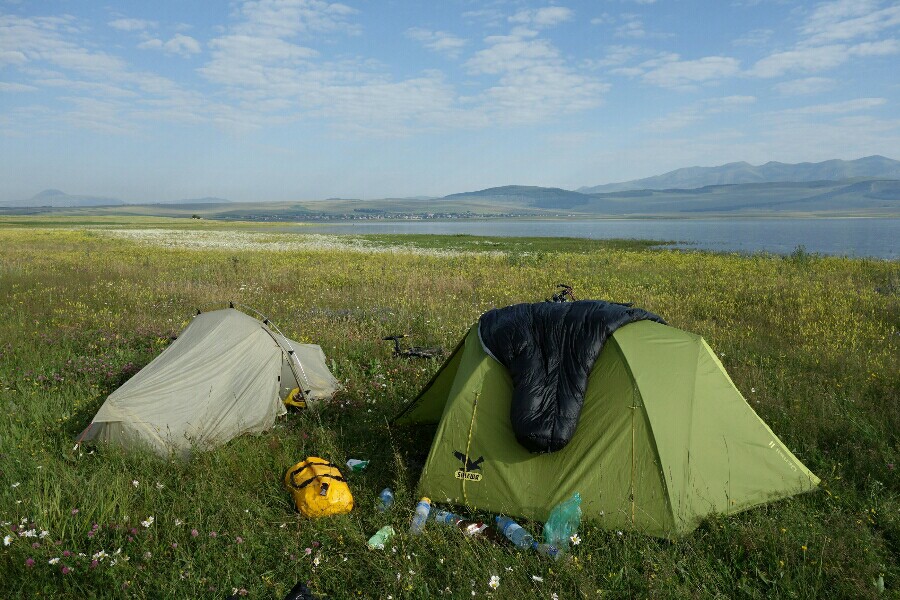 The next day in Tsalka one very friendly guy invited us to have ice coffee.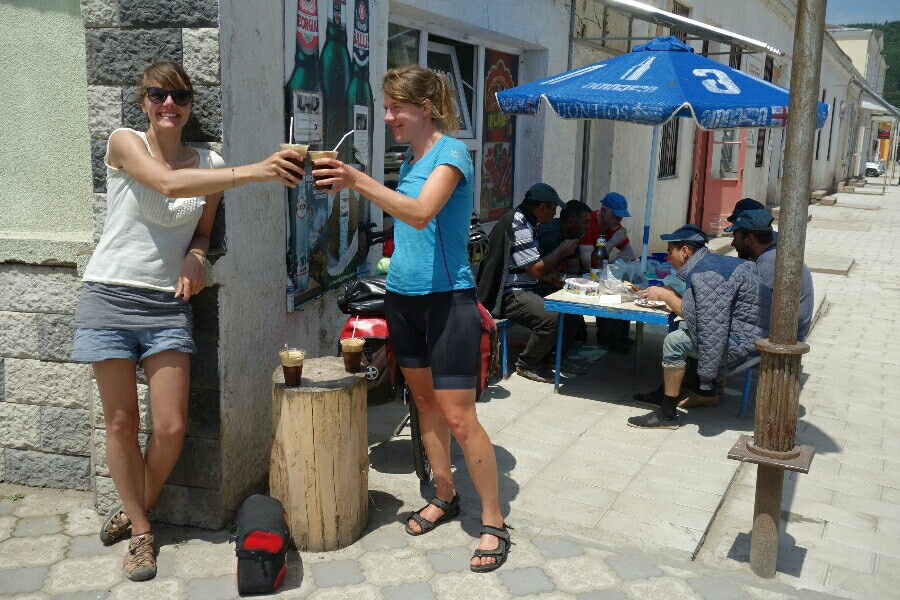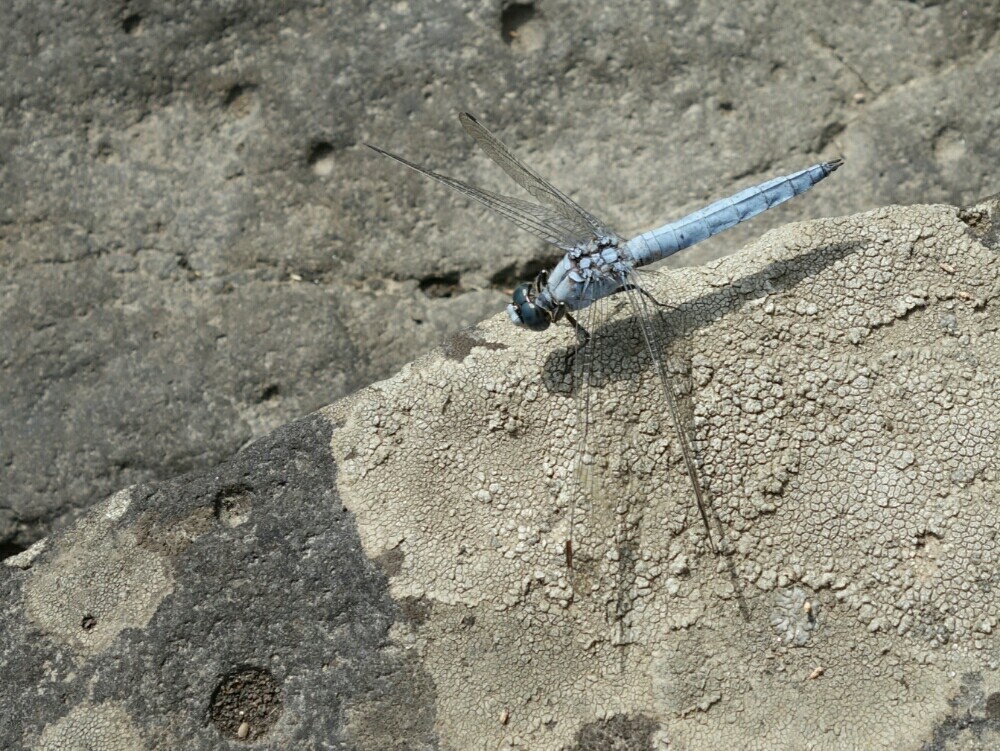 Two young cute friends.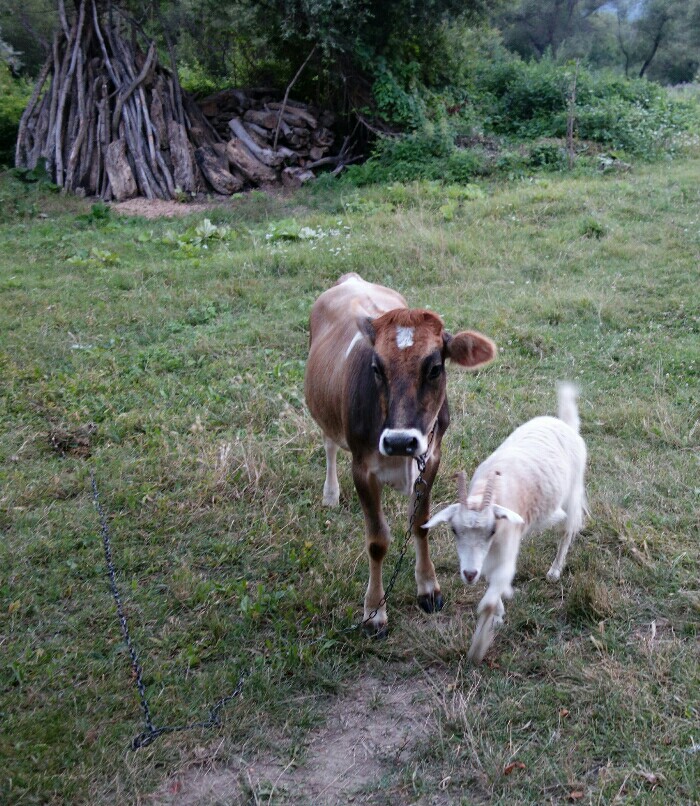 Good morning bath in a cold river to wake up.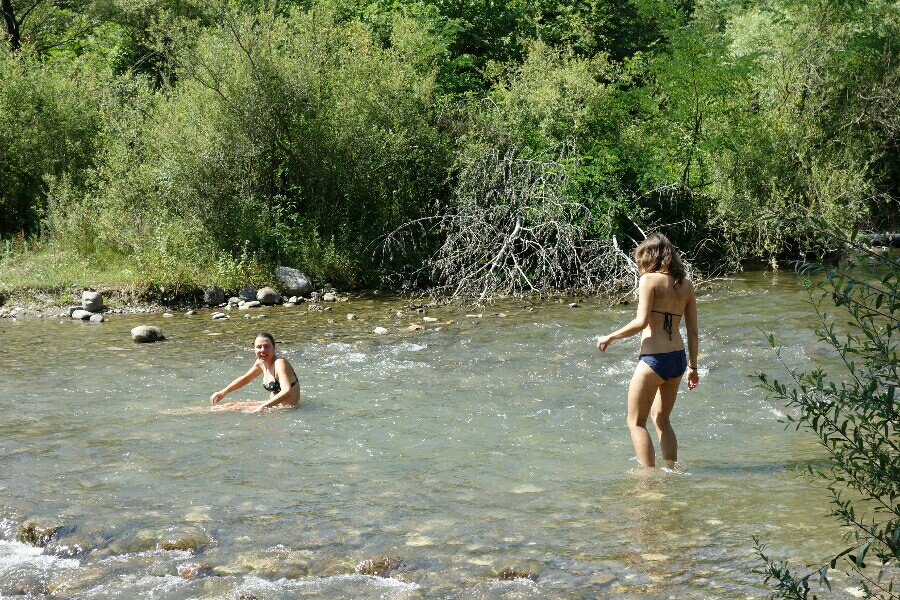 We found a mulberry tree again.
There are a lot of very nice fruit and vegetable roadside vendors.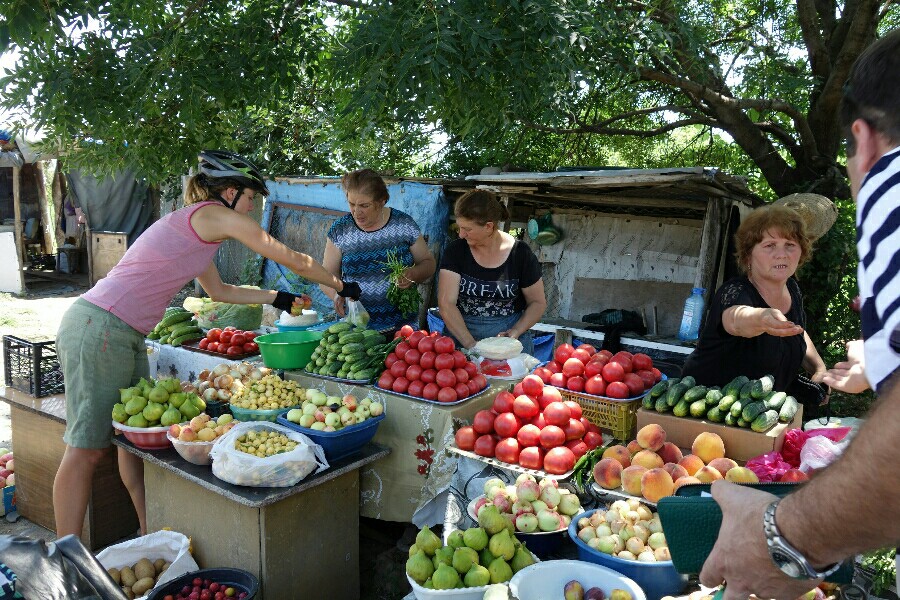 In Koda we reached the main road, which leads to Tbilisi. After a few kilometers we gave up. We didn't want to die. The traffic was horrible. The road is small, the cars race and overtake in both directions at the same time. There is no space, tolerance and regard for a cyclist.
So we were looking for an alternative way. We took a off-road way to Kumisi Lake, where we expected a village and maybe a train station.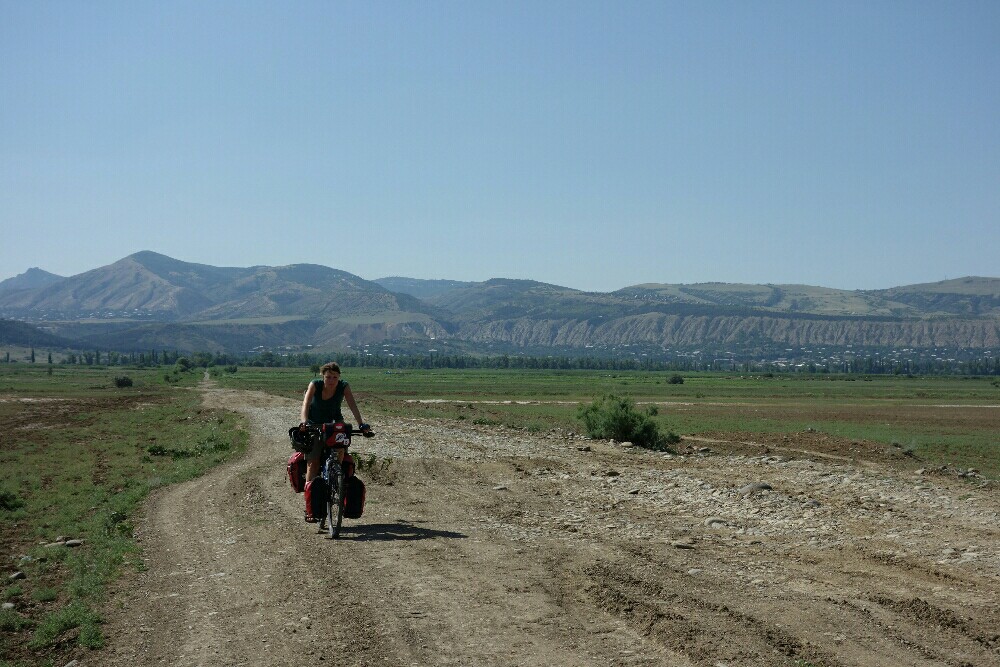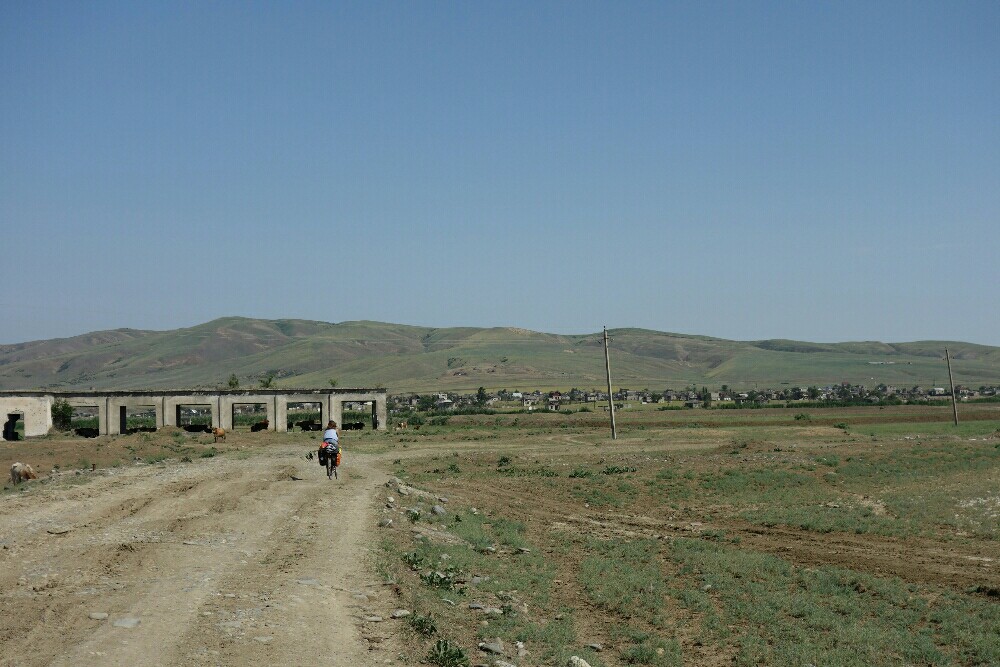 It was extremely hot, 36 degrees. But when we arrived at the lake, there was nothing, it was a burned down ghost town and pieces of broken glass on every road. And no train.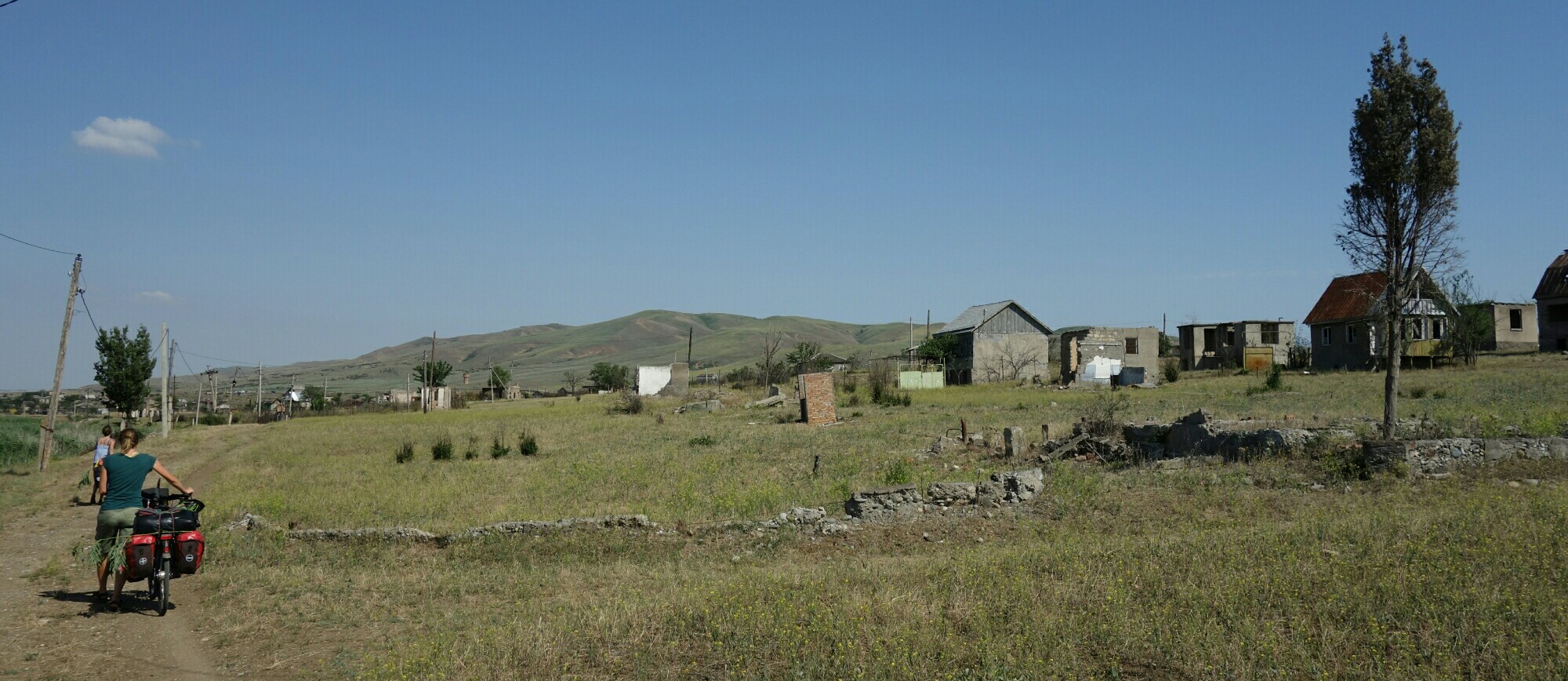 When we arrived on the other main road, that one from Azerbaijan, the traffic was a bit better and luckily about 10 km before Tbilisi center a highway with three lanes and a sidewalk began. Our rescue.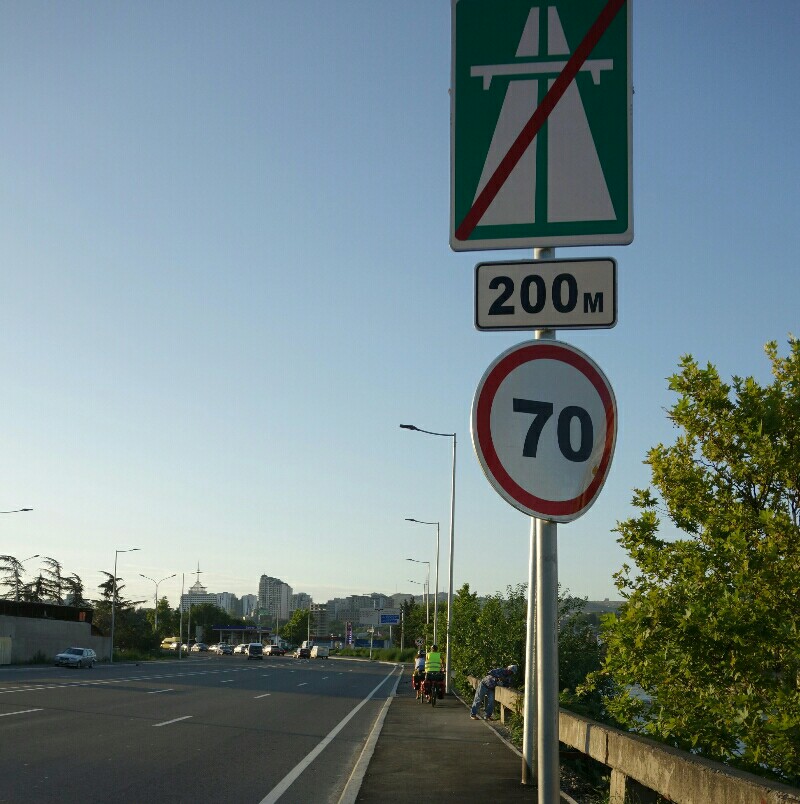 It Tbilisi we stayed two nights in a hostel. Eventually we wanted to go to the WhyNot Hostel, everyone recommends it and it must be the best in Tbilisi, but we didn't find it.
At night we met our friend David from Olomouc again. 🙂 It was really nice to talk about our different experience, because in parts we cycled the same way.
Sorry, the Georgians don't know how to serve beer right.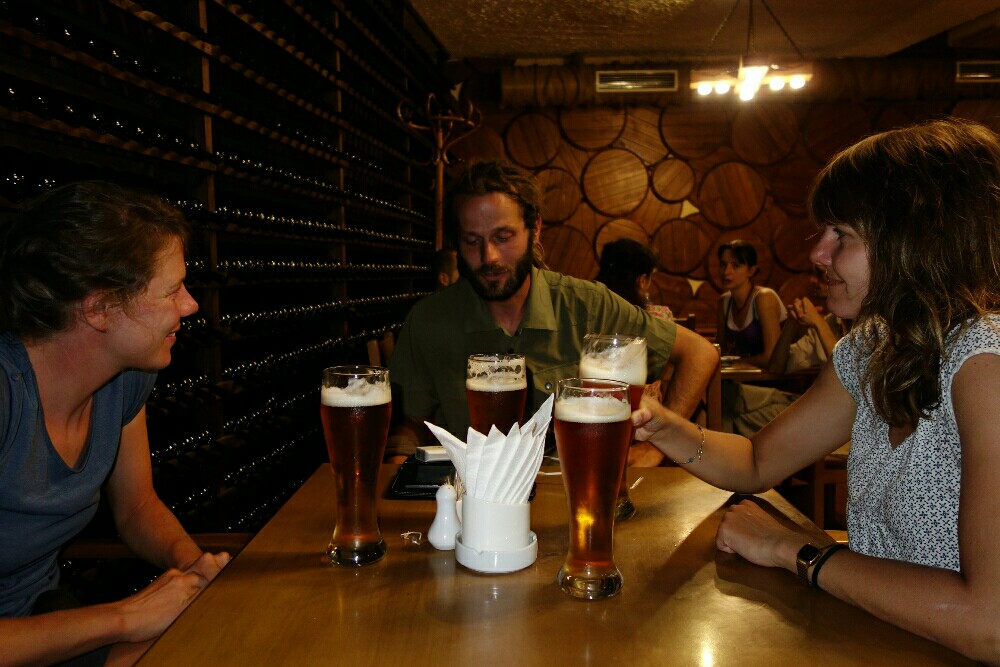 The main bridge of Tbilisi at night.
The old town is really nice. We walked one day around in 38 degrees heat.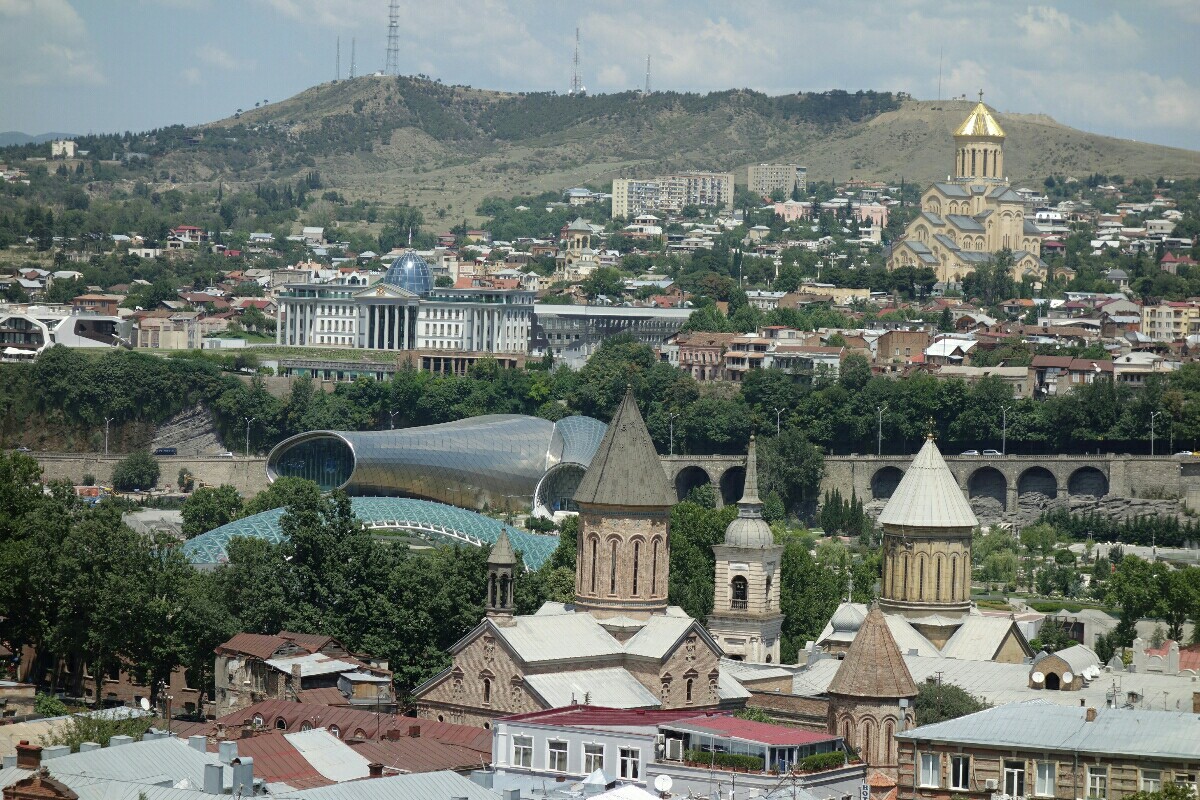 The mother of Georgia.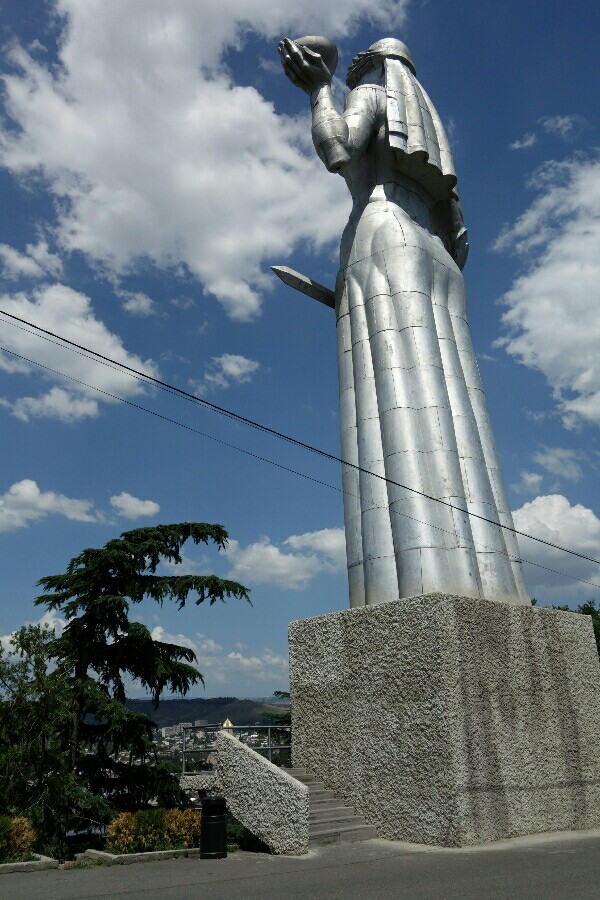 Thermal Baths.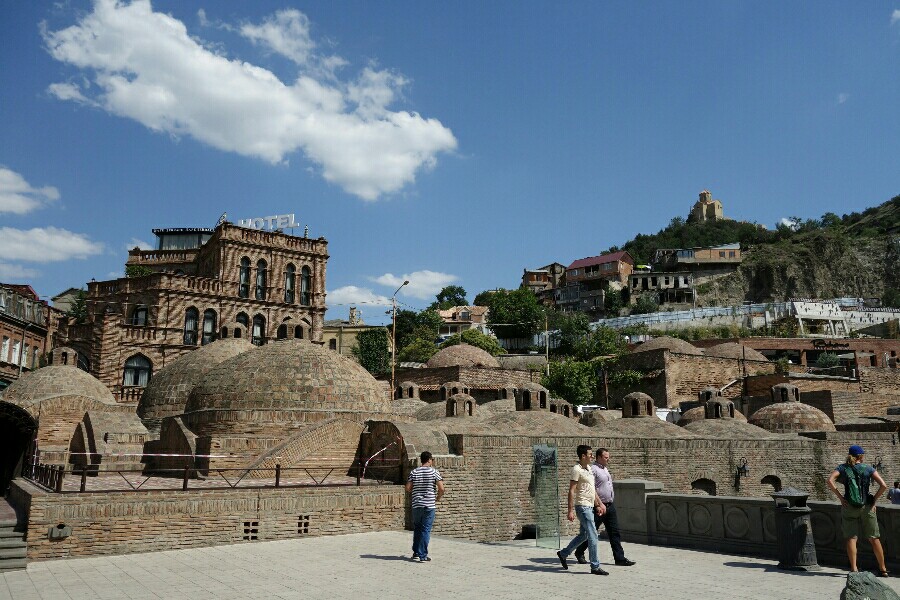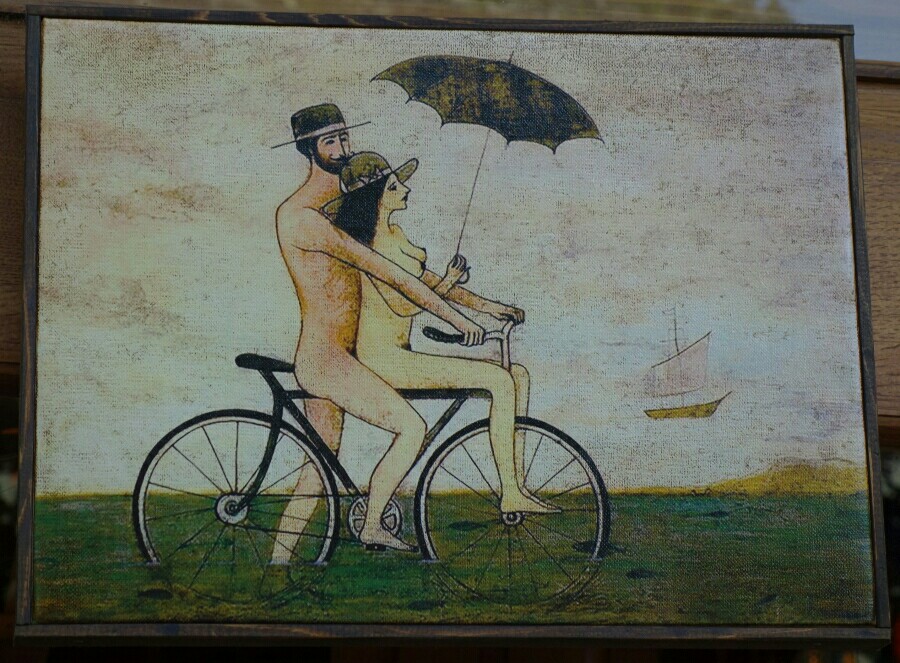 And a huge new church.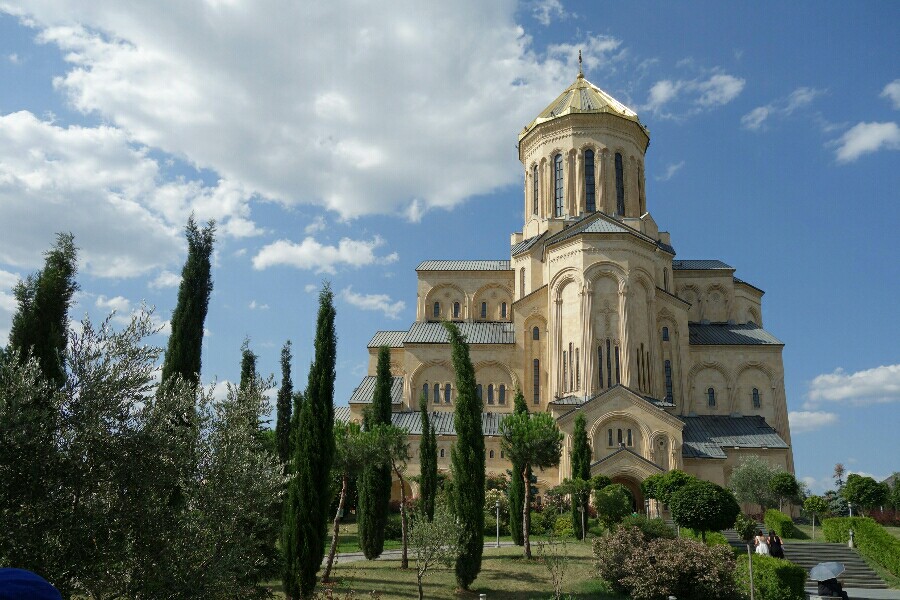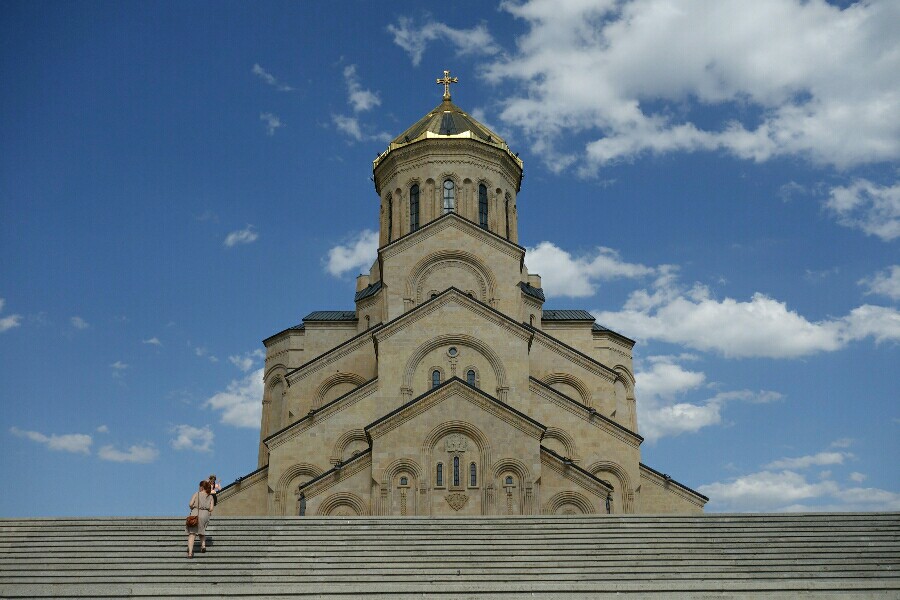 Reminds of the German Bundestag in Berlin.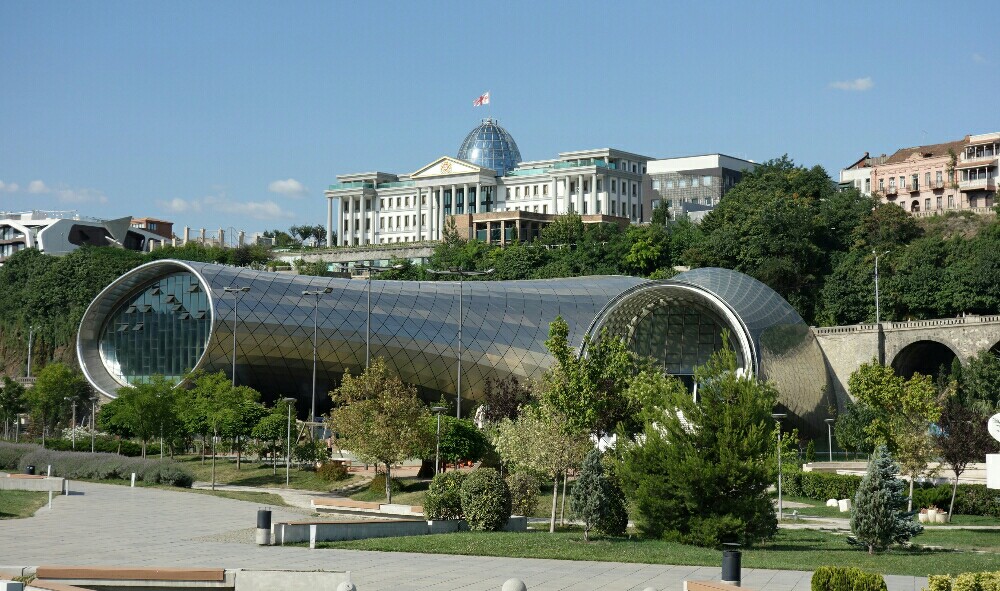 For dinner we went to a good vegetarian restaurant.
The next morning we left the city via taxi, because we would have had to cycle the same horrible road again, which we avoided two days before. So, to be more safe we took a taxi 50 km out of the capital to Shulaveri and it was a good decision. 3 bikes and 4 people, the car was full.
After Shulaveri the traffic was suddenly gone. 🙂
Johanna collected a sunflower. It was not far anymore to the Armenian border. In the beginning we will follow the Debed river.