After Ararat we had to climb a long pass in extreme heat up to 1800 meters above sealevel. Luckily there was a spring on top of the pass.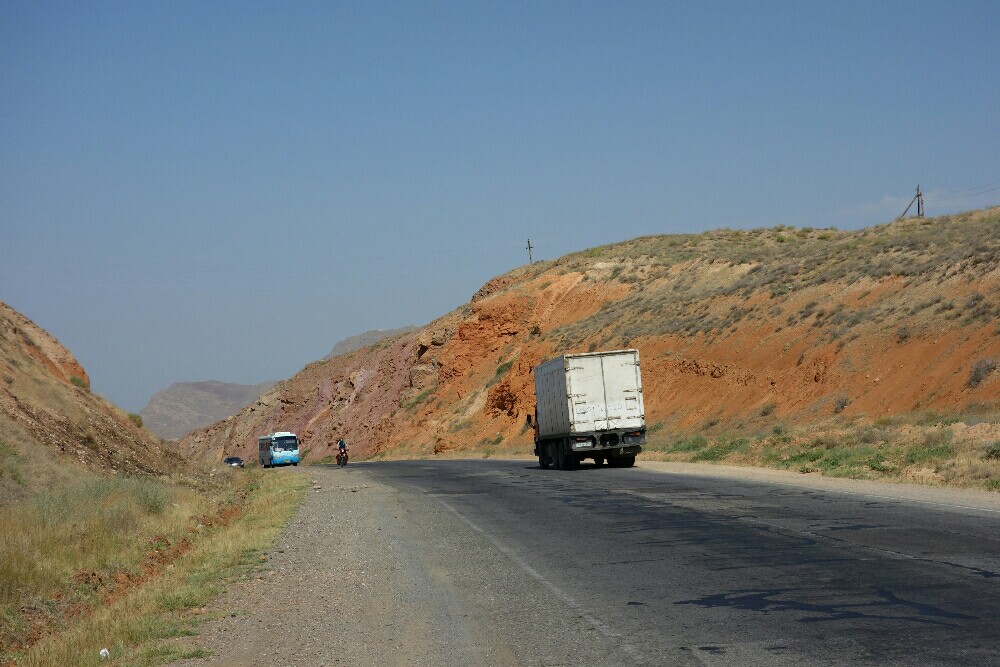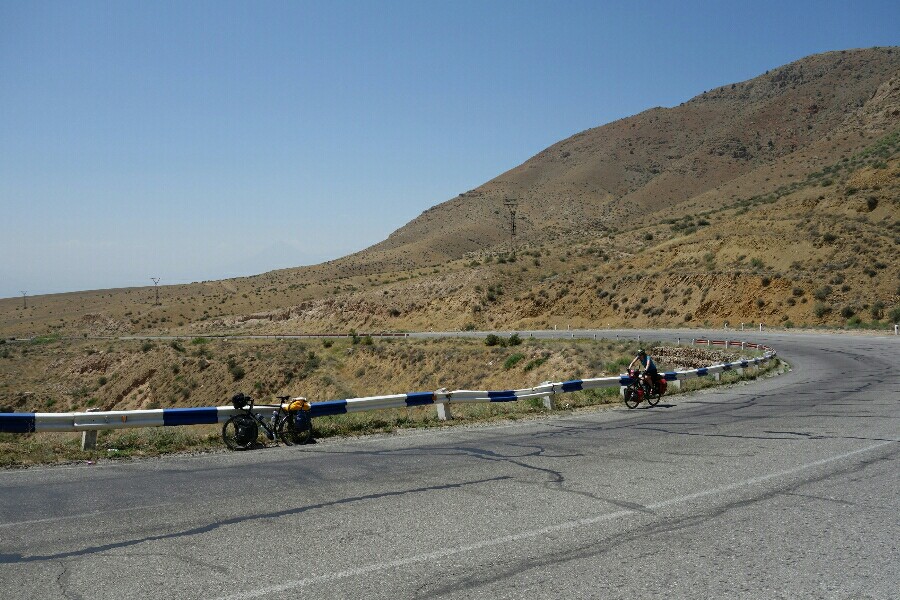 At this day in the afternoon we received an e-mail that our referencenumbers are ready and we could use them after three working days. Thanks to Niloofar the process was fast, we waited only 12 days and in Iran it were only six working days.
Funny village name.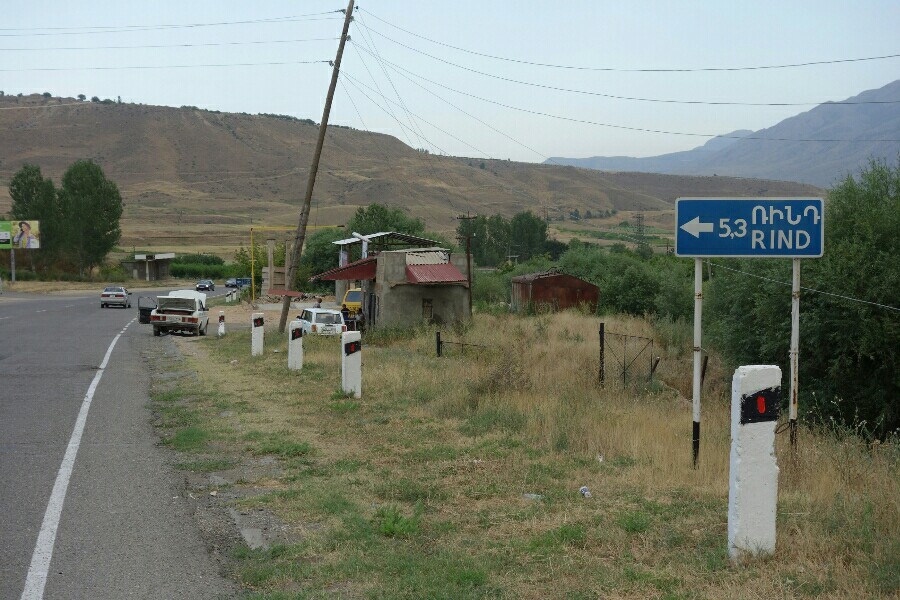 The canyon near the famous Noravank Monastery, which leads to the Crossway Camping.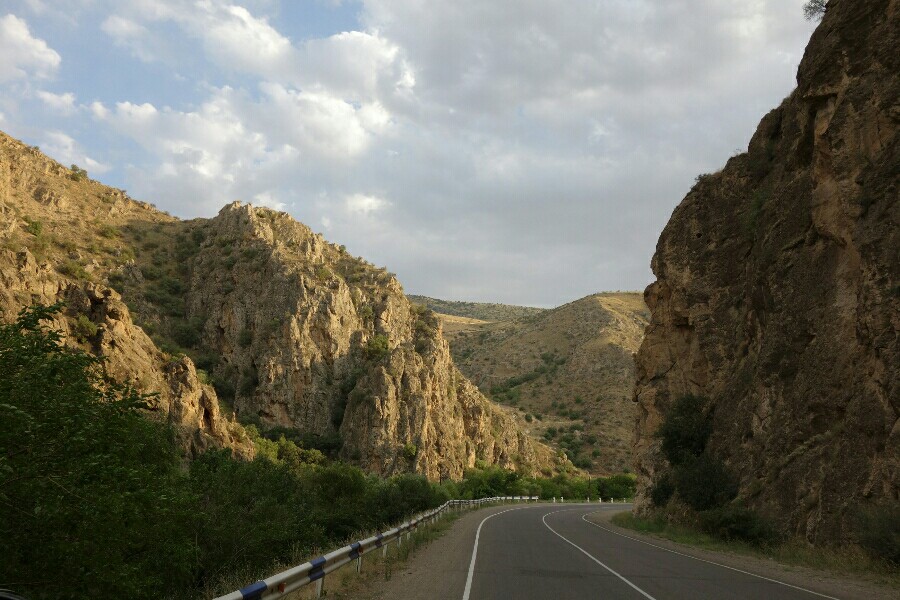 At the campingplace we met my parents again.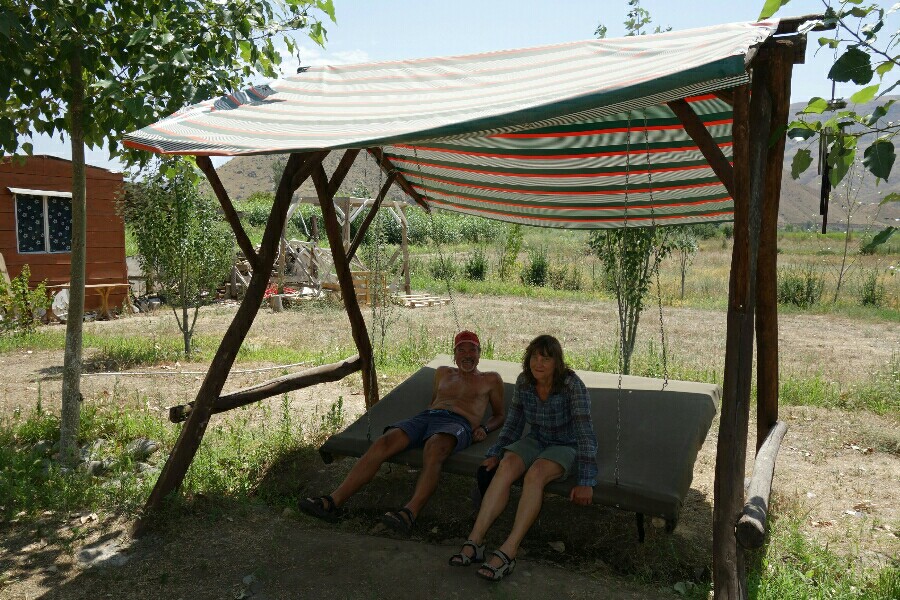 Our four bicycles infront of a shop.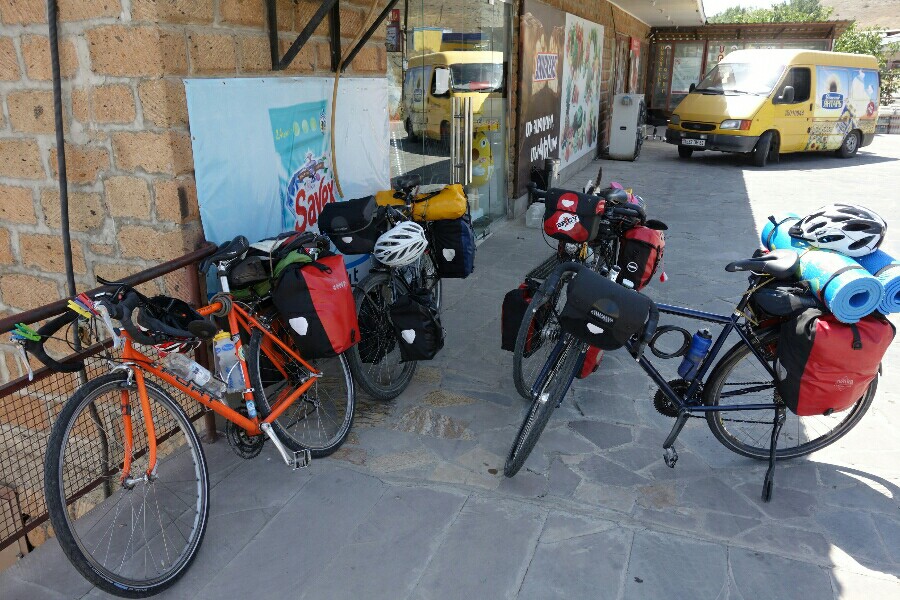 Under construction.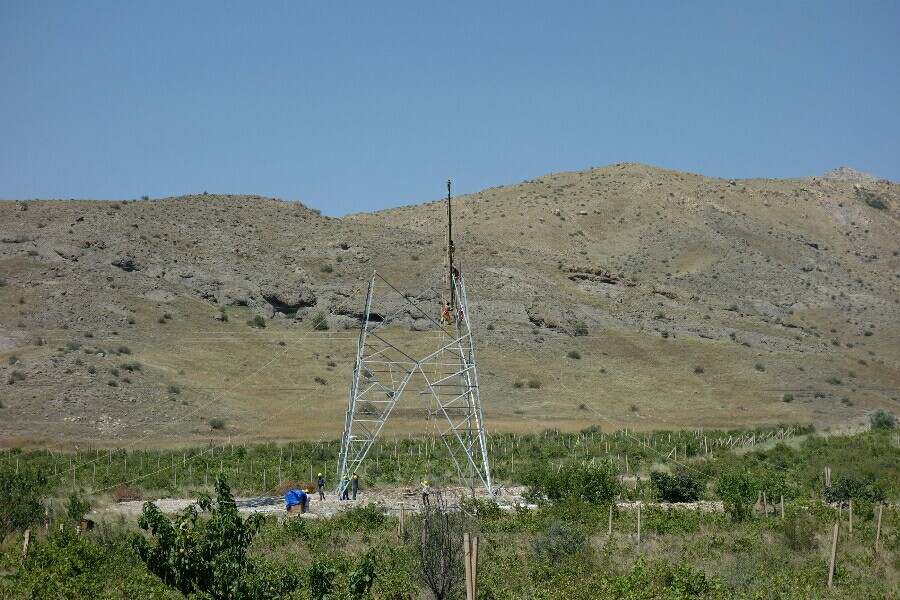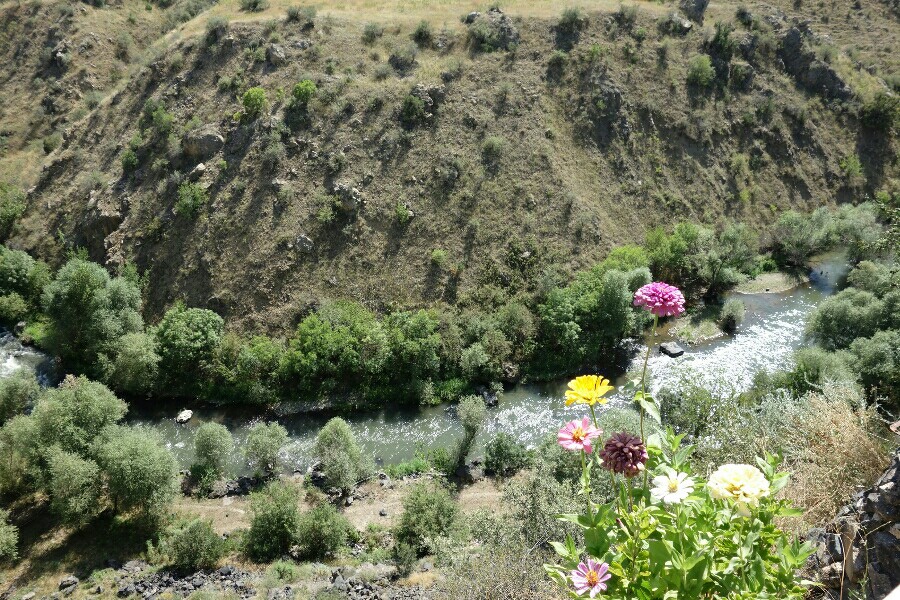 My parents bought a new MSR Hubba Hubba tent a few month ago. I asked them if they would switch their new tent with my old tent! At this night we made an exchange as an experiment. The new tent is very small but 1 kg lighter, so now I am really happy to save one kilogram of luggage every day. 🙂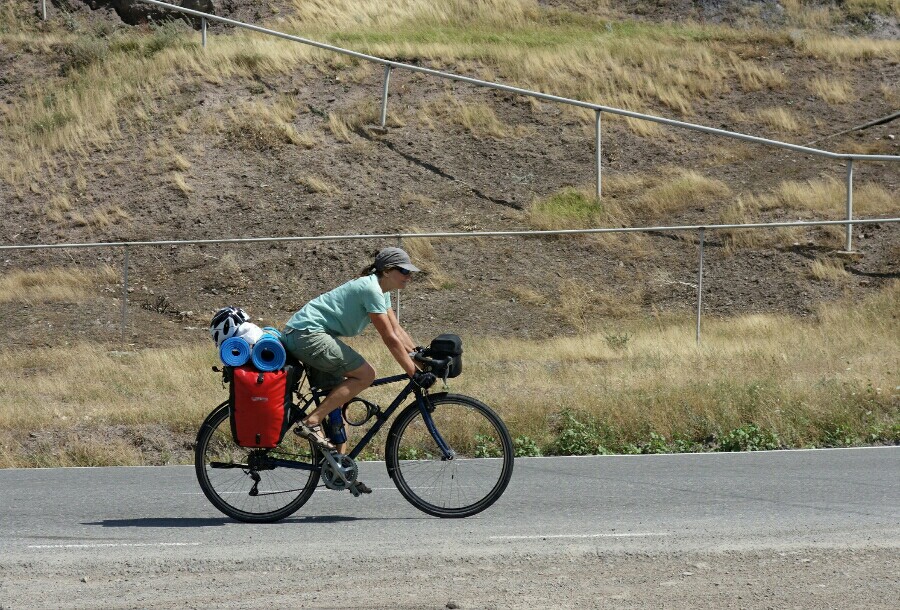 Armenia is the country of high roads and mountains. Someone (I think it was Alberto from Spain) told me from Yerevan to Meghri (border of Iran) it's almost 400 km and almost 7000 meters elevation climb. And yes, it's true. 😉
Another pass on 2340 meters above sealevel.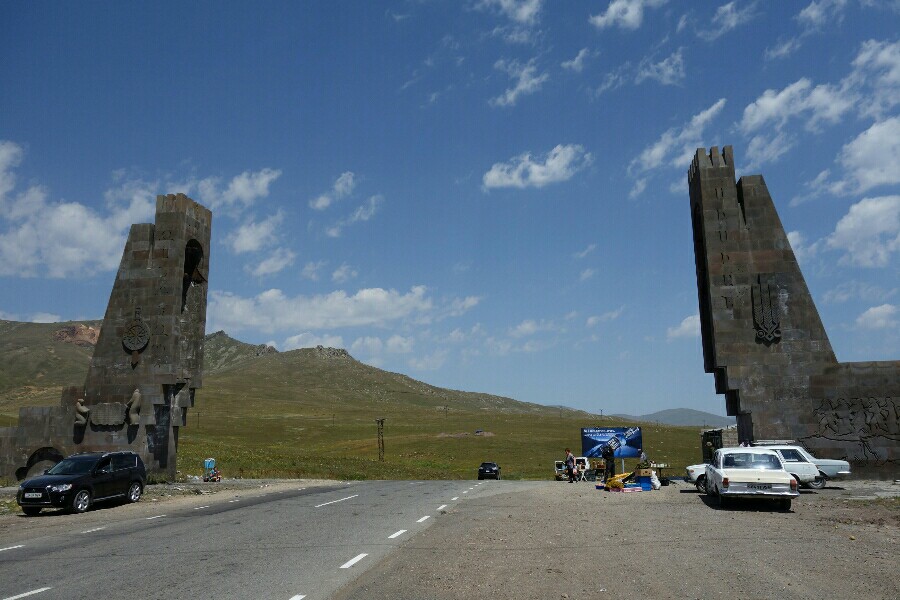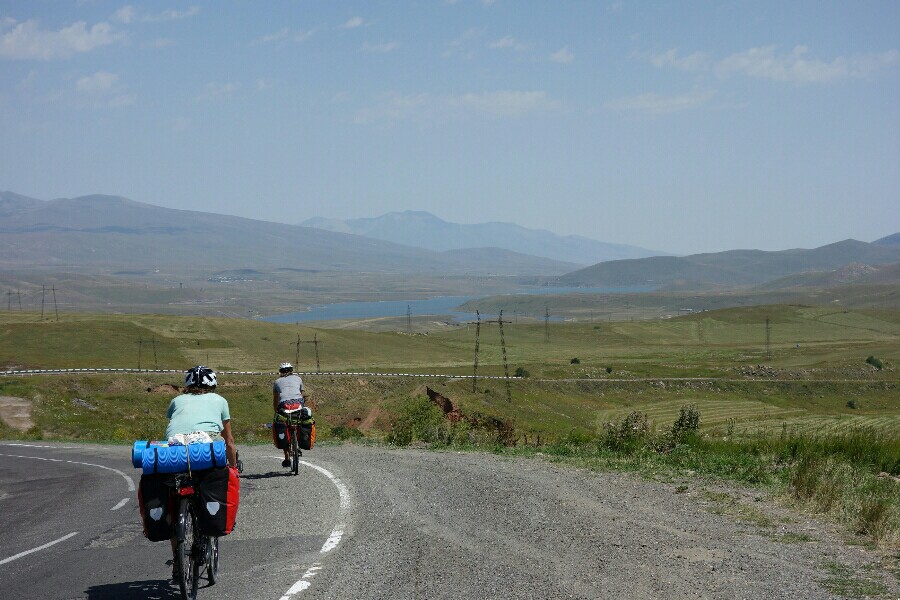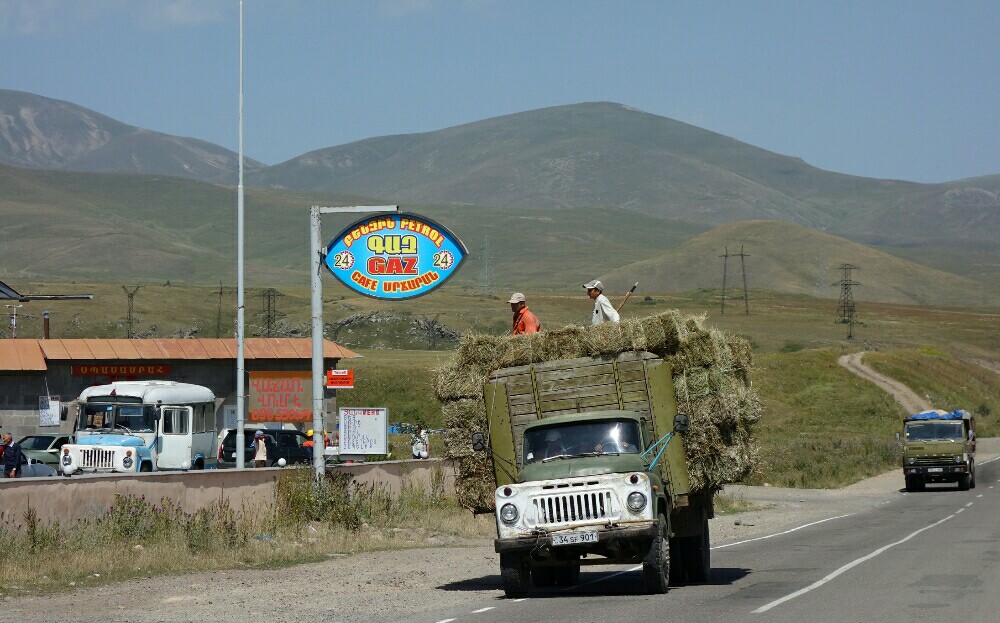 Lake Vorotan.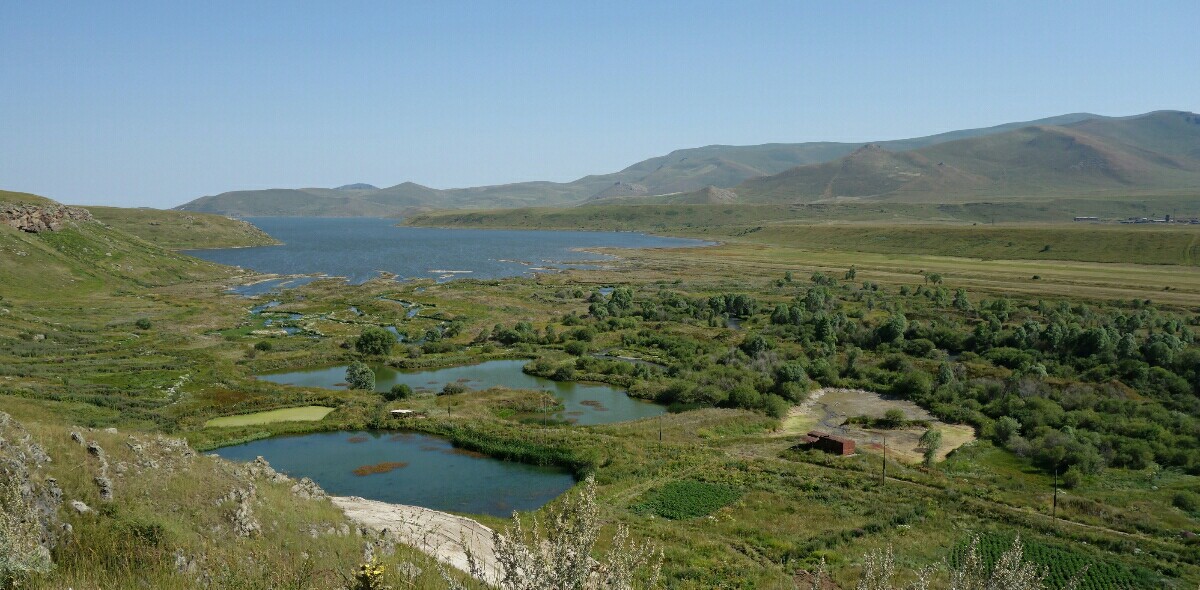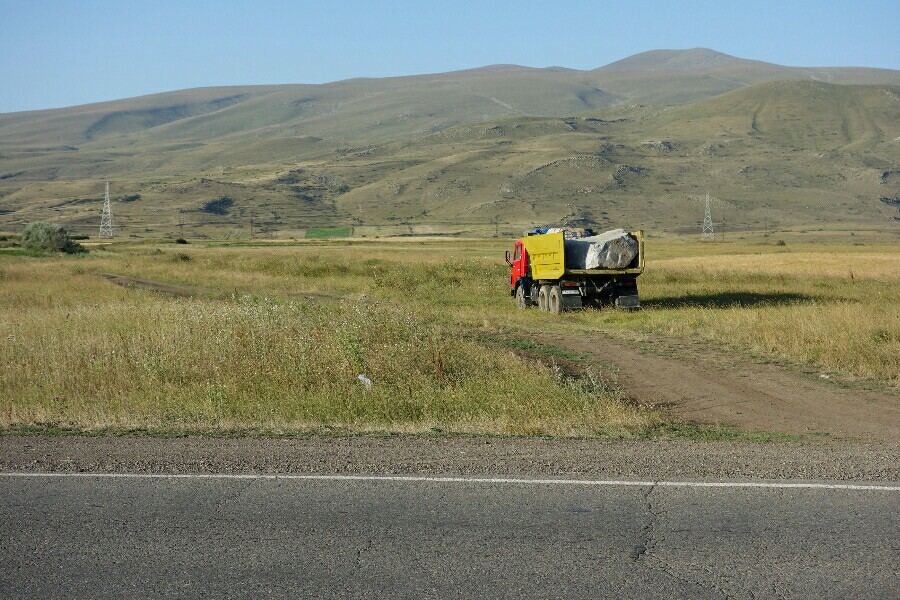 We looked for a hotel, where we could leave our bicycles for two days, so that we could take a taxi back to Yerevan and fetch our visas. Because of all unplanned circumstances we had to say good bye to my parents after just some days of cycling together.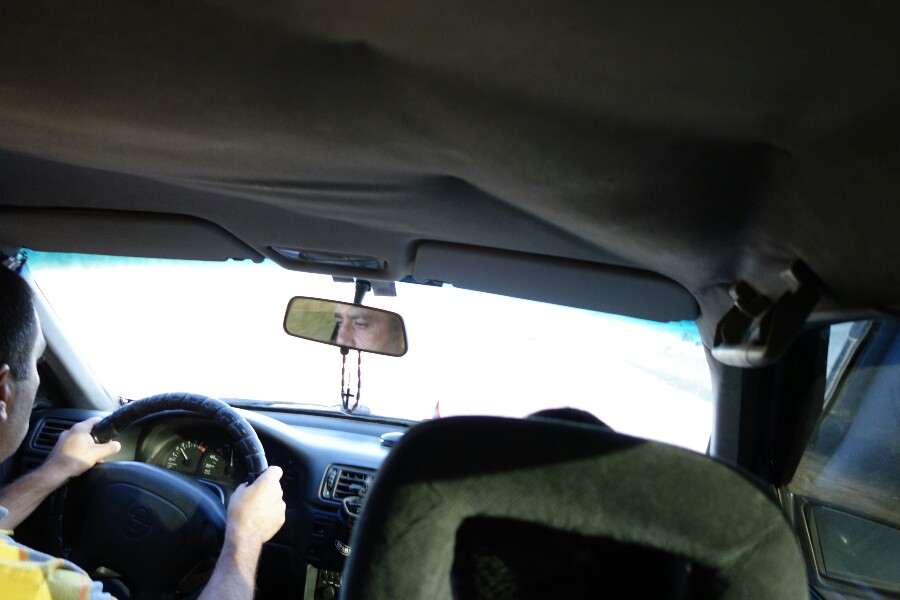 Finally we have it. 🙂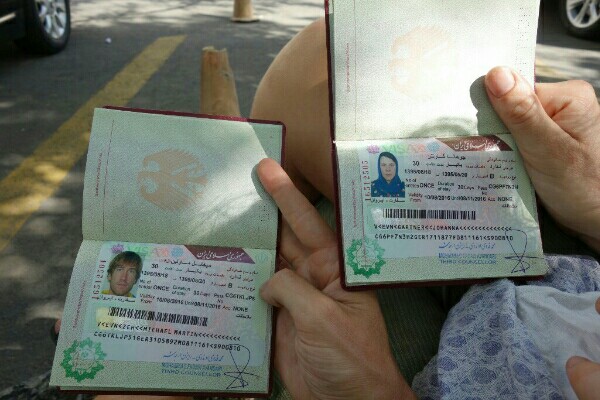 The way back was more difficult, so we decided to hitchhike. Our second and last ride was with a big bus of a group of actors of the Yerevan choreography theater. We were so happy to travel with them, it was so funny.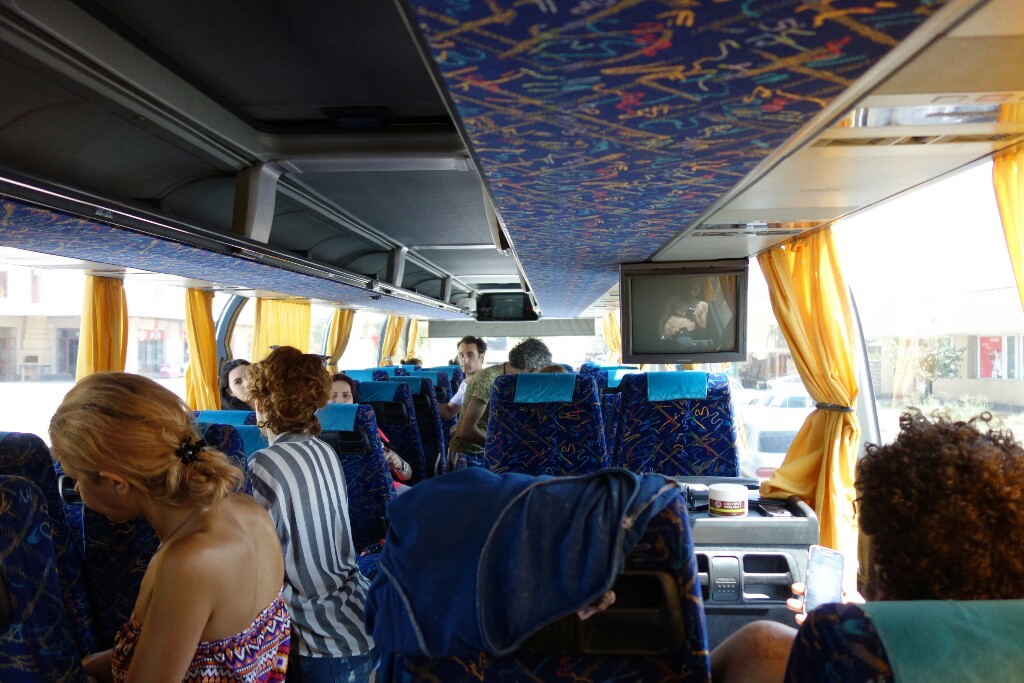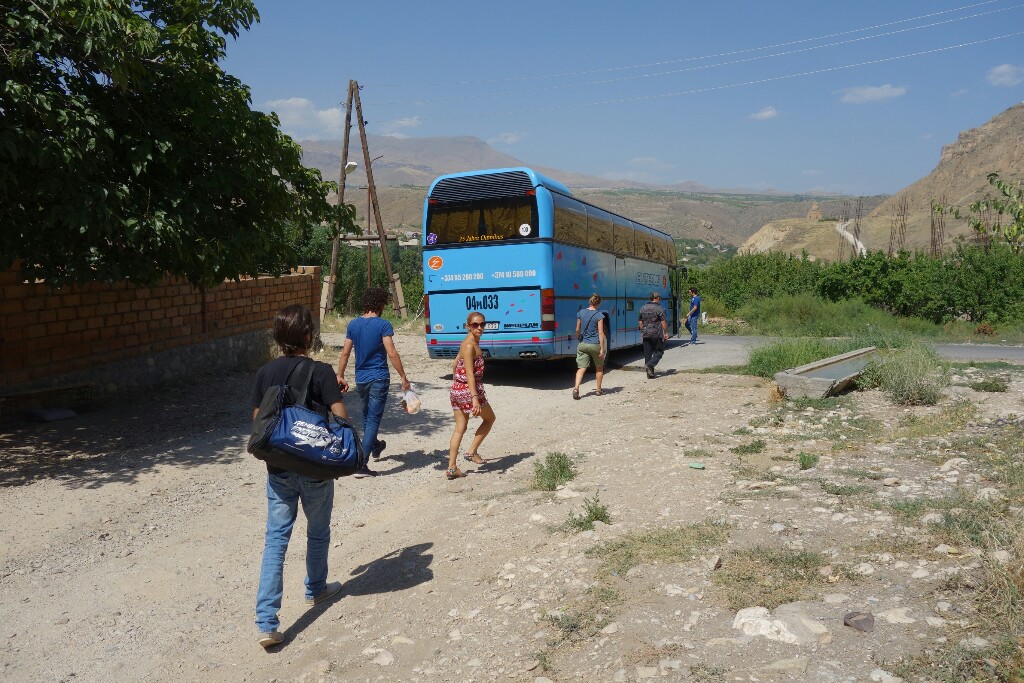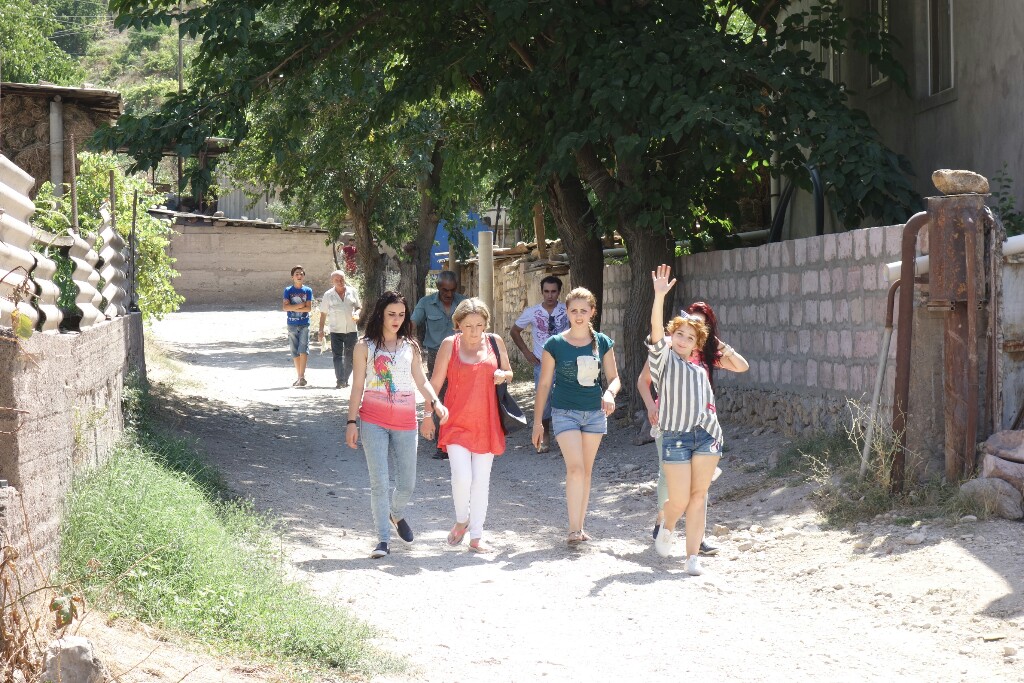 We stopped at the famous and beautiful Noravank Monastery.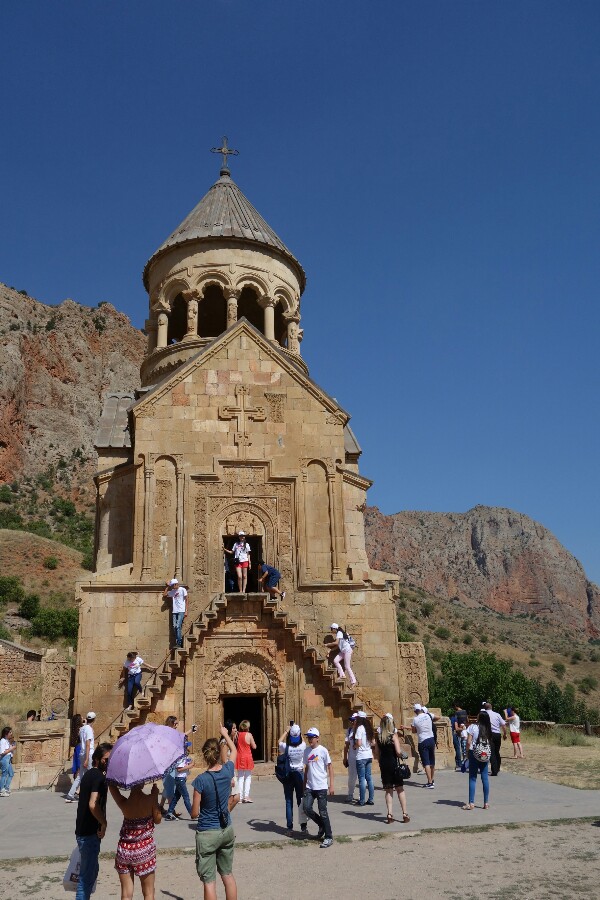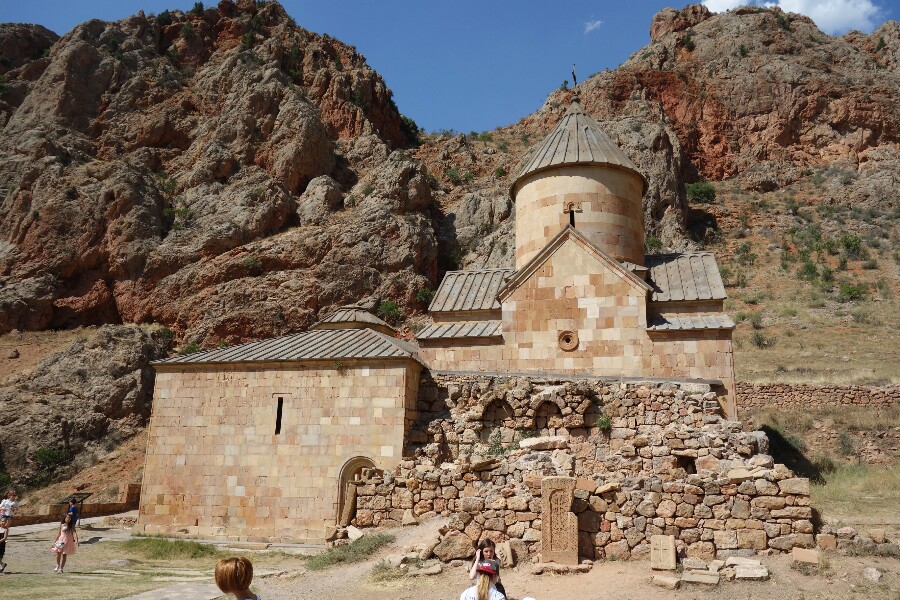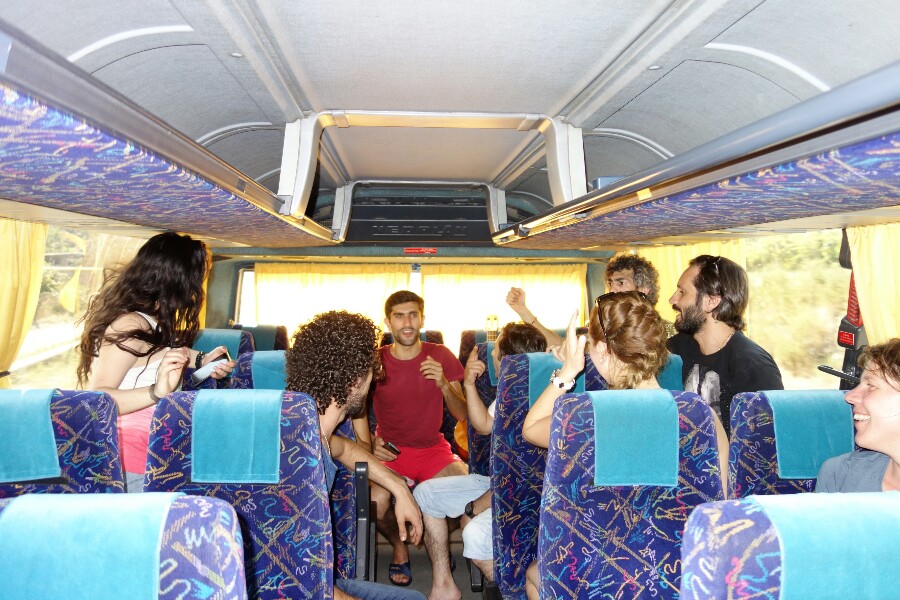 Randomly we met my parents on the road again, because they turned back and cycled back to Sevan Lake and than further to Georgia. The busdriver was so friendly to stop for five minutes.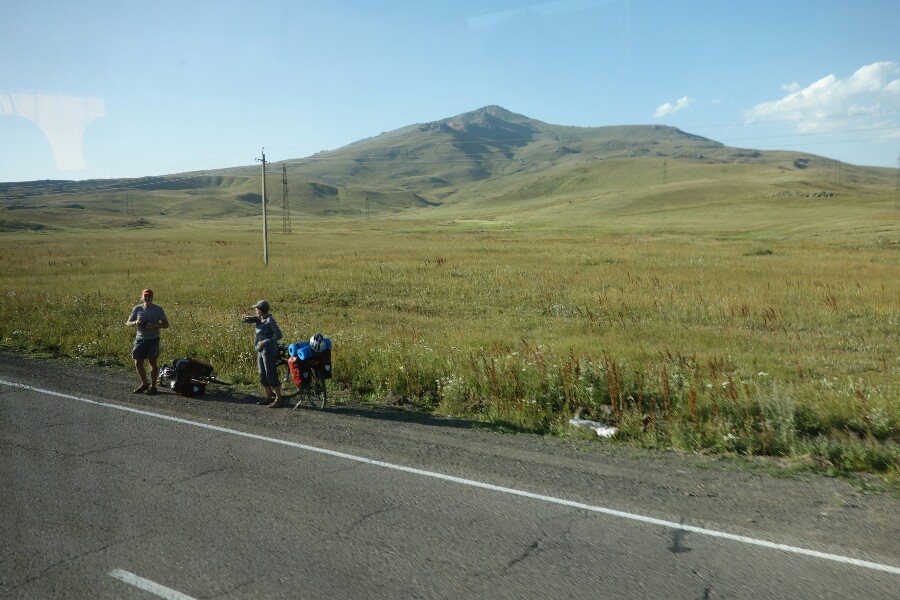 Maybe our shortest day, just six km after the hotel we set up our tent in a small forest.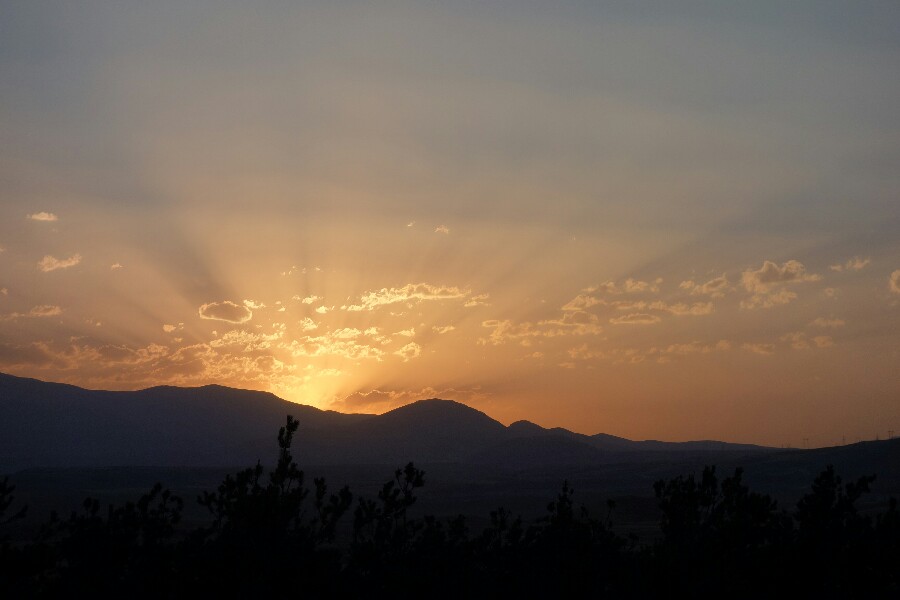 The biggest garlic I have ever seen.