The next morning we had our breakfast at the beach watching the workers preparing for the hot season.
This day was very windy,  so we took shelter behind this fallen over wheelie bin to have our lunch.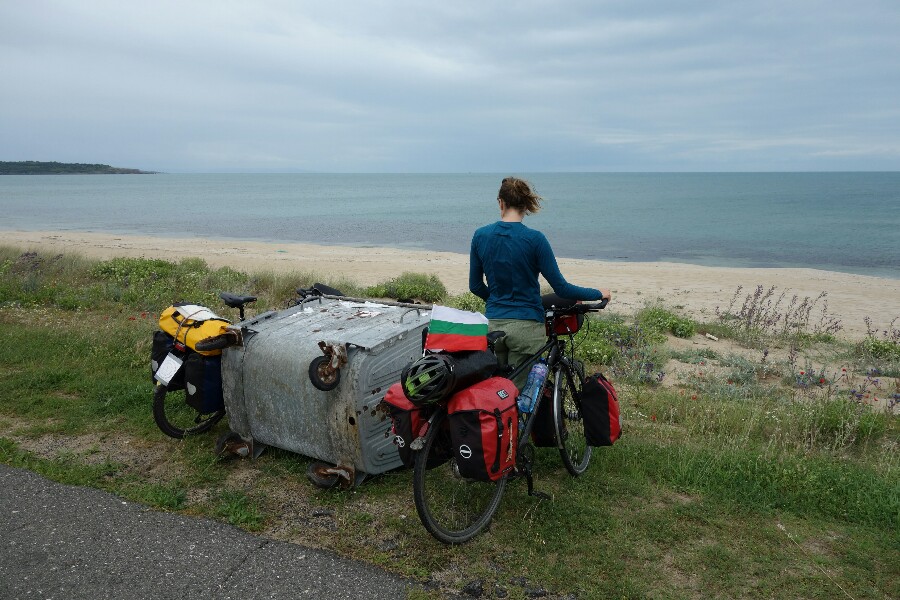 Spontaneously we decided to spend our last night in Bulgaria at this wonderful small bay down there. Next to this ruin ghost town with an  amazing few at night.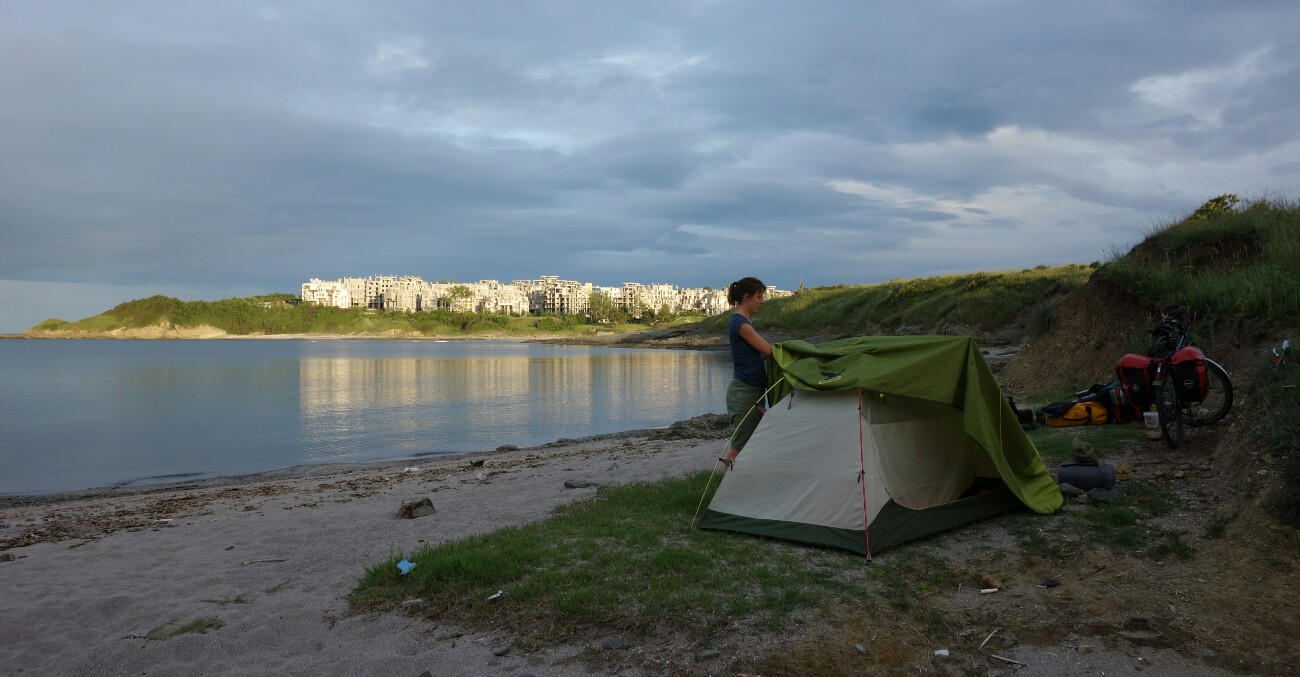 Then we had to climb to the Turkish border near Malko Ternovo. A very bad asphalt road, but therefore no traffic. It was a rainy day, and after we bought some food in a supermarket, it started to rain very strong. So we were sitting and waiting in front of the shop. Suddenly a man asked us to stay in his house. At first we were skeptical because he was drunk, but Christo was total ok. Sadly he has a alcohol problem, but he was so friendly to us and gave us a dry overnight.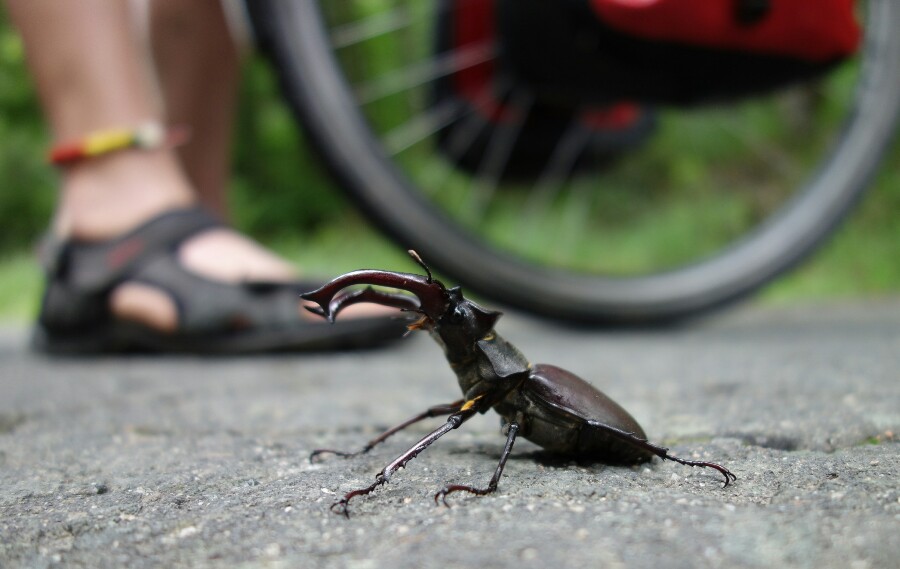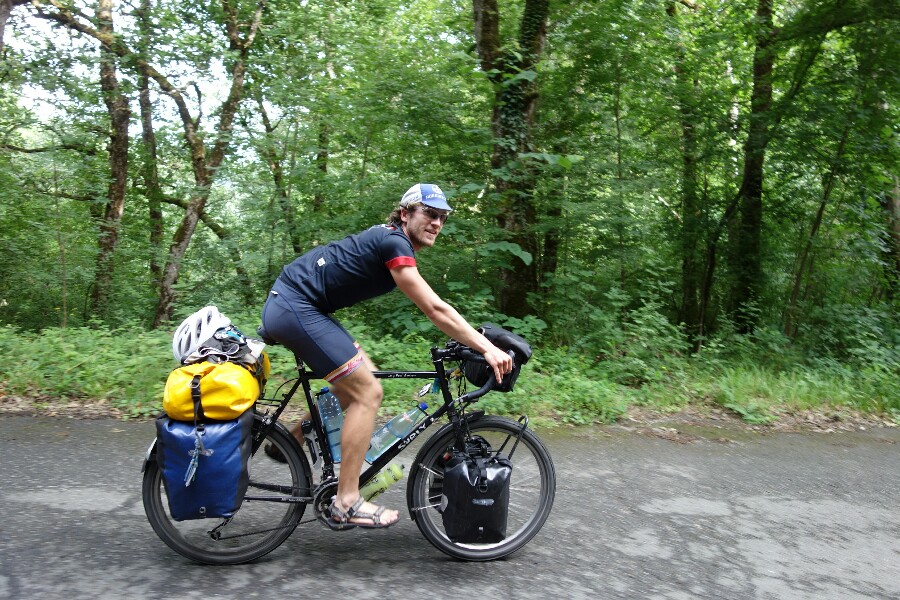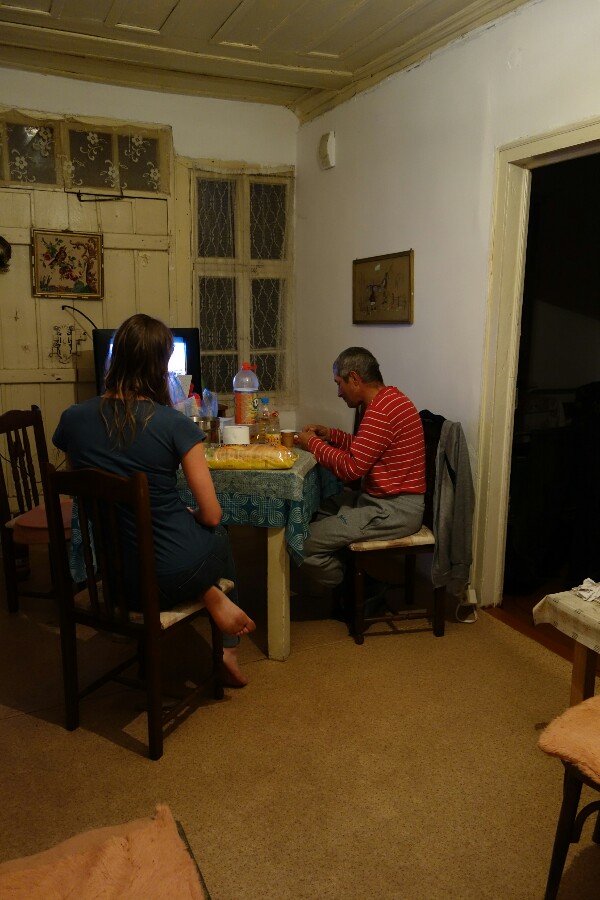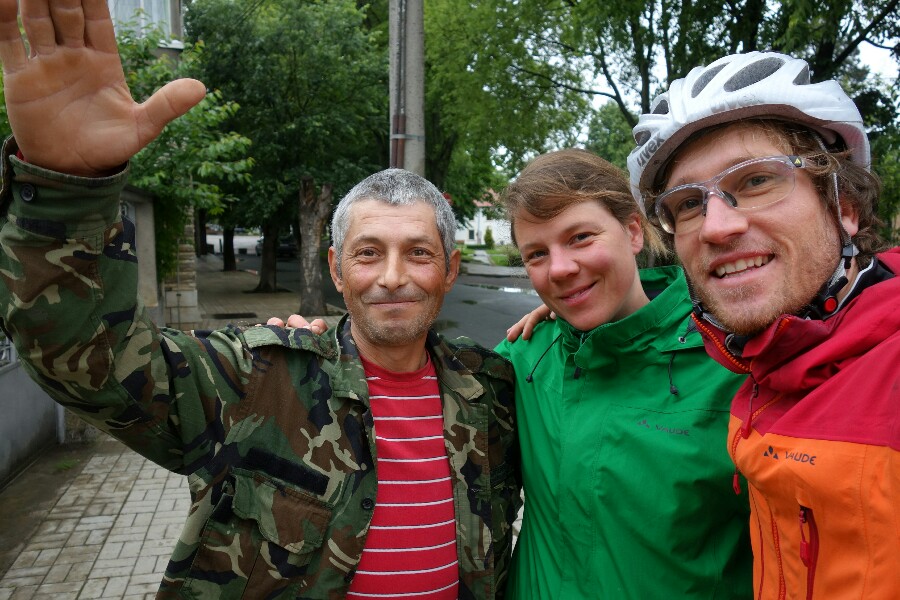 With this last amicable meeting our time in Bulgaria ends. The next day it was just 9 km to the border crossing.