Welcome to Turkey. 🙂
Turkey welcomes us with a very big and new highway, and almost no traffic.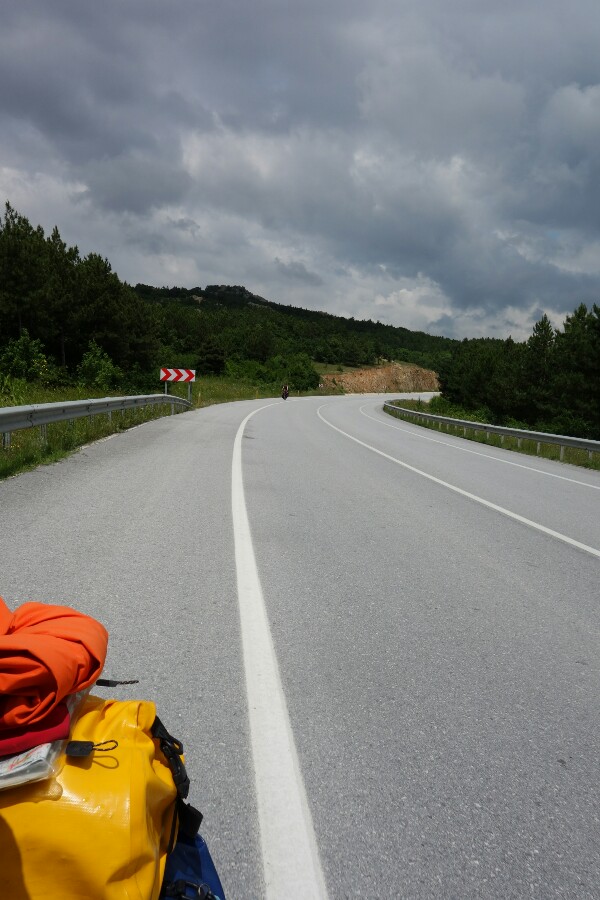 Our first Turkish cay in Kirklareli.
It's a longer story but after 50 km we stayed in Kirklareli for the night. 🙂
We had a great short time with Furkan and Ertan. Thank you both.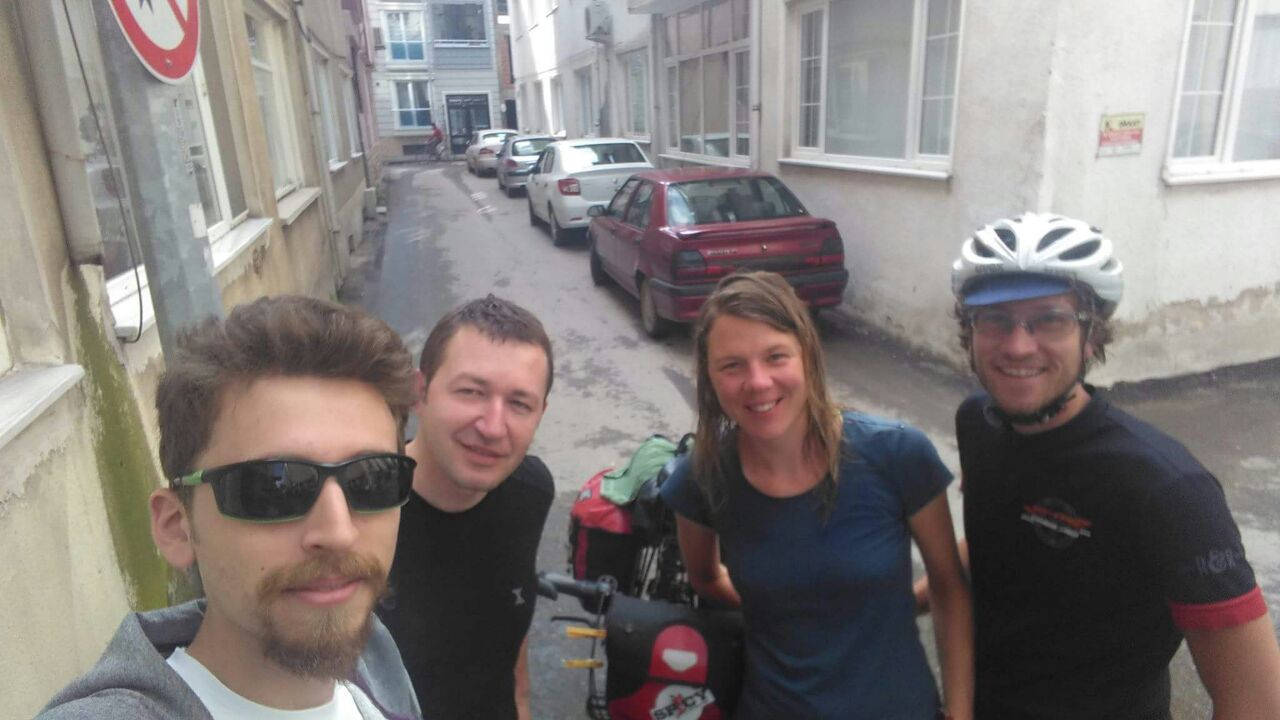 The next day we met David from Olomouc in Check Republic. He has a facebook page: https://m.facebook.com/letoskolem/
We decided to go on cycling together to Istanbul. 🙂
Our healthy lunchbreake with salad and more.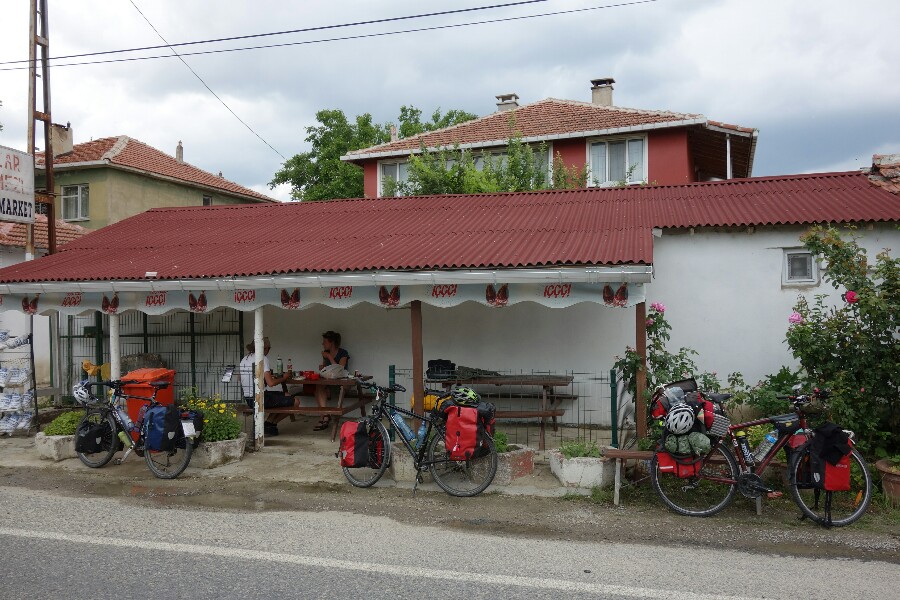 Very interested boys in front of the supermarket. They followed us all the way out of the town Saray.
Outdoorlife.