In and after Arad it was the time of orthodox easter.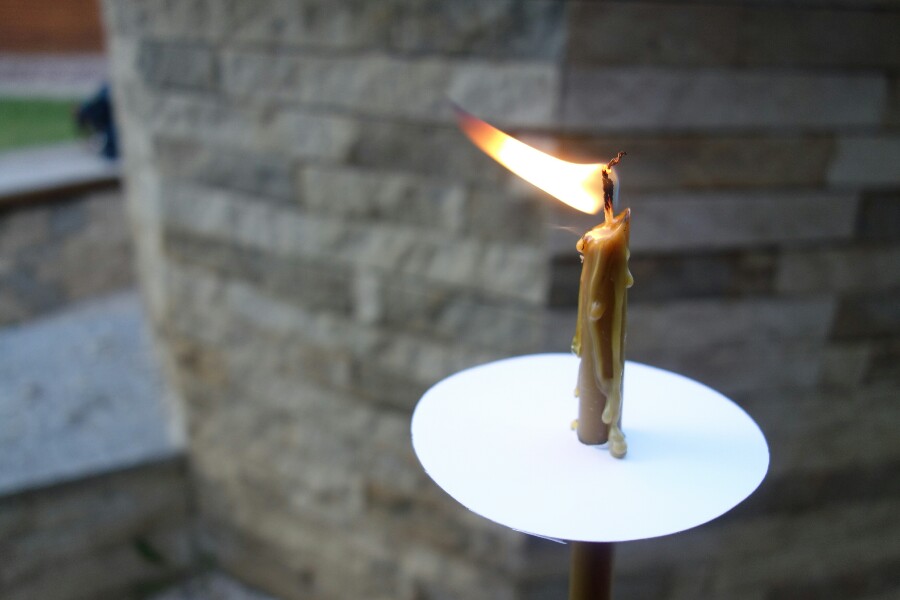 After a very rainy day we asked a shepherd and built up our tent next to his sheeps.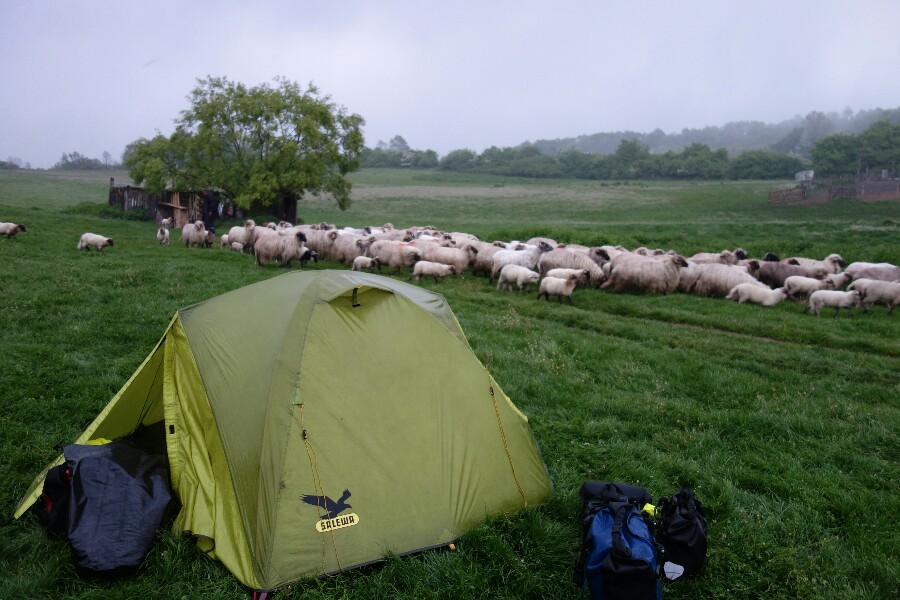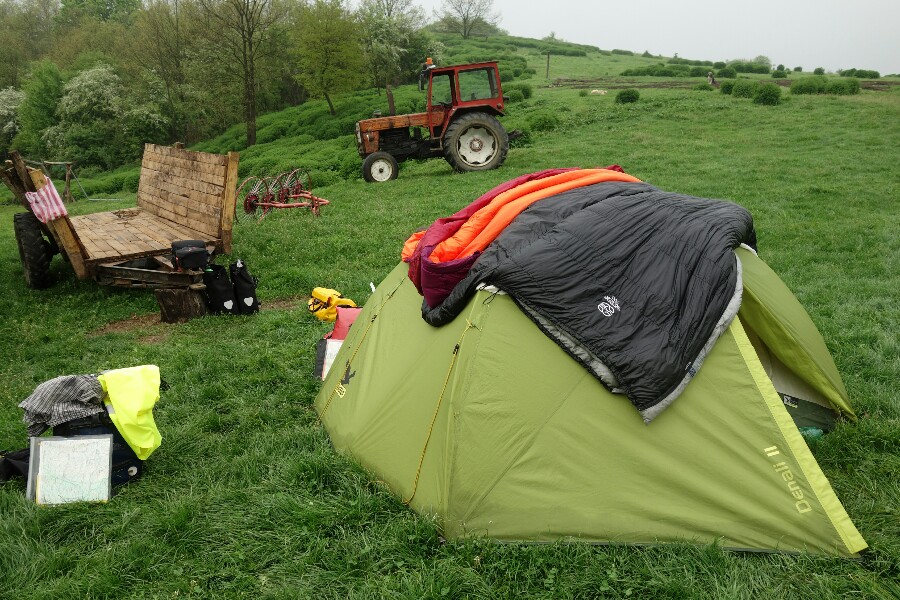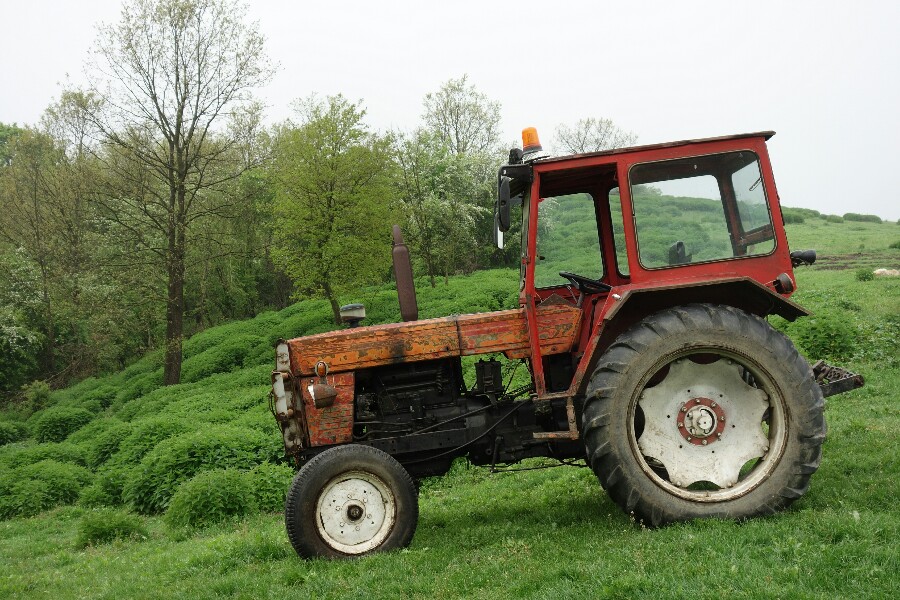 Lunchbreak in front of a market/bar in a small village.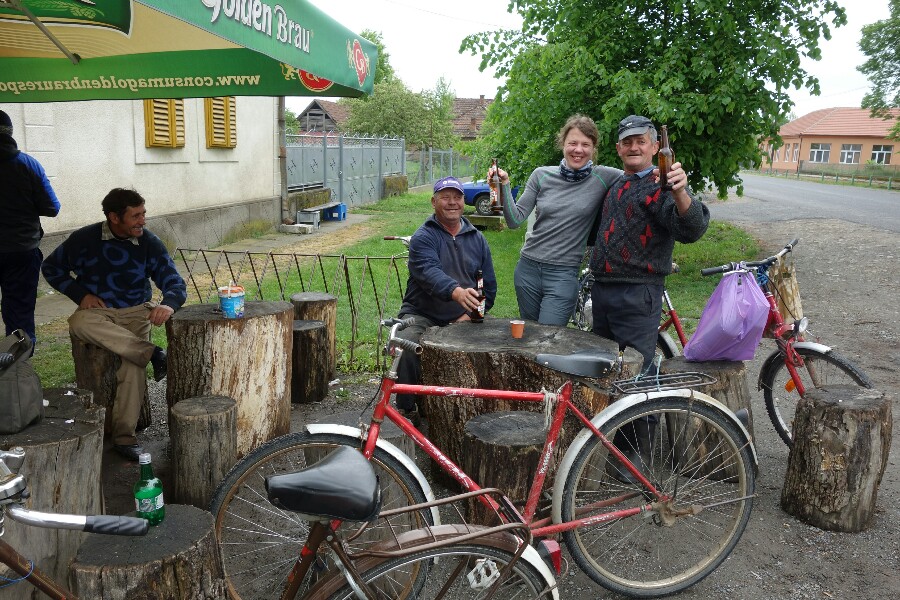 This farmer gave us fresh sheepcheese.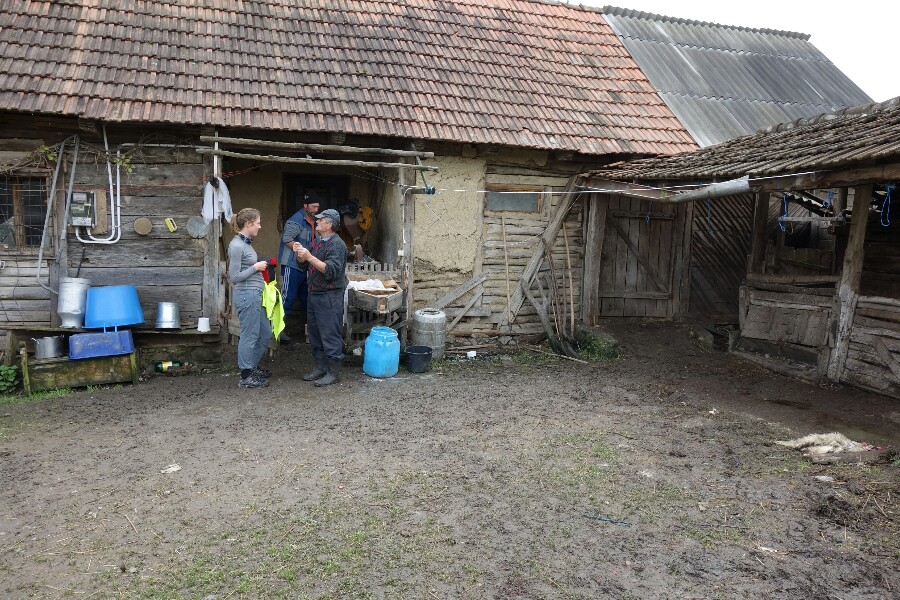 Impressions next to the road in the small villages.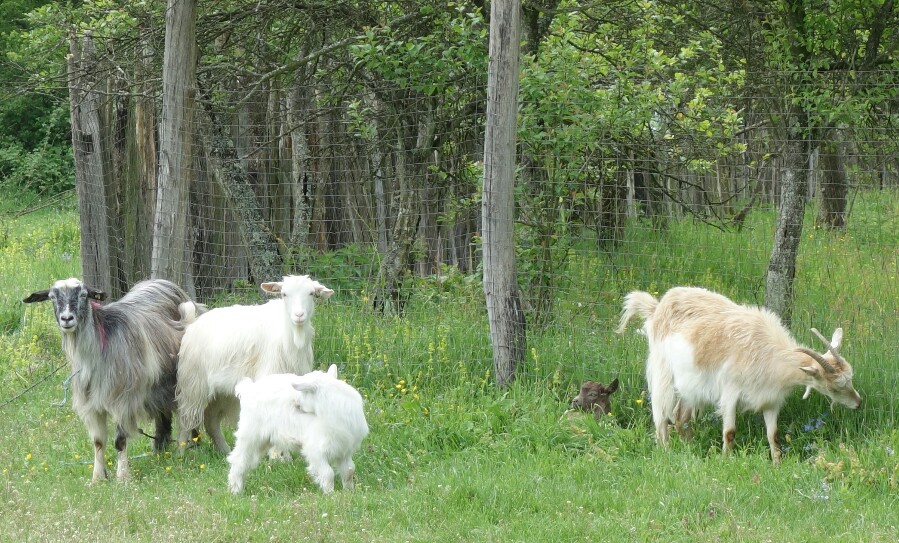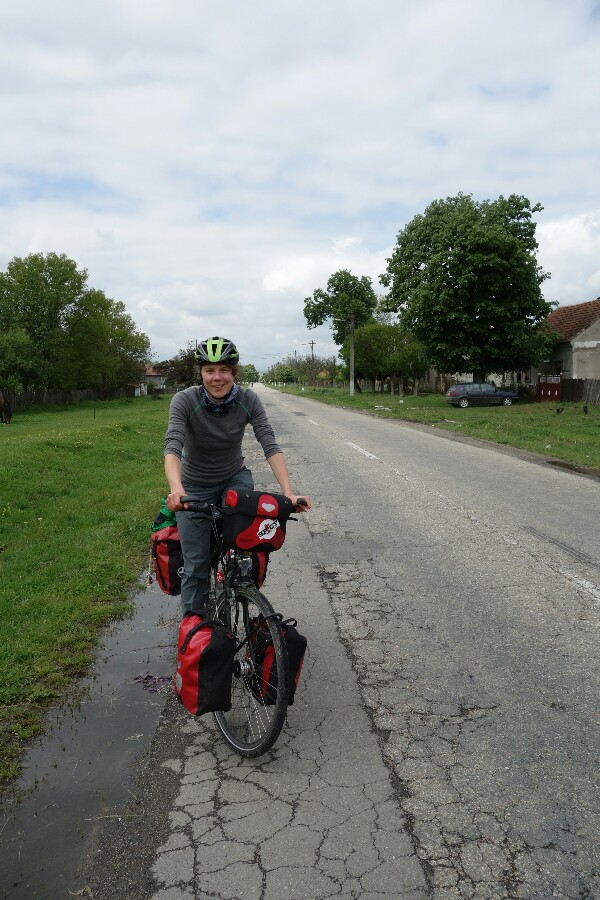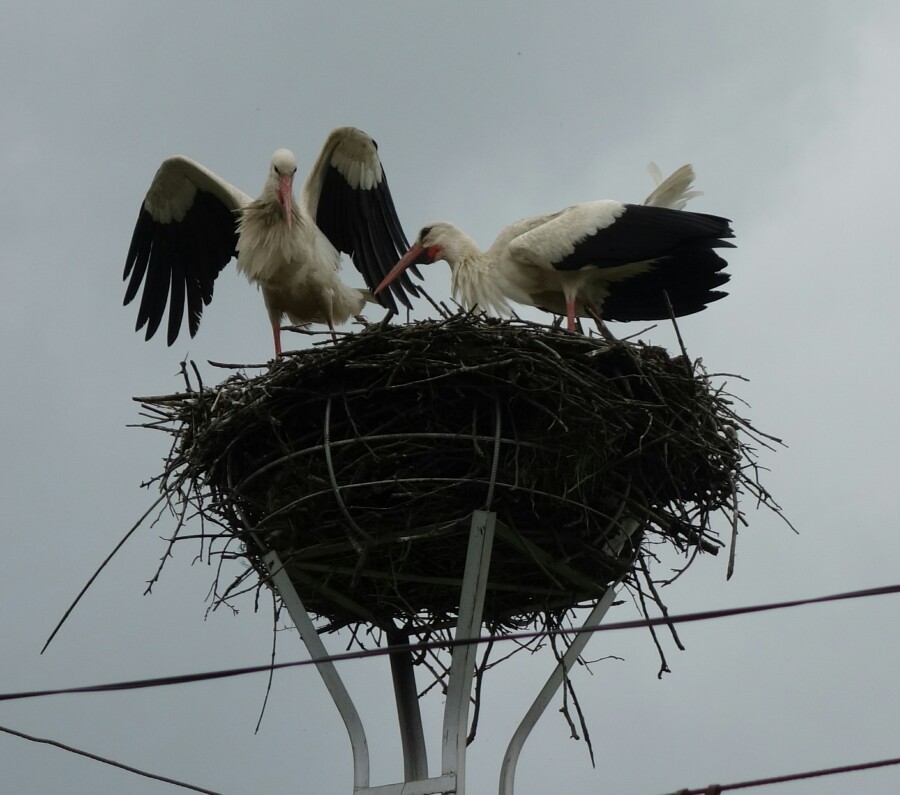 In Sâvârşin we camped at Pension Carmen and celebrated easter a little bit. They have a lot of funny garden gnomes.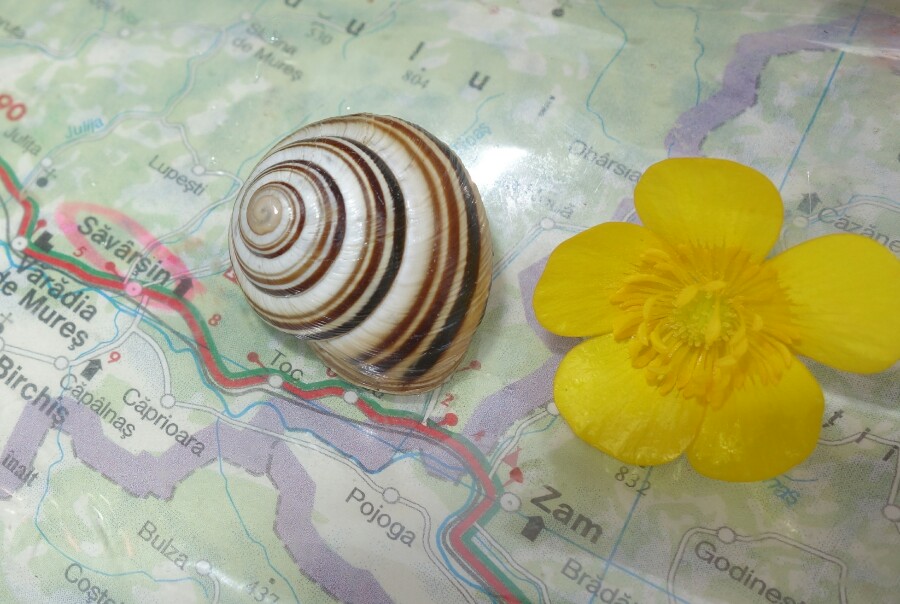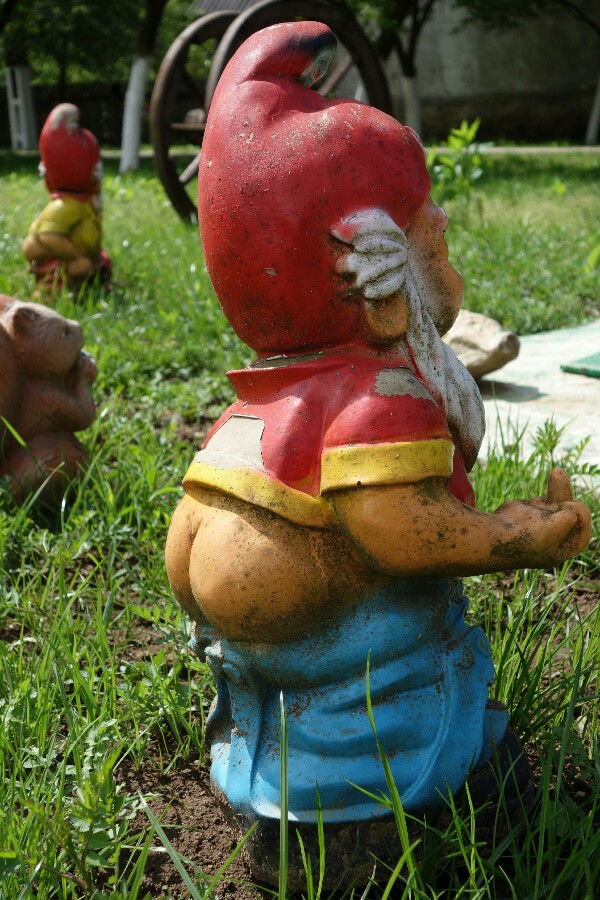 And I received greetings from our garden gnome Josef at home.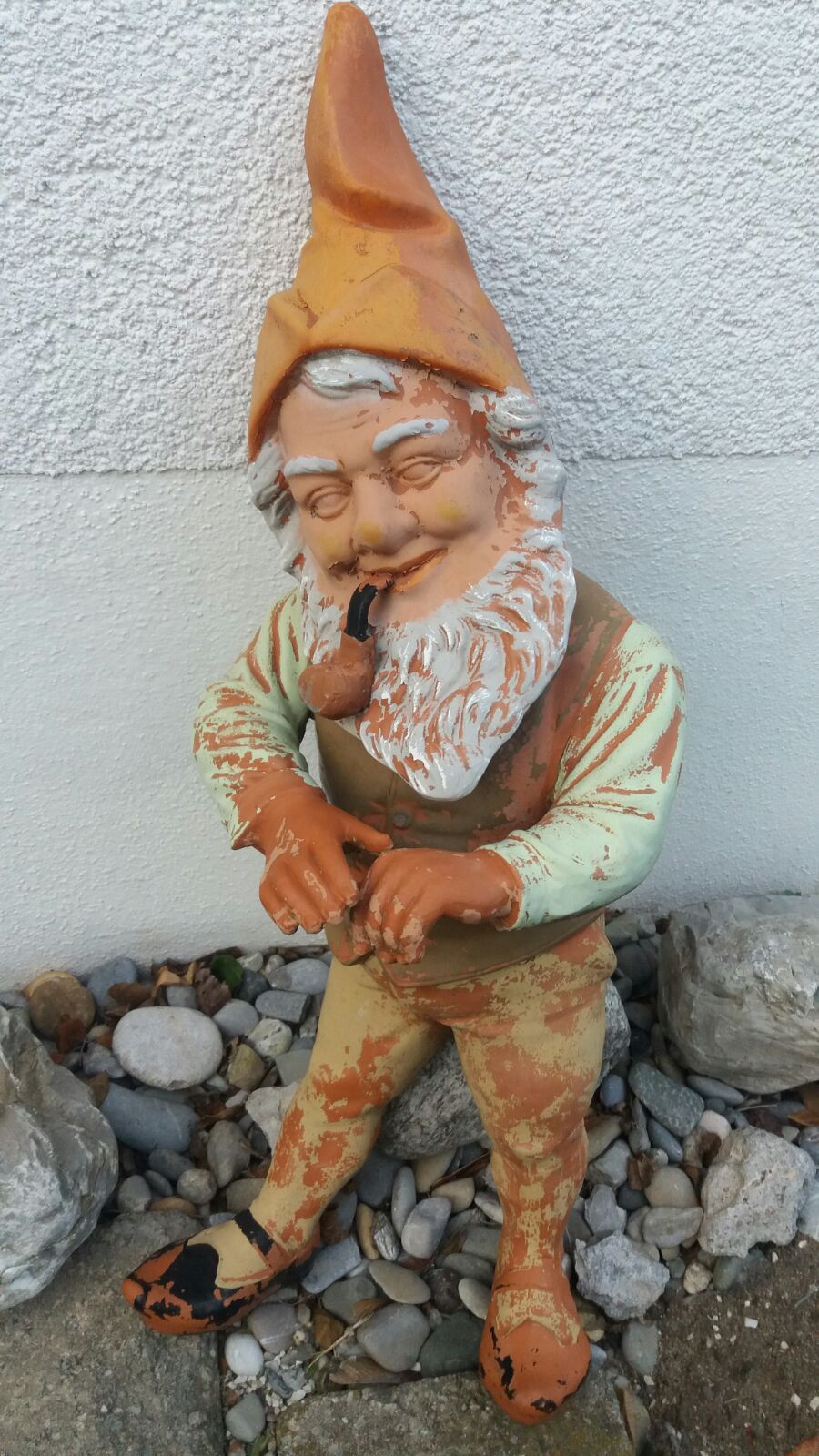 At night we participated the orthodox easter midnight mass and walked around the church.
Eugen (a cousin of Gabriel) and Loredana invited us for breakfast. It was super. 🙂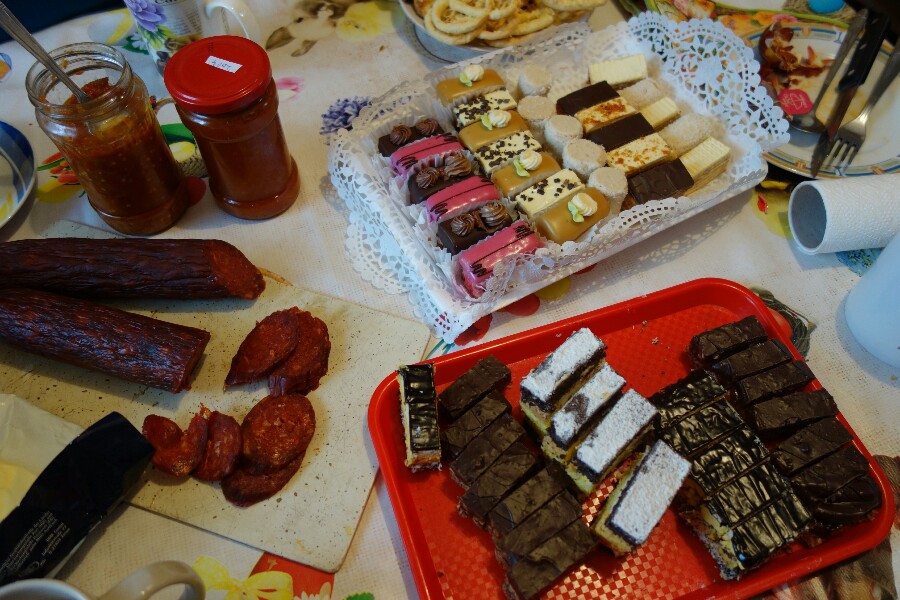 Superwoman.
We passed the funny named village "Pojoga".
The first touring-cyclists we met on the road. A romanian couple from Cluj, which cycled a few days over easter.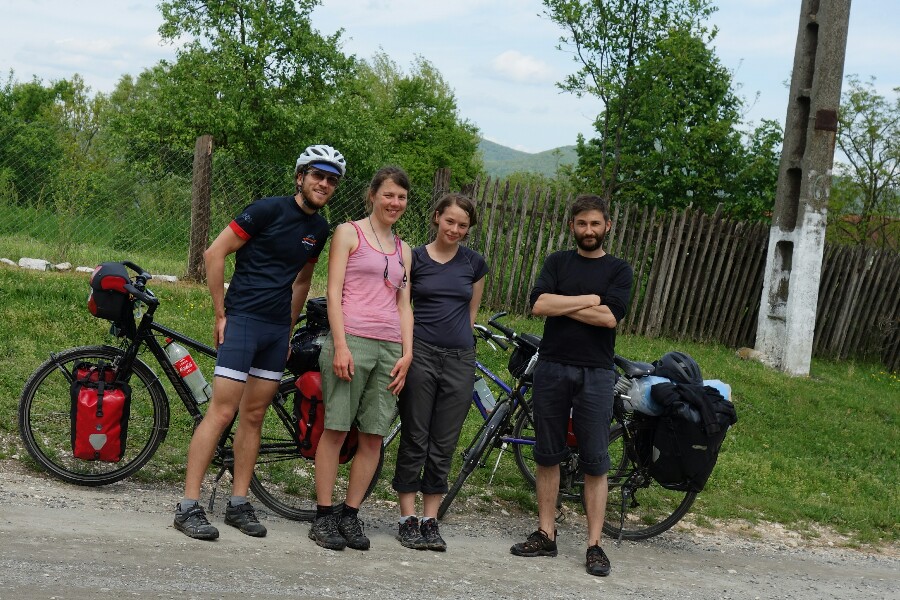 The Romanians are so nice and helpful people, they gave us so much food, we needed several days to eat up everything. Picknick.
Finally we have a numberplate.
A shepherd taking care of his sheep next to the big road works where they built a new highway.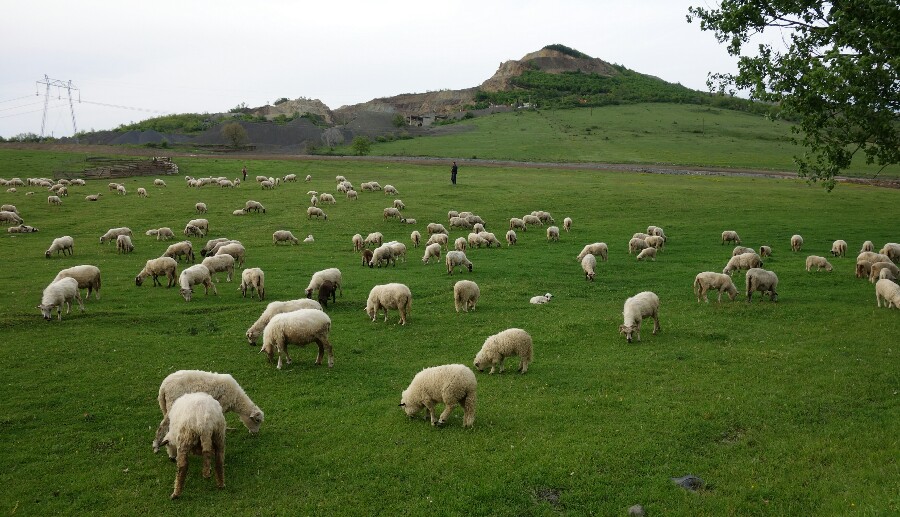 We cycled on the unfinished highway and have been so impressed how wide it is and how big the intervention to nature is.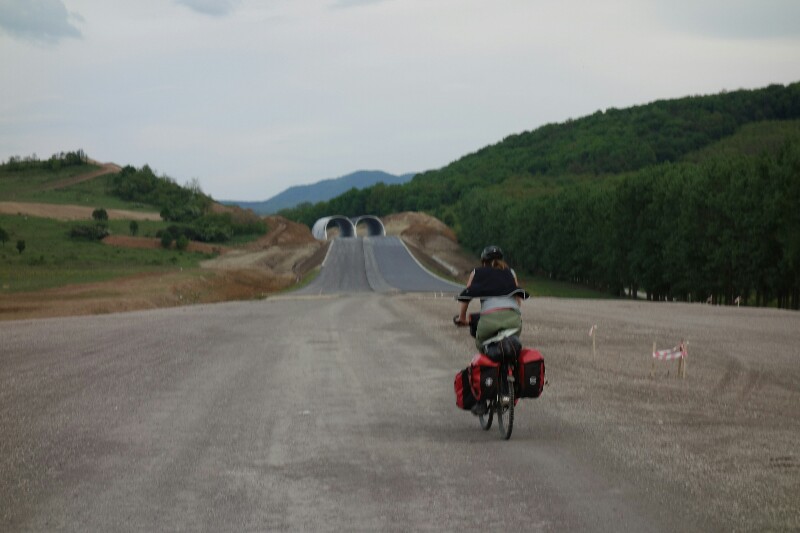 It was the first of May today.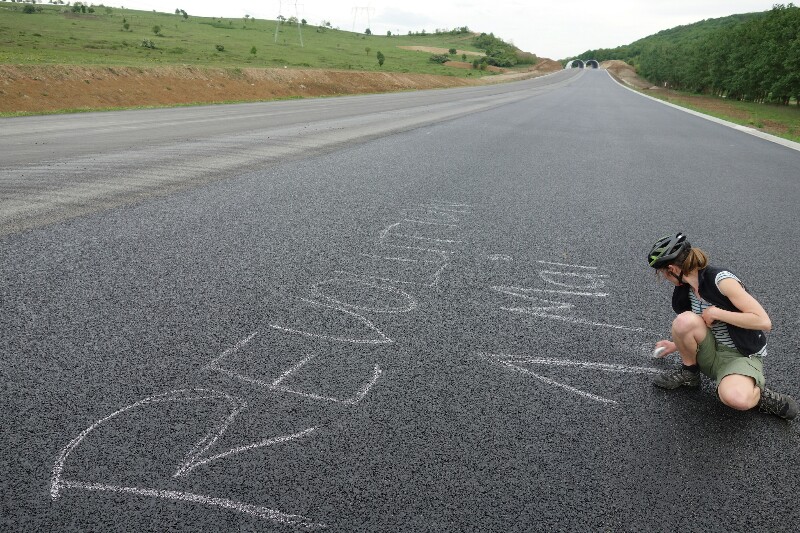 Another random overnight stay in the garden of very nice people, and again we got so much food.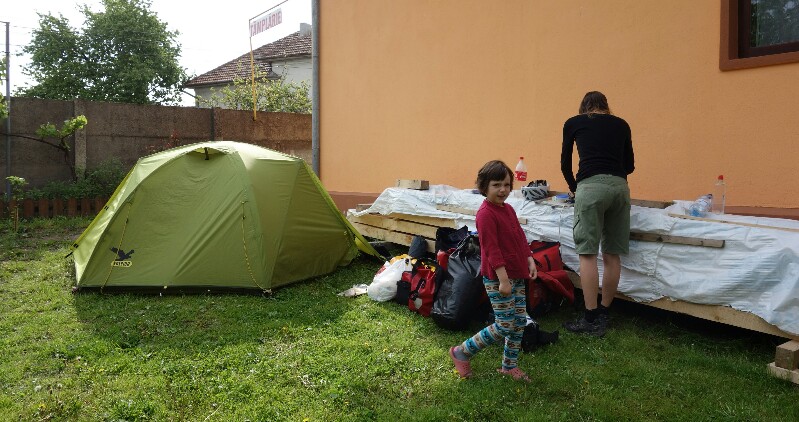 We visited one of the famous castles in transylvania, the Corvin Castle in Hunedoara.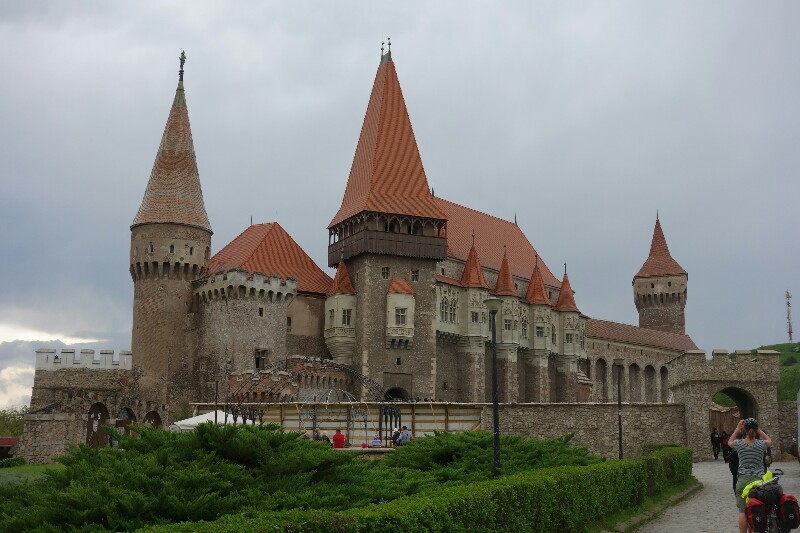 Here are interesting houses we haven't seen before. The houses belong to Romani people (Sinti und Roma).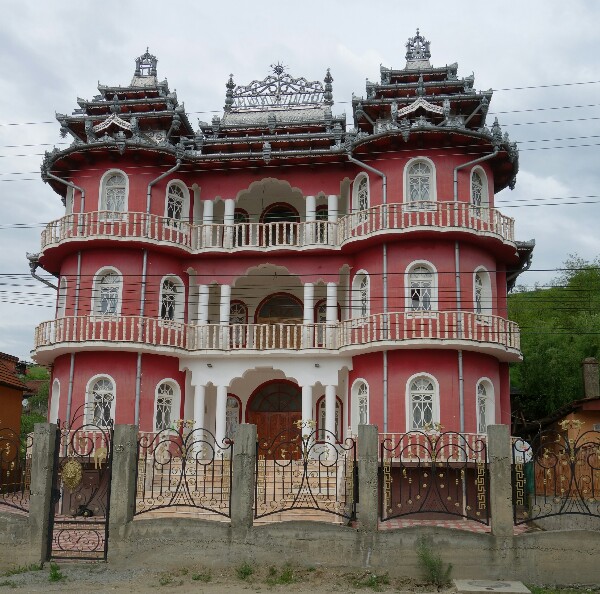 The landscape here is beautiful.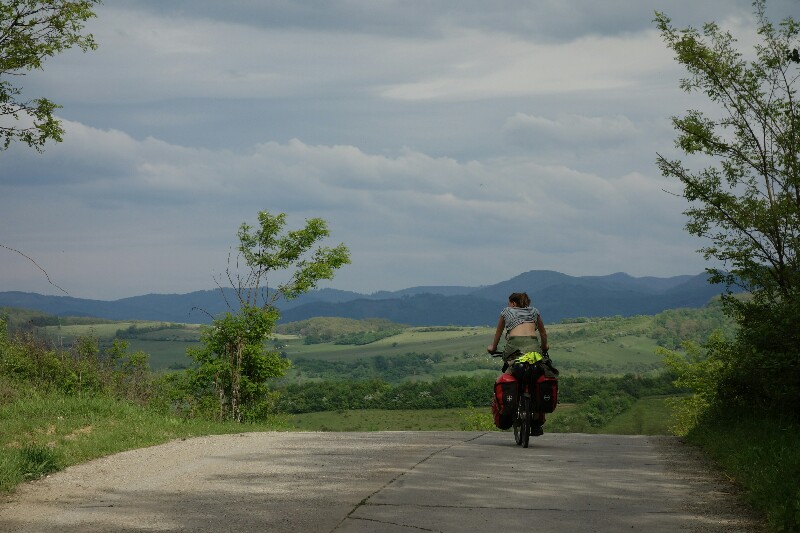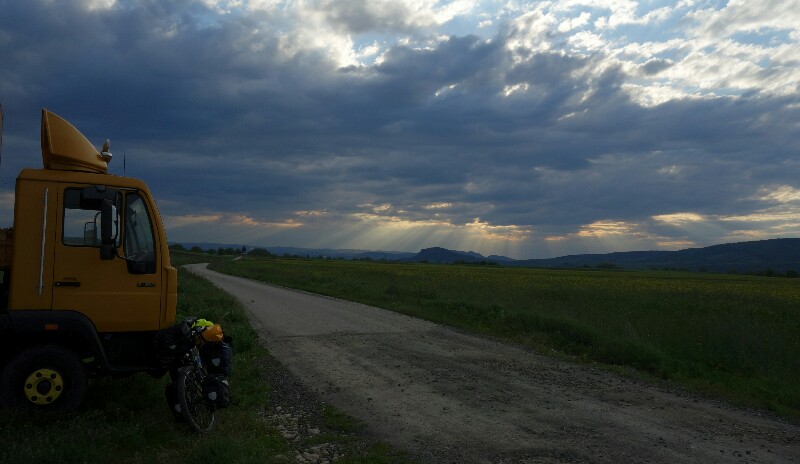 Again we have to cross a river (Moraş) with a ship.
Randomly we met Andrei on his way home to Alba Iulia. He was very friendly, showed us the city and we could stay the night at his flat.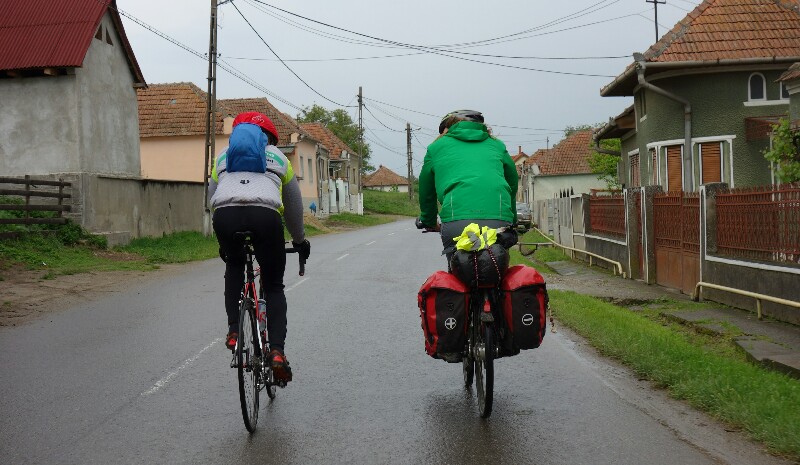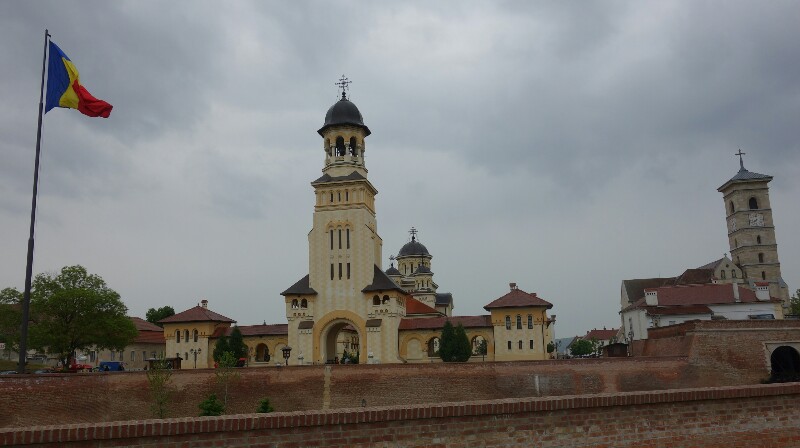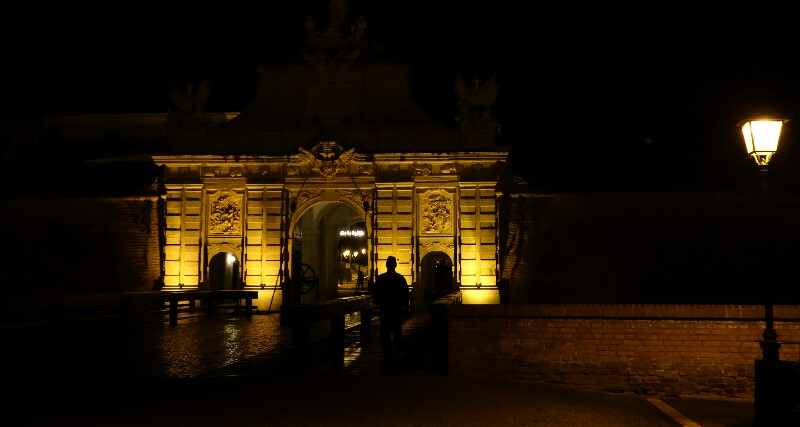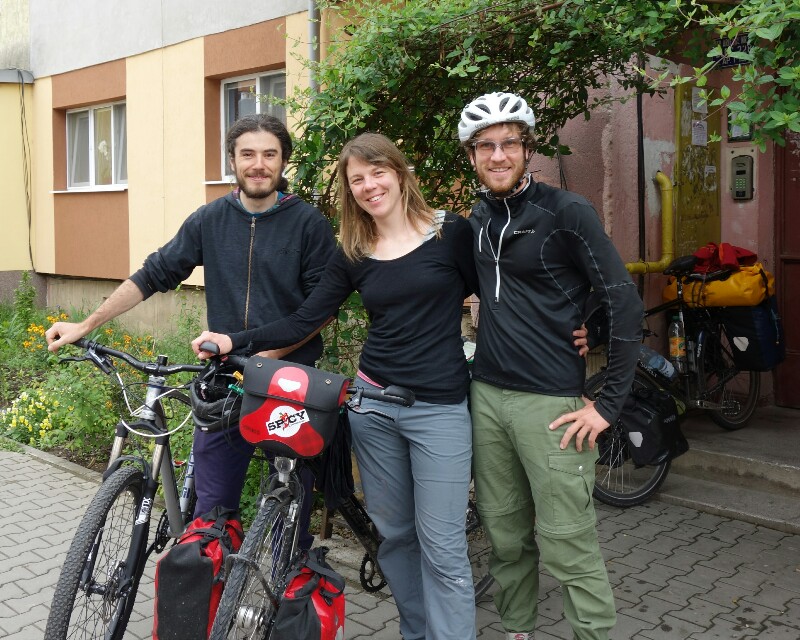 Between Alba Iulia and Sibiu we took small roads through a hilly landscape with very rural villages.