Our morning view.
This morning we met a very friendly cow shepherd.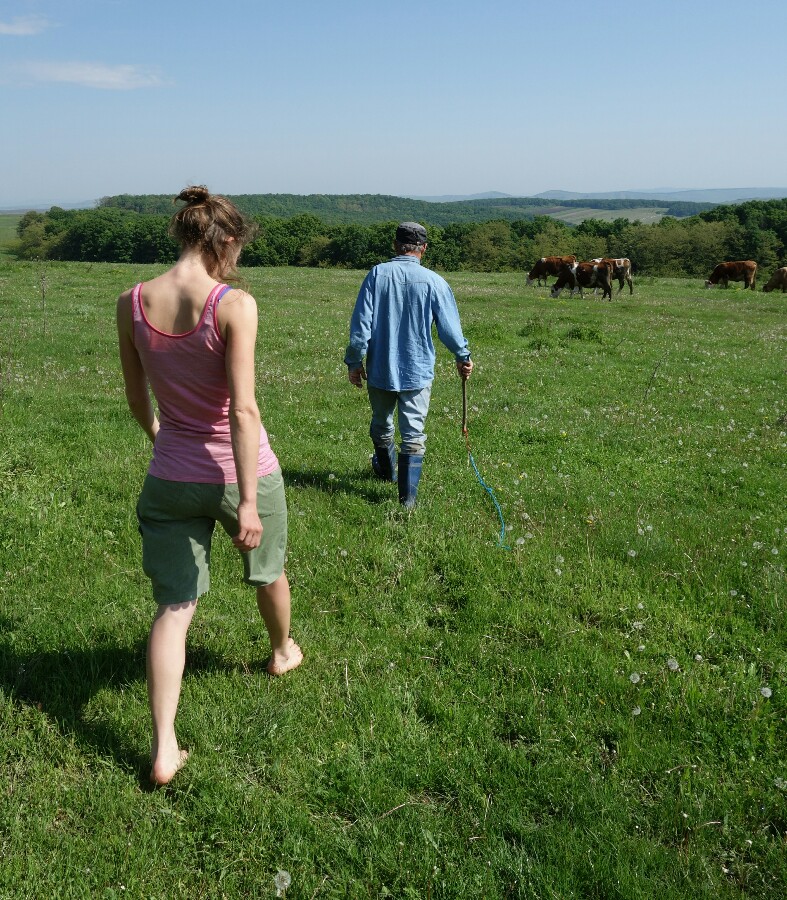 In the background you can see our tent.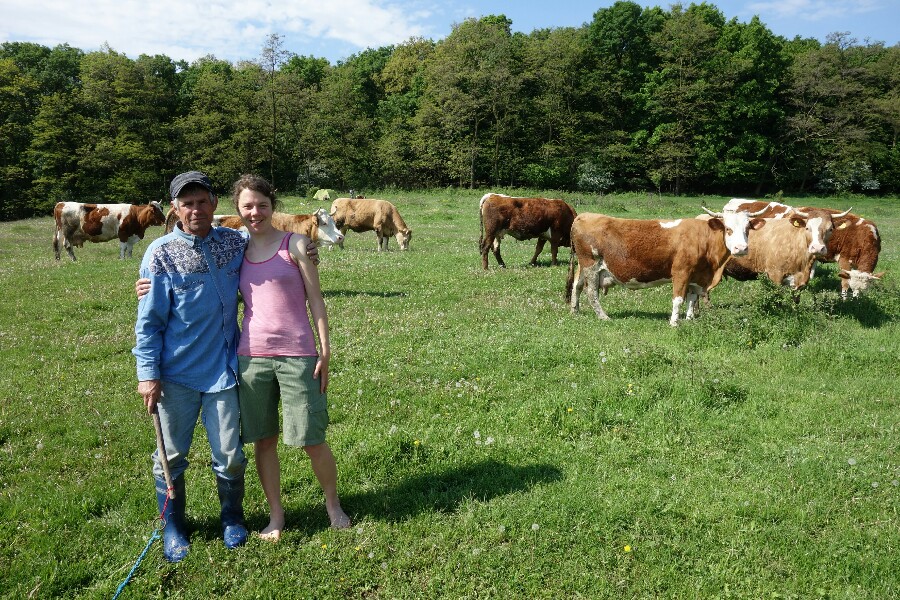 The rain tried to catch us, but we were faster.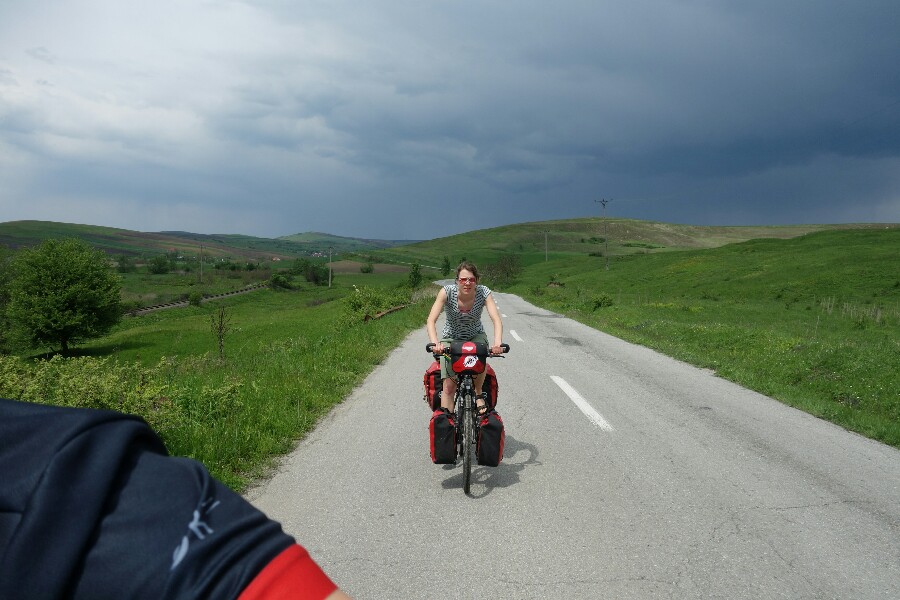 This day we made it to Sibiu and luckily we found a host via warmshowers.org at short notice. Vlad was very friendly, showed us Sibiu and we could stay for two nights, which was perfect for me because I felt not very good these days. I had strong stomach cramps, finally Buscopan helped me to get better.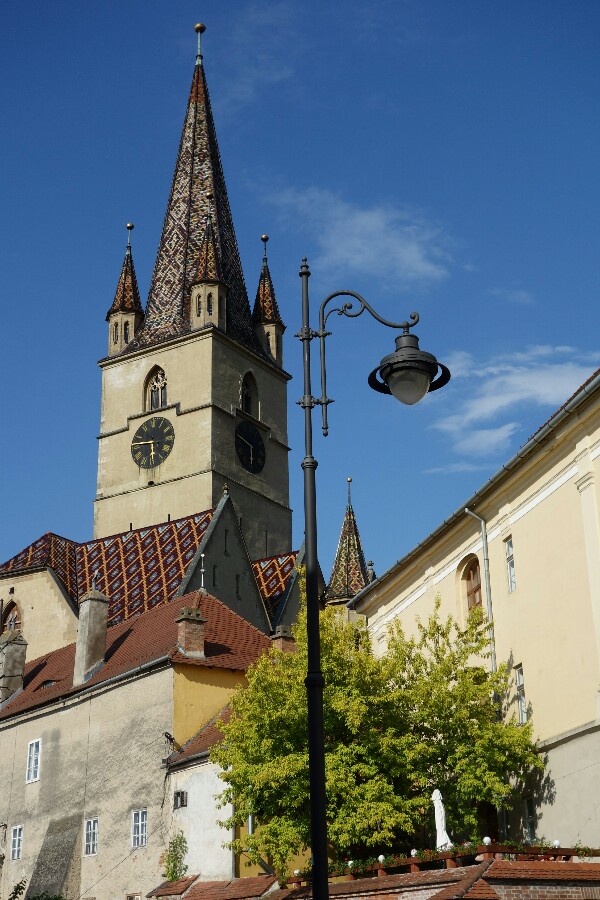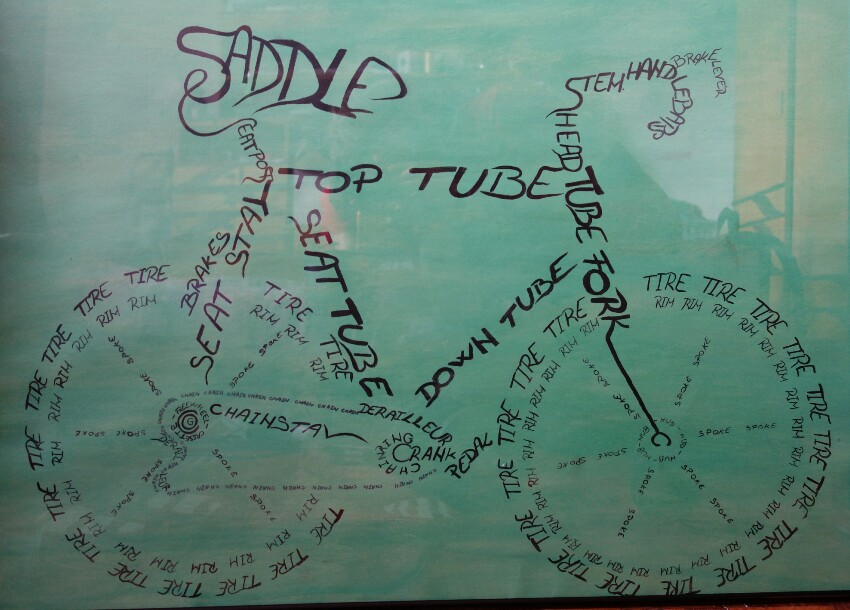 Sibiu didn't really want to let us go. Heavy rain crushed down.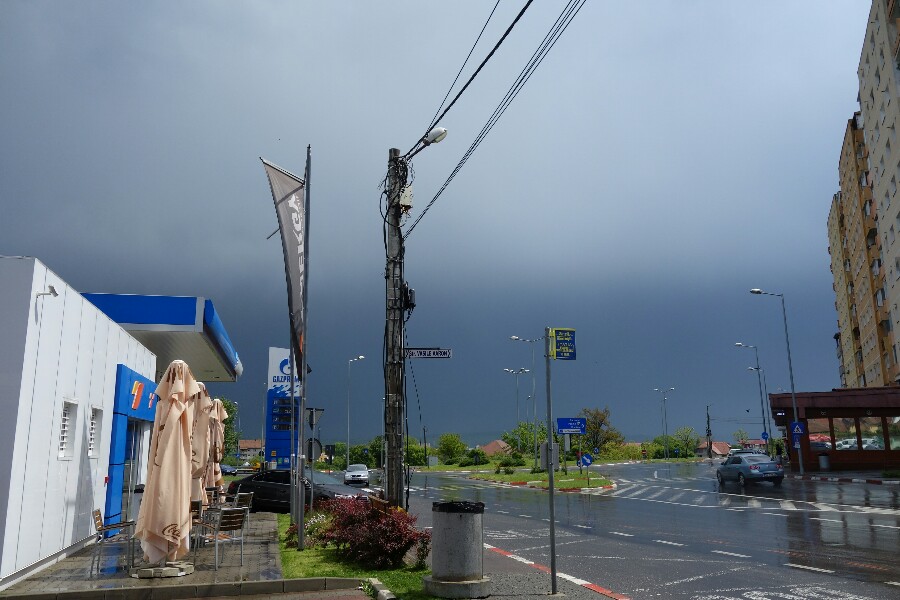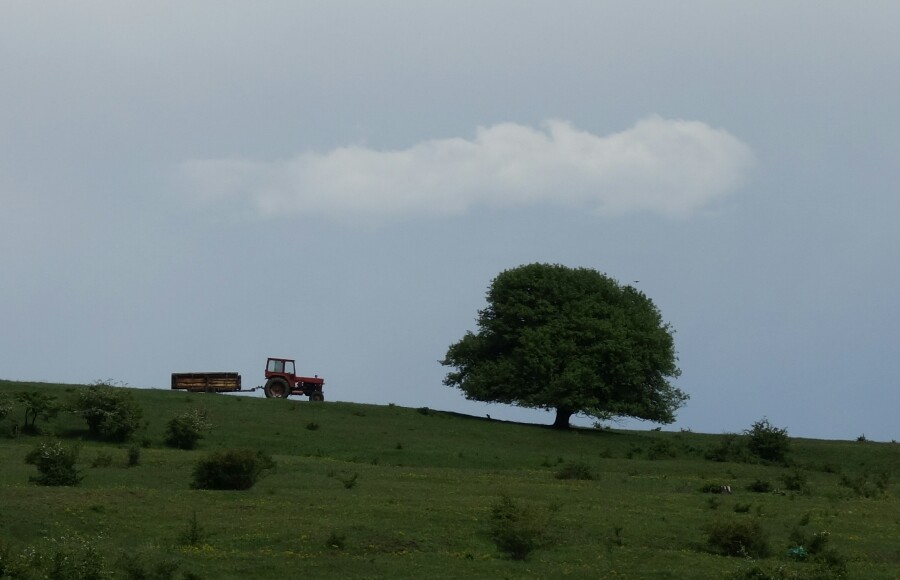 We cycled parallel to the snow mountains and had a perfect view. 
Patriotic romanian house.

At this day we had lunch under a nice old parachute. It was a small Schlachtfest of a biological farmer.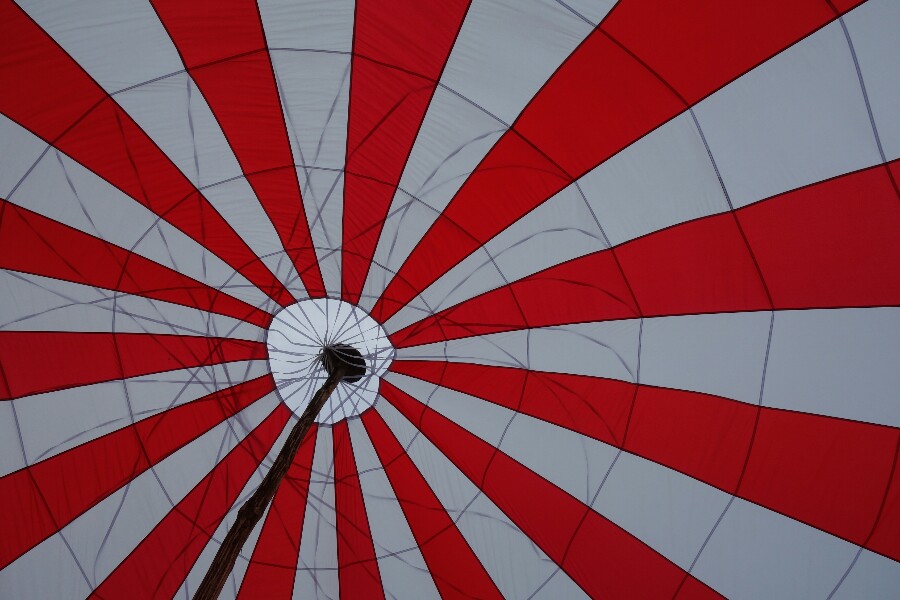 Cows and Angus cattle.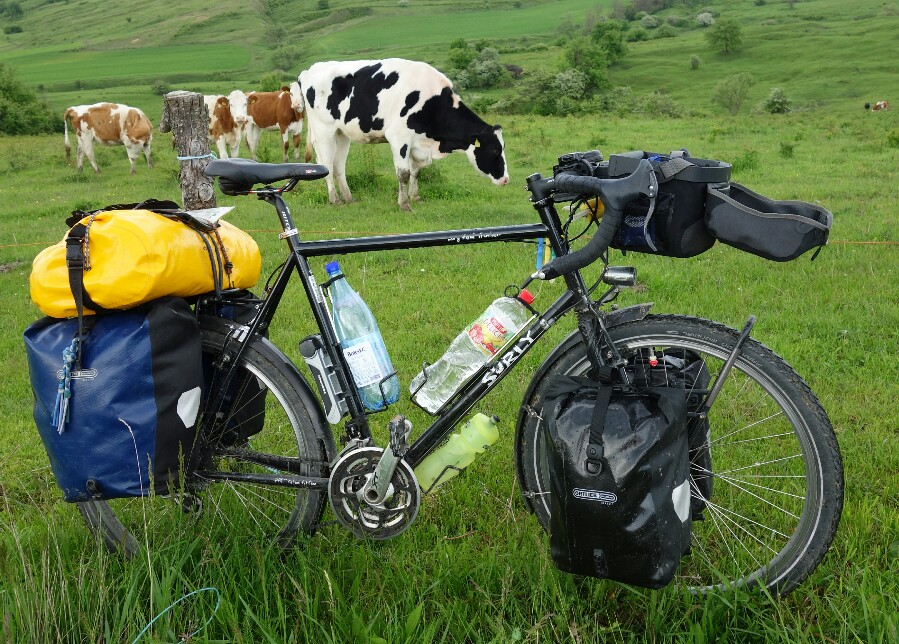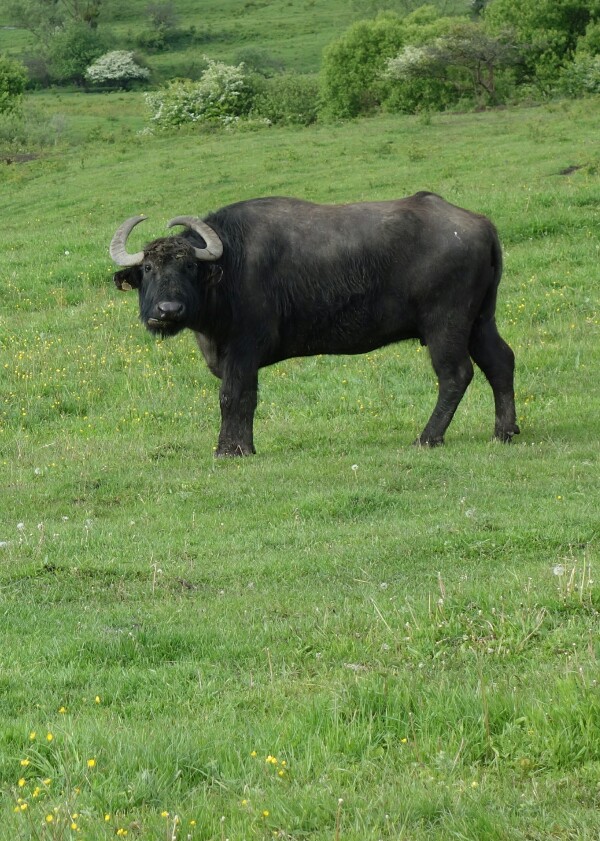 It's always worth to have a view to the back.
Green nature camp.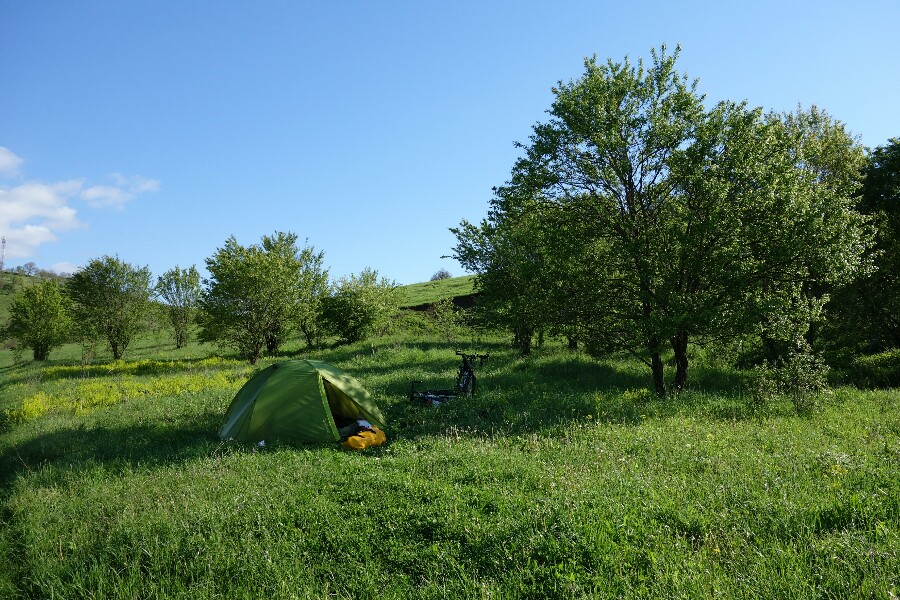 Celebrating 2016 km after almost 5 weeks.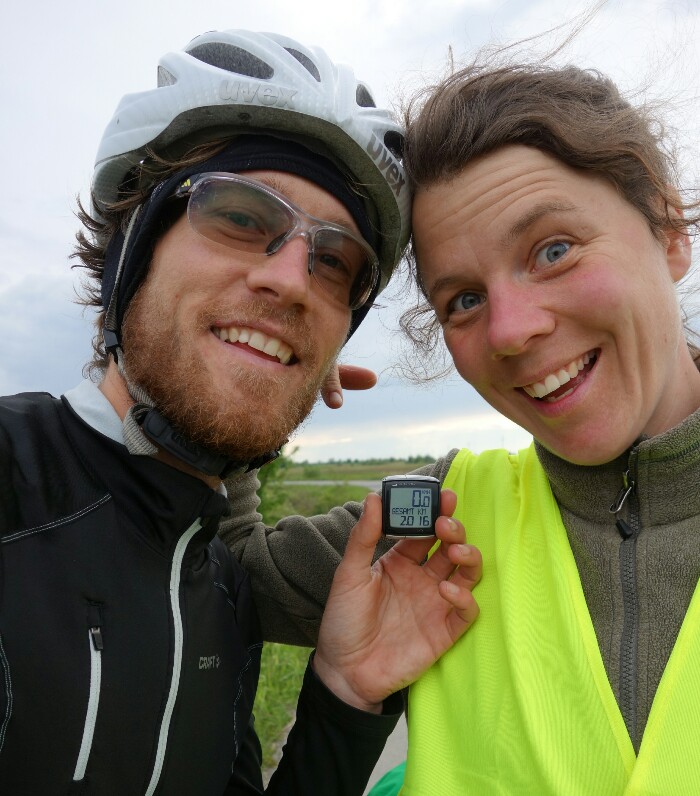 The new moon is coming.
Sadly another rainy day. Having a lunchbreake in front of a supermarket and waiting for the rain to stop. I hope we will get some better weather soon. 🙂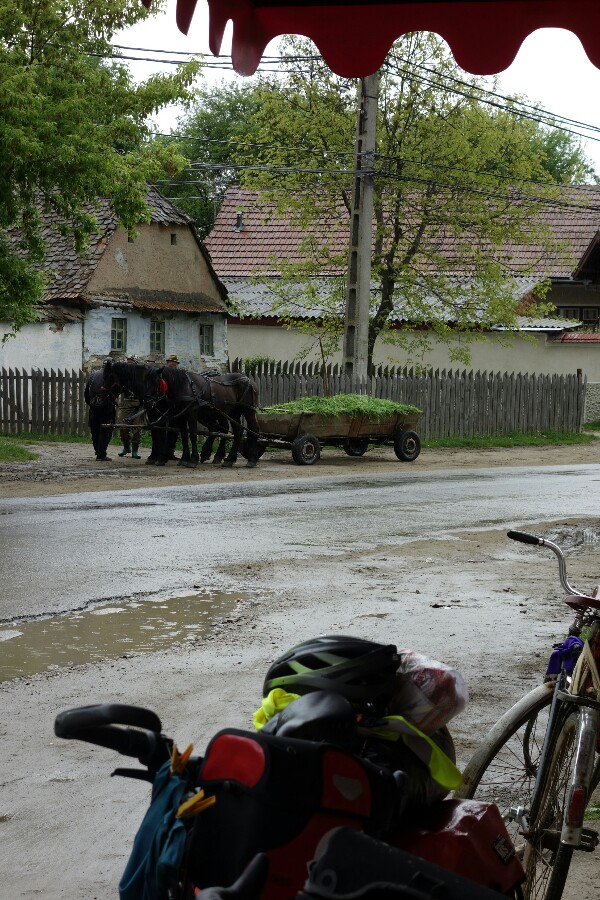 After a longer climbing we had a nice view over the city Braşov.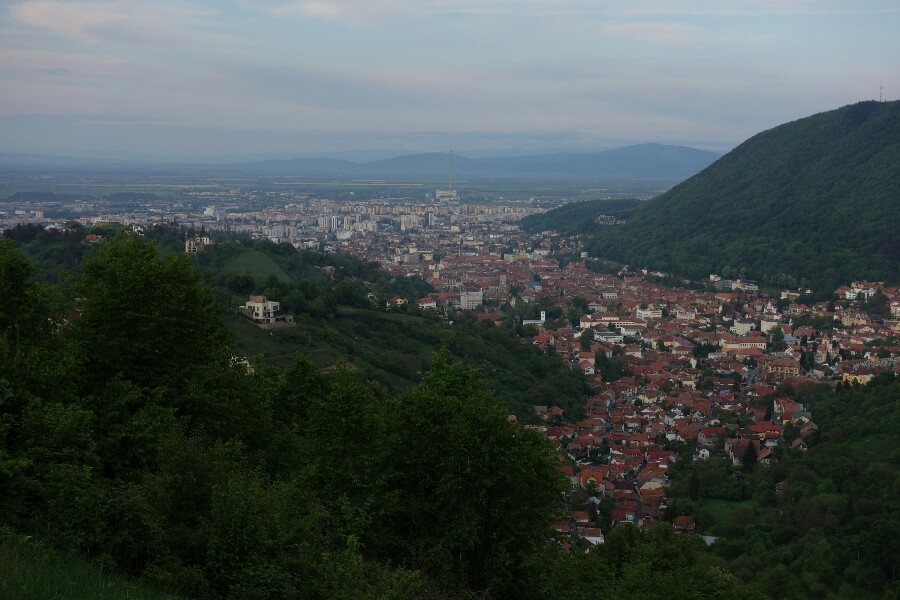 One day before we random met two motorcyclist taking shelter from the rain like us under the roof of a old gas station. Jimy invited us to visit him in Braşov and to stay at his place.
At night Jimy drove us up to the hill with his car for the night view.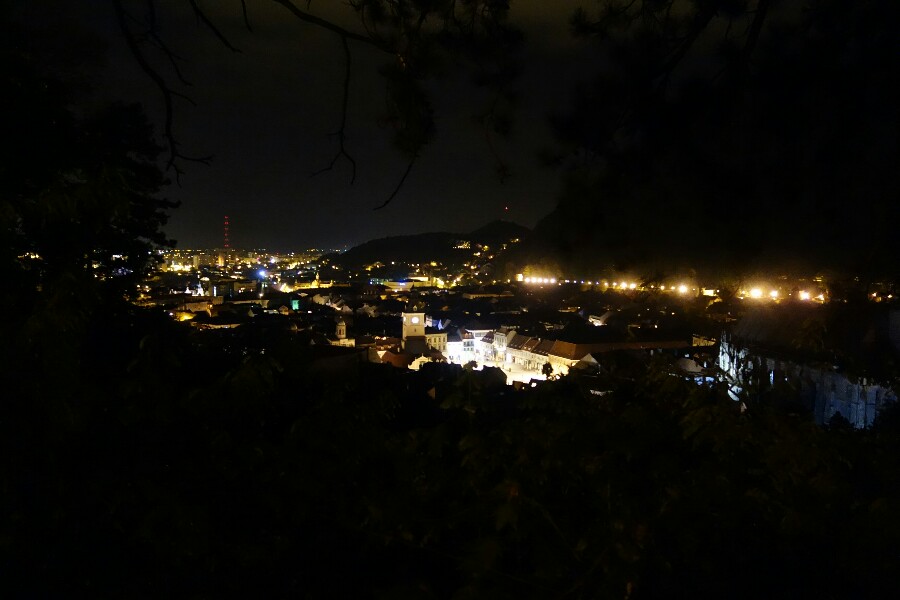 A lot of lanes.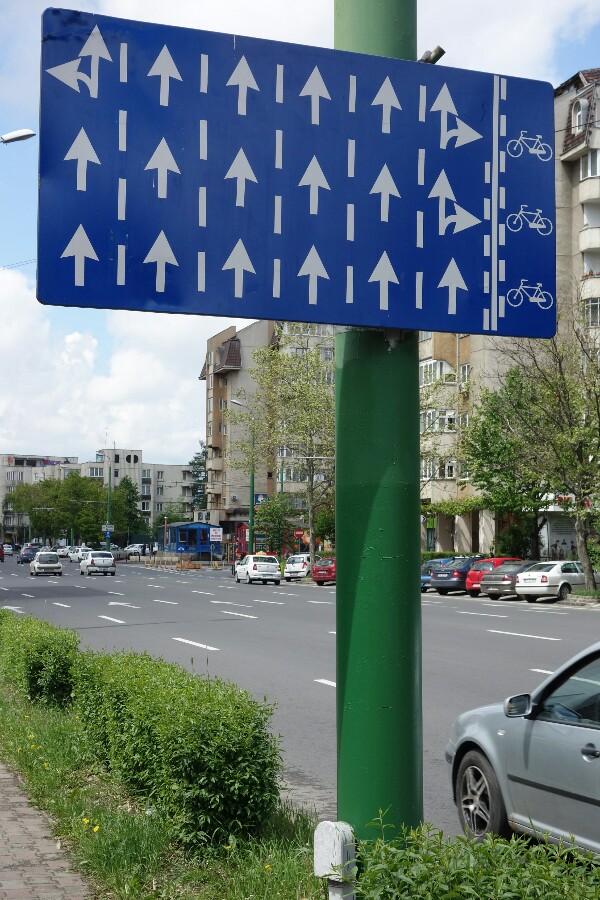 We visited a underground/cave-monastery.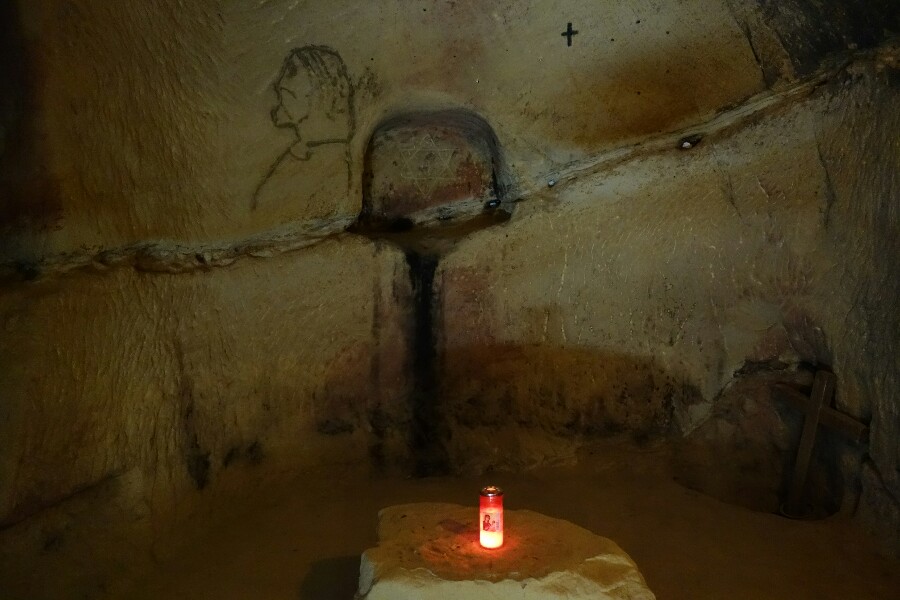 And the famous Dracula Castle in Bran.