Welcome to Singapore!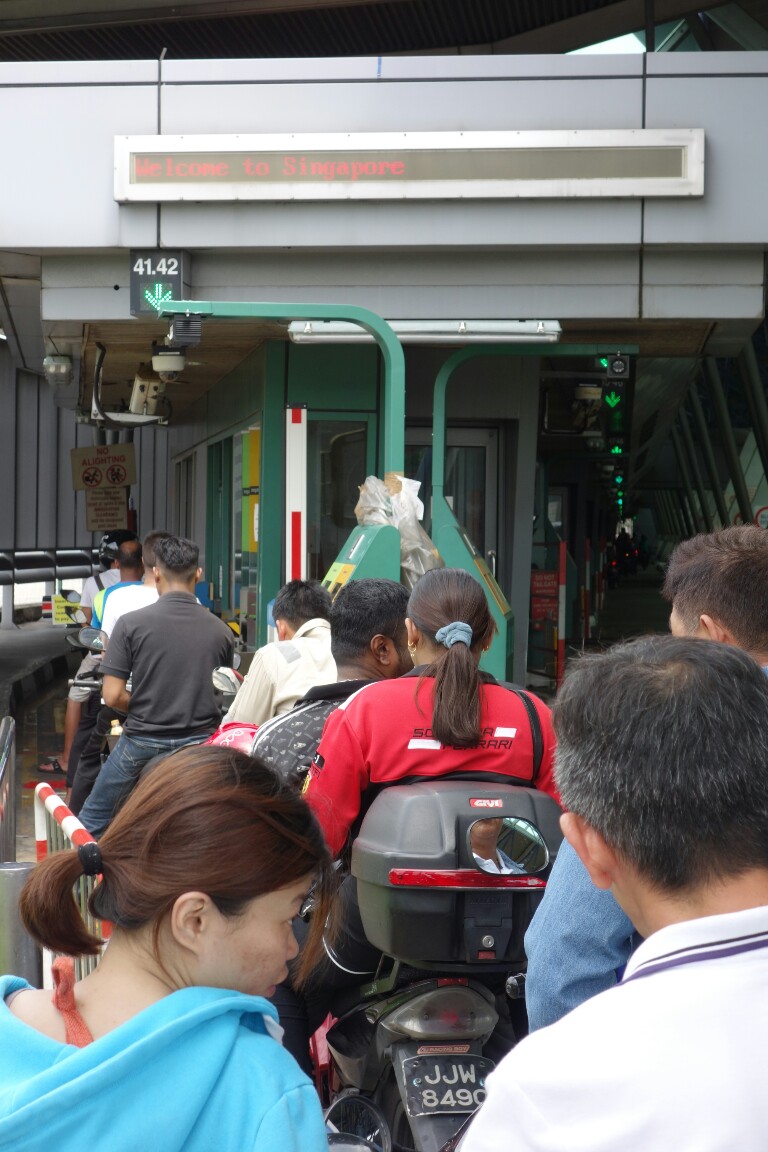 Singapore is a city with a lot of signs, which forbid you doing something. The first rule I break is taking a picture in the border zone. I know that's forbidden at every border, but I didn't think about that in this moment.
I follow the many motorcycles, but unfortunately there is something wrong and a traffic jam occurs. Everyone has to wait. After a while the queue is moving again. Finally it's my turn. I give my passport to the officer, he is friendly and asks some questions, but then he says I have to go to the office to check something. I should wait here, someone will pick me up and bring me to the office. Ok, I wait. The queue behind me has to wait as well. Why? I don't know. Finally, after 15 minutes a guy on a bicycle appears and we cycle 100 meter to the office. Again I have to wait. Friendly officers ask some questions and I have to give fingerprints. And wait again. So it takes quite a long time until I am done with the border process. Why me, I don't know. Most probably it is something like a random check.
But in the end I have my stamp and could stay for 90 days.
It is real, I am in Singapore, that is the most distant point from Nuremberg, connected by land, on my way to the antipode.
Cycling in Singapore is totally fine. I find a short PCN (park connection network), special roads for pedestrians, cyclists, etc.
Rest well before you ride, hmmm? I usually rest after I ride.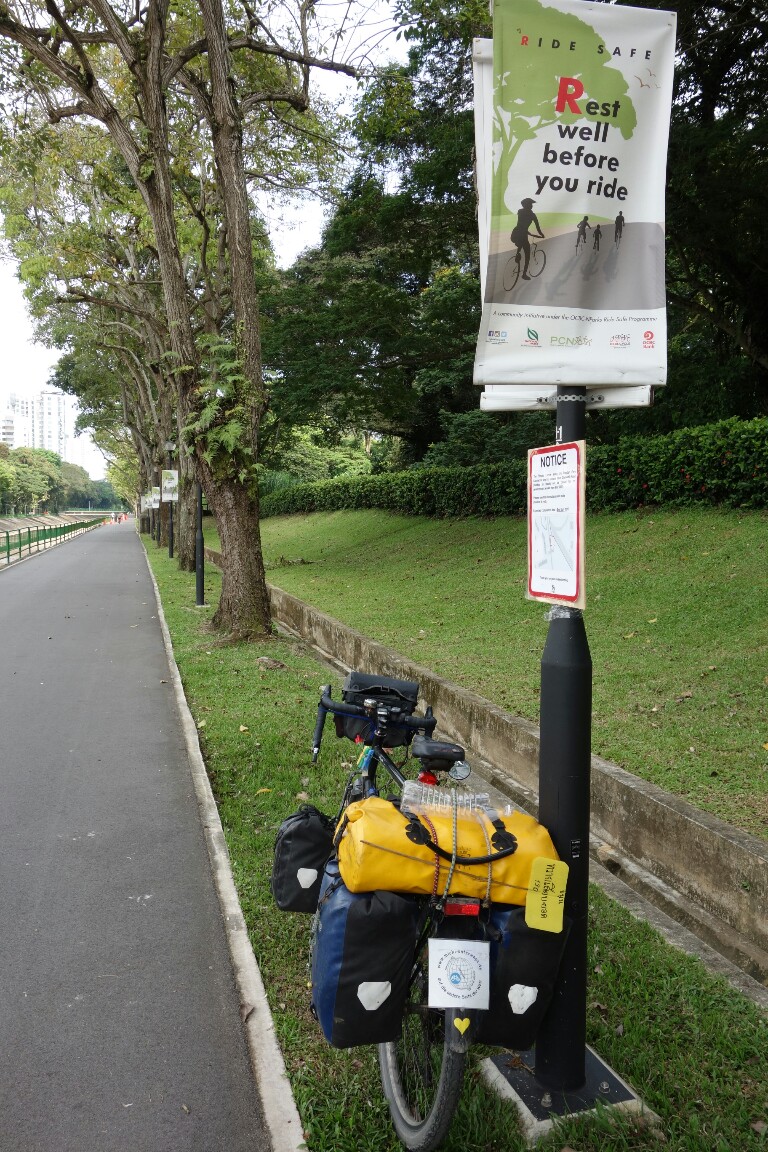 In the afternoon I arrive at the skyscraper, where John and Tatjana live. At this time I didn't know, that it is this very big one. It has seven towers and 50 floors.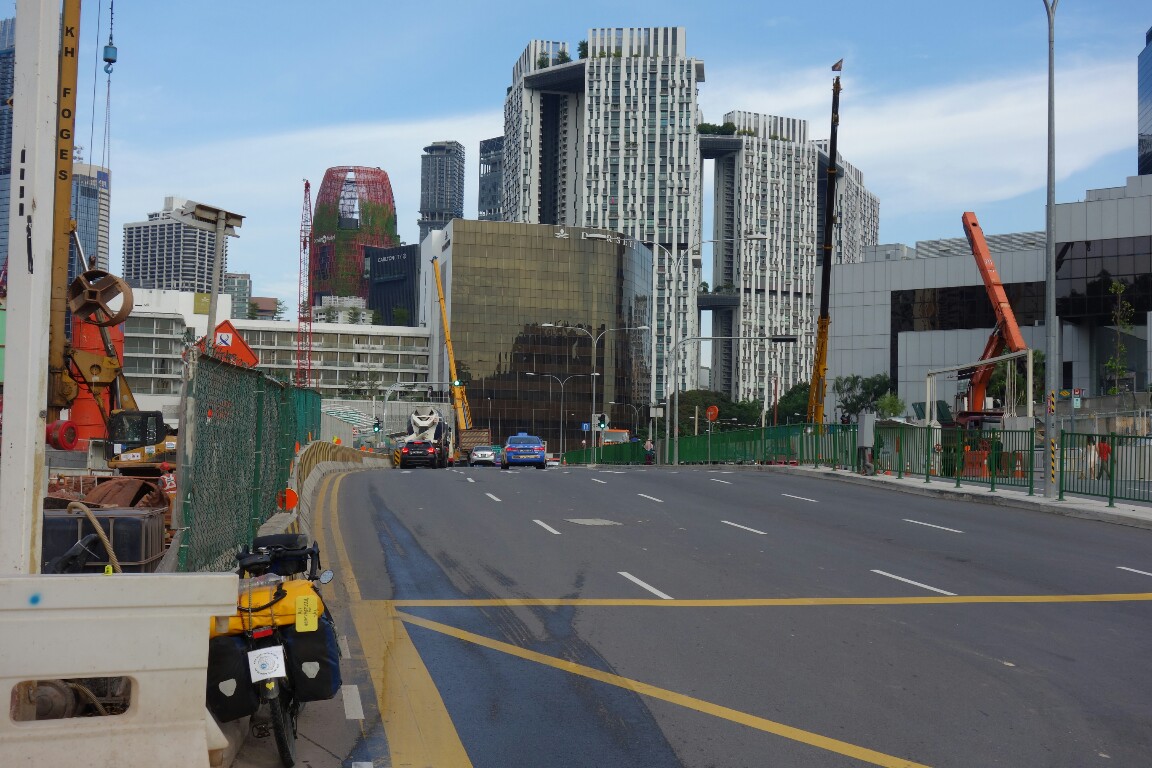 I am welcomed very kind and we walk to a restaurant, where we eat a very delicious fish head curry.
After a very long time, one great thing in Singapore is for me, that you can drink tap water. Amazing. 😉
The next day on the way to the bicycle shop, I find this art project. I try to look pensive for the picture. Good question, everybody can put some thought into it.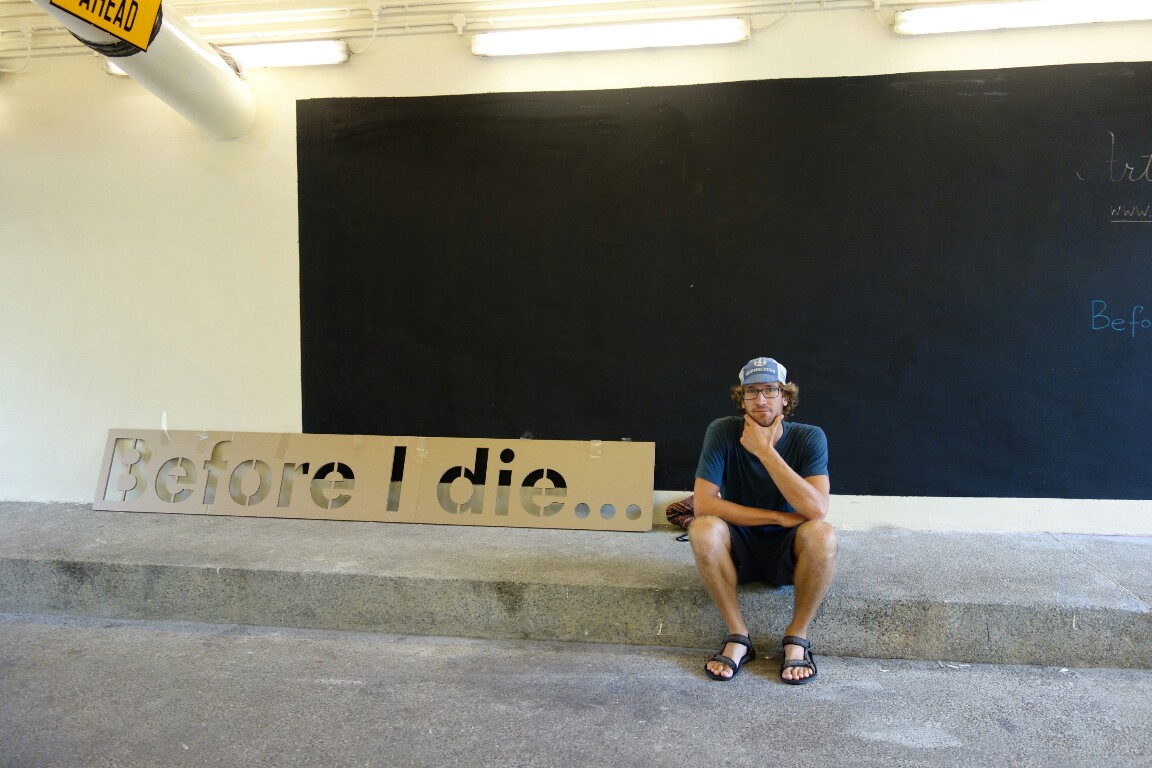 The view from the flat is amazing. The seven towers are connected in the 26th and 50th floor. If you want you can go running a 800 meter track 150 meter above Singapore.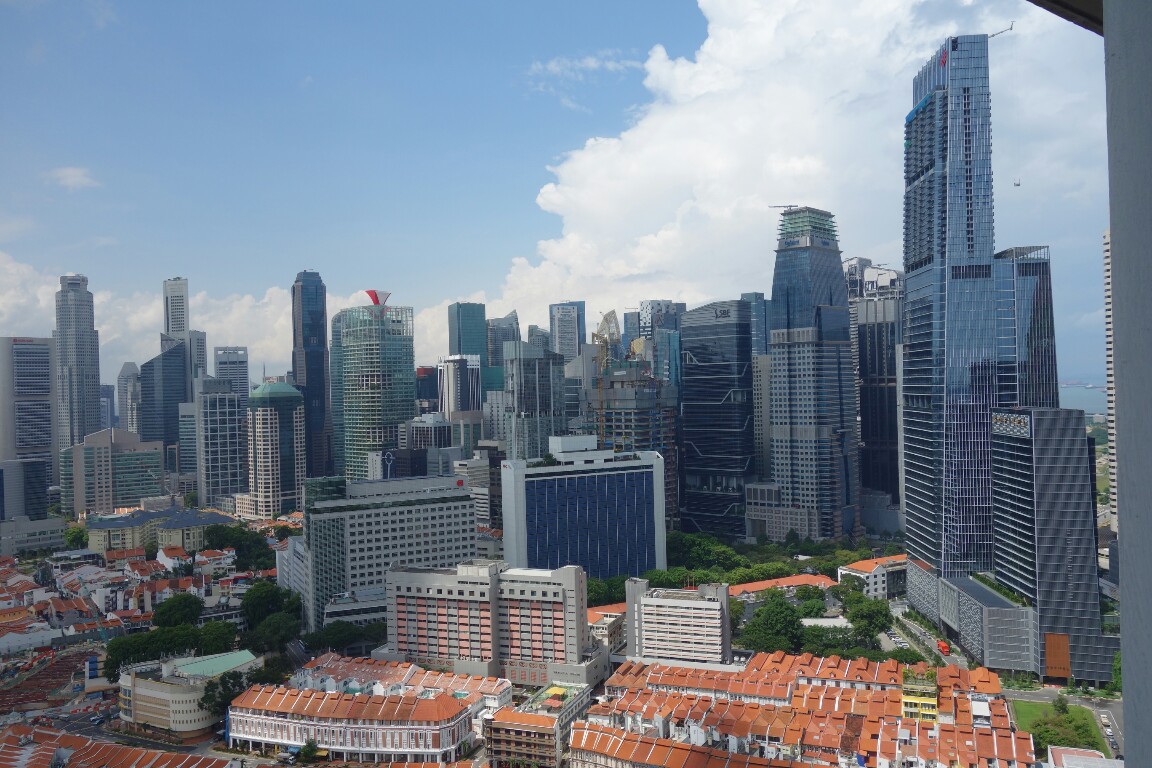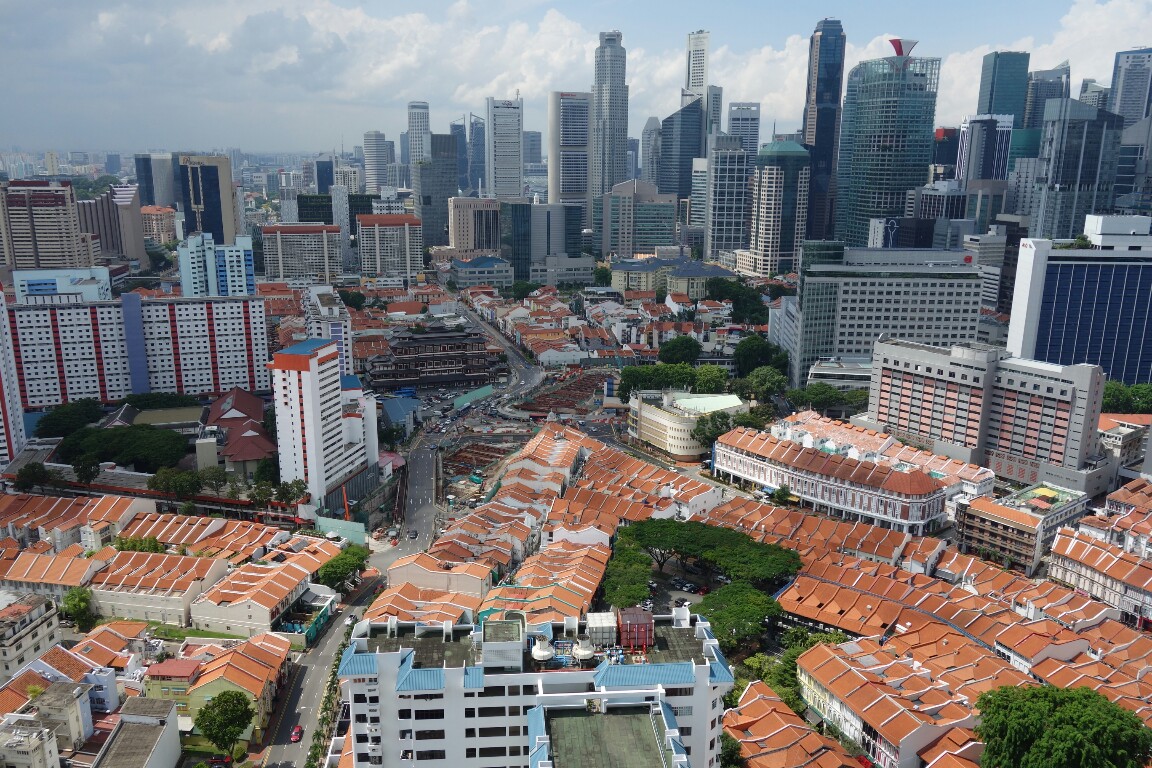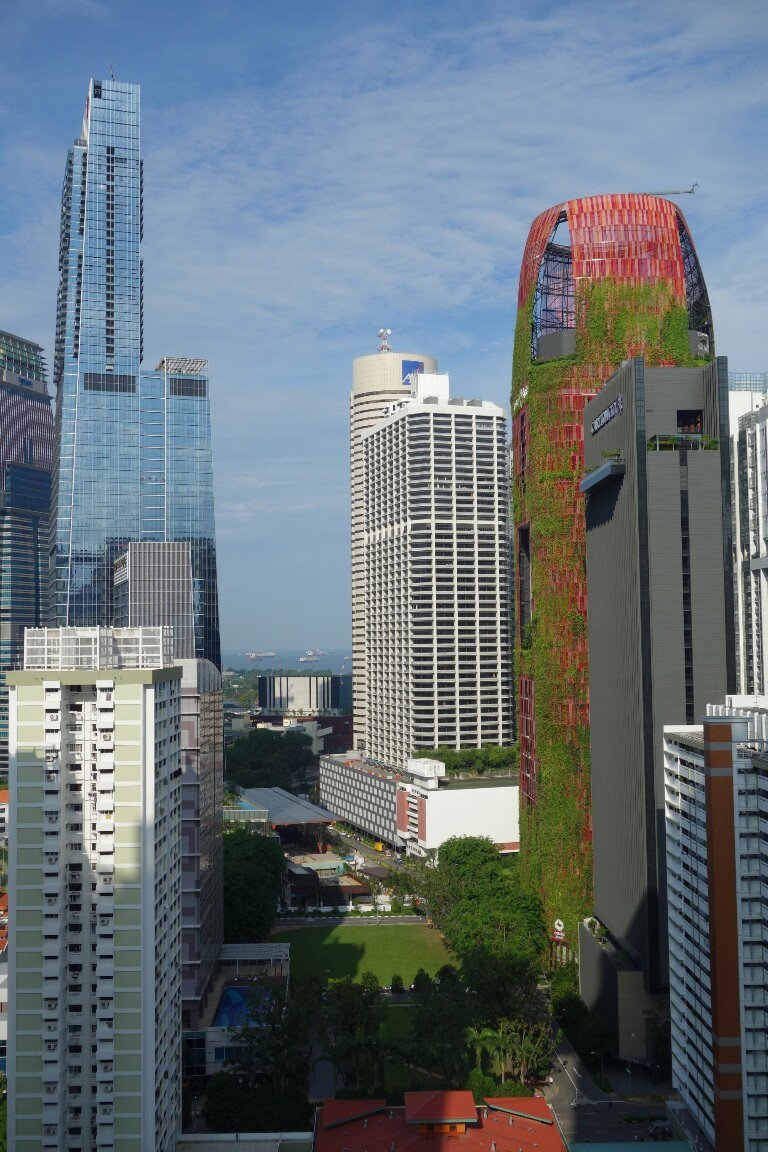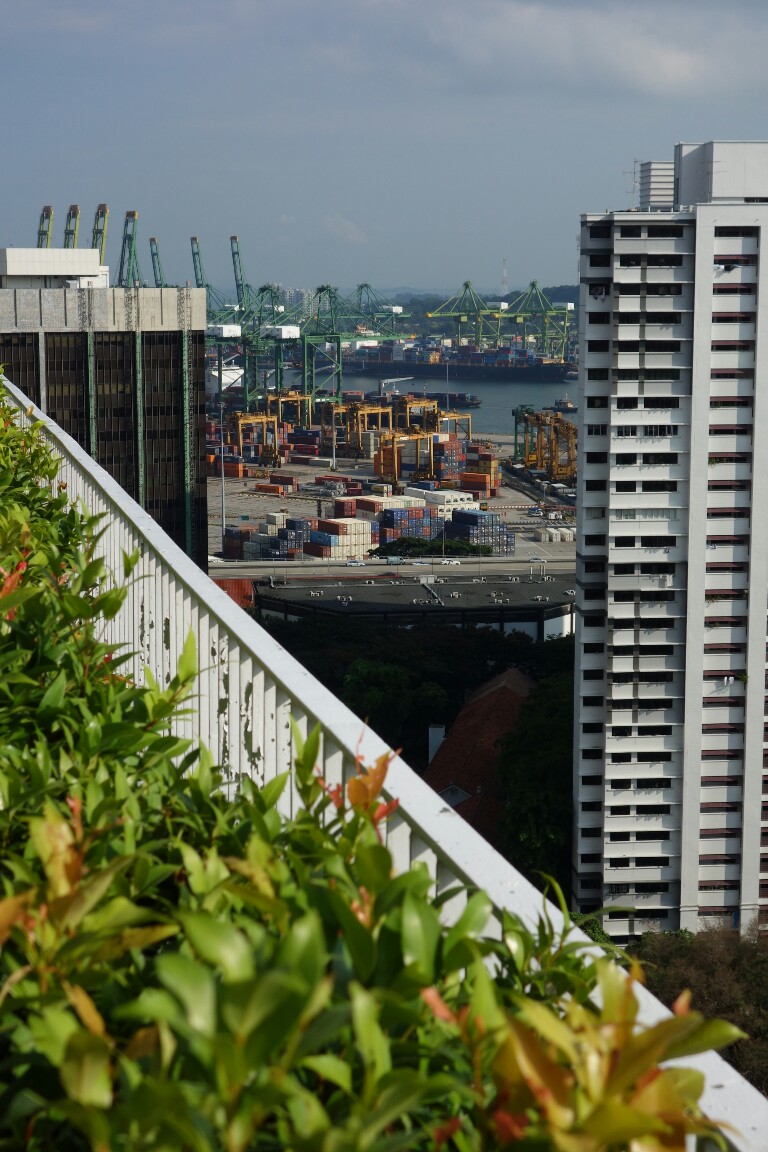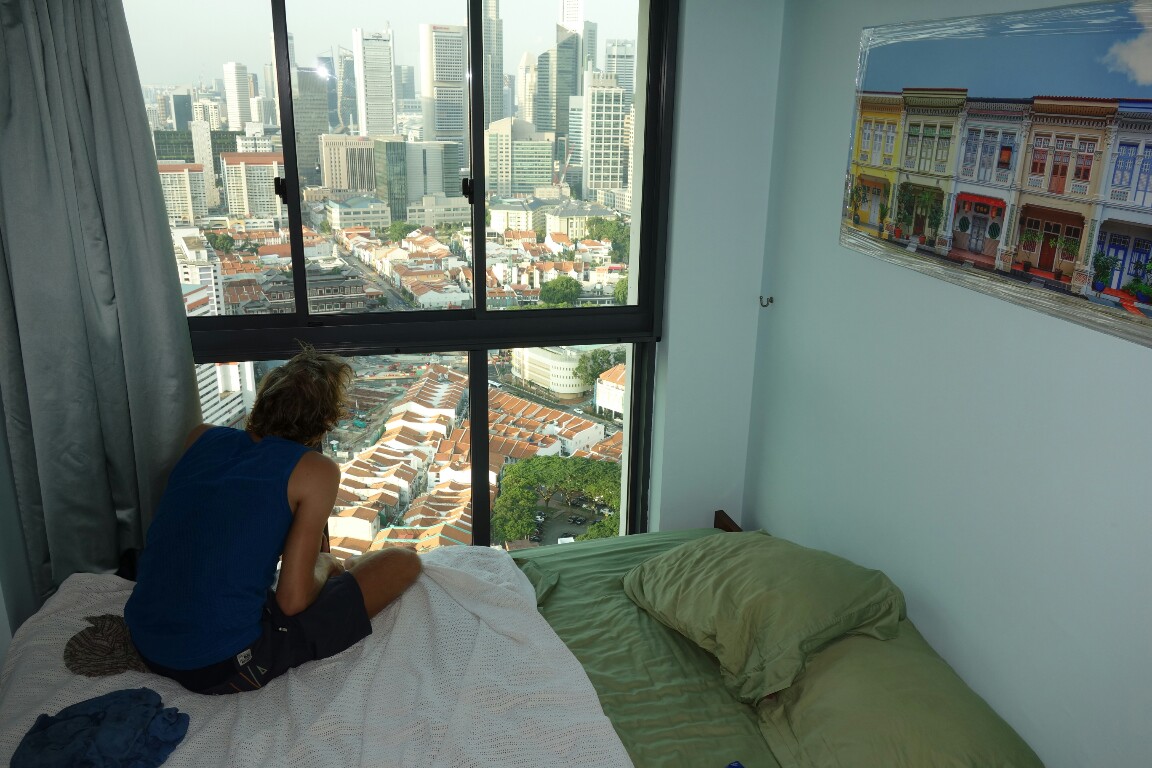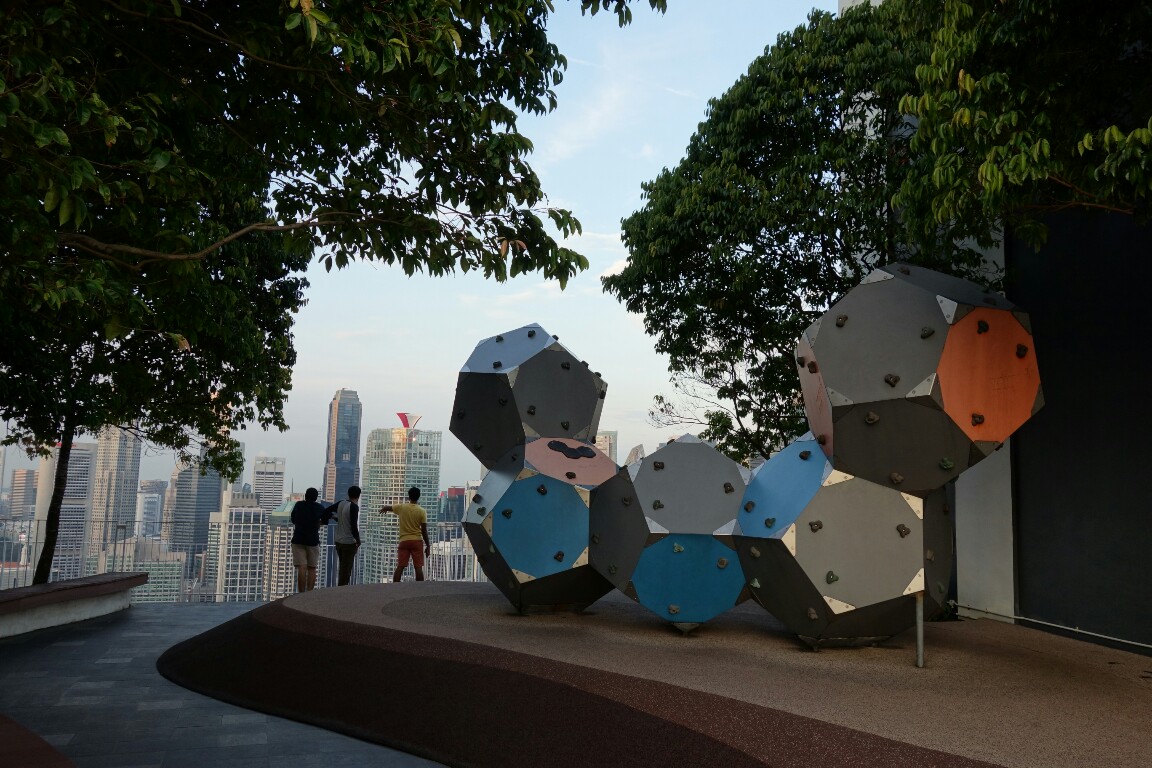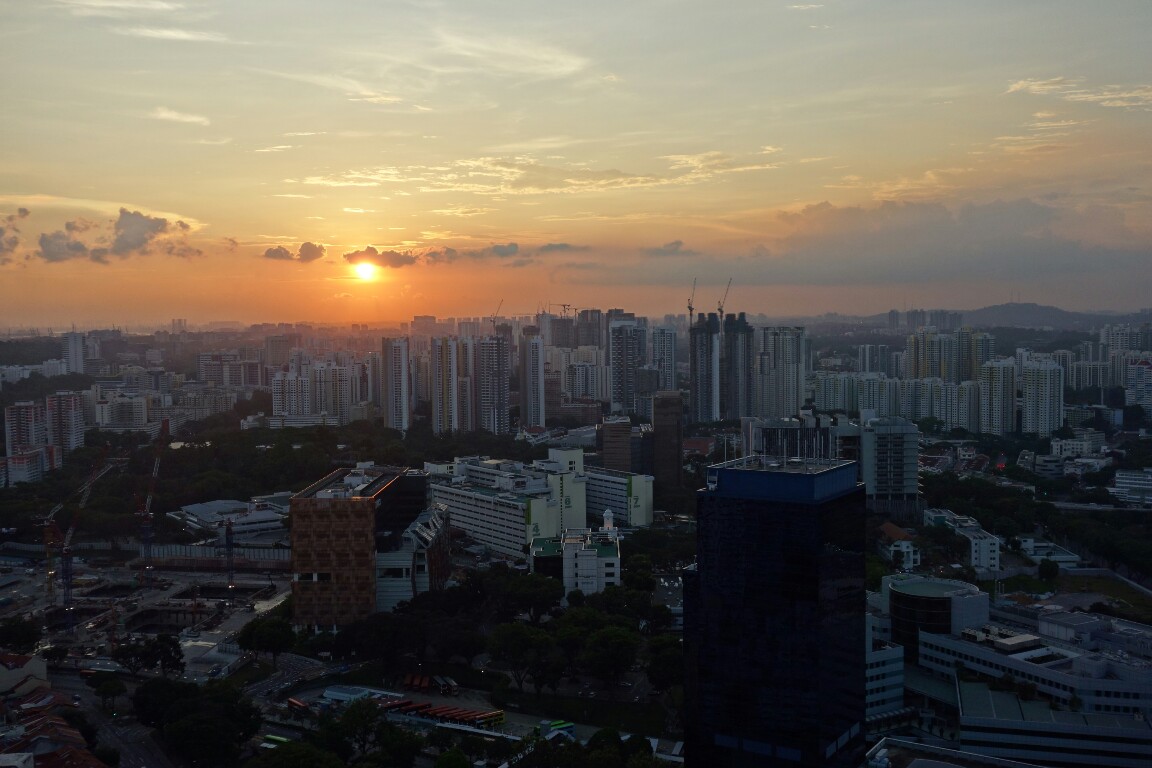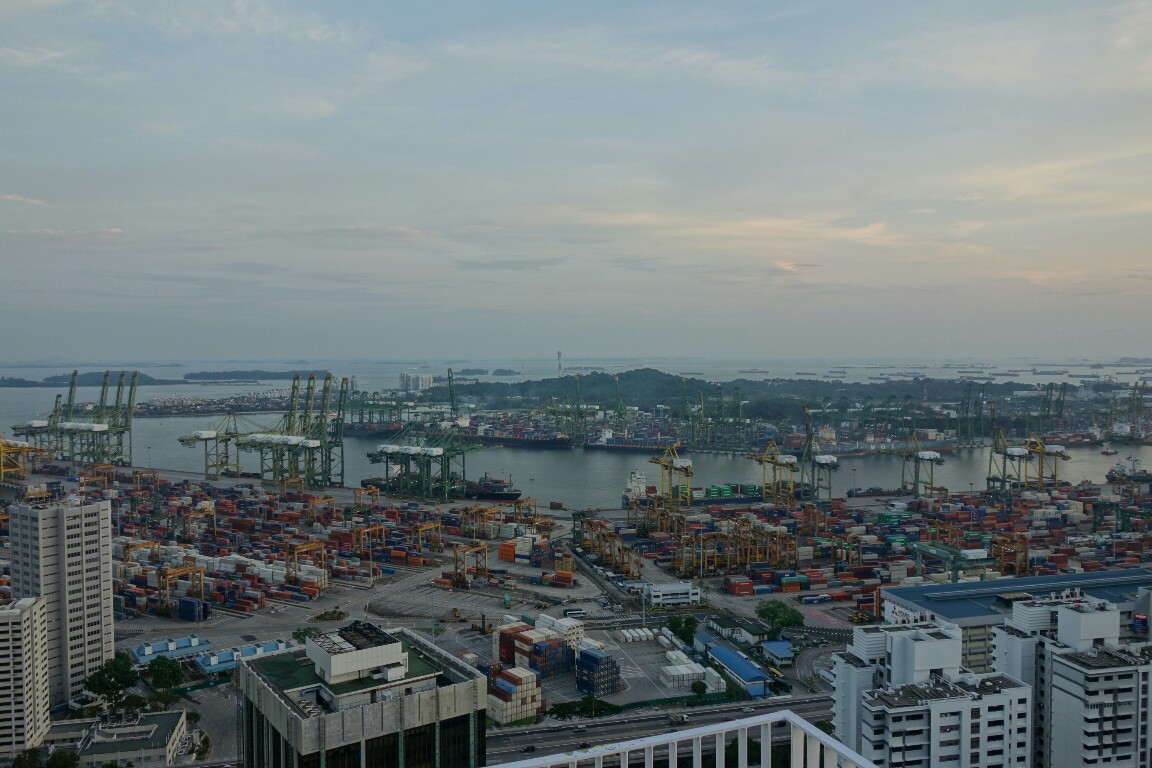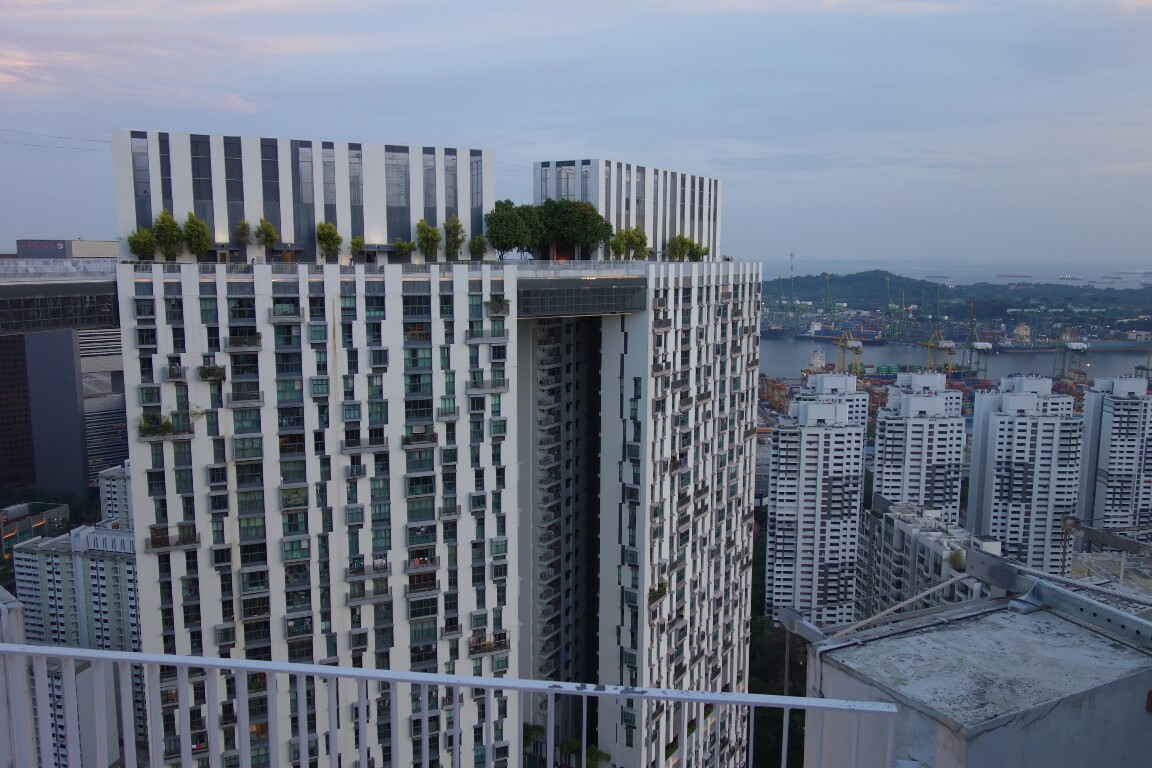 Singapore is finally the place where I change my drivetrain. I actually am surprised, that the chain lasted that long, 18.700 km.
But I also have to change the cassette, the small and the middle chainring. Chain and cassette I already bought in Bangkok. The small 24 teeth chainring I got in the south of Thailand. And in Singapore I finally find a new 36 teeth chainring. In the upper left corner of the picture you see my old 26 teeth chainring, which I replaced by a 24 teeth one at the first day of the trip and cycle it around since then. :/ Everything I need, tomorrow I will replace all parts.
At night there is a small hipster market down in the park with lots of expensive stuff. For example a small cup of beer cost 10 S$, about 6,5 €.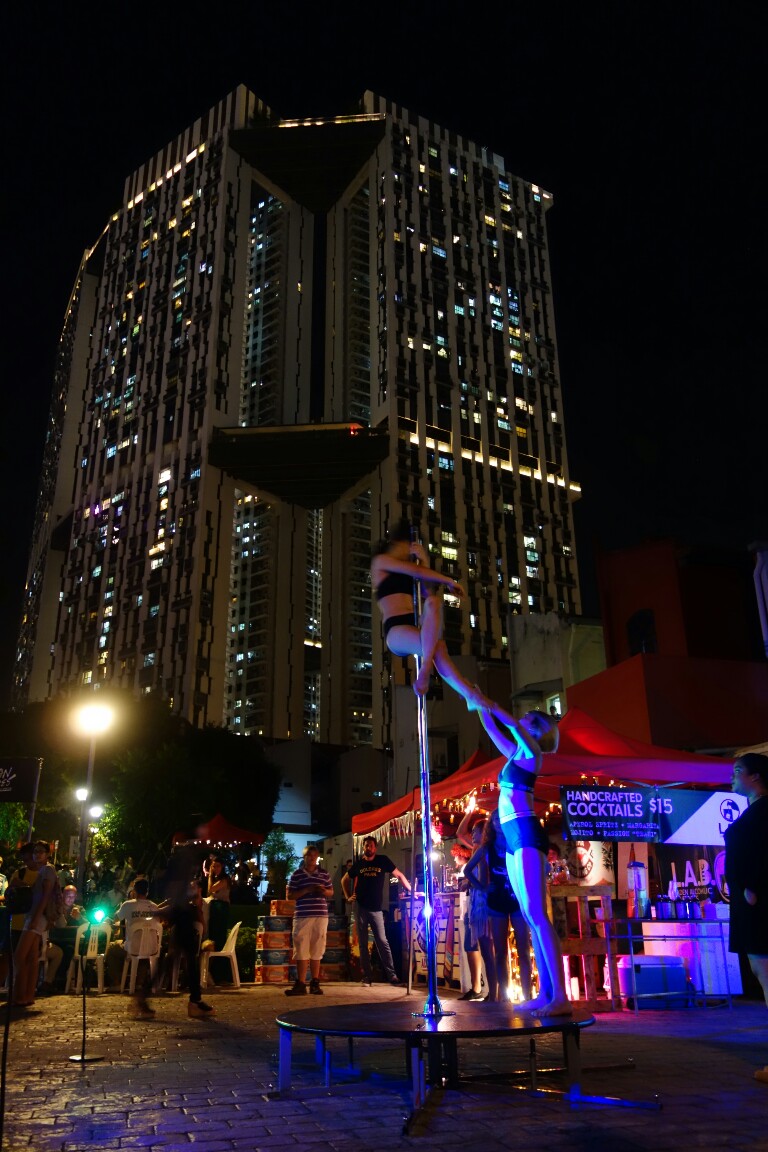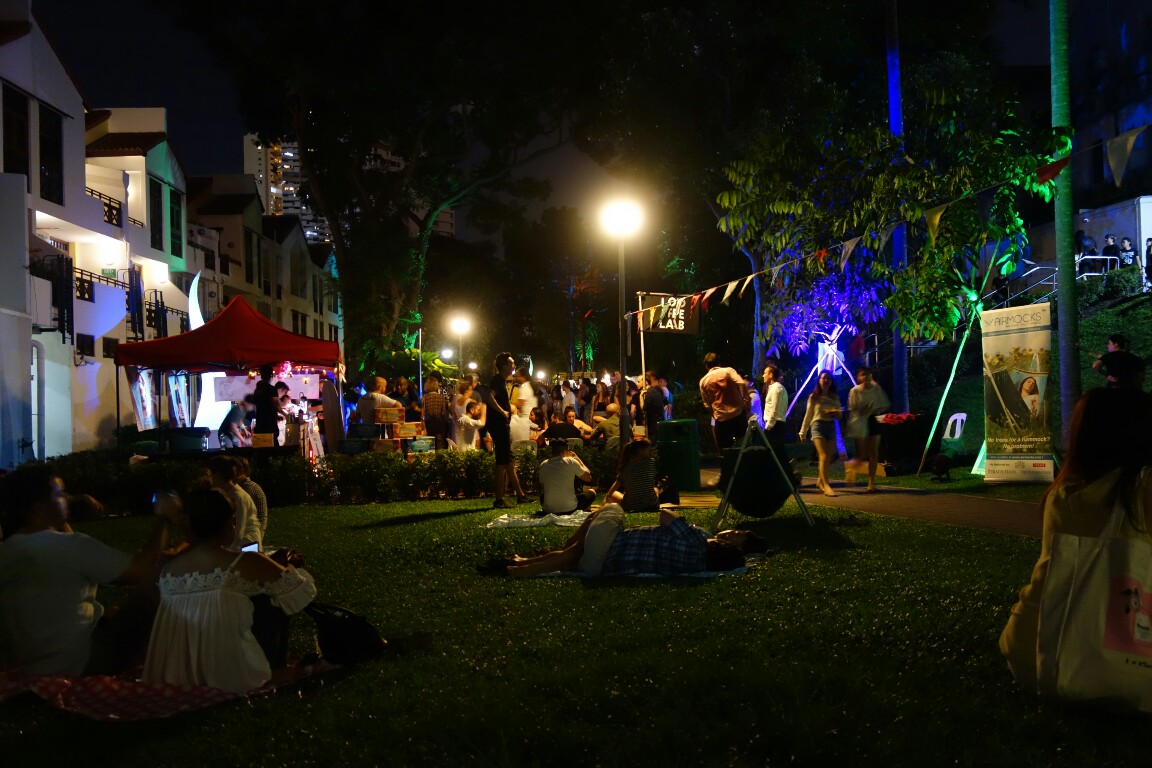 The blackboard with the "Before I die… " sentence is entirely scribbled now.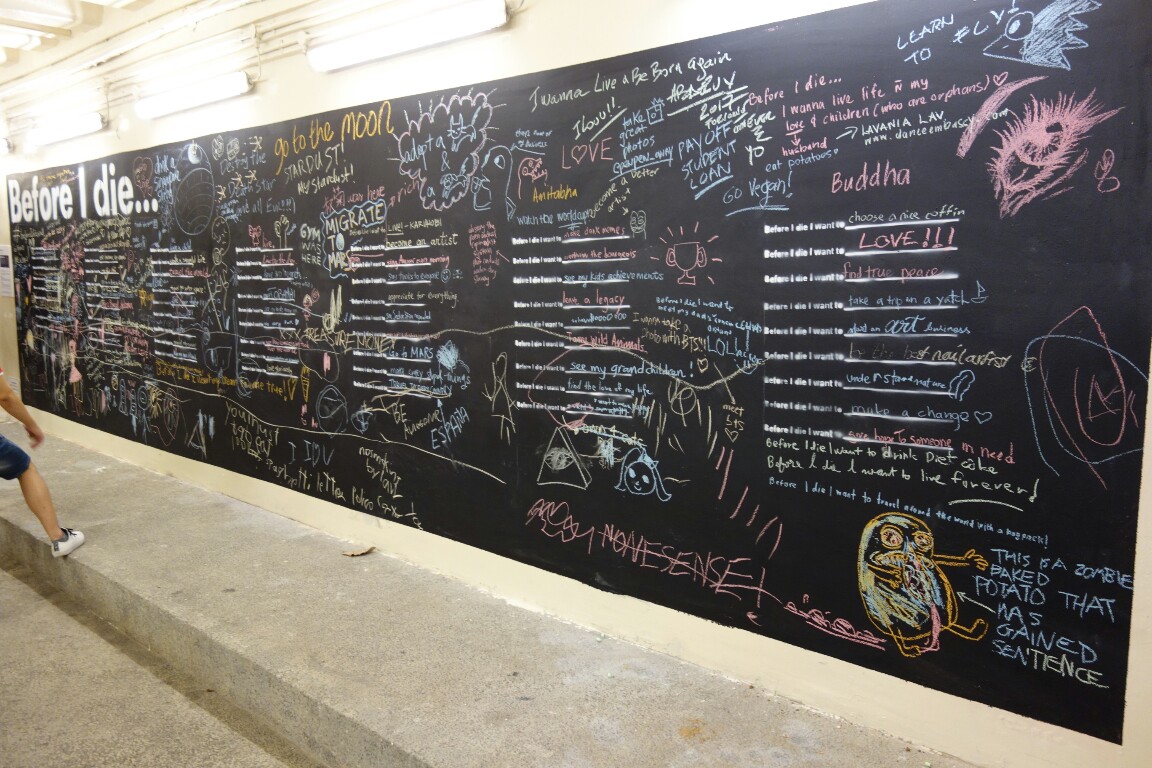 Best view in town at night. 🙂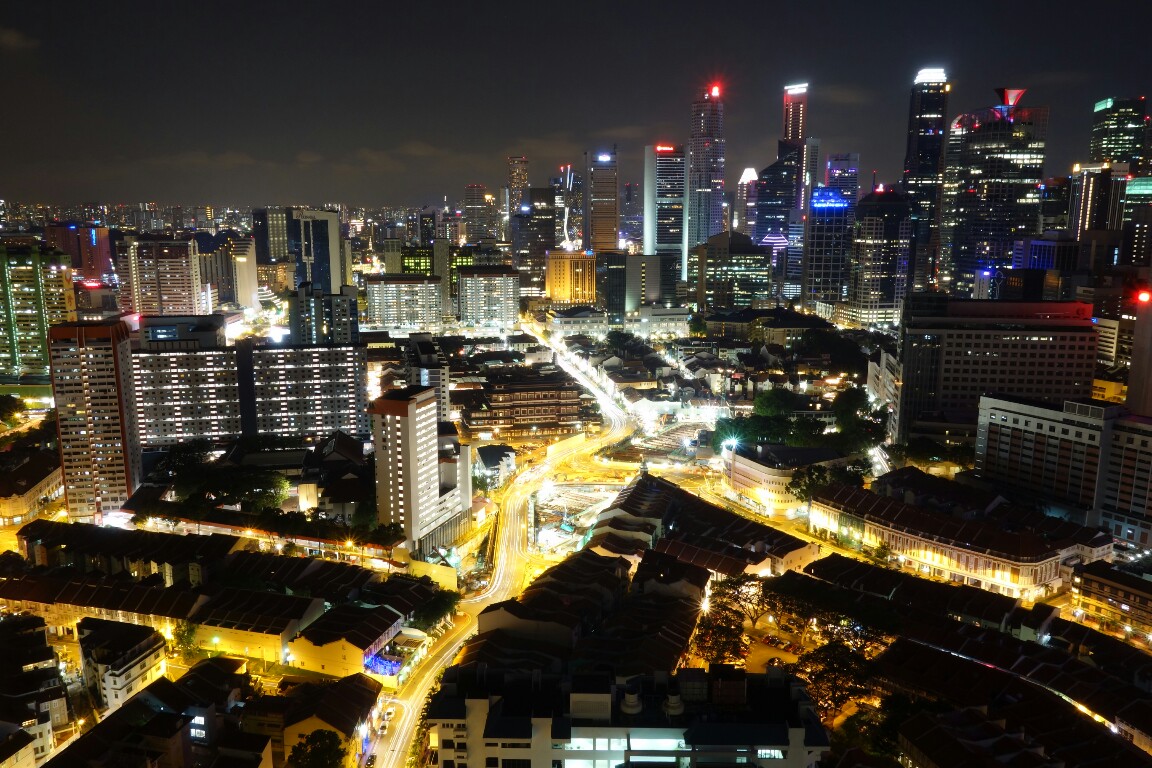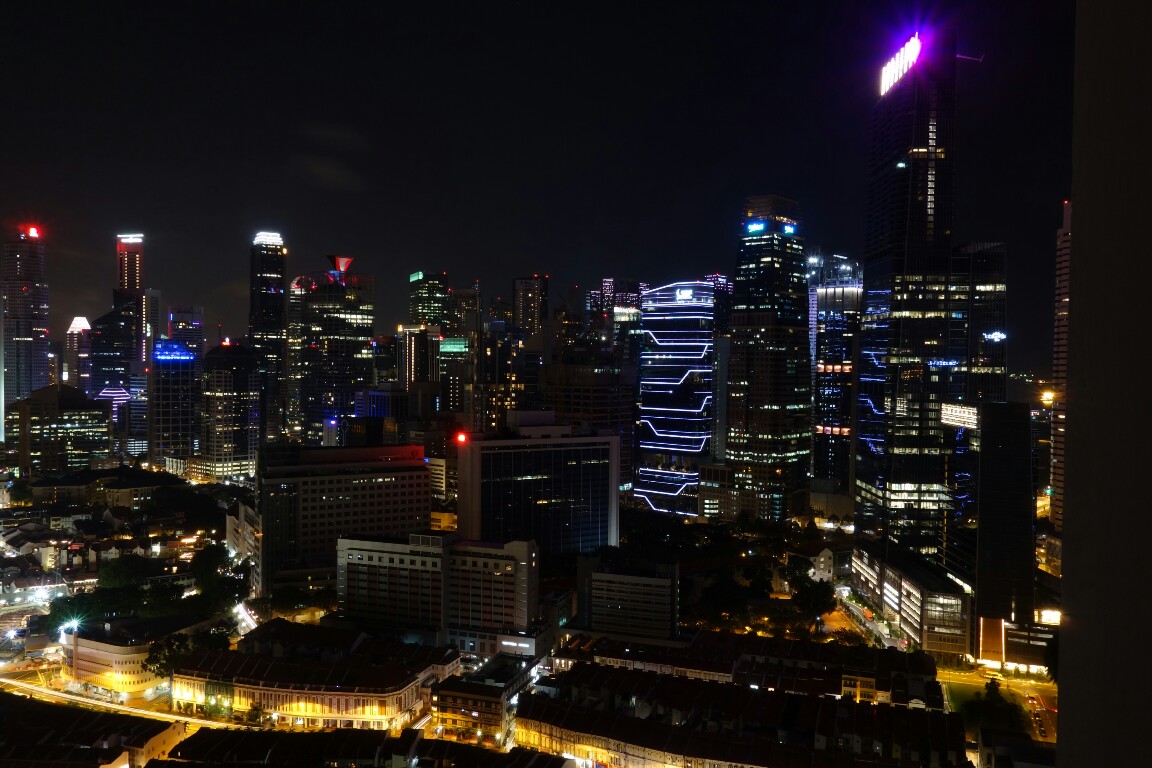 First of all I have to clean the bike, last time I did it was in Bangkok. It is very dirty. John helps me with the repairing. Changing the cassette works fine. We also install new chain pulleys. Unfortunately we fail removing the chainrings. My first mistake is, that I didn't know, that they are screwed with torx bolts. After lunch we buy the right torx screwdriver. We can open all bolts, just one (the one I tried with an Allen) is impossible, the bolt is totally milled. We try a lot, but no chance, I have to go to the bicycle shop tomorrow and ask them to drill it out for me.
You can see the old and the new chain lying next to each other. Both of them have 116 links. The old one is about one link longer! Maybe one of the longest 116 links Shimano XT chains. 😉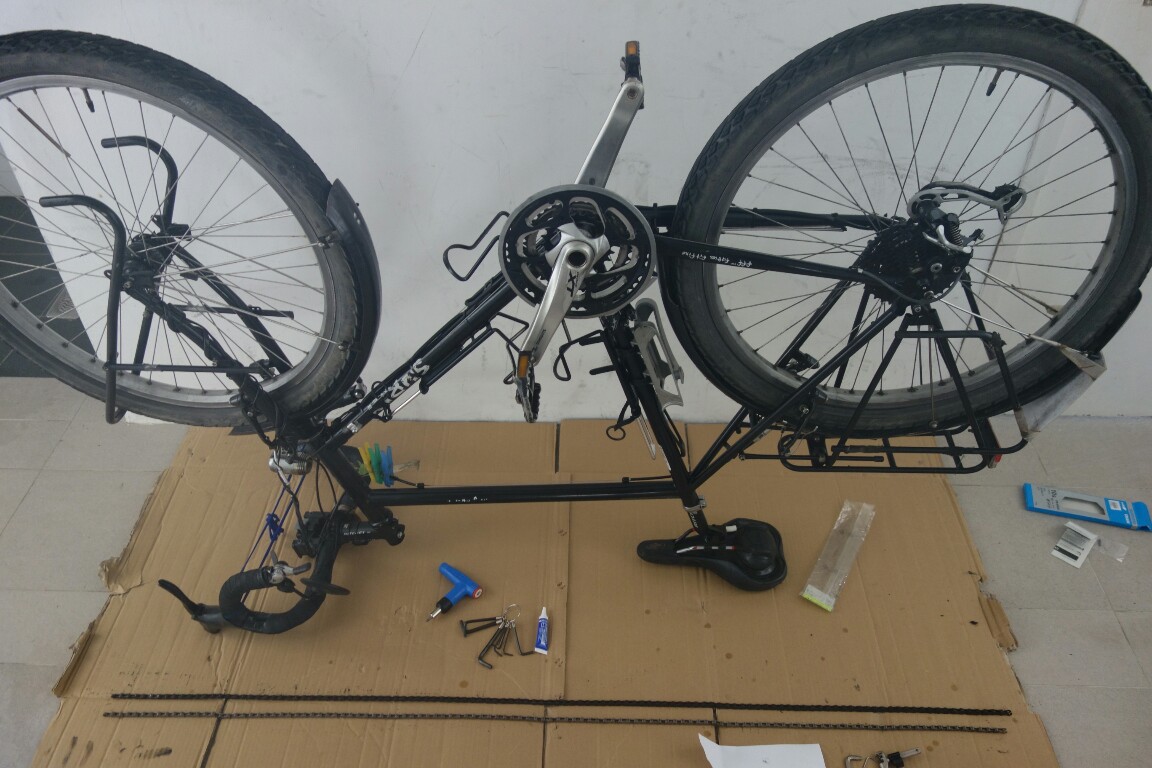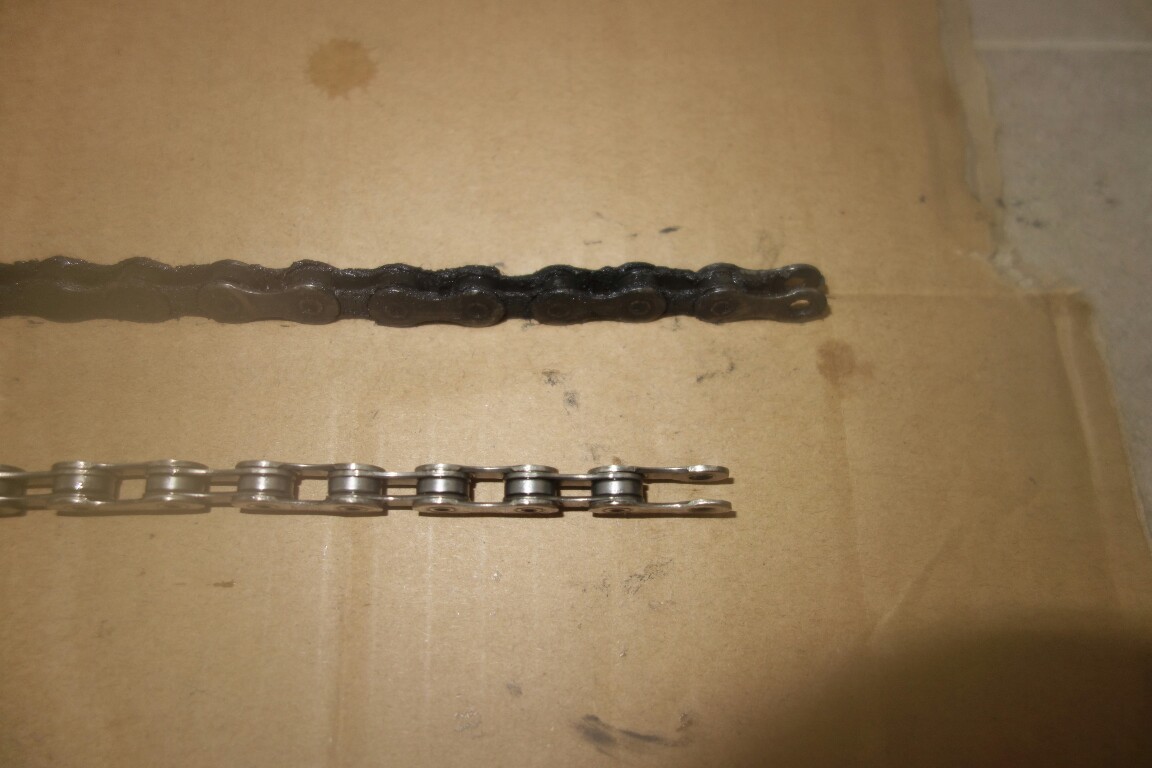 The next morning I get great help in the bicycle shop. The mechanic drills the bolt out and installs the new chainrings for me. First they want to sell me four new bolts, but I only need one bolt, so I get one second hand spare bolt for free. I pay 15 S$ for the work.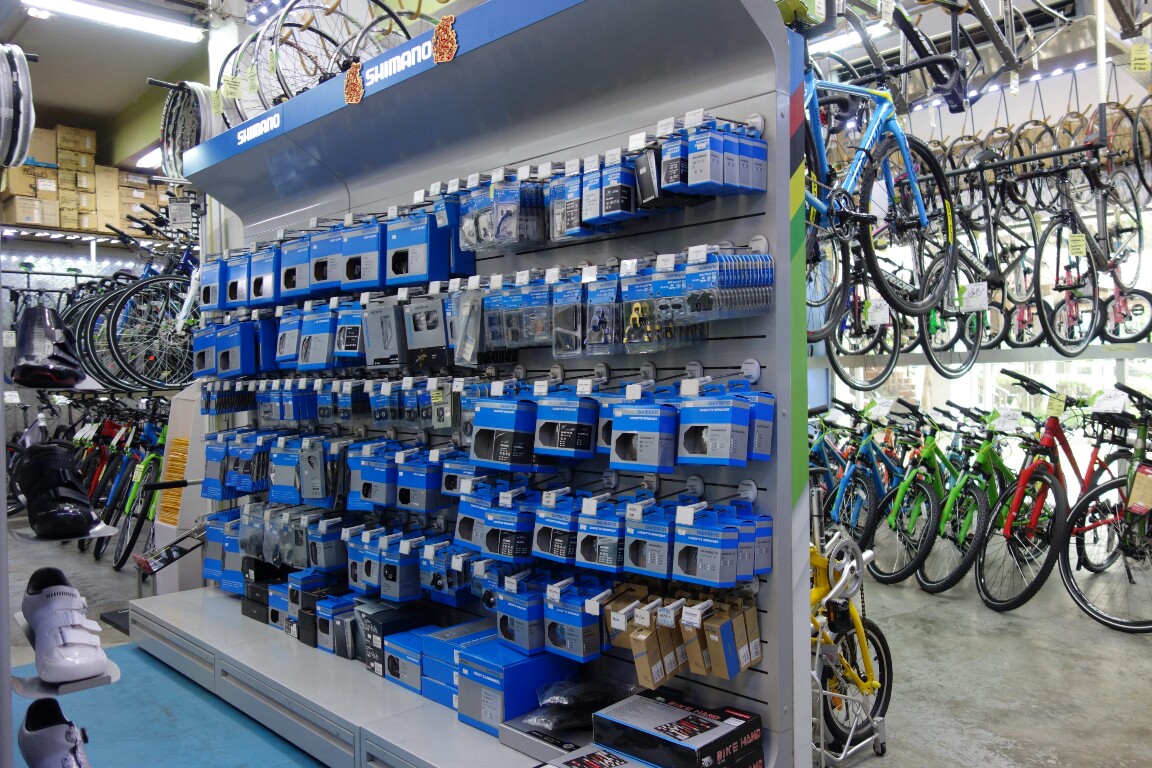 The chain I install by my own again. And this is the result. The bicycle looks so shiny and new now. Now it fits perfect into Singapore.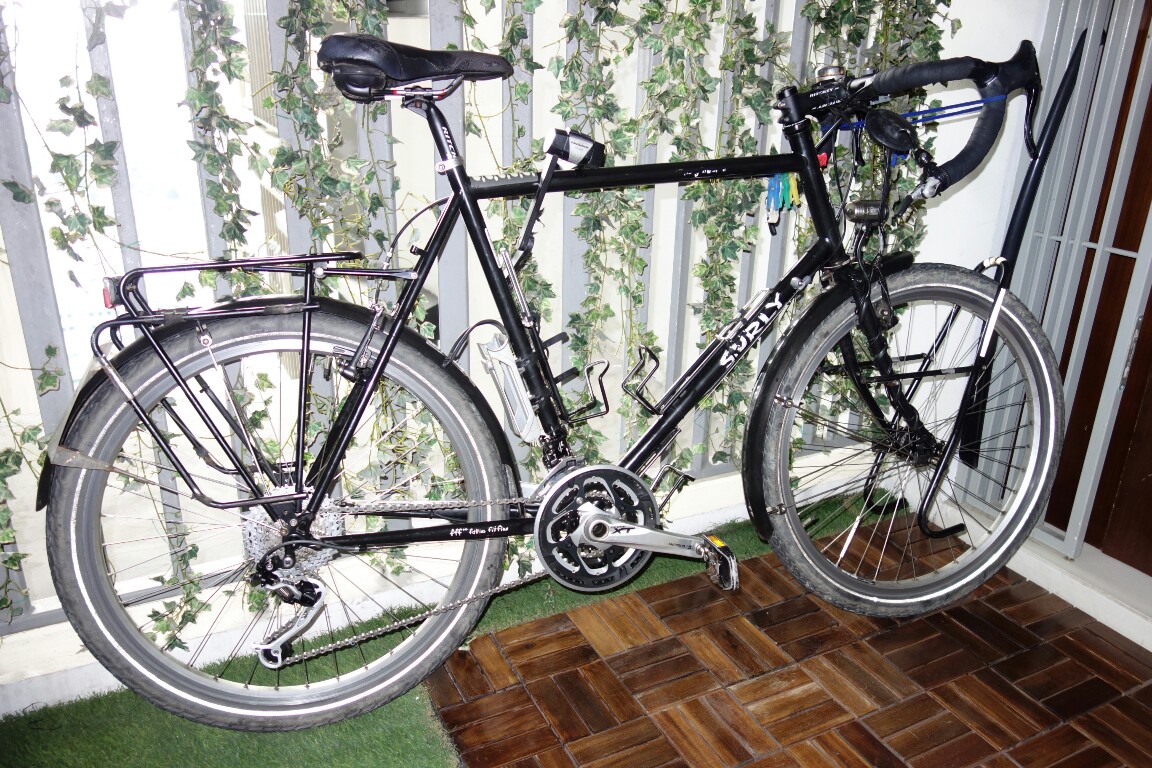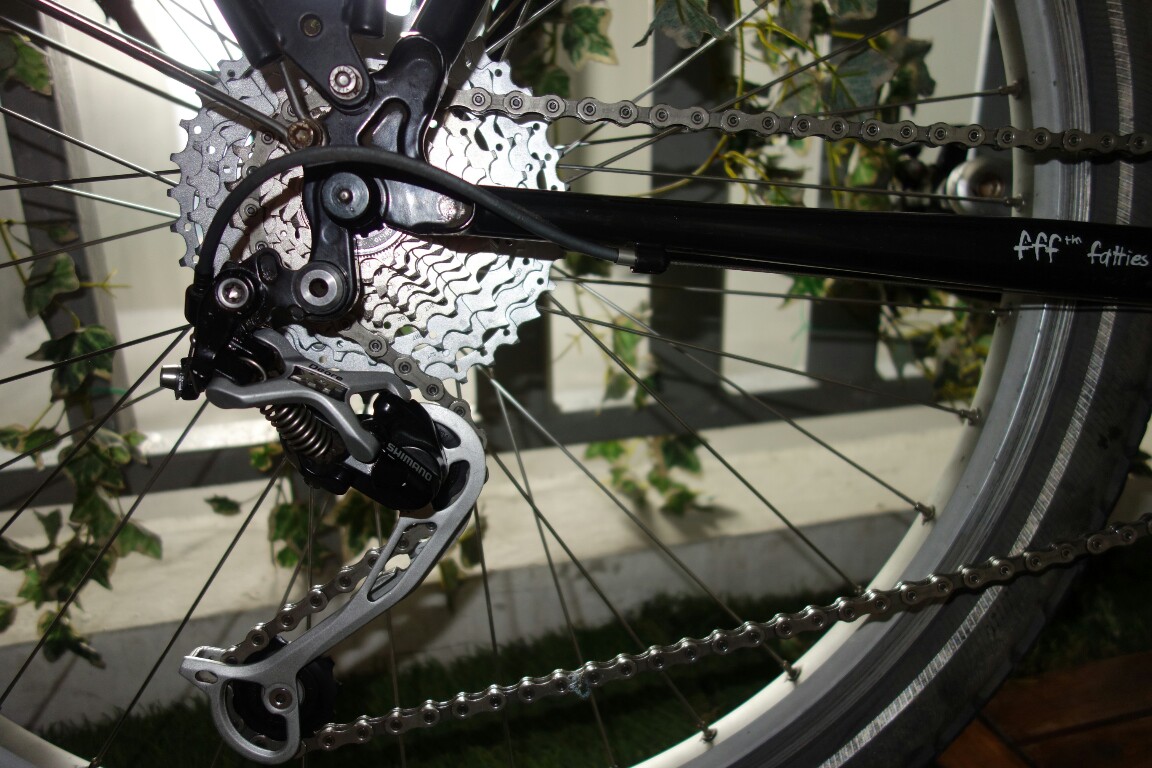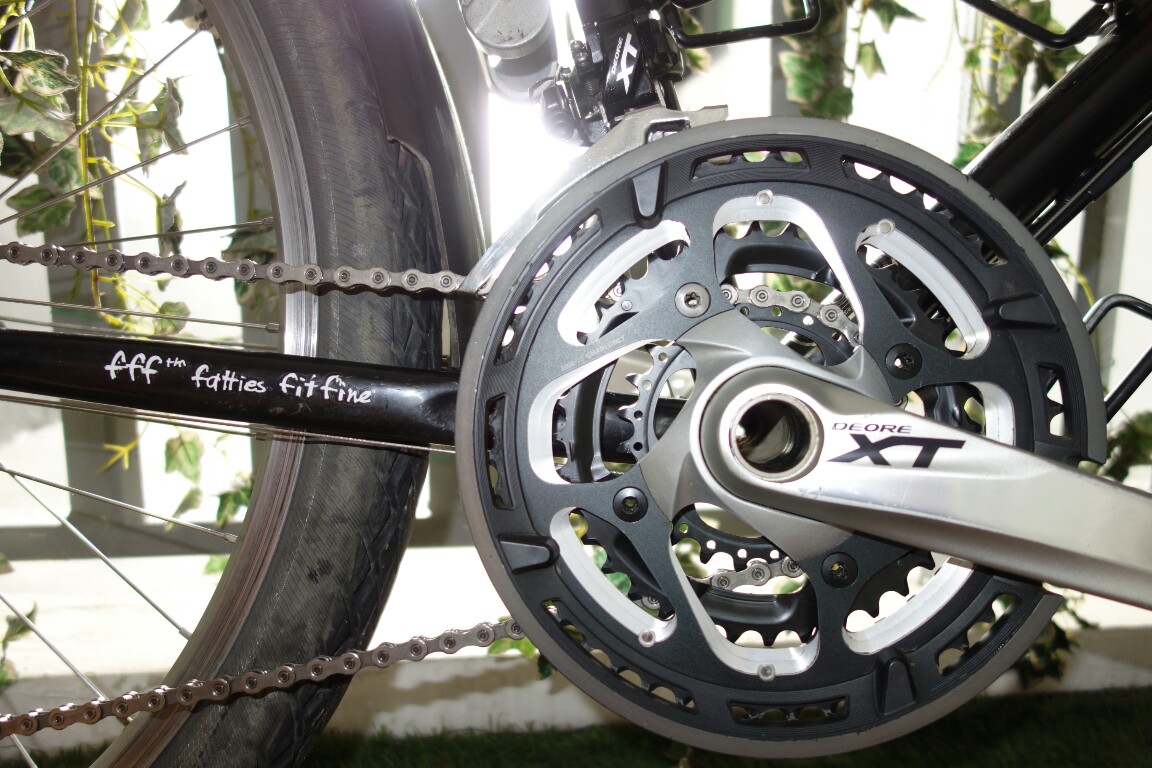 At night I take the modern metro to the famous park "Gardens By The Bay". Very impressive art.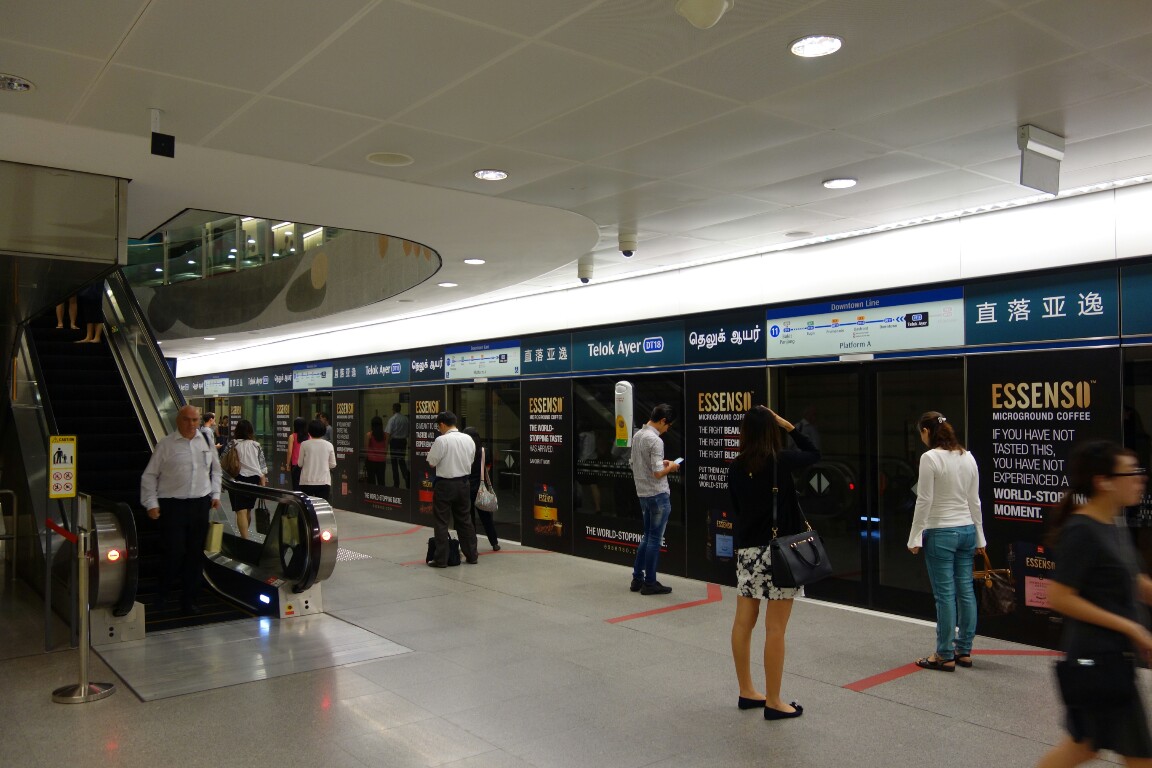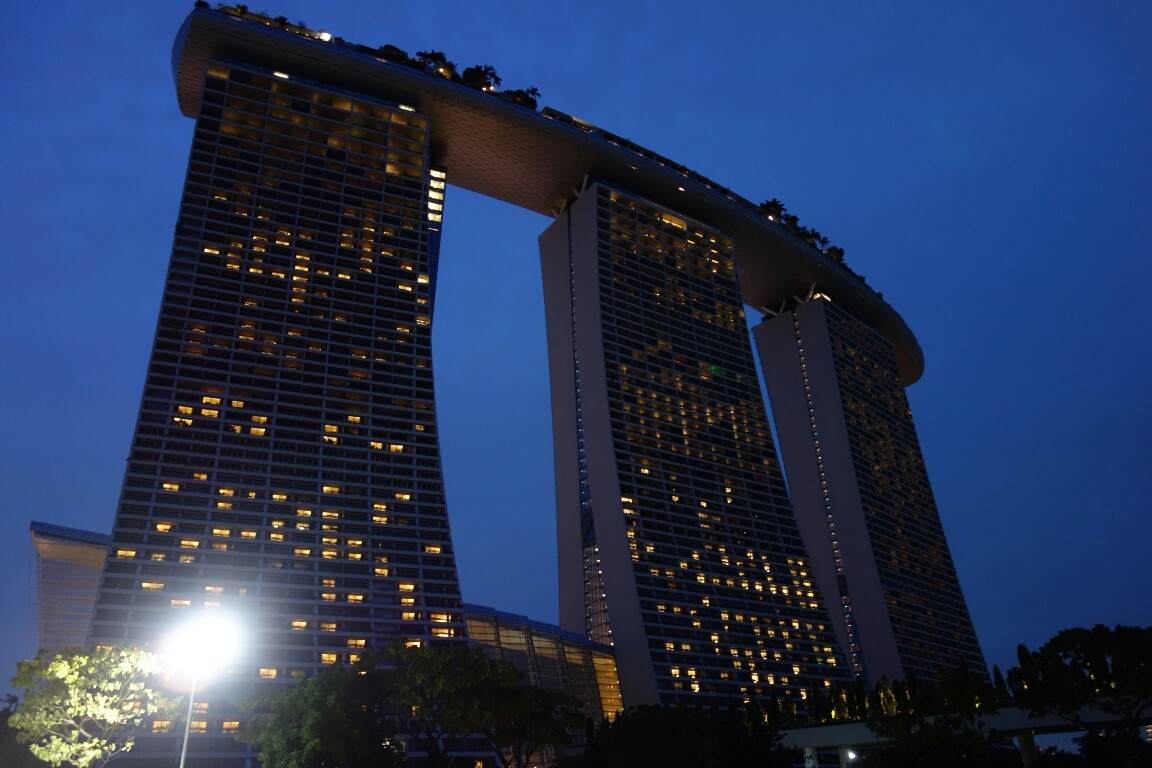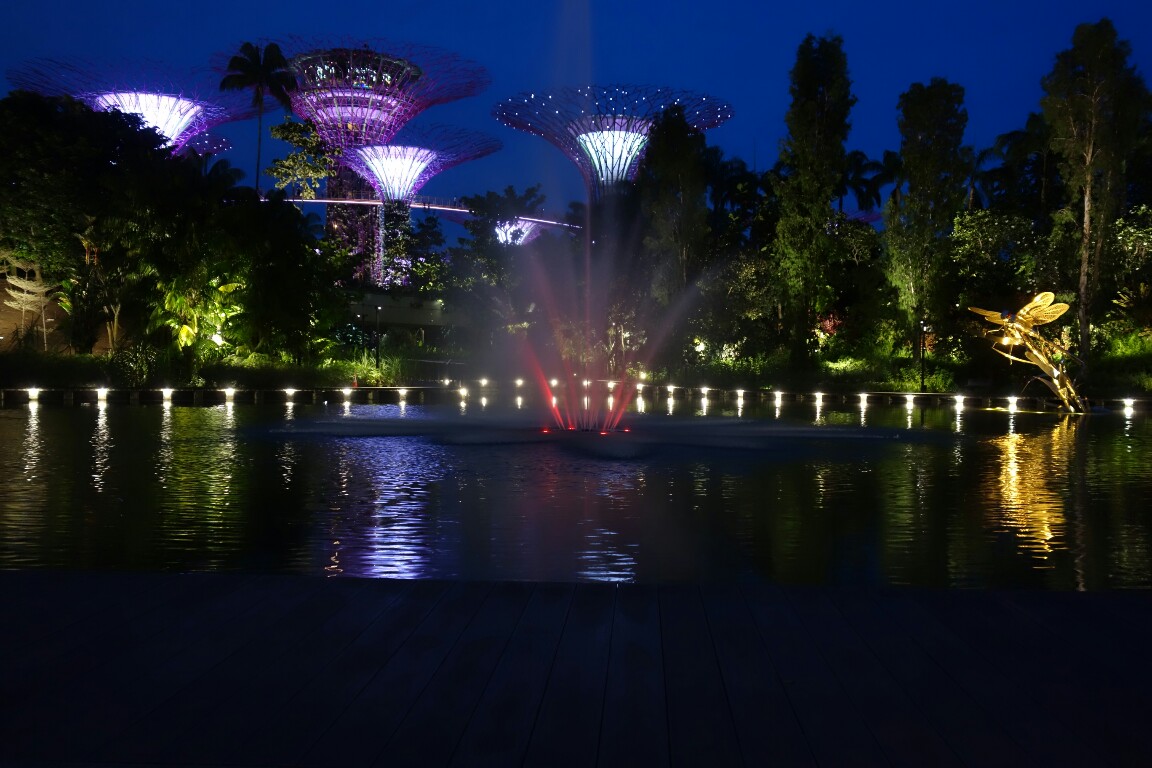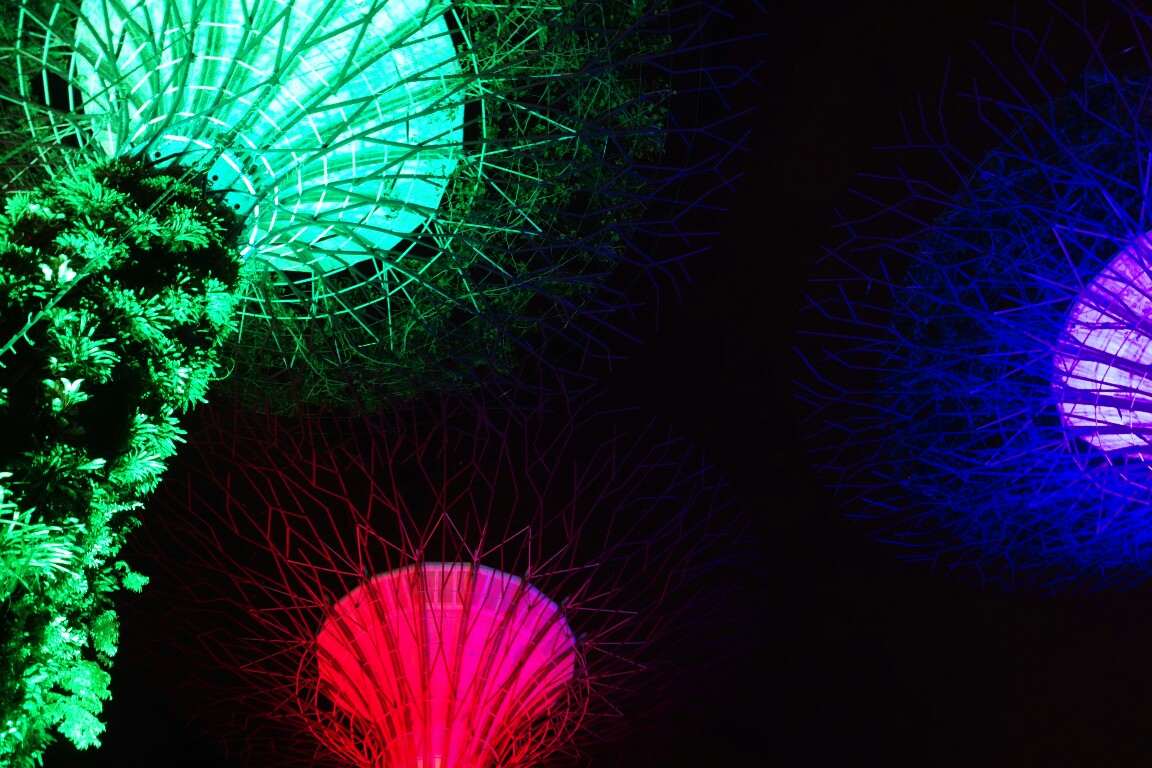 Tatjana asks me if I would like to back a bread. Oh yes, sure. Good bread is one thing I miss a lot. With a ready mixed flour pack I bake a wonderful bread. 🙂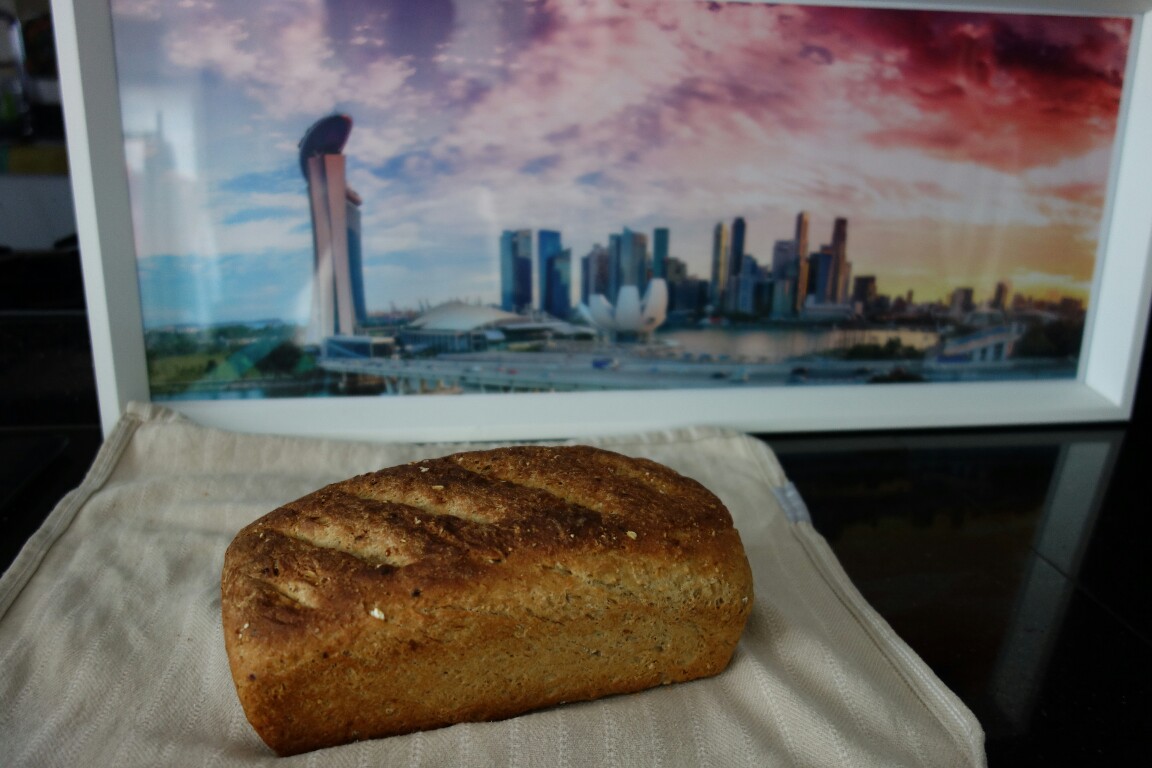 From up here it's so nice to see the heavy rain and thunderstorm coming towards the city.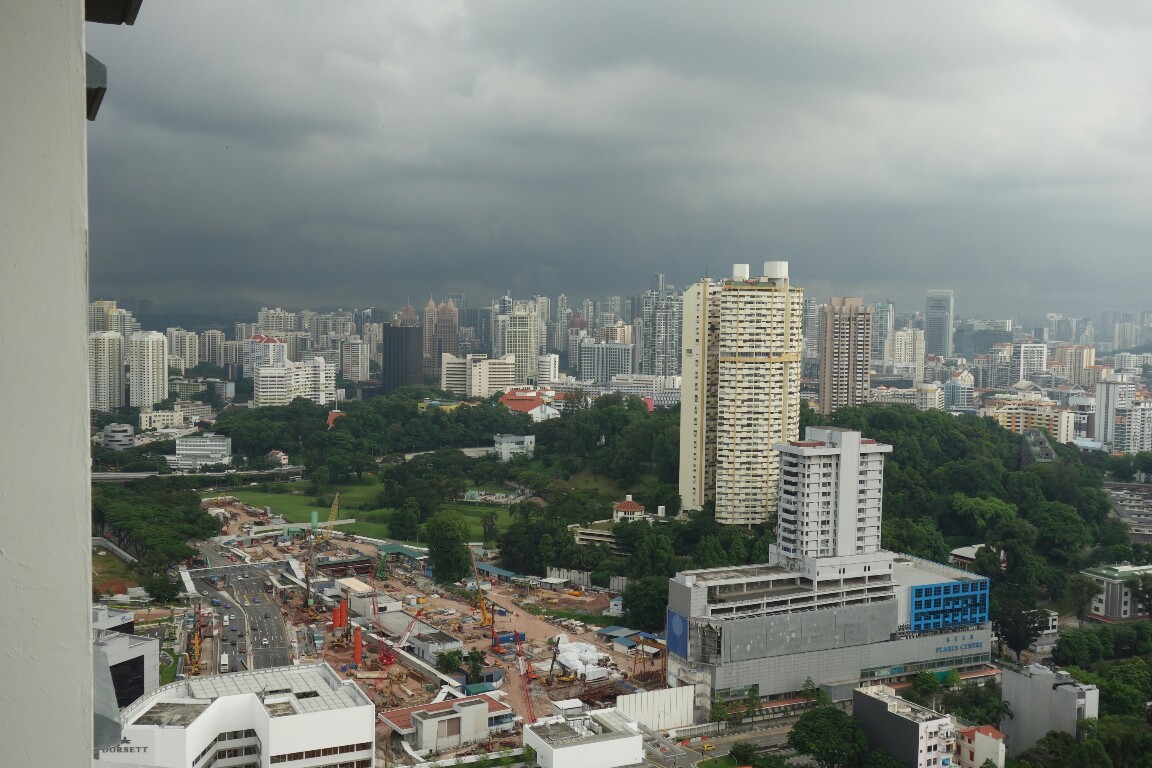 Tatjana is a photographer and made these nice pictures. See more on: https://www.flickr.com/photos/tatyana-k/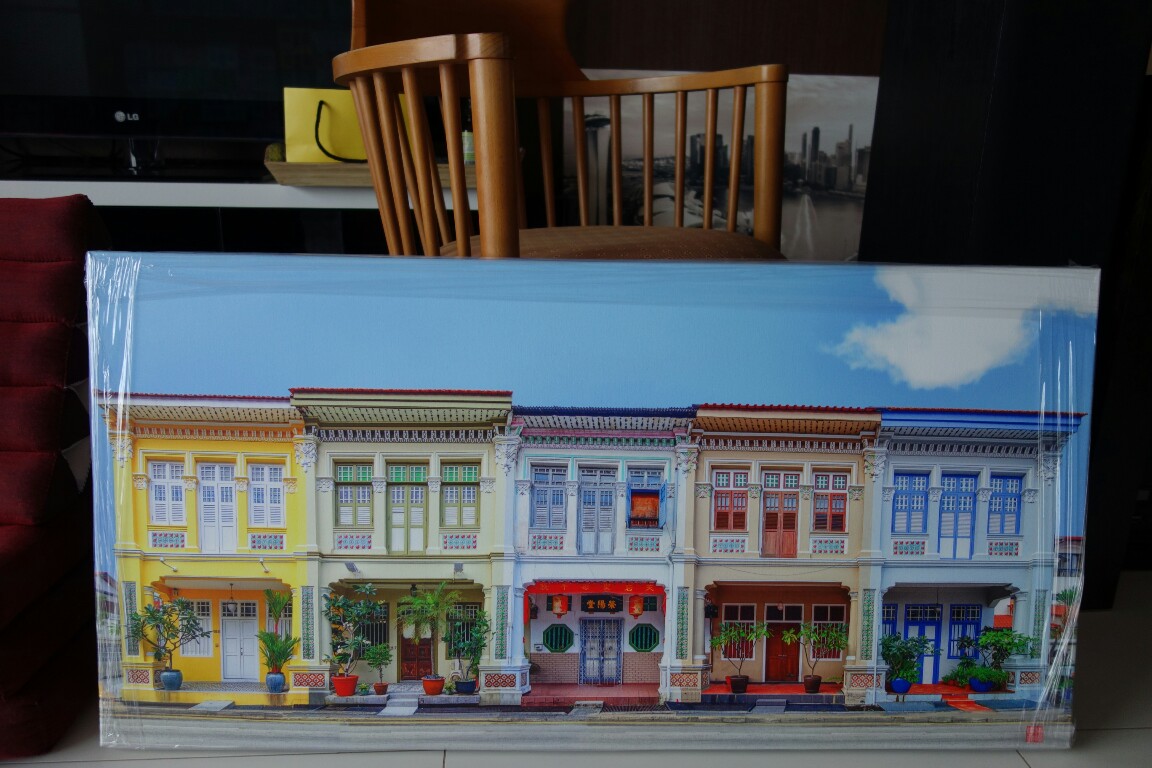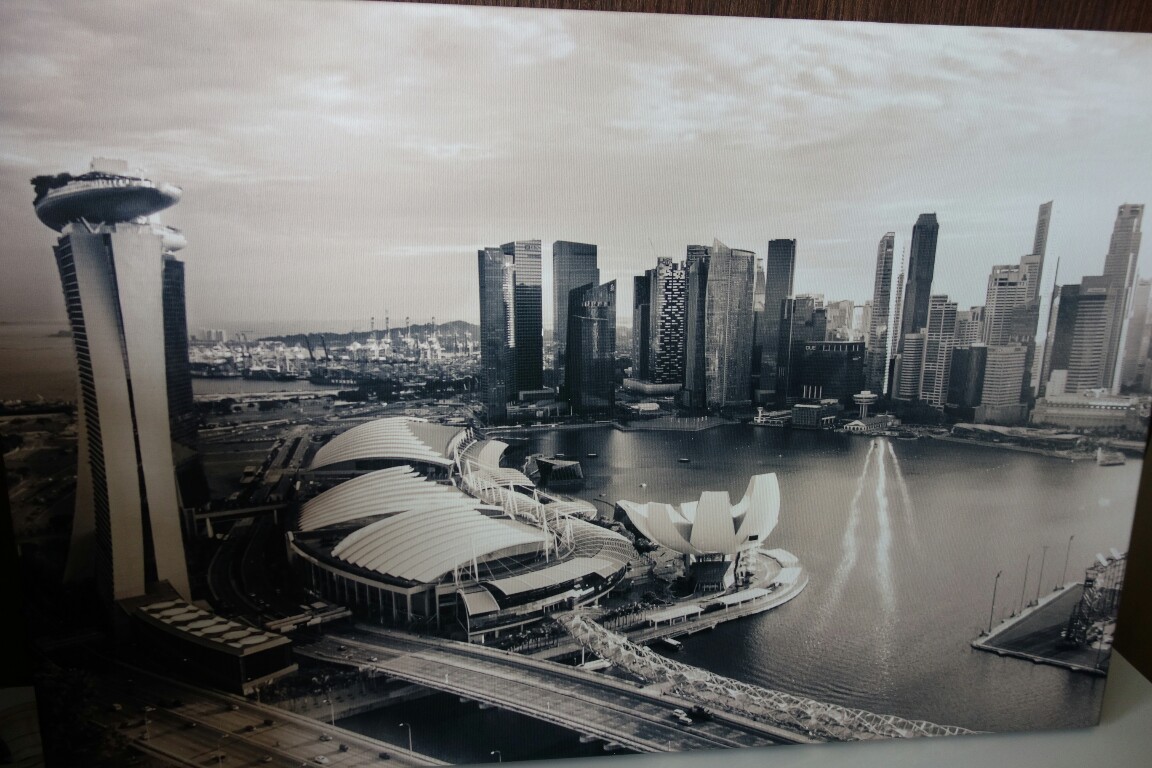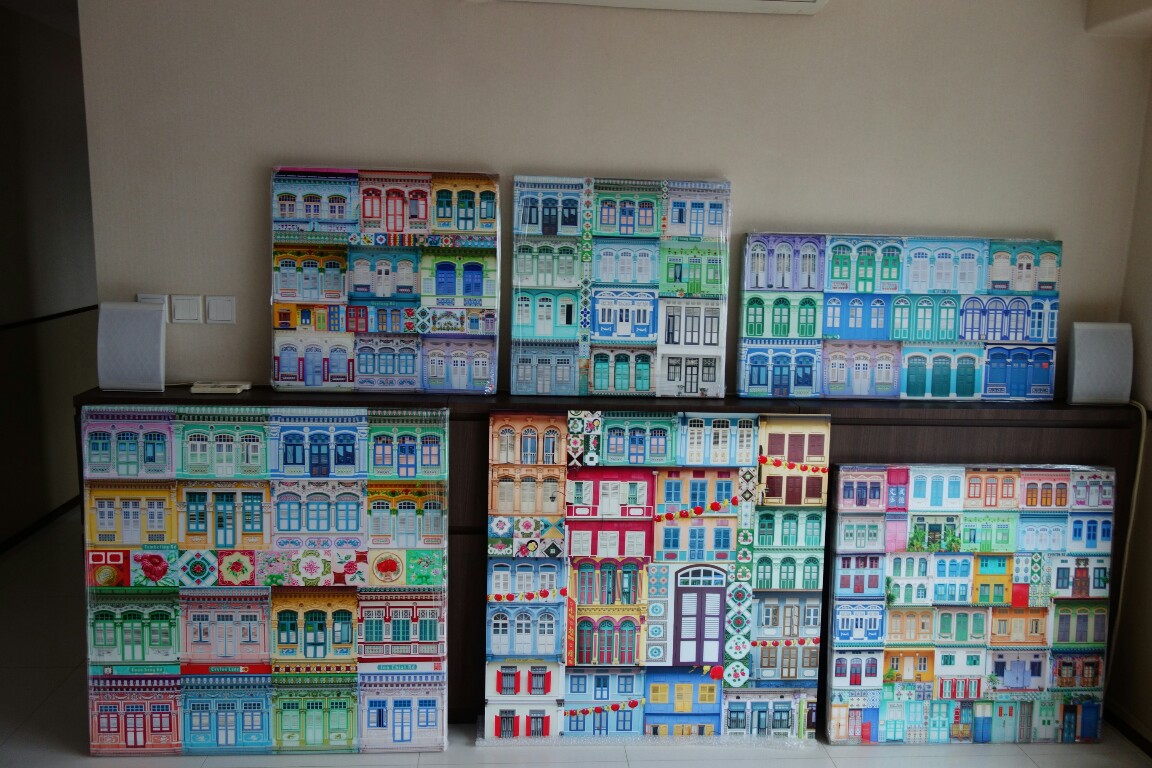 She also took pictures of me, when I left. 😉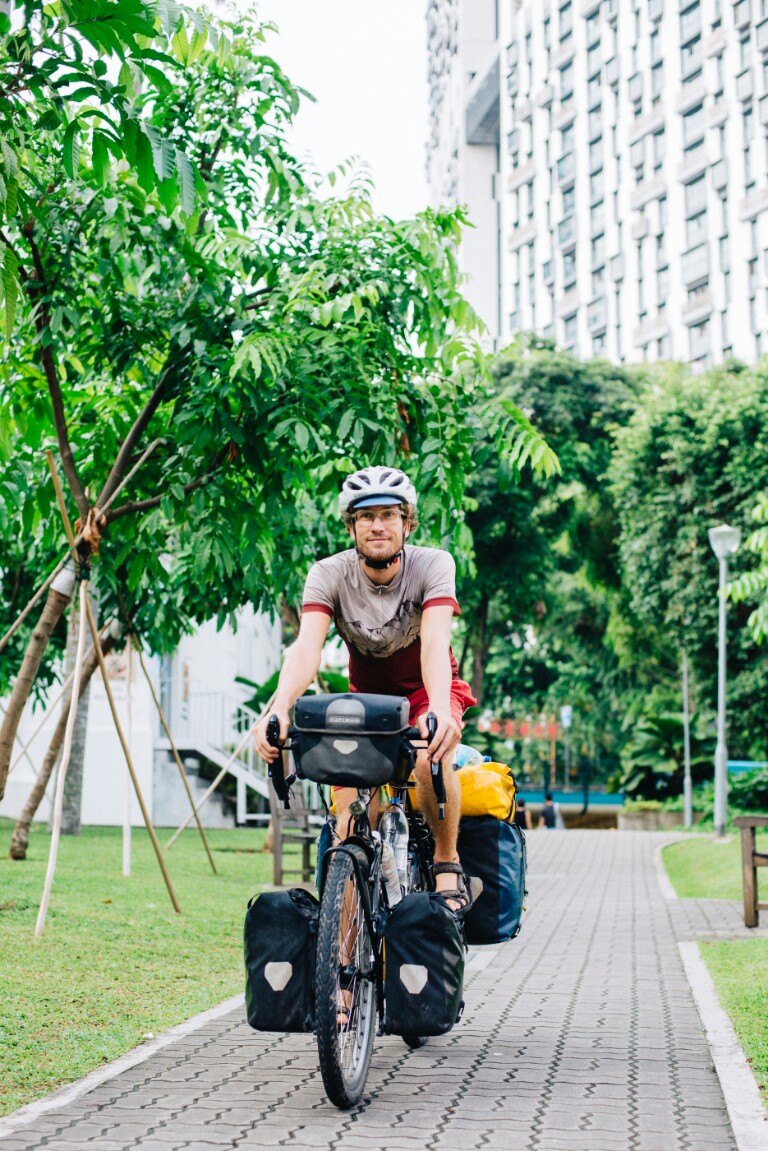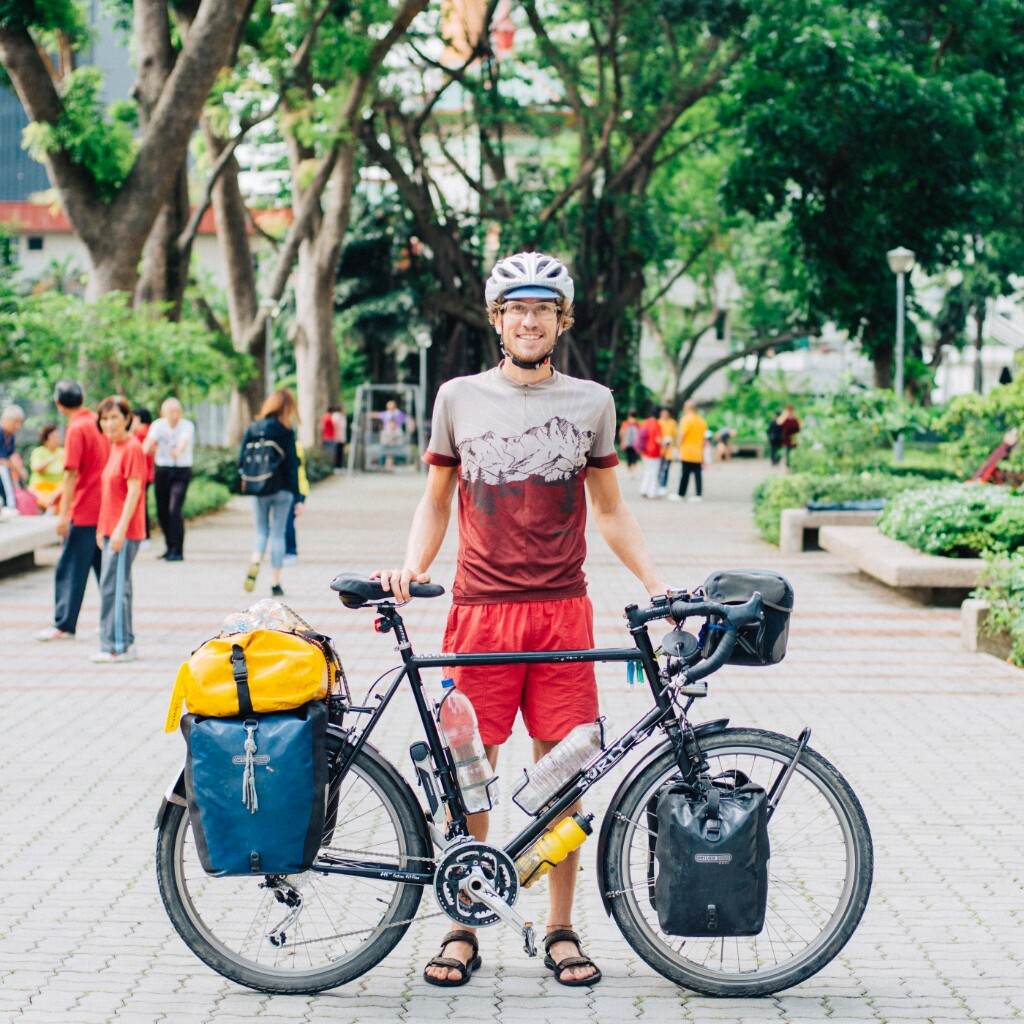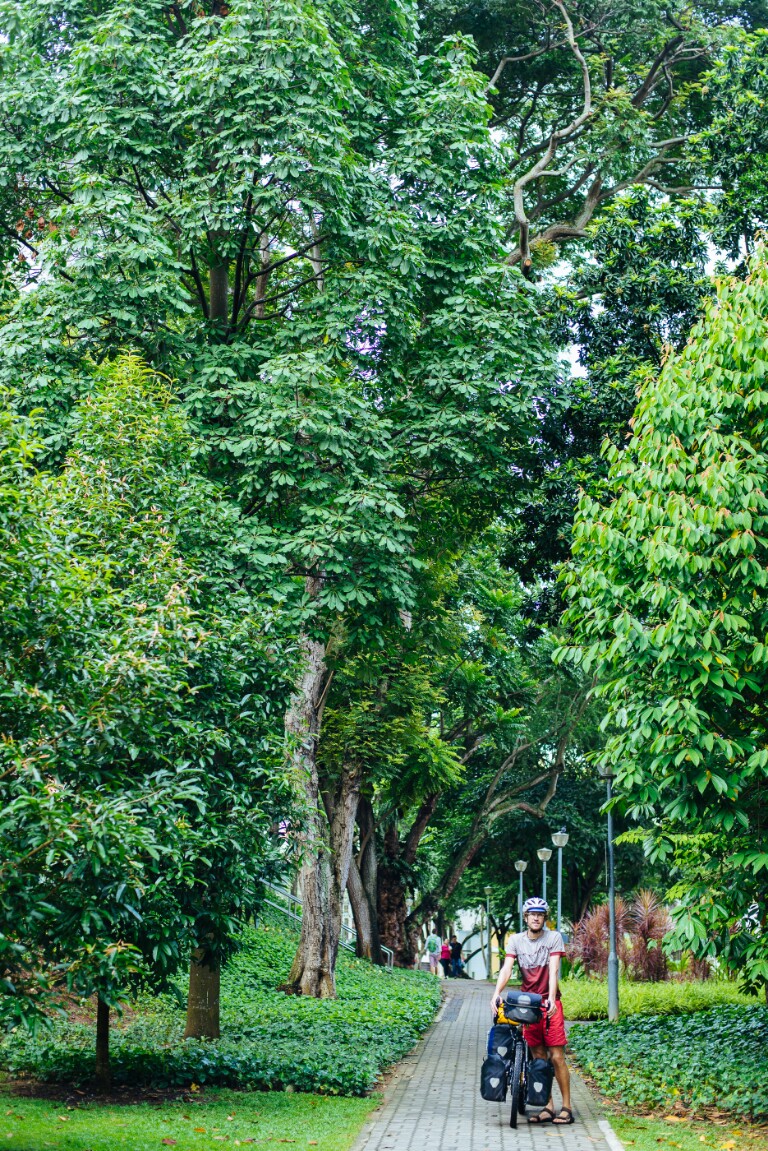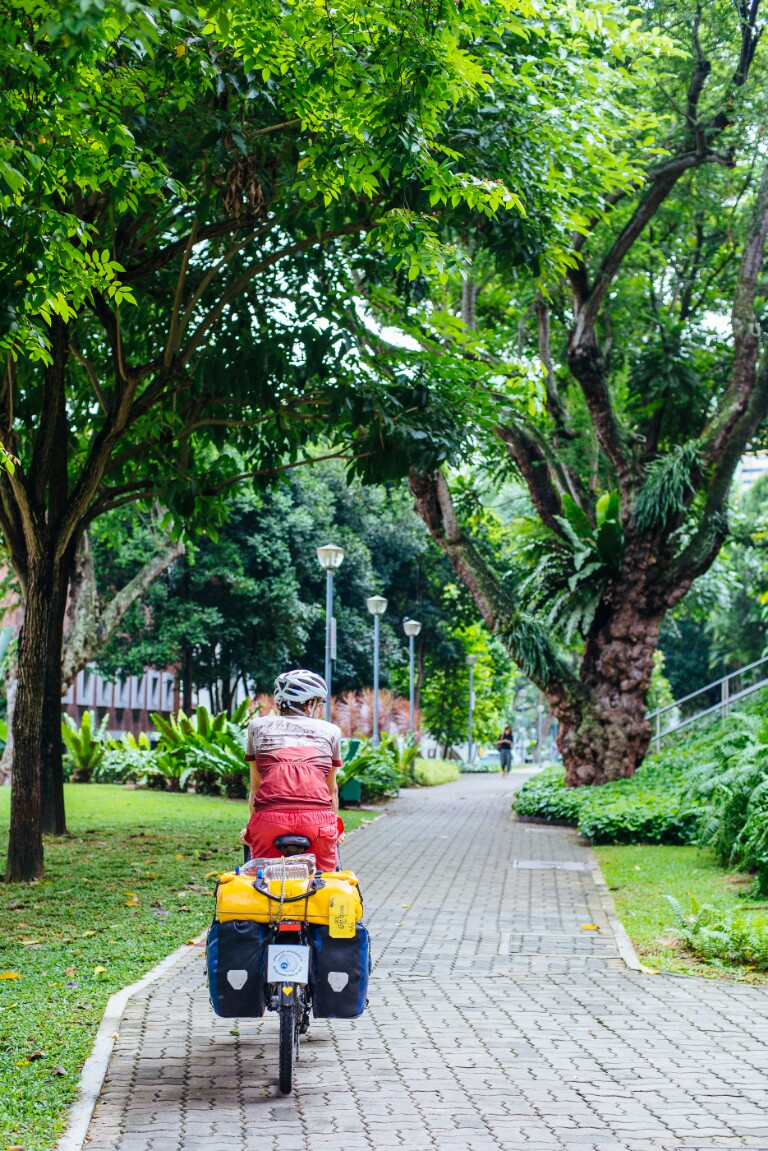 At the 25th of May I leave Singapore. Along the coast I cycle through a huge park to the Tanah Merah ferry port. There is even a beach and I take a bath.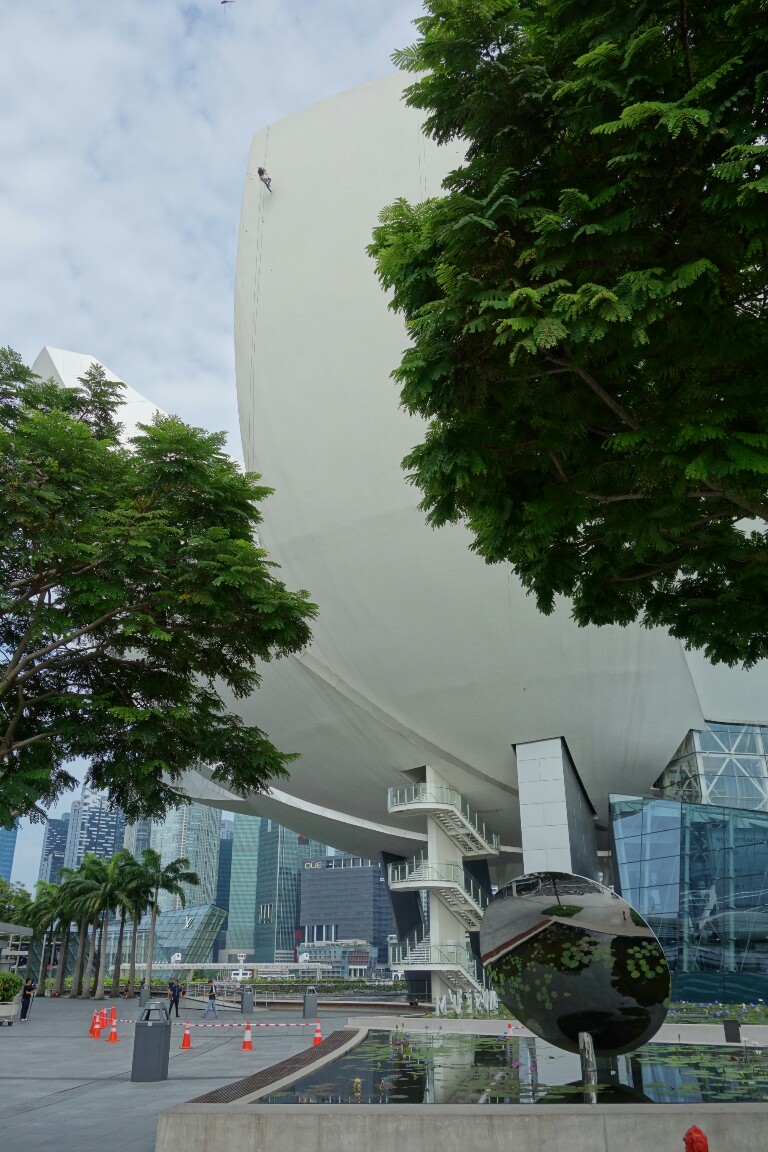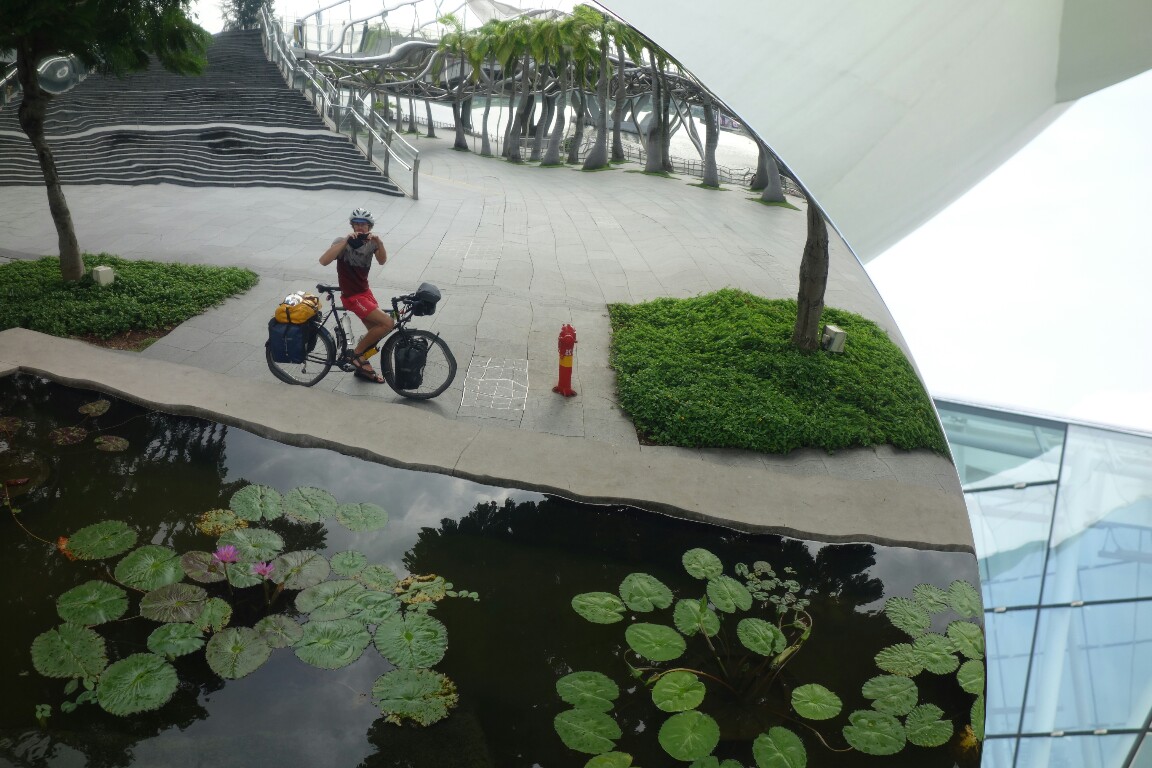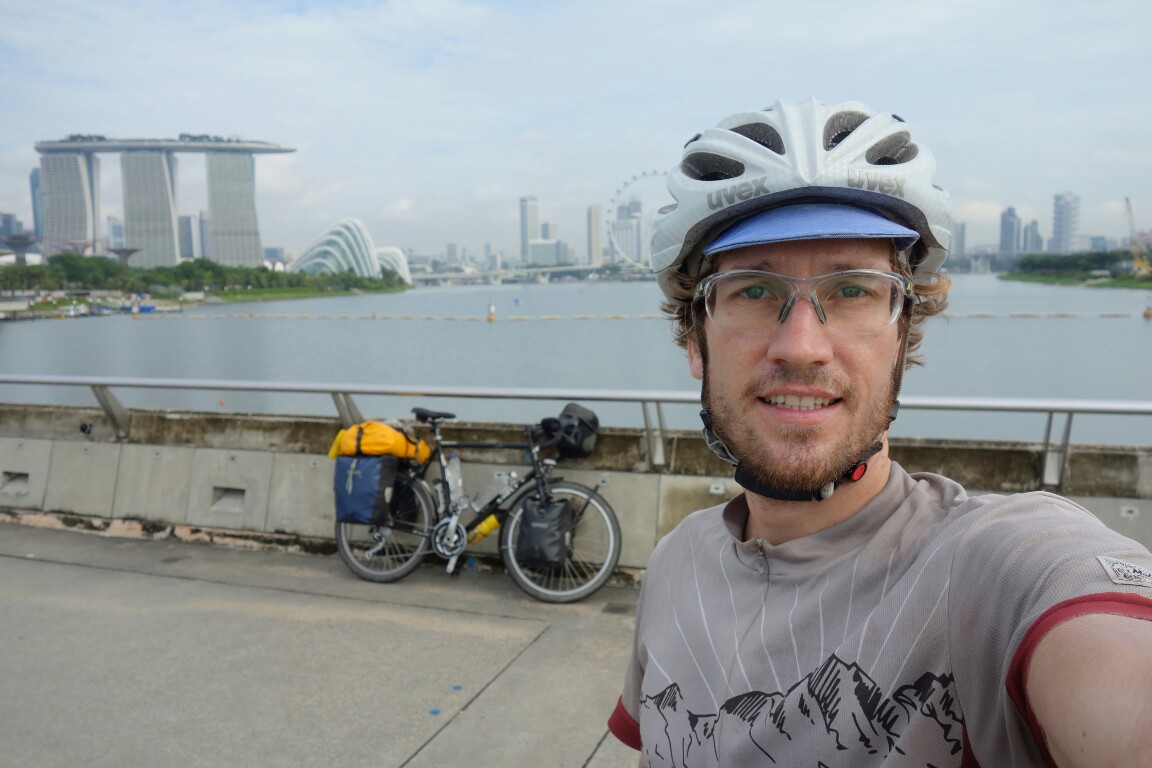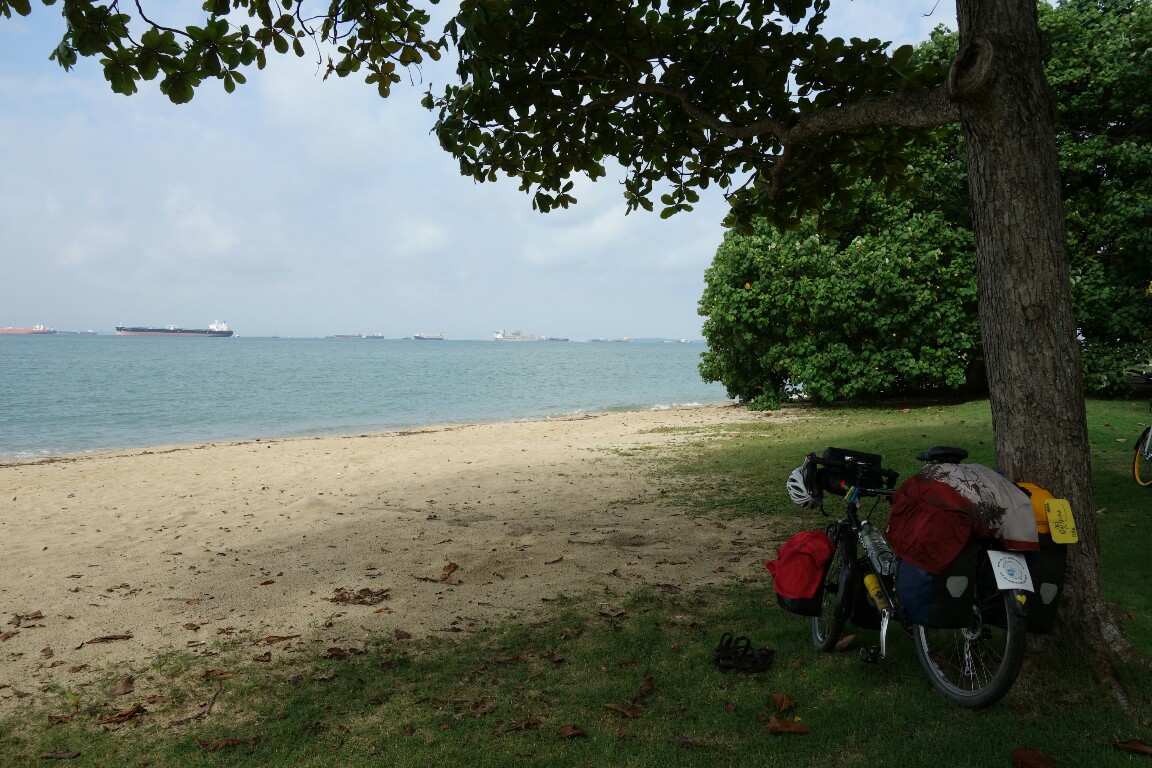 By ferryboat I will go to the Indonesian island Bintan. The ferry terminal in Singapore is like a small airport. The ticket costs 29 S$ plus 10 S$ for the bicycle. They are used to carry bicycles, so I don't have to pack anything. I have to check in my luggage, not more than 20 kg.