We didn't reach this beach, but we had a nice break at that one behind.
Our host in Inebolu showed us the mountains behind the Black Sea coast.

Johanna collected a lot of trash there.
Very nice and interested kids in front of the supermarket in Inebolu.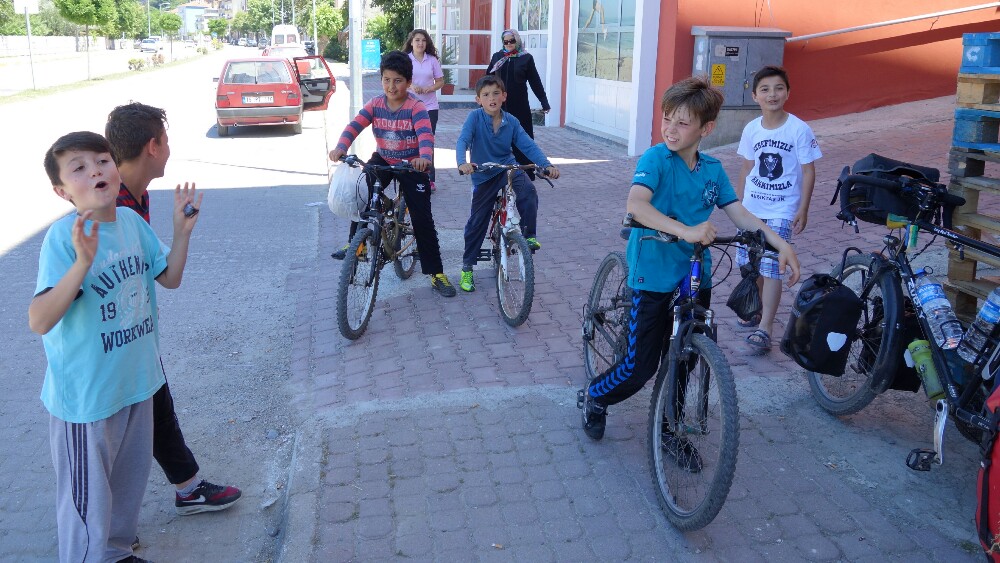 The sun will hide itself in the Black Sea.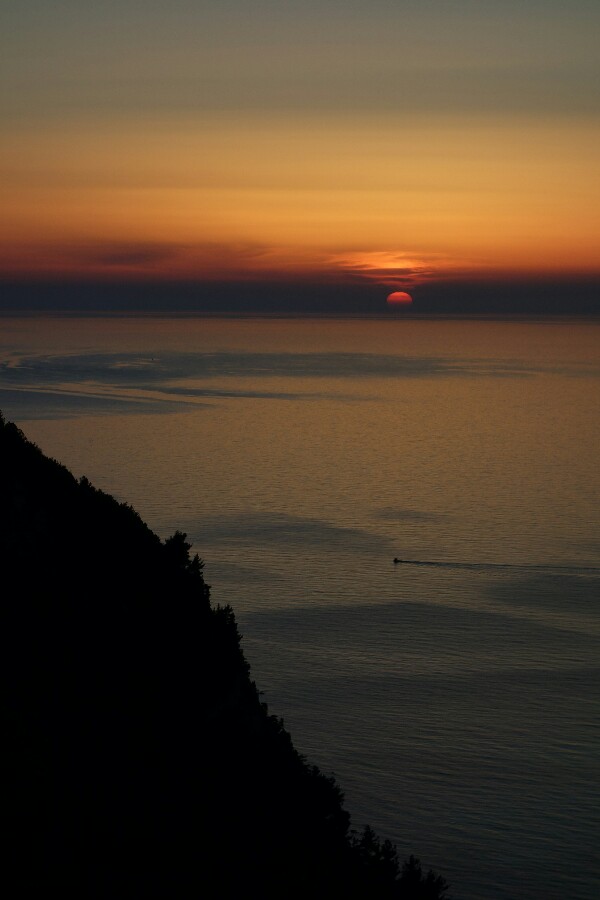 Making sea to land, for the big highway. Ohoh.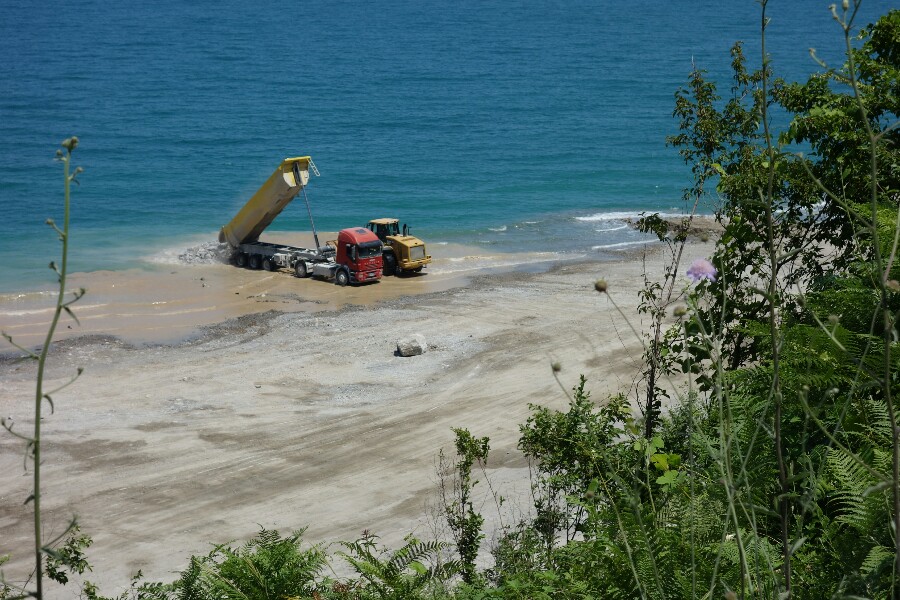 It was the time of sunset, but we had to cycle on, cause we didn't have food for dinner yet. Because of no supermarket, we finally asked in a small restaurant. They offered us their tea room for sleeping and we had dinner in the restaurant.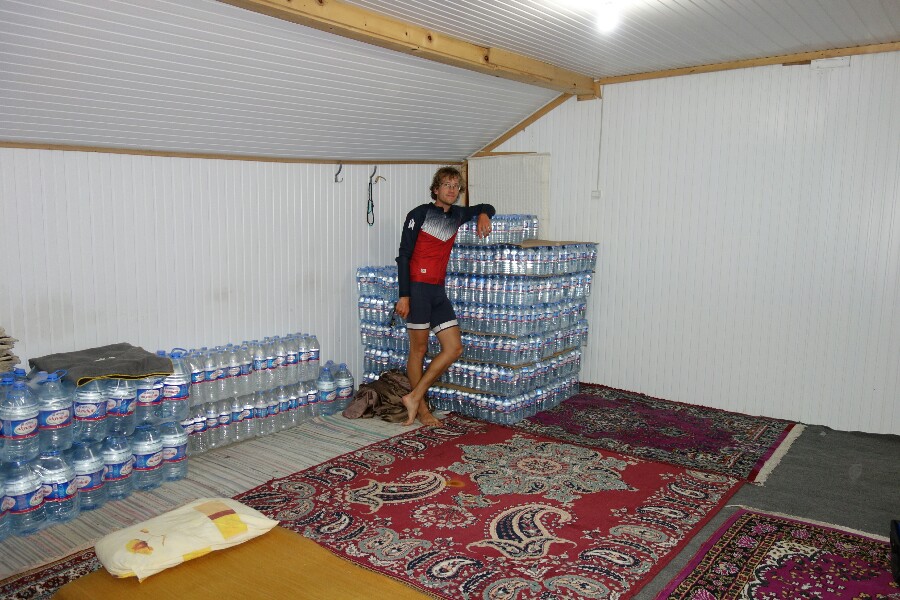 The next morning we met our first Turkish long distance cyclist, he didn't really speak with us, but he goes from Batum to Istanbul.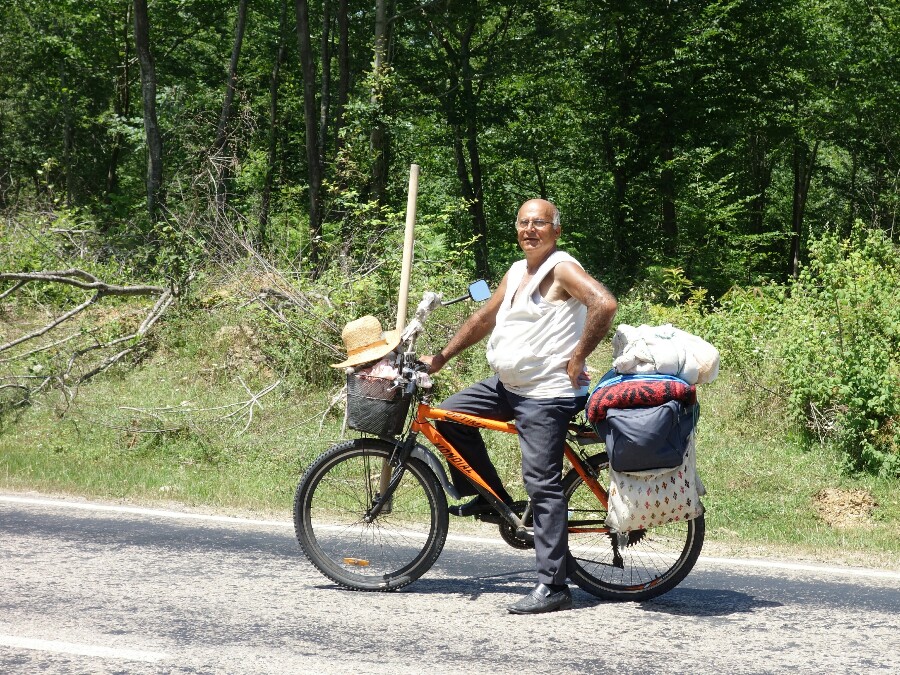 At the 20th of June we had 4000 km somewhere before Sinop.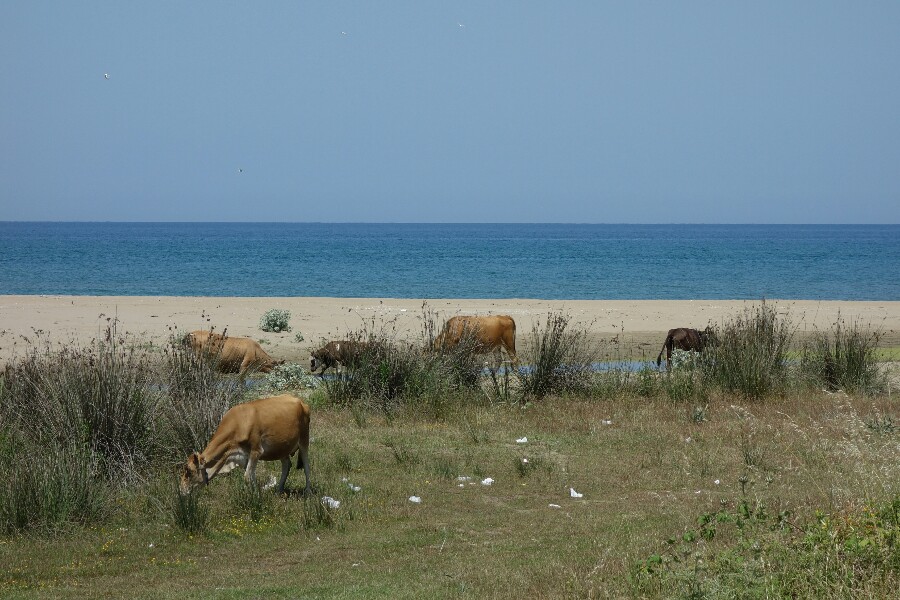 Special potato chips in Sinop.
Sinop is built on a peninsula, it has a very nice and old fortress.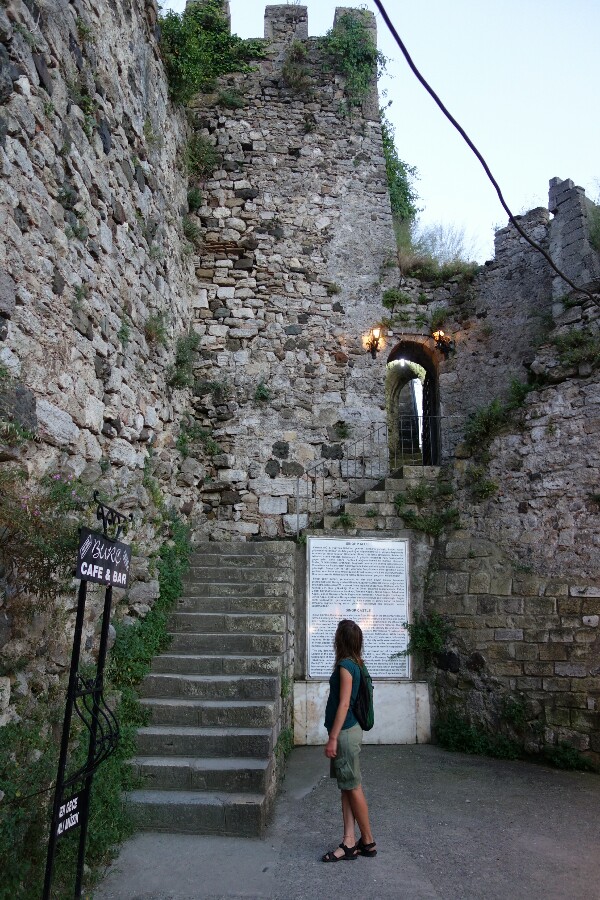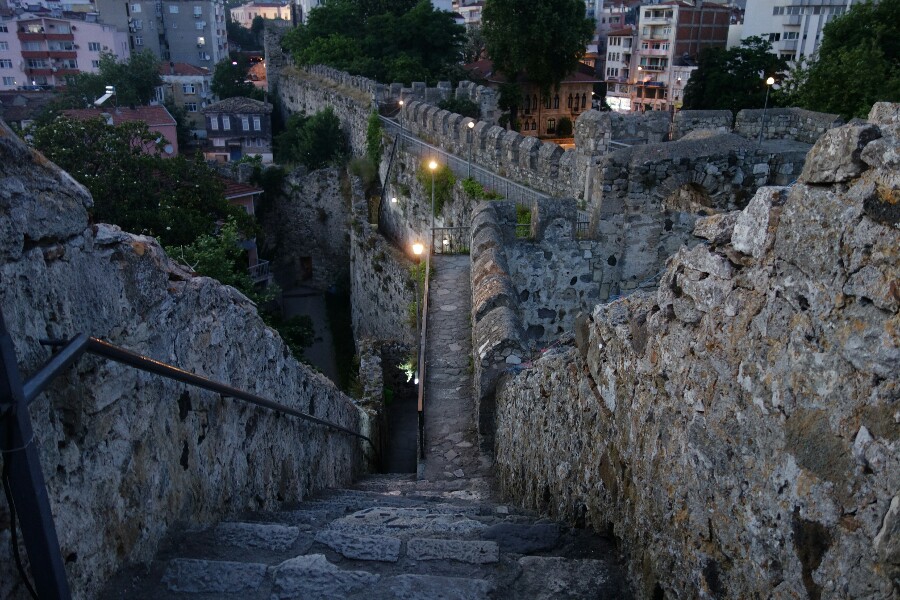 Shopping in one of turkey's most common supermarkets. Shock! 😉