We are in the middle between Nürnberg and Teheran now (11.06.2016) !!!  In Zonguldak, 1830 km air distance to each city!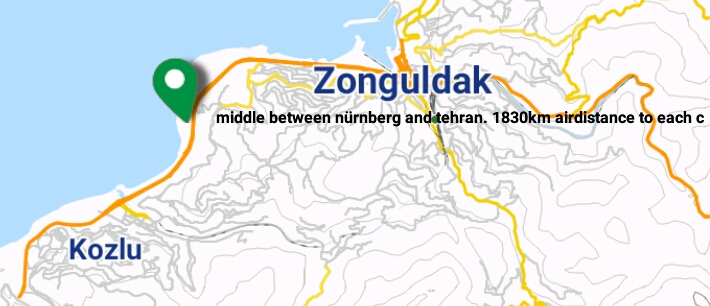 The coast road is is very steep up and downhill all the time. Combined with the heat we cycle about 50 km and 1000 meters elevation gain per day.
Sadly we see a lot of rubbish next to road. We don't understand why people are so silly and throw their garbage out of their car.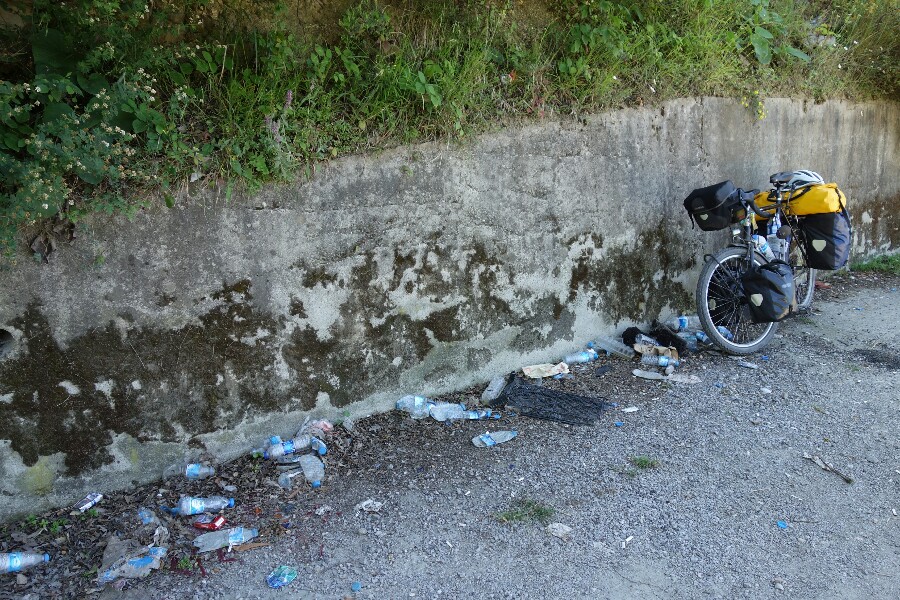 I found this seahorse at the pebble beach of Göbü.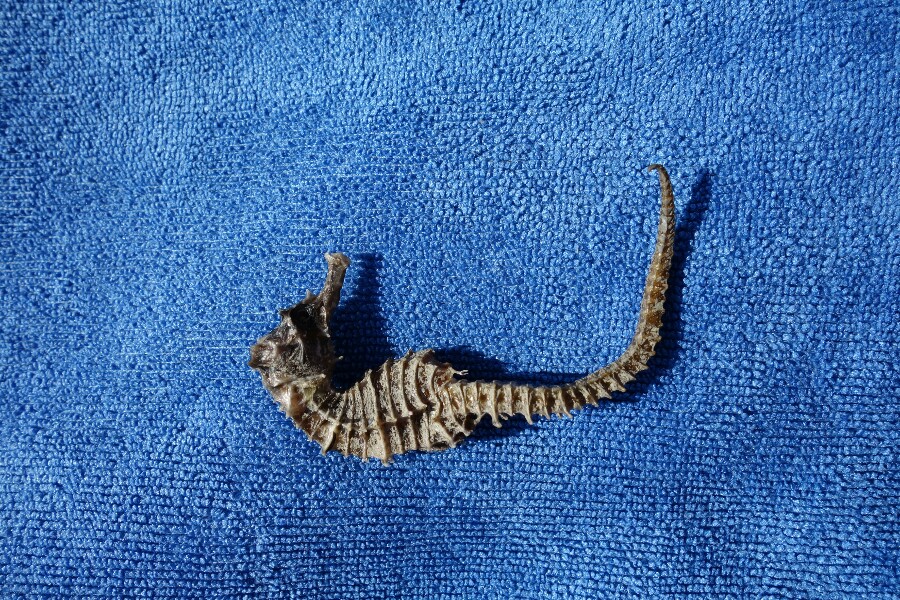 Johanna and her puppies. We stayed at the campsite there.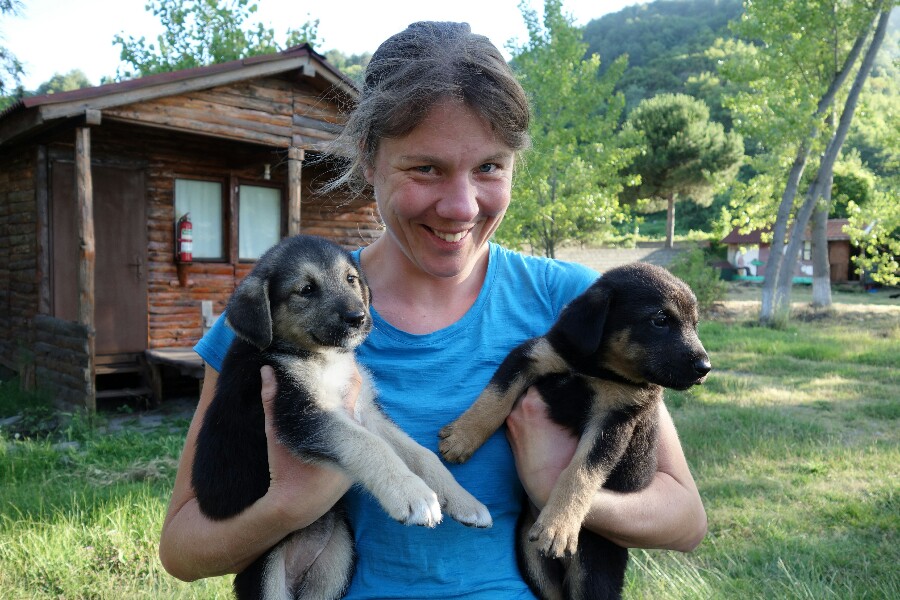 Drinking çay with the major of Göbü.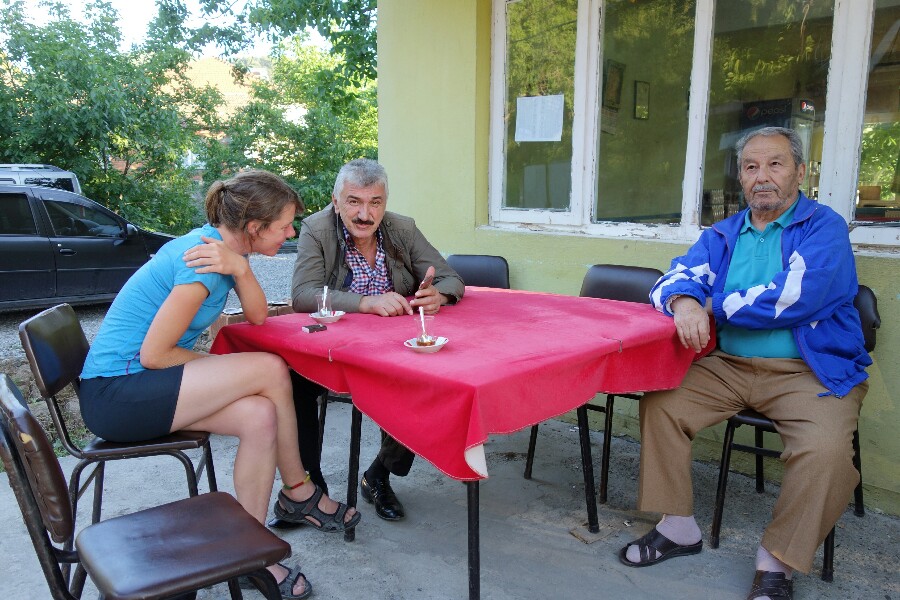 One thing I wanted to do in Turkey was to go to a Turkish barber. In Göbü I had the optimal opportunity. I can tell you the shaving brush feels very comfortable. 🙂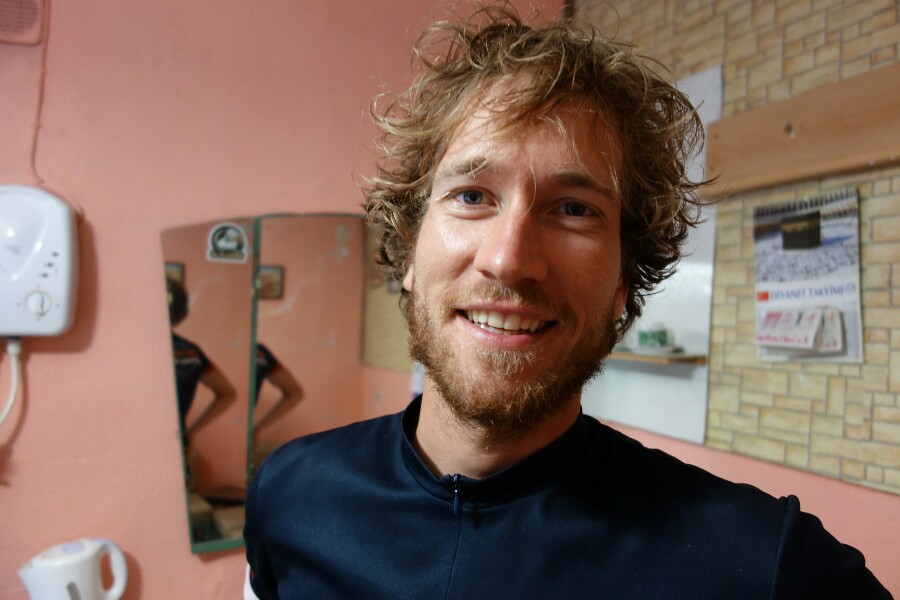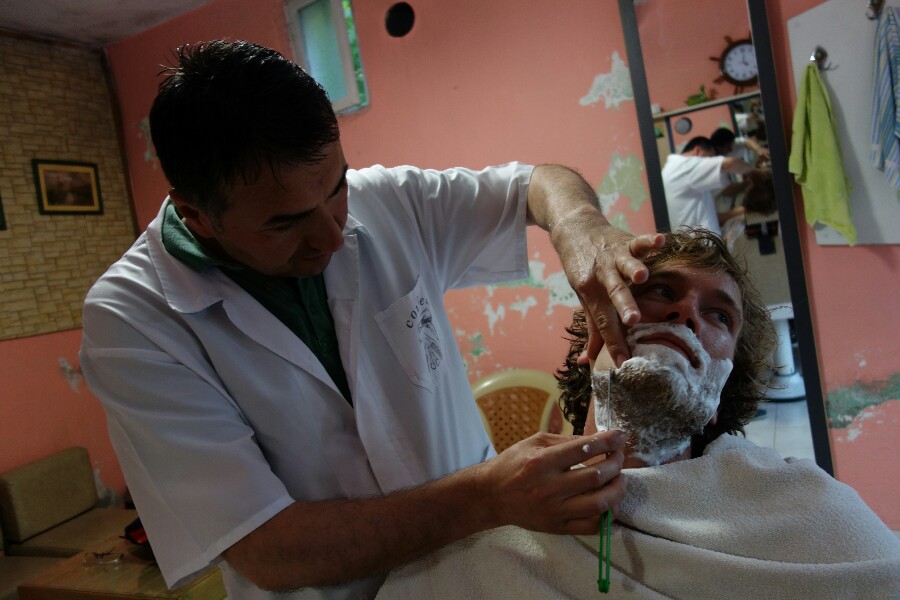 Beautiful sunset at the beach of Göbü.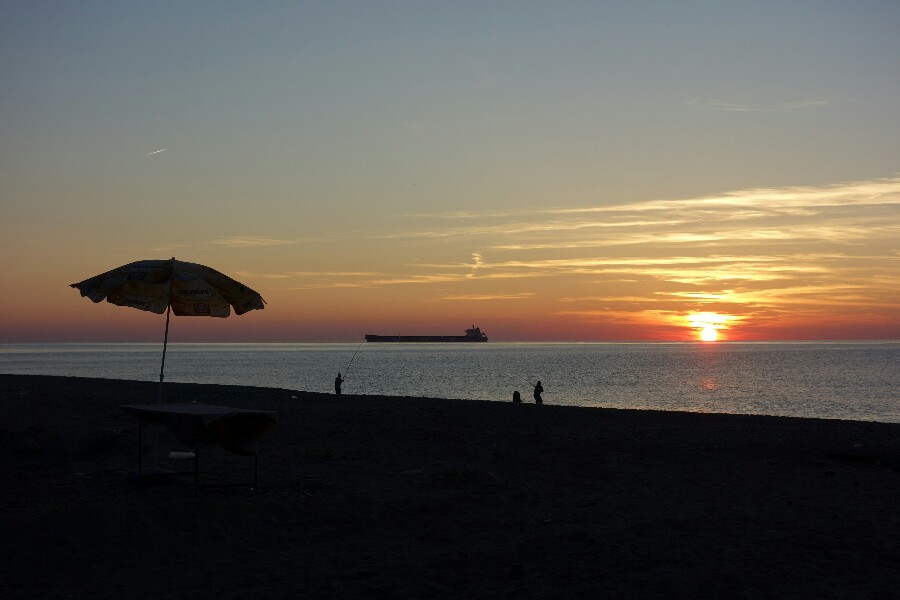 One of our swimming breaks with some cute donkies.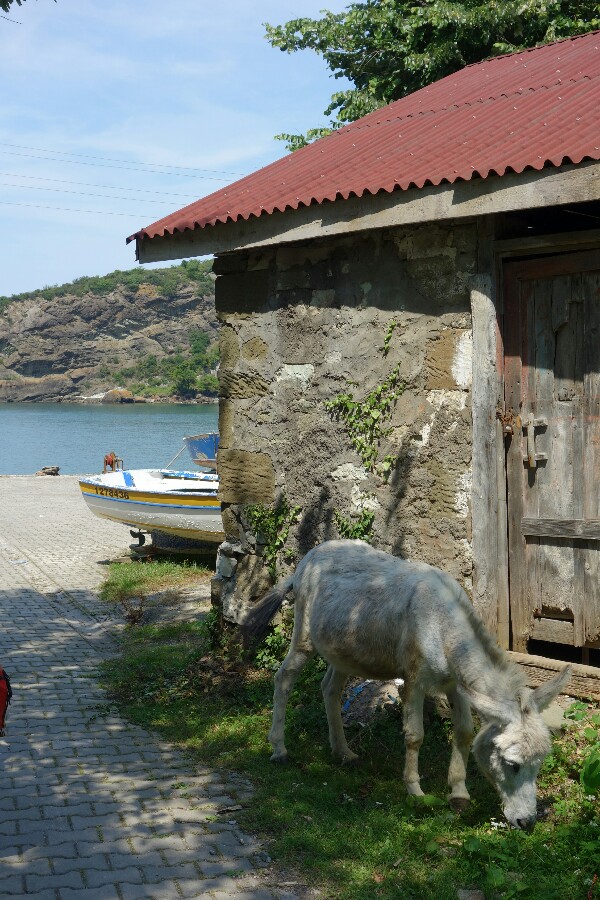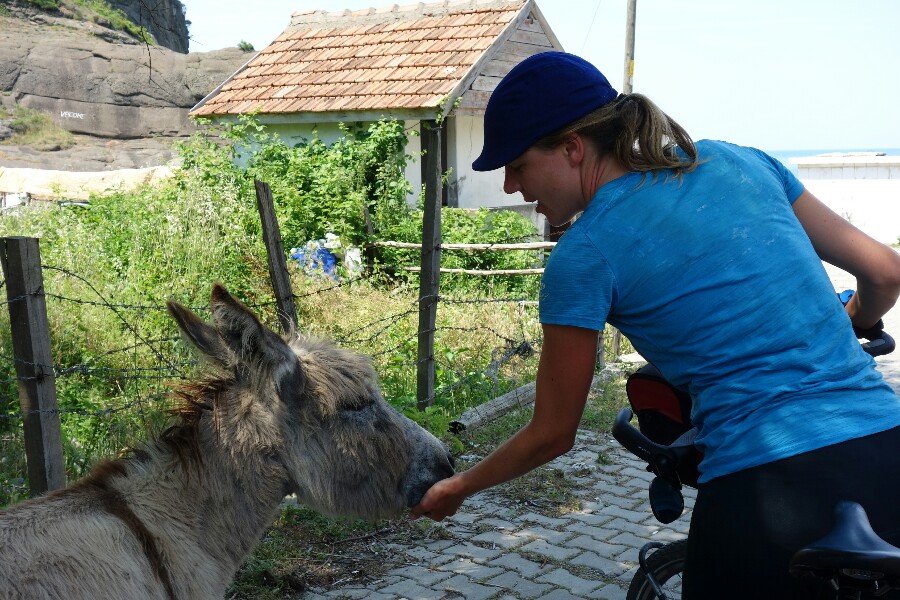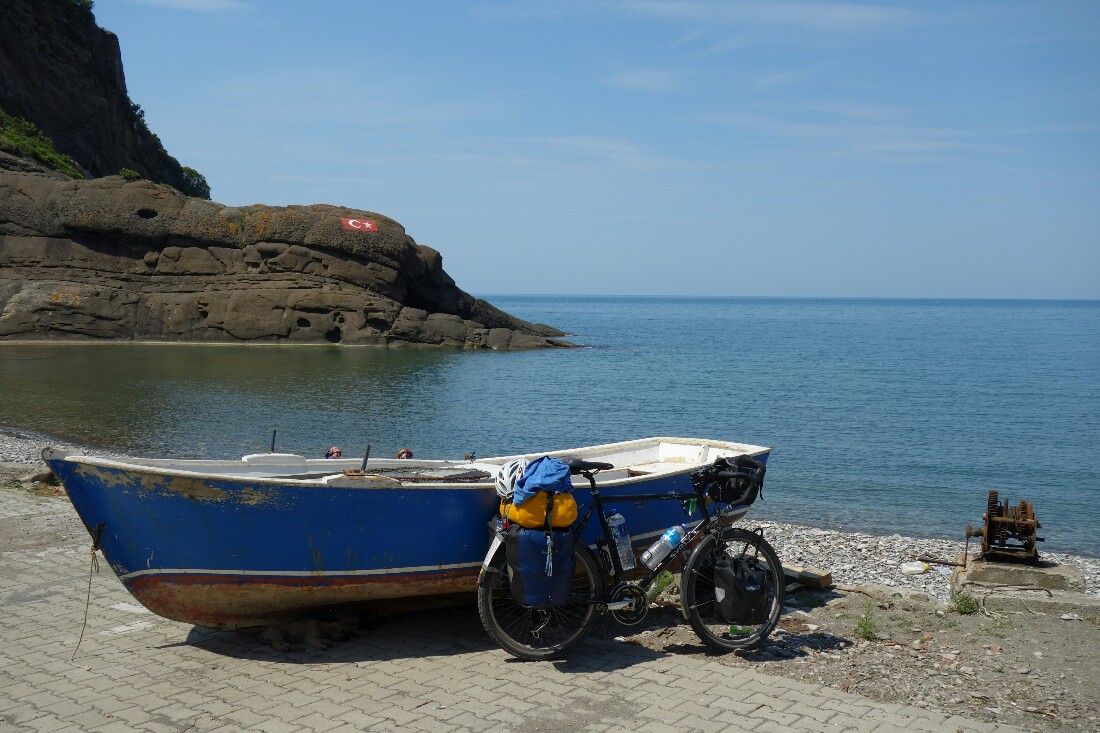 Our first unicorn in Turkey.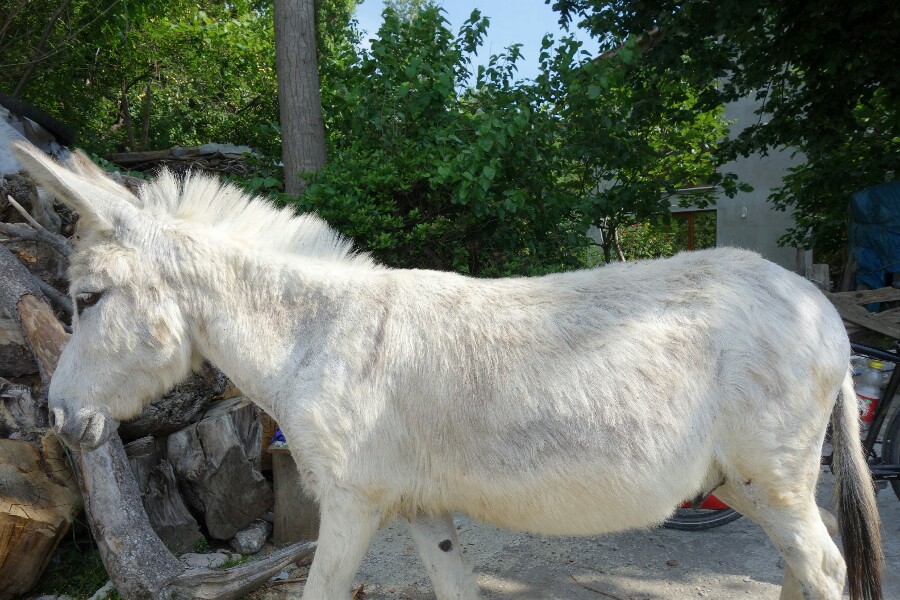 Spontaneous invitation for lunch of this nice old women.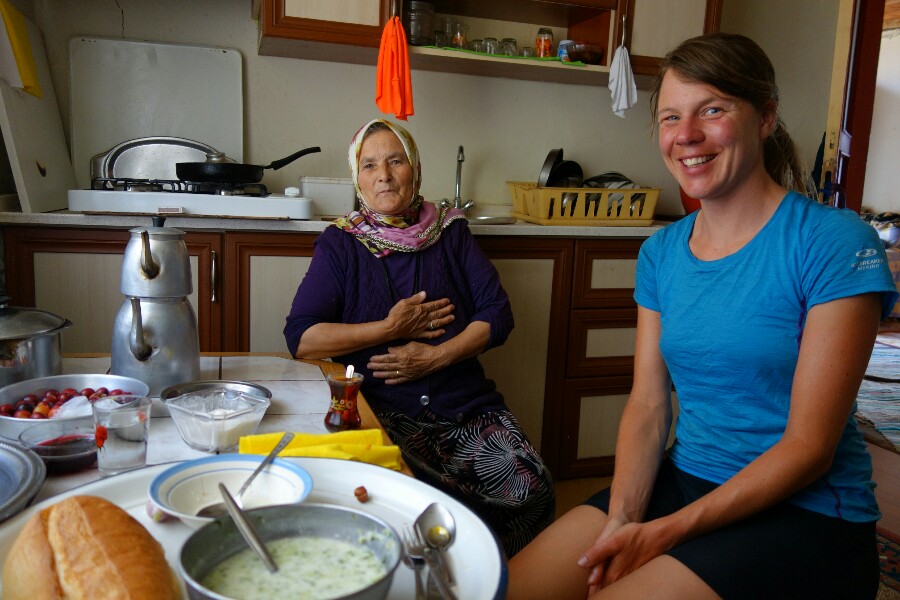 Delicious cherries to have power for the exhausting climbing.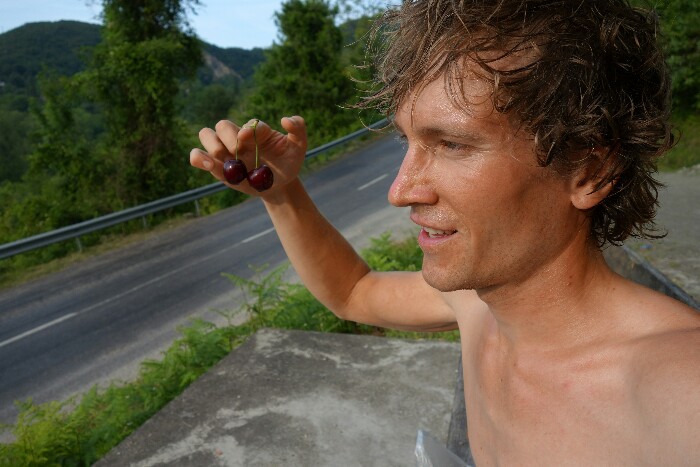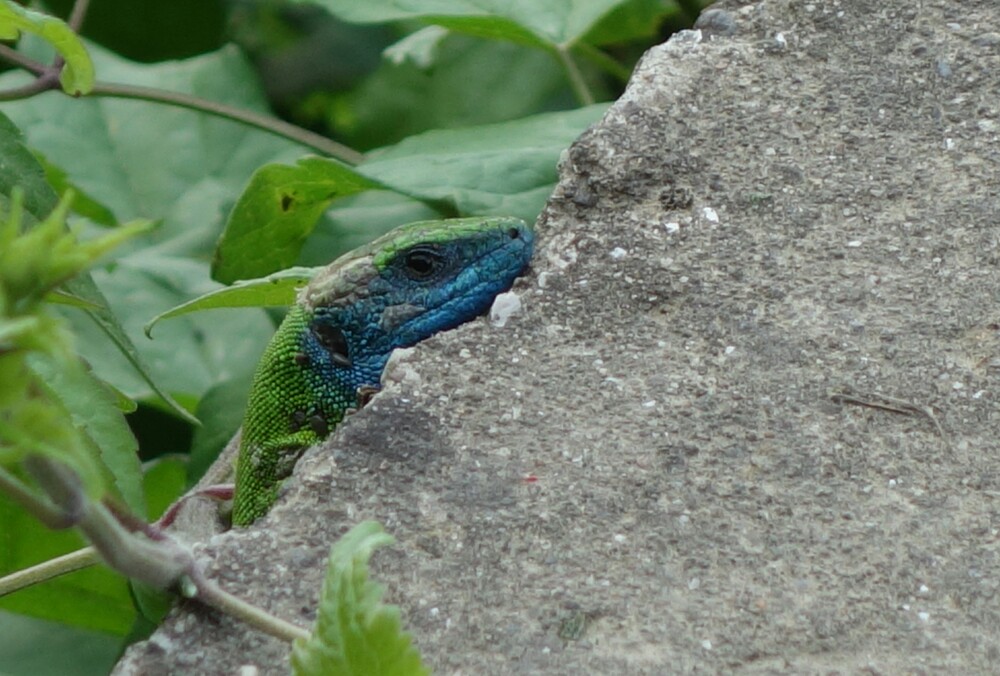 20 meters higher than the wonderful beach we were camping at a really dirty picknick place with one big rubbish container. The container was empty?! Rubbish was everywhere. Johanna did a great job, she collected a lot of the rubbish, when we left, the container was half full! People are too lazy to throw their garbage in the container. Unbelievable!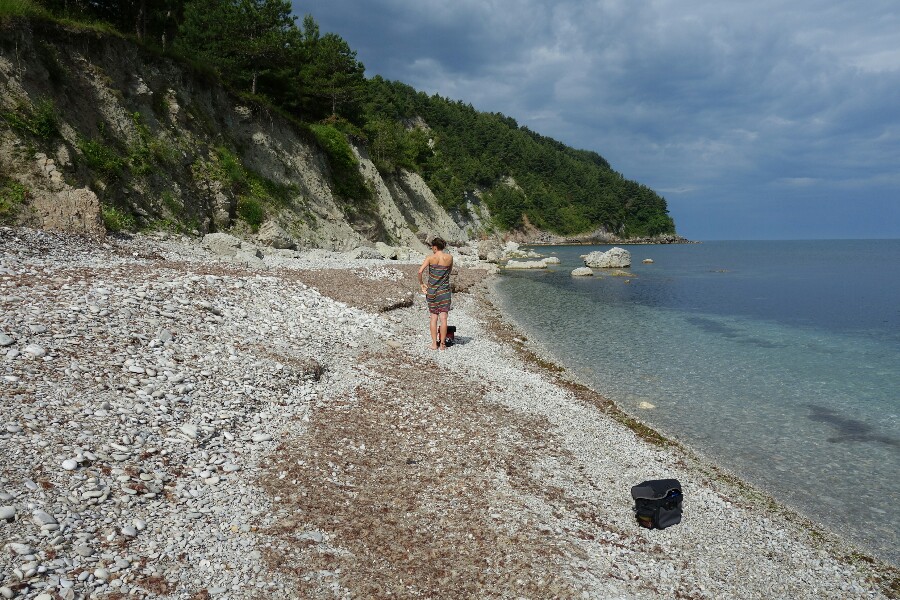 We find mulberries everywhere. 🙂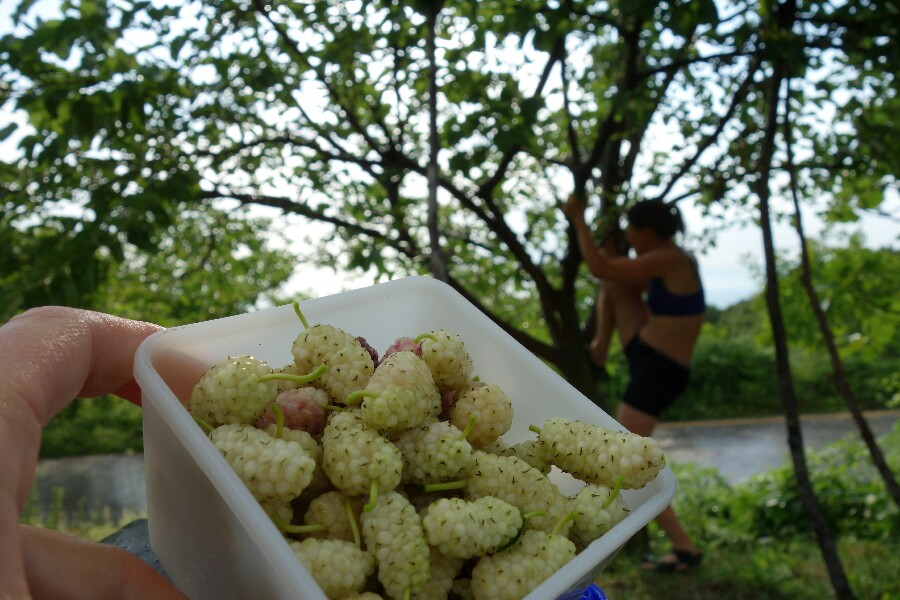 We met Metin on the road and he invited us to his home in Kuşcu. Metin lived in Starnberg for many years and opened his own shop there. "Bosporus Feinkost" still exists, he leases it now. Thank you for the nice stories, it was a great time.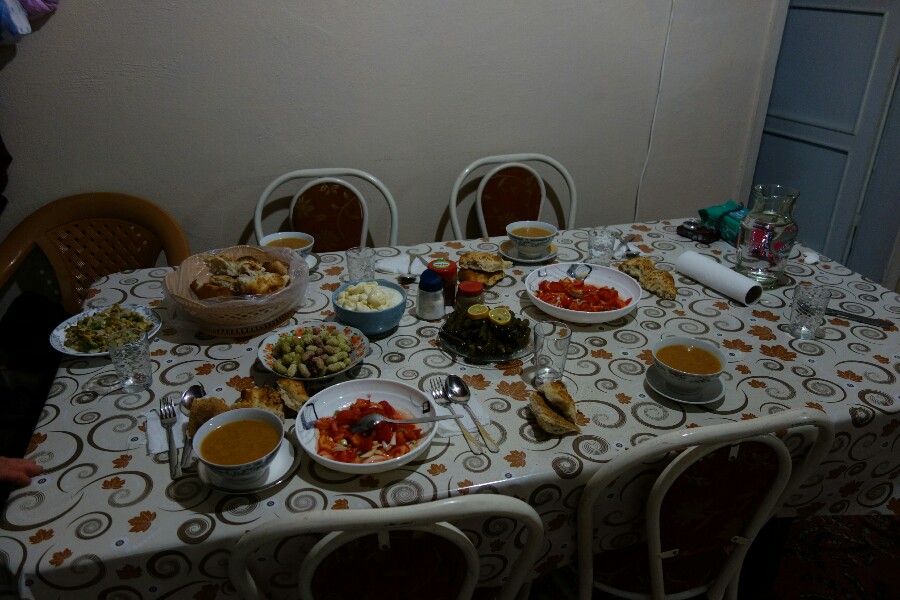 The coast road in this part is so beautiful and natural. See yourself 😉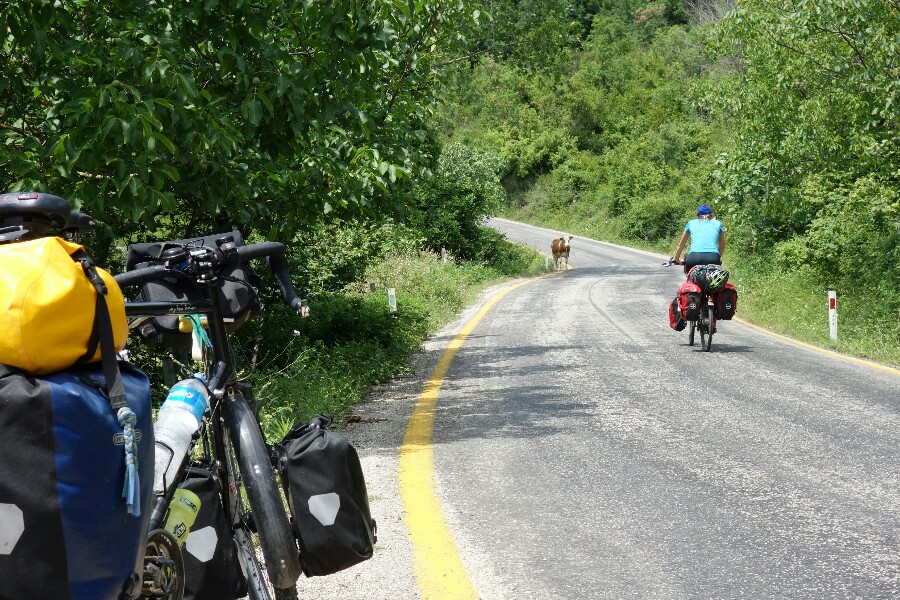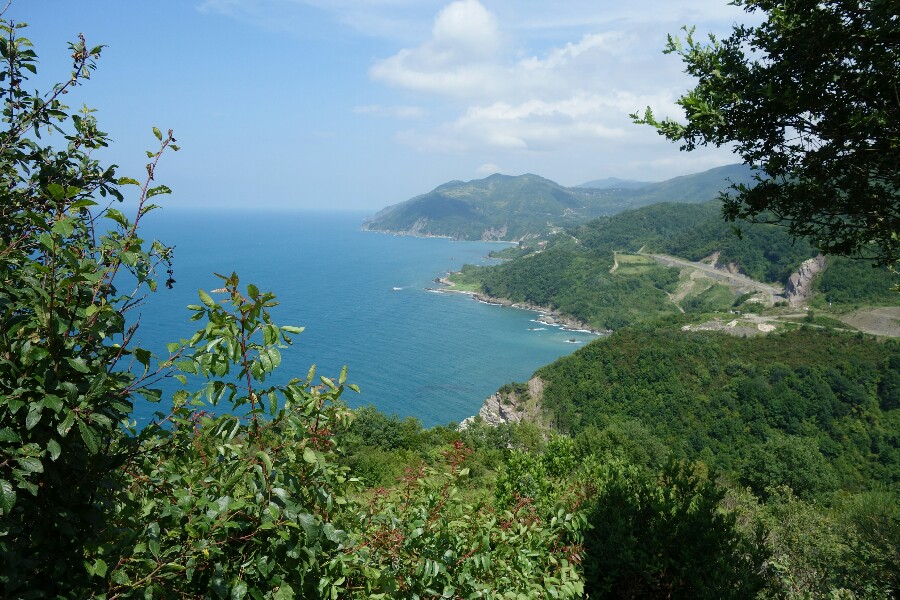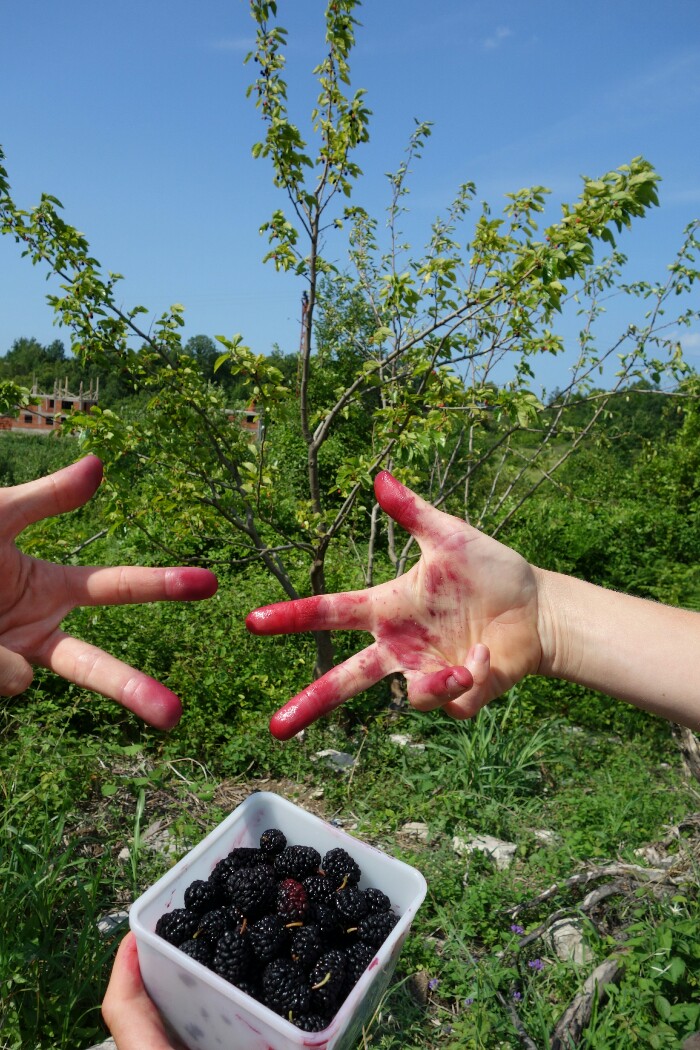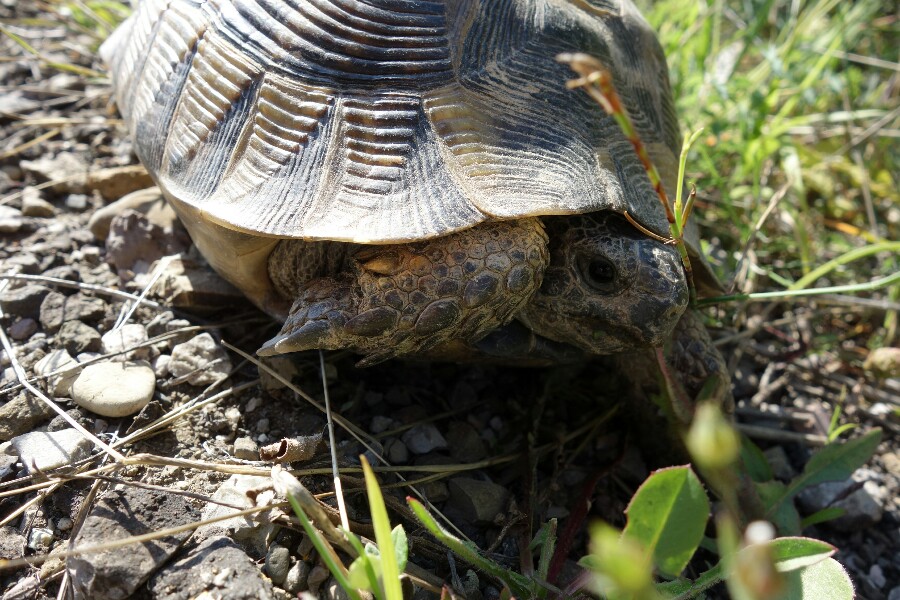 Metins sister gave us a lot of hazelnuts.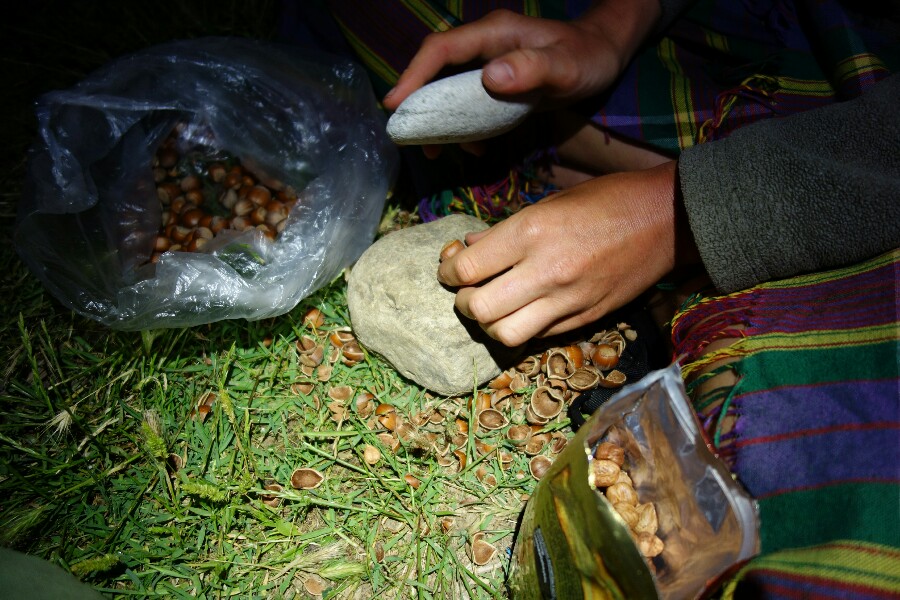 Map information:
By the way, not sure if you have seen the map where we are. Our position is marked. You have to click on "Route" and then on "Unser Standort und unsere bisherige Route auf GoogleMaps." 😉