We randomly met Ahmet in a café and he invited us the next day for dinner with his family. He had a really good idea! He printed perfect  bookmarks/visiting cards for us. The idea is, that we can put a small flower on each card, write date and place of the meeting place, so that everyone has a personal memory of us.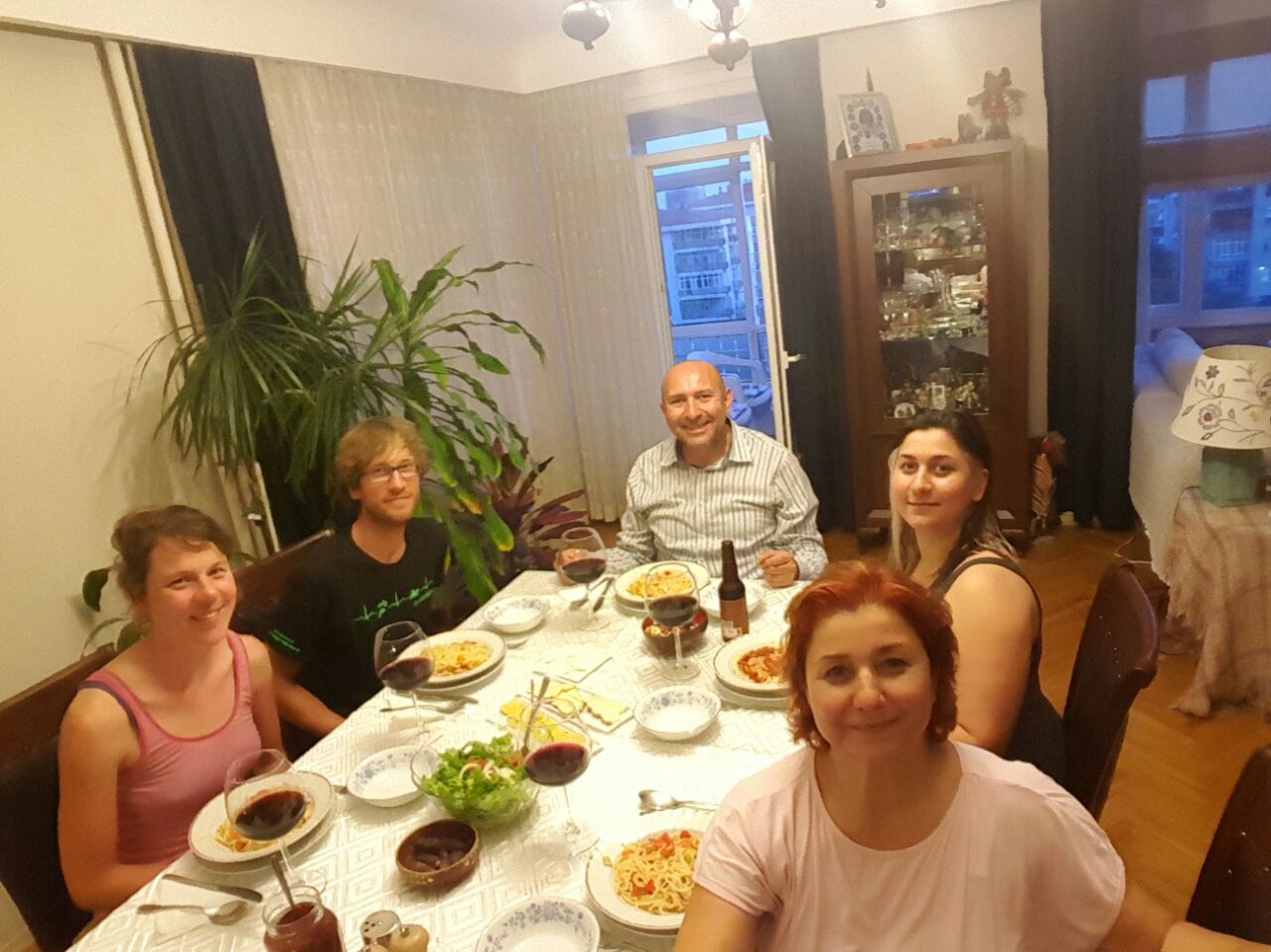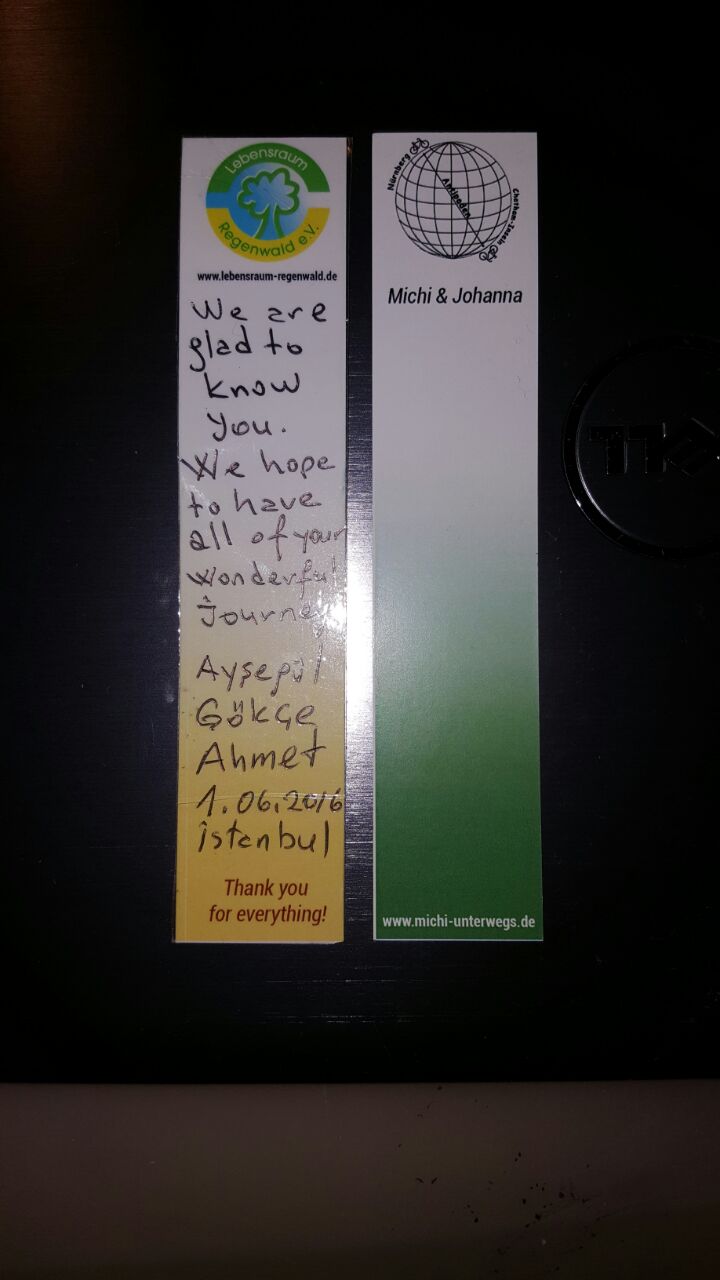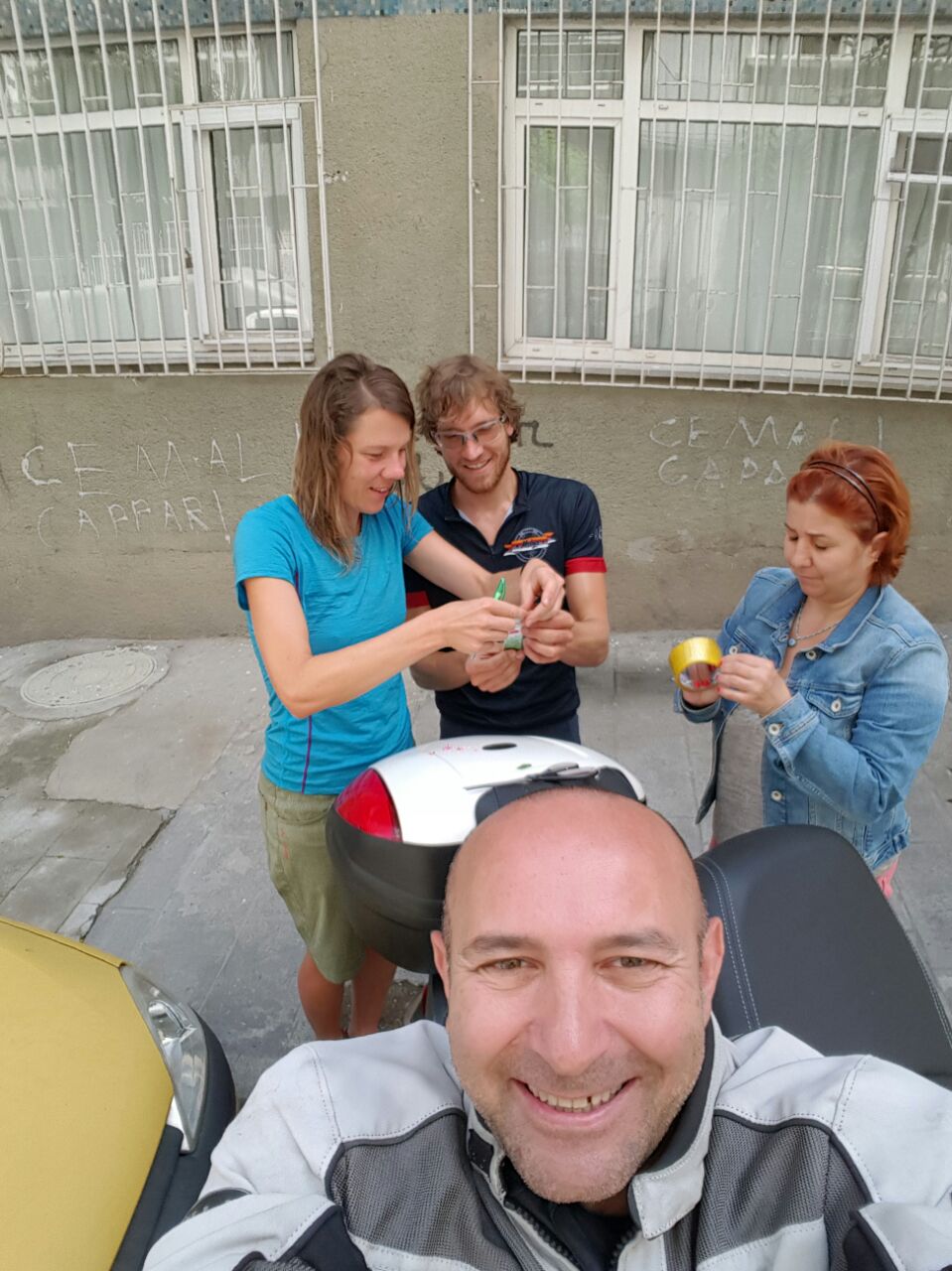 After six relaxing days we left Istanbul. Saying goodbye to Suleyman.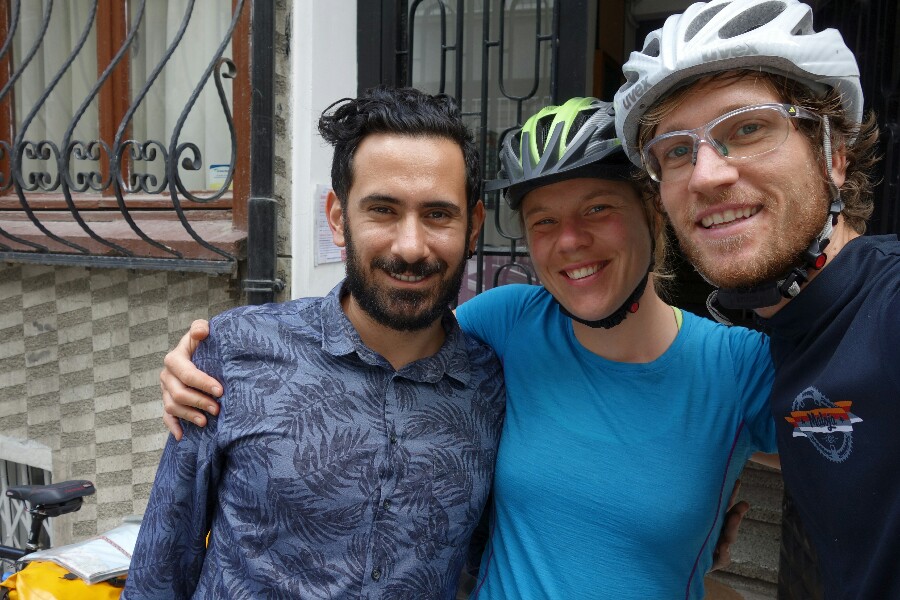 Waiting for the ferry to cross the Bosporus to the Asien part of Turkey.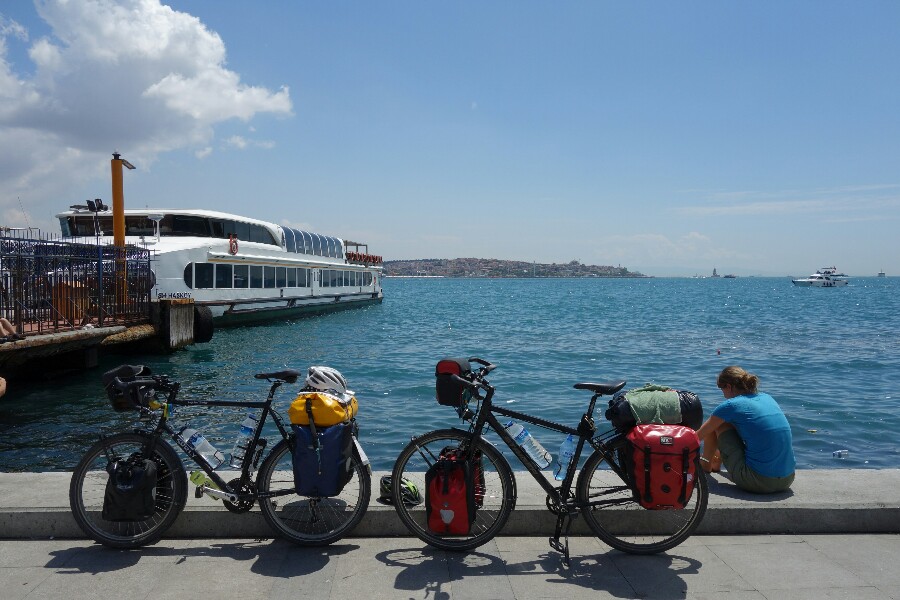 The building sites are extreme. This is going to be a new highway going east, connected with the new planed airport and the 3rd bridge over Bosporus. We don't like it!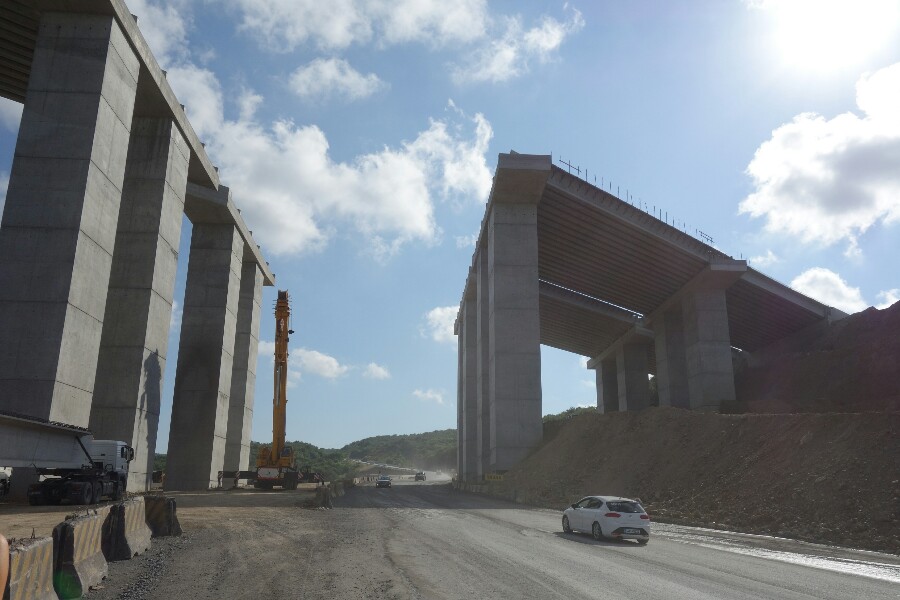 We choose a very small road next to the sea, it goes up and down. As you can see the road surface is really bad, but therefor nature is amazing.
This evening we ended up in a small bay with some tent-houses, very poor fisherman people, but they invited us to sleep in their hut. Nice evening without electricity.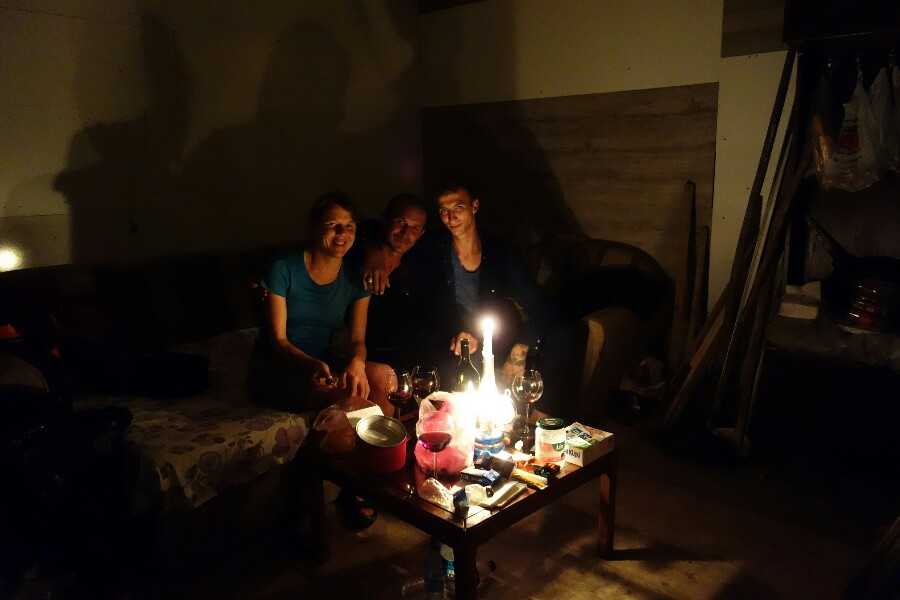 Three of the people of this small tent village and only one lamb.
Kahvalte (Turkish breakfast) for lunch.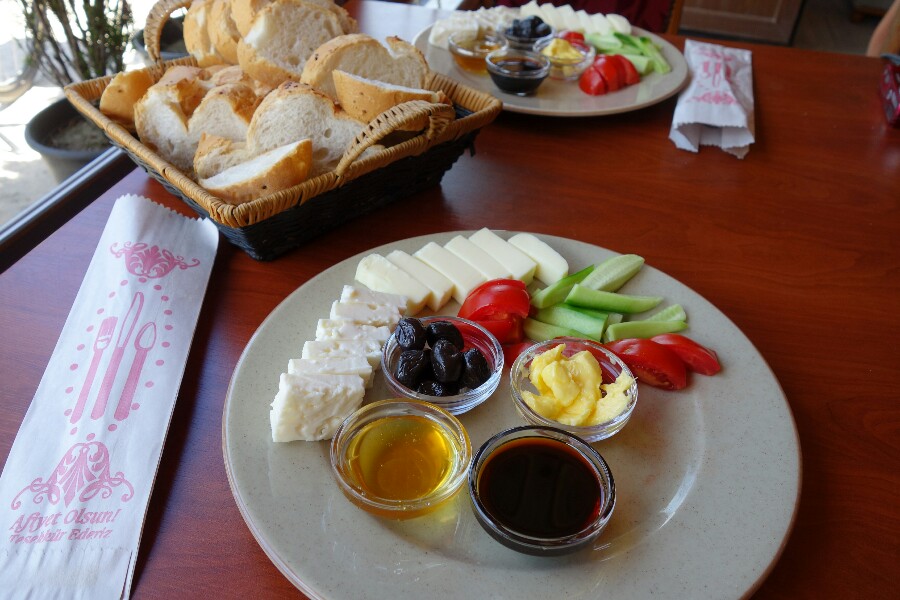 There is another big building site on our way. It will become a new water pipe for Istanbul. On the pictures you can see the size of the pipes.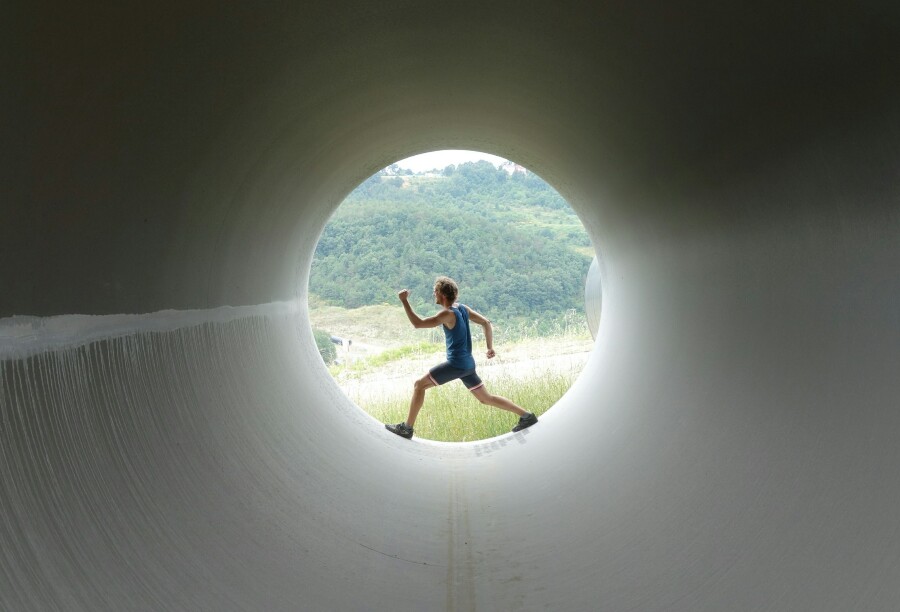 Lunch at the lighthouse in Ağva.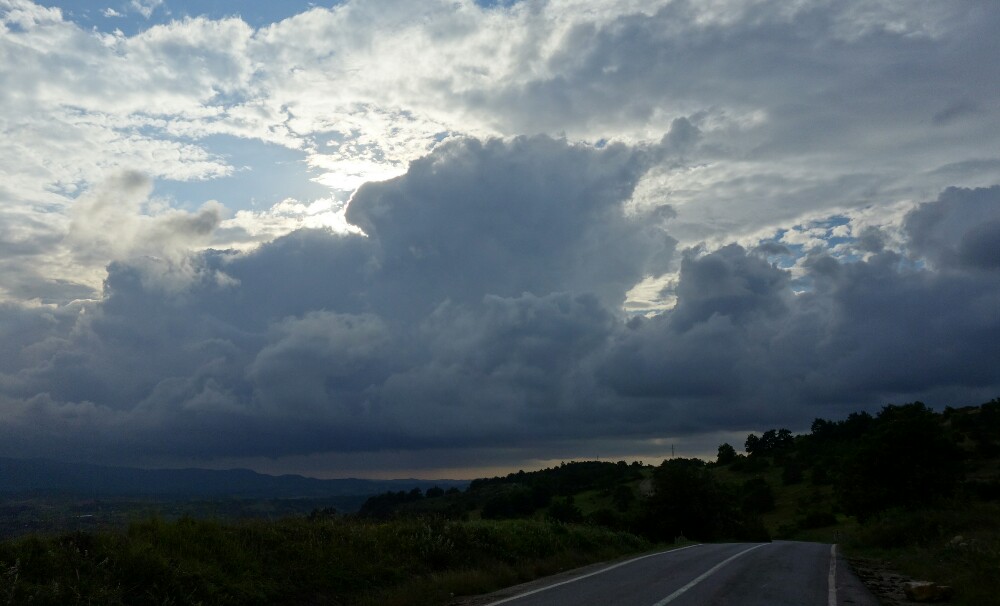 At these days we have strong headwind, but the landscape is beautiful. 🙂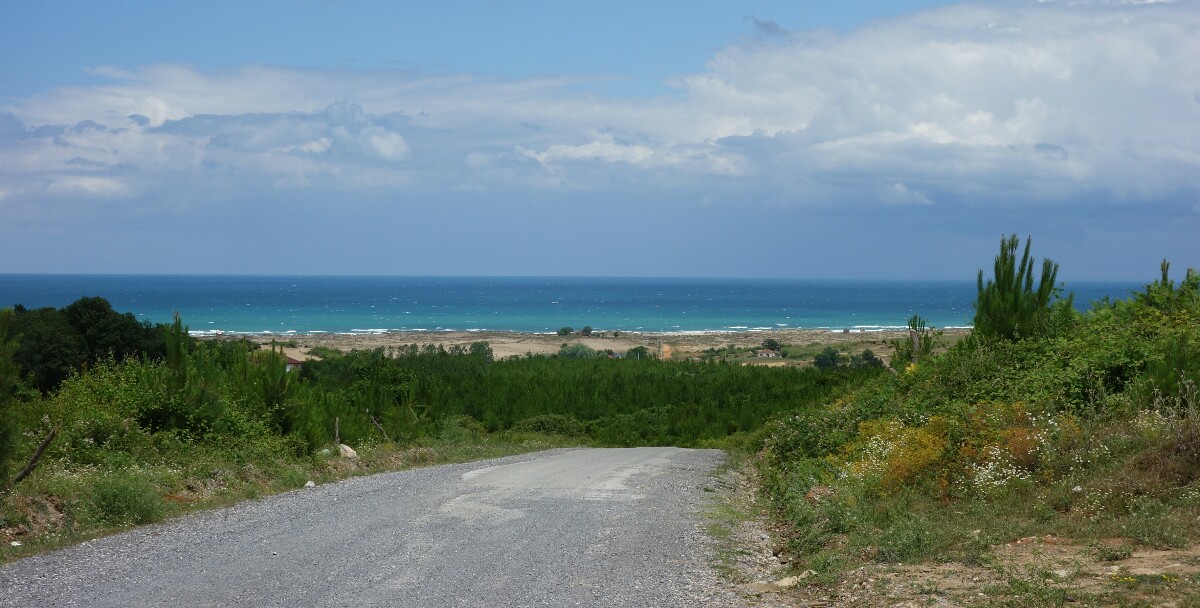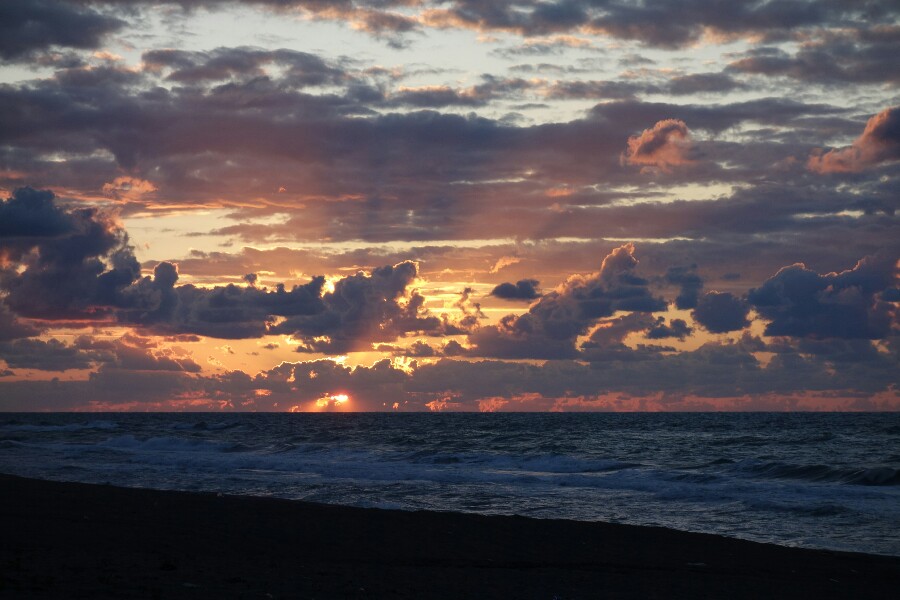 Saving a big turtle ?, carrying it over the road.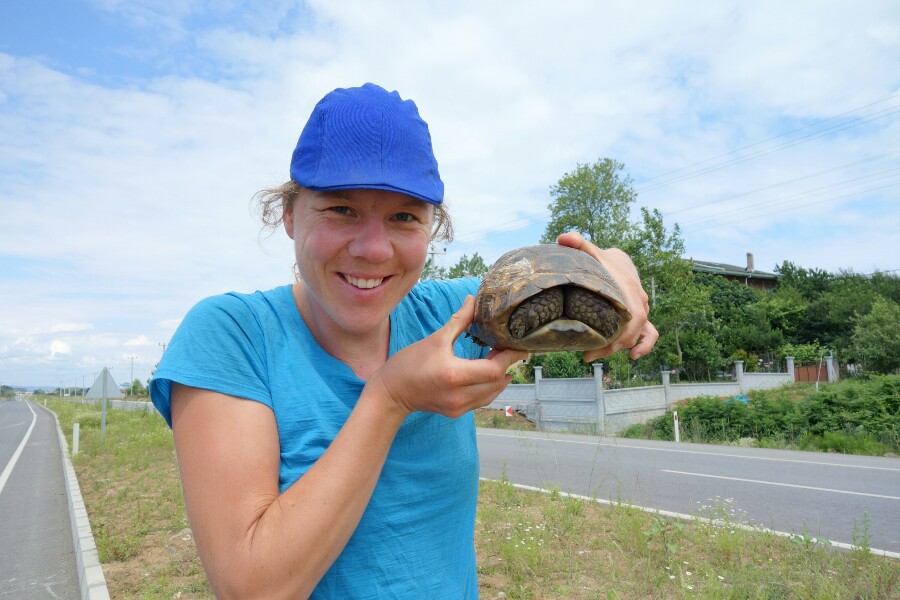 Nice new mosque.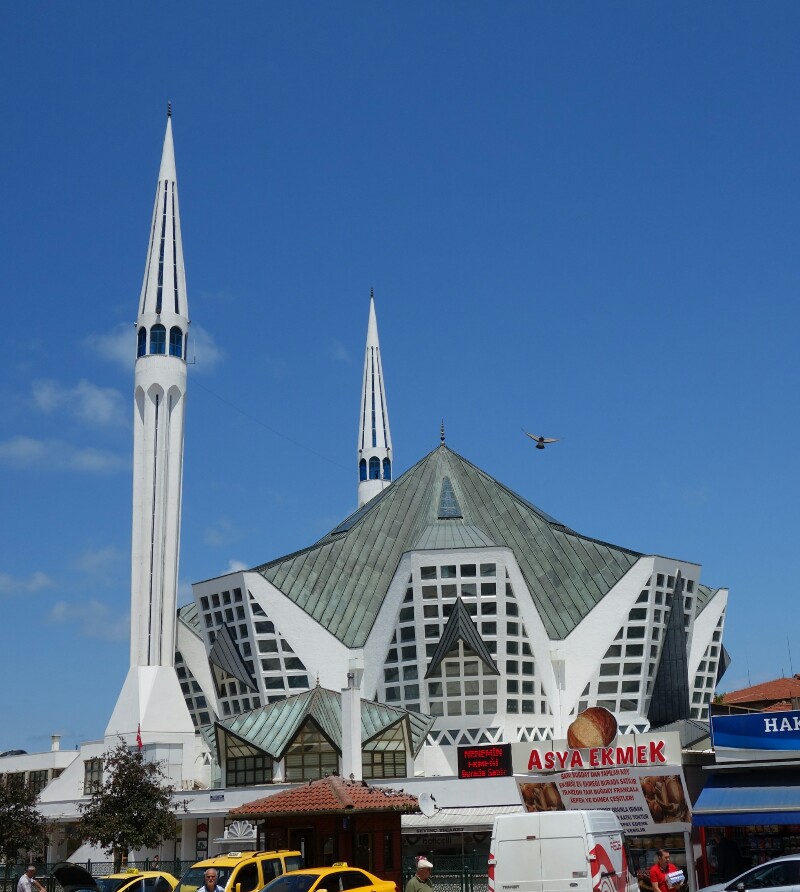 Short before Eregli we saw tow old ships. A ritch Italien man ordered them but when they were almost finished he died, so now they rust there for more then 15 years.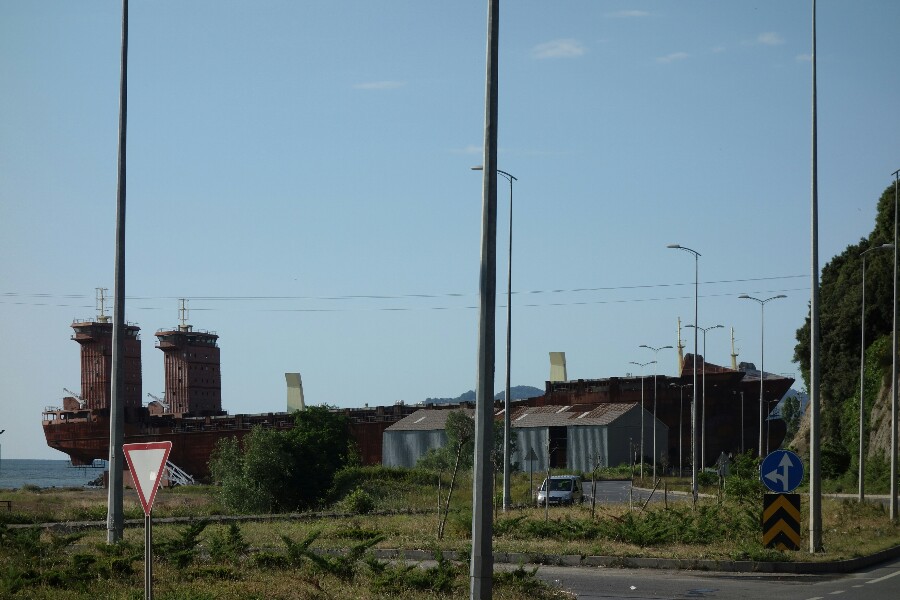 In Eregli we stayed at Berks place. He was a really cool host from warmshowers.org, we had good food and a nice musical evening.
The Joga tree infront of the sunset.