The day started normal but one the way back to the main road I shifted in the first gear and the chain went too close to the spokes. I stopped the bike immediately, but the chain got stuck between the cassette and the spokes already. The bicycle shop in Qazvin changed something with my gears as well, the low gear stop screw of the rear derailleur wasn't adjusted correctly, too bad! :/
With some force, time and dirty hands we managed to get the chain free again and I adjusted the gears correct by myself.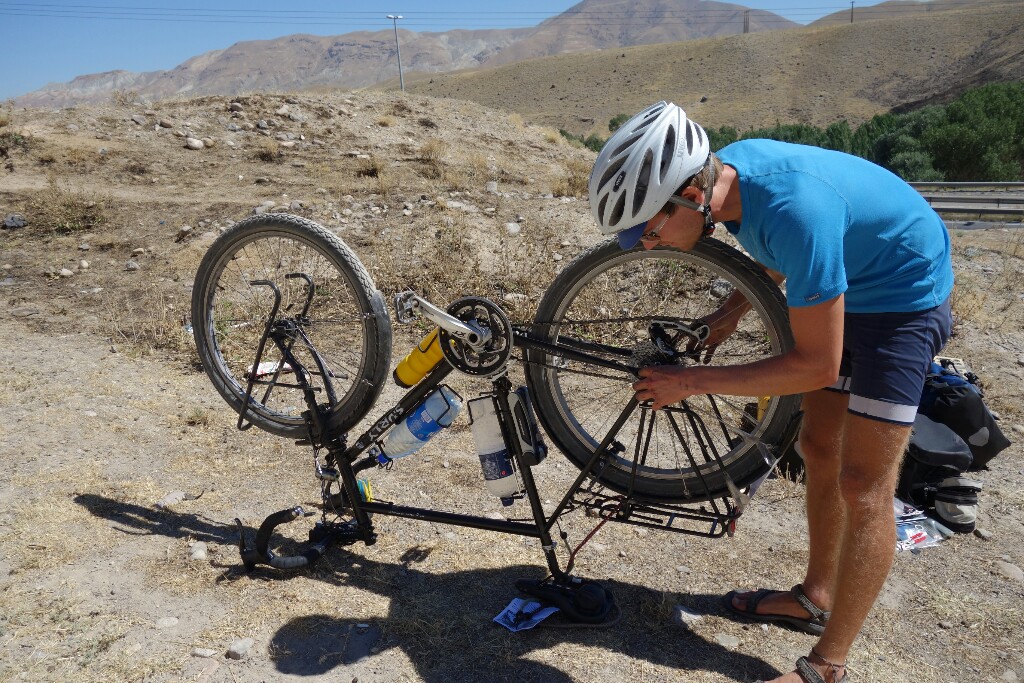 One hour later we met this Turkish cyclist from Istanbul. He cycled to Tehran and now he was on his way back home. Talking in the middle of the road.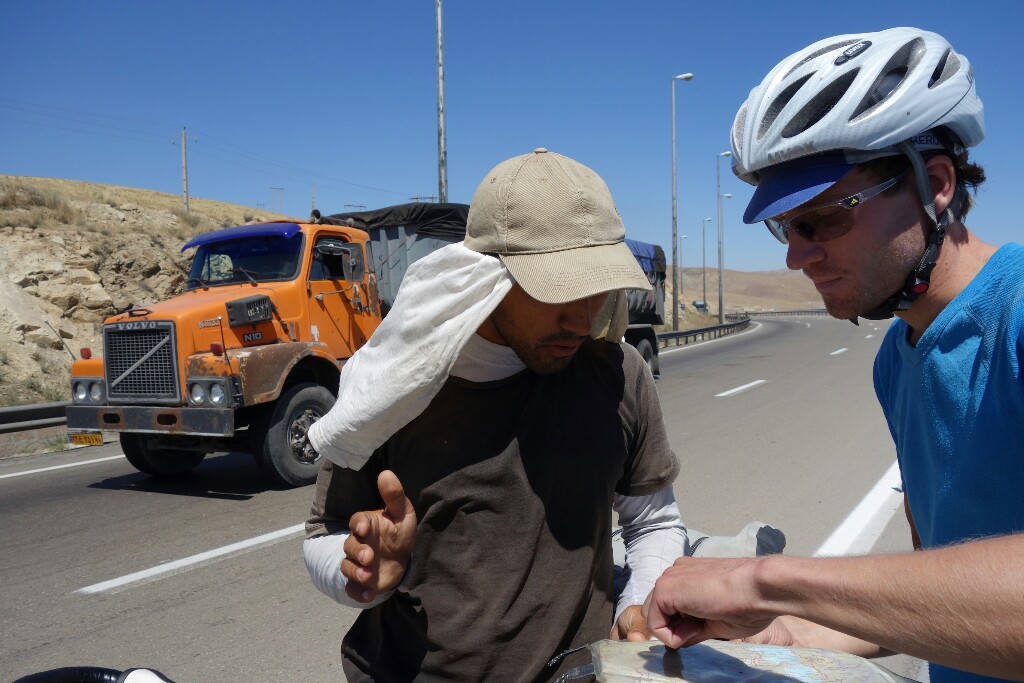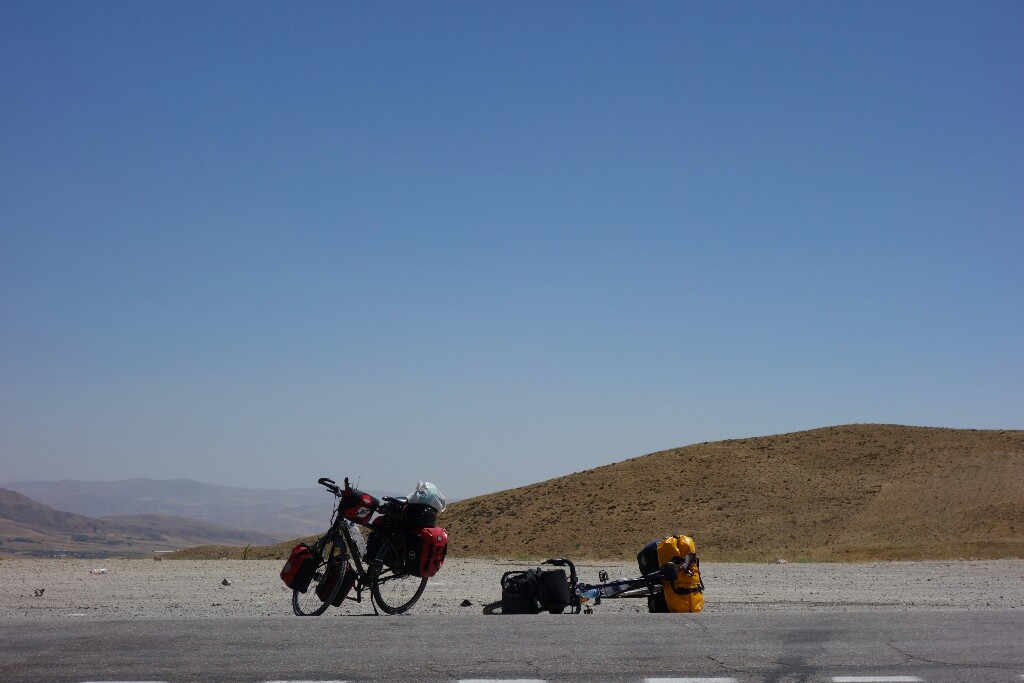 One small lake (Quru Gol), but definitely not for swimming.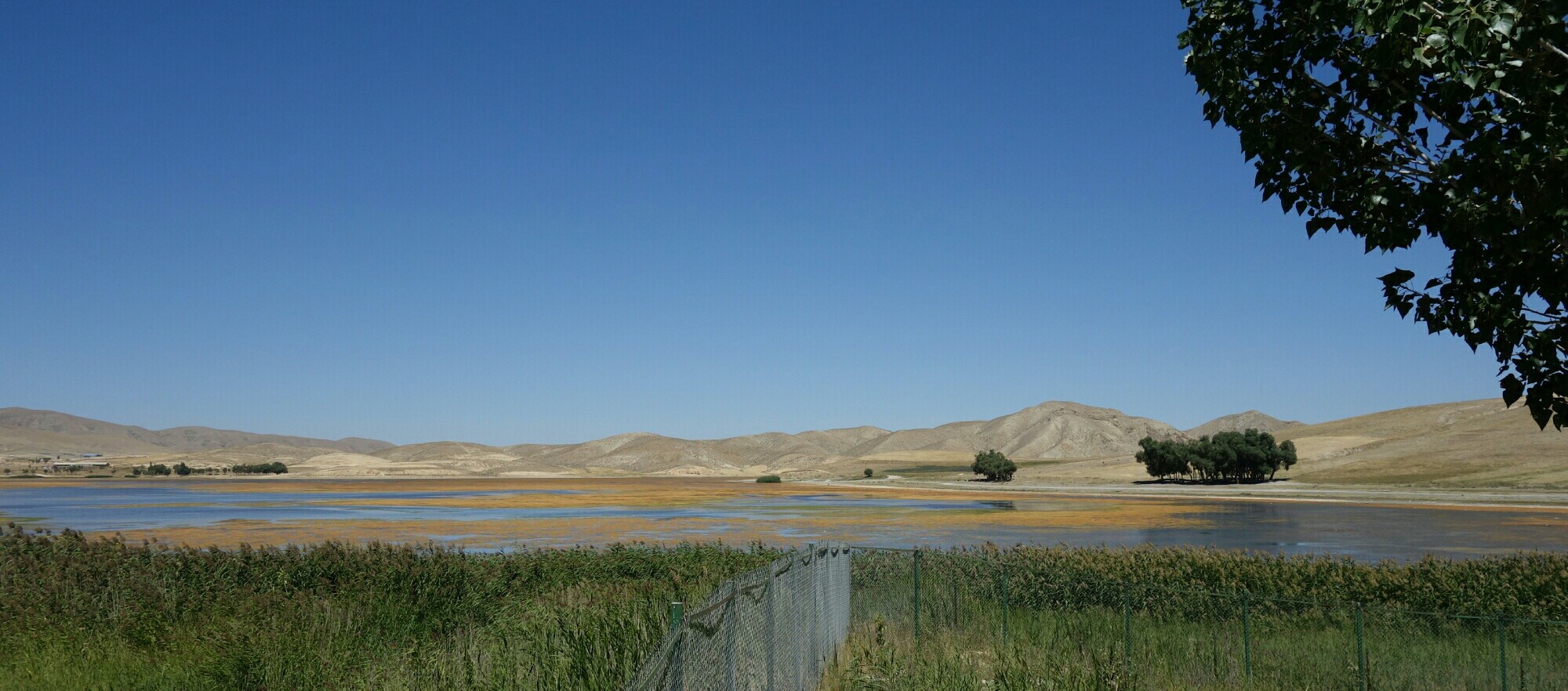 Paper transport.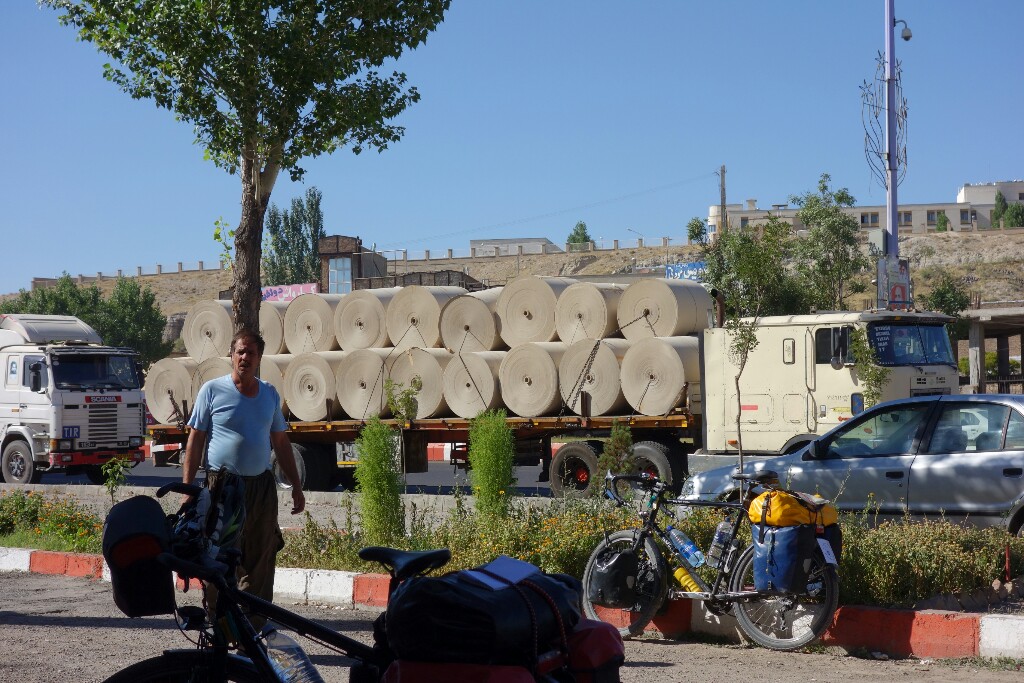 At evening we started asking around for a place to sleep. The night we end up in the municipality house of the small village Tikmedash.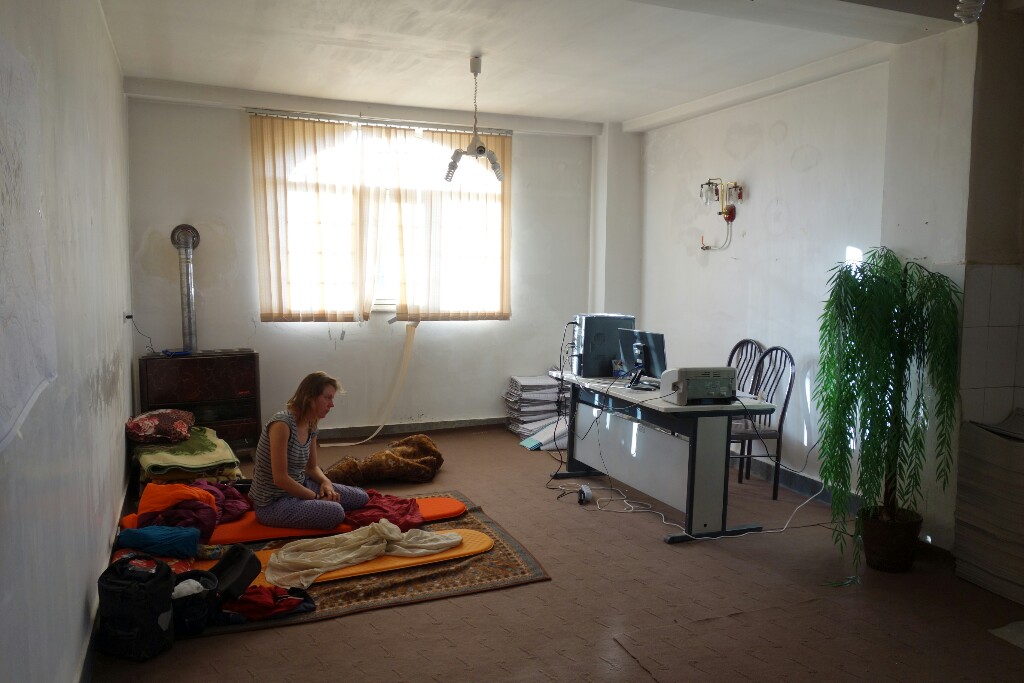 Somewhere on the road before Miyaneh. And another praying mantis.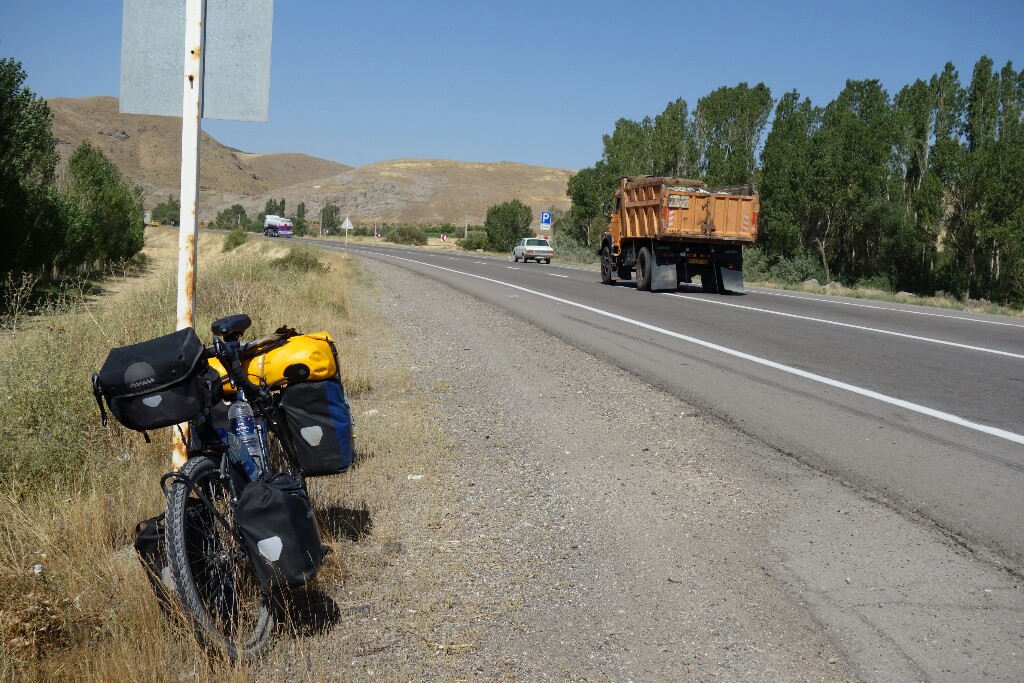 Our hosts in Miyaneh. The next day Milad and Mr. Dahudi joint us for some kilometers. At a small break we started talking to some people and (unbelievable how small the world is) one guy lived in Nürnberg Herrnhütte as a refugee some years ago.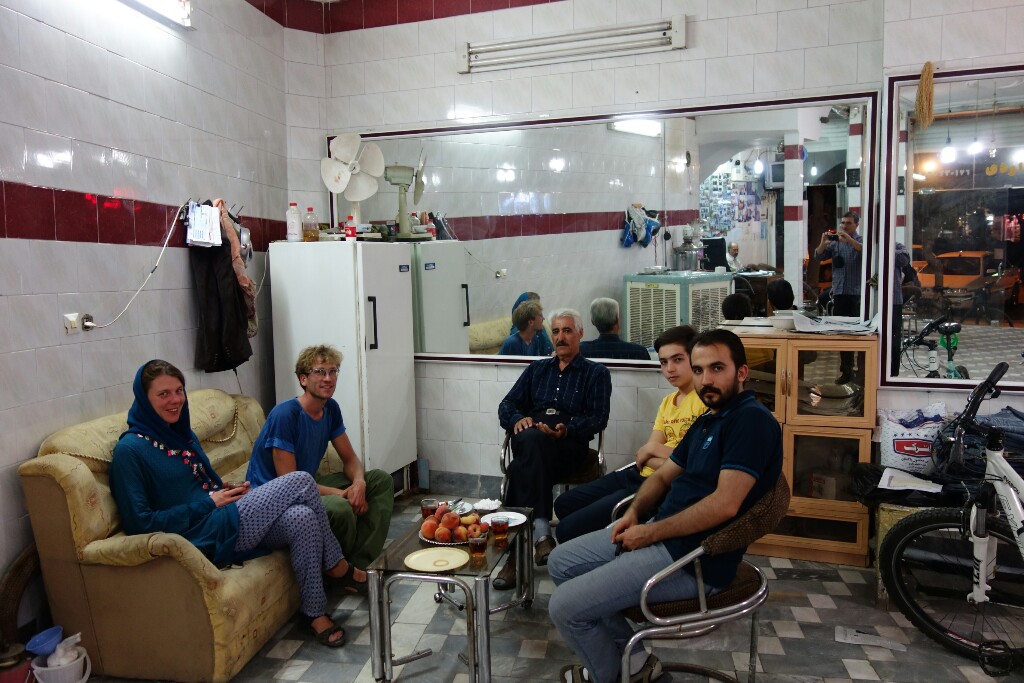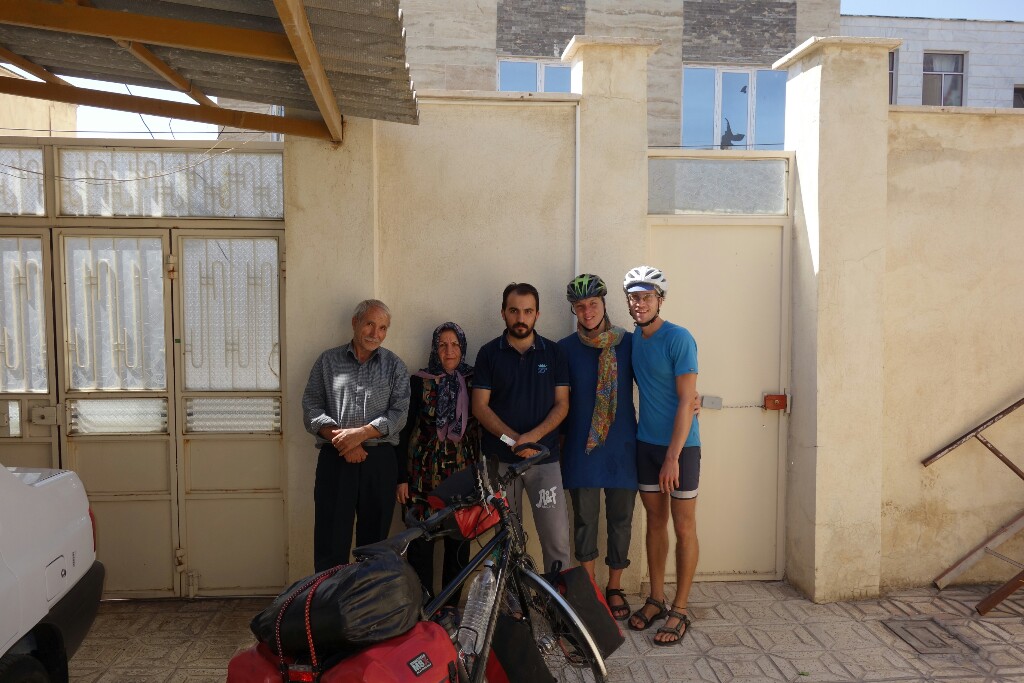 The trucks on the highway hadn't been our taste the last days, so we checked out an alternative rout over the mountains with some risks, as we didn't know about the road condition and shopping possibilities. Everyone told us to take the highway, but we wanted to have small silent roads and not only trucks. We knew that it will take some days longer. In the beginning our plan worked quite well.
Having a small rest in the shade.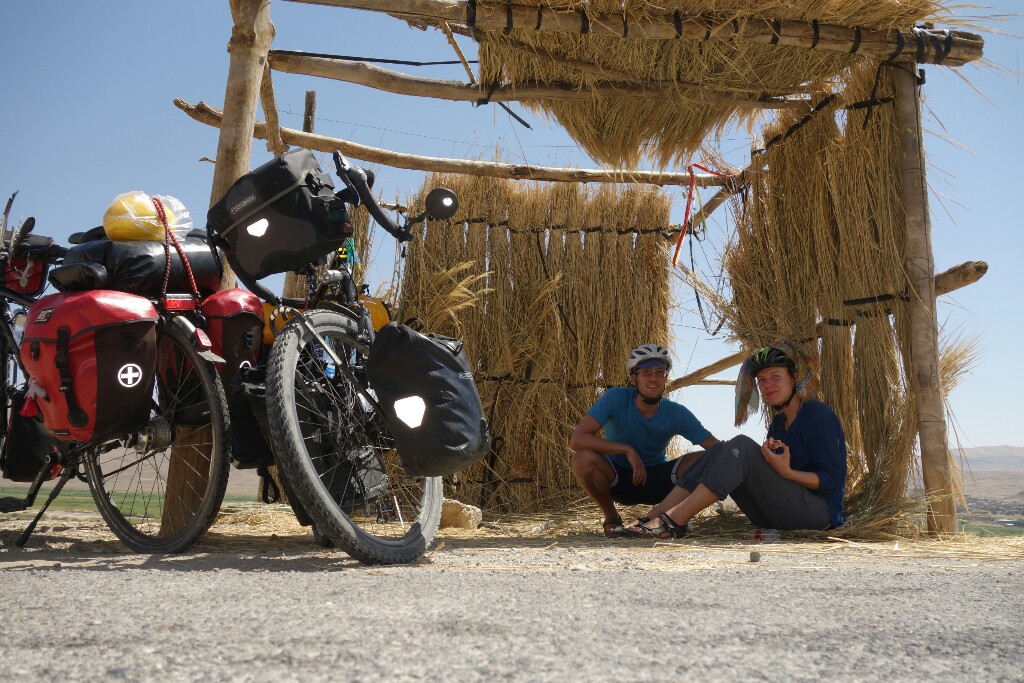 Another rest in a small cave.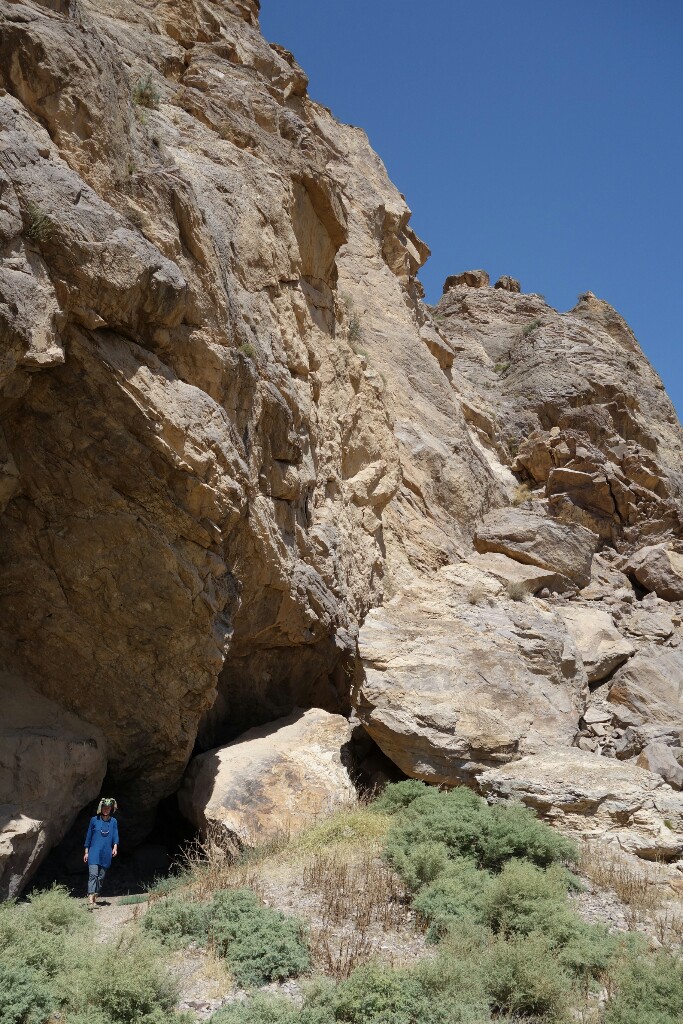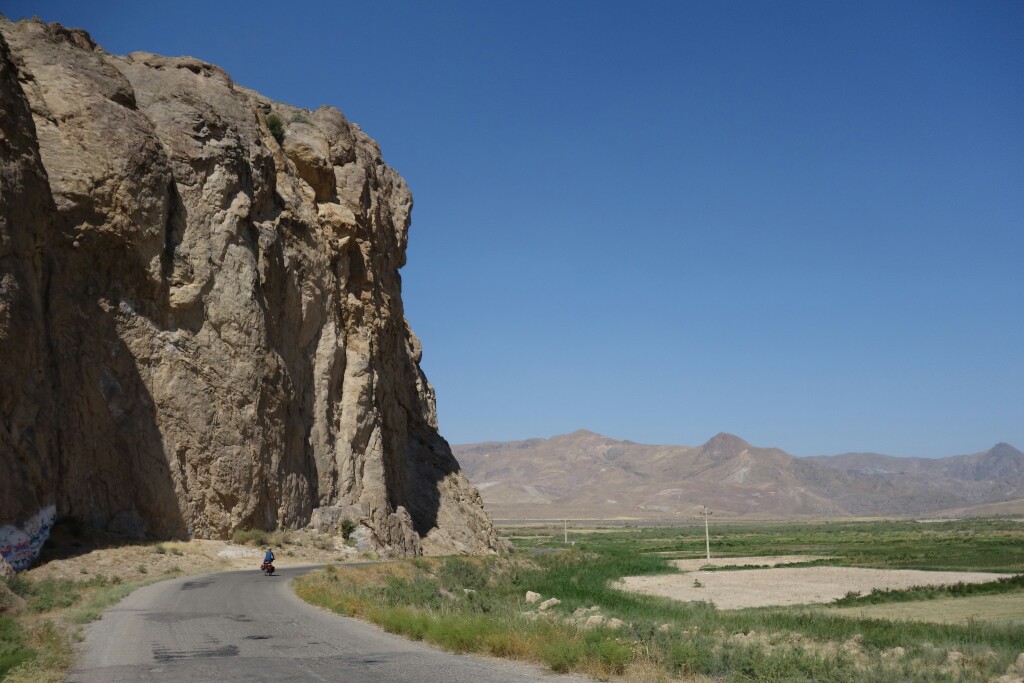 After some kilometers we turned right to follow the Gehzel Ouzan river/valley. One car stopped and said (with hands and feet) we can not take this road, there is a problem after 15 km, we will not be able to continue. Why? He couldn't tell us. Of course we didn't believe it. 😉
The road went into a graveled road (for in the end 40 km). The small tunnel wasn't the problem.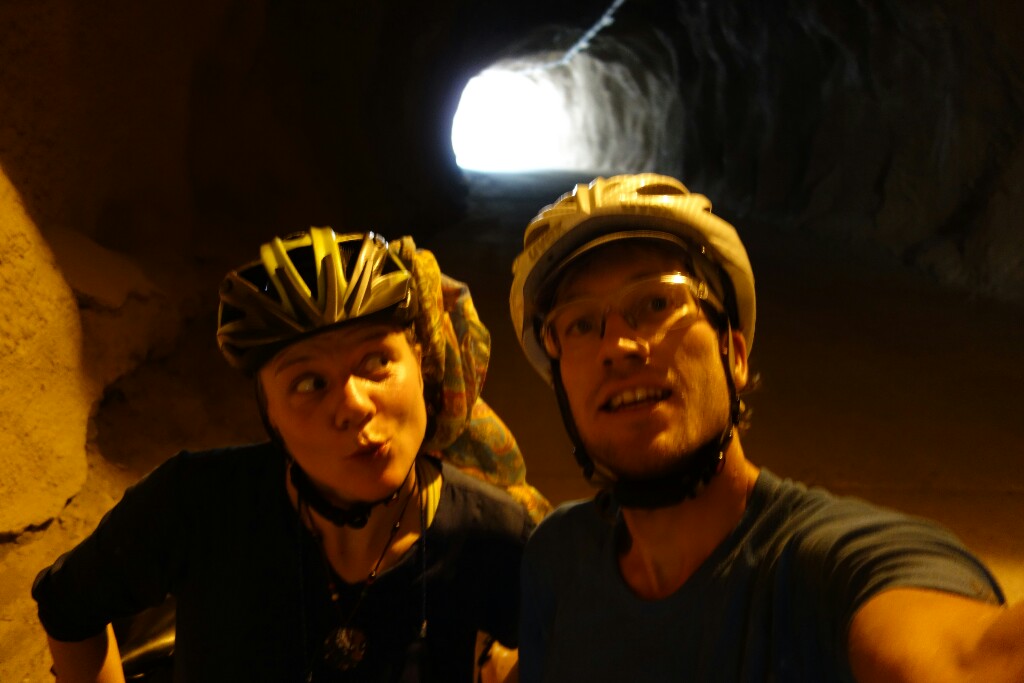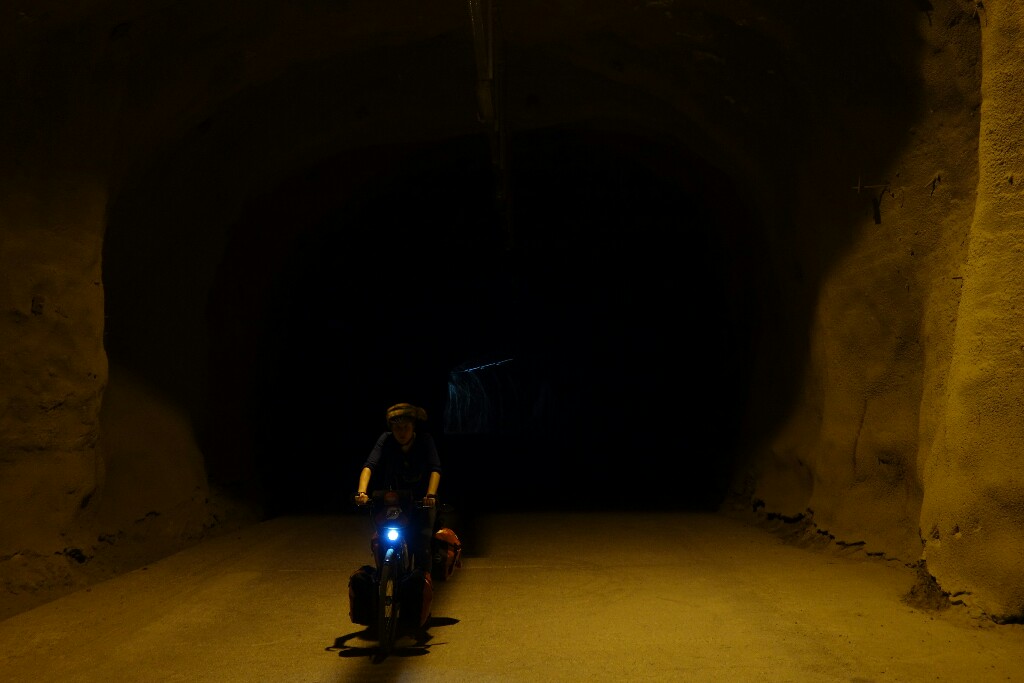 Even it was hard work, the landscape of the canyon was amazing.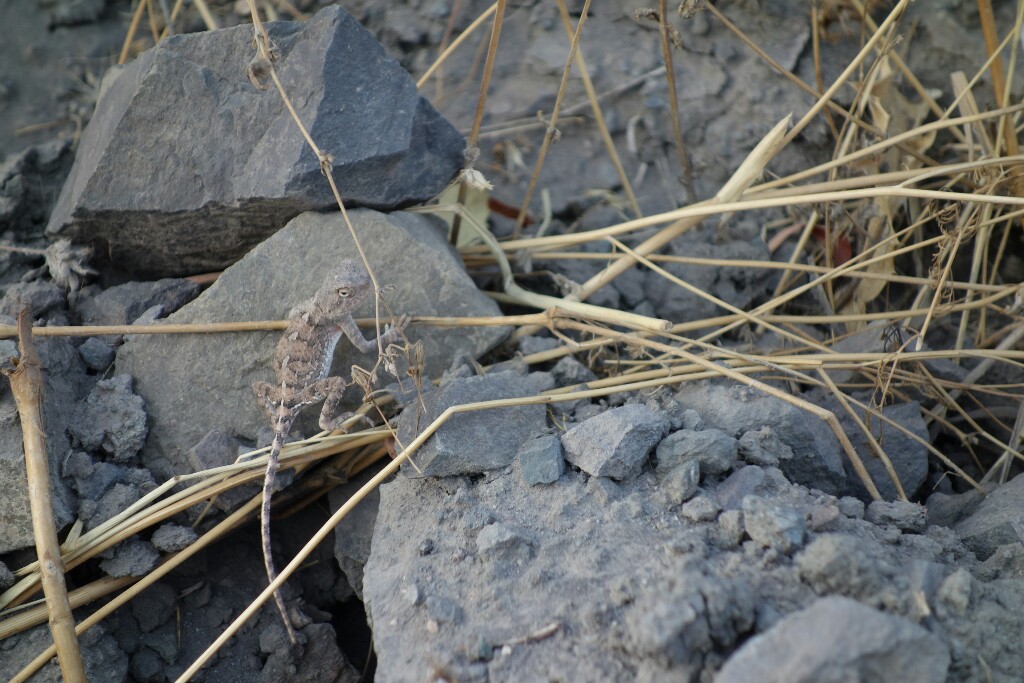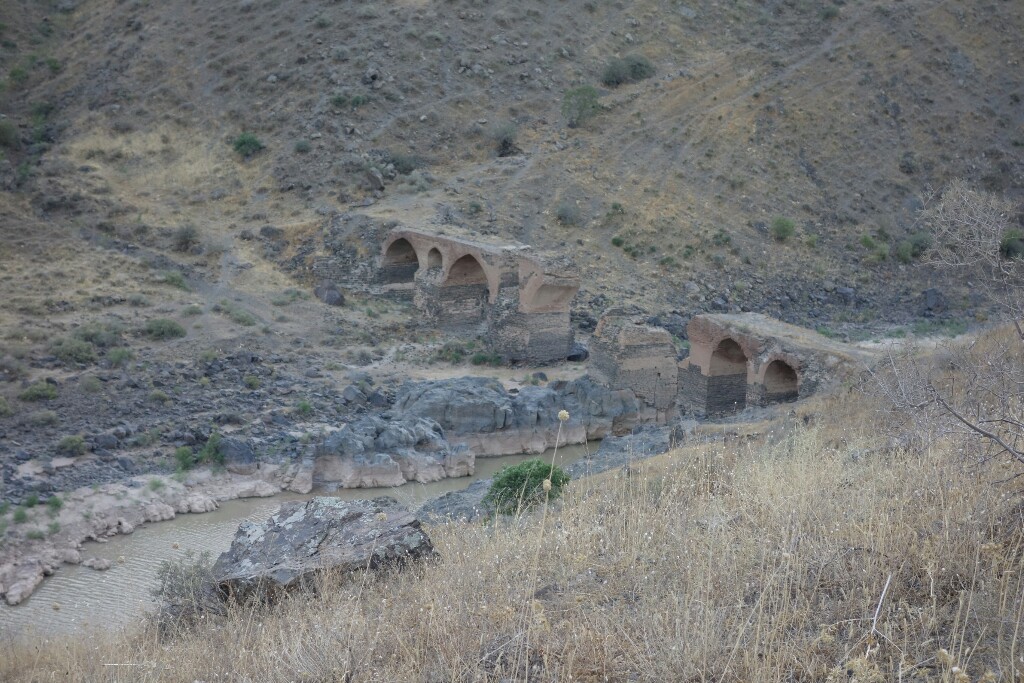 At night at our campsite we cleaned the place for our tent and almost didn't see our small friend, he looked like a stone.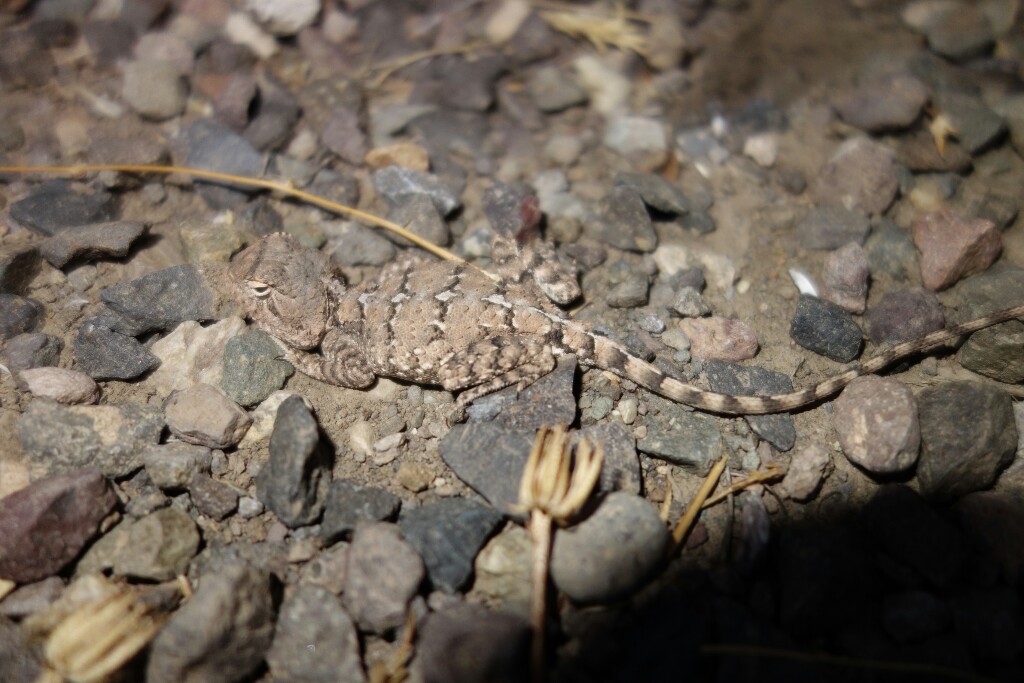 This big spider appeared on my shoulder while we had dinner. It frightened me a lot.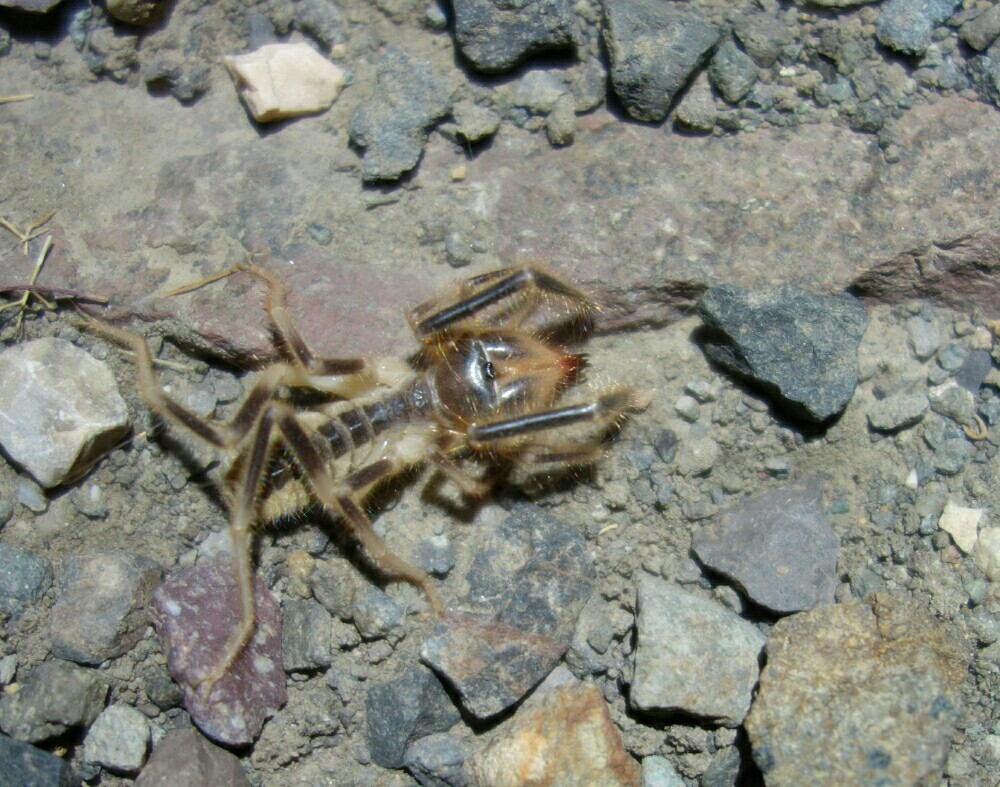 We liked the small ants, who cleaned our eating area in the morning, lot more. 🙂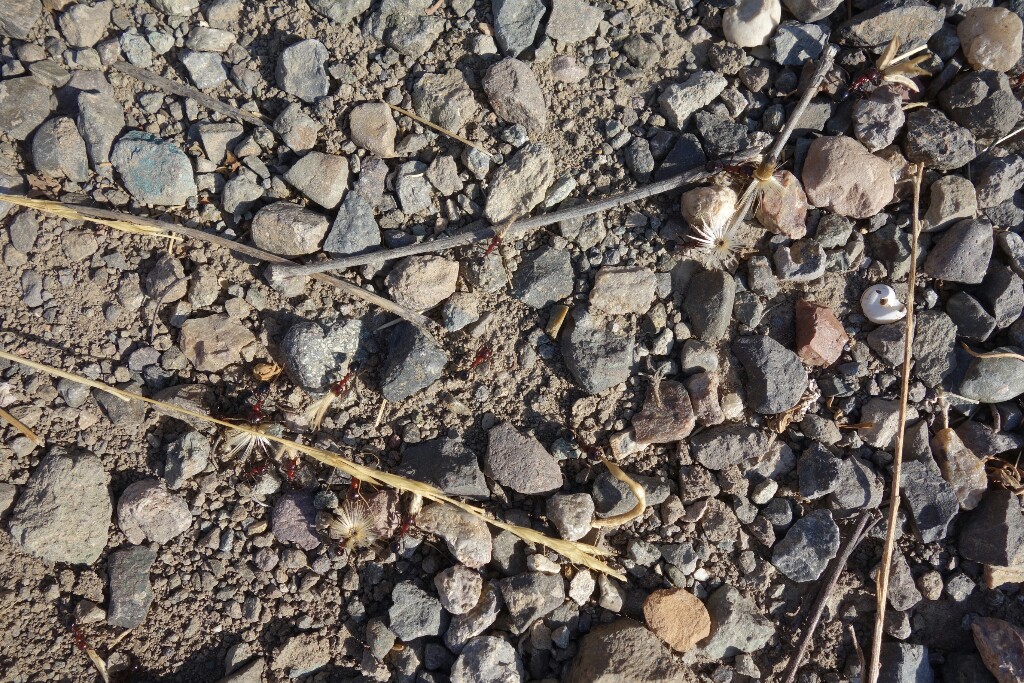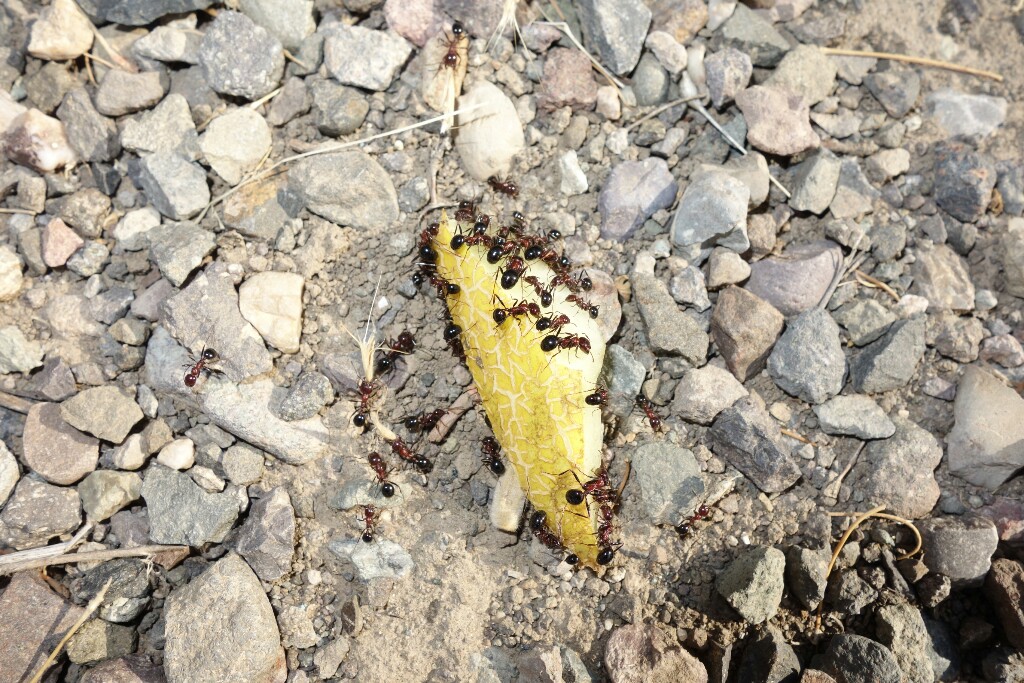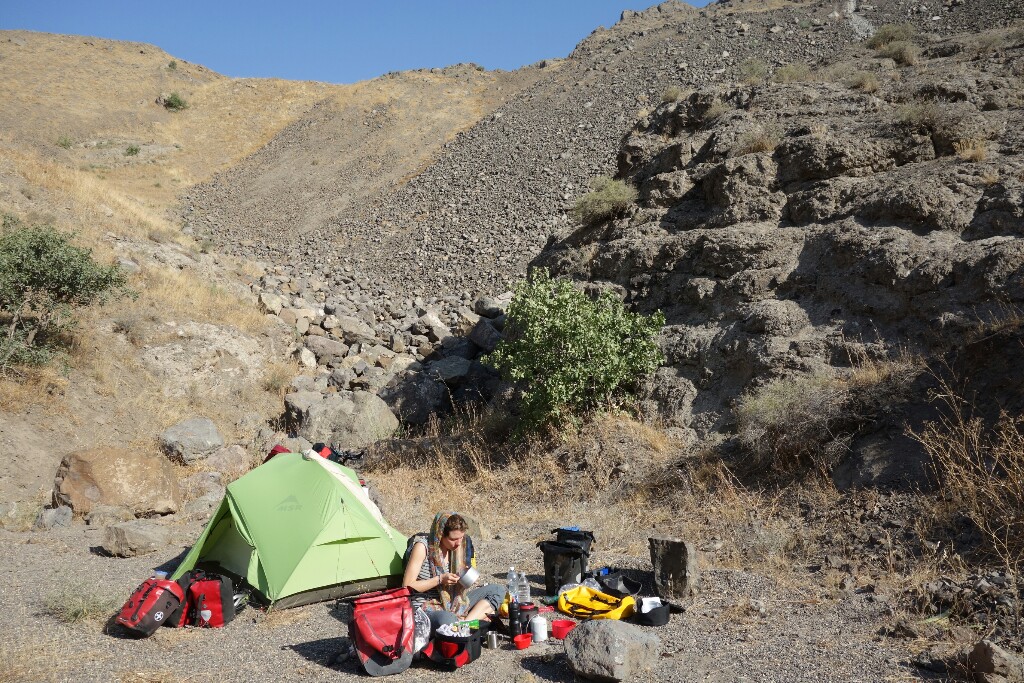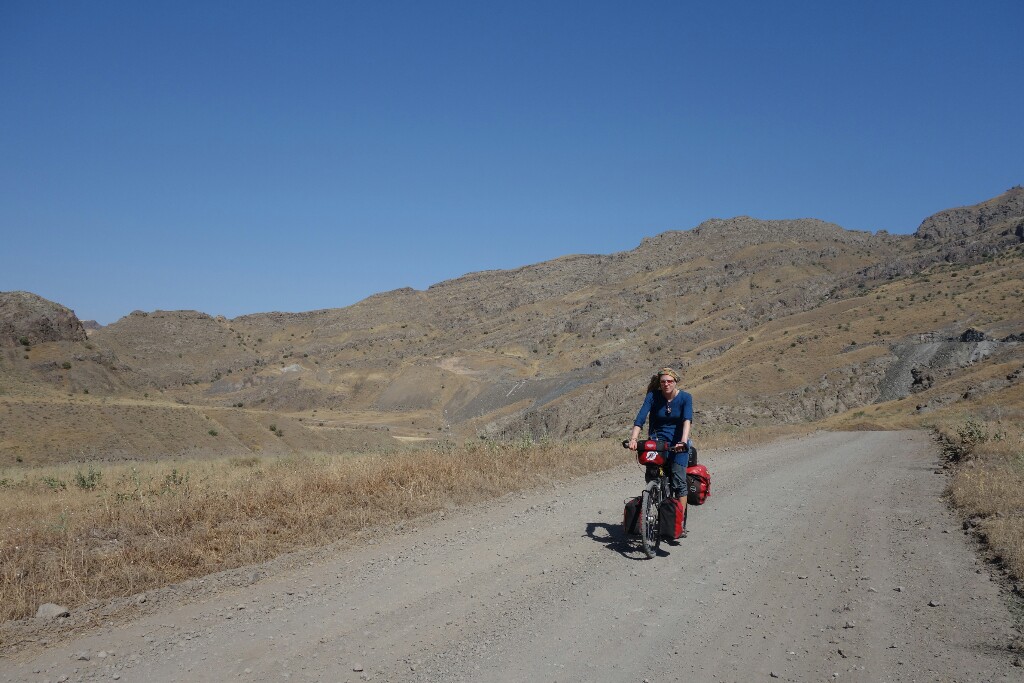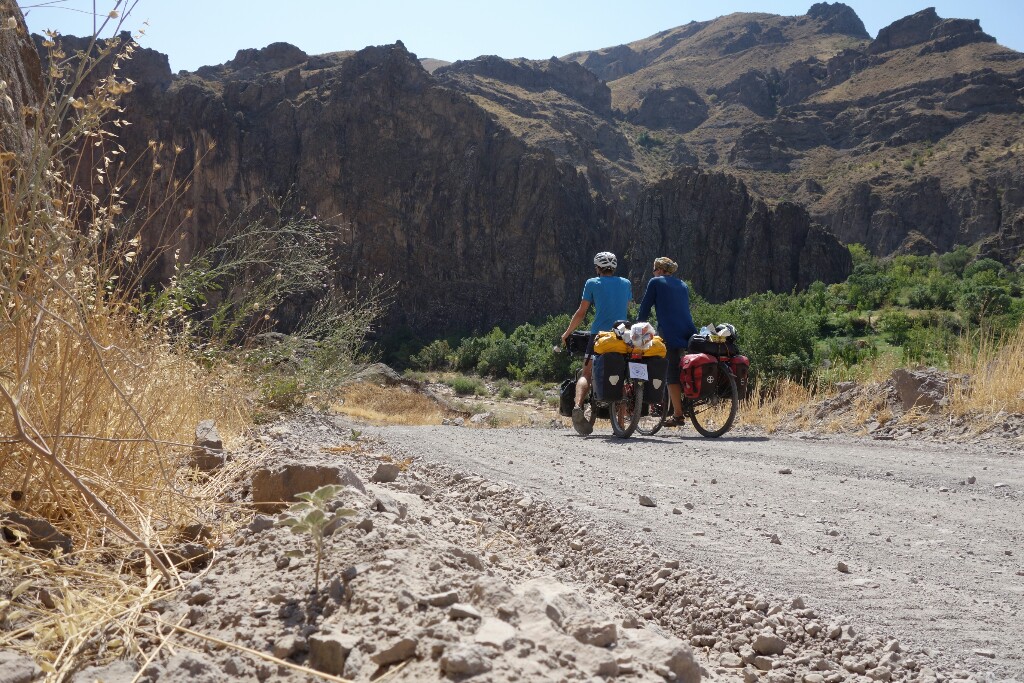 Looking forward to the asphalt road.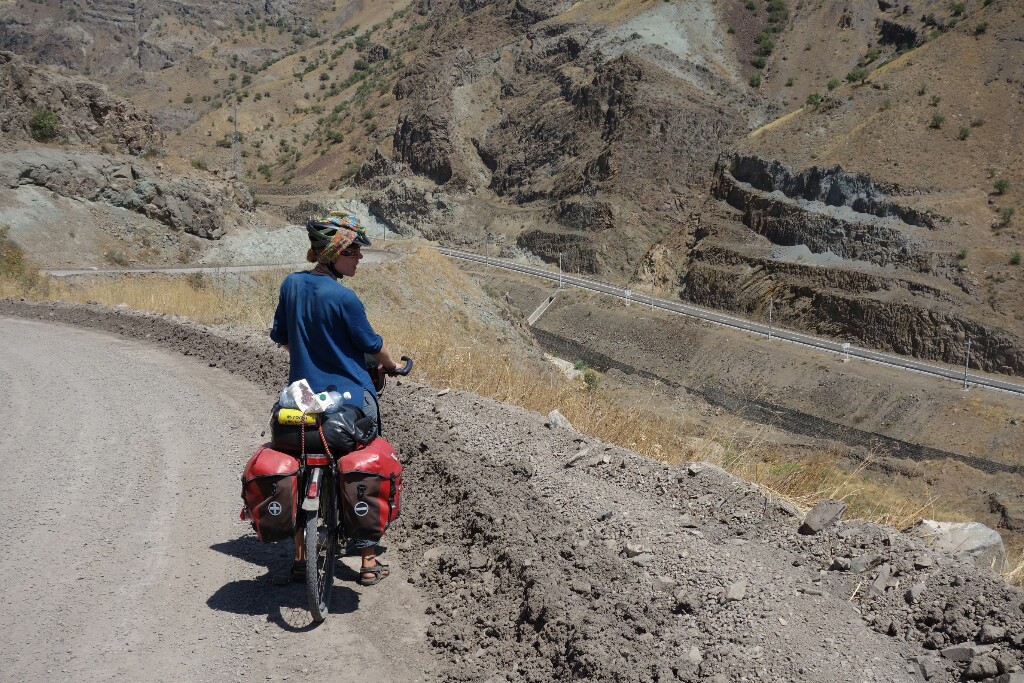 Two Long Haul Trucker.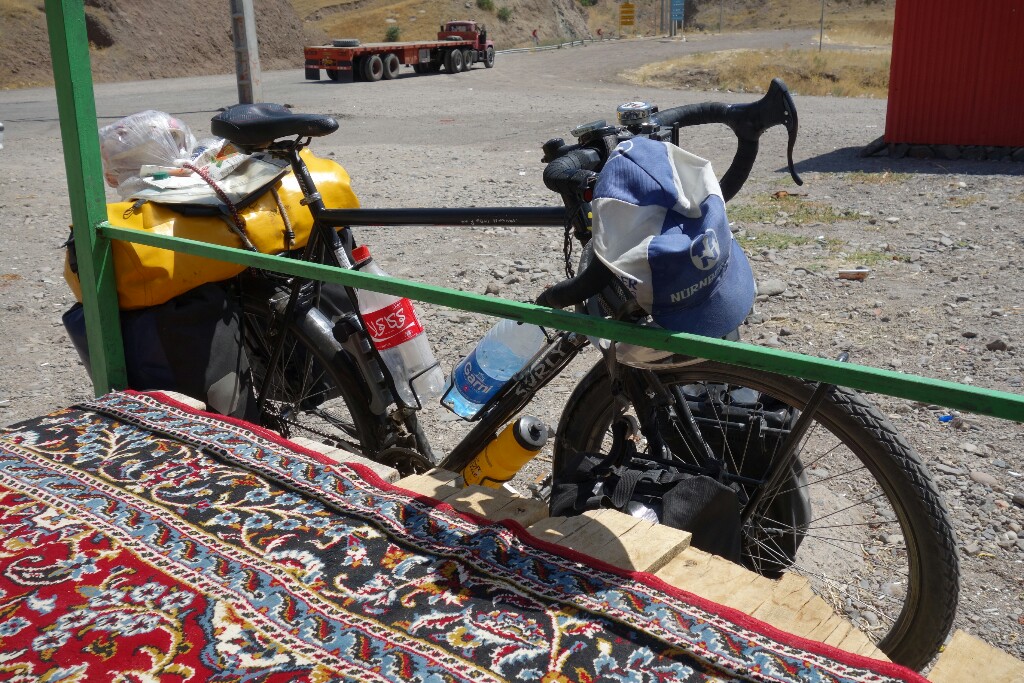 Lunchbreak.