In Hashjin we are invited to an Iranian wedding. It is interesting, for example men and women eat separately and one after each other.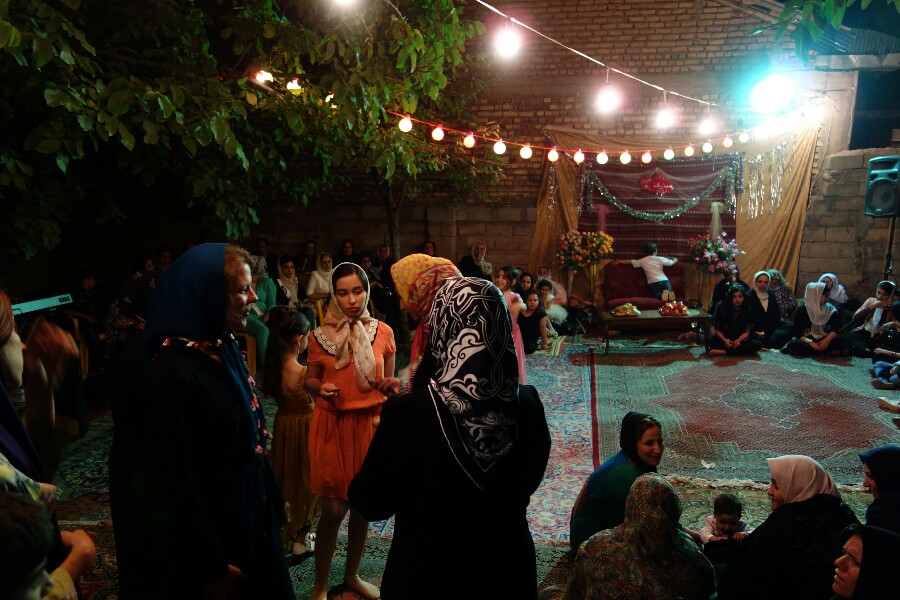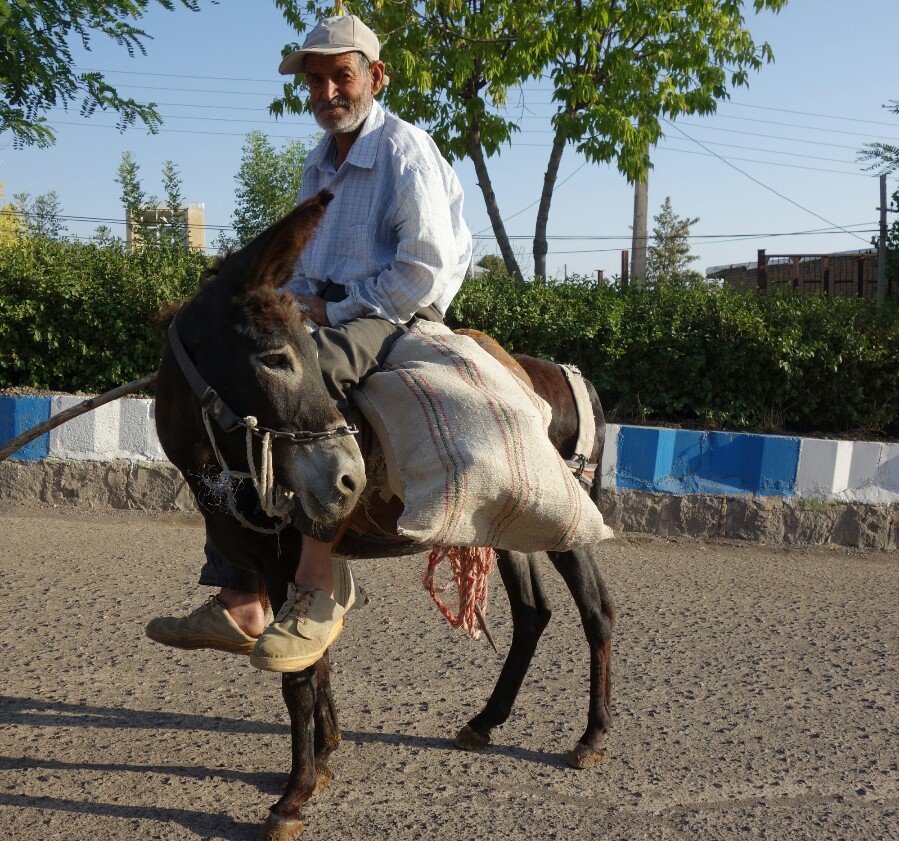 A lot of shops look like this shop. Because of all the reserve  cardboard boxes it reminds me of my work at the Nürnberger Christkindlesmarkt, where I sold candles last winter.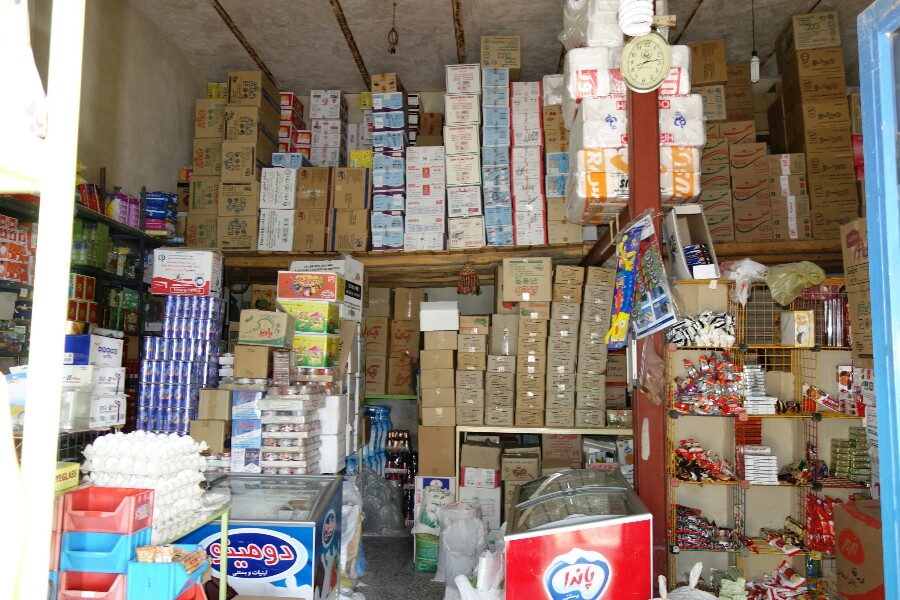 After 6400 km Johanna has her second puncture. So the score is 2:1 now. The puncture is fixed fast. We want to cycle a little bit further, but it is already evening. Some cars stop and offer their help, they invite us to their village Barandagh, but we tell everyone we are fine and will cycle on. So we put the wheel back in the frame, but the Rohloff doesn't work properly anymore. Oh shit. We try a lot, nothing helps. It's getting dark soon. To go on cycling and camp is impossible. The only rational decision is, to roll down to the small village oasis. It is dark now, a dozen of children on motorcycles accompany us to the village, we pass a wedding, we see the pride and groom, our luck, the weeding is more interesting than us, so that we don't get the full attention of all the children.
We ask for a place to sleep and after a while we are invited to the house of a very nice family.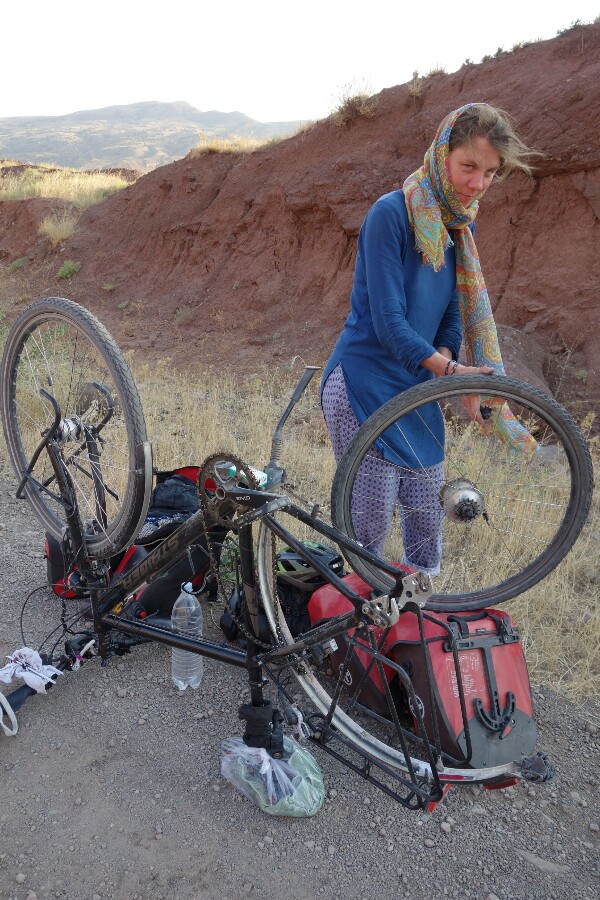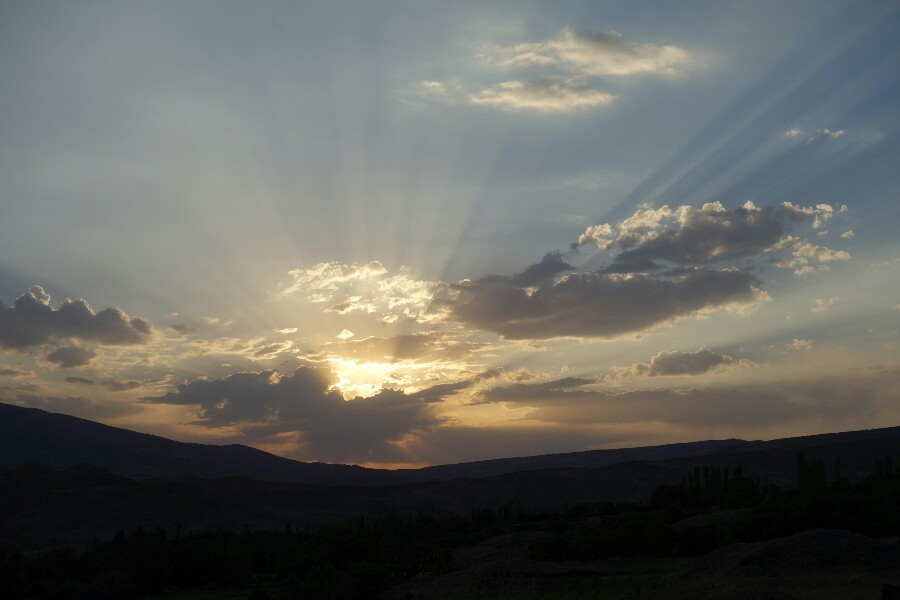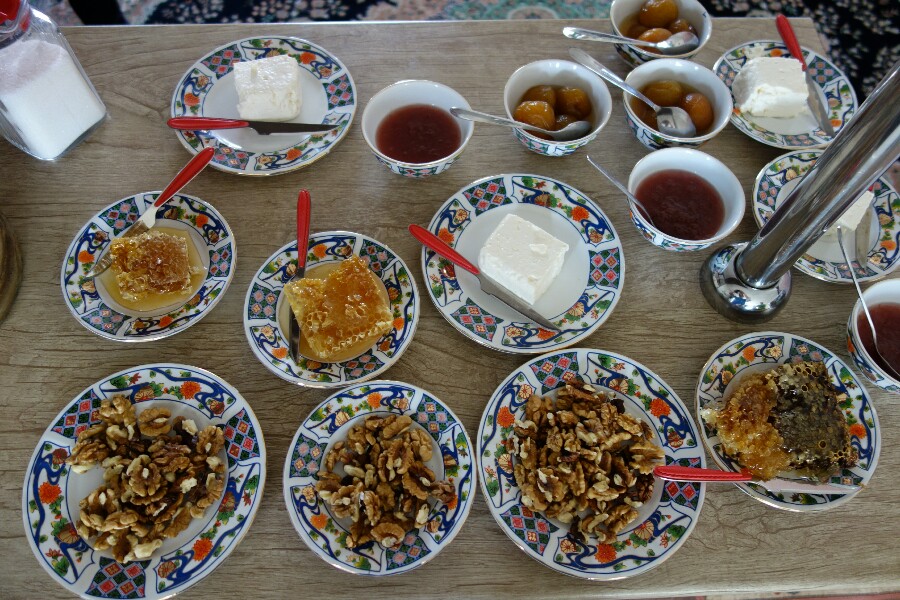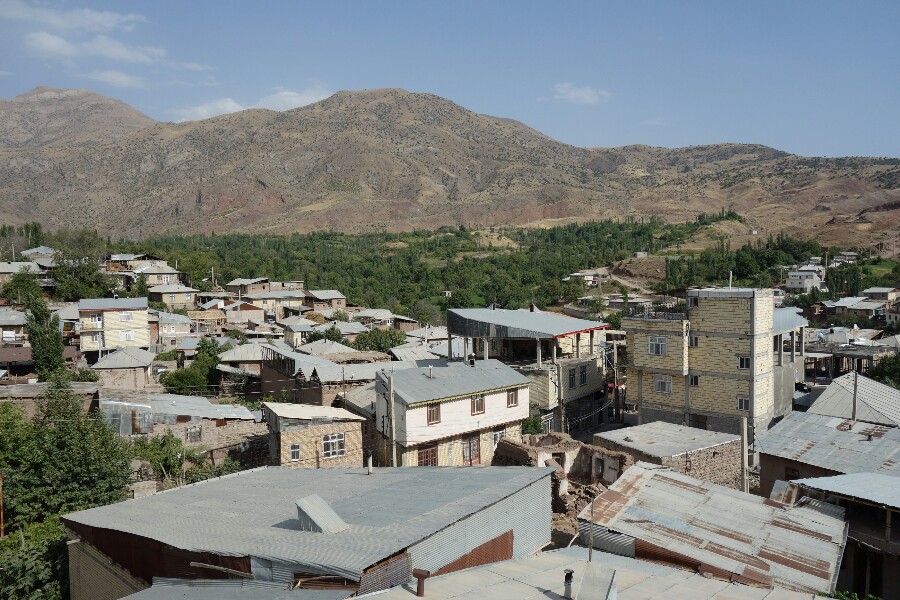 Rice fields.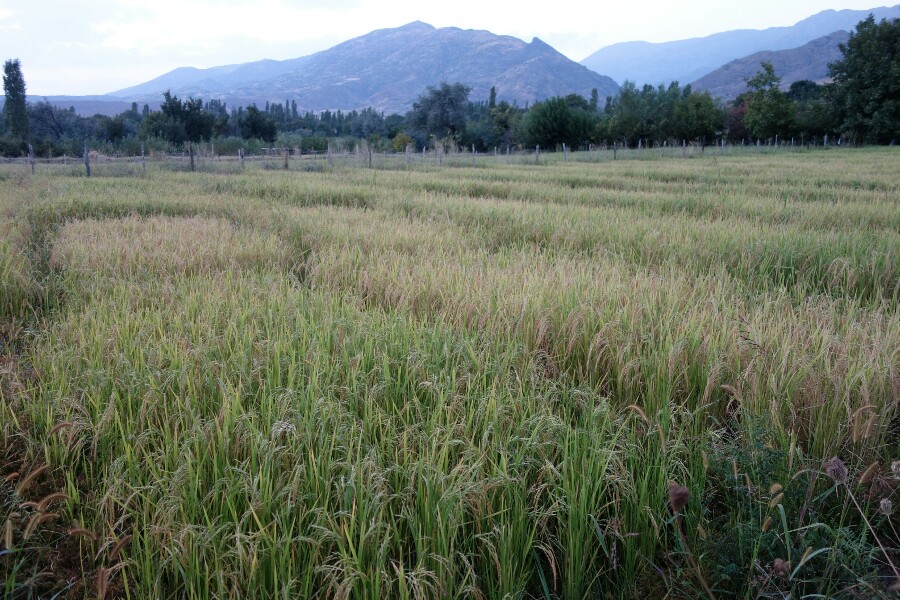 In Barandagh our hosts have an environmental group to keep their small village clean. They set up rubbish boxes and signs, so that the lazy people don't throw their rubbish in nature. A very good initiative. The second part of the project is to reduce plastic bags. We always say we don't need a plastic bag and if we need one even so, we reuse it of course. In Barandagh they designed a reusable shopping bag and give it to people. Very good! 🙂
The sign says something like: "Welcome to Barandagh, please keep the area clean! Environmental group of Barandagh."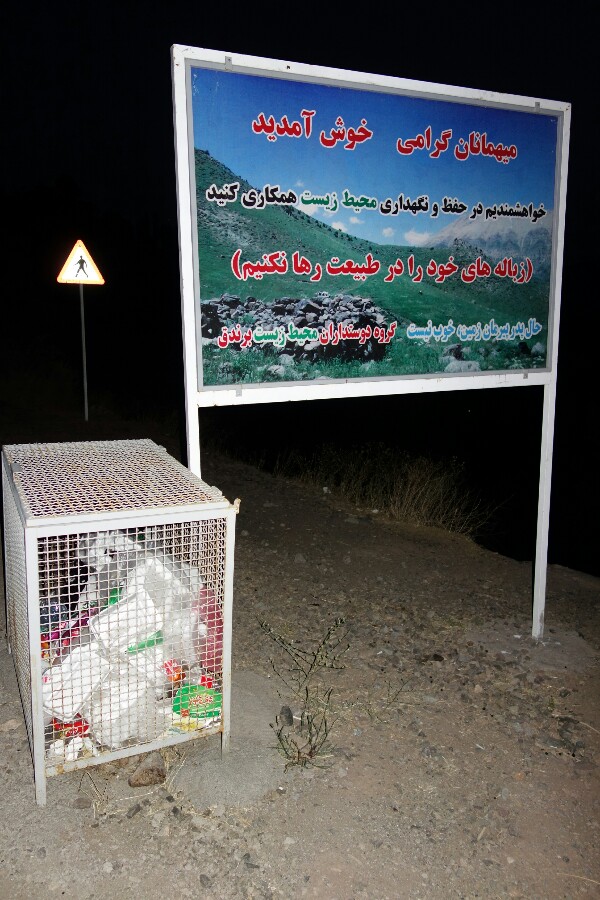 A man and his truck. All these old trucks remind me of the old movie I once watched with my father. "Lohn der Angst" is a French-Italian movie from 1953. It's about a very dangerous and difficult nitroglycerin transport with old trucks.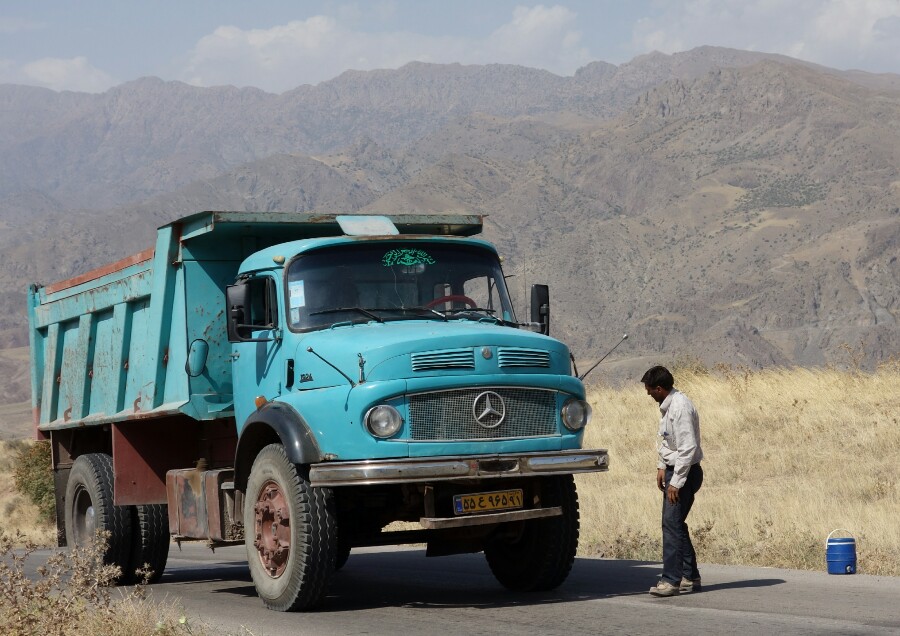 After Barandagh we had to cycle about 40 km on a gravel road again. You can find Johanna in the right corner. Workers and friends on the road.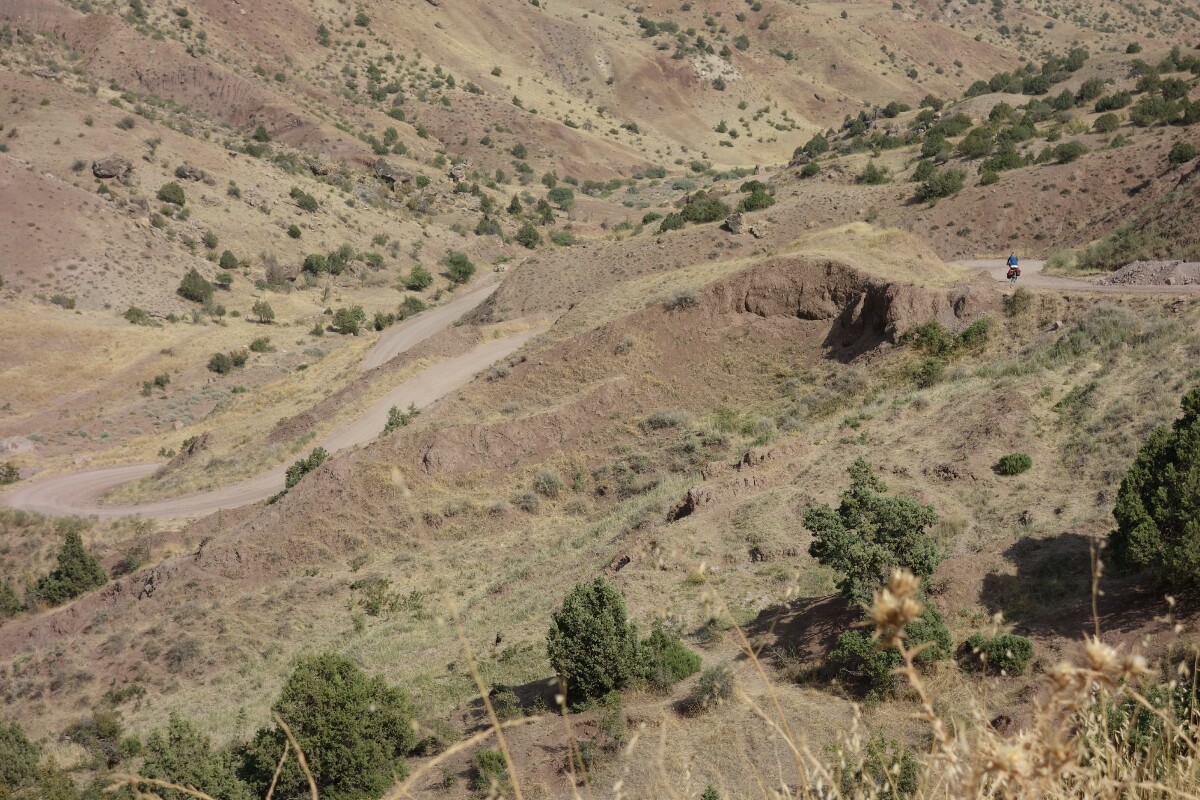 Good morning. The nights are so hot, we sleep only with the inner tent.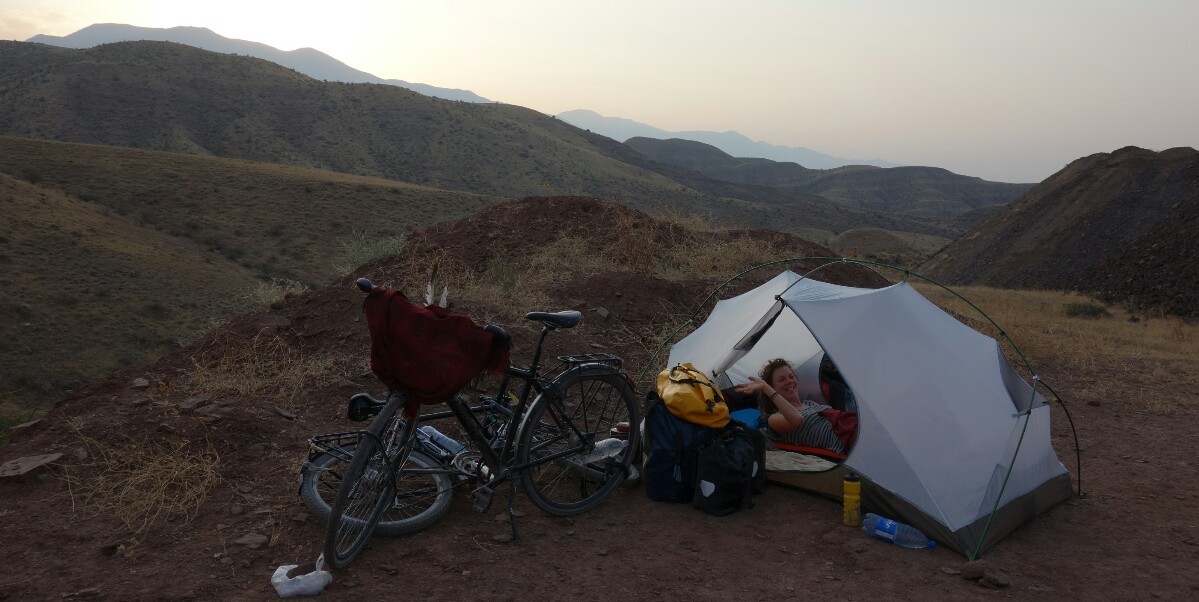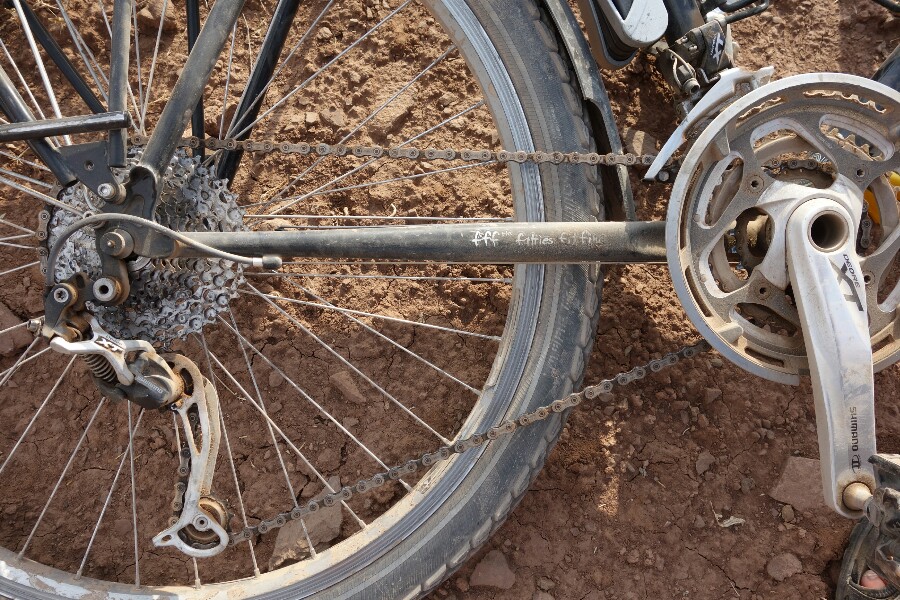 Be careful, pedestrians!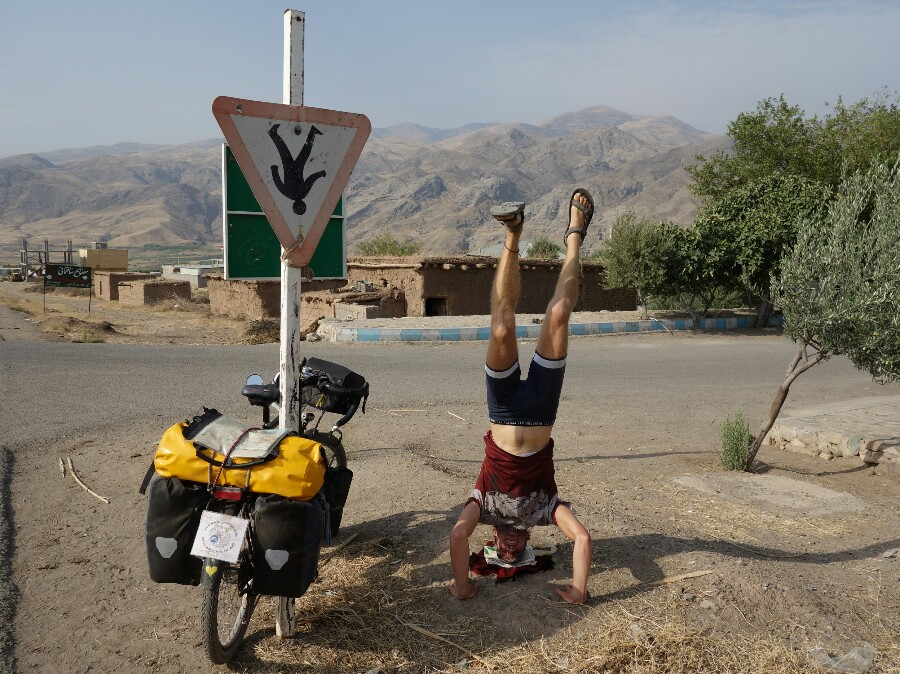 An Iranian graveyard.

We cycle through a lot of olive and pomegranate plantations.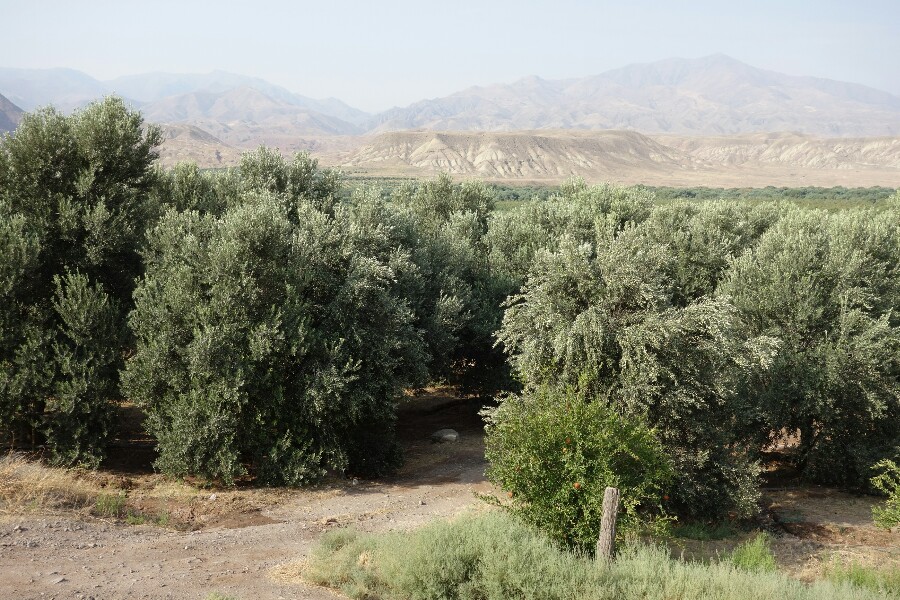 Speed limit 30 km/h.
The guy stops and asks "Where are you from?" like a lot of Iranians do it. So we start talking with him and he tells us that we should please inform our friends at home about the situation in Iran. All people are friendly, especially to foreigners. But if you start deeper conversations almost everyone will tell you how bad the life is in Iran.  No one says good things about the politics, everyone tells us before the revolution it was much better… But it's a very large topic and I can't write more here. I think the movie "Taxi Tehran" explains a lot.
The old bridge in Lushan.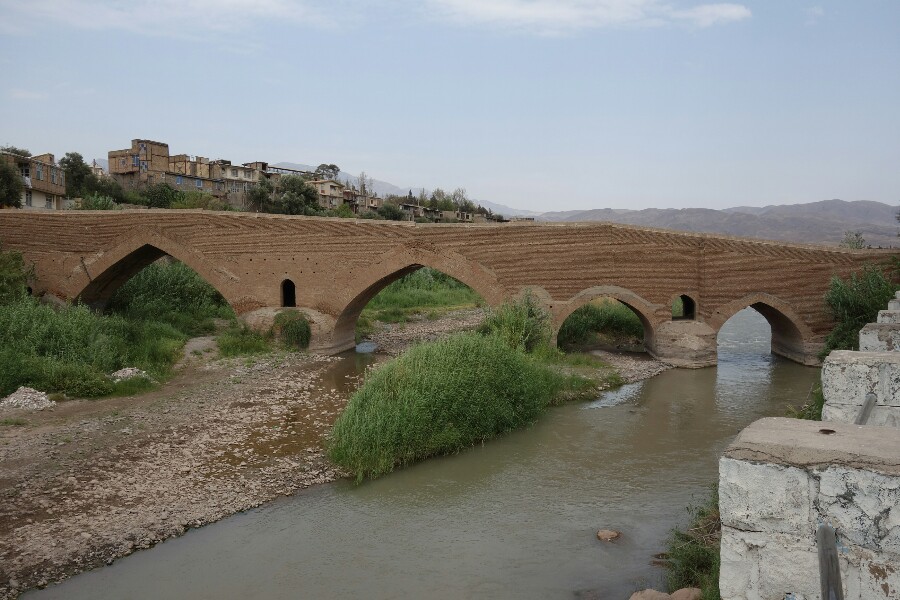 After the Sefidrud Dam Lake we enter the main road between Rasht and Qazvin near Manjil. A valley with three main transport infrastructure (main road, highway and railway under construction) slowly going 1000 meters uphill. To avoid one longer tunnel we take the old road bypass and find a nice camping with view over the valley.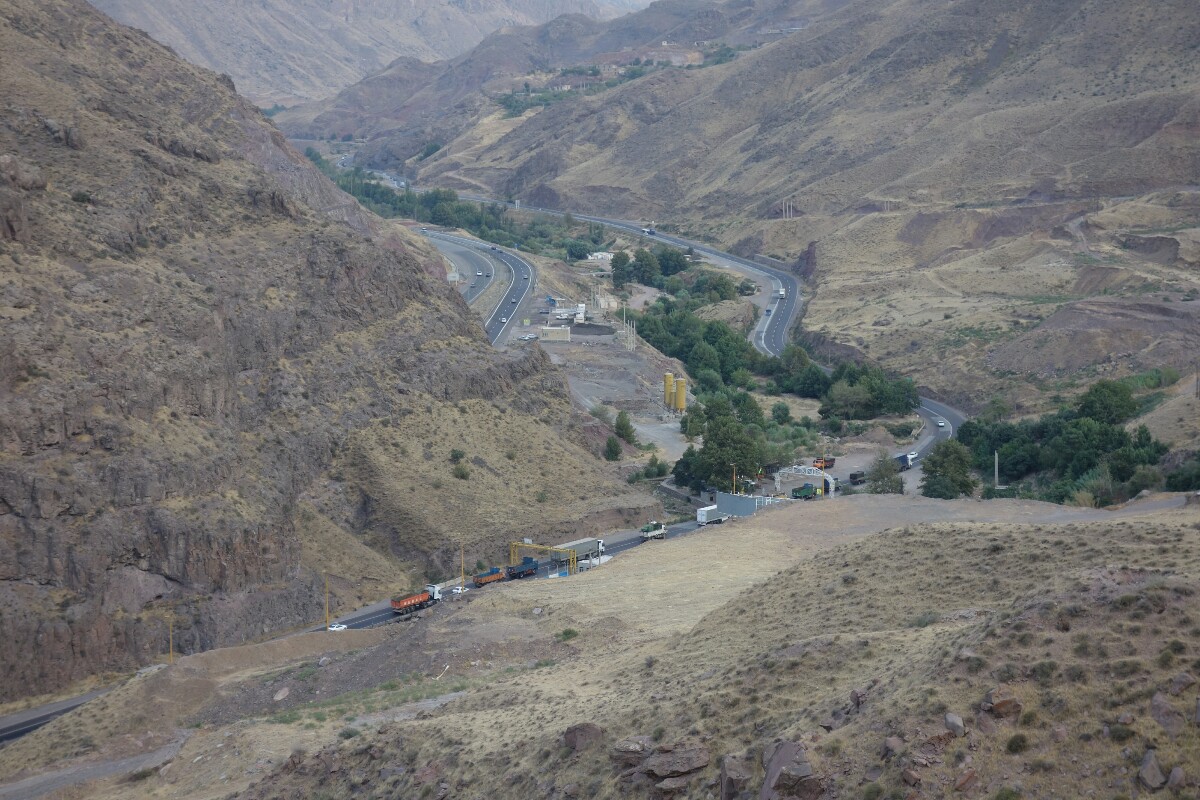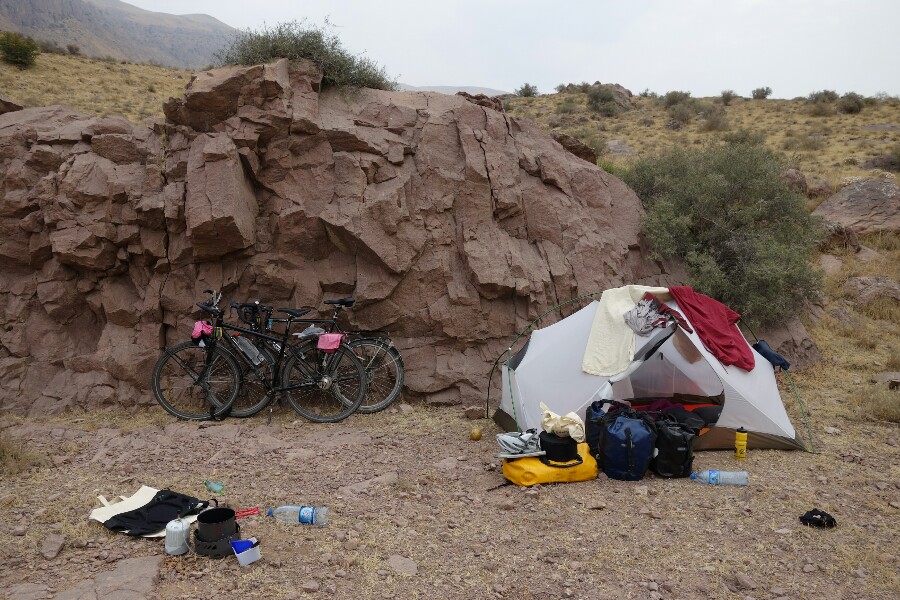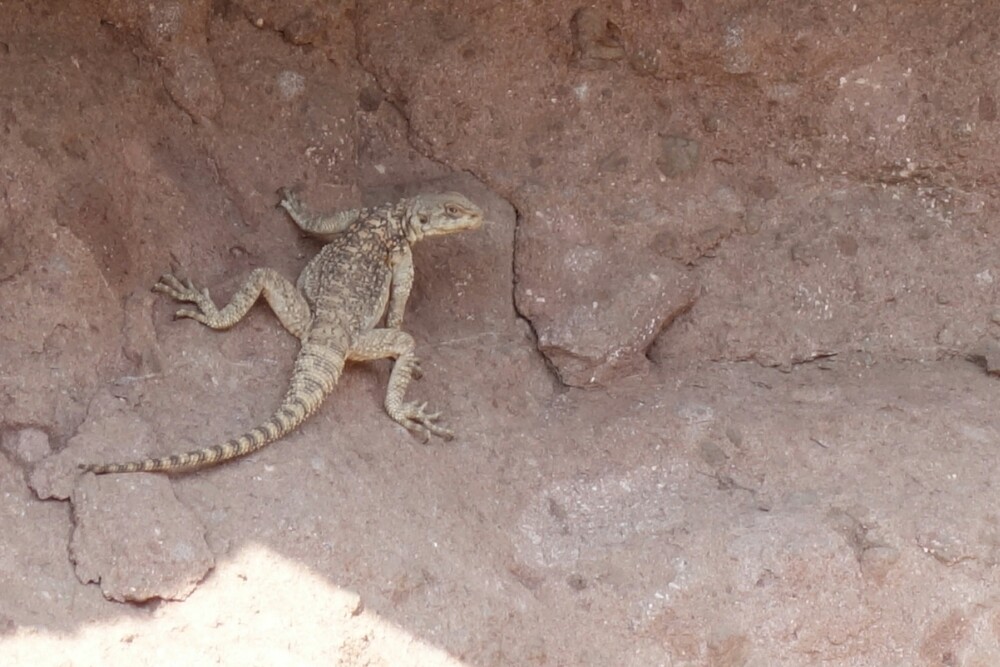 Before Qazvin we look for a restaurant, but while asking around we are invited by a family to have picnic with them.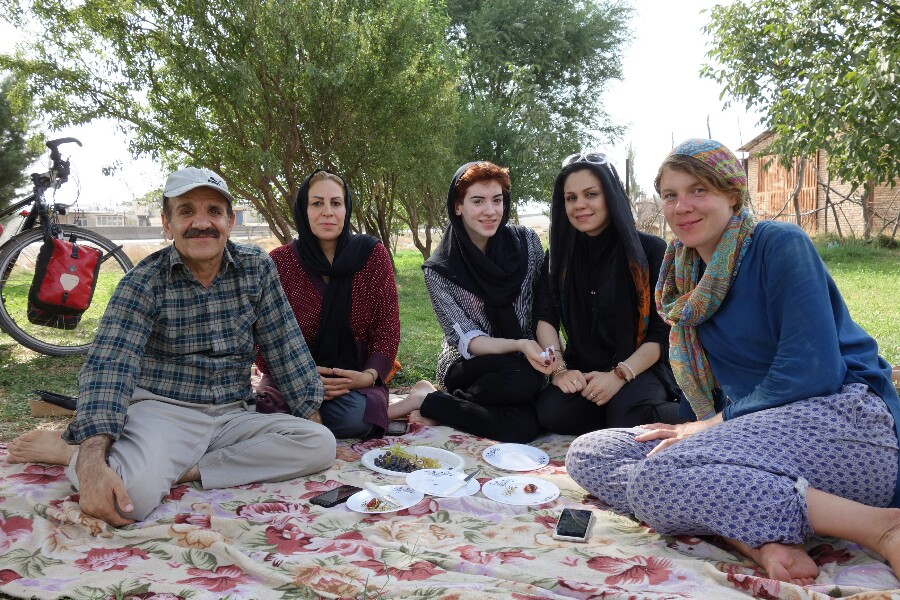 In Qazvin we are really lucky and happy to stay with our great hosts. Long time ago Qazvin was the capital of Iran. It was surrounded by a wall but only four of the nine gates still exist.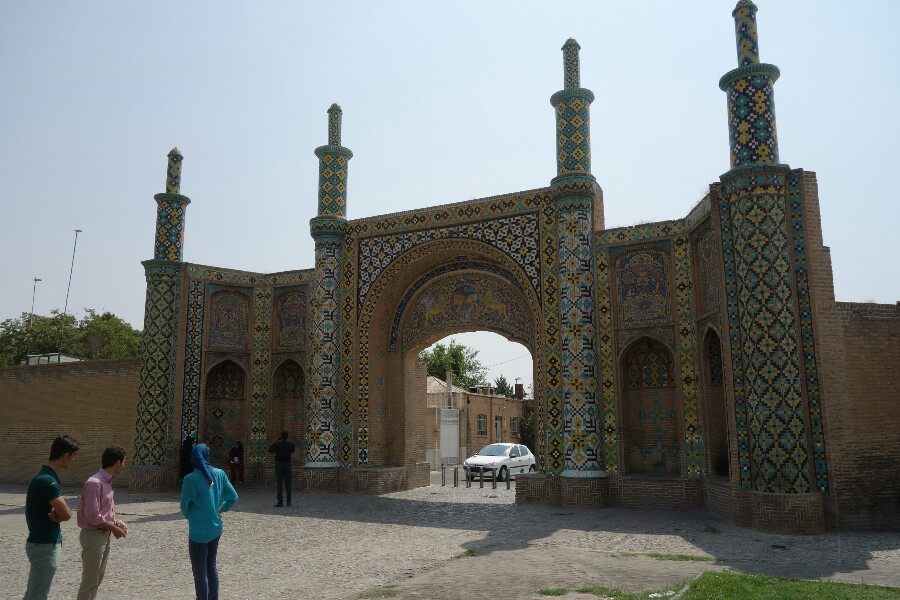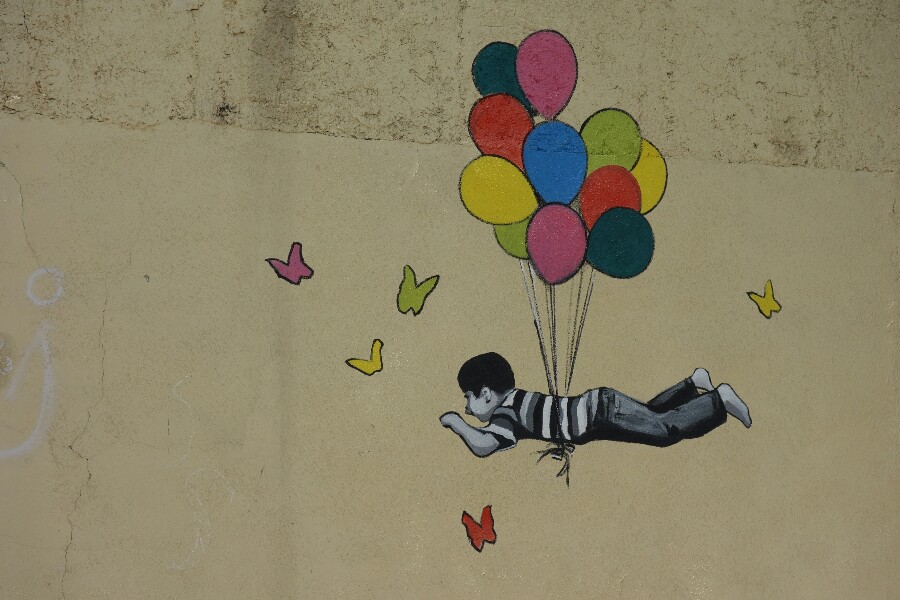 One big old mosque.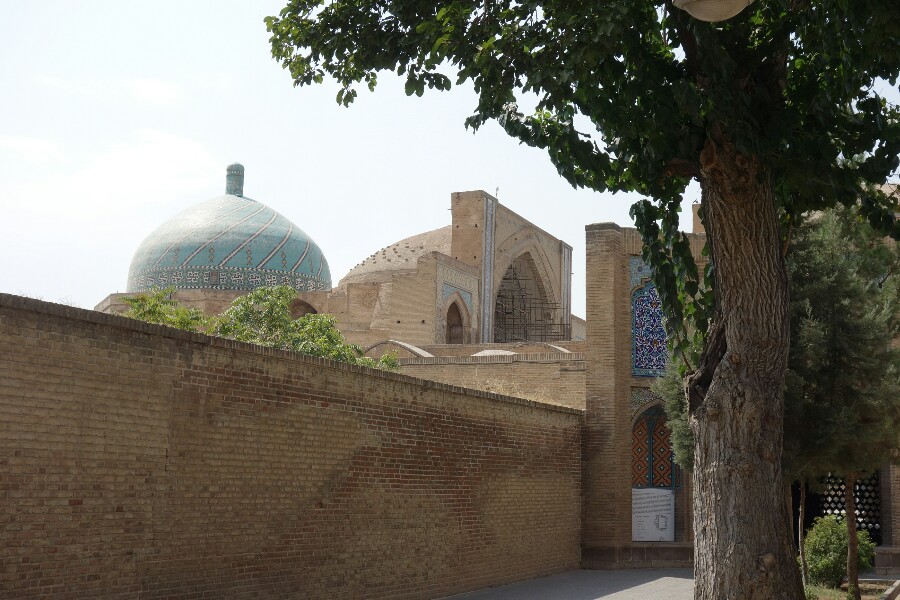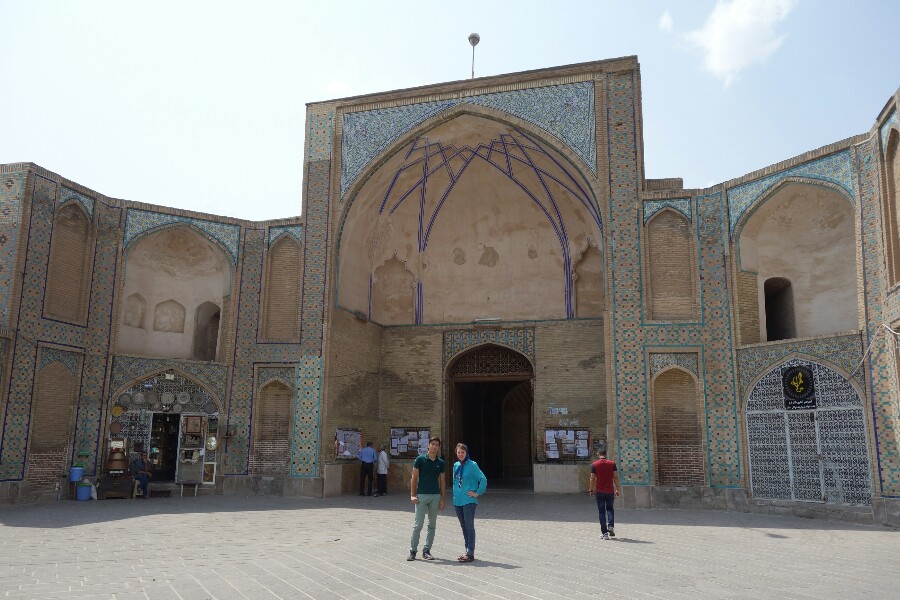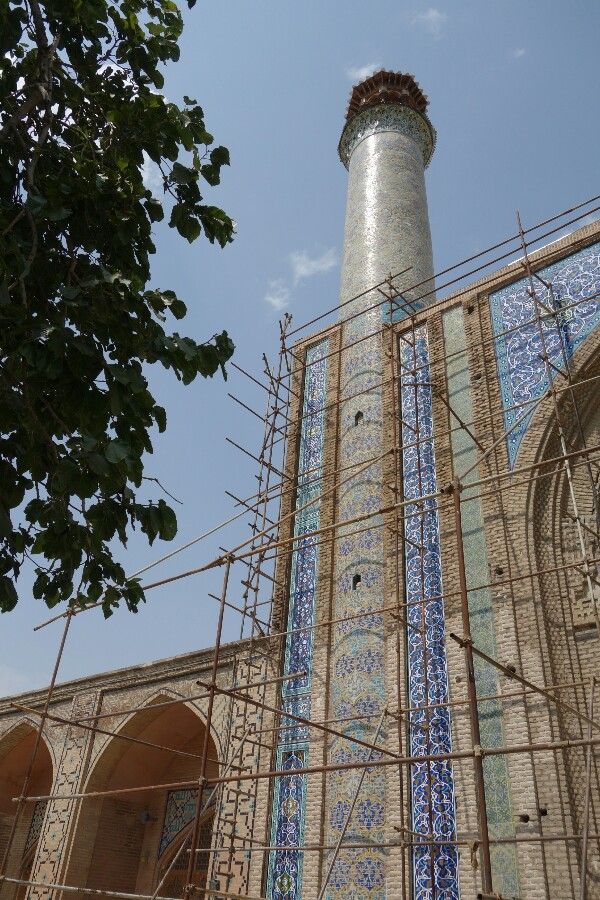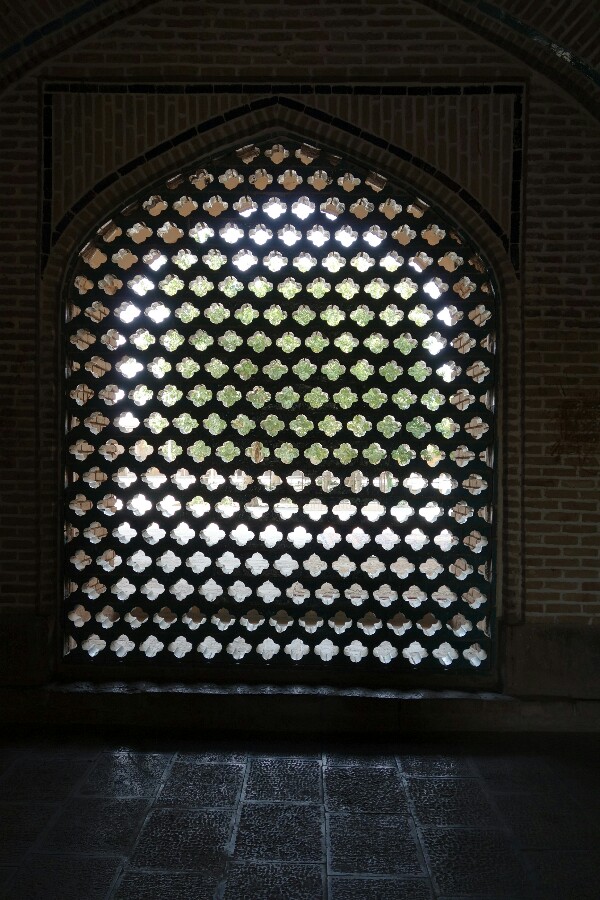 The old water reservoir of the town.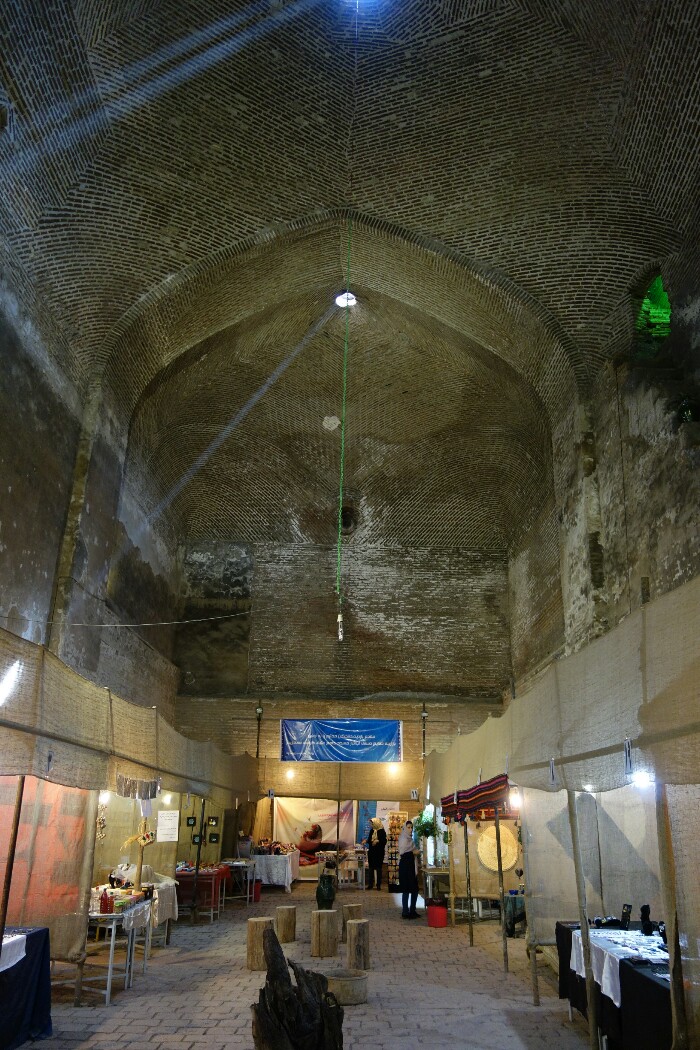 And the bazaar.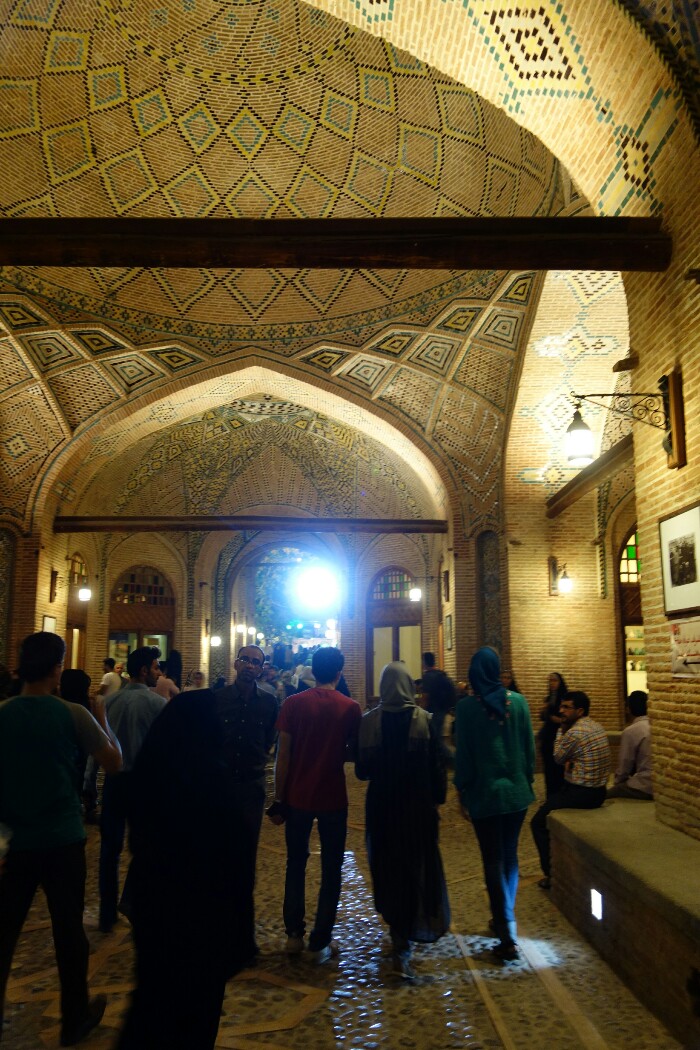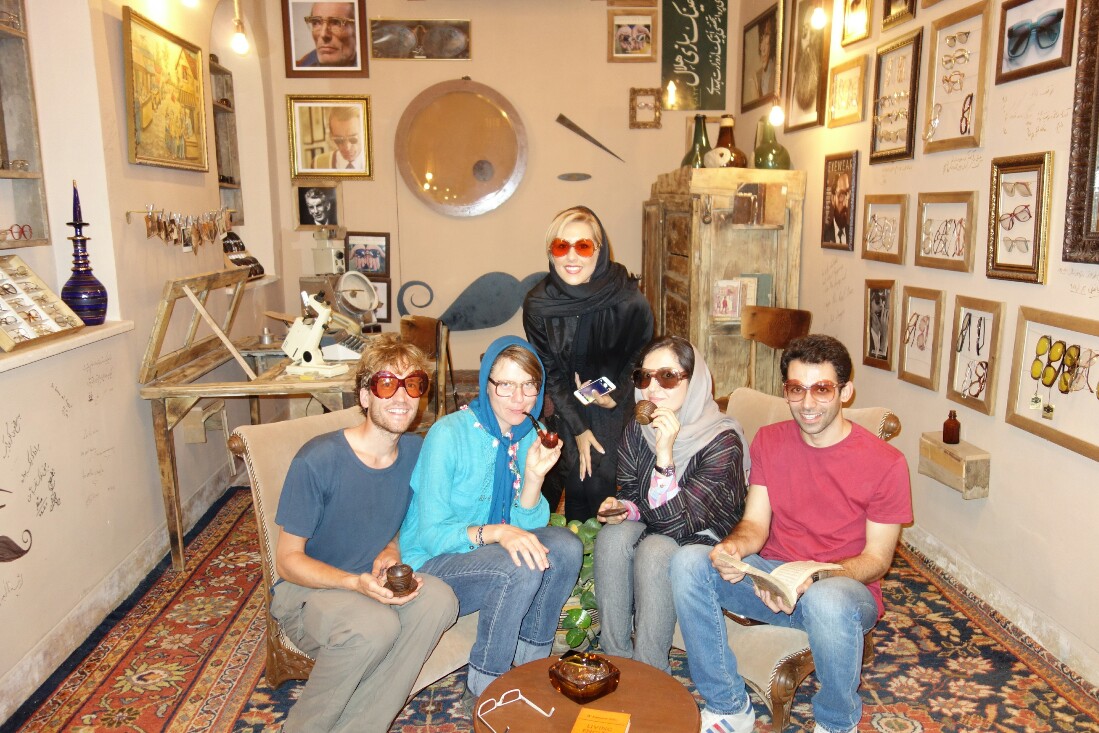 At night we go to the roof of Qazvin. We have a delicious picnic with a view over a sea of lights. They built a war memorial some years ago.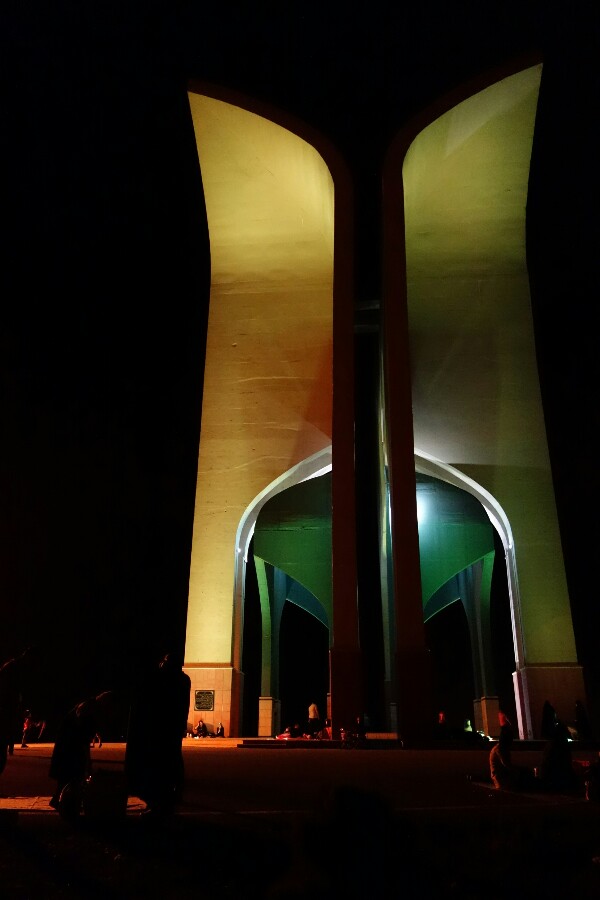 The next morning we are accompanied by our host and his brother in law.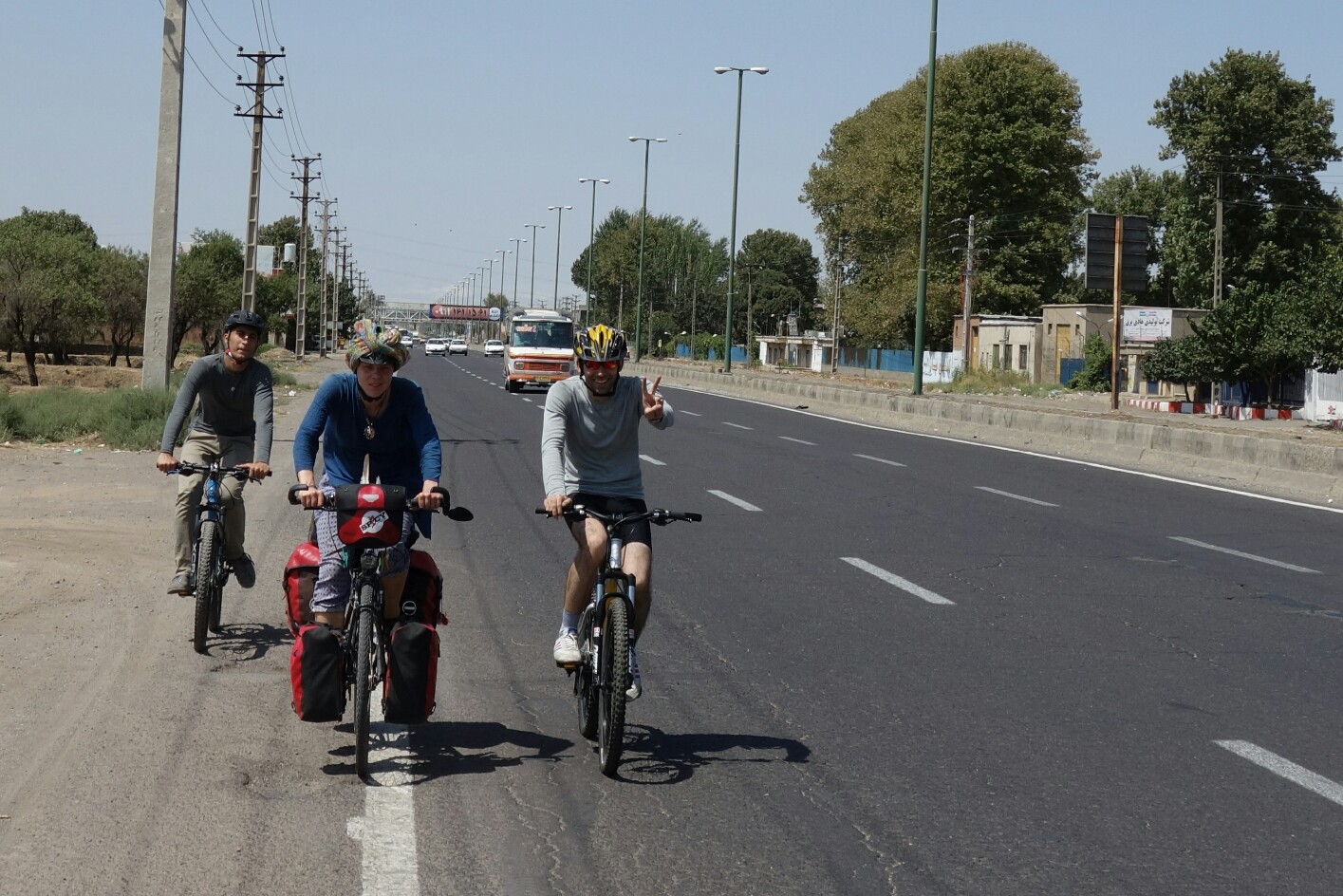 We cycle almost 100 km to Karaj with the intention to overnight at a mosque. But it is impossible, so many people start talking to us from their car windows. We try to ignore them, but some people  don't give up to talk to us, they invite us to stay at their home. Maybe it's difficult to understand, but an invitation can always mean some inconvenience, dependence and patience, especially in Iran. So for tonight we want to be independent, but somehow they manage to convince us and we are able to tell them all our criteria to come with them. The two women and their children, who invite us, live without their men.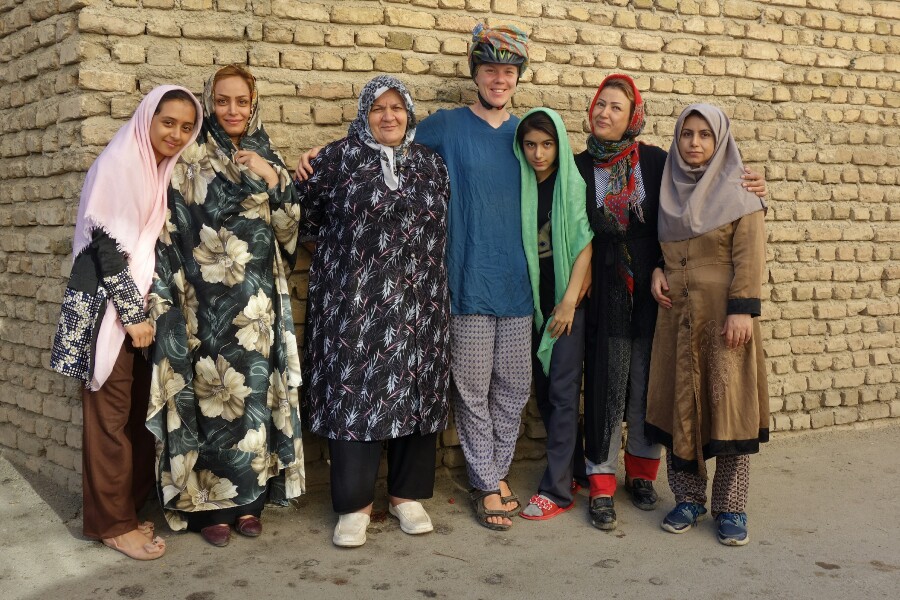 From Karaj to Tehran we have the brave plan to cycle on the freeway (autobahn). It has five lanes in each direction and most time a service lane. It is really not nice to cycle on the sidelane, but it is possible. And nearly all car drivers take care of us quite well. Cycling on the freeway is officially forbidden, we see a lot of police cars and policeman, but they are all fine with us, one says "Welcome to Iran." another one says something like "Be careful, dangerous.".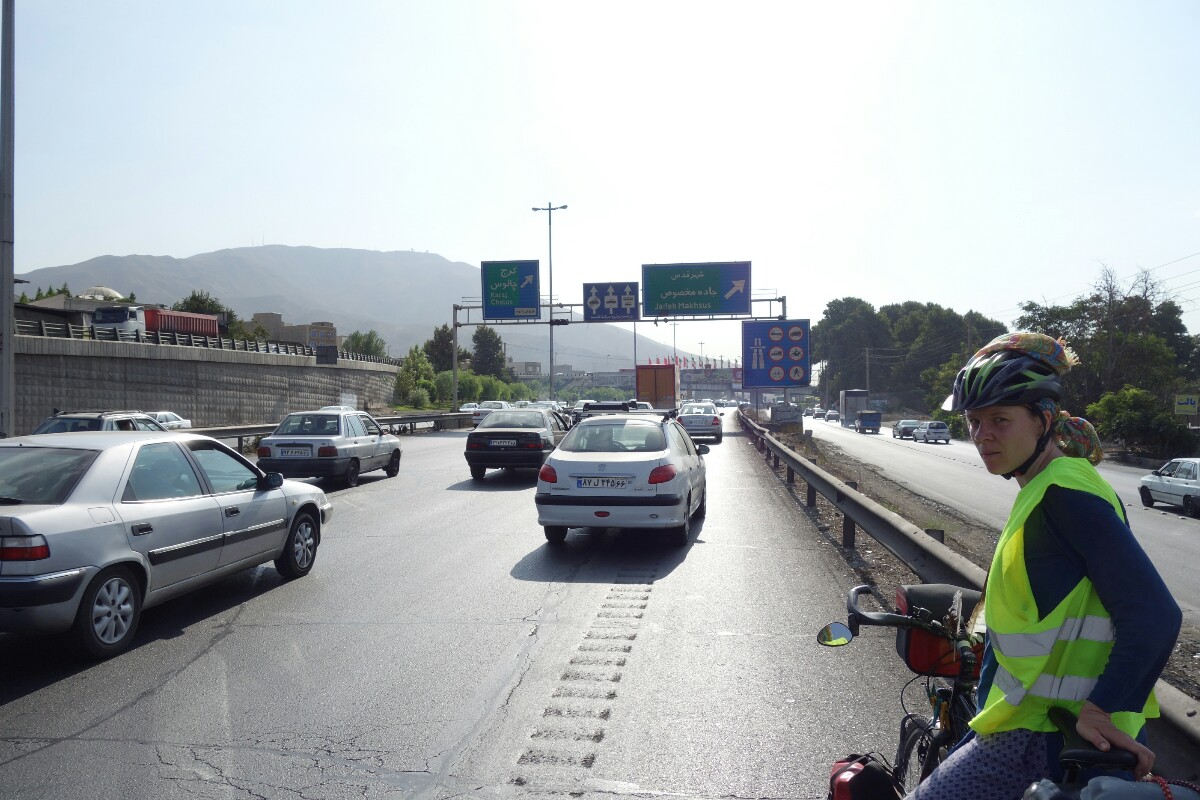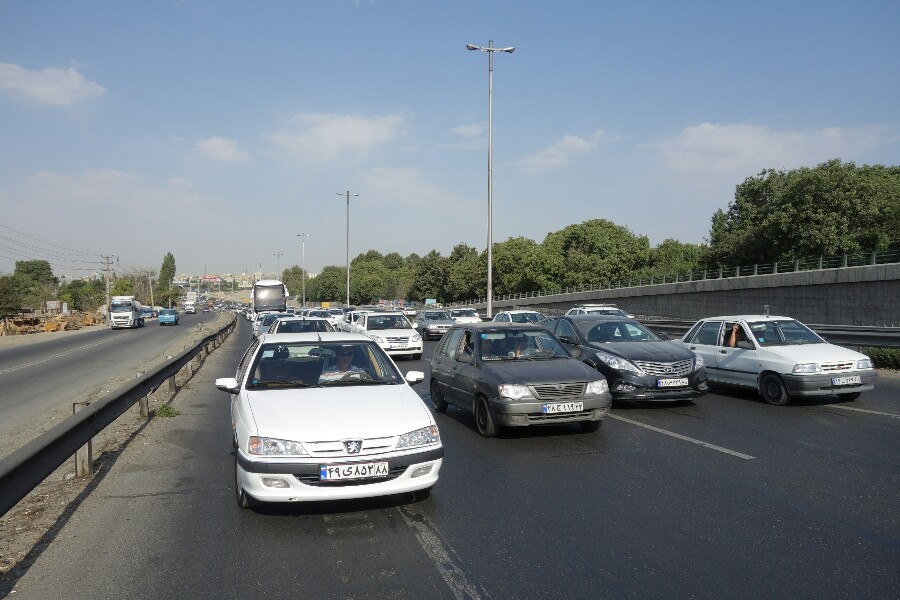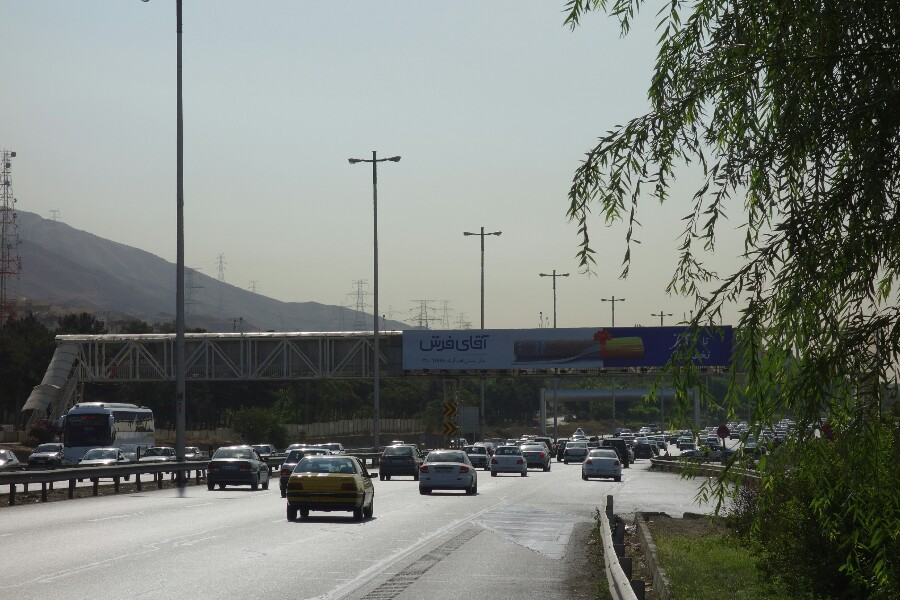 Tehran is built hillside and we have to cycle to the far north, to Velenjak. We manage all traffic and arrive in Negin Park.
The next day we visit the 'Nature bridge' together with our friend Niloofar. 🙂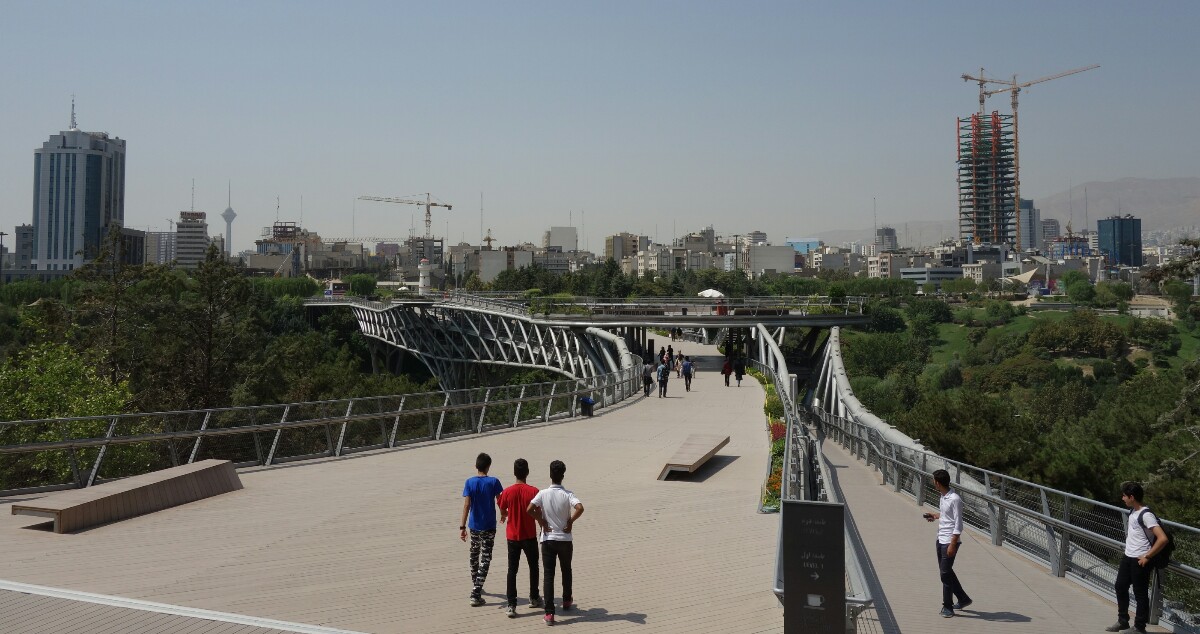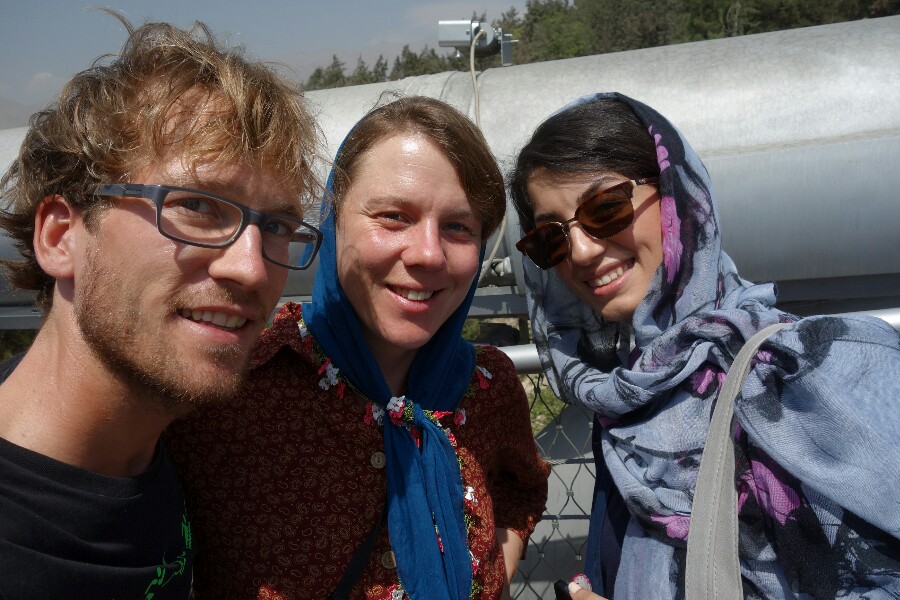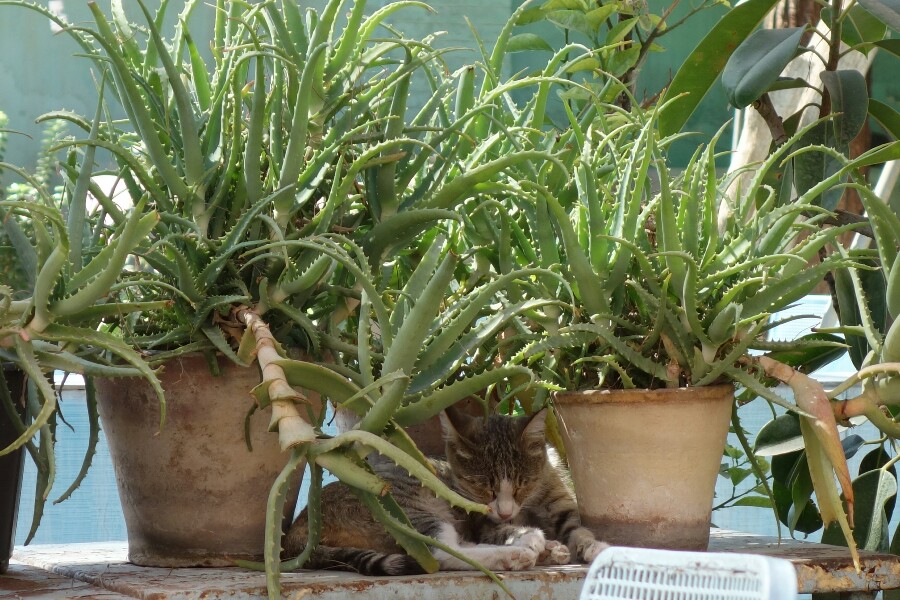 Some of the very good food we get while we stay in Tehran. Self-made food is always the best. Thanks so much.