We are in Tehran now and I have to say it's not a nice city. To me it's too crowded, the traffic is so heavy. You have to be extremely brave and not scared to cross a street. We stay in Velenjak in the far North of Tehran together with Johanna's friend Niloofar and her parents. They are so lovely and friendly, we enjoy staying with them.
In Teheran we have to organize a lot of things. At first we want to organize our visas. Thanks to the page www.caravanistan.com we know all important steps we have to do successivly. So we go to the German embassy in the centre of Tehran to get a letter of proof about our German citizenship. We need this letter to apply for the Uzbekistan visa. There is a long queue in front of the door, but we show our passport and can go in immediately. Inside the German embassy we see some pictures of famous places like 'Schloß Neuschwanstein'. For 1.000.000 Rial (about 25 €) we get the letter a few minutes later. So this part was quite easy.
The next morning we go to the embassy of Uzbekistan with the filled out application form, the letter from the German embassy, a passport copy and passport pictures. With us there are two guys (Jobi and Noah) from Switzerland, Bern. They cycle about the same way. www.dreiradfahrer.ch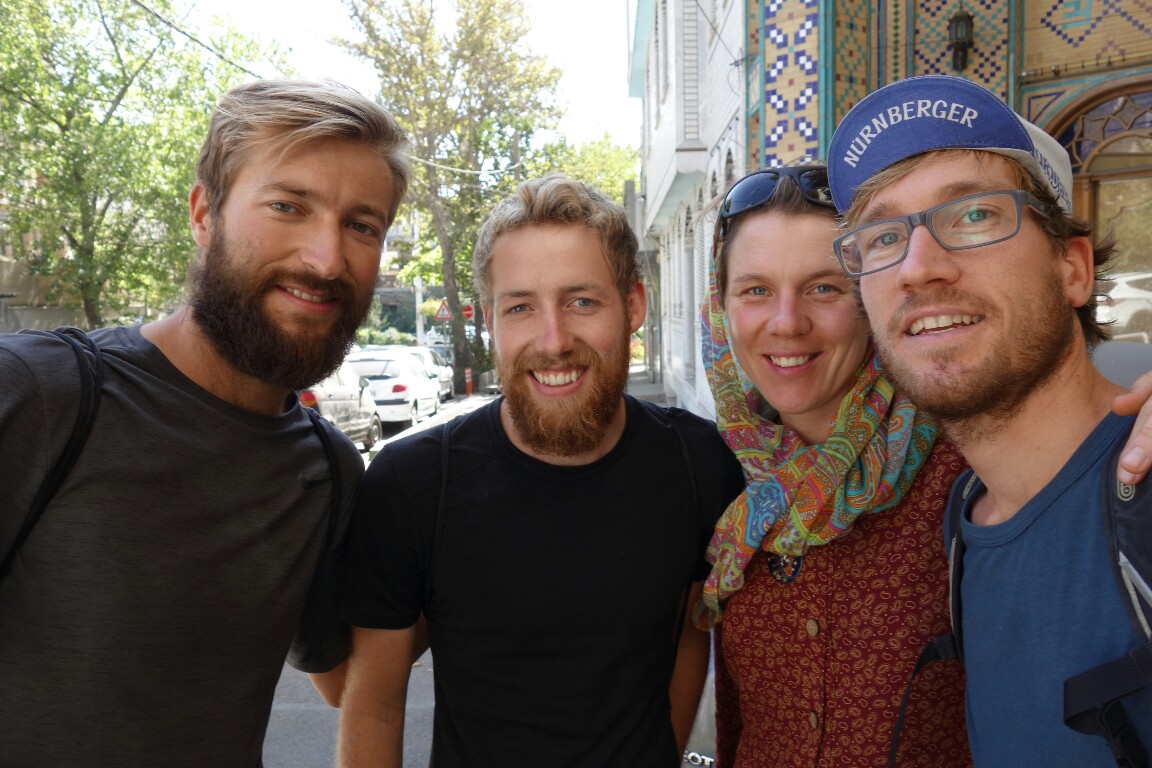 All our papers are fine and we should come again to get our visa in eight working days!
The Chinese embassy is not far, so we say 'Let's have it a try', but it is useless, right now it's impossible to get a visa for China in Tehran. Only as an Iranian citizen you can apply for a Chinese visa.
Some pictures of Tehran. At least we see one cycling lane.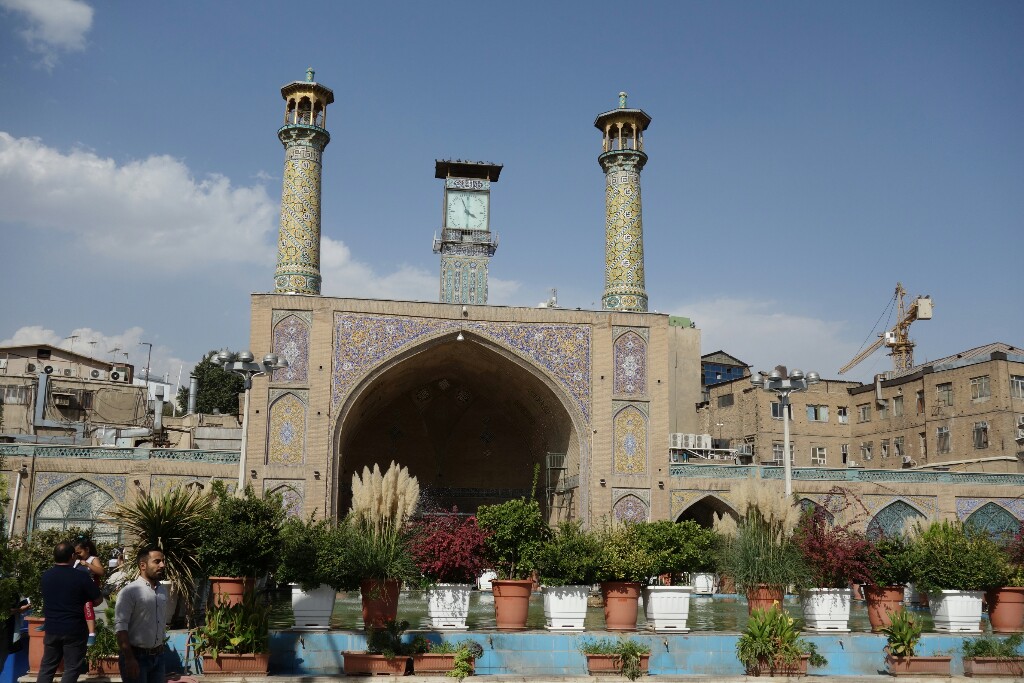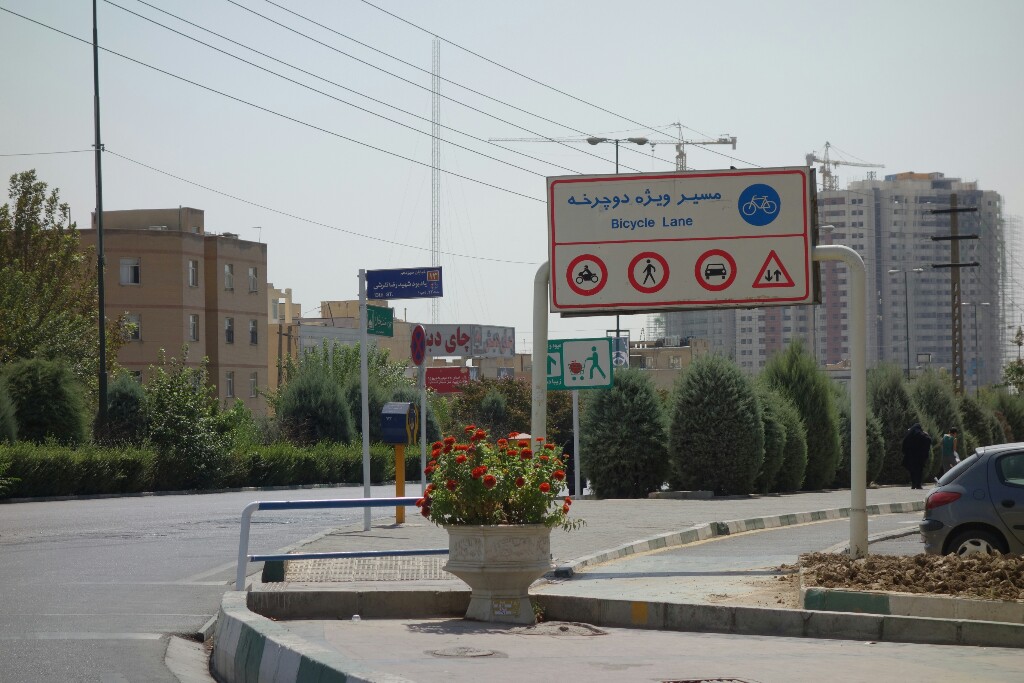 We don't want to stay in Tehran the whole time waiting for our visa, so we decide to take a bus to Isfahan. It is a very beautiful city. The Isfahanian people say, it is half of the world. It is really worth seeing, especially the 'Imam square'.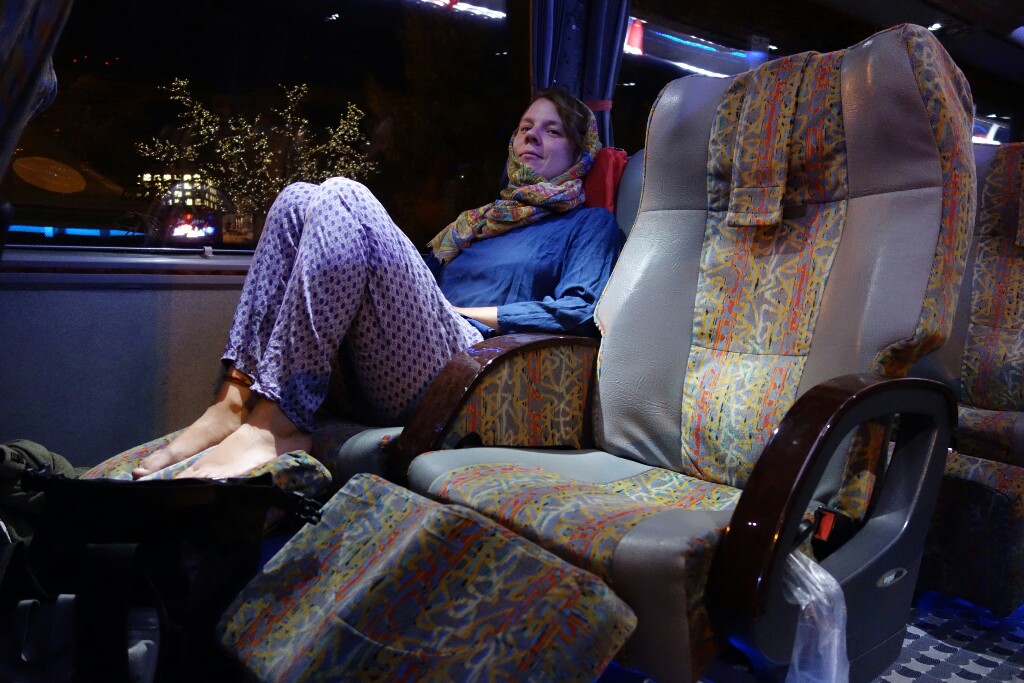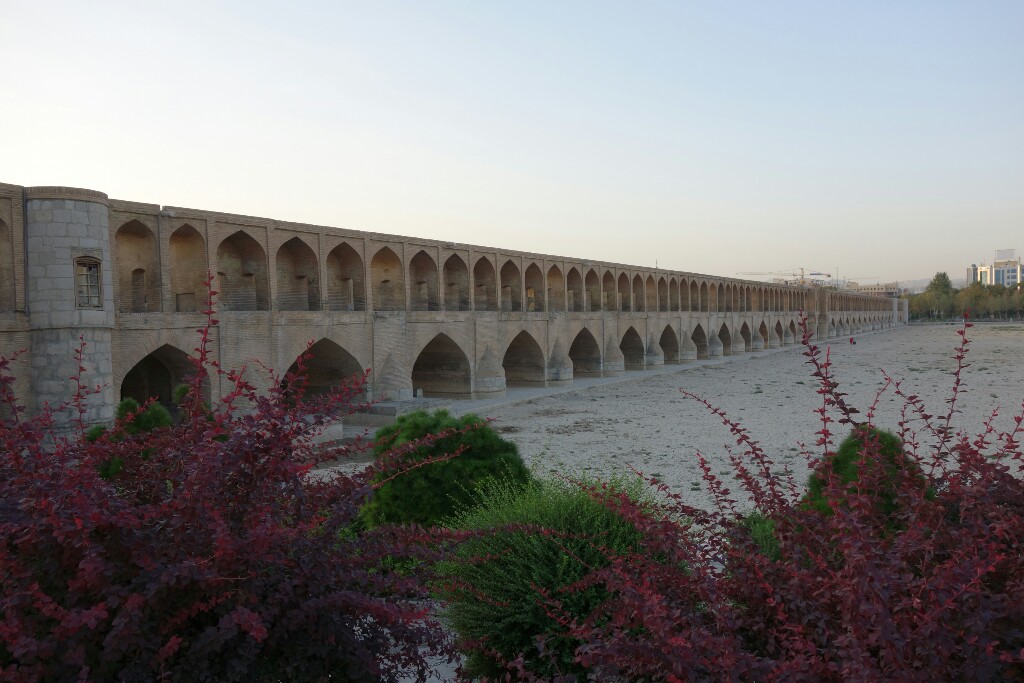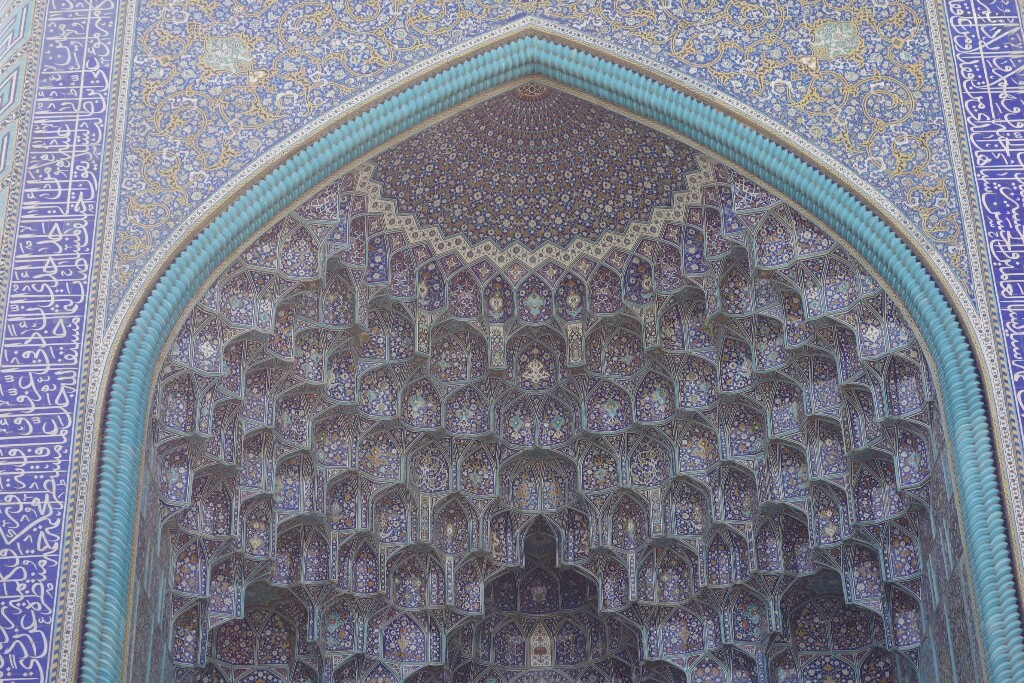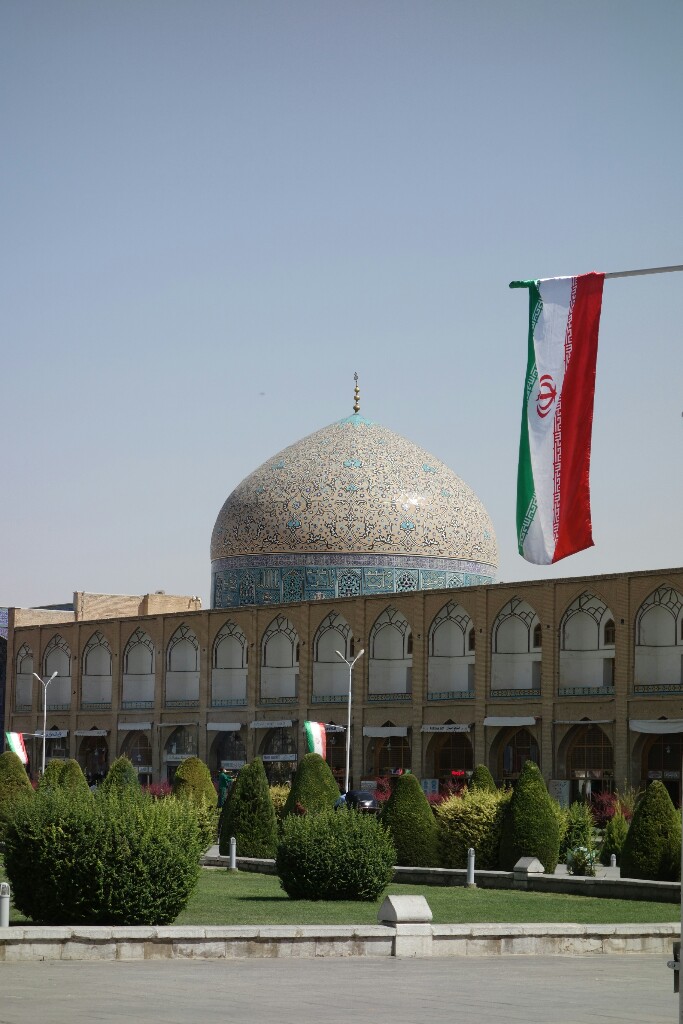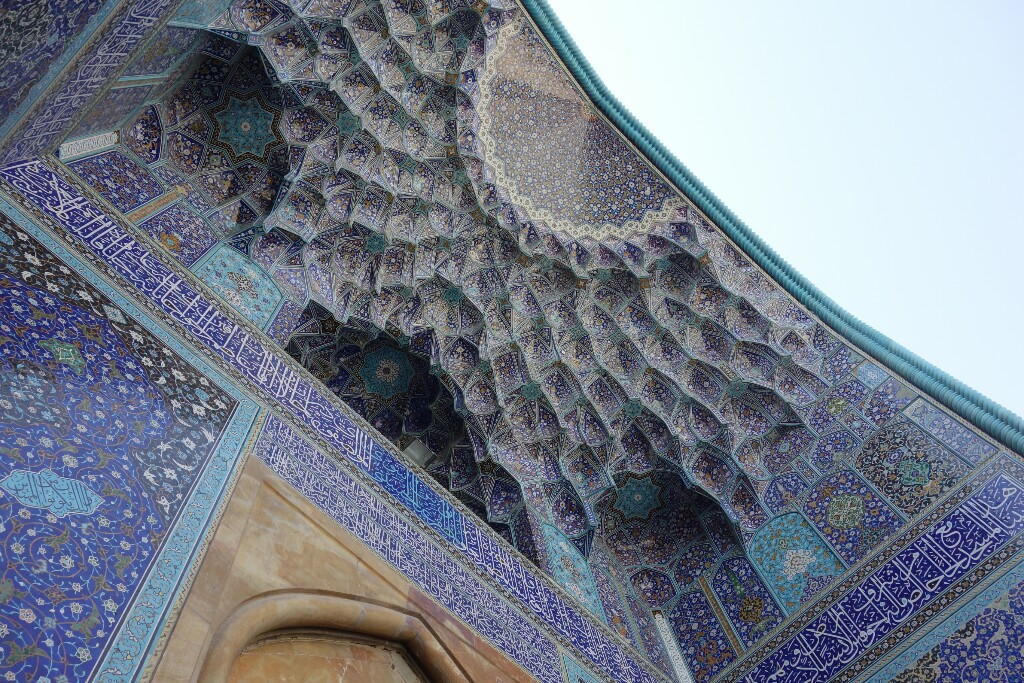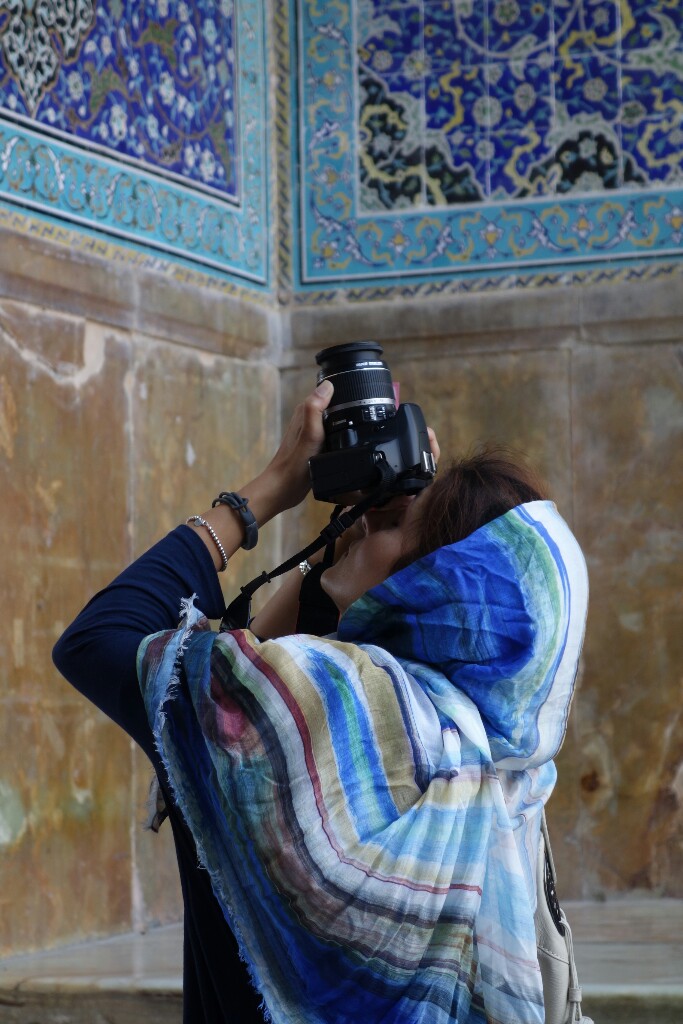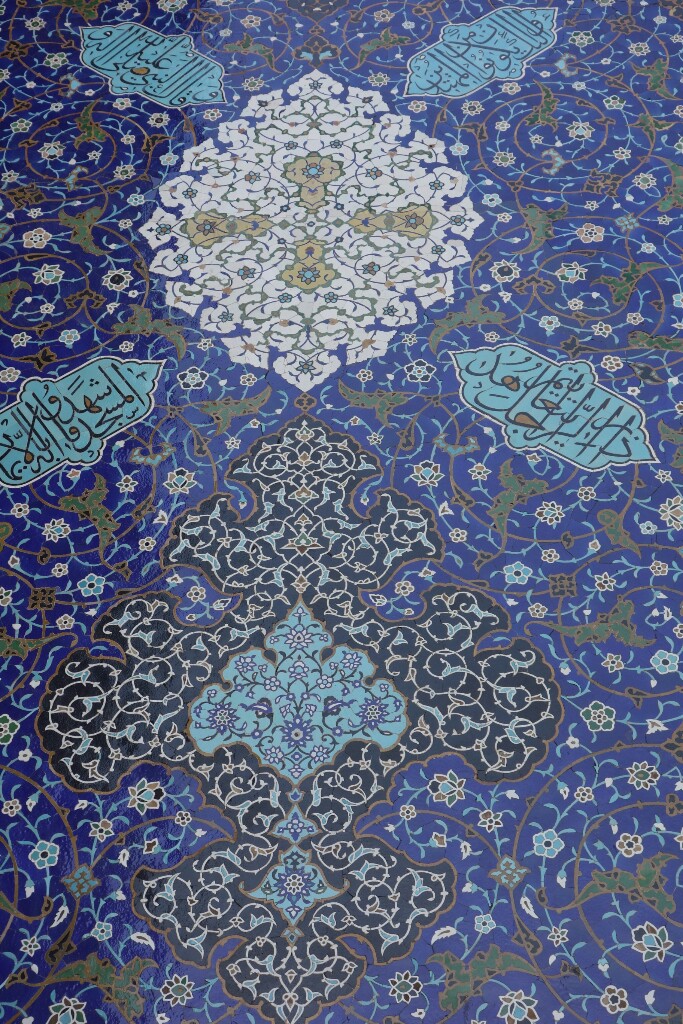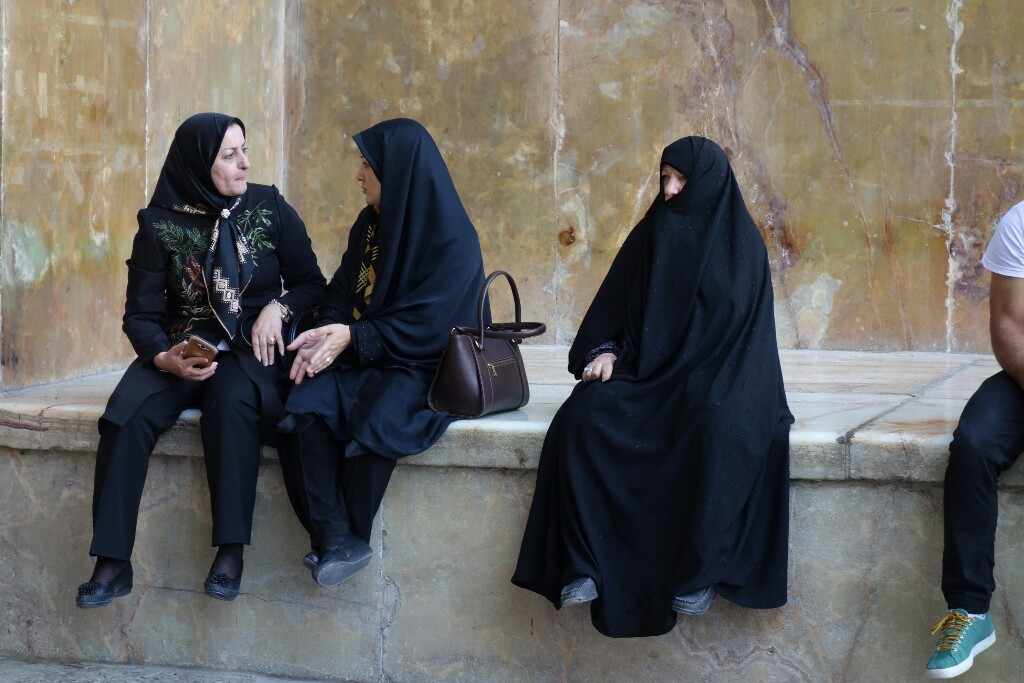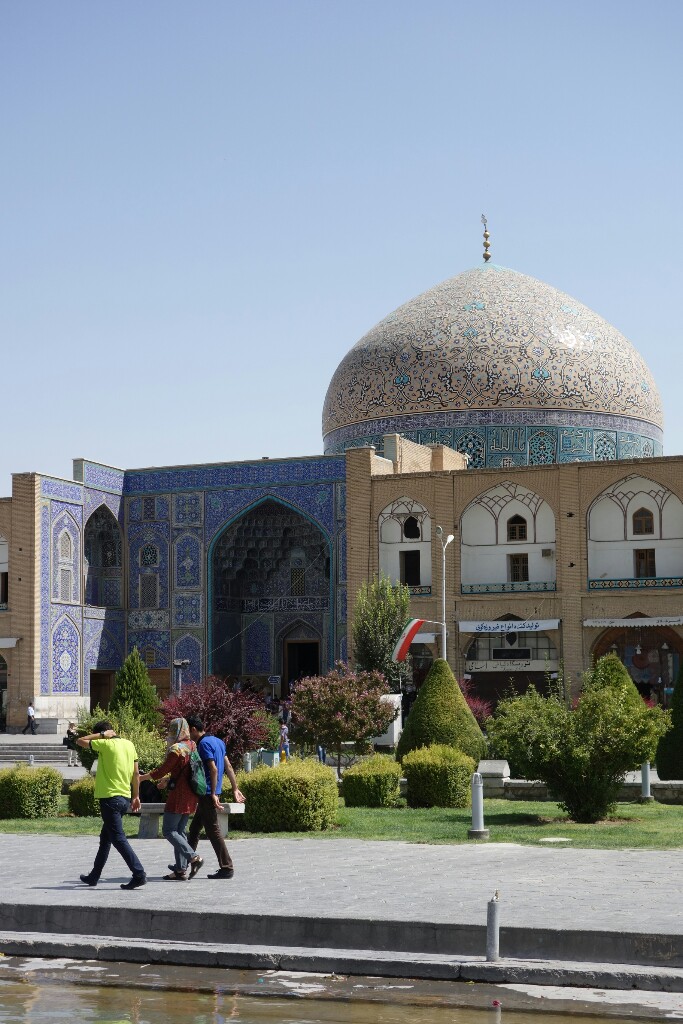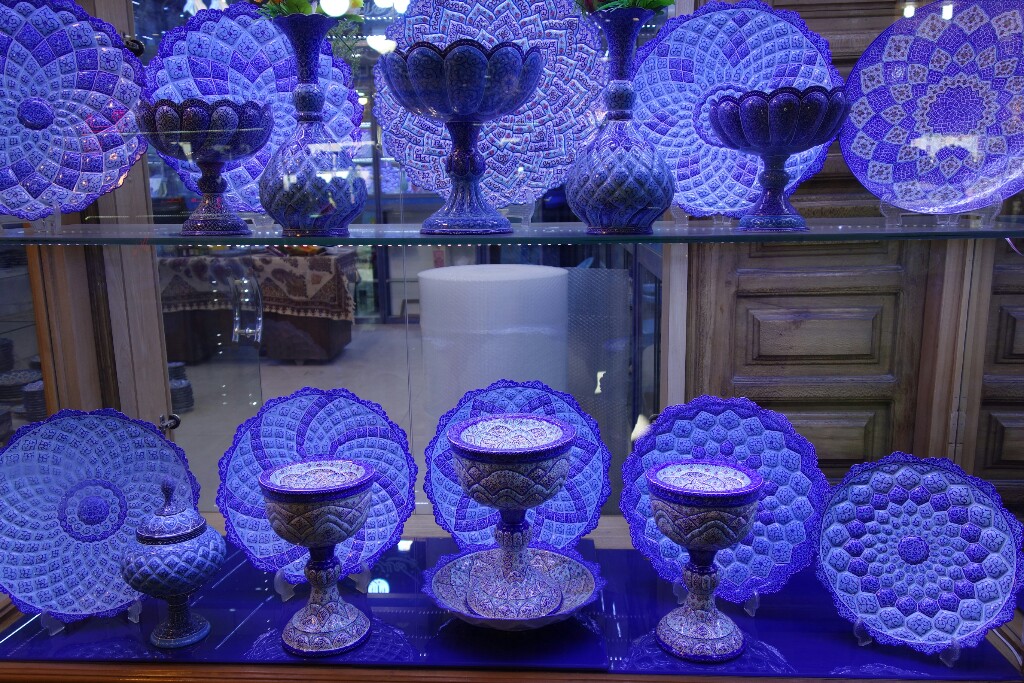 In one shop in the bazaar we meet this seller.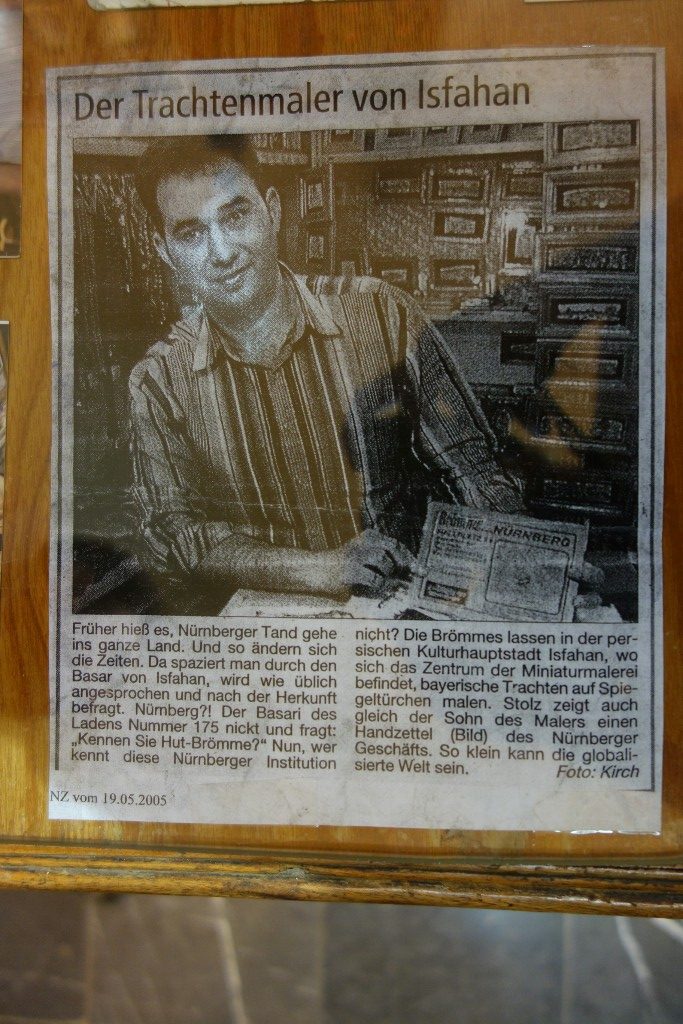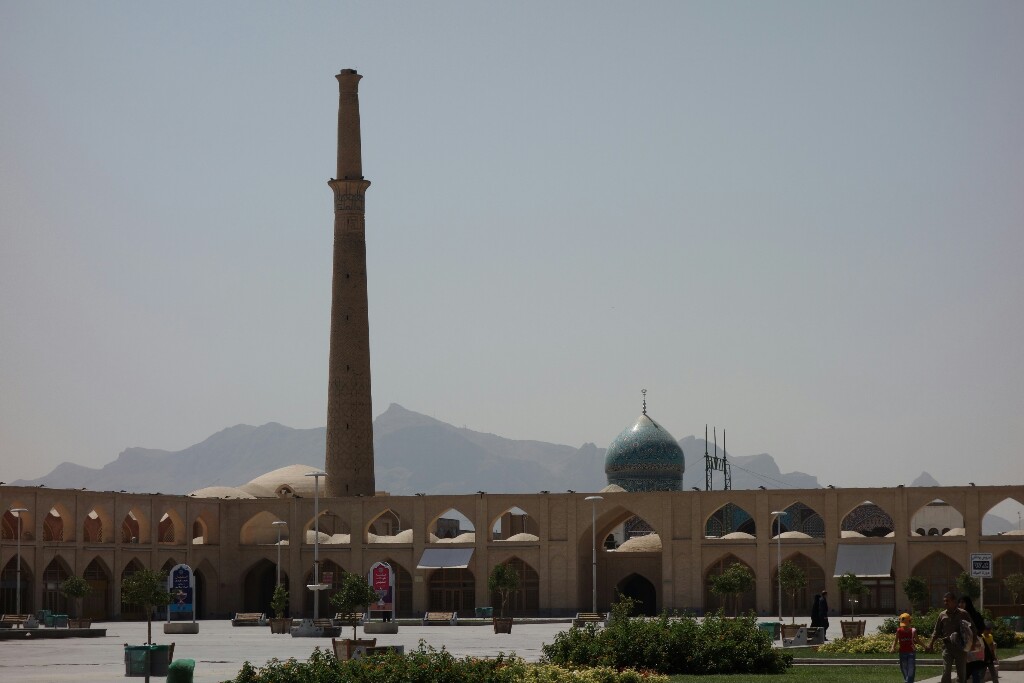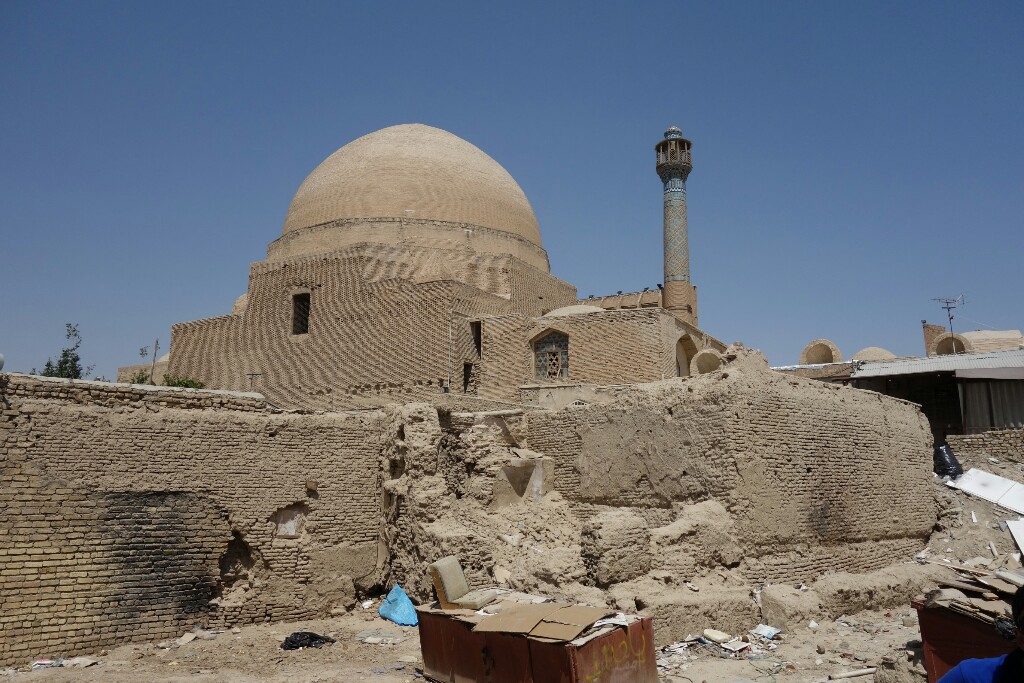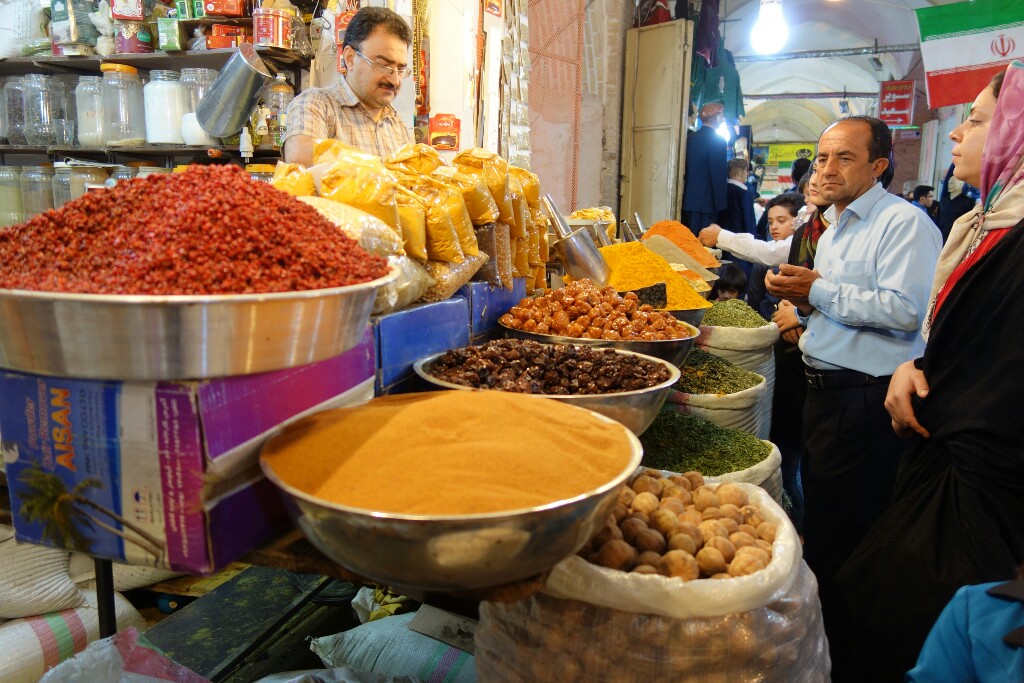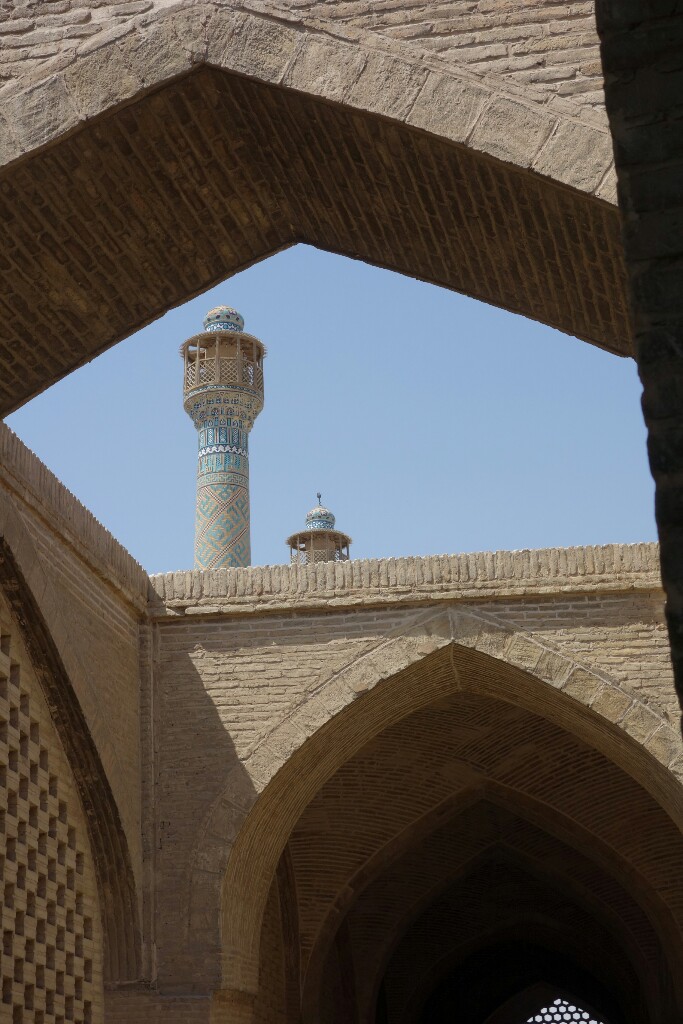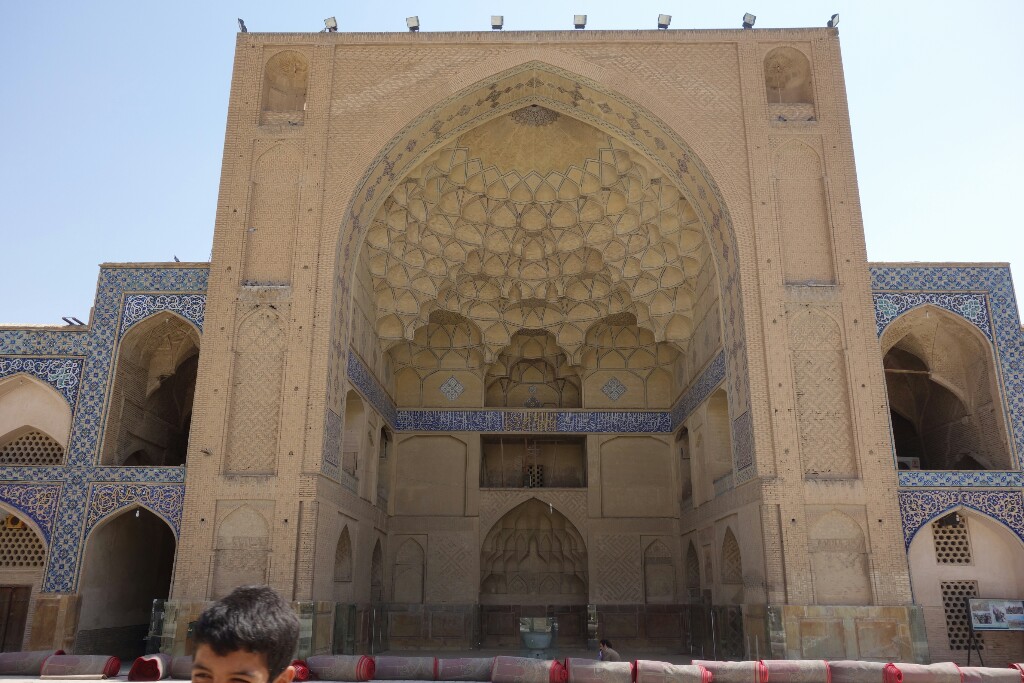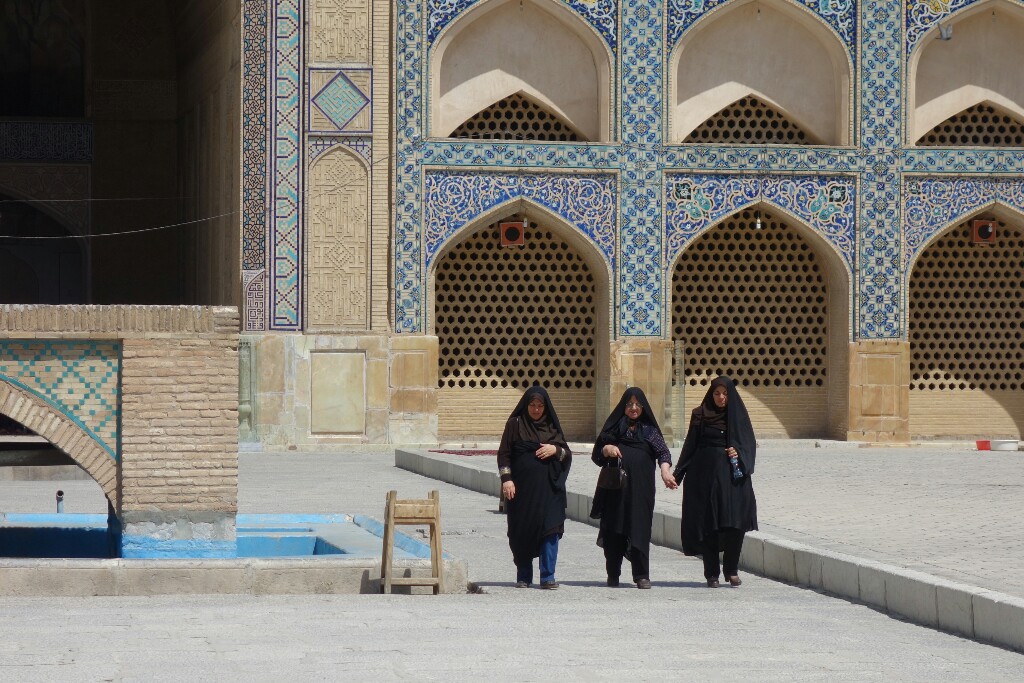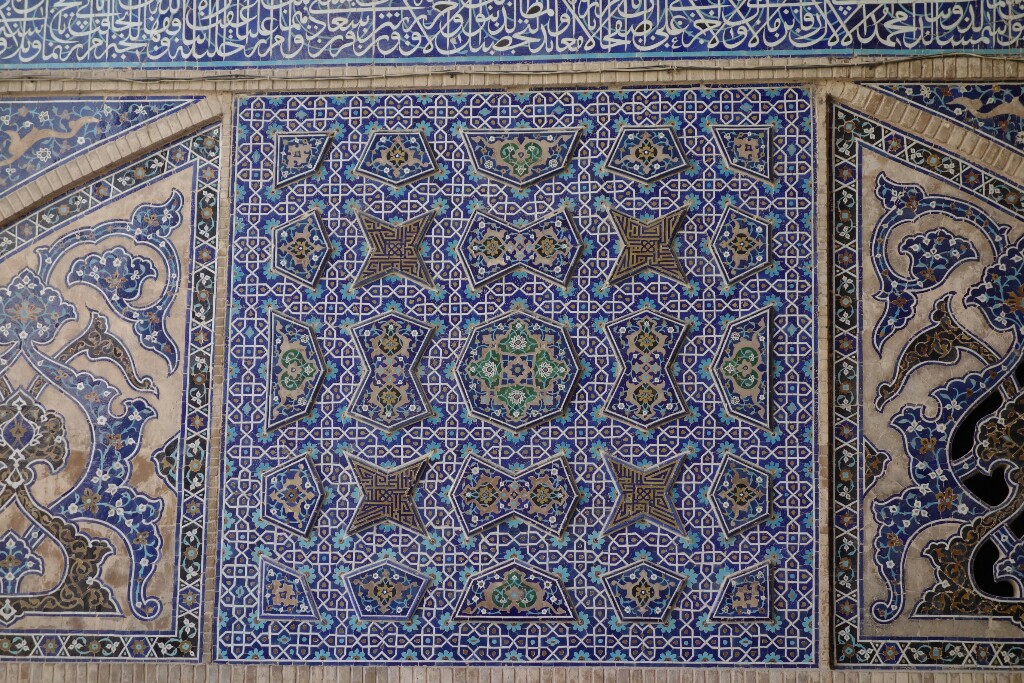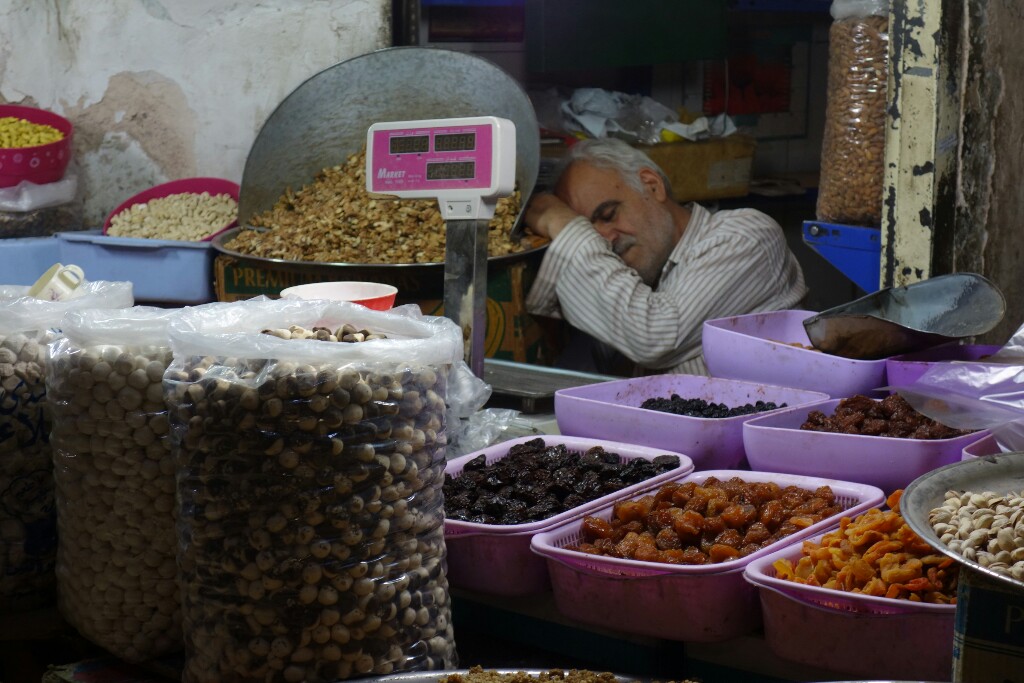 Only in some month of the year you will find water in the river.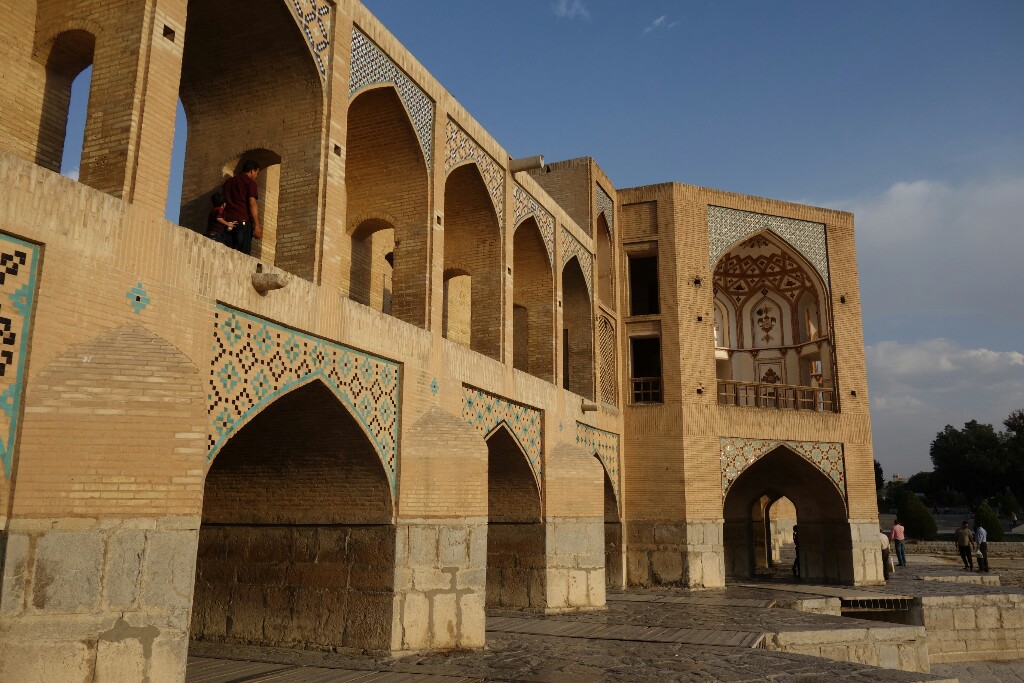 And randomly we meet two girls from Poland.
The "kuh" (mountain) above Isfahan. We slept underneath this mountain on a balcony.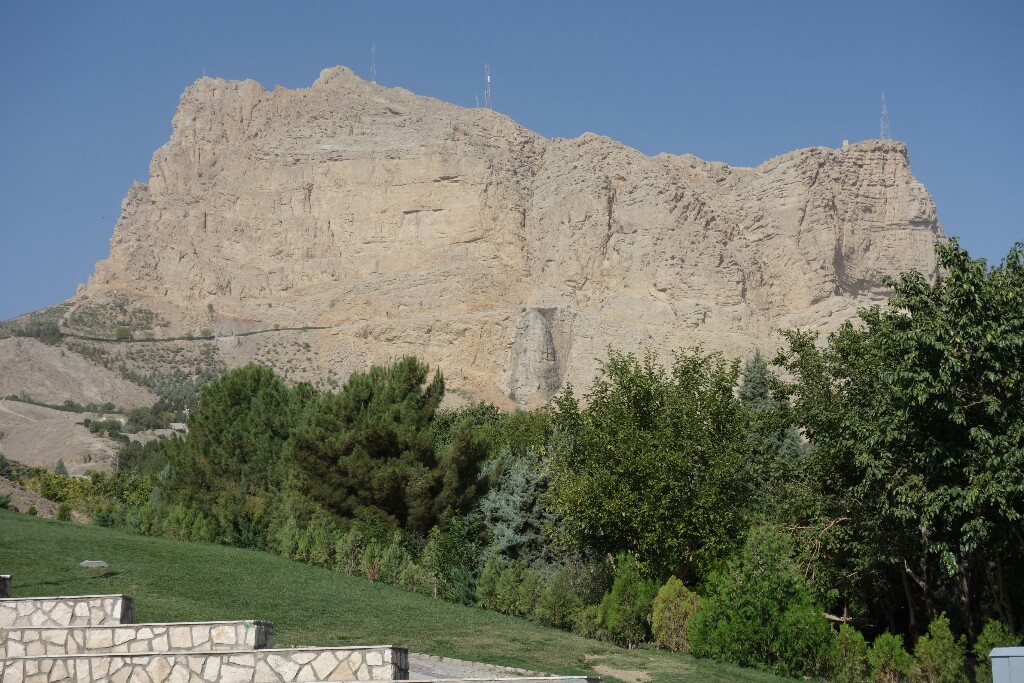 Smog of Isfahan.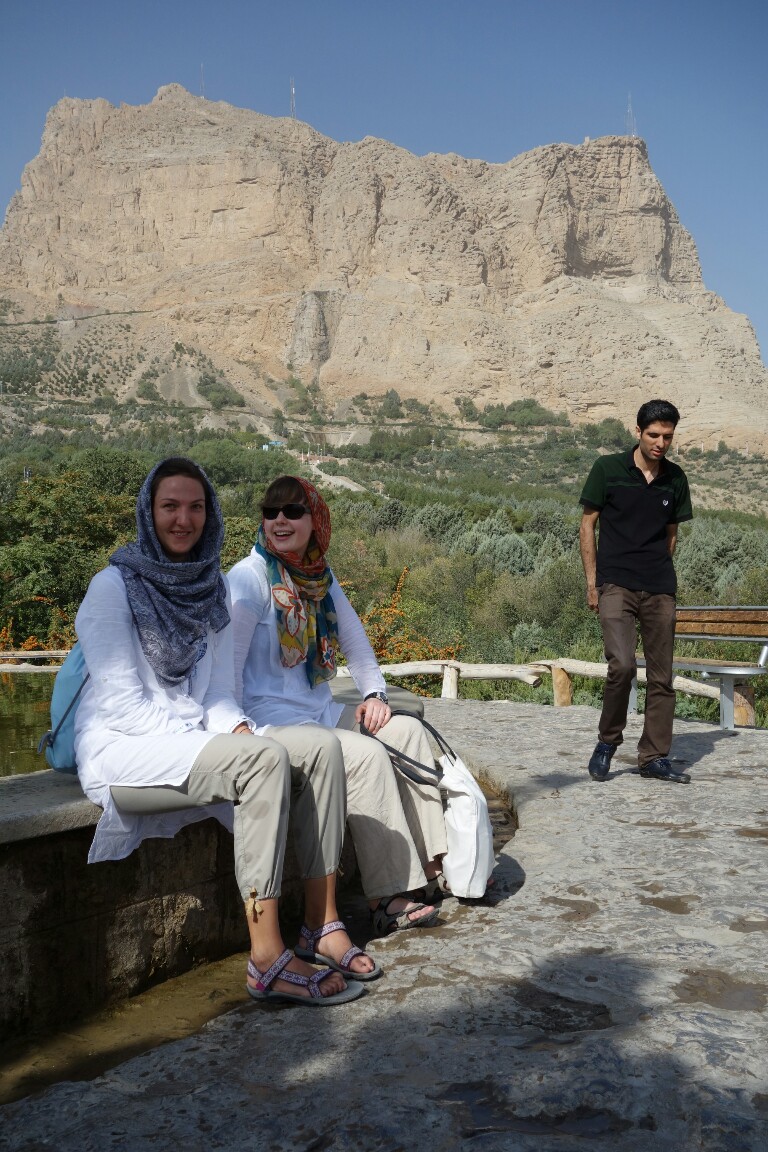 We visited the Armenian part of the city.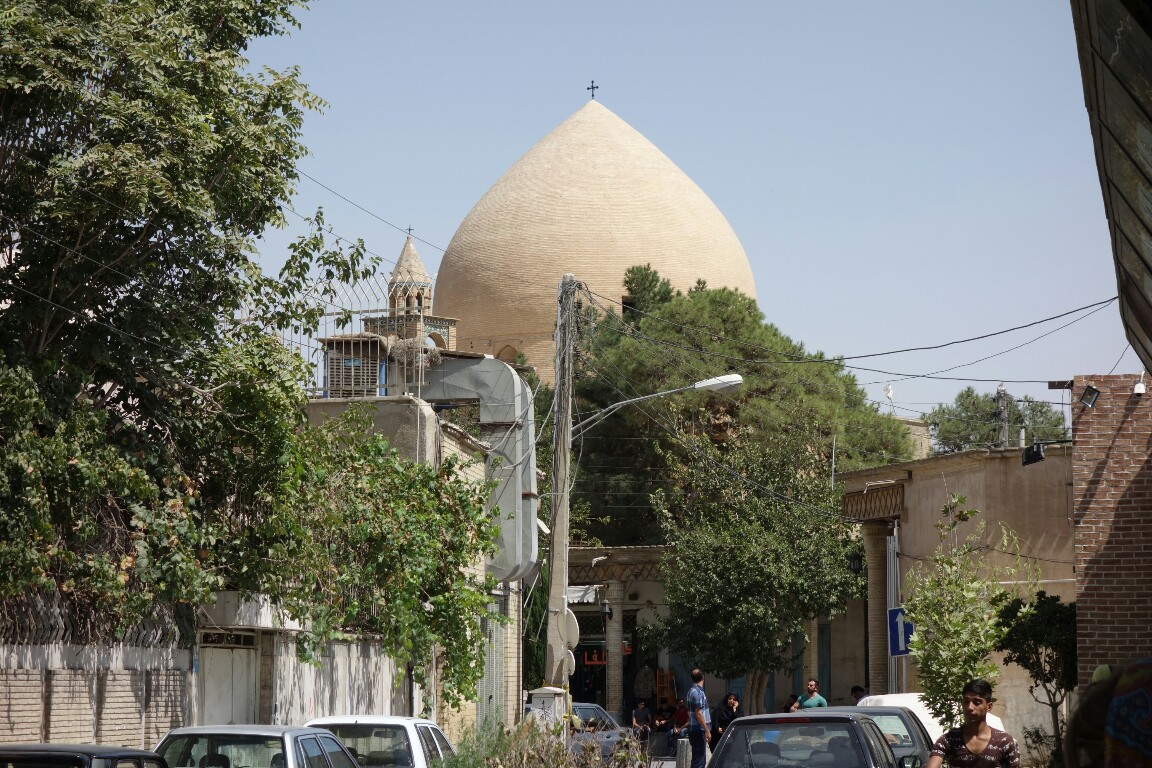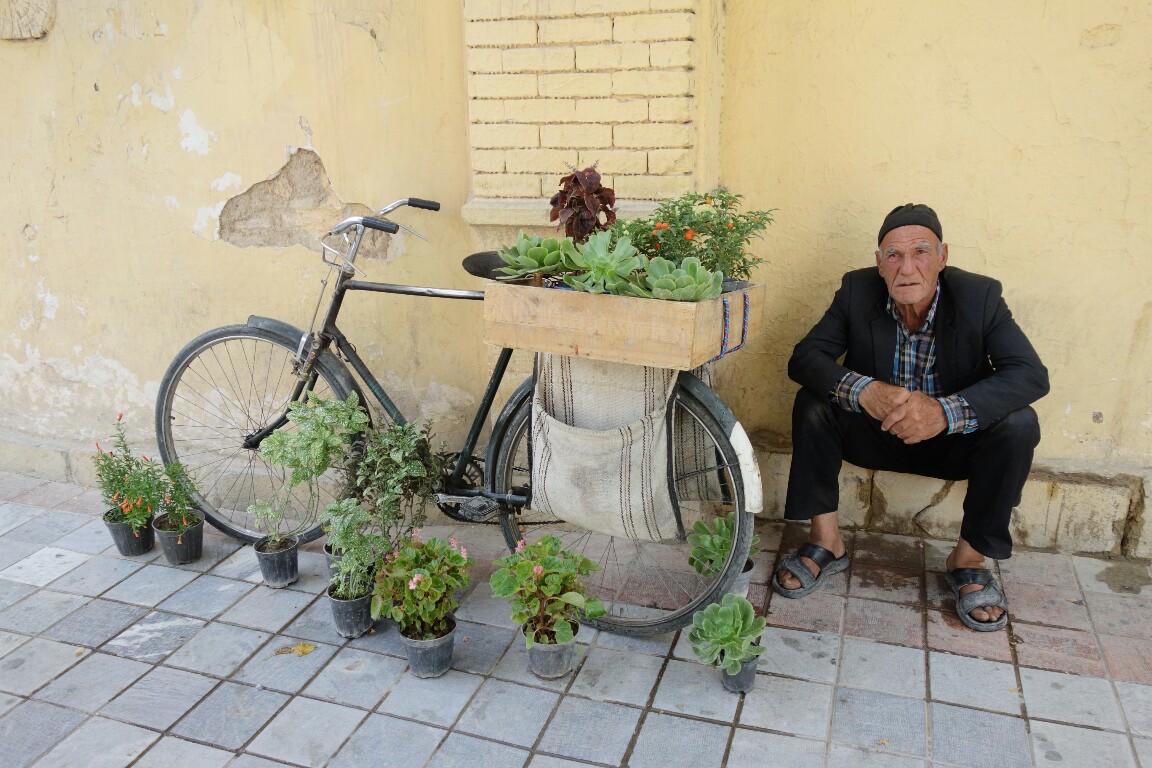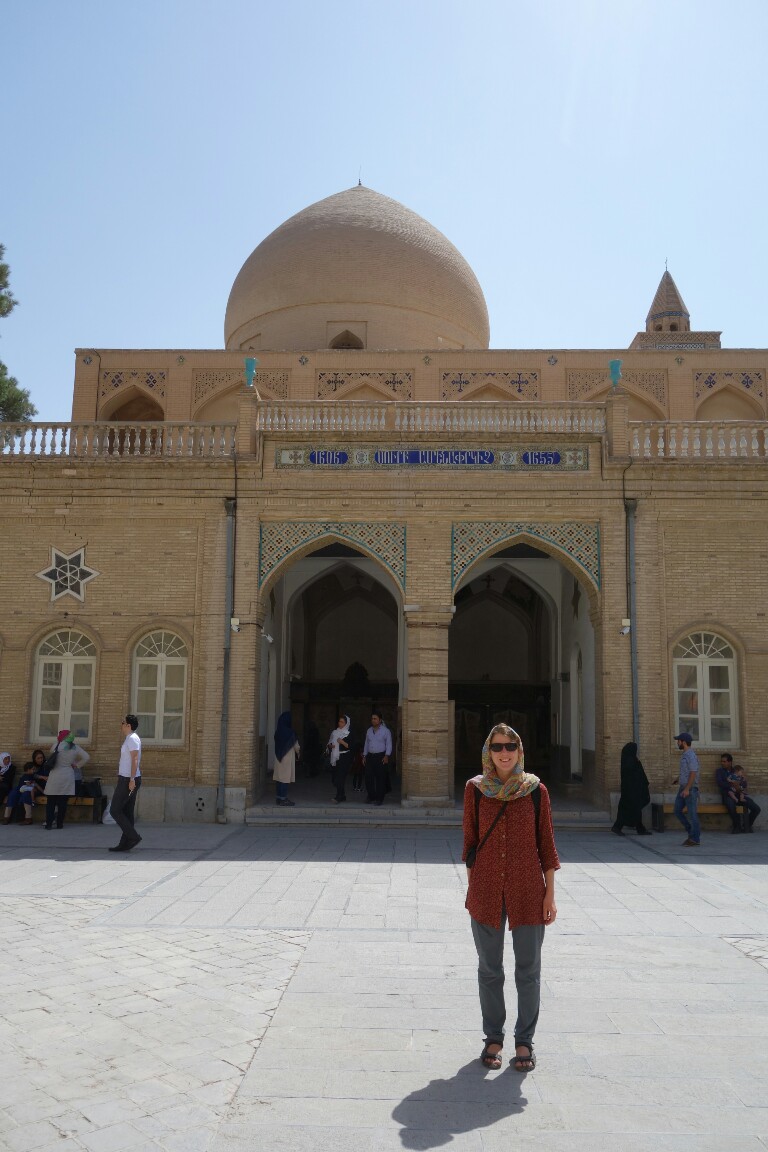 The paintings inside the church are fascinating. We remembered a lot of stories from the Bible.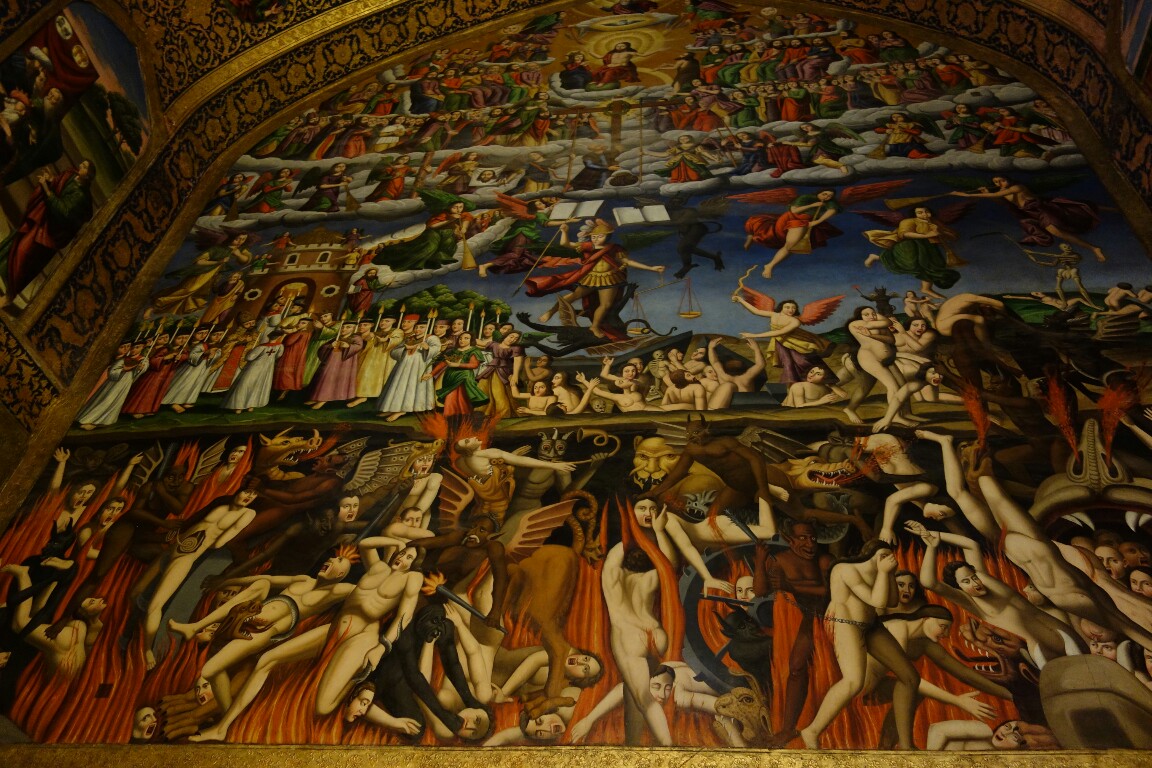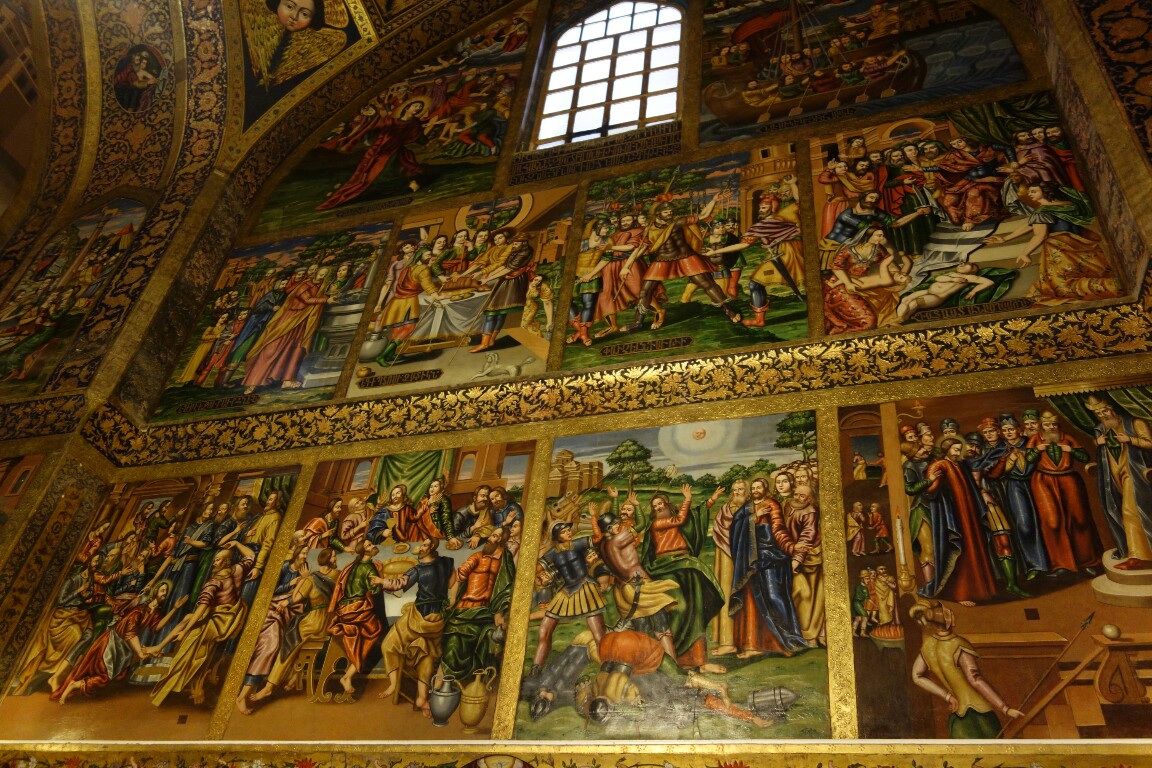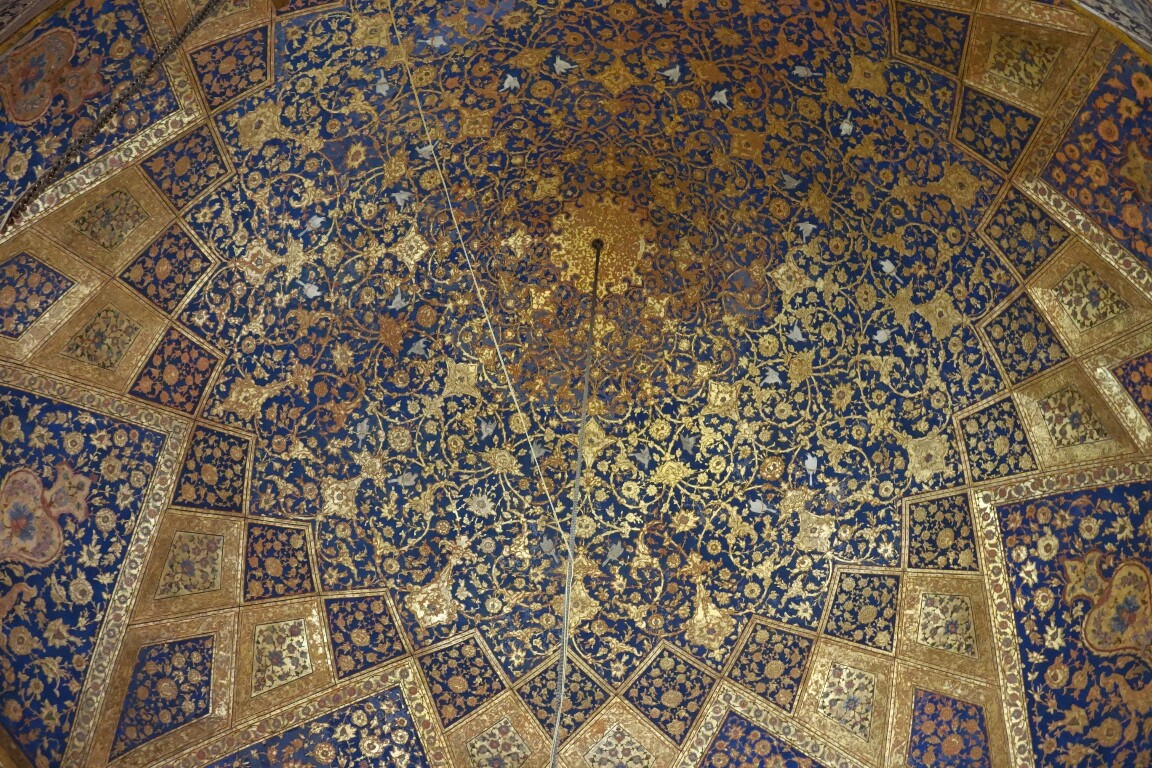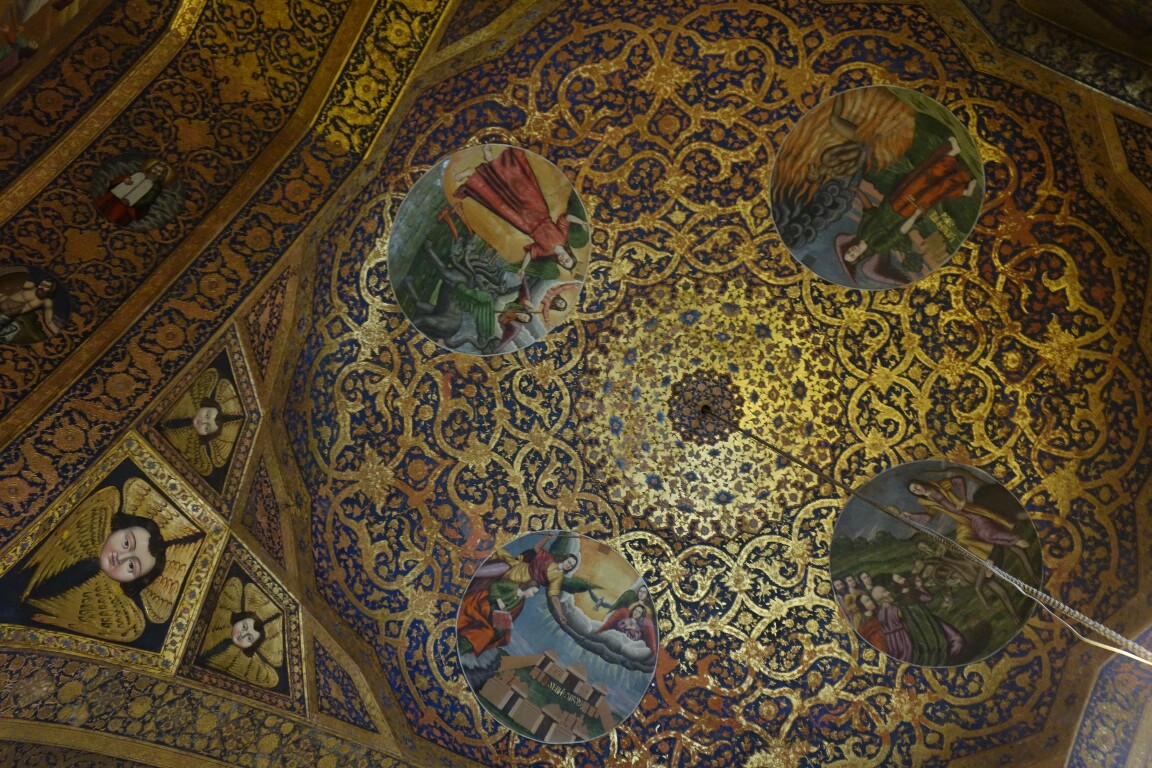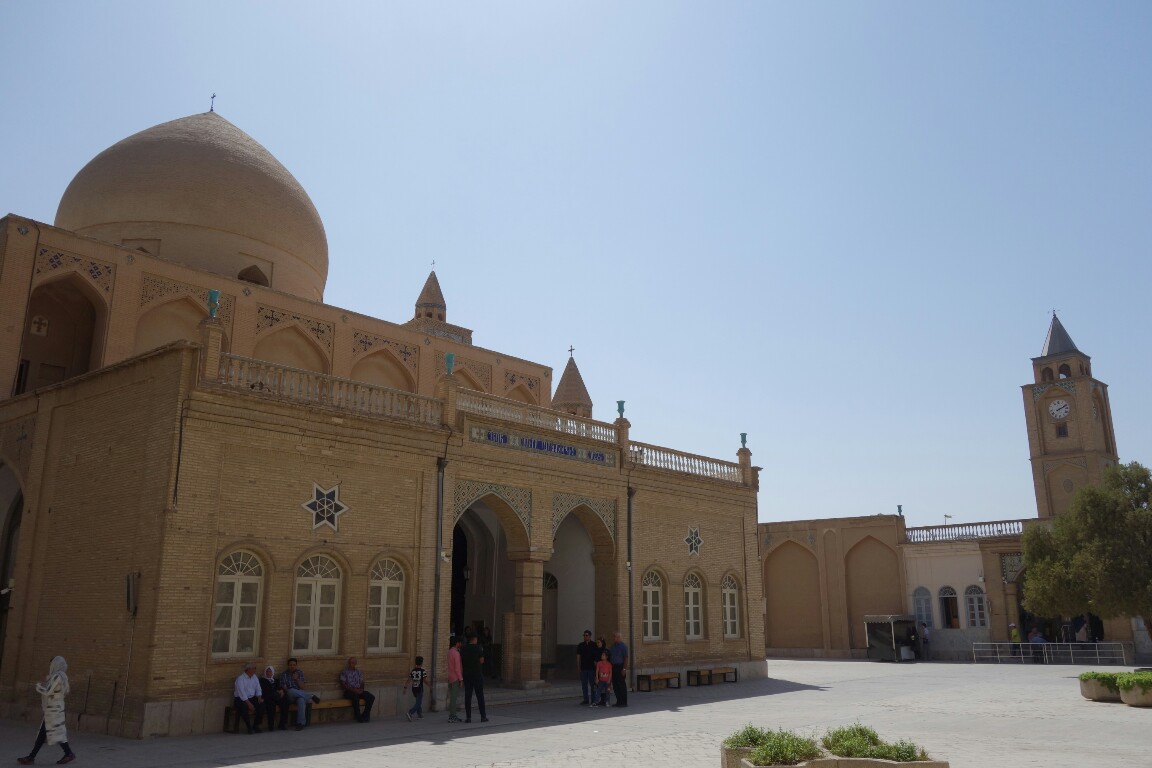 After Isfahan we go back to Tehran. We get our visa for Uzbekistan and apply for the Turkmenistan visa the same day. Everything seems fine, we hope to pick it up in Mashhad on our way to Turkmenistan.
Teheran is a nice and good rest for us, but after tow weeks we are curious to cycle on. The first tow days we cycle the highway to Firuzkuh and sometimes we see the huge Damavand. It is the biggest mountain of Iran, 5604 m.