The first day cycling out of Tehran is really one of the worst cycling days on our journey so far. It is so much traffic and so loud, we can't talk with each other.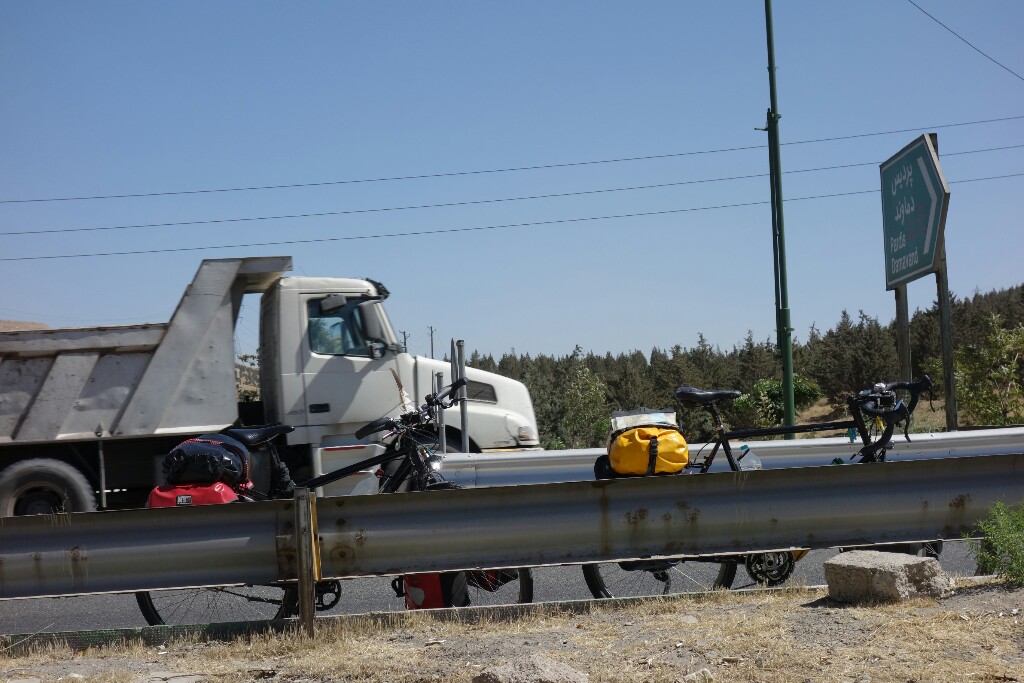 But after Damavand we are compensated with a beautiful sunset and a lovely invitation by a family. Sometimes you don't know if it's already the dinner or not. I am very hungry, so I eat eight small delicious peaches. But ice-cream follows, and of course (how can I know) we get dinner a little later.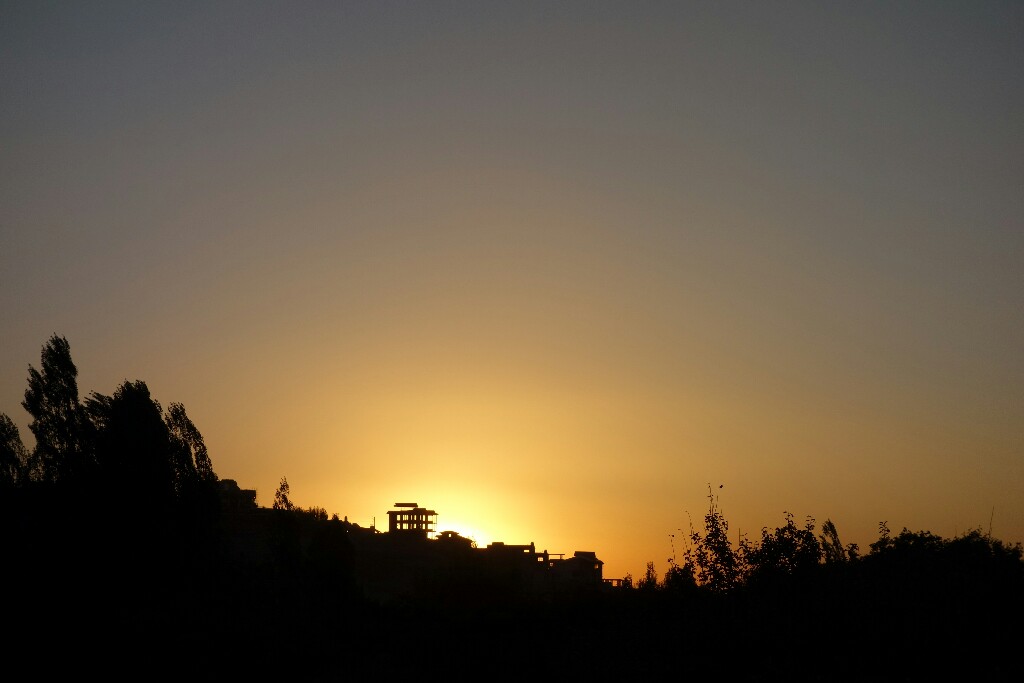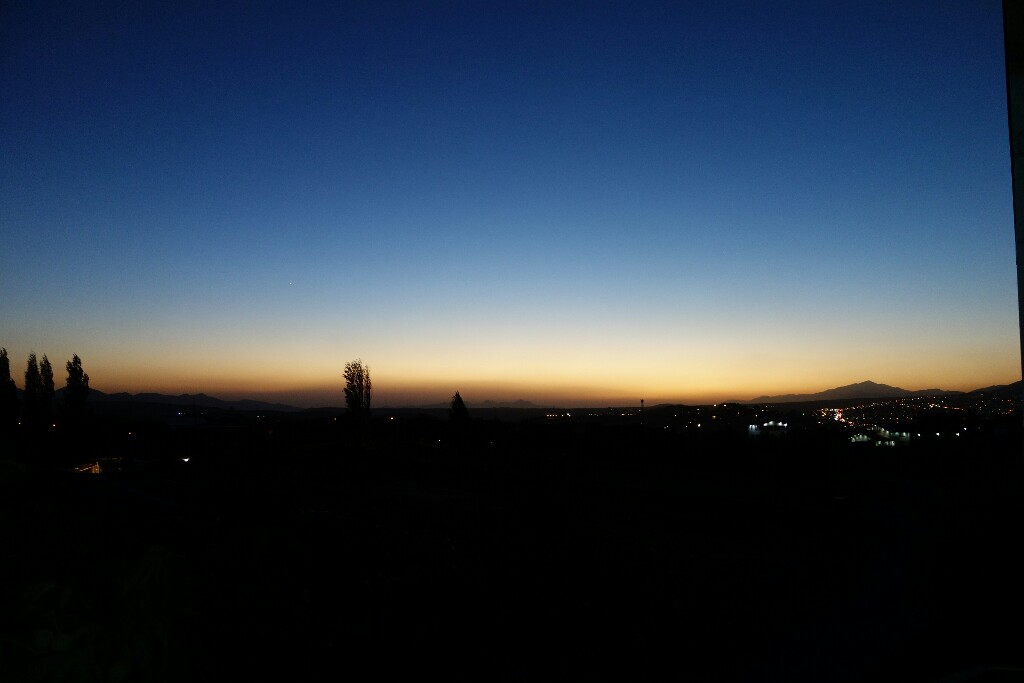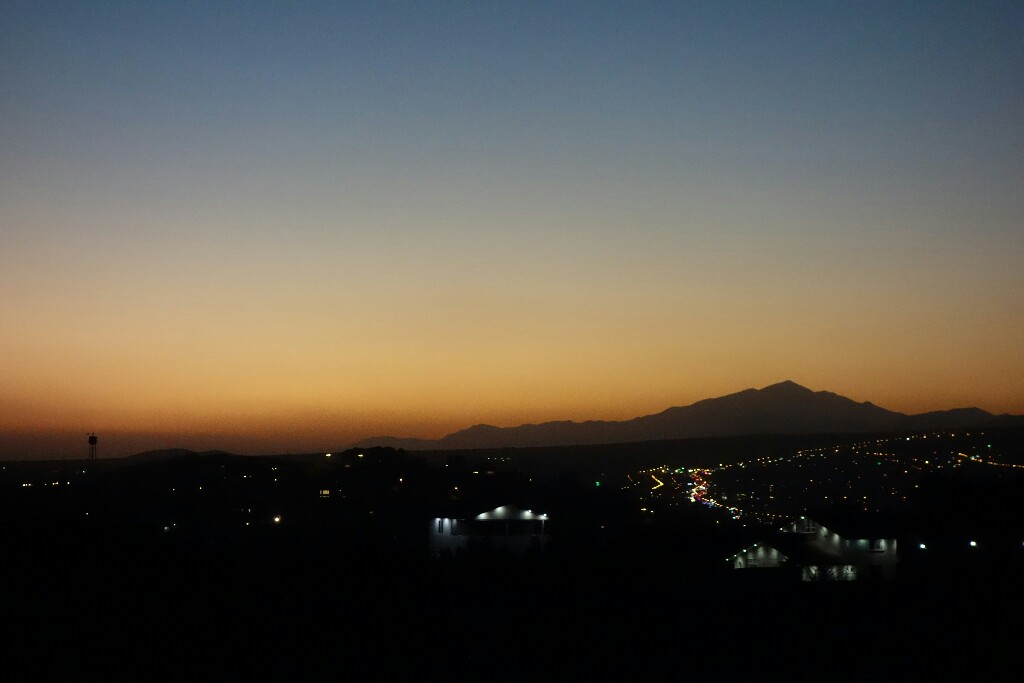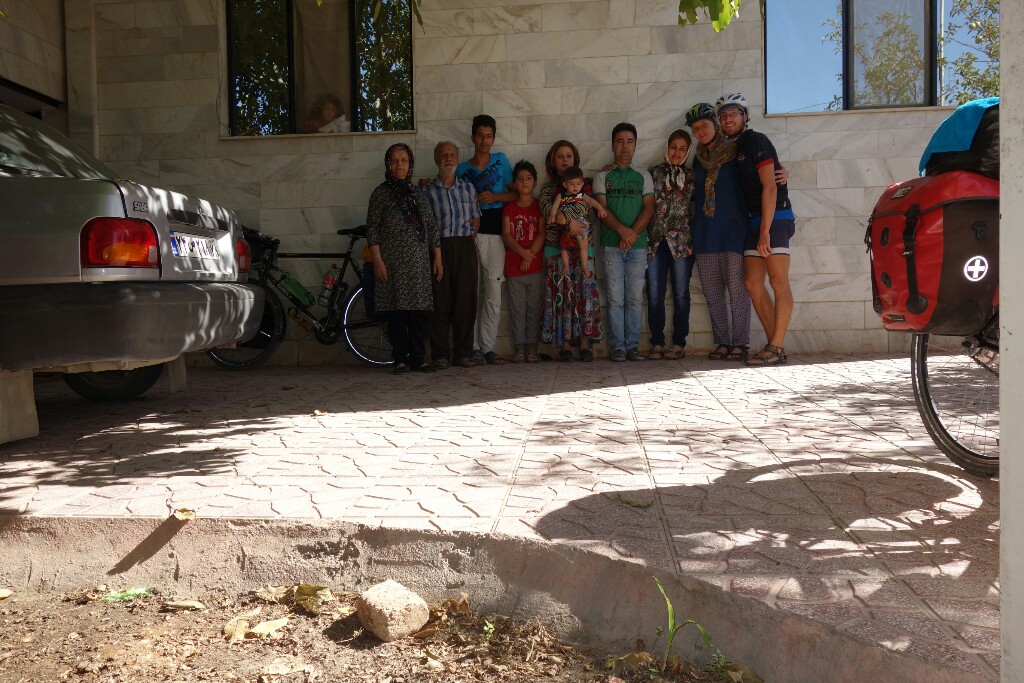 The stalwartly lonely tree.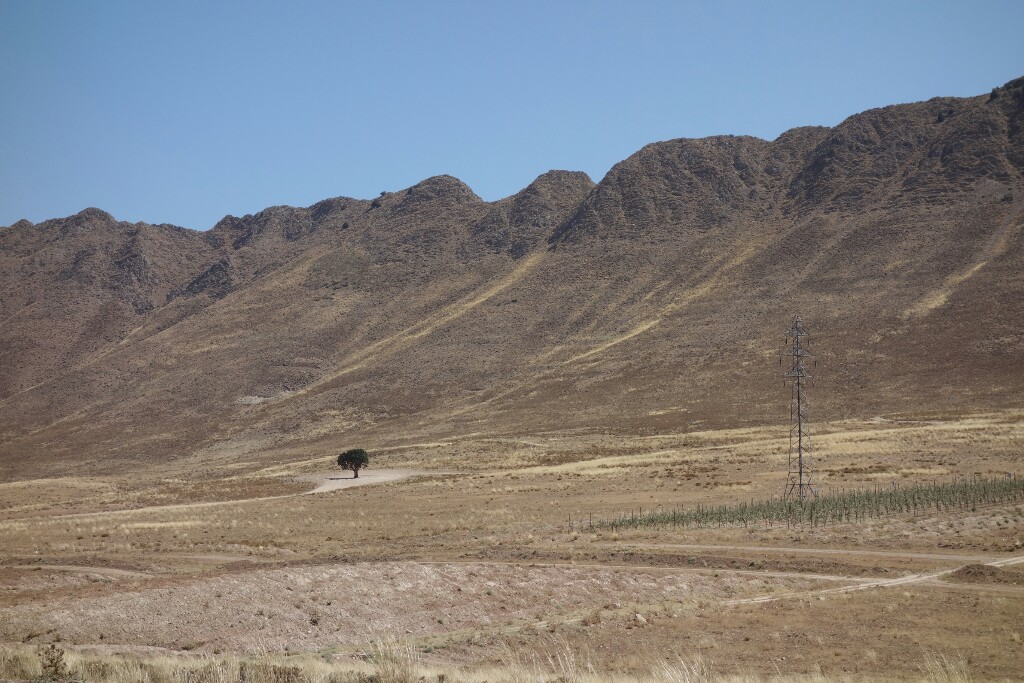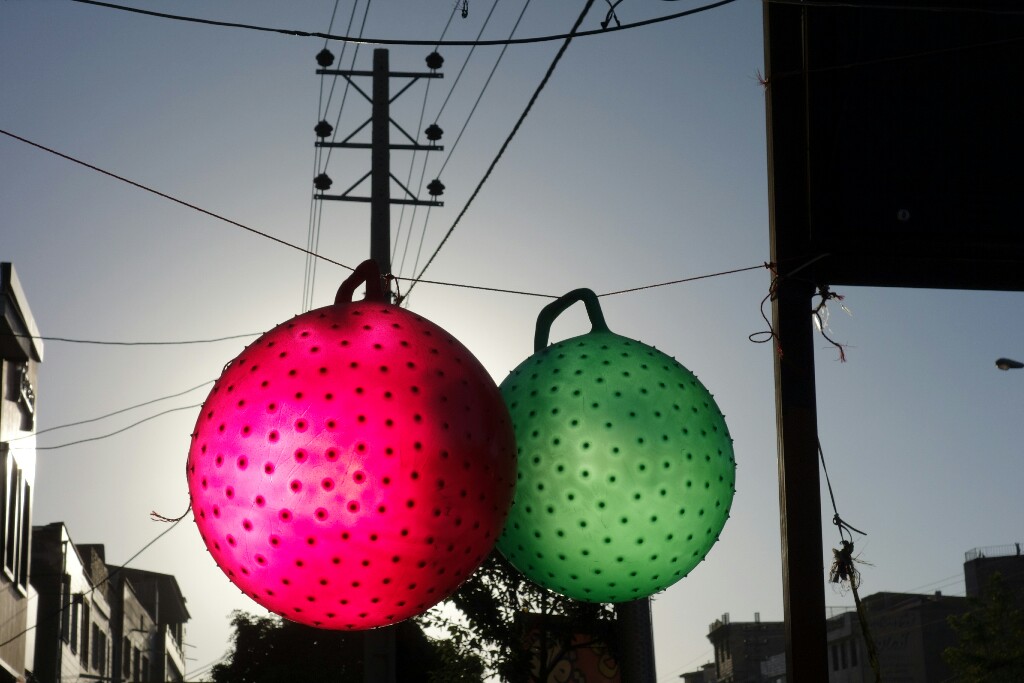 For the night we find a nice campsite next to a small stream. Temperatures are getting lower at night, with ten degrees inside the tent we have the first cooler night after the hot summer. Last view of Damavand mountain and one shepherd in the morning.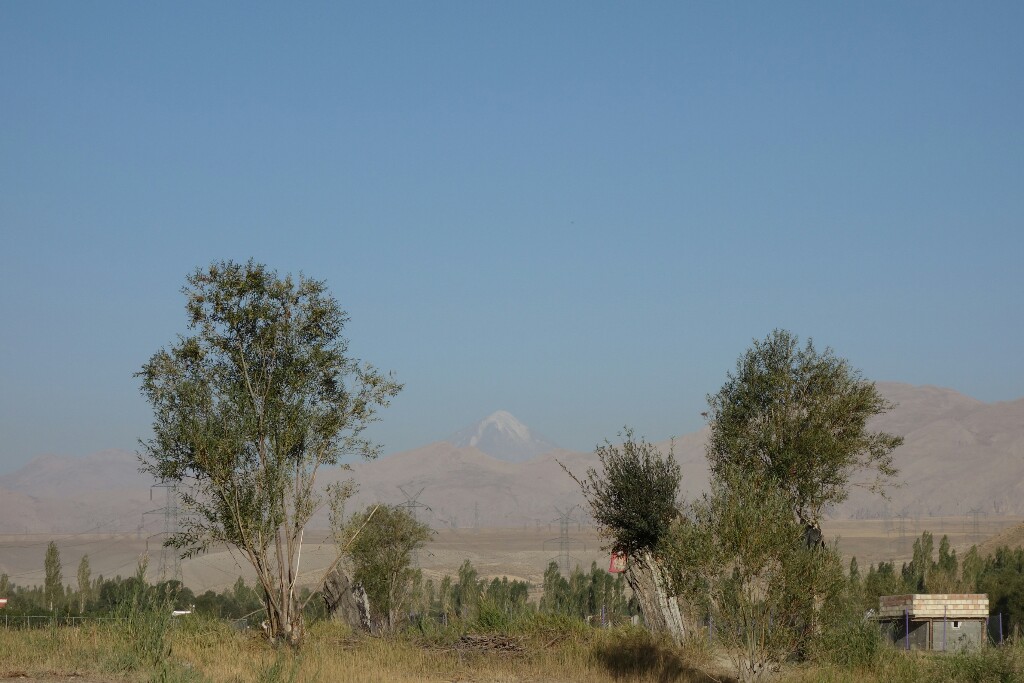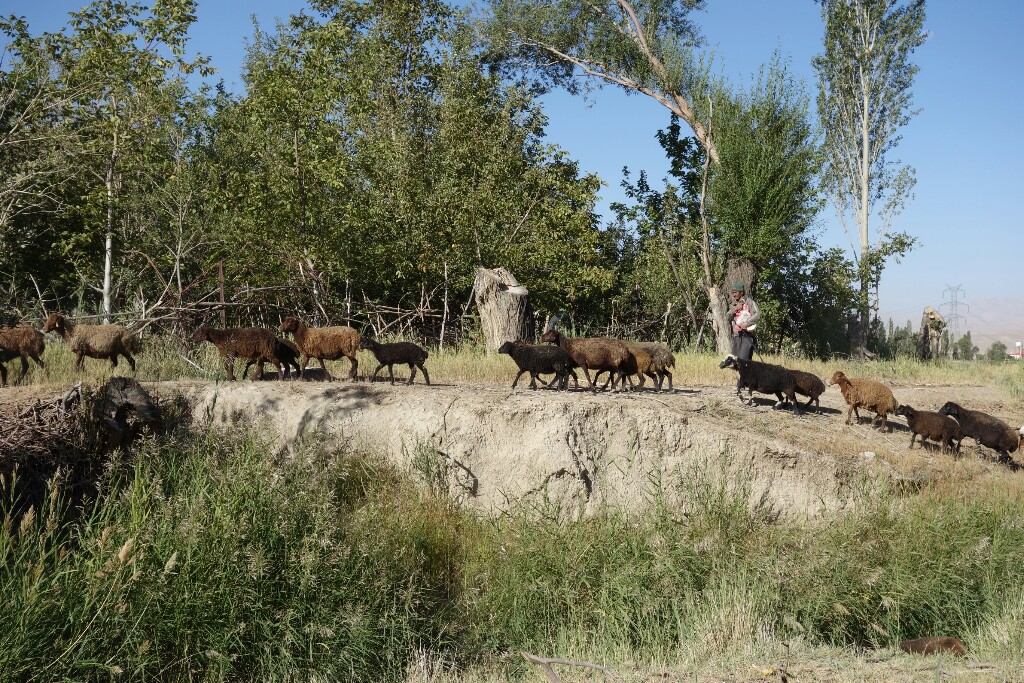 The smaller road from Firuzkuh to Semnan impresses with some nice landscape but there are no restaurants and shops. We have to ask in a small village and get a good picnic lunch.
Working.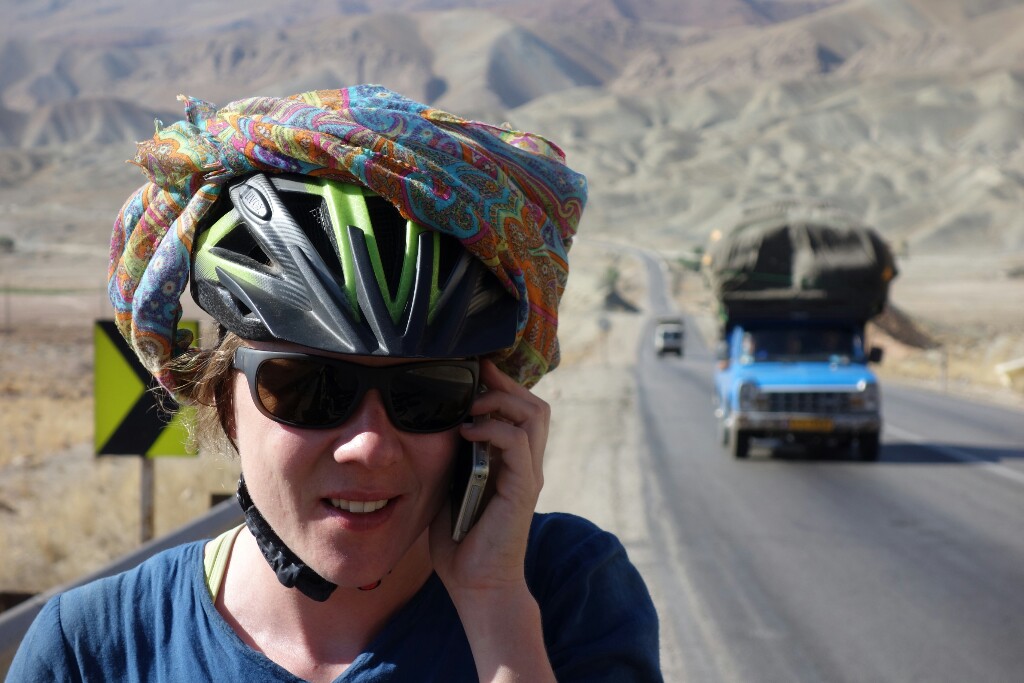 Some weeks ago we met Yousef in Nesazs. In Semnan we think we can stay at his relative's home. But in the end it doesn't work and we are indecisive what to do, the sun goes down fast. But we manage to get a very short notice warmshowers.org stay. He is so kind, he lets us stay in his flat even though he isn't there. His friend opens the door for us and then we have our own flat. Tadaa.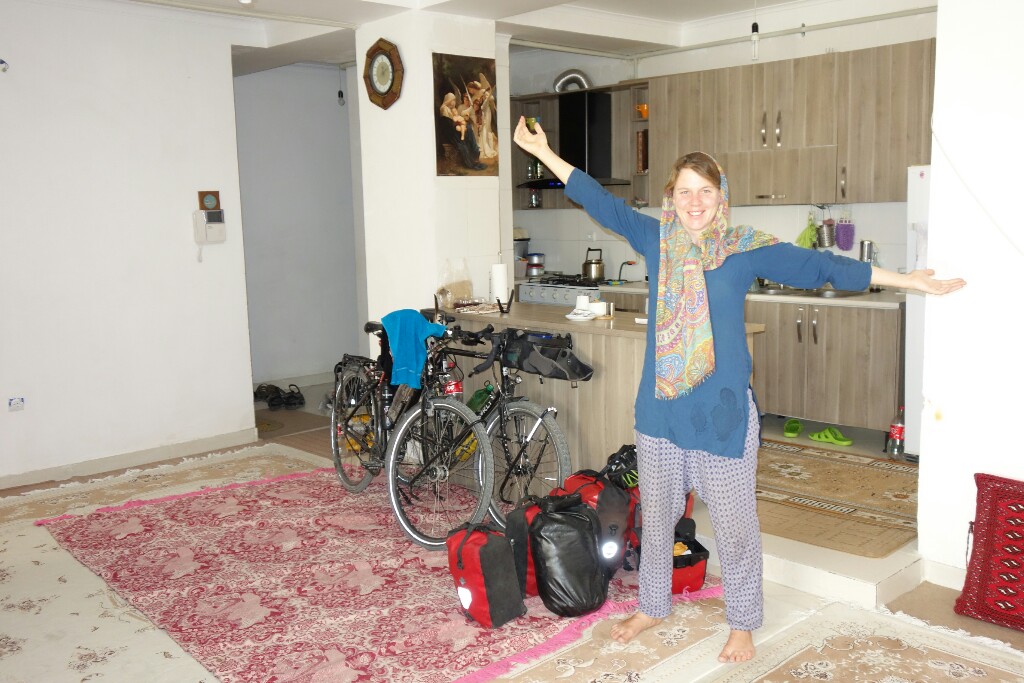 In the background you see Semnan, we cycle a long soft monotone gradient. Very long, very boring.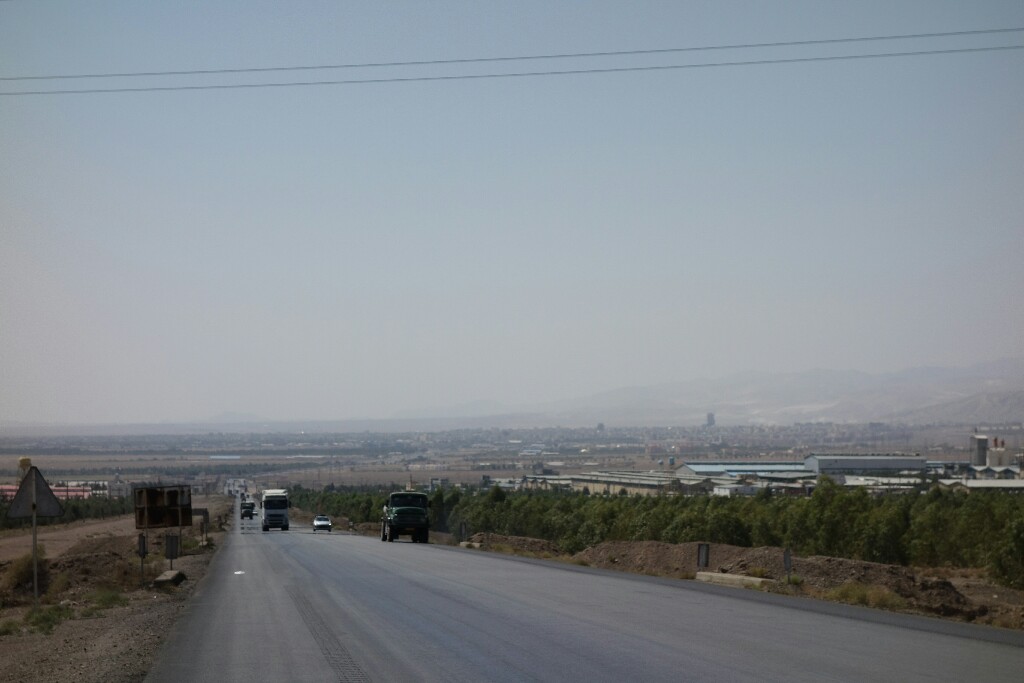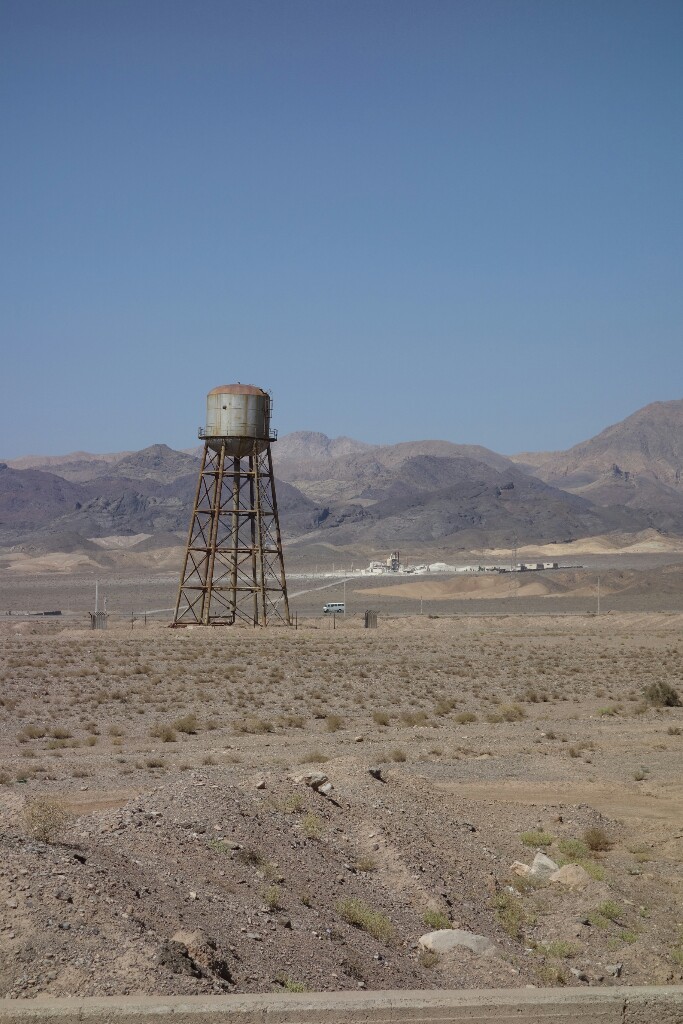 One top we find our first caravanserai, amazing, impressive. Actually there are two, one is about 1000 years old the second is about 400 years old. The 1000 years old one isn't so good in shape anymore, so we choose the recent one and camp on the roof.
The next morning, when we want to leave, three official looking guys enter the caravanserai. First we think: "Who are they? Hopefully it's no problem to camp here!?" But they are friendly, they are doing researches about the caravanserais. They mark every next caravanserai for us with a small cross on our map. And if we need any help the next days, we should call them. Thanks for your help.
The way to Damghan is easy, more or less a long downhill and flat boring desert. As it happens very often in Iran a car stops for us and they want to have us as their guests in their home. We have no better idea for sleeping in Damghan, so we accept.
In the beginning of the city we find this wonderful huge globe. Where we are. 🙂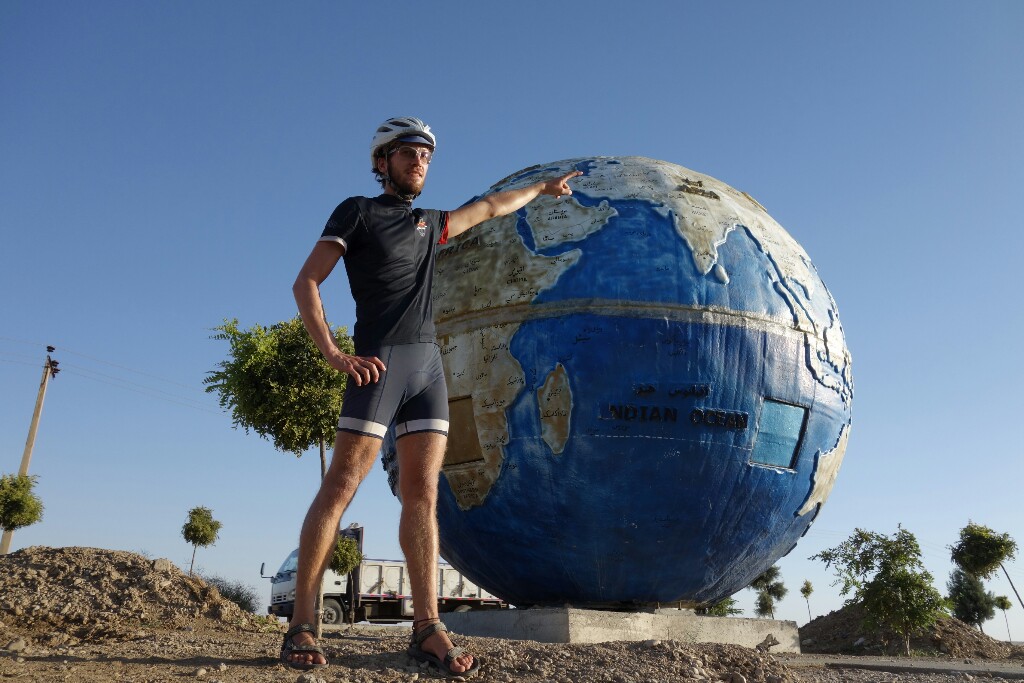 And where I want to go. 😉
Our hosts in Damghan.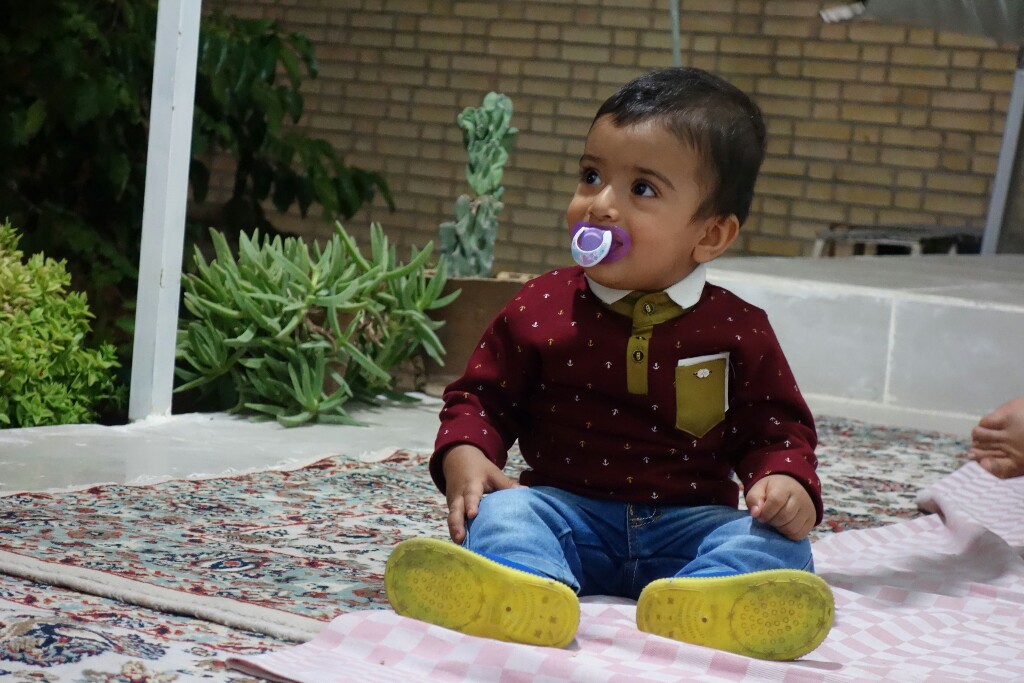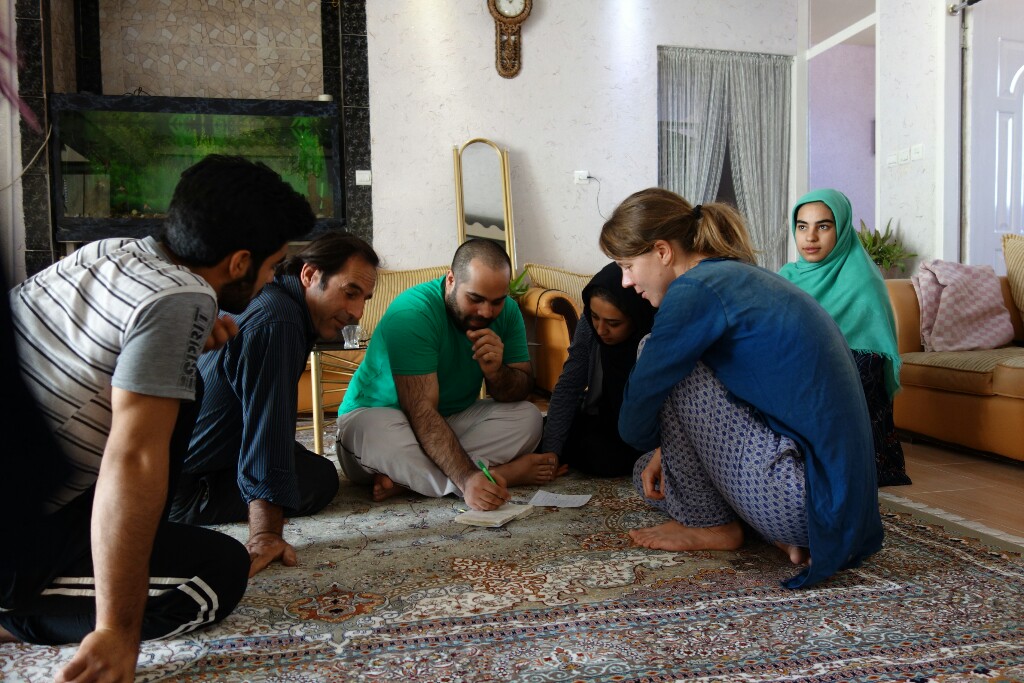 The winter is coming, wear a beanie.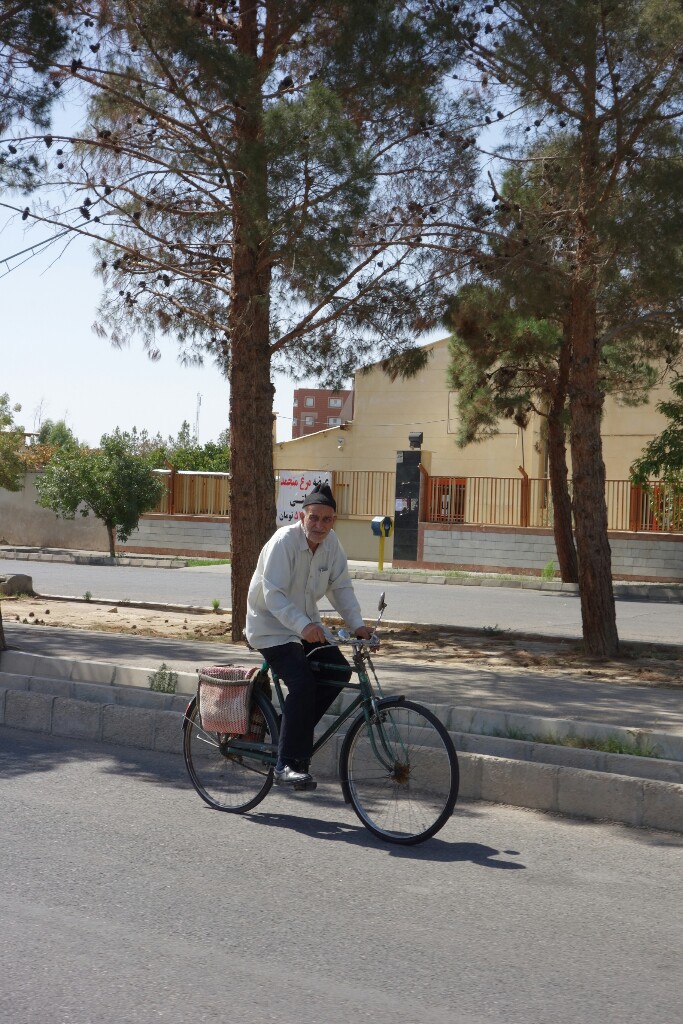 More flatness one the way to Mashhad.
In Sharud it happens again, buying food before the sunset we are invited by a nice family. The two boys are very happy to meet us and school begins the next day. We get a big mosquito net and can sleep outside on the terrace. 🙂