Welcome to Vietnam.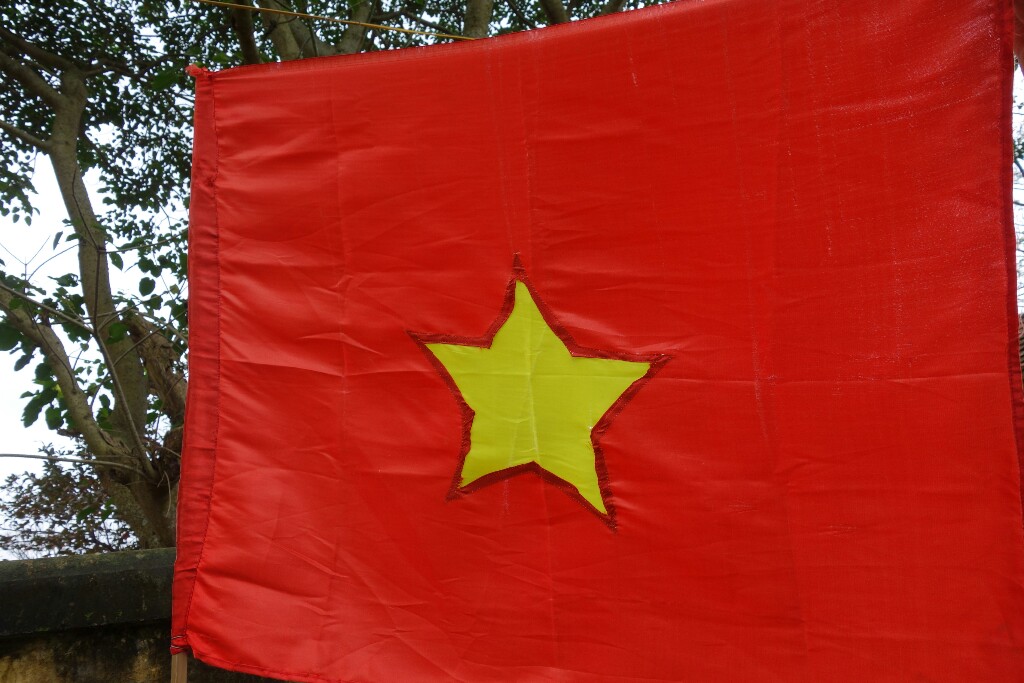 A very difficult country for us! Not easy to write all stories about it for me. So I most probably just talk about the better moments in Vietnam.
So, as I said, we already have our visa and easily enter the country. To have a small starter cash we exchange 1000 Baht into Dong at the border.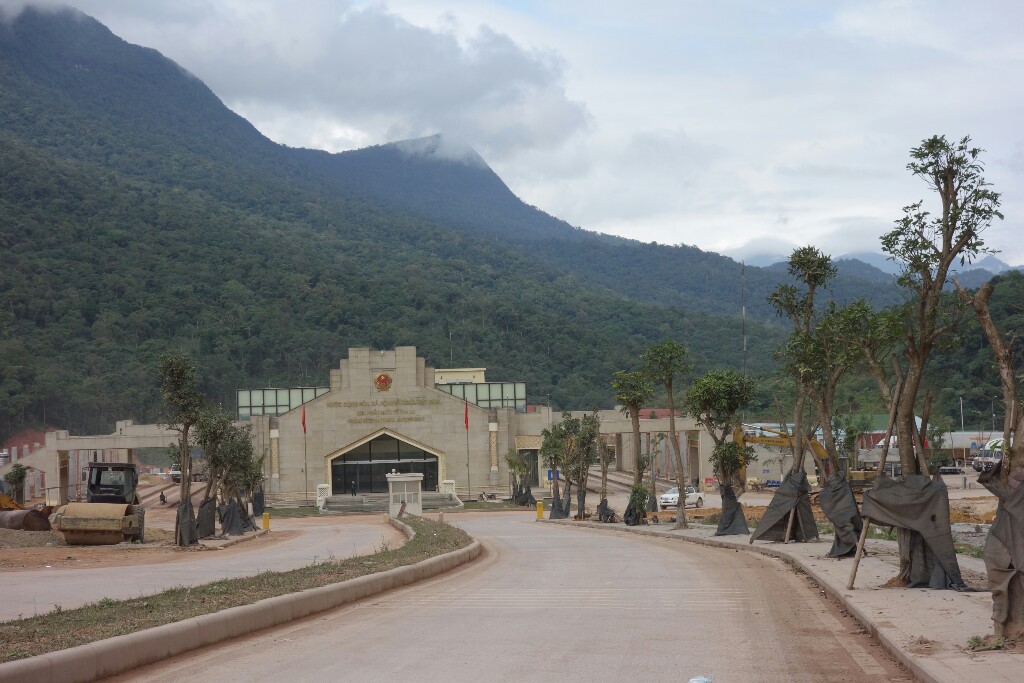 Surprisingly the heavy truck traffic is gone. We wonder why, and guess they all have to wait at the border. But then we realize that no truck come towards us anymore. Hmm, we are happy about that. All we heard about Vietnam traffic is, that it is horrible and much, and now we have the street for us. After a while we get to know what happened. The truck queue is 2 km long. A difficult accident has happened, it looks as no one is injured. A wrecker pulled a broke down bigger truck, most probably the wrecker had to break downhill before the bridge, but the second truck pushed him and they slid over the small bridge, ending one truck falling down on each side of the bridge. Now they hang their and they try to rescue them. We are lucky, we are allowed to carefully walk through the small gap, where the trucks are still connected.
Another 2 km queue on the other side and the road is empty again. Bad for all the truck drivers, good for us.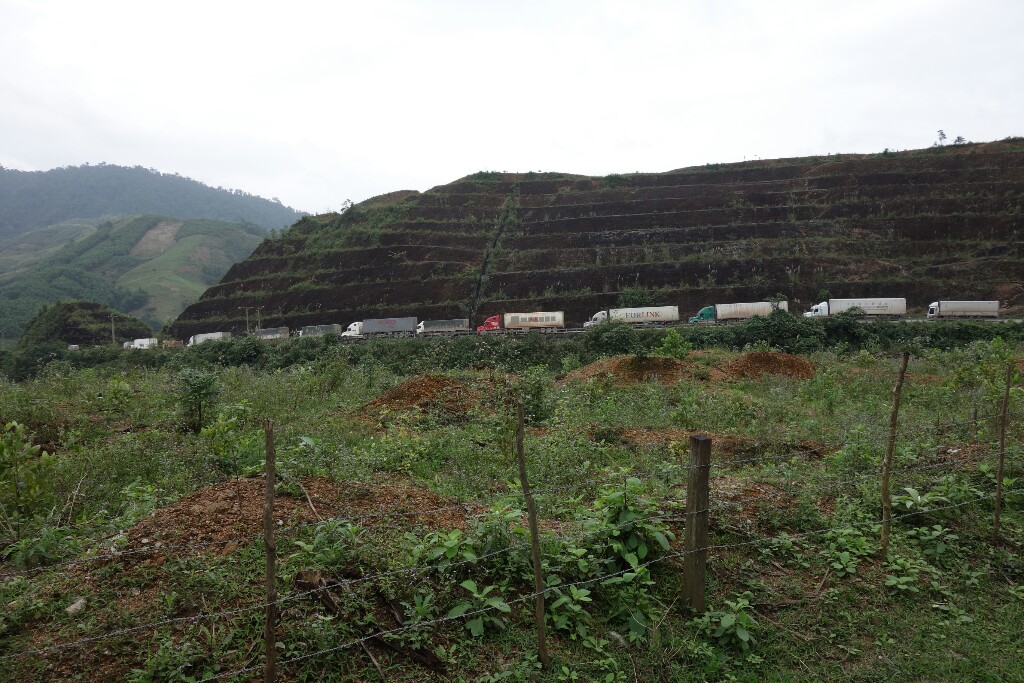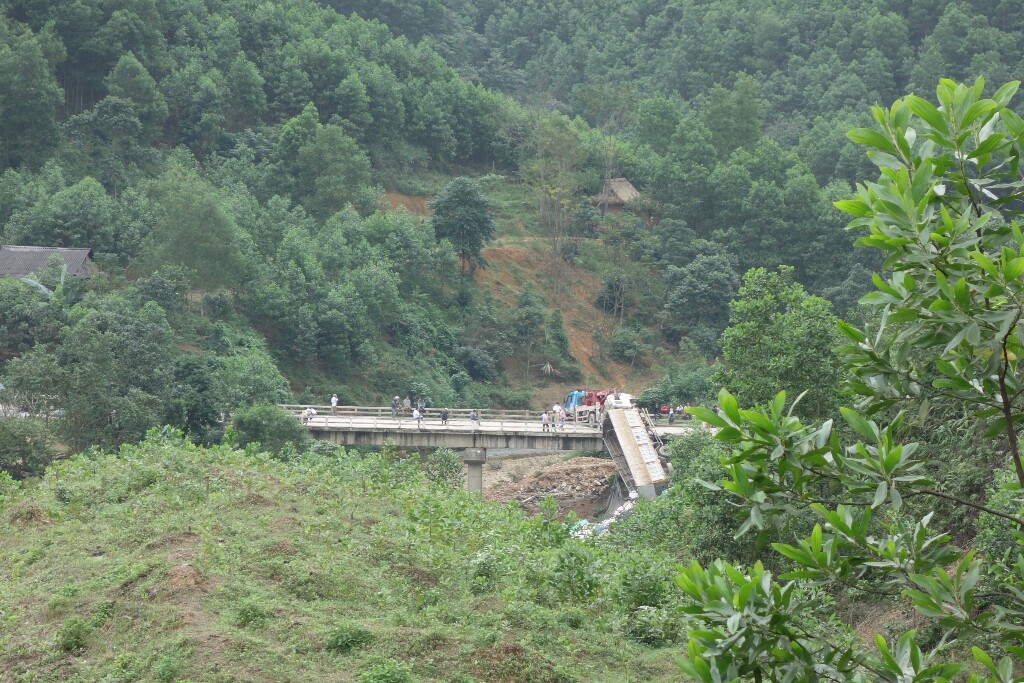 In the evening we reach the first junction, where we turn right on the Ho Chi Minh Highway, actually just the name says highway, but it's only a normal overland road, and because of the accident, almost still traffic free. At the junction there is a inconspicuous guesthouse, we ask to stay for the night, they offer us the ugliest room ever, just 100.000 Dong, about 4 euro. We say thank you and hope to find something better in the next village. And it works out well, we find a new guesthouse, just the humidity is extreme and nothing dries, so we use the fan drying method. Also finding dinner is always a challenge in a new county, so we end up with a boring noodle soup made from meat broth.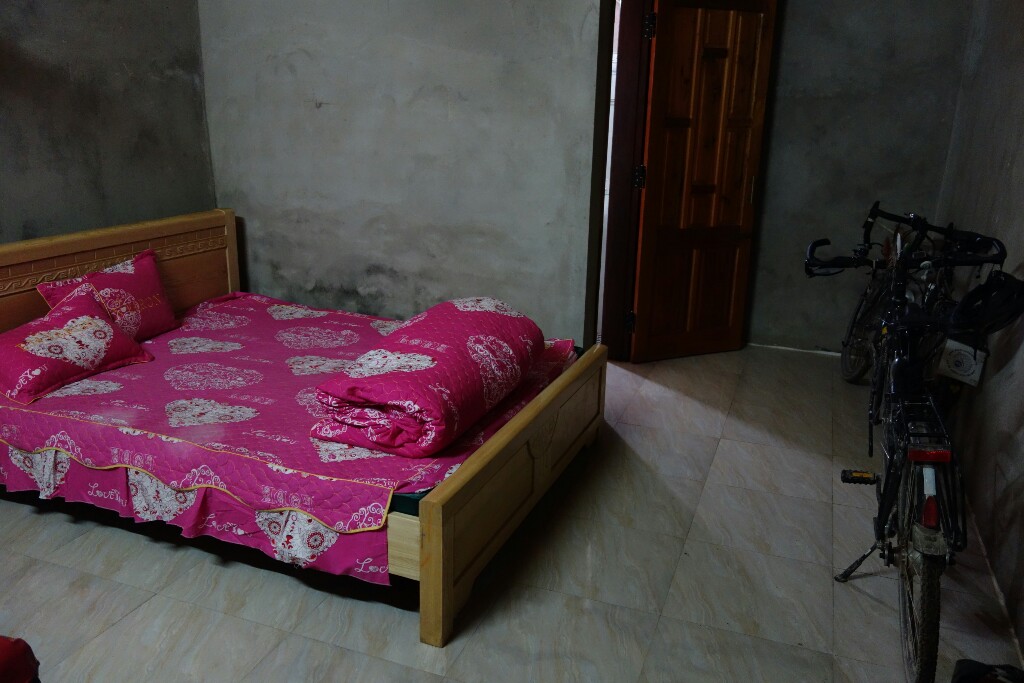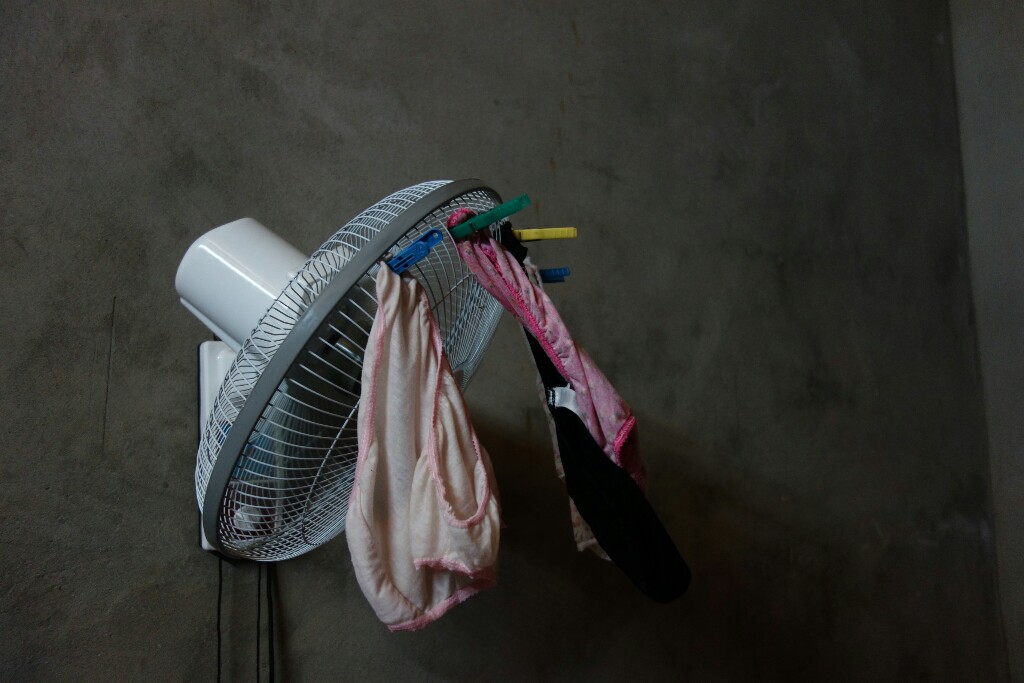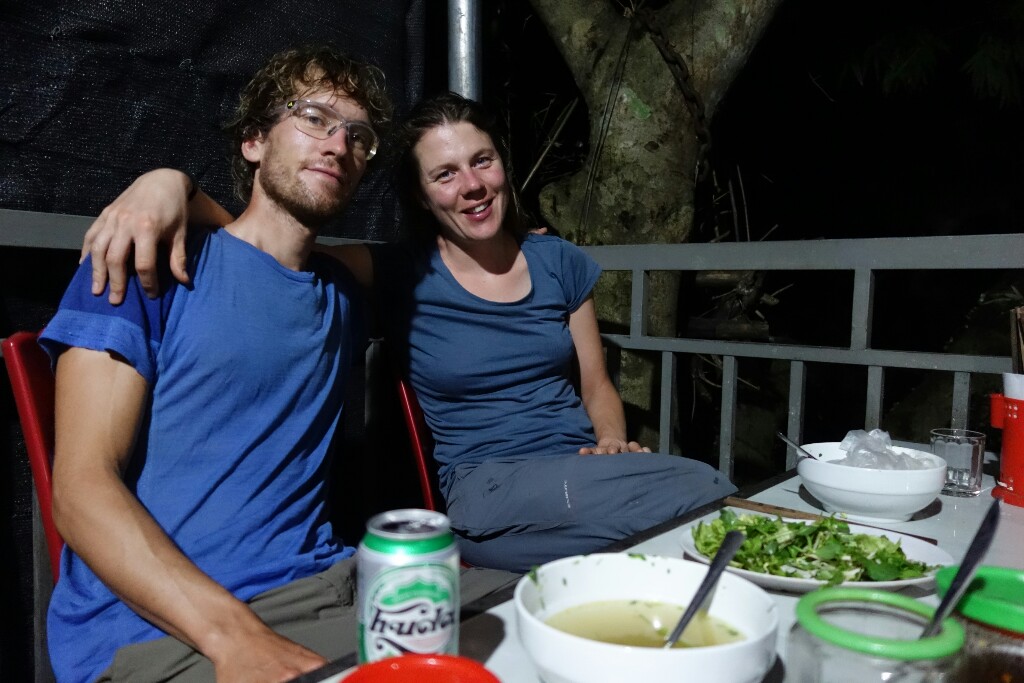 The weather is grey and dismal today.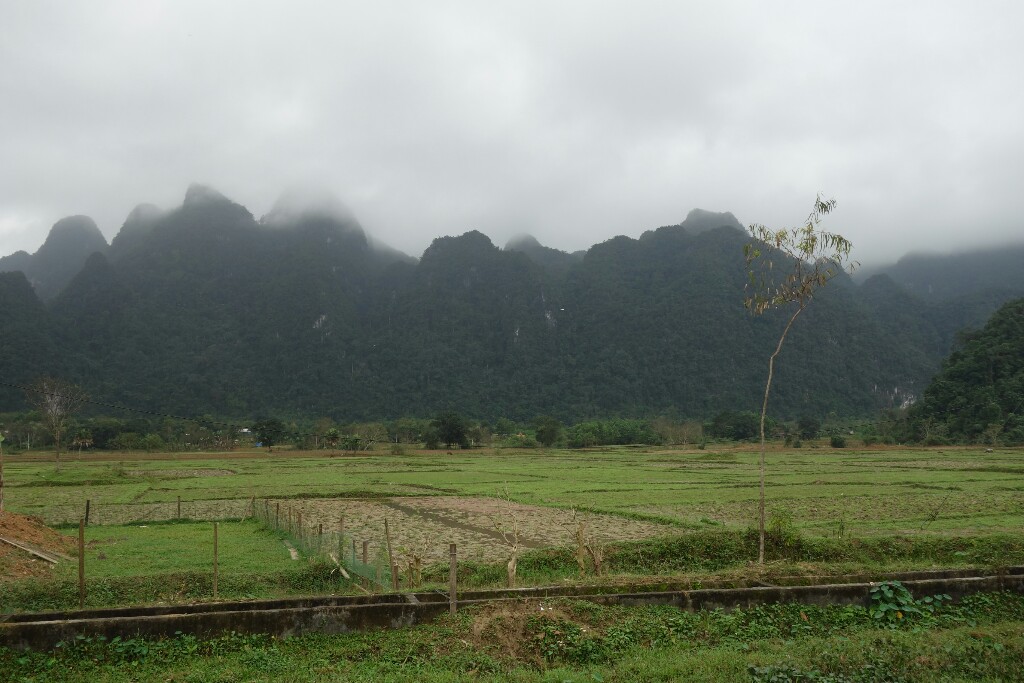 Vietnam is said to be one of the most unreligious countries, around 80% are atheists, but they have Christian churches for example.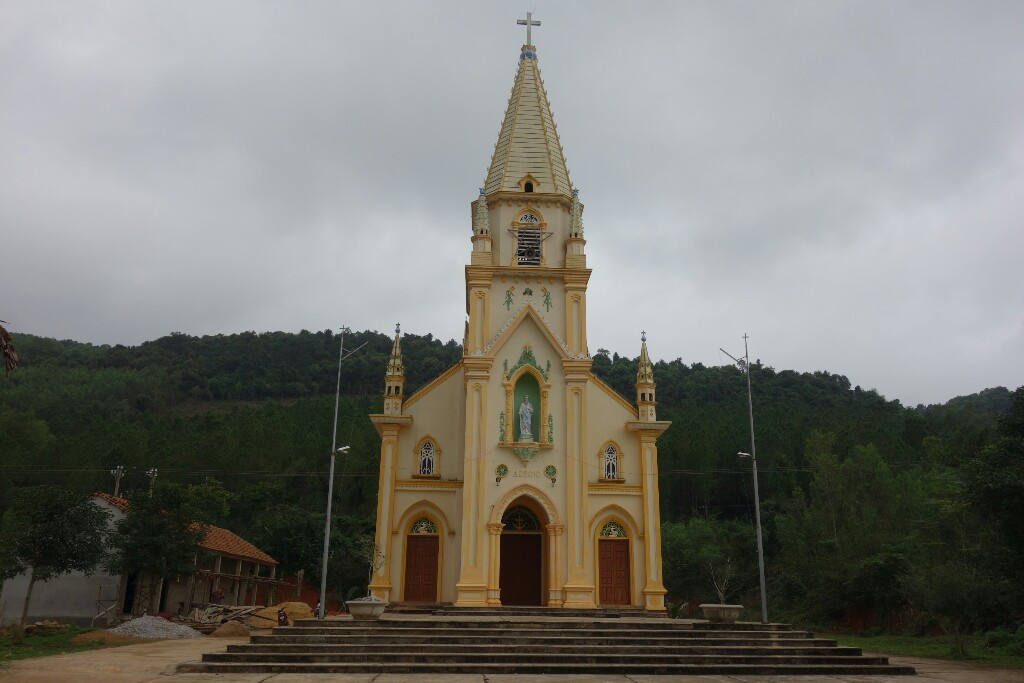 Arriving in Phong Nha just before the rain starts. Phong Nha is famous for its big cave system in the area around. We find a nice hostel with rooms in changing room style, where we want to rest on day and visit one of the caves.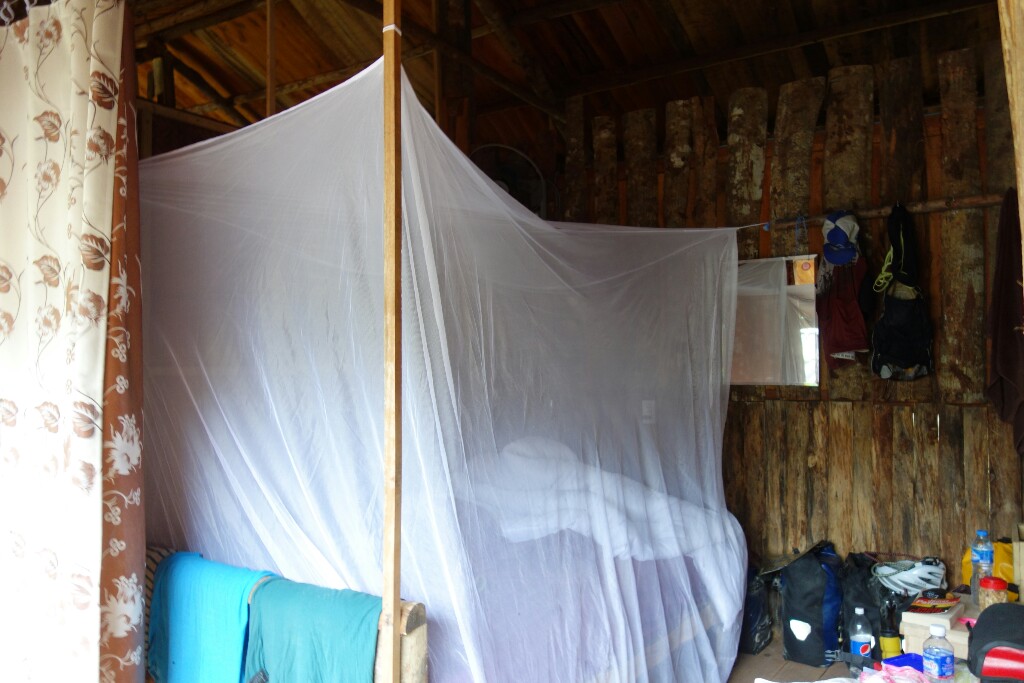 So we visit the Phong Nha cave by boat the next day. It's beautiful.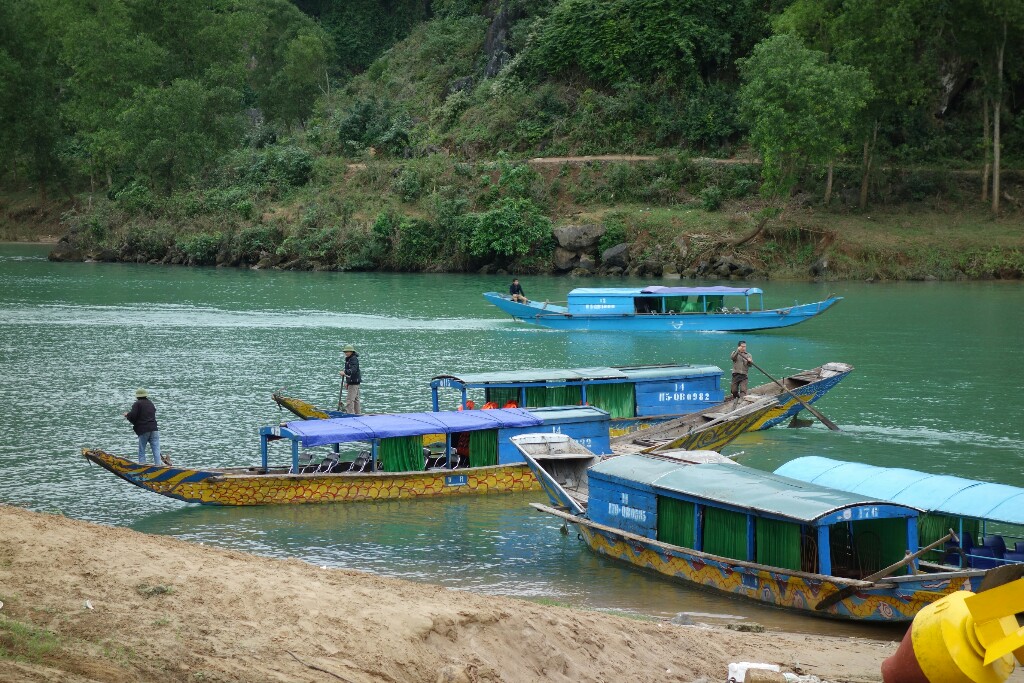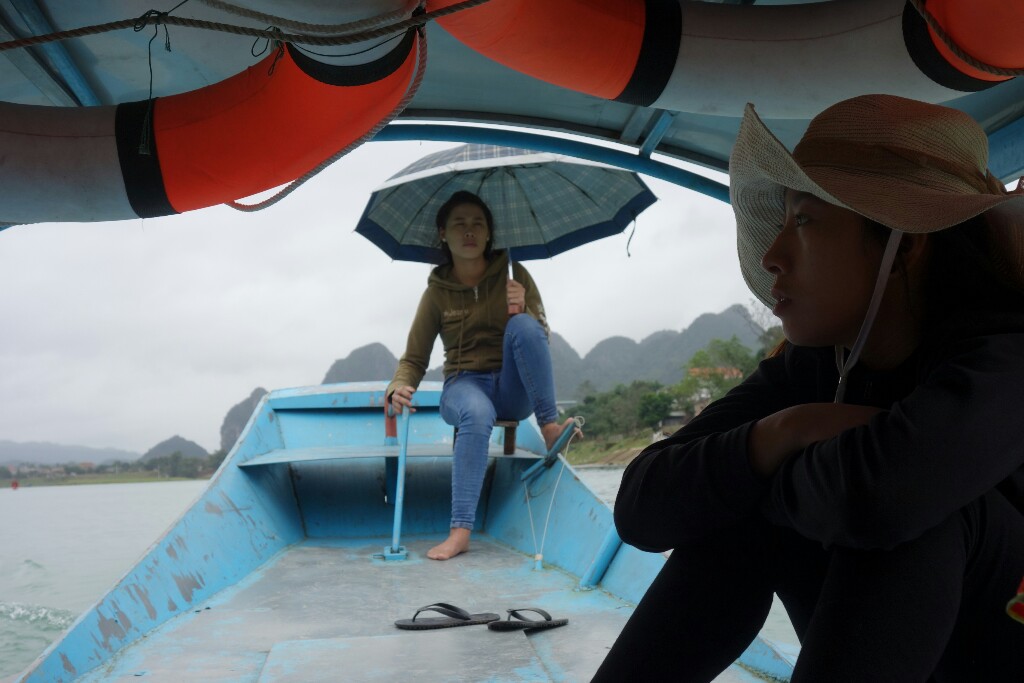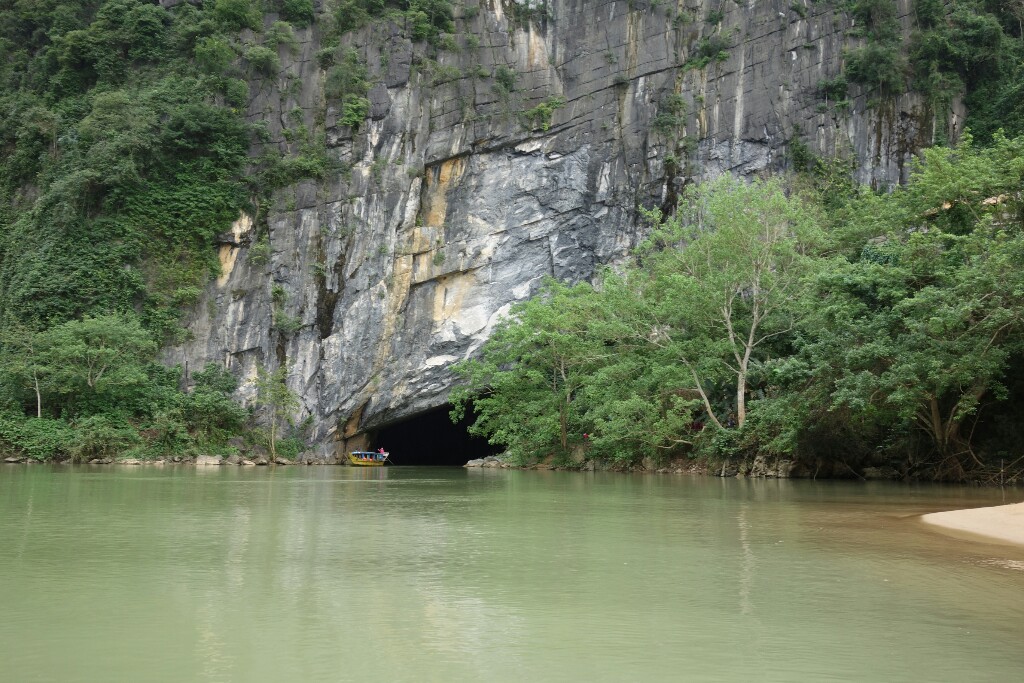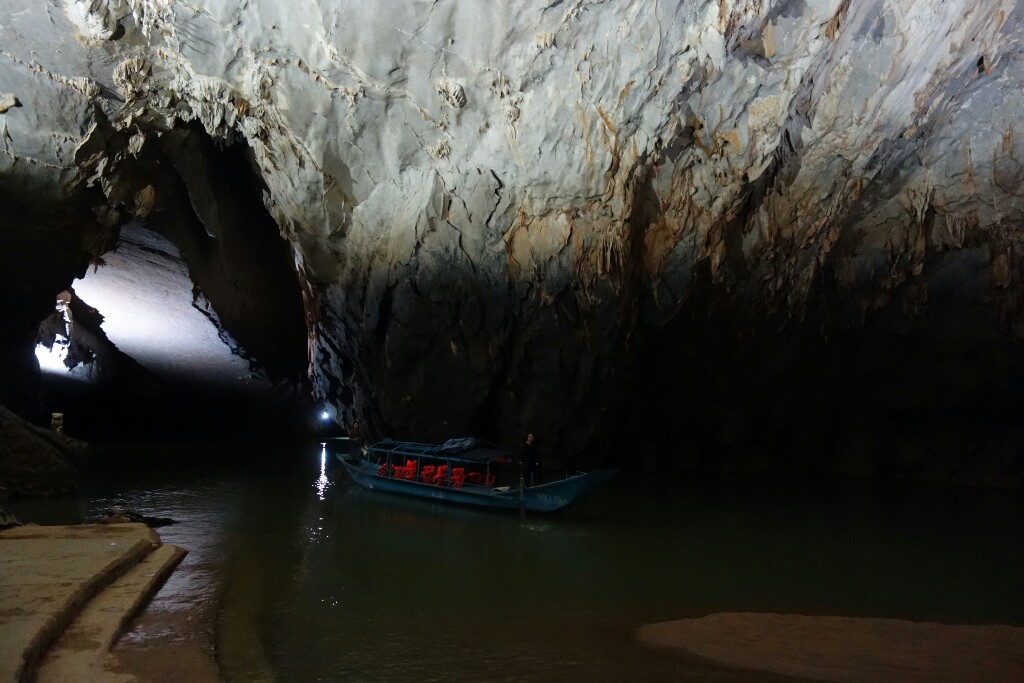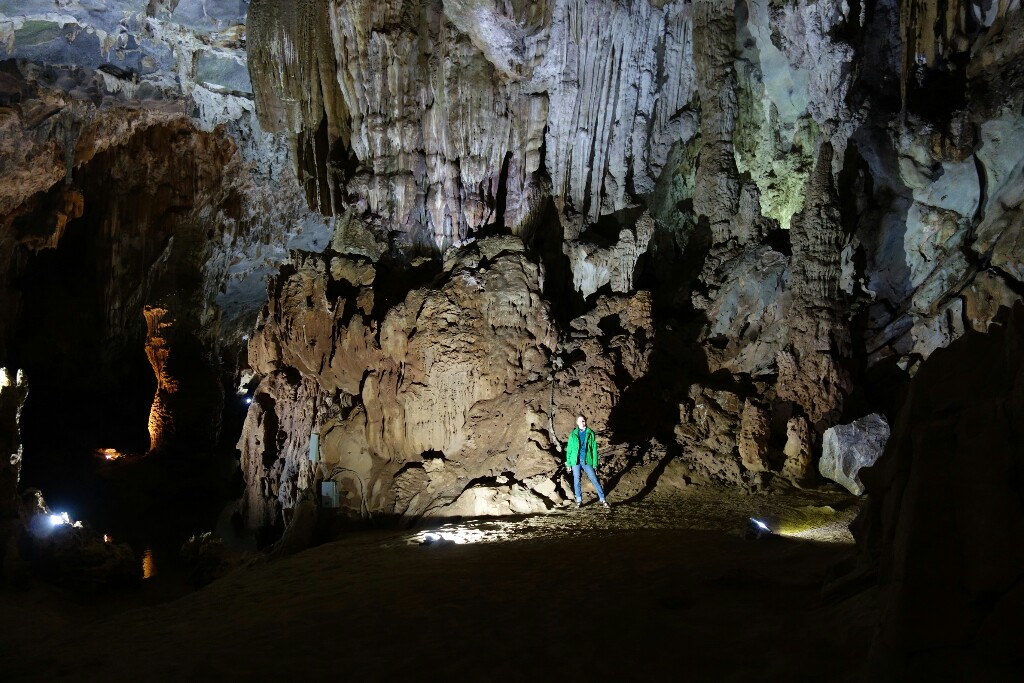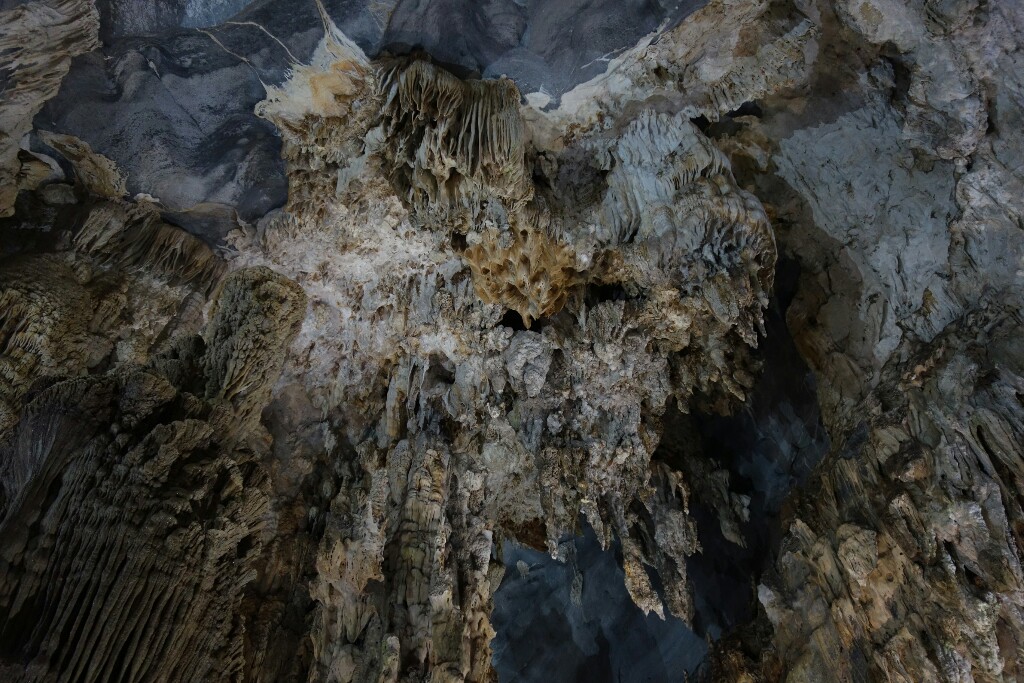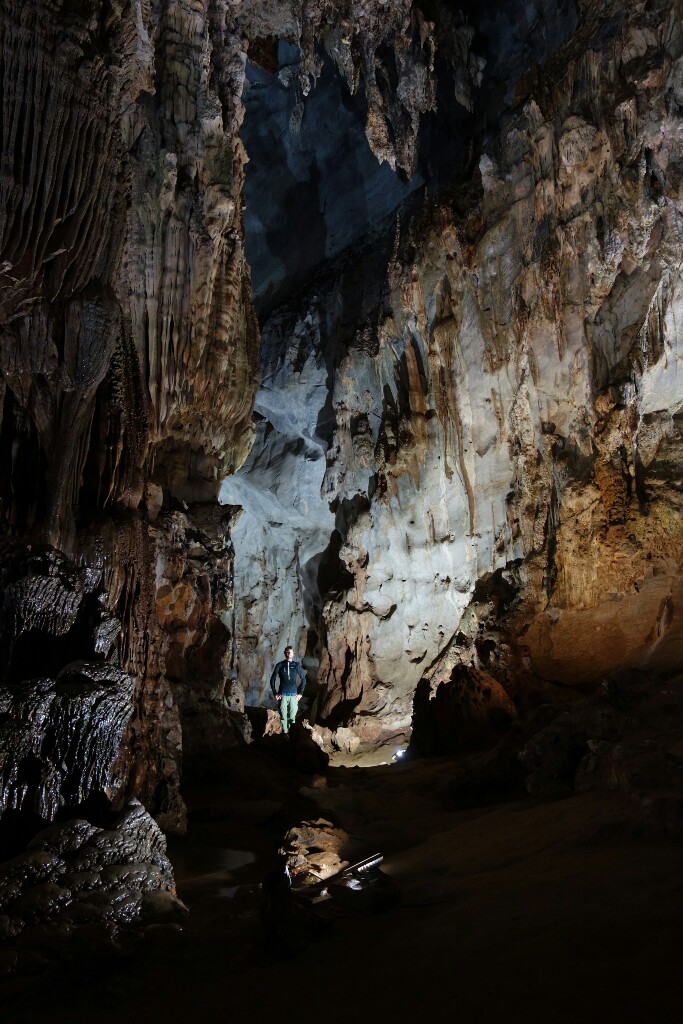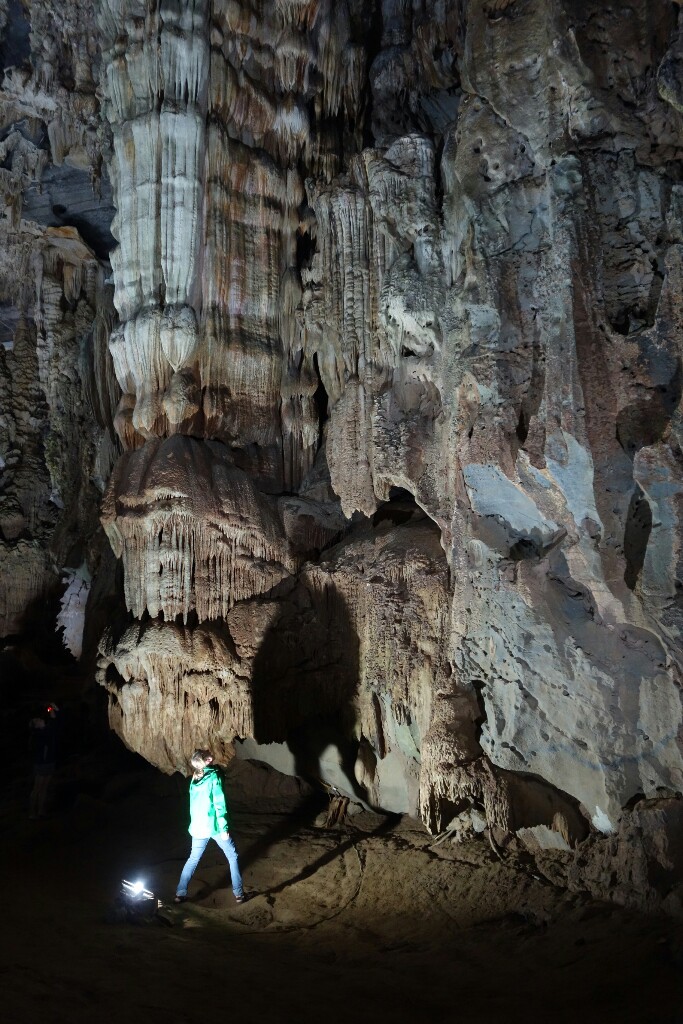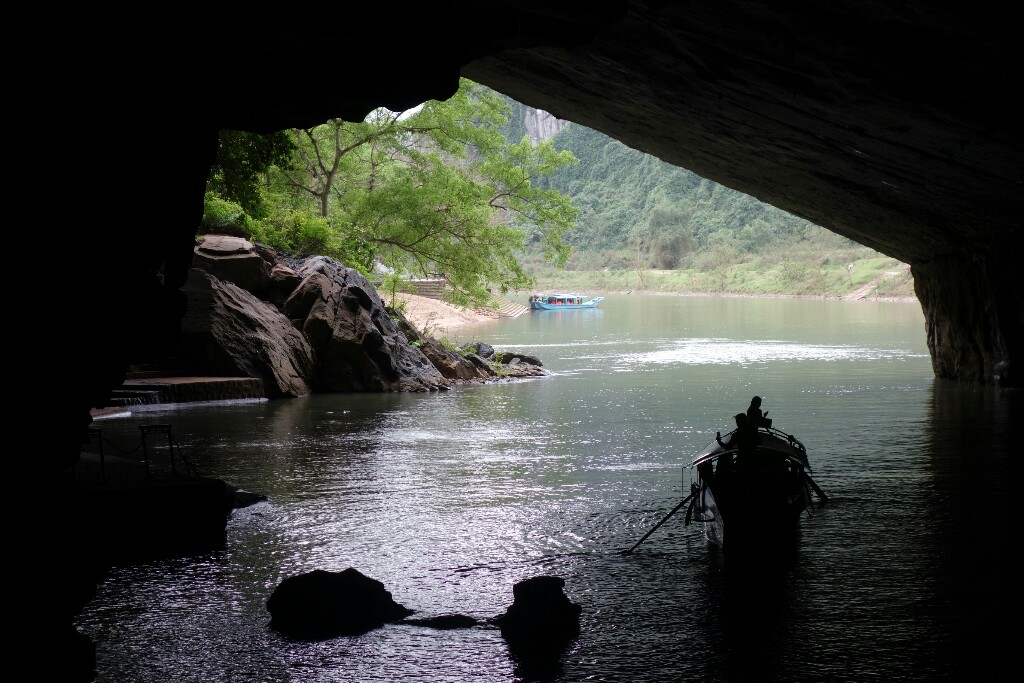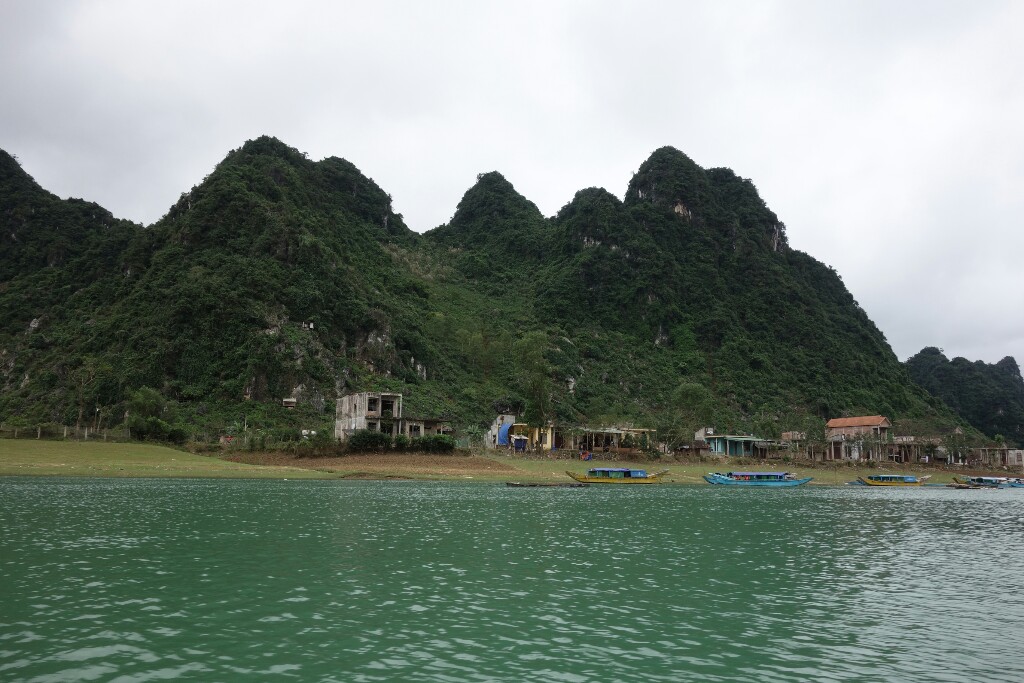 The inside of a dragon fruit and our new bought Vietnamese coffee machine in the background.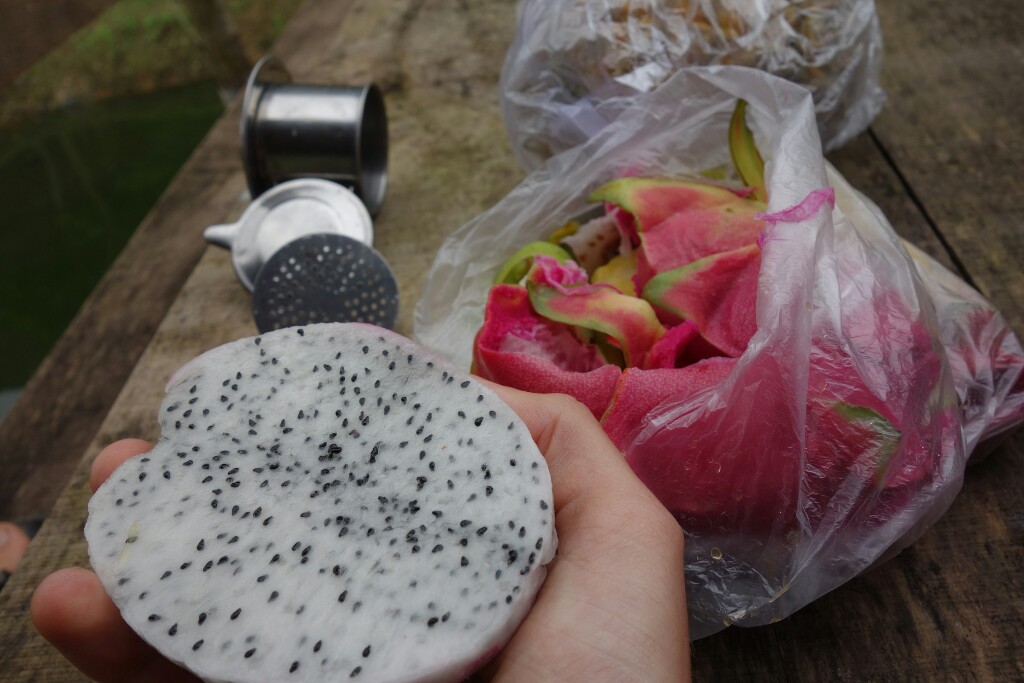 Johanna feels very sick, when we start cycling towards the coast. Suddenly she can't cycle on anymore. Randomly we stop in front of the nice Lake House Resort, where they immediately understand our situation, try to help and take care about us very well. We think a lot, what to do. Take the bus, try to cycle to Dong Hoi or stay at the Lake House. But it's obvious that Jo needs a hospital to check her. While the young staff plays volleyball, we decide to cycle to the hospital slowly.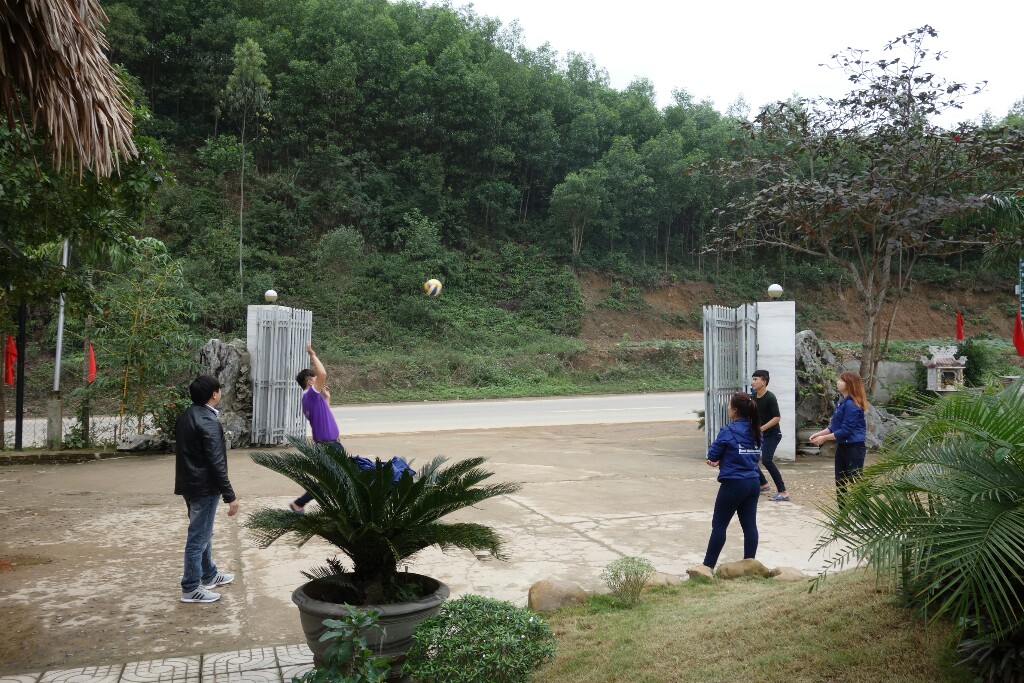 Surprisingly to cyclists overtake us. They are German. Doing an organized tour with a support vehicle. In total they are three, plus one guide and one driver. They go much faster than us and wait a few kilometers later, where they have a break. We are invited to have some of their snacks. They remark/ask, how unhurried we cycle. Yes, true. We have a lot of luggage and we are not in a hurry. 😉 Today particularly, because Jo fells very bad. It is nice to talk to them and the short break reminds me a lot of a break at a RTF/MittelfrankenCup ride, when you're one of the last riders, who come around, in the late afternoon.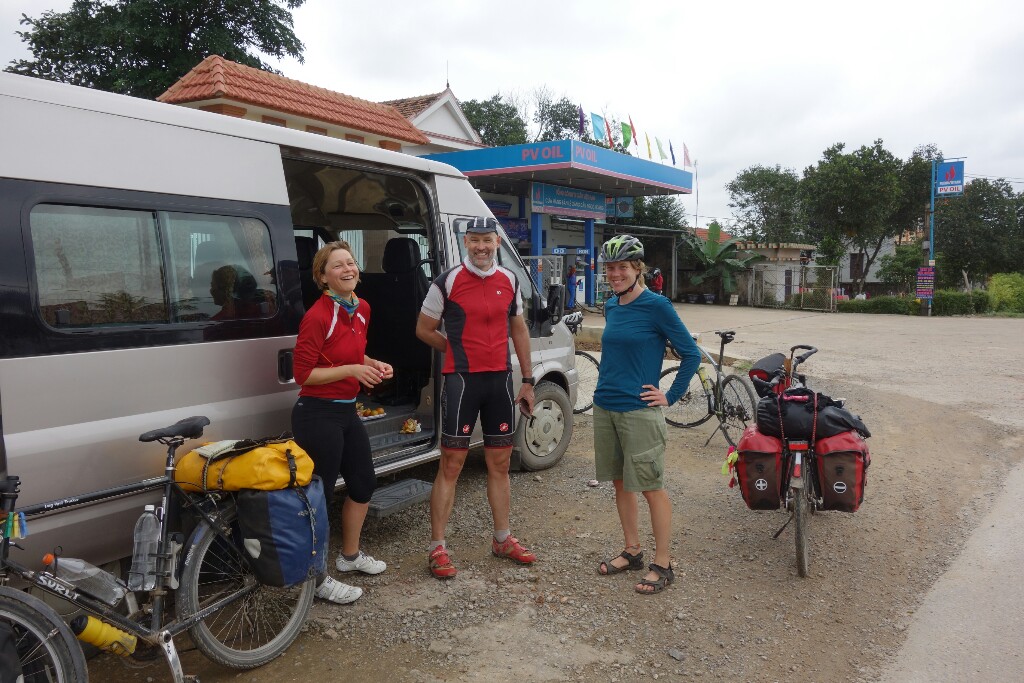 The hospital story is not very revealing unfortunately. They check her, but don't find something special. So the doctor prescribes antibiotics.
This is where we see the sea the first time again after we left the Black Sea in Georgia. It's the South Chinese Sea. Bad weather makes it look very dull.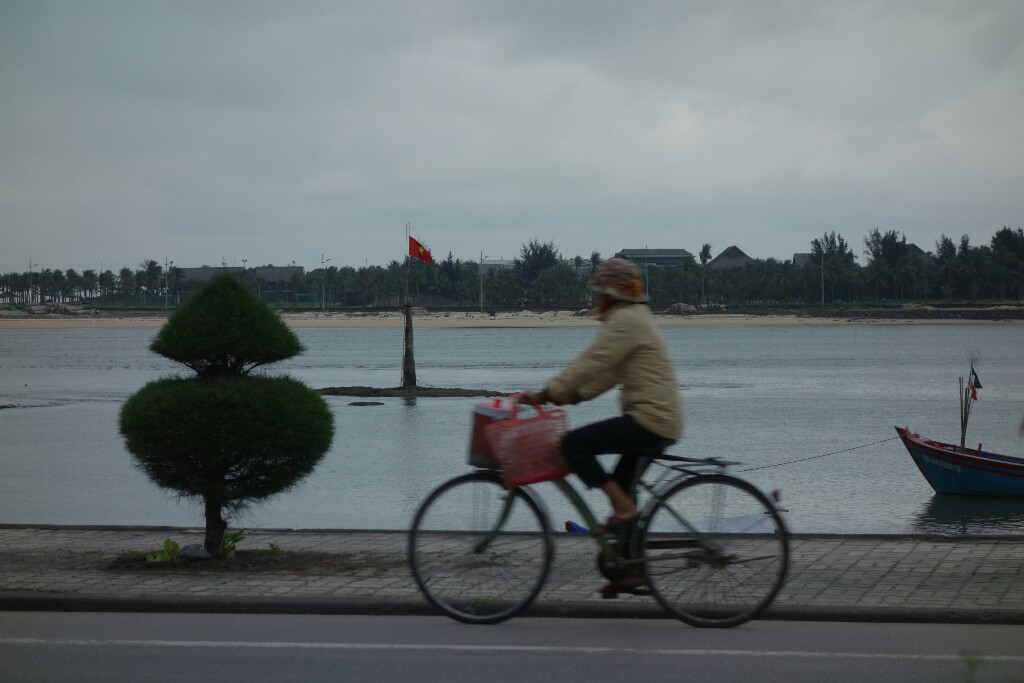 After a long time without couchsurfing, we are happy to meet Hoai Linh. But unluckily, as Jo is ill, a big building site is not a good place to rest. After two nights me move to a hostel.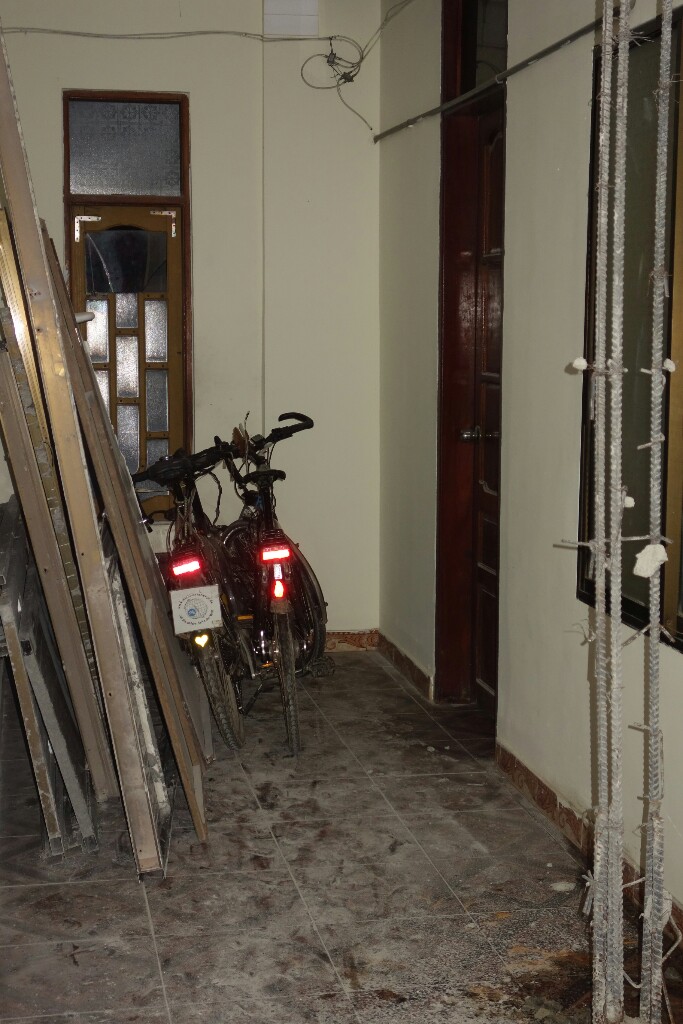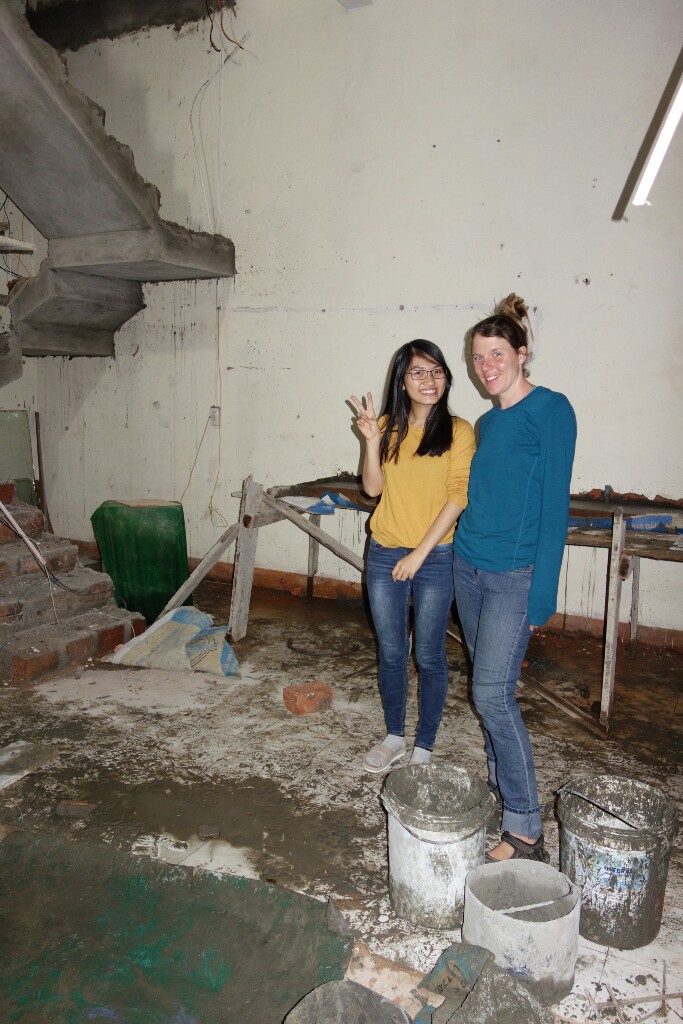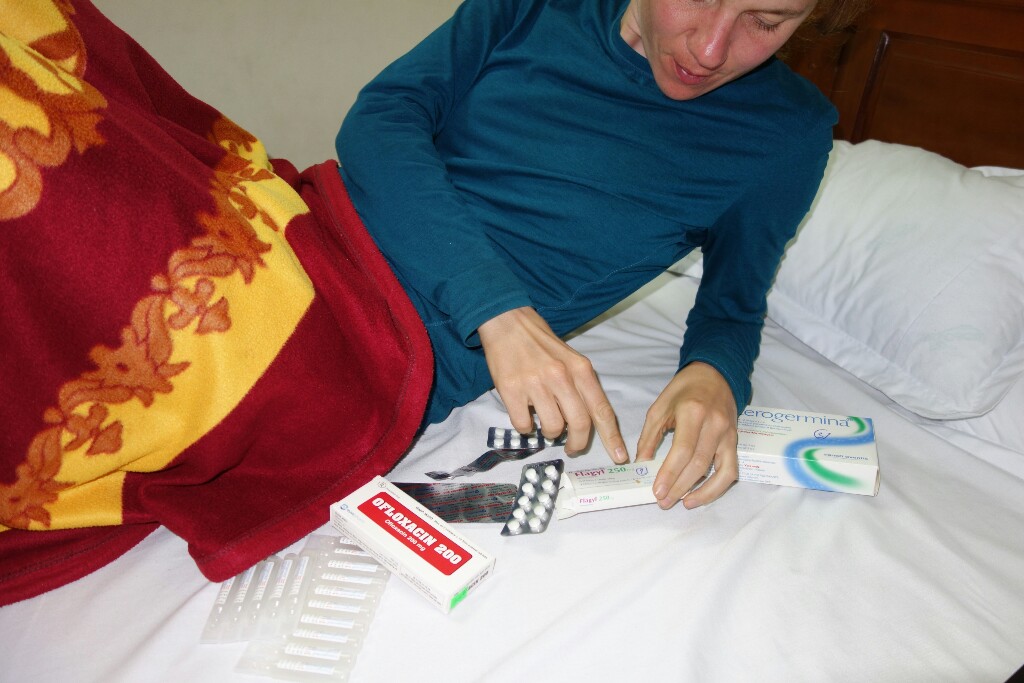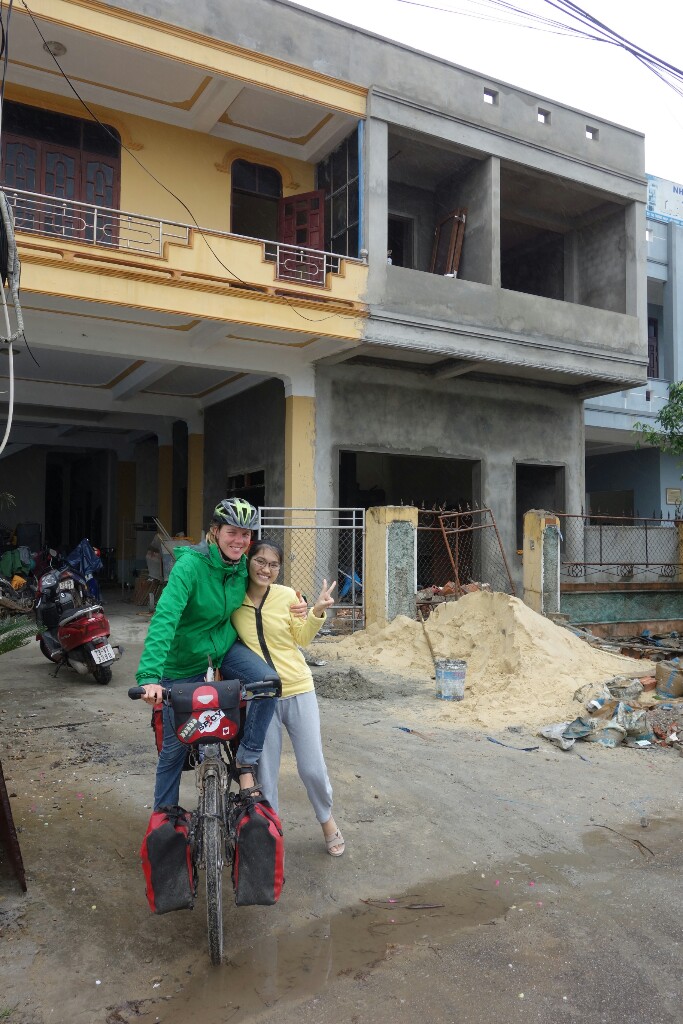 A bit of sightseeing and our favorite restaurant, the Tree Hugger. By the way, Johanna finds cheap, but new pedals in Dong Hoi. They fit perfect and last very long so far.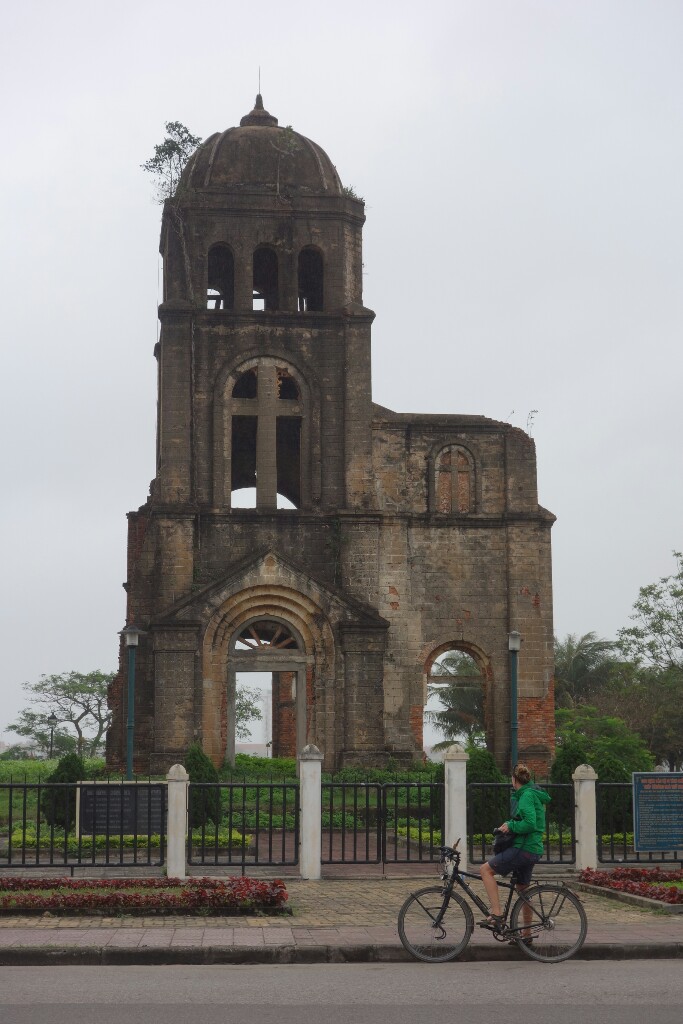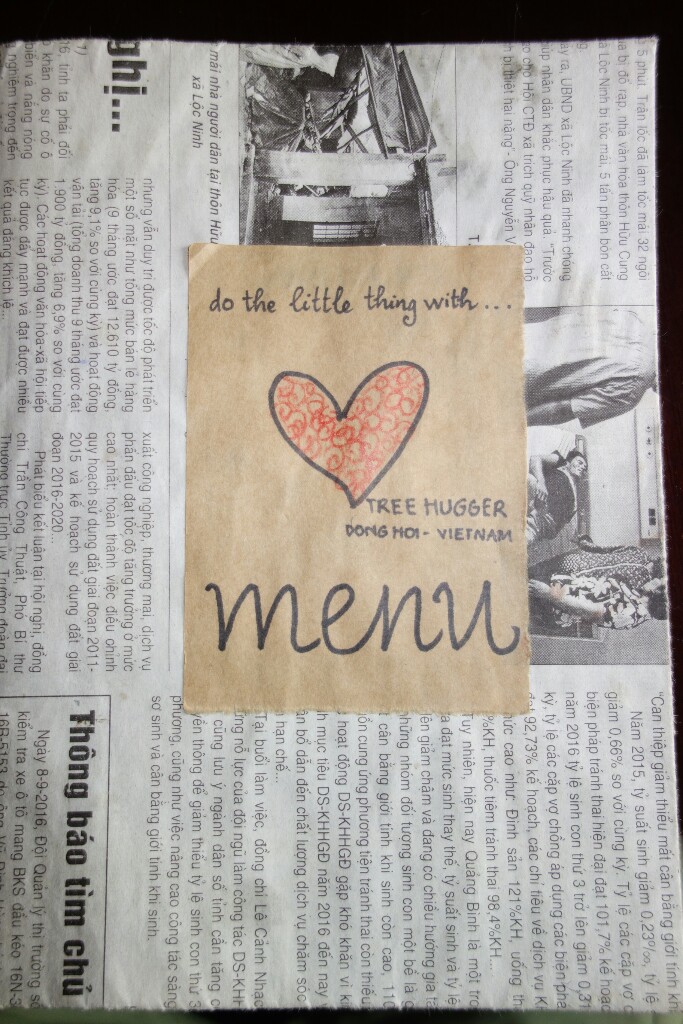 Rainy days. Public growing salad in the pavement and the lovely fisher boats.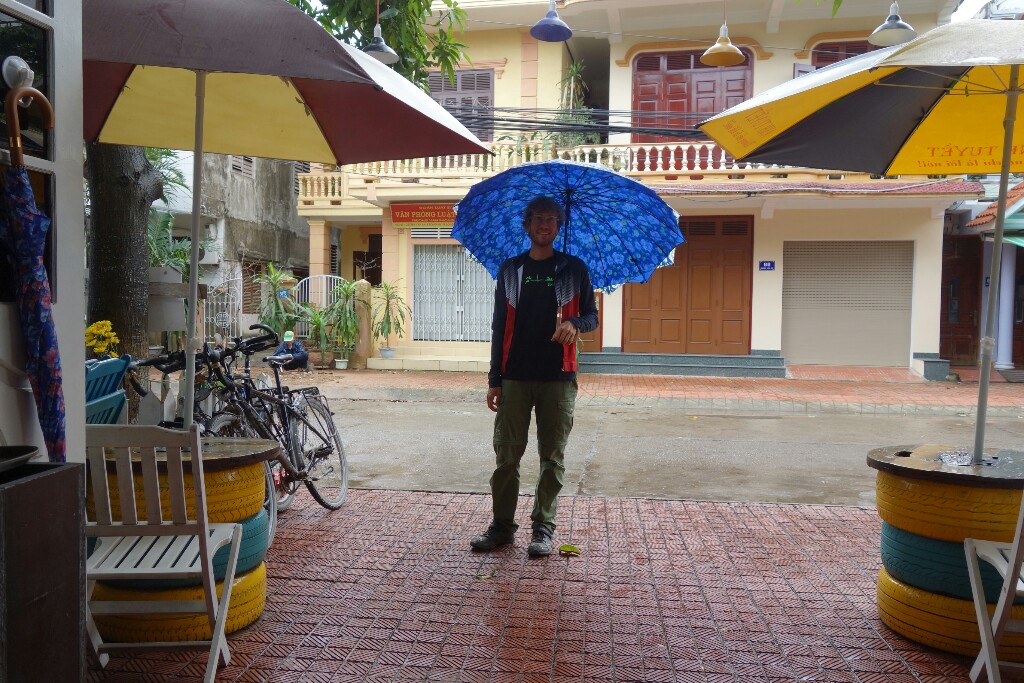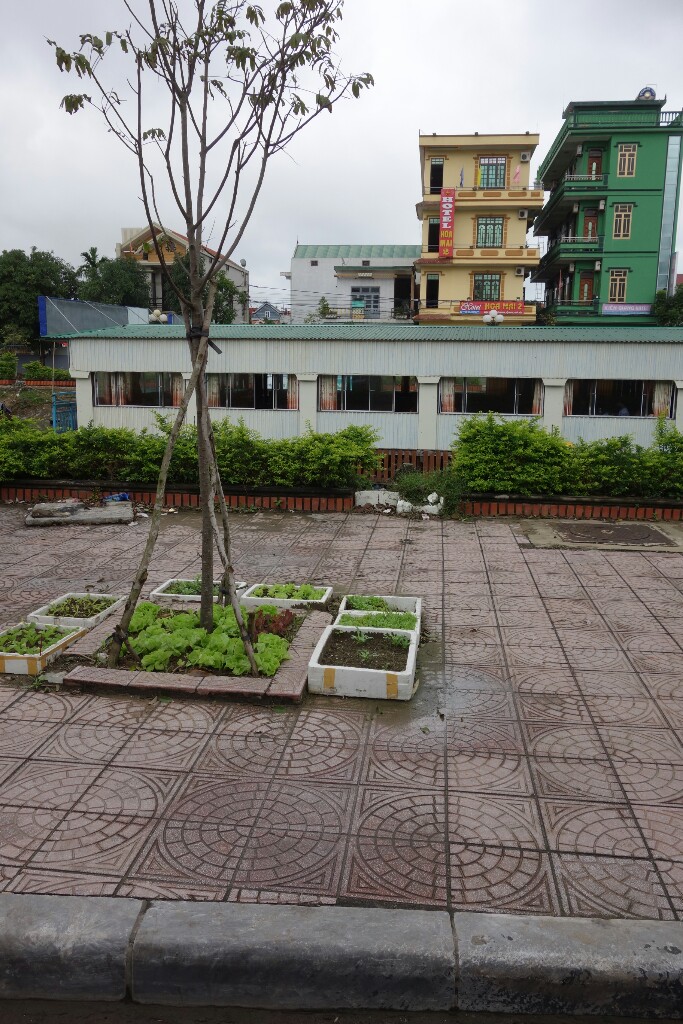 One evening we decide, we have to walk to the real sea beach finally. Unfortunately we arrive almost in darkness and it's drizzling; champagne rain. But anyway this is the the real open South Chinese Sea. 🙂 It also means, we can't cycle much more further to the east. But now it's too late and cold for swimming.
We continue riding with short distances each day.
Out of Dong Hoi we try to cycle small roads, as close to the sea as possible. In doing so we see a big not yet finished new bridge. So the small roads won't stay that small anymore for a long time.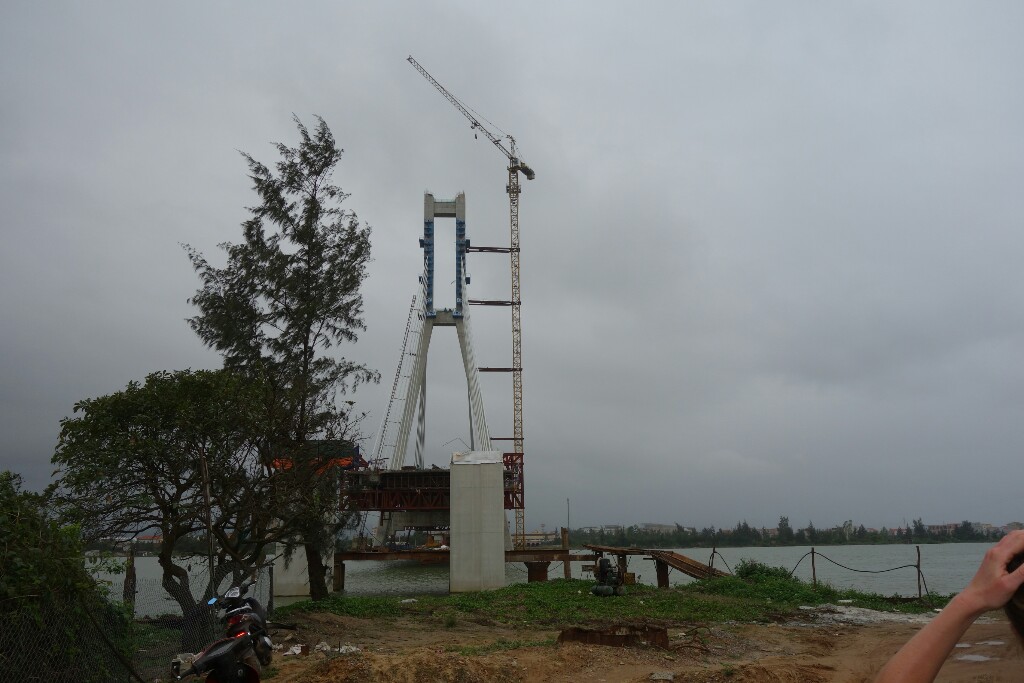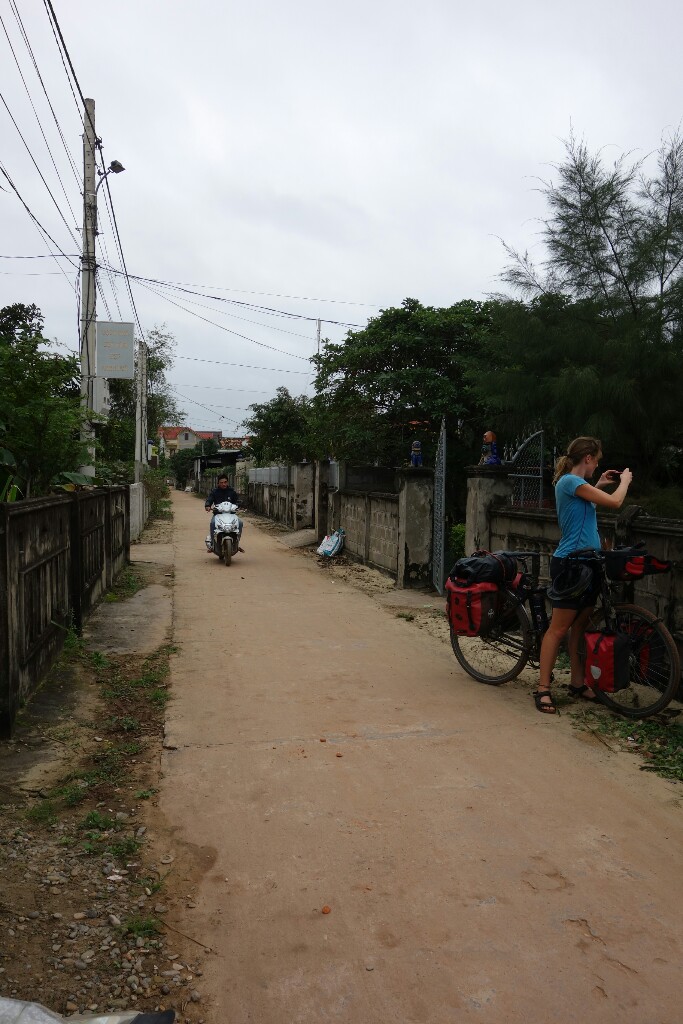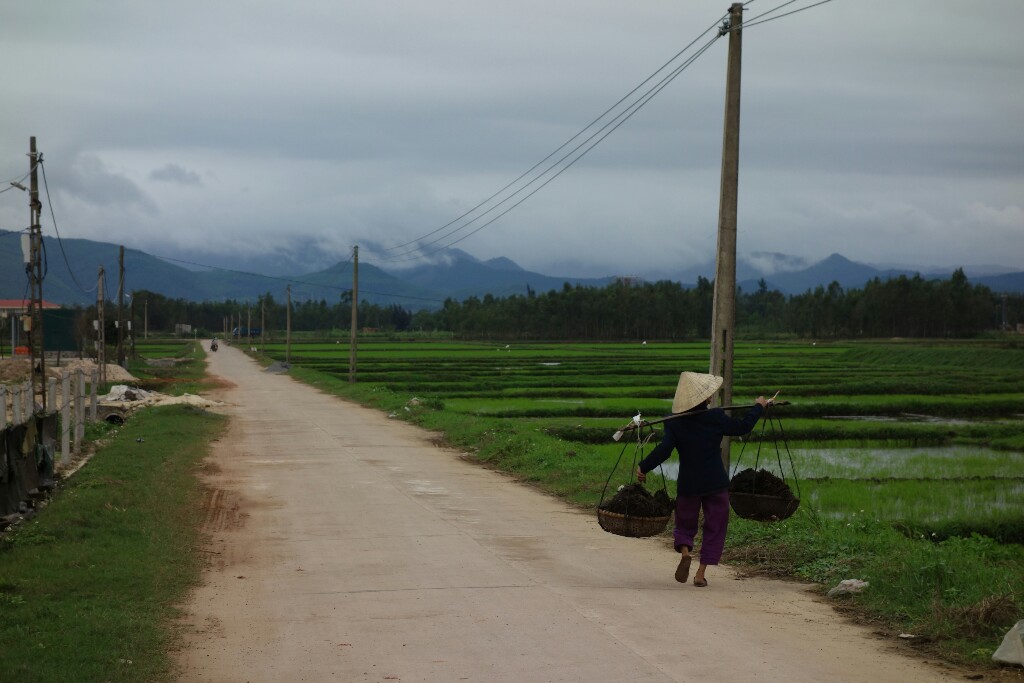 As we arrive on a bigger road again, our stomachs warn us that we should eat soon. But the road leads only through sand landscape, no villages, no shops, no restaurant. Anyway we give it a try to find something for 15 km. Nothing. It would still be another 15 km to the next town. Sometimes it happens that you don't plan or misplan. We are really hungry now, how good that we have spaghetti with us. We take out our stove and prepare perfect spaghetti aglio e olio, hmmm. For dessert we have a small pineapple.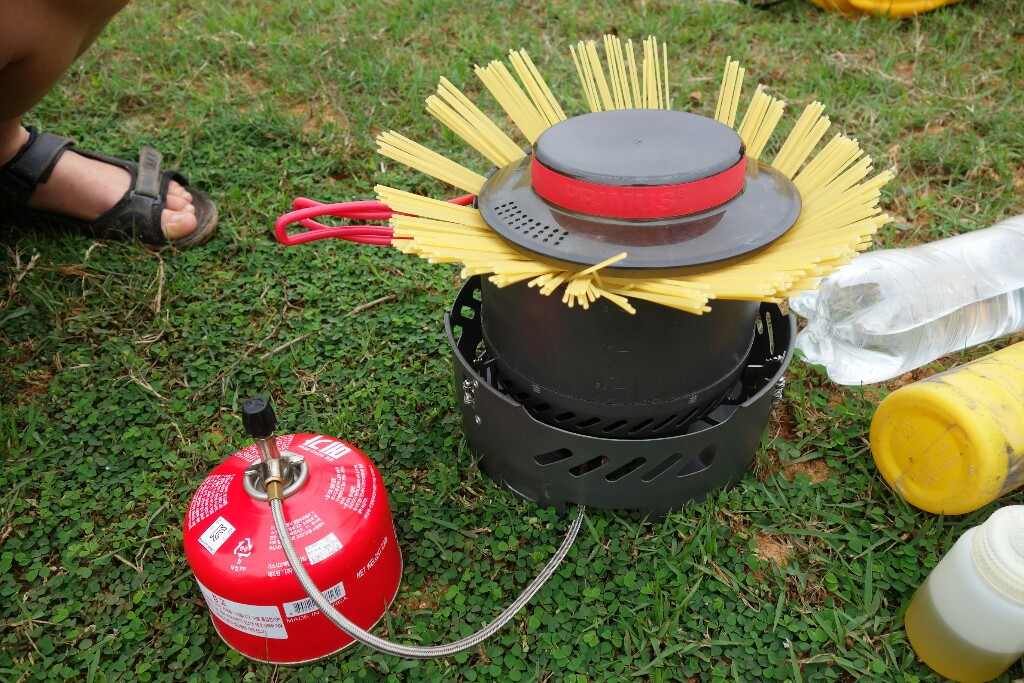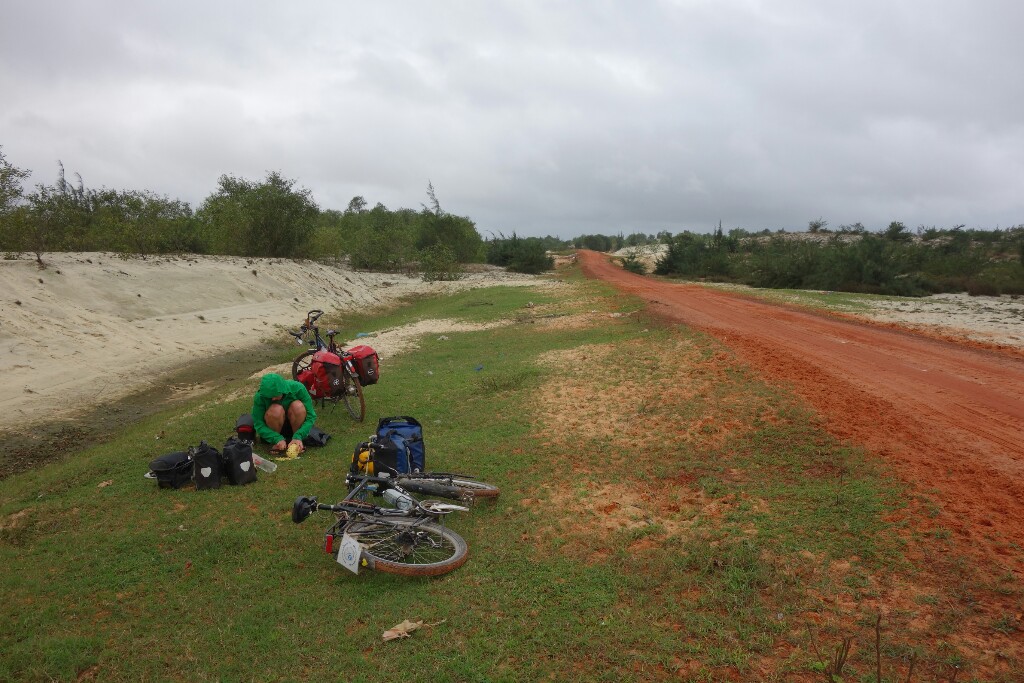 At night we find a hotel and visit a kindergarten to have dinner. No honestly, most restaurants have only very small chairs and tables. We don't get it, why they like it so much. We always feel as we are giants. Yes, the people are smaller here, but why do they cut the front of the slippers?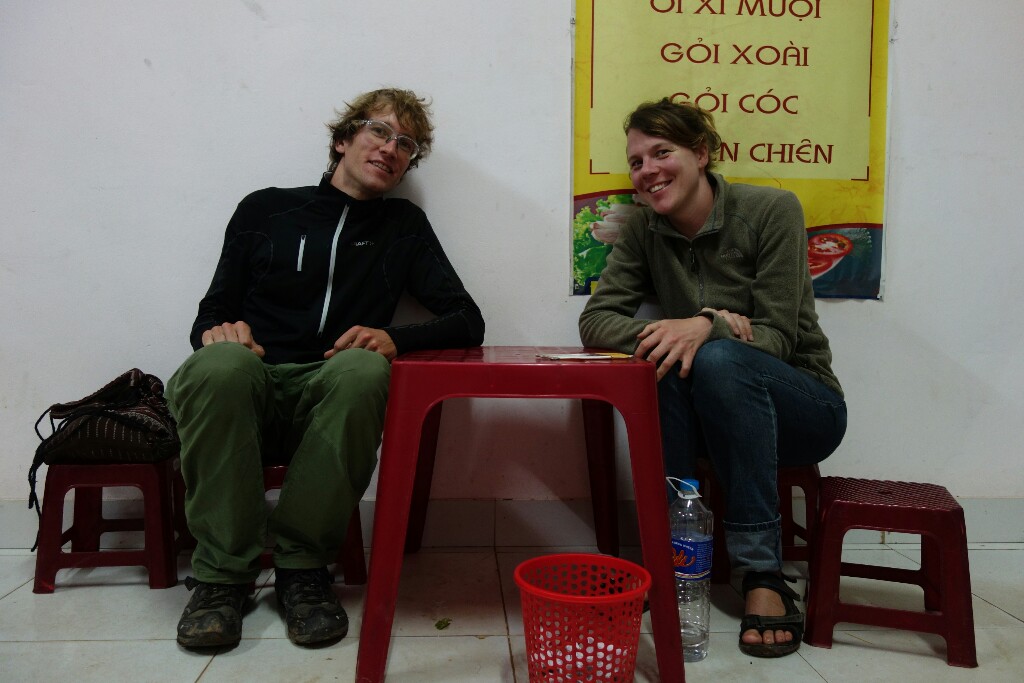 In the morning in the market.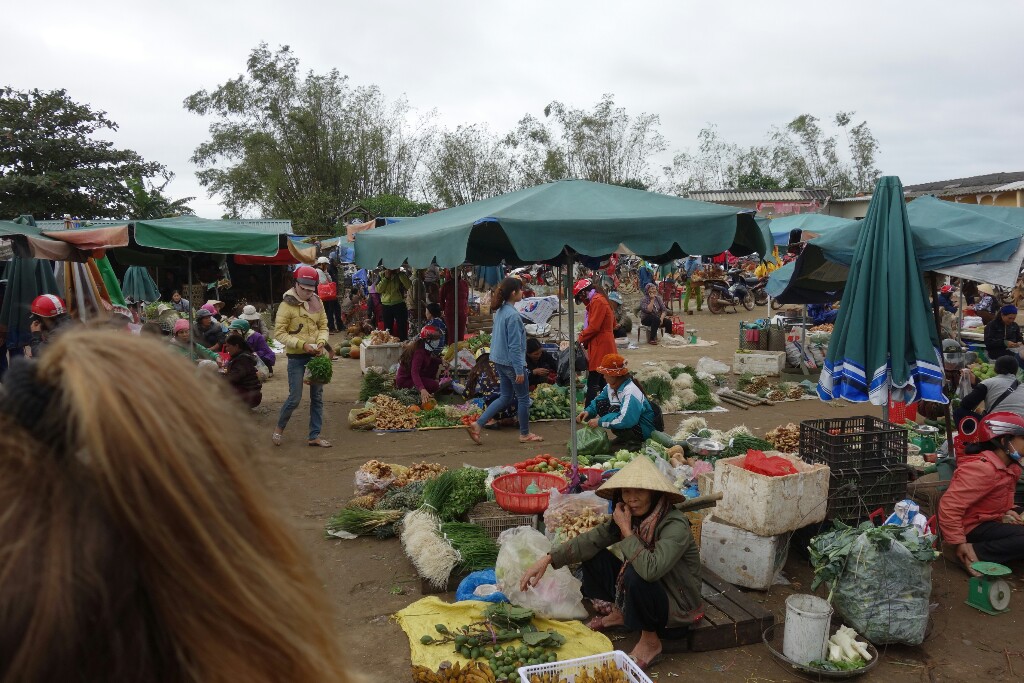 The next day we visit a historical important sight. The Vinh-Moc-Tunnels were built by the people of Vinh-Moc during the Vietnam War to get shelter from the hard bombings of USA. 94 families, or about 300 people lived in the underground for several years.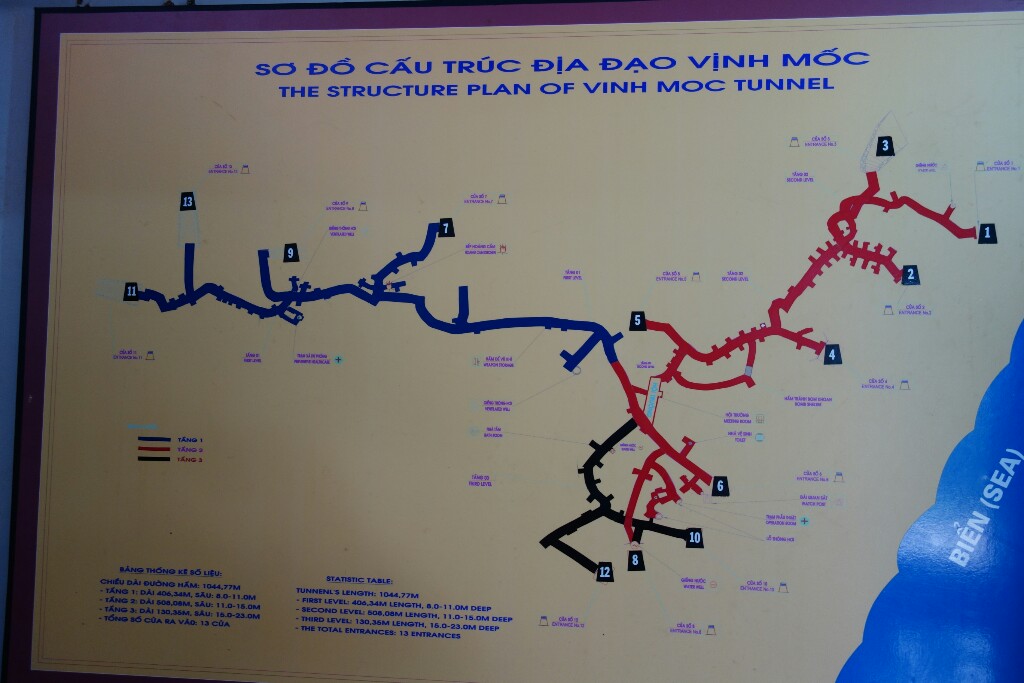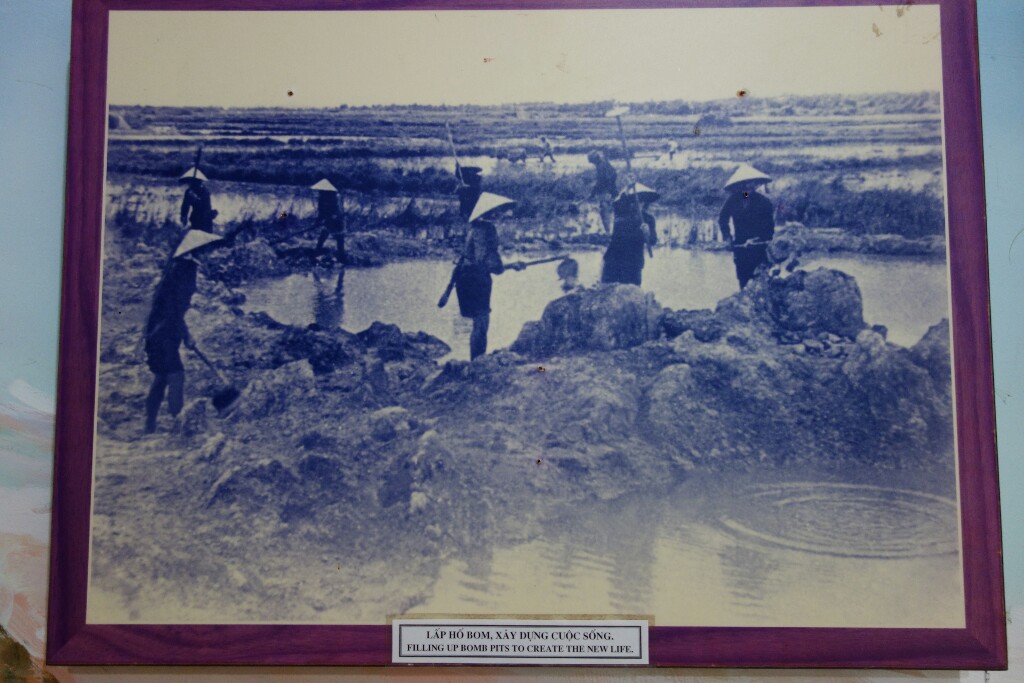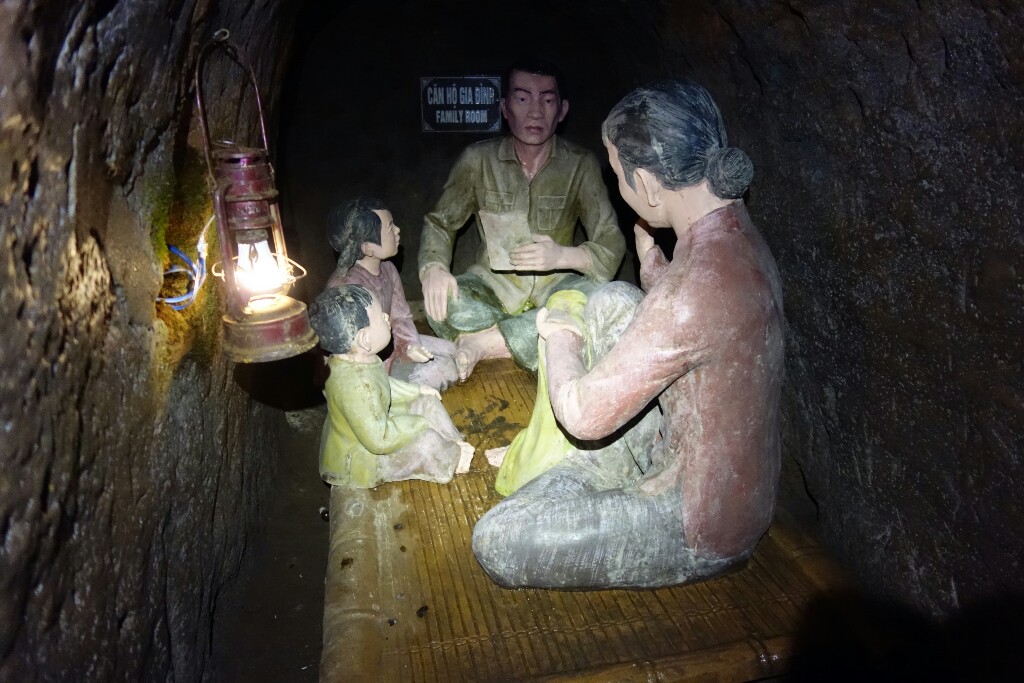 We don't get far today anymore. The short but beautiful road along the seaside leads us to a small Nha Nghi (motel/guesthouse) direct at the beach. This time we go for a quick bath in the ocean.